[Top 5] Black Desert Online Best Solo Class
Updated: 07 May 2021 6:59 pm
Dark Knight Taking A Break From All That Grinding
I like to think that Black Desert Online's main focus would be end-game content. From PvP, PvE, gear hunting, and life skills; BDO has a lot to offer when it comes to keeping their players busy running around the fields as Pearl Abyss doles out weekly (every Wednesday!) updates to keep the game and its patrons occupied for months, if not years to come. 
Though BDO is much more enjoyable with friends, there are still a considerable amount of players who prefer to walk the world on their own and do everything solo.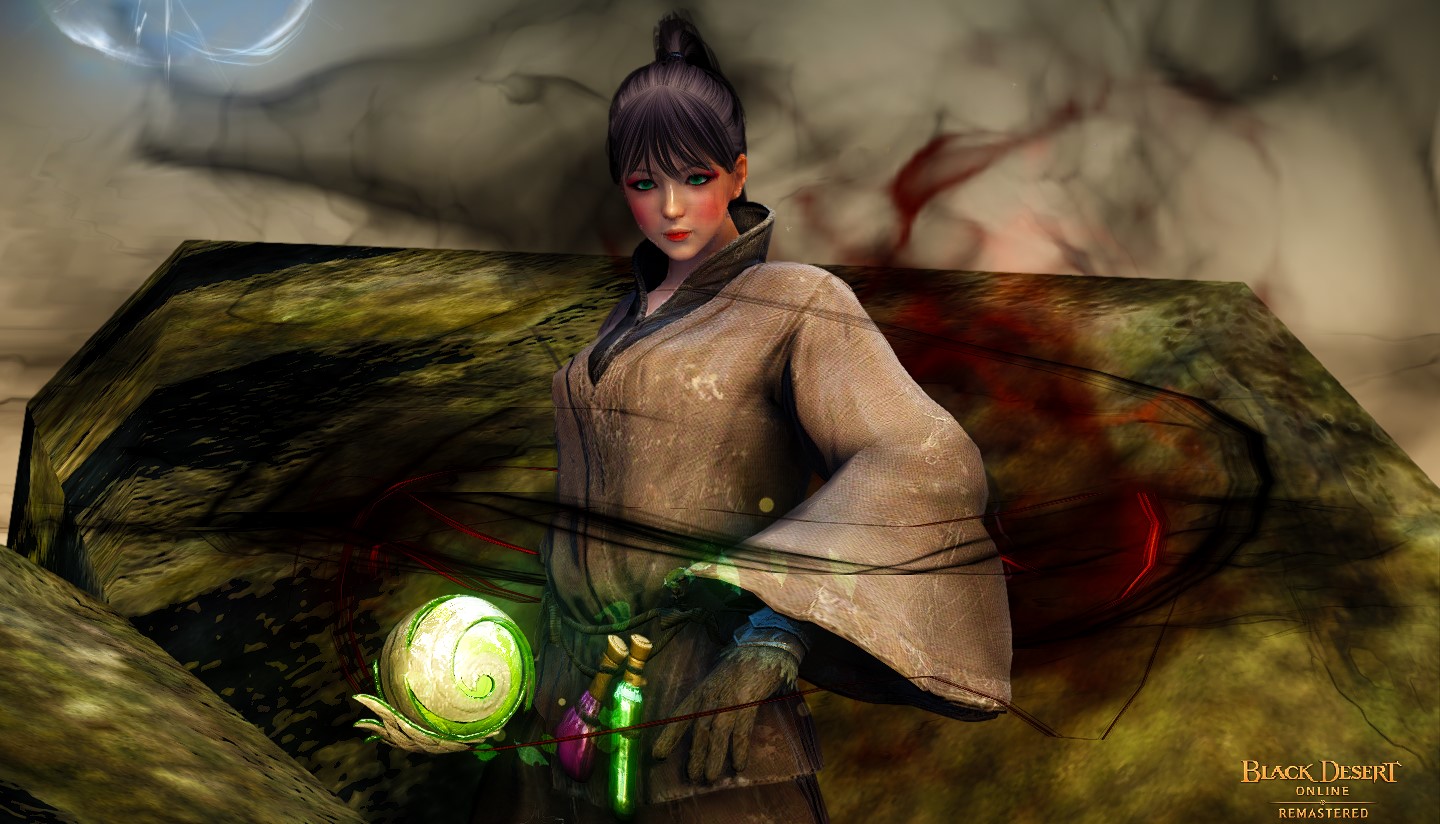 "Let nature guide my way."
In-game screenshot: Sleepybia
1. Witch/Wizard
A great class right off the bat, the Witch and Wizard classes are on a whole new level all on its own due its mobility, DPS numbers, a myriad of healing skills, and a handful of reliable buffs. A Witch/Wizard can finish the entirety of BDO's main questline without a guild or party and can probably go on with end-game content on a solo basis due to how the class was built
Why is Witch/Wizard Great for Solo?
The witch/wizard's early skillset is already meant for PvE and comes with a significant amount of damage right away.
The AoE range of a witch/wizard's spells are considerably wide and can quickly eliminate mobs depending on which spot you grind at.
The witch/wizard comes with a myriad of buffs and heals, making the class best for solo grinding as they're well-suited for standalone gaming, requiring almost no help from other players.
Pick Witch if…
You prefer ranged and elemental attacks. The witch/wizard class has a considerably good skill set especially when they hit their awakening or succession form.
You like a certain "balance" of damage and support. The witch/wizard is actually more than balanced, which makes them quite dangerous in the battlefield.
You're the type of player who likes "fast clears" as the witch/wizard can go through PvE grinding spots quite quickly.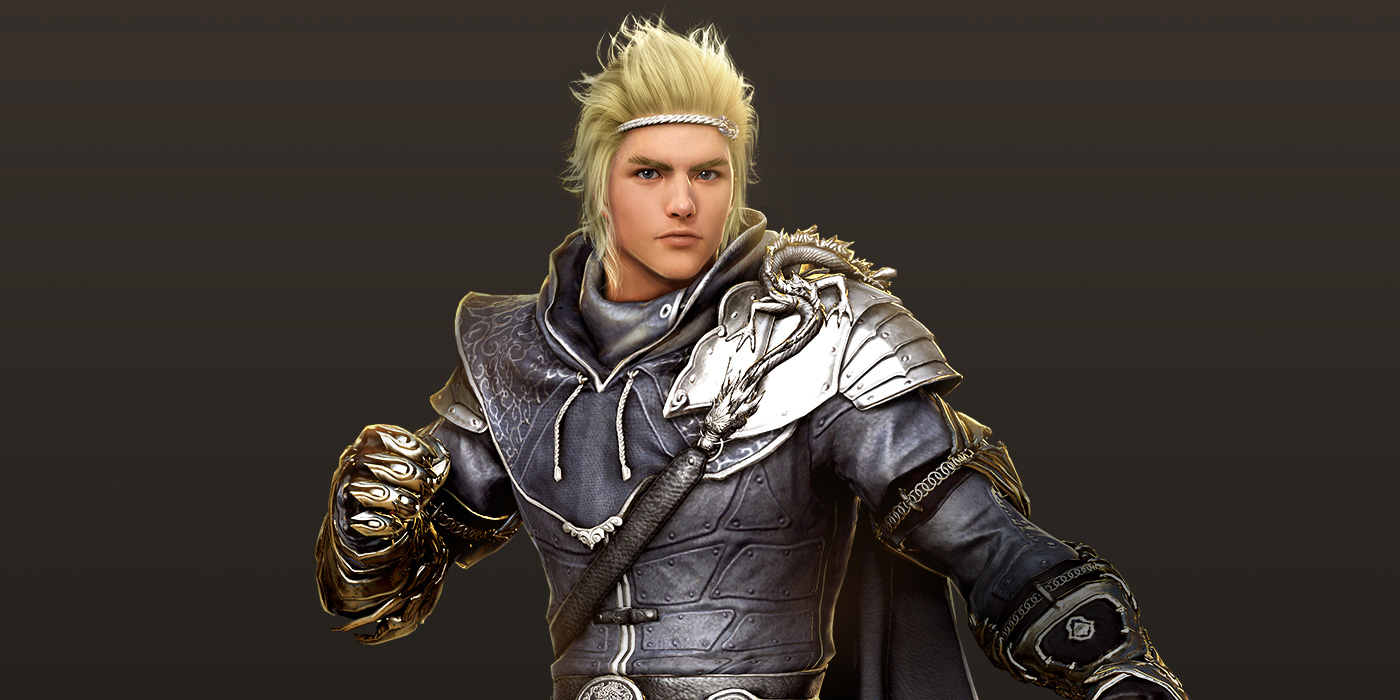 "Ready for the next quest, the next strike!"
Photo: Black Desert Online Official Website
2. Striker
A pure damage class which specializes in martial arts, the Striker is stunning in numbers when it comes to short bursts of damage which helps as this class can also be considered as a semi-tank. Striker is quite new-player friendly in all aspects but a little tricky for re-rolling players, either way, the Striker holds considerable merit in the PvE field. 
Why is Striker good for Solo?
One of the classes with the highest damage output, the Striker will make quick work of anything when it comes to PvE. With the right rotations and, the clear speed of a Striker is considerably quicker than any other class in BDO so as long as you keep the mobs small-scale as a Striker would have a bit of an issue if the numbers increase.
Pick Striker if…
Small-scale PvE mobs are alright with you as the Striker can be prone to damage when it comes to large-scale mobs.
You like having good damage and a sturdy defense. The Striker can hold its own when it comes to defense and can't easily be taken down.
You're not into healing. Strikers are equipped with good defenses which require less healing and potions.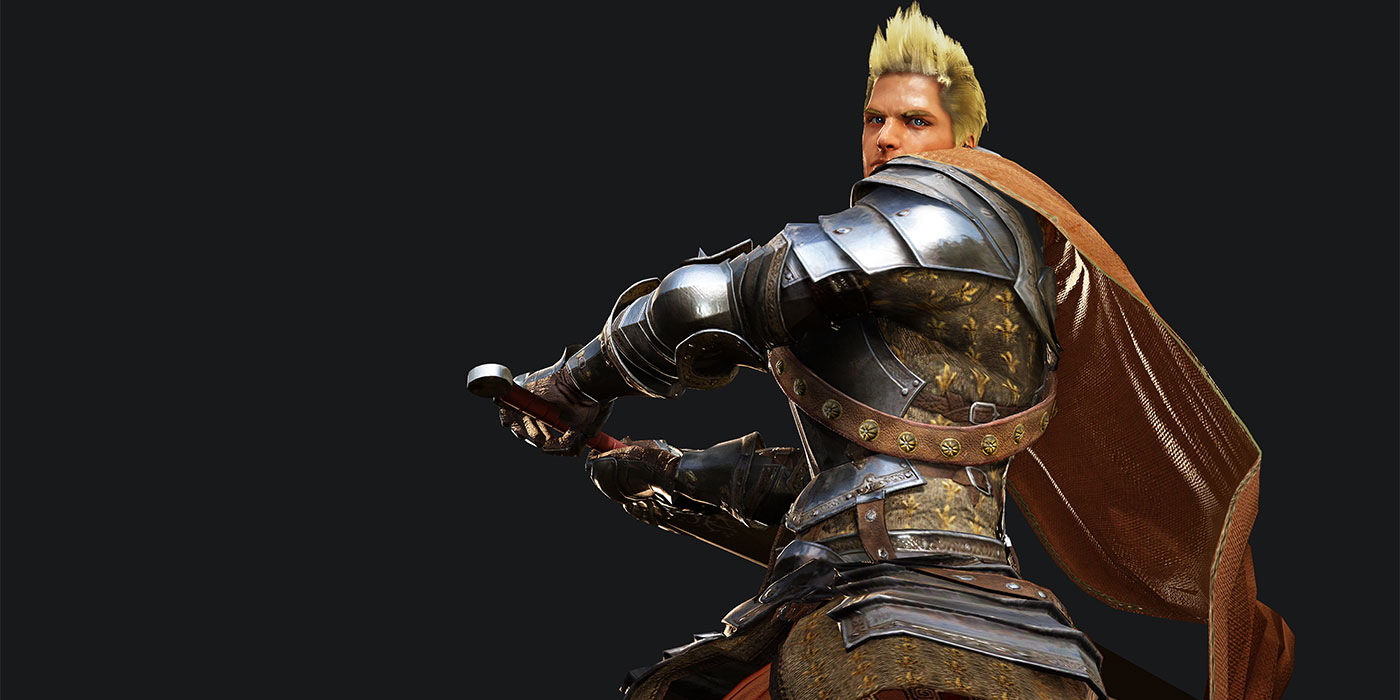 "A weathered veteran who has faced countless adversaries."
Photo: Black Desert Online Official Website
3. Warrior
Equipped with a longsword and shield, the Warrior class is tagged as a tank class due to its exceptional defense among BDO's classes and which makes it perfect for solo PvE and grinding. Though lacking in offense, the Warrior makes up for it in a stunning defense one would have a hard time breaking.
Why is Warrior great for Solo?
As mentioned earlier, the Warrior class has an outstanding defense line which makes it perfect for taking on PvE mobs. Though lacking in offense, it cannot be overlooked that the Warrior can last on the battlefield when it comes to grinding in small groups. It takes a while to grind due to lack of offense but a Warrior's defense stats are unrivaled so far.
Pick Warrior if…
You're comfortable with having a high defense stat. Warriors are unrivaled for their defense at the price of offense. 
Despite the lack in offense, Warriors can still make a dent over time due to their strong defenses. 
You're fine taking some time when it comes to grinding.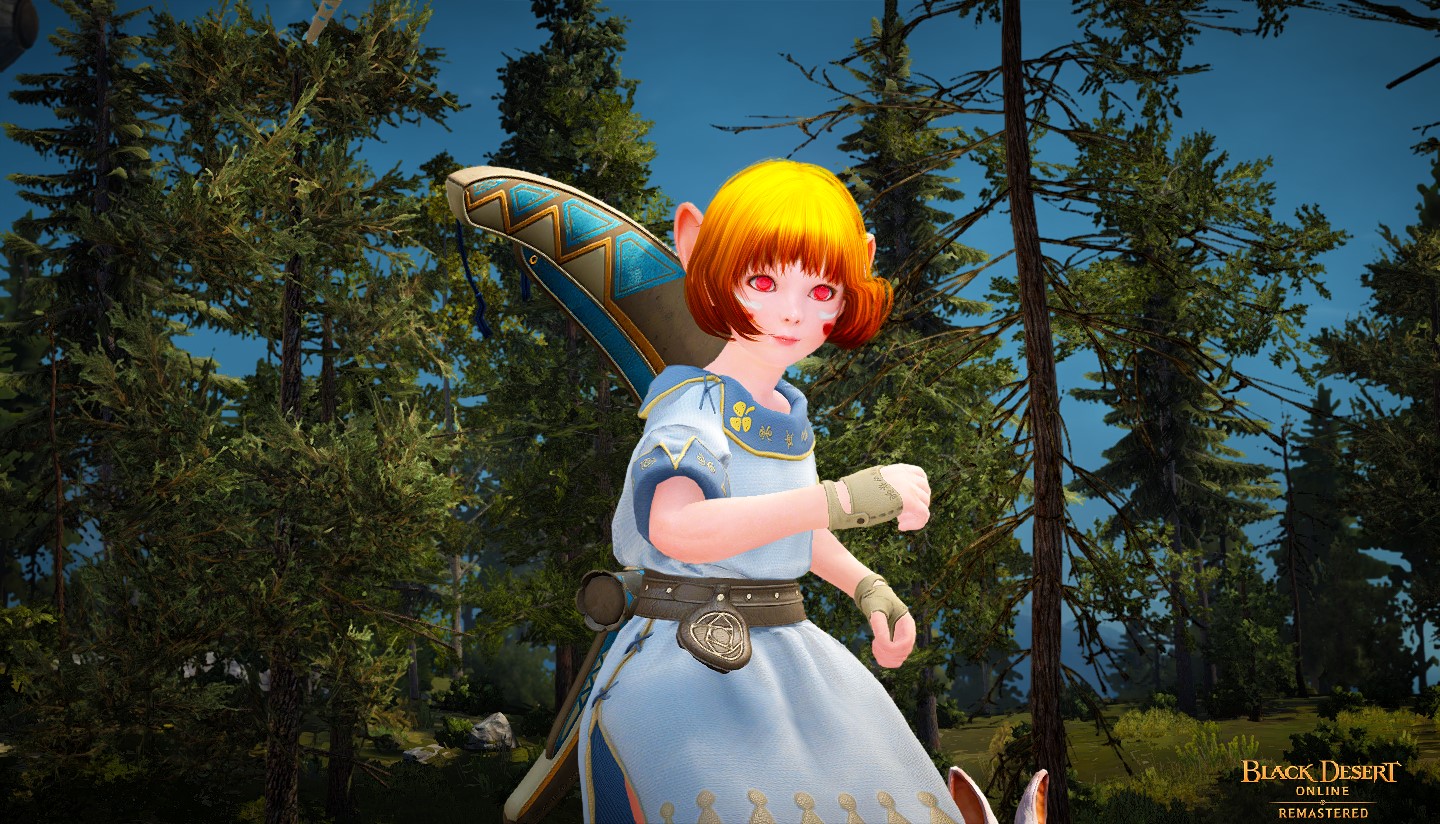 "Yes yes! Great music but much better on the battlefield!"
In-game screenshot: Sleepybia
4. Shai
Notwithstanding the fact that Shai are indeed one of the cutest classes to use, they are also a great class for PvE and solo players. Shai are considered to be a pure support class and are best utilised with a party or a guild, but that doesn't mean she can't hold down on her own. All a Shai could ever need is her trusty Florang and we're good to go.
Why is Shai great for Solo?
Aside from the Shai coming with a good level of life skilling abilities right off the bat, she can also hold her own post with her Florang which covers a wide area and therefore would attract enemies with ease, not to mention how the Shai's Vitclari provides buffs and debuffs which come as an advantage. Overall and though small, Shai is a pretty good class for solo and PvE.
Pick Shai if…
You like adorable little humans who can surprisingly pack a punch with a giant boomerang and change the tide with a tiny lamp. To the shock of many, Shai are quite well-balanced when it comes to end-game PvE content.
You're into enhancing life skills. If you need a break from PvE content, the Shai is equipped with a plethora of high-level life skills you can easily enhance with.
Shai are perfect supports and are balanced enough in terms of damage and defense, making her suitable for solo grinding at some point.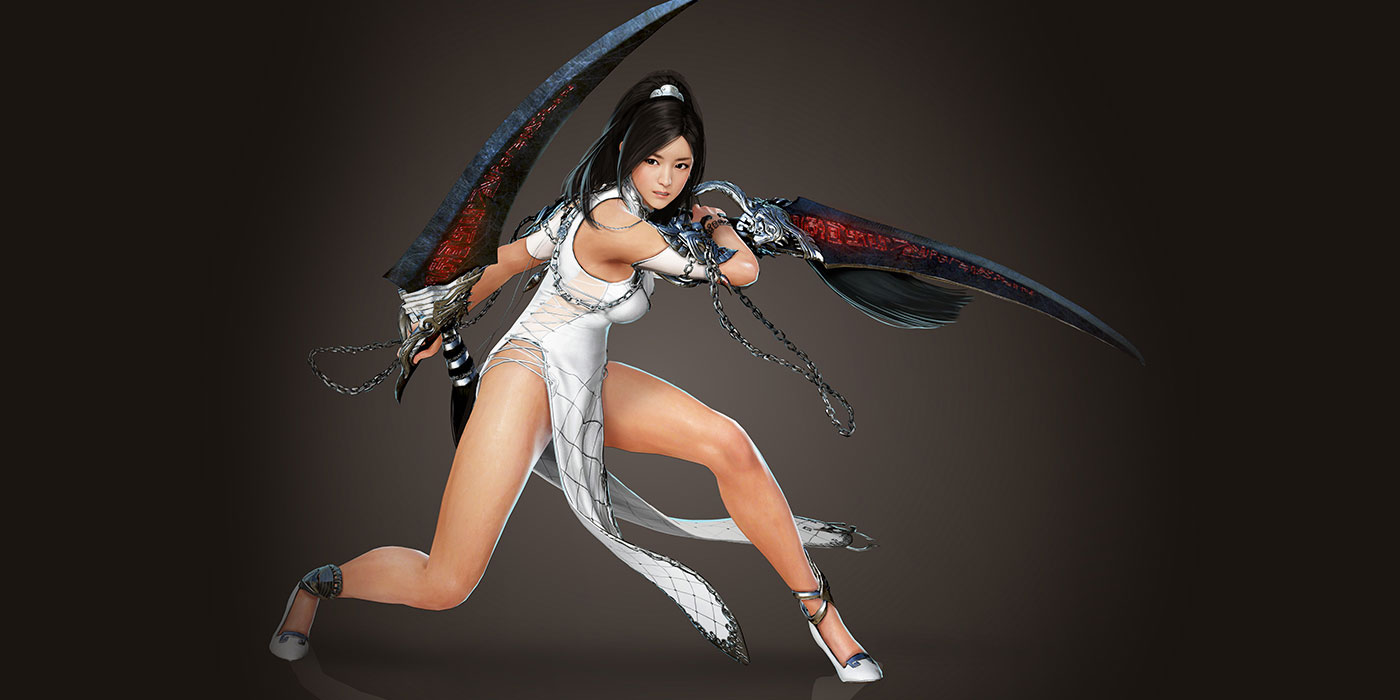 "Graceful as the finest dancer, dangerous as the most silent assassins."
Photo: Black Desert Online Official Website
5. Lahn
Lahn are the epitome of elegance, beauty, and speed. With her mobility and wide range of AoE skills, she can easily jump from one spot to another with ease, and even more with her skill Nimbus Stride which is what the Lahn class are most notable for. 
Why is Lahn great for Solo?
Aside from their mobility and good damage count, Lahns are also equipped with long range grabs along with a fairly decent skill rotation. She is well-suited for solo grinding and 1 on 1 PvP due to her healing abilities and even more so when she reaches her Awakening form.
Pick Lahn if…
Speed and mobility matters. Lahn are notable for being able to quickly jump around and eliminate everything in their path.
You are able to execute her grabs perfectly in order to keep things in your favour. Let's admit it, it takes some skill to get a good grab going on. 
You're solely into PvE as Lahn are a bit soft when it comes to group PvP. She requires protection from other players most of the time on the battlefield.
You May Also Be Interested In:
You May Also Be Interested In: