[Top 10] CoD Cold War Best Guns For More Kills
Updated: 09 Nov 2022 2:33 pm
Every gun deserves a chance!
Treyarch has finally returned to its roots of high-paced, boots-on-the-ground combative gameplay while maintaining the same arcade-style fun it's famous for with Call of Duty Black Ops: Cold War. Black Ops: Cold War is the latest installment in the Black Ops series, and it features a tonne of awesome maps, new gameplay mechanics, and, most importantly, some really cool guns. Knowing what gun suits your style best is essential for having a good time if you can't help but get competitive while mowing people down in multiplayer lobbies. To help you decide on which gun is best for you, I've compiled a list of the most powerful guns in the game, along with some tips to help you decide whether it's the best gun for you.
10. MG 82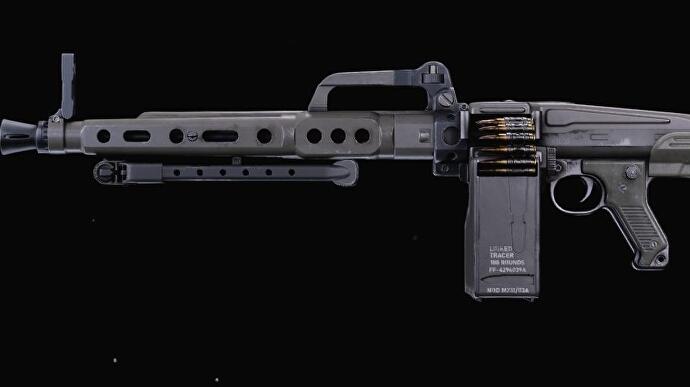 No need to move around when shooting with this big boy
Some of us prefer to be tactical with SMGs and assault rifles, while others salivate at the thought of LMGs mowing down multiple enemies at once. The MG 82 is guaranteed to make everyone on the opposing team scream in rage at their TV screens, with an uncanny rate of fire, a base 90-round mag, and damage that can finish an opponent before they even notice your presence.
Though it lacks mobility and reloading time, the Bruiser Grip and Field Agent Grip, along with the Fast Mag, will compensate for these shortcomings. The Axial 3x sight may also extend your firing range, and the infantry compensator muzzle will enhance your already lethal fire.
What the MG 82 excels in:
For eliminating large crowds of enemies, the MG 82's rate of 909 RPM (rounds per minute), is perfect. 
When you need to hold your position in a game, the MG 82 can protect you and your teammates from hordes of opponents rushing your place on the map due to its high damage rate.
The combination of damage and rate of fire can also make it much more smooth to rack up a high killstreak in game modes like TDM.
MG 82 full details: https://callofduty.fandom.com/wiki/Ameli#Call_of_Duty:_Black_Ops_Cold_War
9. Swiss K31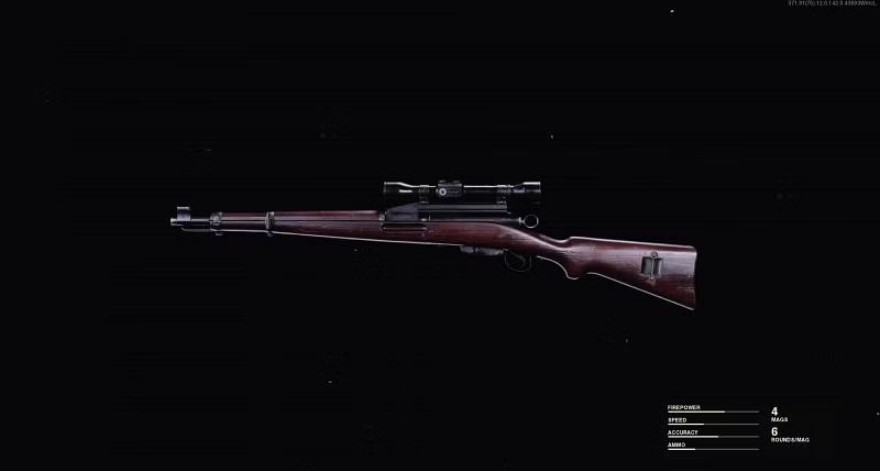 Make sure you aim for the head with this gun
The Swiss K31 is a satisfying gun to play with for those of us who enjoy seeing enemies fall with a single well-placed shot. Though it doesn't have the most devastating damage of any Cold War sniper rifle, its mobility, fast rechamber, and low recoil make it ideal for quickly scoping a team of noobs one by one, right between the eyes. The disadvantages of this rifle include more hit markers, which can ruin a perfect trickshot, but these can be mitigated with the right accessories, such as the Tiger Team barrel, which increases damage by 20% and bullet velocity by 50%.
What the Swiss K32 excels in:
Quickscopes are much smoother due to the quick ADS time and make for great trick shots.
If your aiming skills are good, you can also rack up a bunch of kills really fast due to the rechamber being so fast.
Taking down larger numbers of enemies may also be easier due to the higher magazine capacity of 10 rounds (with STANAG 10 Rnd)
Swiss K31 full details: https://callofduty.fandom.com/wiki/Swiss_K31
8. MP5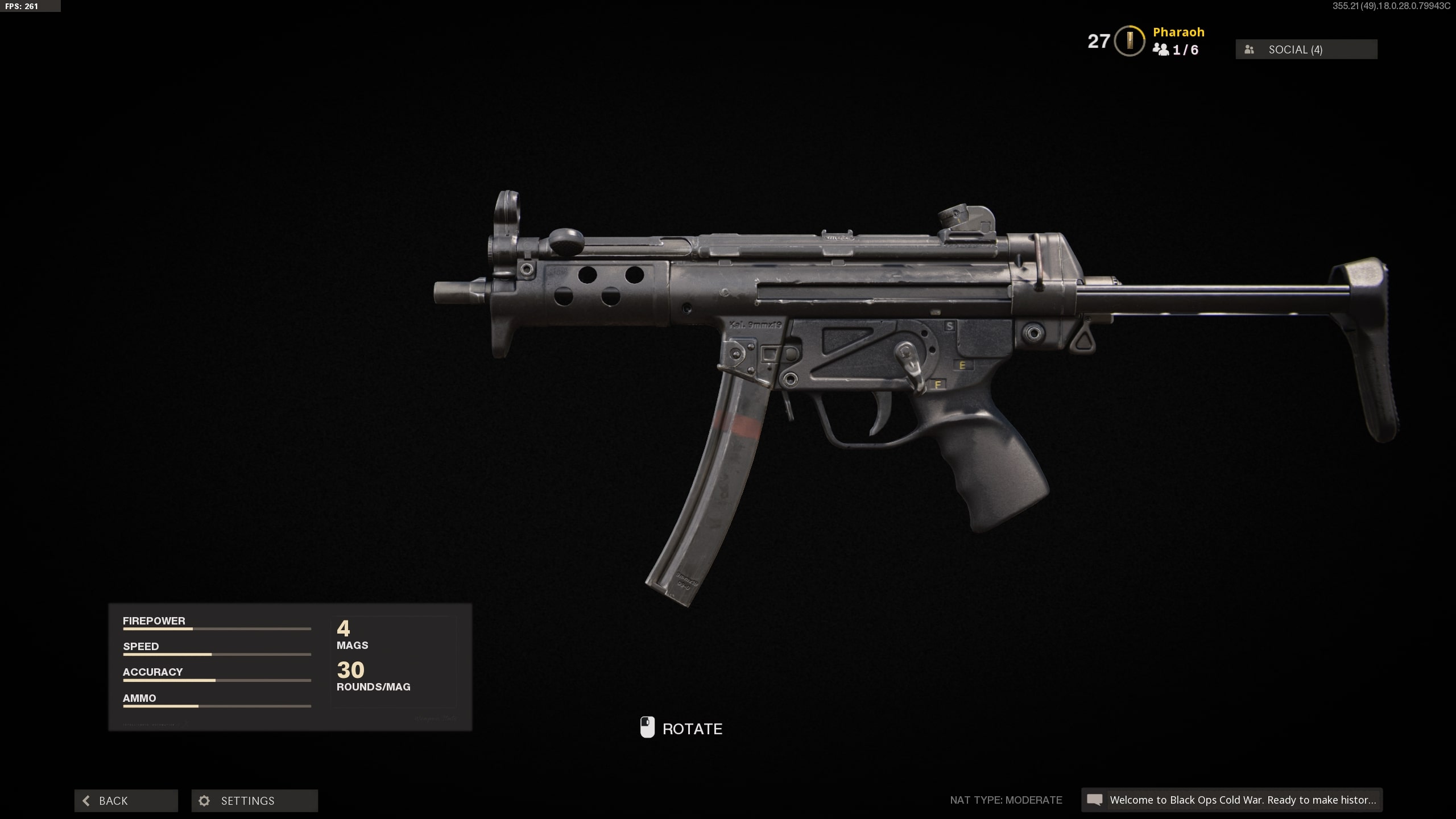 One of the most consistent guns in the game
For a long time after the release of BO: CW, the MP5 was arguably the most powerful and frequently used gun in every game mode, until new updates introduced some other good (or even better) options. Its ability to completely shred through enemies gives it an advantage over many other guns, especially in high-speed gunfights. With attachments to increase ammo capacity, shorten ADS time, and improve mobility, the MP5 can turn you into an unstoppable force in any game lobby. Using the Mp5 is never a bad idea, and you should think about making it a standard in your games.
What the MP5 excels at:
Due to its lightweight, high rate of fire, and excellent handling, the MP5 can be used to rush opponents effectively and take them down as quickly as possible.
Because it makes it easier to make quicker maneuvers, the MP5 is great for engaging and retreating at will during gunfights.
Close-quarter combat is made much easier with the MP5's ability to deal insanely high damage at close range.
MP5 full details: https://callofduty.fandom.com/wiki/MP5#Call_of_Duty:_Black_Ops_Cold_War
7. Krig 6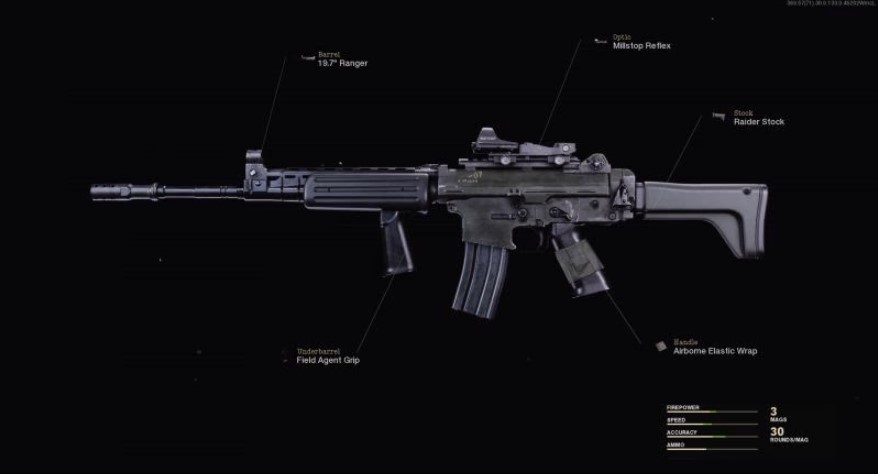 The Krig-6 never disappoints
The Krig 6, mentioned as the best gun by many players during the early stages of the Cold War, is unquestionably on the list of best assault rifles for Cold War. Though it does not have the best damage output when compared to other assault rifles, it does have excellent recoil control and accuracy. This makes the gun's handling precise, making it ideal for players who enjoy long-range attacks with a fully automatic weapon. You will have an easier time in gunfights with this gun because you won't have to worry about your aim as much.
What the Krig 6 excels at:
The Krig 6 is essential to try for players that enjoy long-range combat. With a few attachments, the recoil can be almost completely eliminated, making it much easier to stay on target.
With a fast reload time and good mobility, the Krig 6 is also effective at fast-paced combat.
It's great for those who are new to Call of Duty and are trying to learn how to aim well.
Krig 6 full details: https://callofduty.fandom.com/wiki/Krig_6
6. Marshal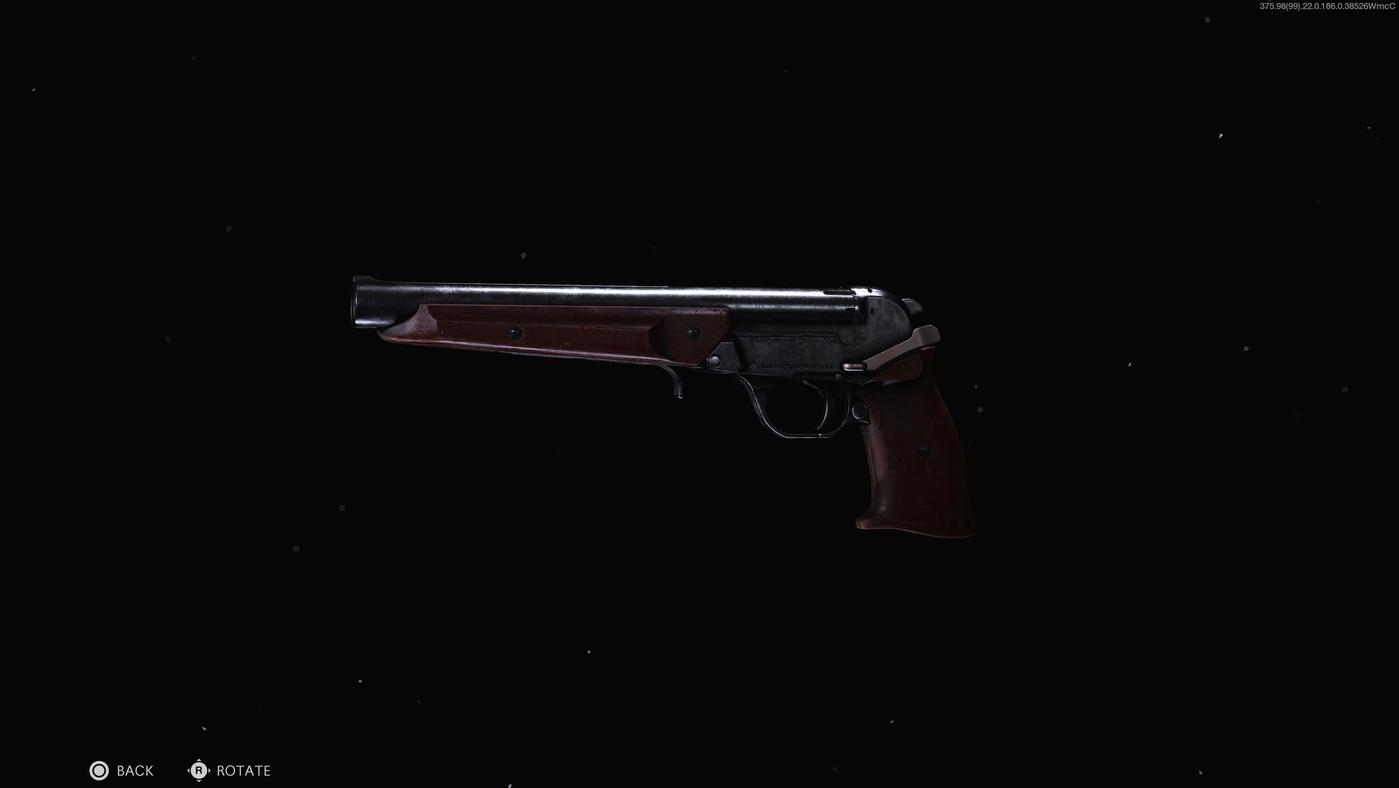 You don't want to be on the receiving end of the barrel of this gun
The Marshal, a relatively new addition to the game with Season 5 of Cold War, is a force to be reckoned with. Though it is frowned upon when people use this weapon, many do so because of its simplicity and ease of use. Though it's technically a shotgun, it's officially classified as a pistol, which means you can add the Dual Wield attachment, which makes killing opponents even easier than before.
What the Marshal excels at:
In difficult situations, it is an excellent last-resort weapon switch.
Due to its high damage but slow reload time, it's effective for one-on-one gunfights.
It's an amazing option as a secondary weapon for sniper classes since it can easily obliterate anyone that tries to sneak up on you.
Marshal full details: https://callofduty.fandom.com/wiki/Marshal
5. LC10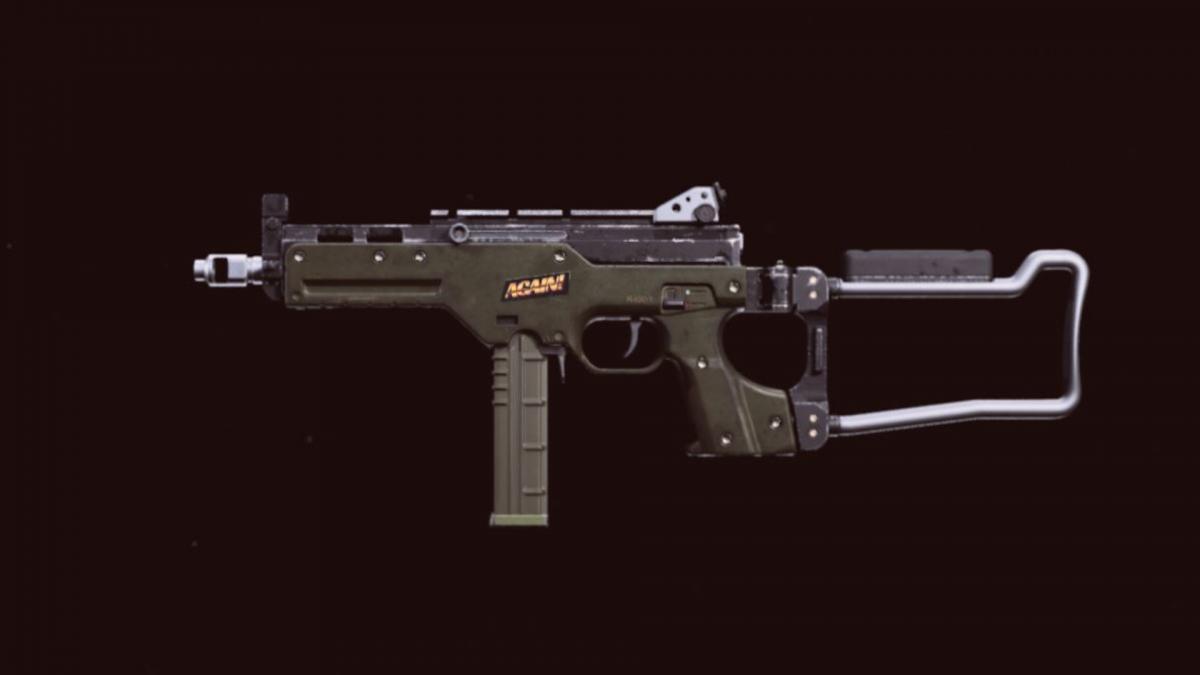 A great gun for all SMG mains
Some Cold War weapons are so effective that they should be illegal. The LC10, with its insane rate of fire, low recoil, and potent damage, is one of those guns. Playing against LC10 users in a lobby is always going to be chaotic, especially if the player knows how to use them. If they're on your team, it'll be difficult to find people to kill before them, and if they're against you (Heavens forbid), it'll be even more difficult to find cover before you're dead.
What the LC10 excels at:
If you need to beat your previous kill streak record, the LC10's ability to lock onto targets quickly will come in handy.
With magazines that can reach up to 55 rounds, it could also be great for taking out multiple enemies close to one another.
On top of close-range combat, it also extends to mid-range with its excellent accuracy and range.
LC10 full details: https://callofduty.fandom.com/wiki/LC10
4. LW3 Tundra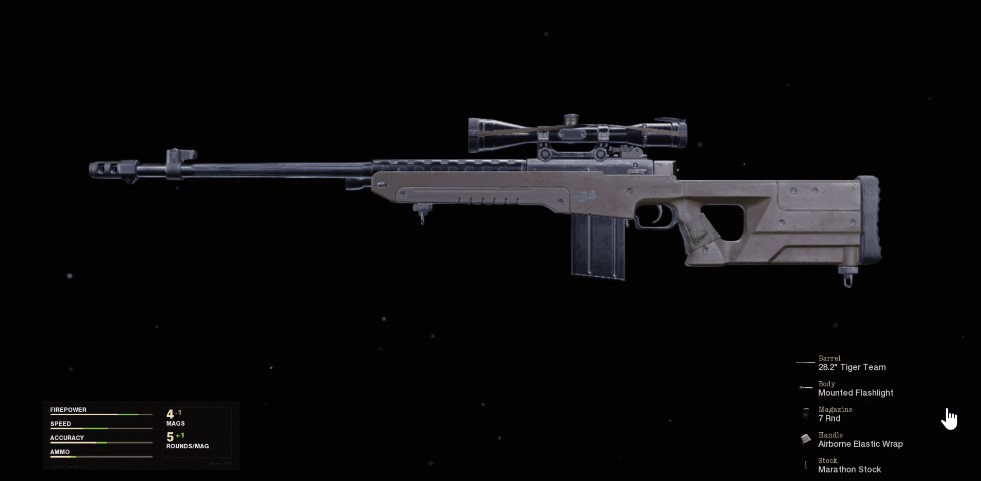 If you learn how to use this gun well, it's safe to say you're a pro
The Tundra, a gun that has caused me to rage quit multiple lobbies in Search and Destroy, is possibly the most powerful sniper rifle, especially if you know how to use it. Because of the damage, it deals to opponents, it can be a one-shot kill for any shot that lands above the waist. Long-range combat can be a delight for Tundra users, and mastering it will undoubtedly be rewarding.
What the Tundra excels at:
One-shot kills are fairly frequent while using this gun since its damage can instantaneously steal an opponent's health.
If you learn how to no-scope, its accuracy may extend to close range.
If you want to record cool clips of yourself landing trick shots, the Tundra is probably the best weapon for making you look like a pro.
LW3 Tundra full details: https://callofduty.fandom.com/wiki/L96A1?so=search#Call_of_Duty:_Black_Ops_Cold_War
3. Ak74u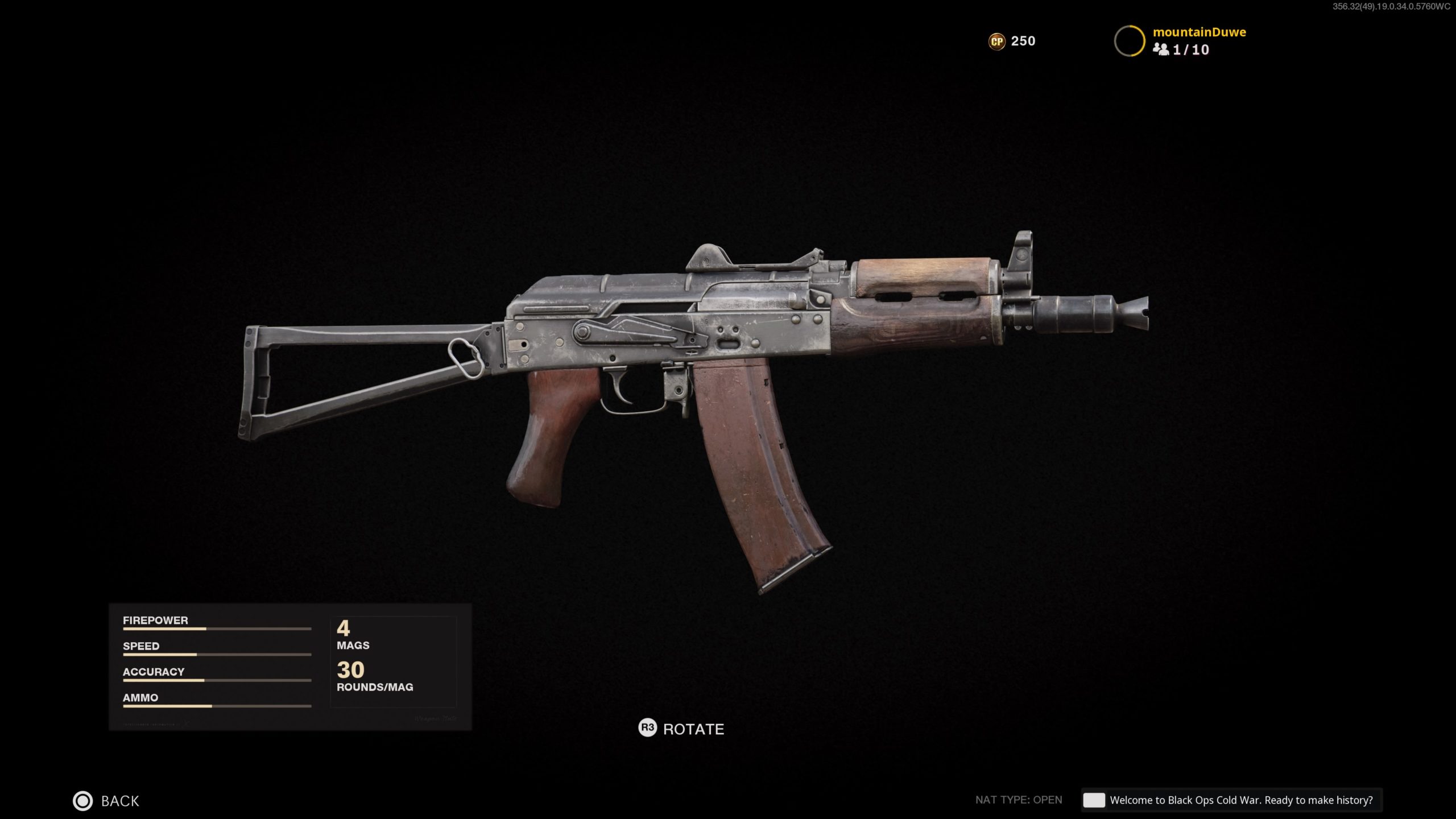 Almost as good as the Ak47
The Ak74u is a staple gun for many, with attachments that can transform you into a monster. The Ak74u is a very reliable companion for excellent bullet penetration that can take out enemies at almost any range. There are numerous reasons to consider using this gun, whether you are a beginner or a competitive pro.
What the Ak74u excels at:
The Ak74u can take out enemies behind the cover with its 5.4mm ammo.
Rushing enemies will put a smile on your face as you can easily pulverize all opponents in even the smallest rooms if you use the gun effectively.
It's also effective in mid-range combat.
Ak74u full details: https://callofduty.fandom.com/wiki/AK-74u#Call_of_Duty:_Black_Ops_Cold_War
2. Ak47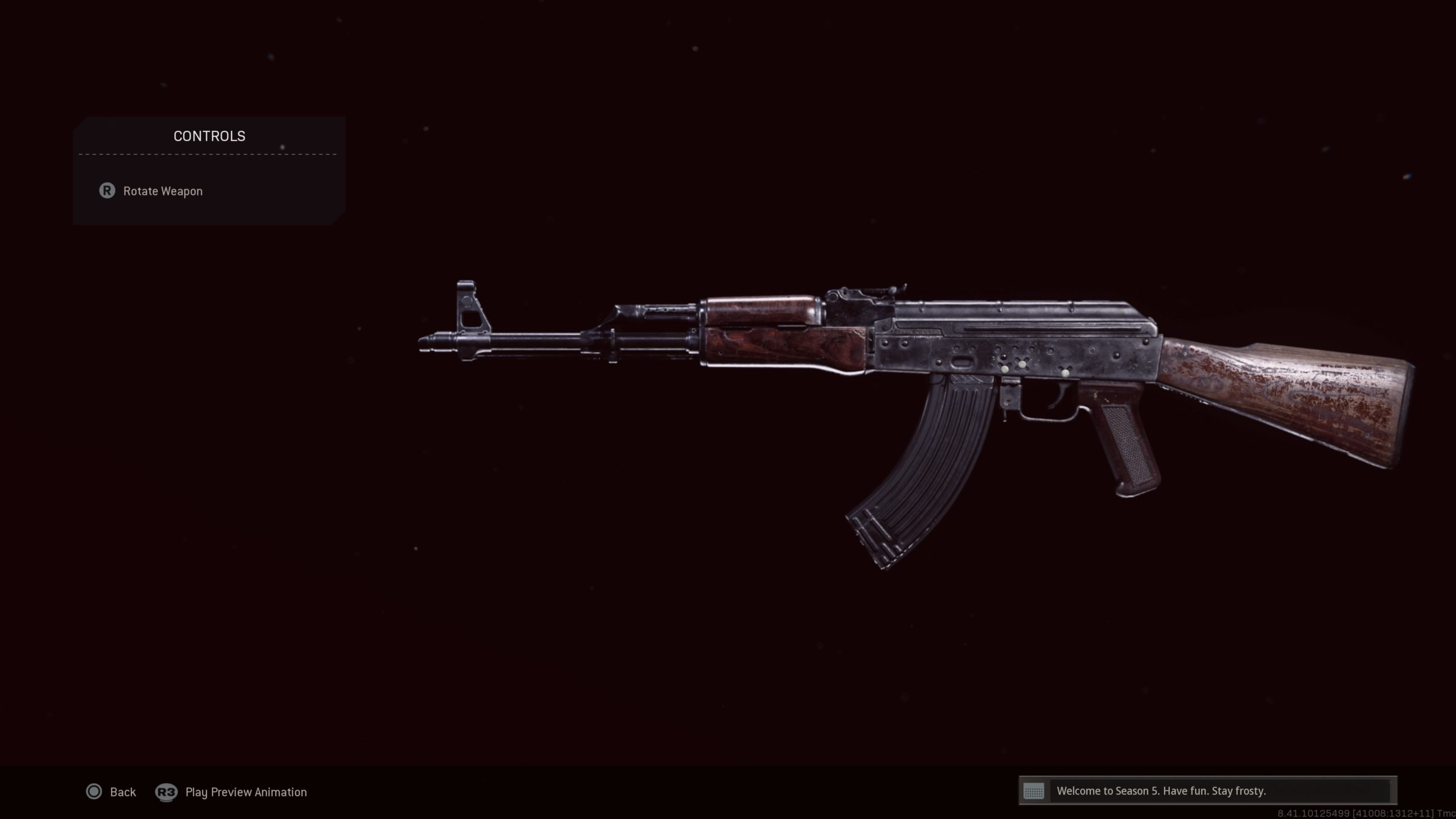 A staple in all CoD games
The Ak47 is an iconic gun that is even more enhanced with the gameplay of Black Ops: Cold War. It appears in almost every entry in the Call of Duty series. It's only fitting that one of the most powerful guns in a Cold War-themed game is the AK47. This gun has your back in almost every situation at every range, and it has the potential to make you a better player than you were before.
What the Ak47 excels at:
Whether holding a position or rushing enemies, the Ak47 is effective in almost all scenarios due to its monstrous damage.
Hipfire kills are fun with the Ak47, as it has a pretty even spray that reaches a distance that's farther than you may think.
It could be great against low-damage weapons since only a few shots can eliminate all the enemies health.
Ak47 full details: https://callofduty.fandom.com/wiki/AK-47#Call_of_Duty:_Black_Ops_Cold_War
1. TEC-9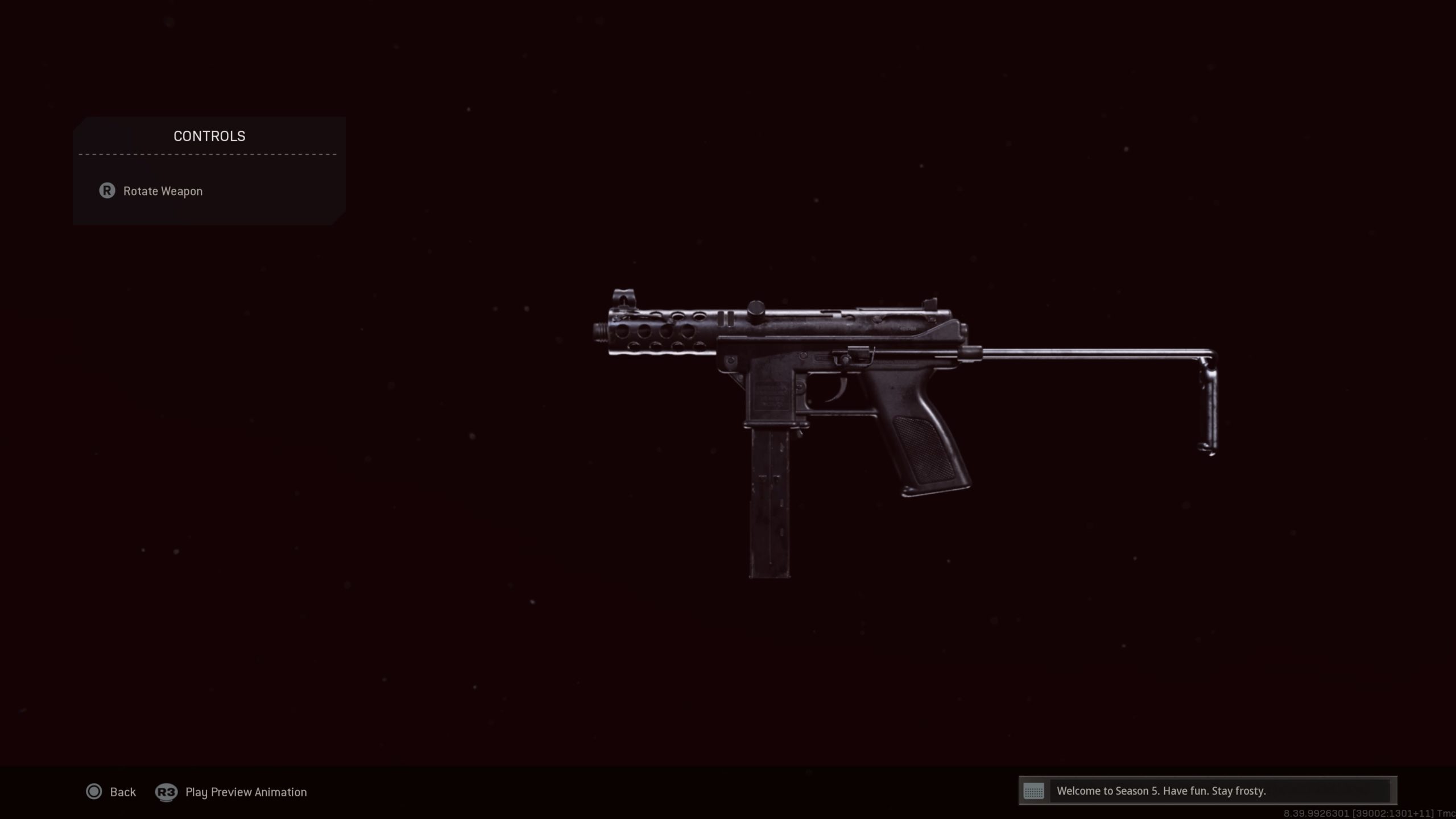 Perfect for every situation
To be honest, I may have a personal bias against this gun because it has been my favorite since its release in Season 5, and it has always been by my side no matter what. The handling is superb, the ADS speed is astounding, and the overpowered damage means that my opponents perish faster than you can say "Look behind you!". This gun is excellent for all game modes and ranks first on this list, thanks to the way it handles gunfights at most ranges without sacrificing mobility in the least.
What the TEC-9 excels at:
Maneuverability is never sacrificed with the TEC-9.
High damage output means quick and easy kills.
With the fast mag, reload times are at a minimum and make you speedier.
TEC-9 full details: https://callofduty.fandom.com/wiki/TEC-9
Keep in mind that the best gun for you may not be the best gun for me. Continue to experiment with different loadouts and improve your gameplay. Meanwhile, research and seek inspiration for your classes so that you can be the best at what you do.
You may also be interested in: