5 Things People Want From Call Of Duty: WWII
Updated: 21 Jun 2017 11:12 am
The newest game to hit the shelves from the Call of Duty franchise is slated to be World War 2. More details will be released at E3 set for June 2017.
As Call of Duty WWII Returns To It's Root It Should Remember These Points
The Call of Duty game series has been one of the most successful game series ever released and Activision continue to forge ahead in the industry, releasing new games in the series to this day. To keep the game up to player's expected standards Call of Duty have decided to take the next installment in the series back to the game's roots, in the World War 2 era. We take a look at 5 things that players are expecting from Call of Duty – WWII.
1: Campaign Mode Must Be Exciting
The Call of Duty series of games have always held a good reputation for having compelling campaign modes, meaning that the bar is already set high for the World War II themed game coming next in the series. The Call of Duty games have always enjoyed a good name for quality as they use cinematic magic to create a balance between storyline and gameplay, leaving the character with a more immersive experience.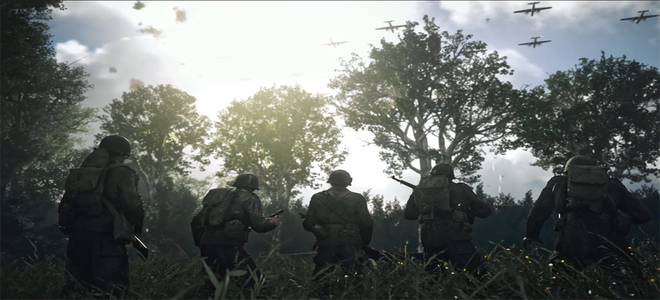 Leaked art for the game Call of Duty: WWII shows us that the battlefield will be chaotic at the best of times.
2: Zombies Mode Needs To Return To Its Roots As Well
Zombie Co-op Mode is another feature which has been seen in previous Call of Duty games and which players are accustomed to seeing included in new games for the series. This means that the bar has also been set fairly high for this mode as well, in terms of quality. In earlier games of the series the Zombie mode was based more on survival as throngs of Zombies swarm you in greater and greater difficulty with each level passed.
This style of Zombie mode needs to return in Call of Duty – WWII and likely will due to the WWII theme. Newer features added to Zombie mode have not been adopted by the gaming community as Activision may have wanted and a return to the tried and tested style of this mode of play would make a lot of gamers happy. The thrill and fun seem to have been lost in more recent games in the series.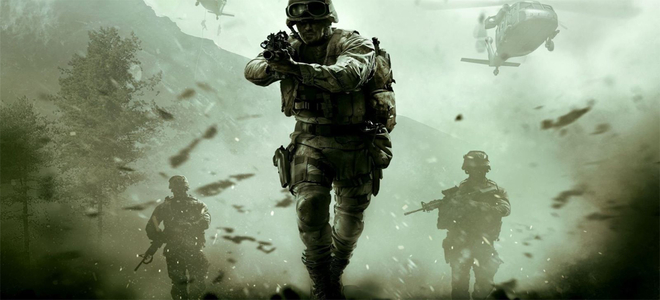 Leaked images for the upcoming Call of Duty WWII show the high level of detail and immersive environments that can be expected from the game.
3: Multiplayer Mode Needs To Remain Fresh And Functional
Gamers will usually consider multiplayer as the most important aspect of any game because once the storyline has been played through a couple of times the experience becomes stale, while multiplayer mode adds competition and freshness back to the game with the addition of new multiplayer maps and game assets. For this reason the Multiplayer mode should be as rich and rewarding as the Campaign mode is.
4: Character Customization Is Important
Faction specific customization for multiplayer and Zombie modes could be enhanced to help players distinguish who is who on the map during a game and is a feature that gamers have wanting for some time. Customization provides a sense of individuality for gamers and also should also allow their characters to stand out in a crowd. The customization options should remain realistic and suited to the World War 2 theme.
Call of Duty: WWII Zombie – First Look: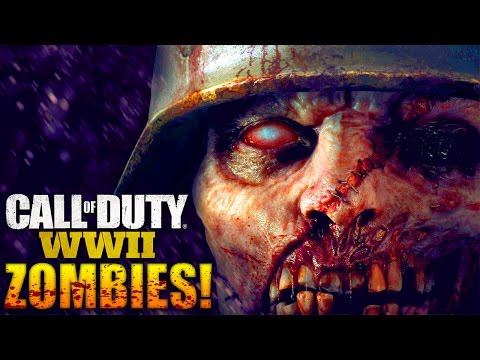 This clip explores the new Nazi zombies mode coming for Call of Duty WWII and even reveals a secret Easter egg revealing a cipher.
5: Take Away The Micro-Transactions From The Game
Players want to see a return to the older systems of leveling up with levels unlocking guns, perks, items and other rewards for leveling up, and a removal of the system that now seems to replace it which uses drop boxes and unlock keys much like CSGO and Overwatch to name just 2 examples. In defense of Overwatch though, their crates unlock random items and those items are usually only cosmetic items, not player stats influencing items. The balance of time and effort required to the rewards given for such is a key point that needs to be focused on in Call of Duty – WWII.
You may also be interested in:
Image Gallery