Fallout 76 Best Ally - The Most Beneficial Allies in Wastelanders
Updated: 03 Jul 2020 5:34 pm
Make sure you bring your best friend with you to the wasteland.
When Fallout 76 was first released, the main complaint of the game was the lack of NPC humans which has been a staple to the Fallout games for so long. 
With the release of Wastelanders, everything has changed, including the option to have various allies and maybe some potential love interests (winky face). 
Fallout 76 Wastelanders has had some time to settle among players and there has been some good reception from those who have been playing from the beginning and those who have just emerged from Vault 76. 
The release of allies for your C.A.M.P. has provided players some form of life in their home dwellings, including missions that will get them legendary weapons and much-desired XP.
We'll be going over some of the most interesting allies in the game, including which ones will you benefit from more.
1. Beckett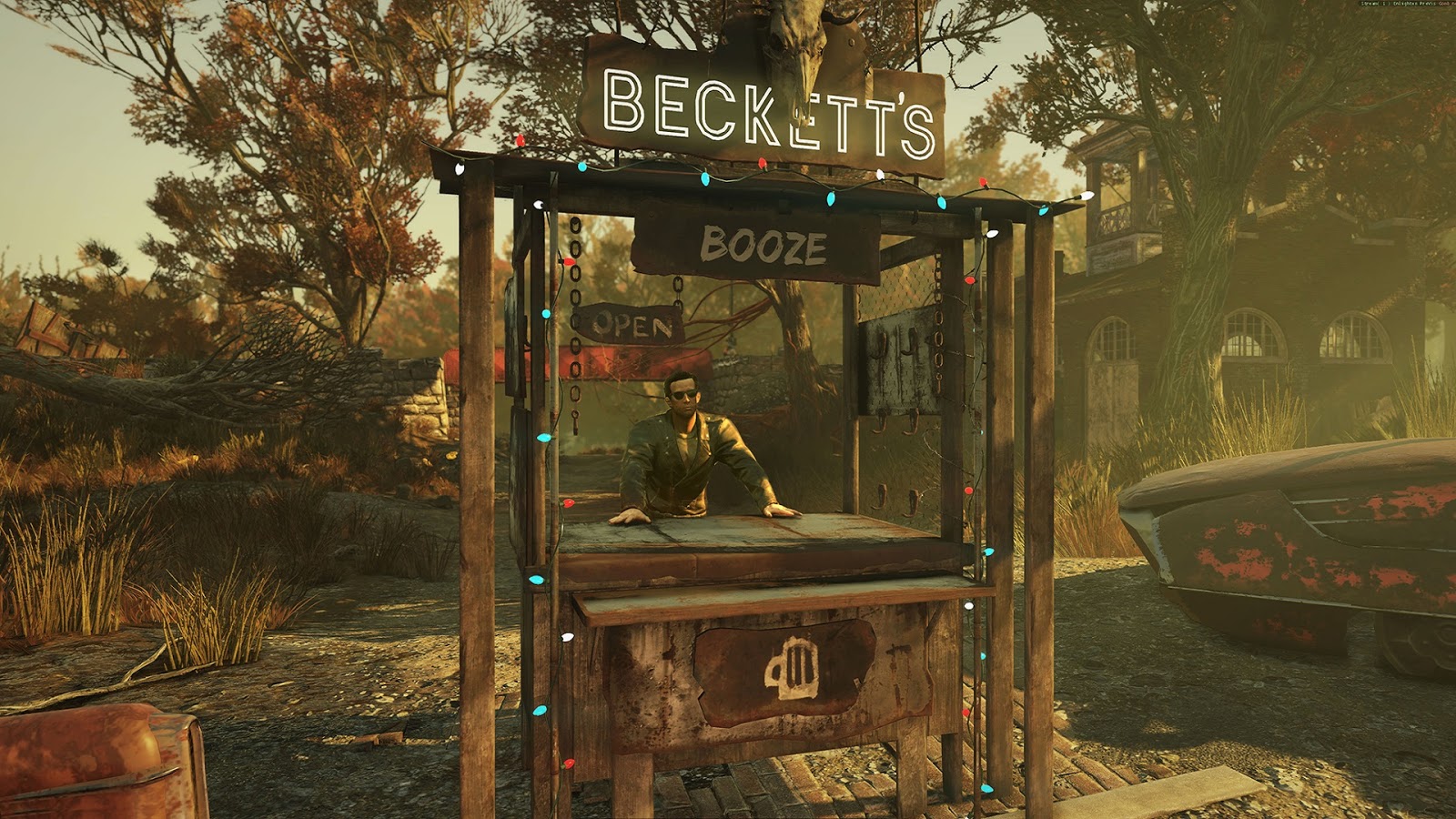 Wears his sunglasses inside. 
What Beckett Excels In:
Although he's not good at getting himself out of trouble, he sure does have some good booze. Beckett can act as a vendor in your C.A.M.P. 
Give generic radiant quests as well as his own line of personal quests. 
Ally Details: 
Beckett, despite his tough exterior, he mostly likely needs your help when it comes to various things. 
He's kidnapped by the Blood Eagles and locked away until you make your way to their camp and find him in a cage. 
At that point he asks for refuge, as well as a favor; retrieve his personal items from another Blood Eagle sect. 
How To Get Beckett:
Save him from the Blood Eagle and he'll ask you to help set up his dream bar at your C.A.M.P. then you'll be able to unlock his personal quest. 
2. Commander Sofia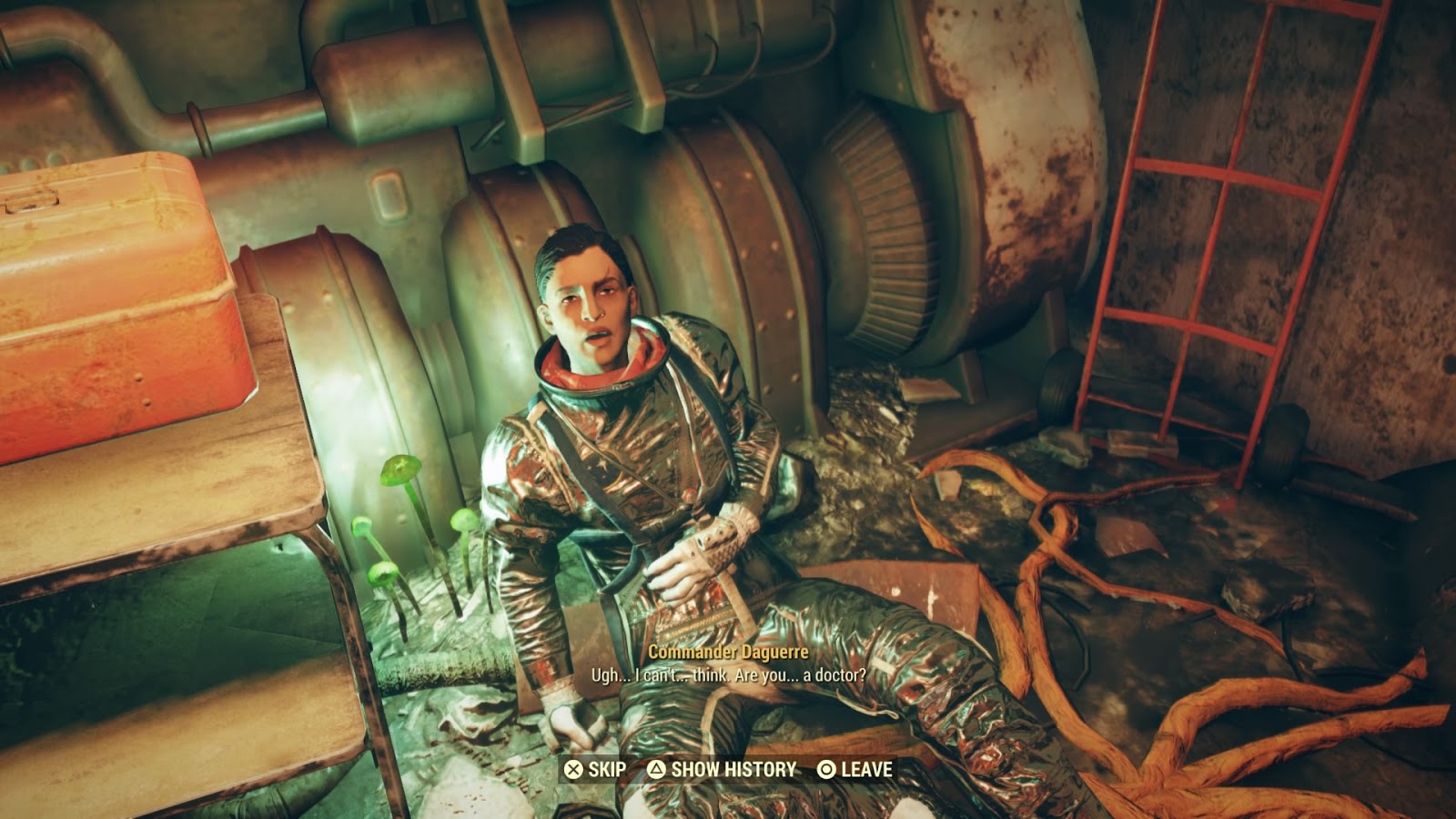 Ground control to Major Tom.
What Commander Sofia Excels In:
She starts off as an ally for your C.A.M.P. as she tries to figure out what happened to her crew that she went into space with. 
She has a line of main quests where she asks for your help looking for Nowak, Lee, and Bernard, her fellow astronauts. 
Ally Details: 
After crash landing back to Earth, Commander Sofia finds herself in the wasteland of what was. After being asleep in space for years, she finds her way to one of the Free States bunkers up north near The Mire.
What interestingly stands out about Sofia is that she is one of the only allies that you can romance. 
How To Get Commander Sofia:
Sofia has a radio beacon that can be followed near the Mire. 
3. Settler Forager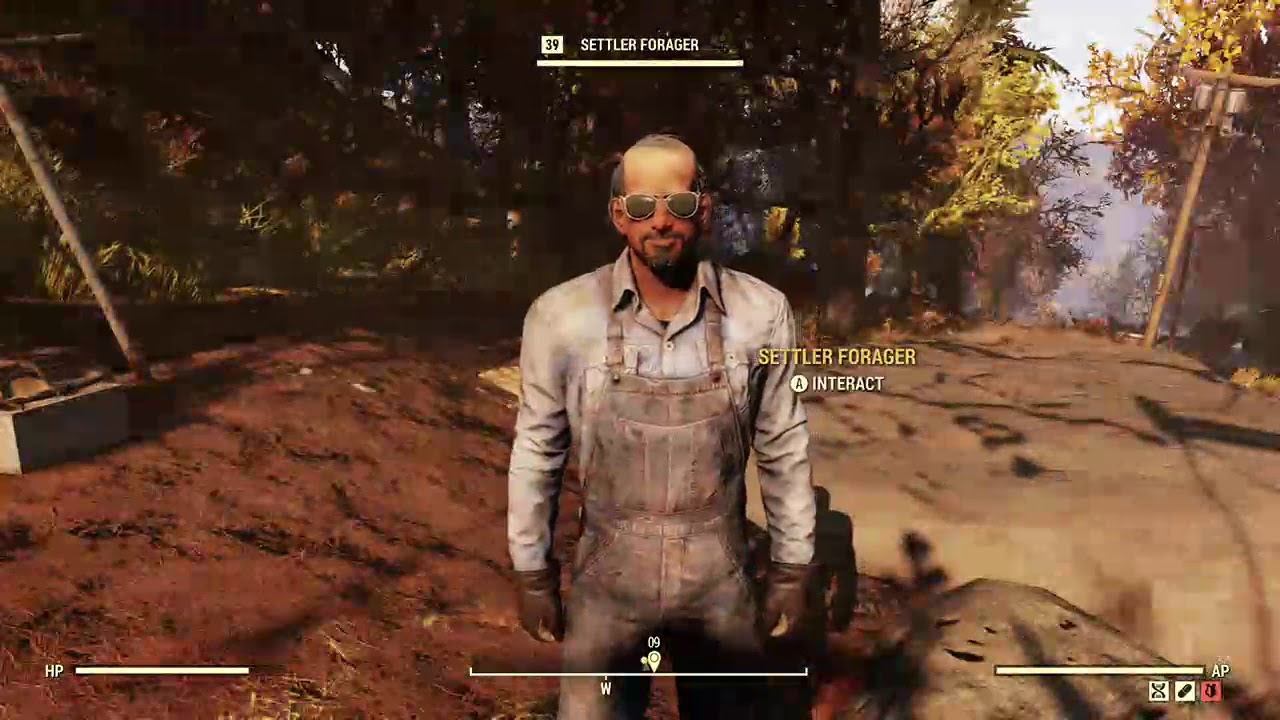 Is most likely to get in your way when you need to use a crafting table. 
What Settler Forager Excels In:
Settler Forager is an interesting ally and may be one of the first ones you get if you're planning on siding with Foundation. 
He sometimes has the worst or best jokes, with a side of elder wisdom that is much needed in the wasteland. 
Many of the weapons he has you go look for will be beneficial. Whether you keep them or turn them into the Rusky Pick, it's a win-win.
Ally Details: 
You can find Grandpa underneath Foundation, working on the water for the settlement. 
How To Get Settler Forager:
It's as simple as engaging him in conversation at Foundation. You'll be prompted to offer him space at your C.A.M.P. and will have to build a rocking chair for him to sit in. 
4. Raider Punk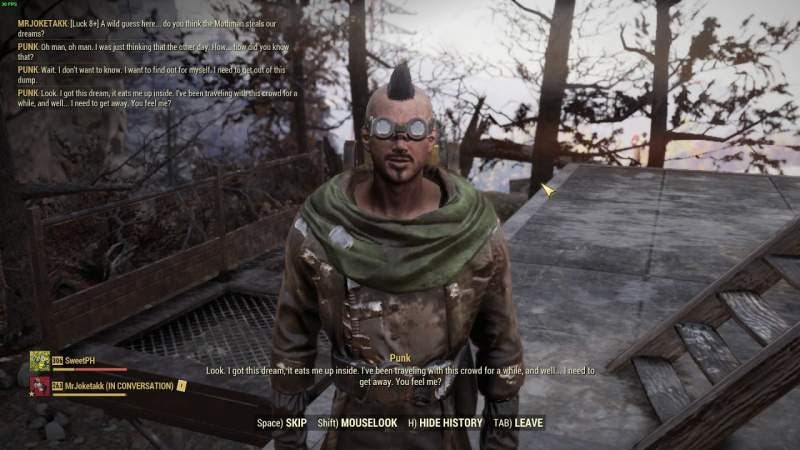 Looks like Punk didn't die out. 
What Raider Punk Excels In:
After realizing that he doesn't fit in with other raiders and their brutal methods, he goes wandering around Appalachia trying to find a place to host his raider punk radio. 
As an ally, he can offer you various radiant quests.
Ally Details: 
You can find him at various places:

Before reaching Foundation 
The Core
Near Charleston 

Really into cryptids.
How To Get Raider Punk:
You can find him at various places including near Foundation or by Charleston. 
5. Settler Wanderer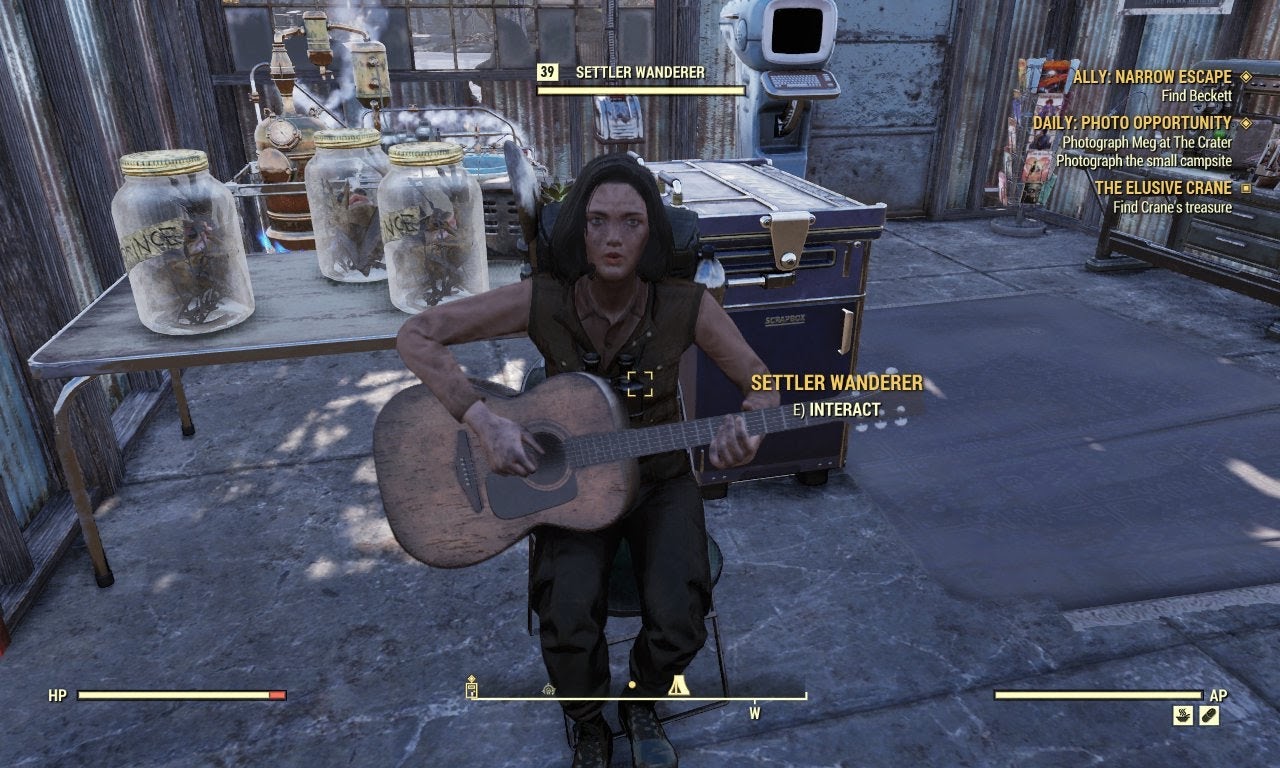 Maybe Appalachia can have its very own Woodstock.
What Settler Wanderer Excels In:
New to Appalachia, this musician came with Paige and his crew but couldn't find a place to settle, until she met you. 
She'll give you various rescue and weapon cache quests. 
She'll comment on your C.A.M.P. and whether or not it's up to her artistic standards. 
Offers a nice musical touch to your C.A.M.P. and if you set up more instruments, she will pick them up and play them. 
Ally Details: 
She's part of a random encounter event, so there isn't a for sure set place where players will find her.  
How To Get Settler Wanderer: 
She can sometimes be found outside of Watoga.
You may also be interested in:
Image Gallery