Top 10 Games Like Shadow of Mordor (Games Better Than Shadow of Mordor In Their Own Way)
Updated: 15 Jul 2019 1:56 pm
Two things never get old: pizza and killing orcs. She looks like she enjoys both.
What Are The Best Games Like Shadow of Mordor?
Middle Earth: Shadow of Mordor stands out as one of the highest rated games to hit the market.
The game brings you right down into the depths of Middle Earth, smack-dab in the heart of Mordor. Avenge lost love as Talion, ranger of The Black Gate and a fearless warrior tethered to an ancient being. Released in 2014, this action thriller has captivated gamers from across the globe.
The game's popular 'Nemesis System' allows players to take look at the strengths and weaknesses of each Uruk captain and war chief in their way to vengeance. Though this game is a stand-out, it can be good to switch it up every now and then.
Take a gander at these ten games that provide the same style of gameplay while still giving fans the breath of fresh air they crave.
10. Dark Souls 3
Dark Souls 3 Gameplay
Starting out the list strong is this action fantasy hit from 2016. Dark Souls 3 has a similar fast-paced gameplay as Shadow of Mordor, allowing fans to feel at home while also letting them cast themselves on a new adventure.
Dodging and fighting through this dark, crumbling world keeps players engaged and wanting more. Take on 18 bosses before facing off against Soul of Cinder, leaving a trail of carnage behind you.
Dual-wield a pair of scimitars or pick from any of a number of unique weapons found throughout this immersive hunt to lead your shield. Who doesn't love finding shiny, new weapons to bloody?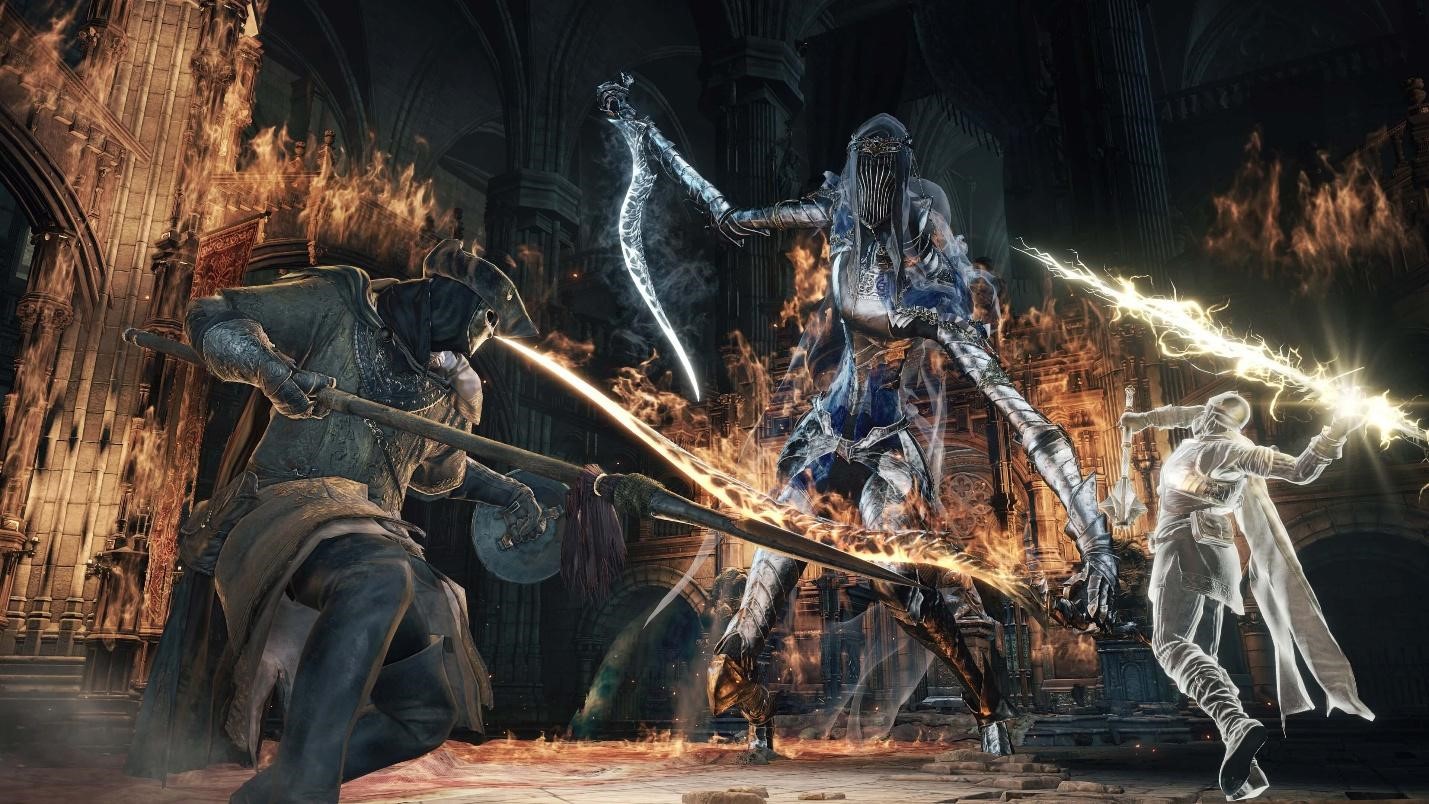 Face-off: Battle your way through numerous enemies with swiftness and finesse.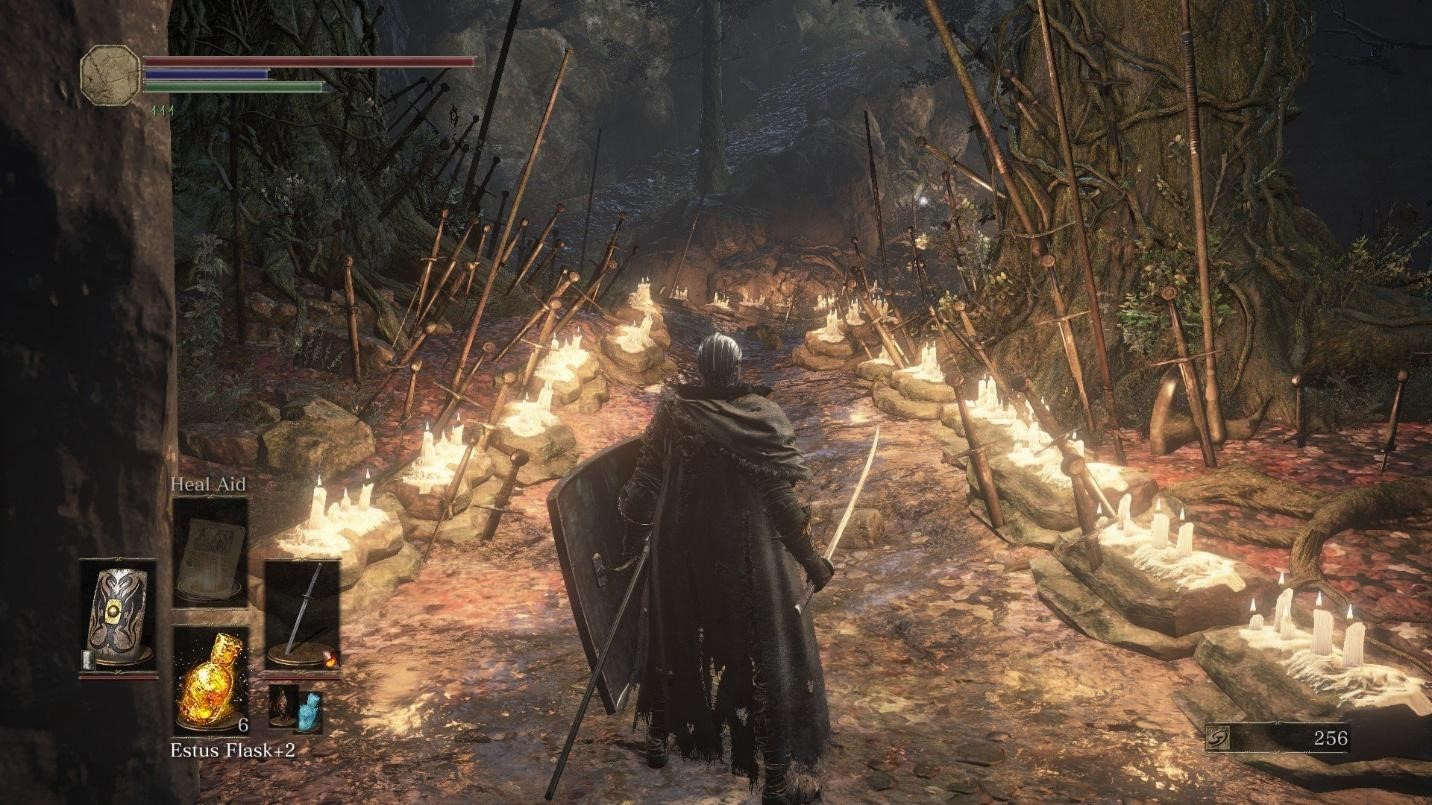 Stand alone: Trust only yourself and your abilities to keep moving forward.
9. Black Desert Online
Black Desert Online Gameplay
Start this game off creating your character to exact specifications with a vast character creator.
You don't need to waste time trying to barter with a stable manager when you can go hand pick you steeds in the wild and build their trust as you tame them.
Black Desert Online offers a smooth combat flow that allows you to be aware of your surroundings. In doing so, rely on your allies to help you survive the most difficult battles.
It doesn't take much to get caught up exploring this living-world sandbox style 2014 hit.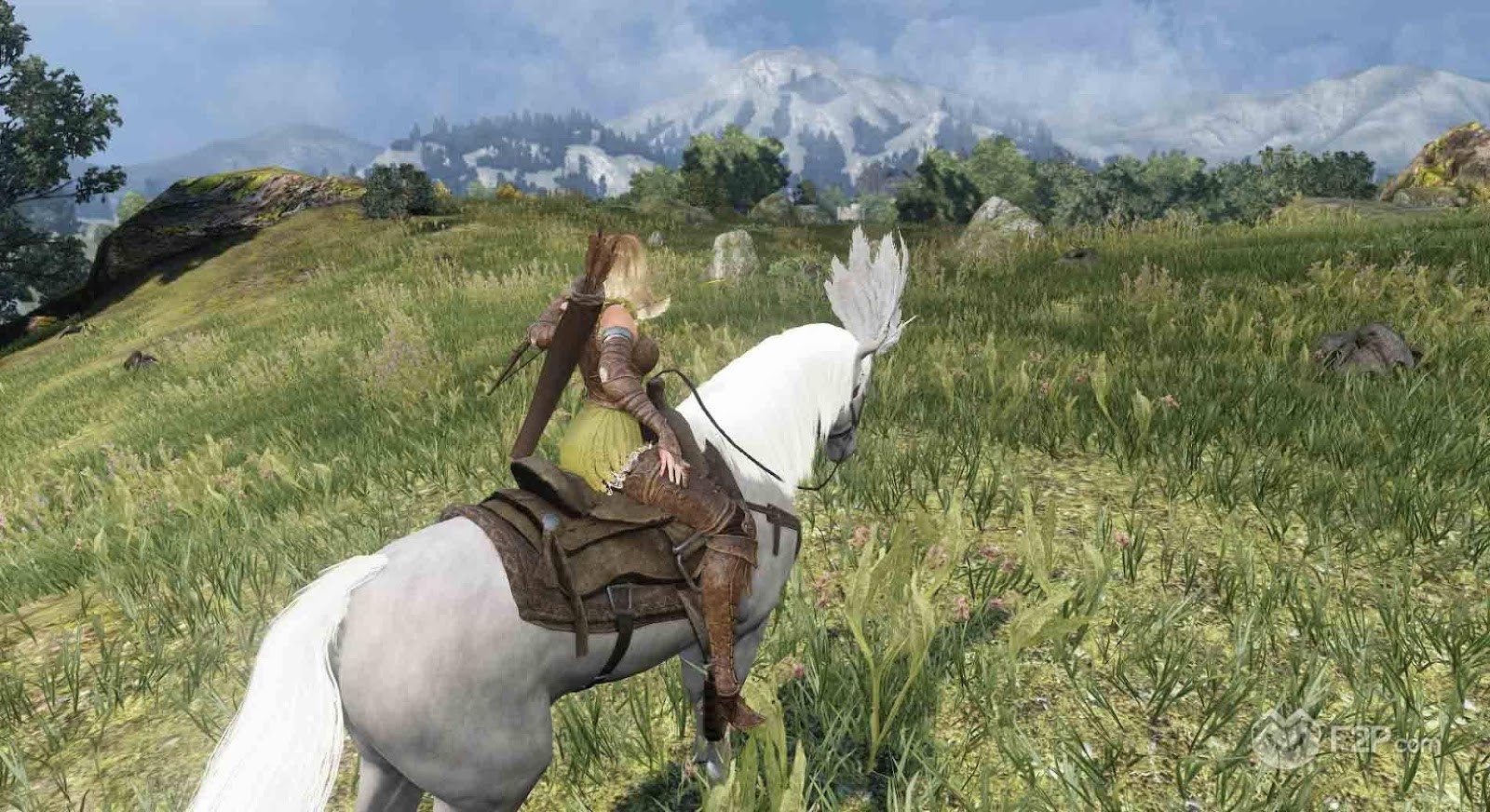 Tame your own trusty steed to help you across this beautiful map.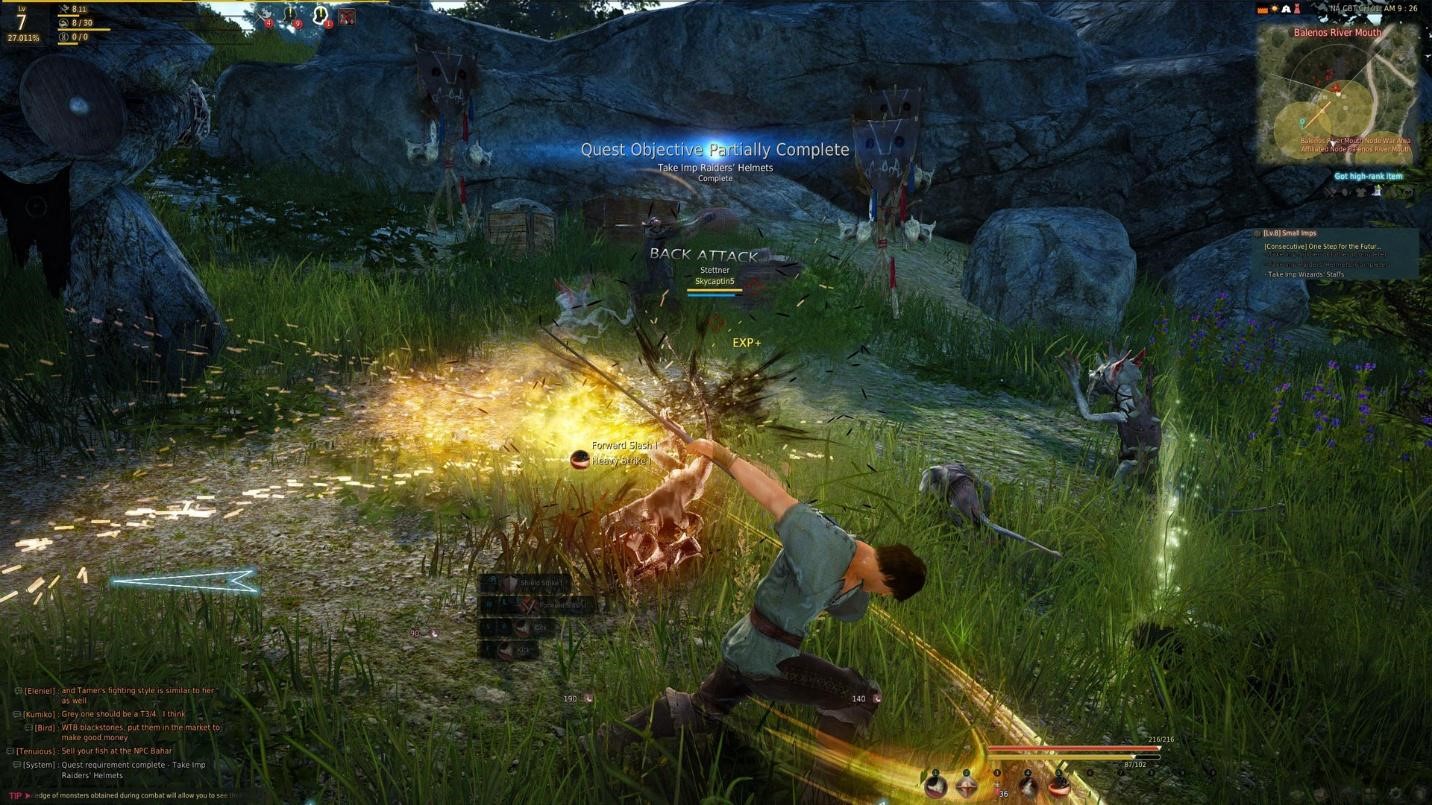 Slash through enemies on your explorations. 8. Dragon's Dogma
Dragon's Dogma Gameplay
Be reborn to embark on the quest to regain your heart. Choose your favorite of three classes: fighter, ranger, or mage. Players never feel alone as they are thrown into a rewarding pawn system of companions. Dragon's Dogma has players build their ideal companion and can then go and hire out other player's dream companions, also known as pawns. There are literally thousands of pawns to choose from! This 2012 game has a wonderful combination of features to include real-time combat, large-scale battles, and a wide-open map. Basically, this is a well-rounded game built for a wide variety of players.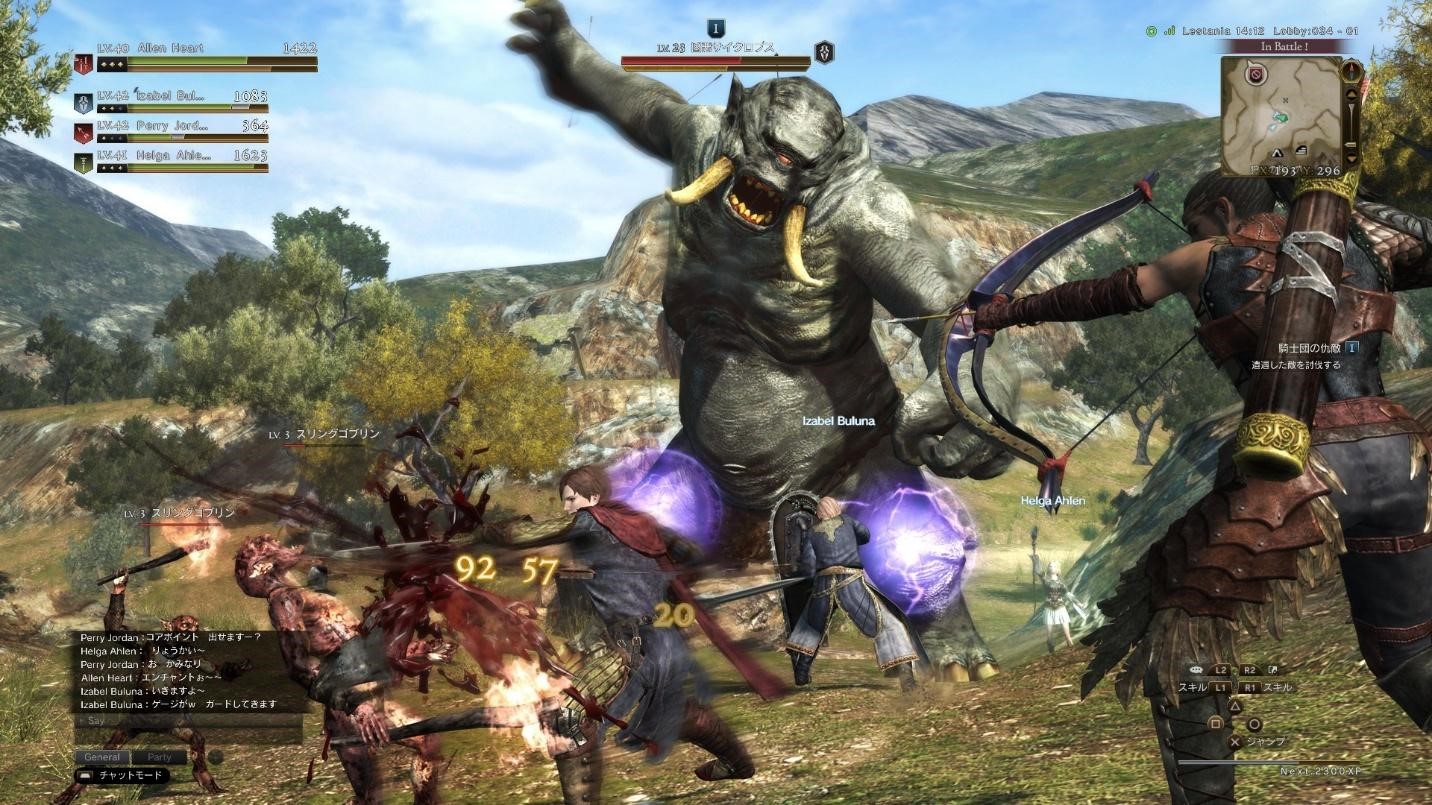 Fight with your dream team of pawns to defeat the toughest monsters.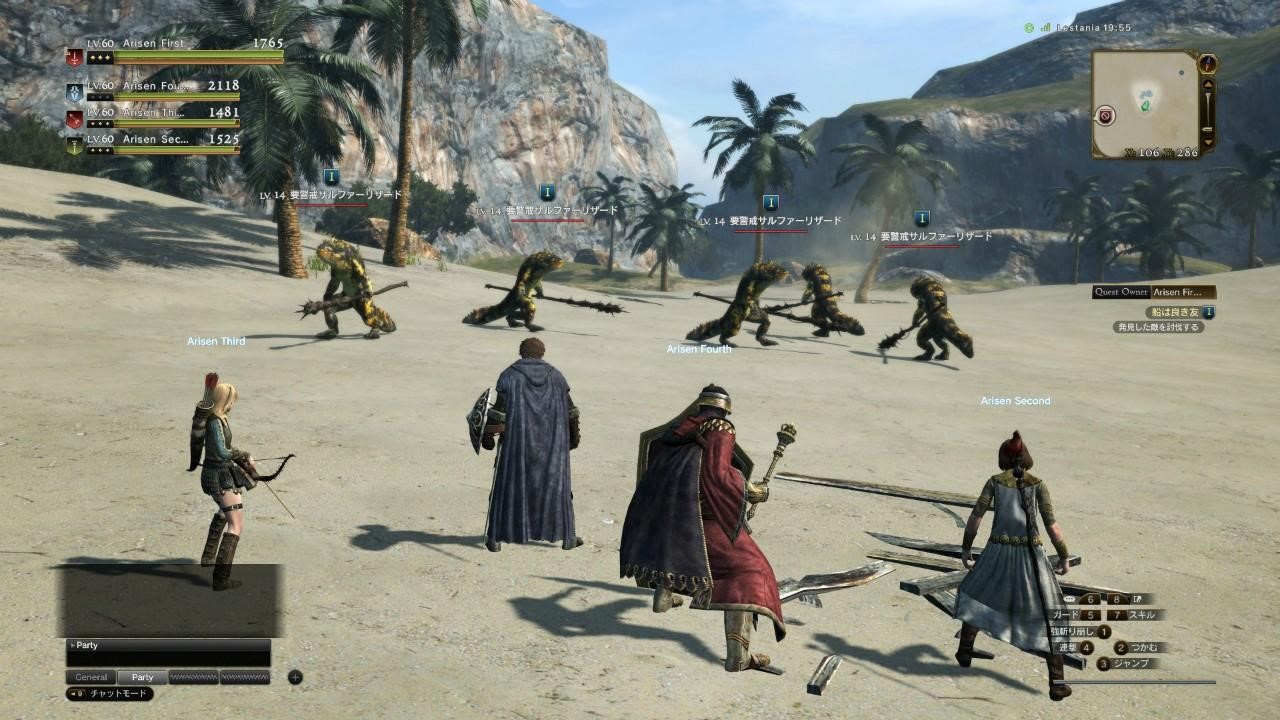 Explore the wild to build cohesive combat with you pawns.
7. The Witcher 3: Wild Hunt
The Witcher 3: Wild Hunt Gamplay
Released in 2015, The Witcher 3 captivated gamers almost instantly. New and experienced players alike succeed with a flexible combat style, leaving a trail blood and bones at their feet. Go a step further by surviving through four different evasive maneuvers. The authentic open-world landscape lets fans bring out their inner tracker to hunt monsters. There is no shortage of monster species to slay in the wild! An aspect sometimes overlooked is the quality of interactions in gameplay. Be brutally honest or say what people want to hear in a string of engaging conversations in this game. Don't be afraid to let your attitude flare a bit!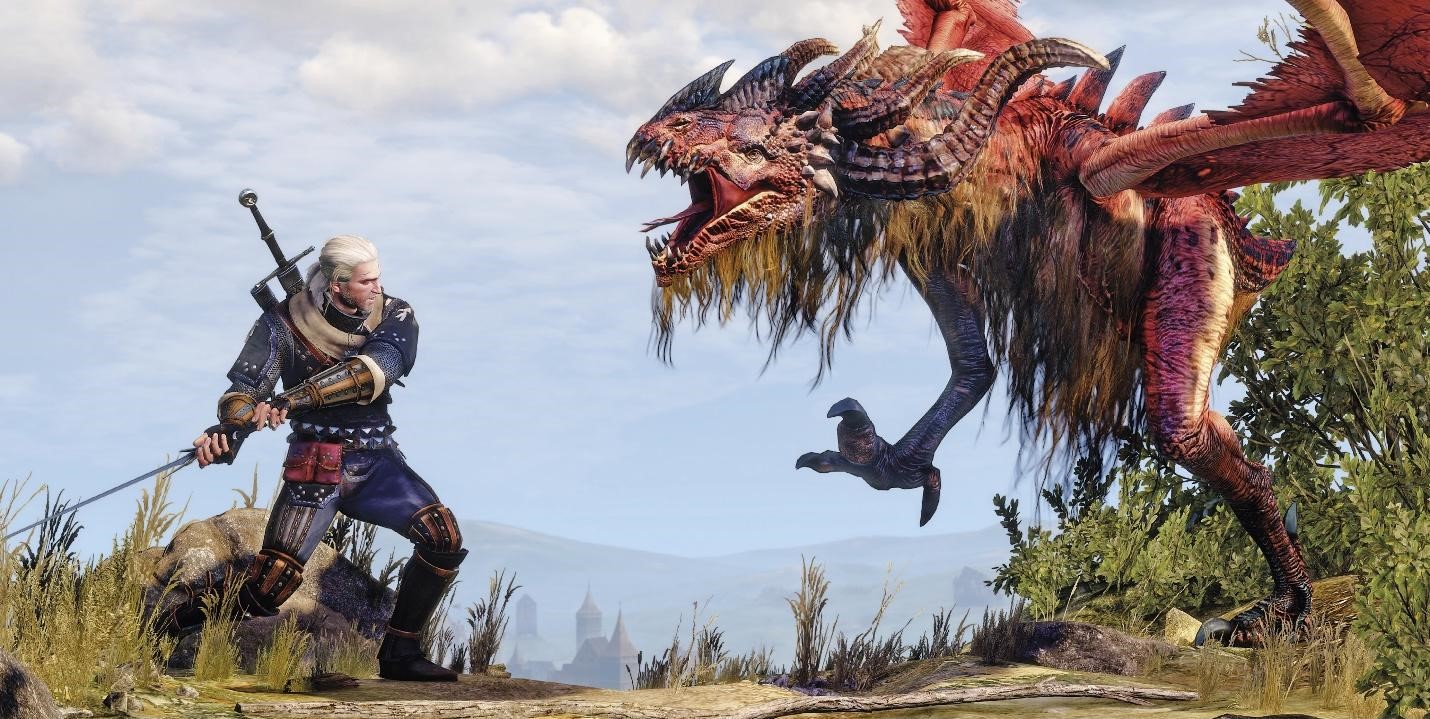 Track your way to glorious beast that you almost hate to slay.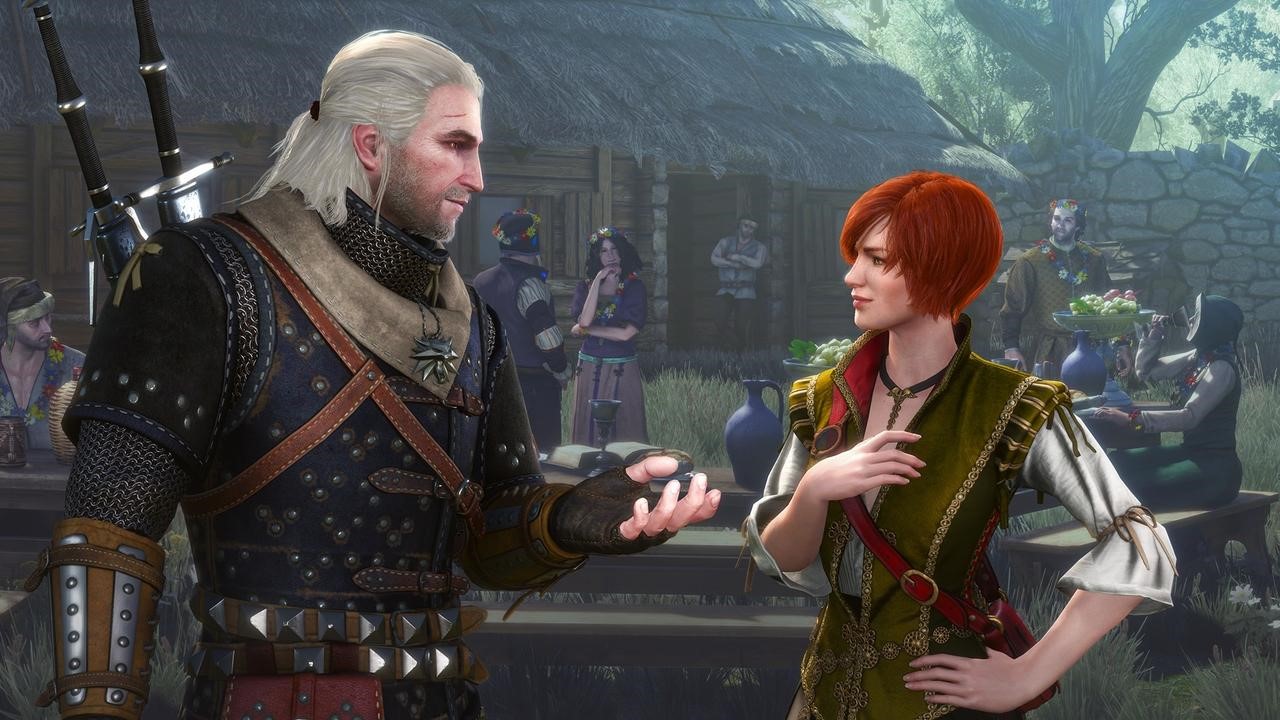 Charm your way into the hearts of those around you. 6. The Elder Scrolls Online
ESO Gameplay
Explore Tamriel like never before in this unbelievable Massive Multiplayer Online knockout. Players can choose their own paths by choosing from three differing back stories, offering a load of new experiences for each new character made. With the same combat style as previous Elder Scrolls games, ESO fulfills your lust for battle. Slay all those who dare oppose you as you increase your skills. Travel quickly on your most trusted mount and pick the most devilish of locks to find hidden valuables. Looting can prove very useful! Find your passion and try crafting anything from alchemy to blacksmithing. Science nerds and heavy hitters unite!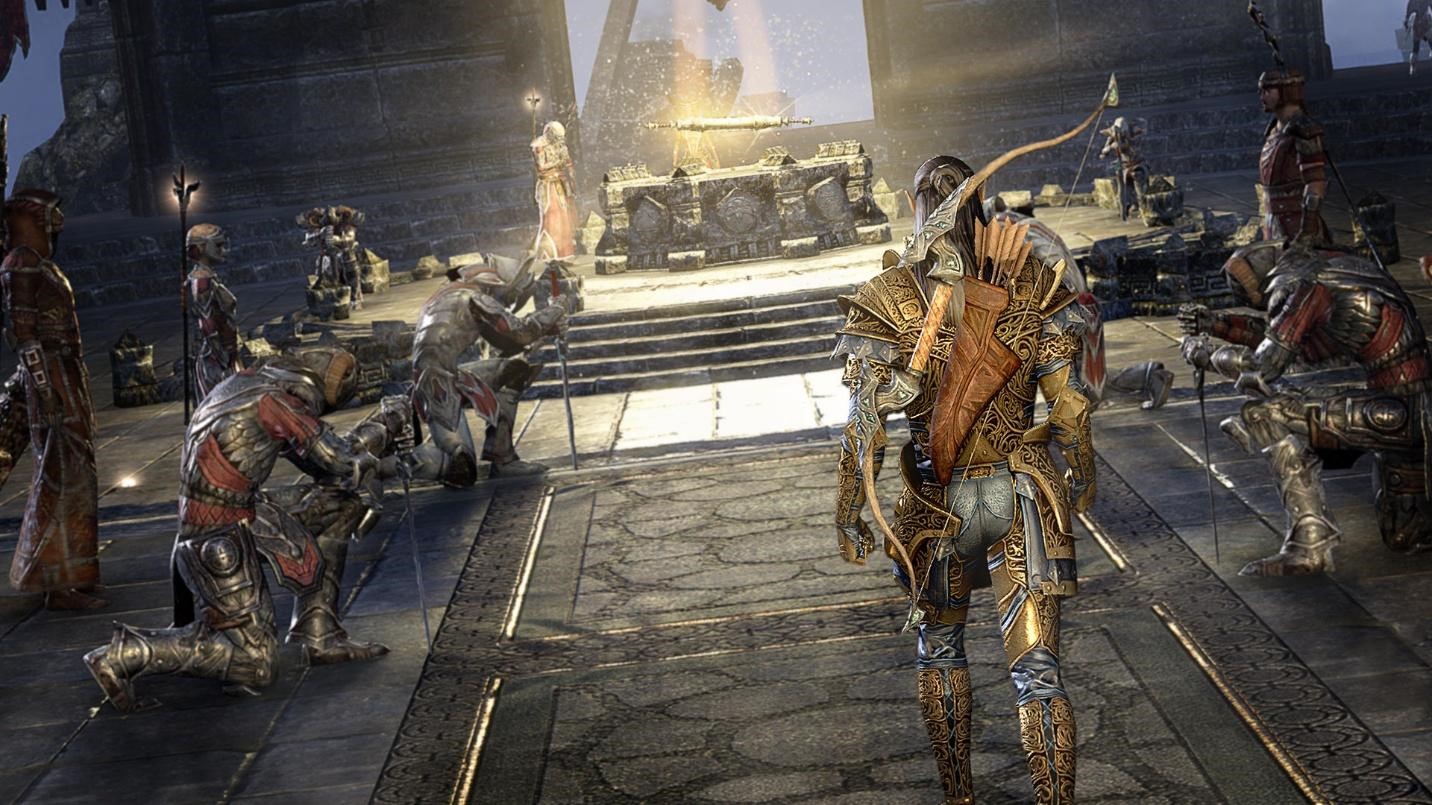 Gain fame and respect as a formidable, honorable foe.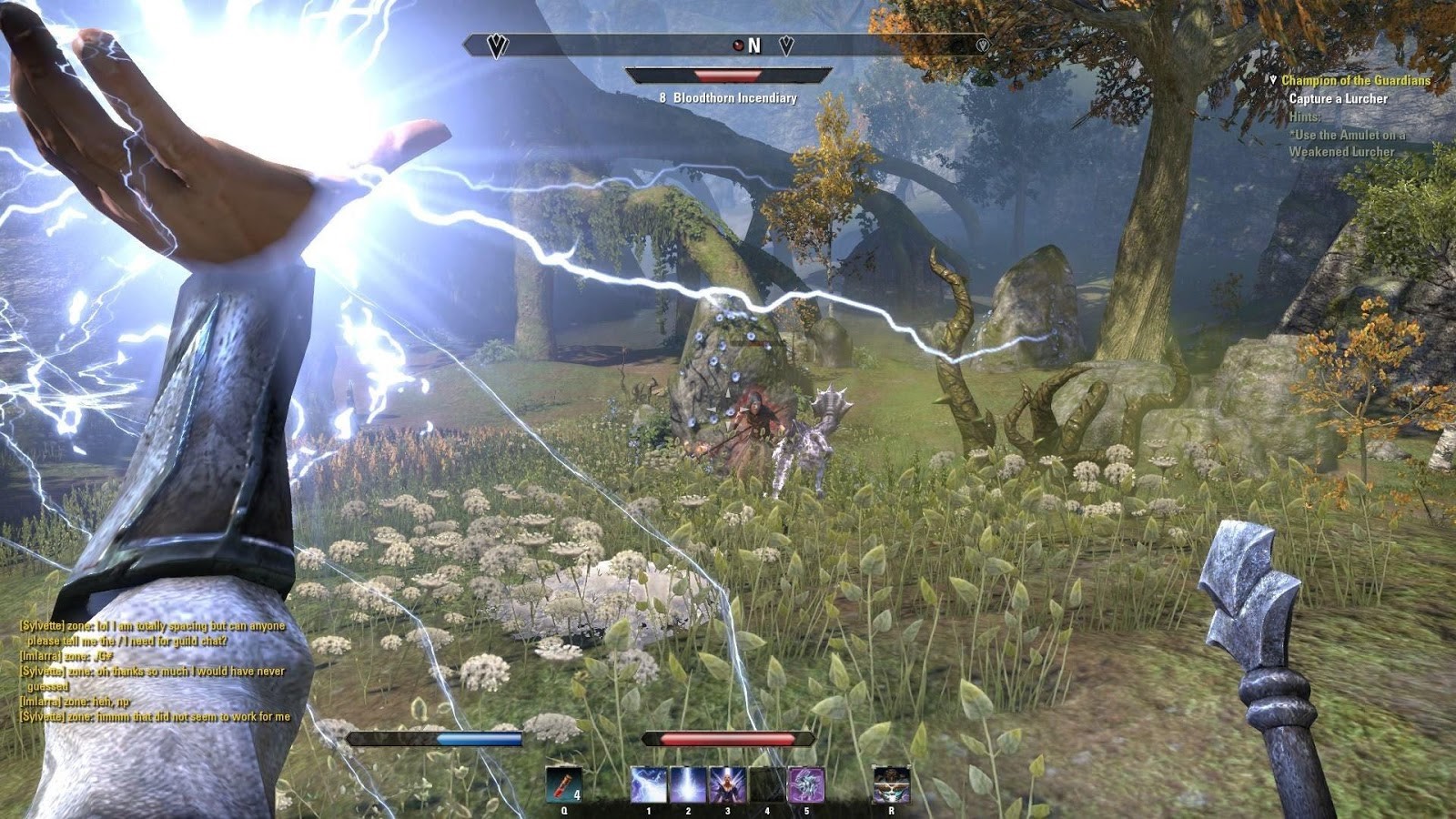 Wield the power to strike down enemies with ease.
5. The Lord of the Rings: War in the North
The Lord of the Rings: War in the North Gameplay
Feel at home— literally—as you find yourself in the northern regions of Middle Earth! This 2011 release adds a new perspective of the Lord of the Rings trilogy humans everywhere already know and love. In this game, you will work as a team of three; a human ranger, an elven mage, and a dwarf warrior. Each teammate has a specific skill set that allows for intriguing replayability. You'll learn to rely on your companions through the game's revival system. You can sleep soundly at night knowing you have a secret weapon— the Great Eagle Beleram—to achieve massive damage from great heights. He's your own personal eye in the sky!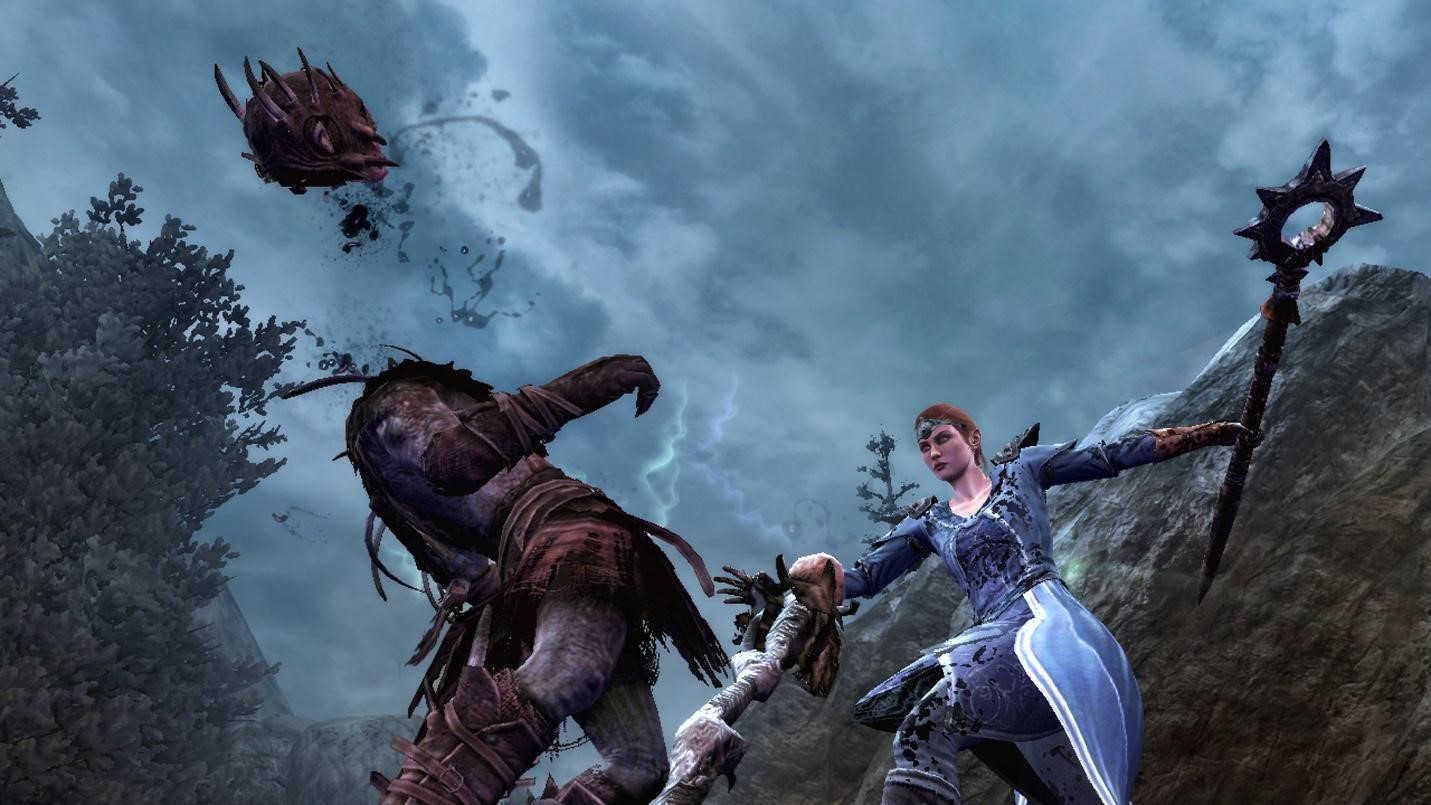 Severed heads? No big deal…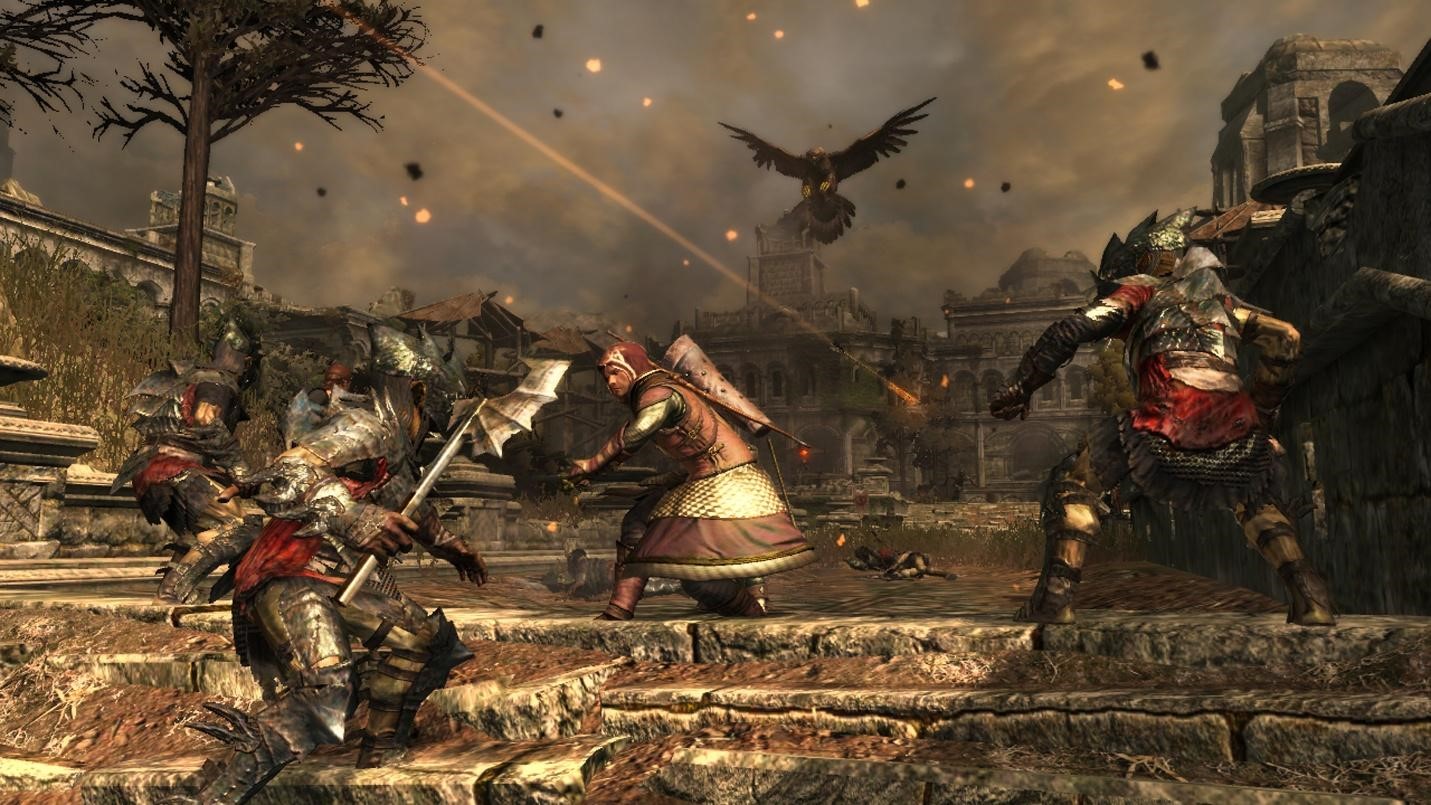 Shock foes with added support from the skies.
4. Conan Exiles
Conan Exiles Gameplay
The key to this stimulating game is survival as you play as Conan the Barbarian. A huge part of surviving includes multiple craft tiers that are unlocked by leveling up. Be strategic and master one craft or have a multitude of differing skills; this game allows you to play according to your own playing style. Conan Exiles adds a different side to crafting by allowing you to build up your dream fortress and home. Choose from single-player, co-op, and persistent online multiplayer to explore and discover treasures at every corner of the massive map. Huge map equals huge opportunities for crafting materials; an equation that encourages you to go off the beaten path!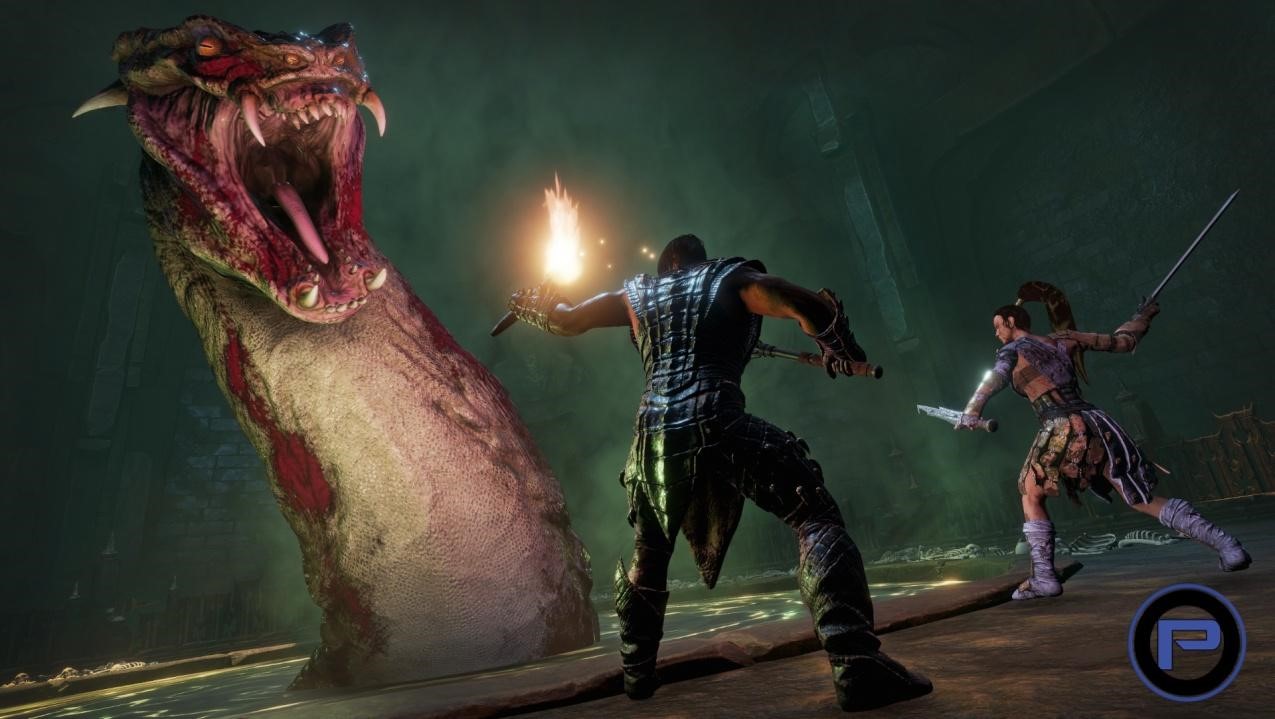 Take on wondrous beasts at all corners of the map.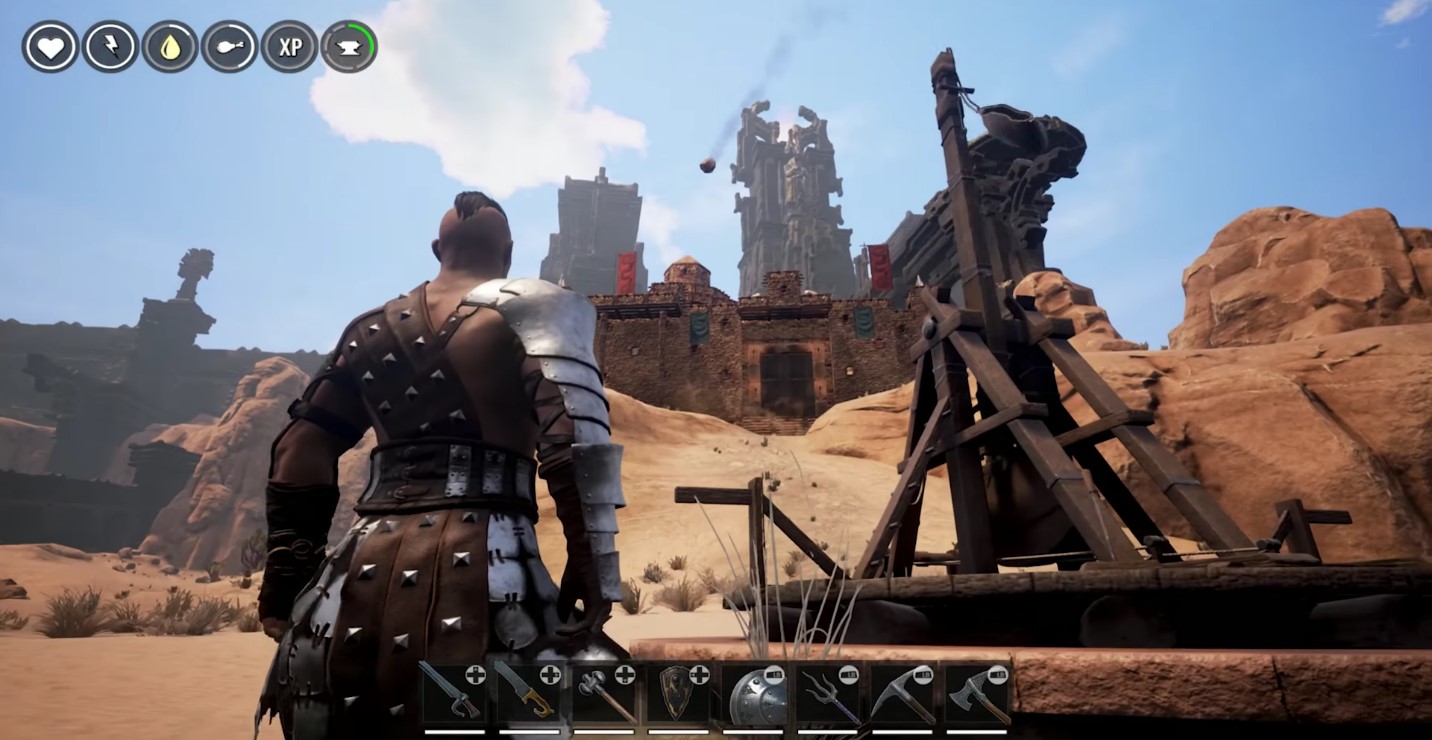 Explore parts unknown to find treasured valuables.
3. Monster Hunter: World
Monster Hunter: World Gameplay
Begin the hunt to discover the Elder Dragons, courtesy of this 2018 stunner. It combines both single and multiplayer components to provide the best of both worlds. There are an ample number of side quests to keep players busy and avoid rushing through the main campaign. That means ample hours of gameplay! The gameplay comes alive with amazing graphics. A good quality weapon is crucial and with 14 weapon classes— ranging from hammers to bows— gives plenty of options. With those weapons, fight extraordinary beast foes that prove worthy of battle and make winning more satisfying.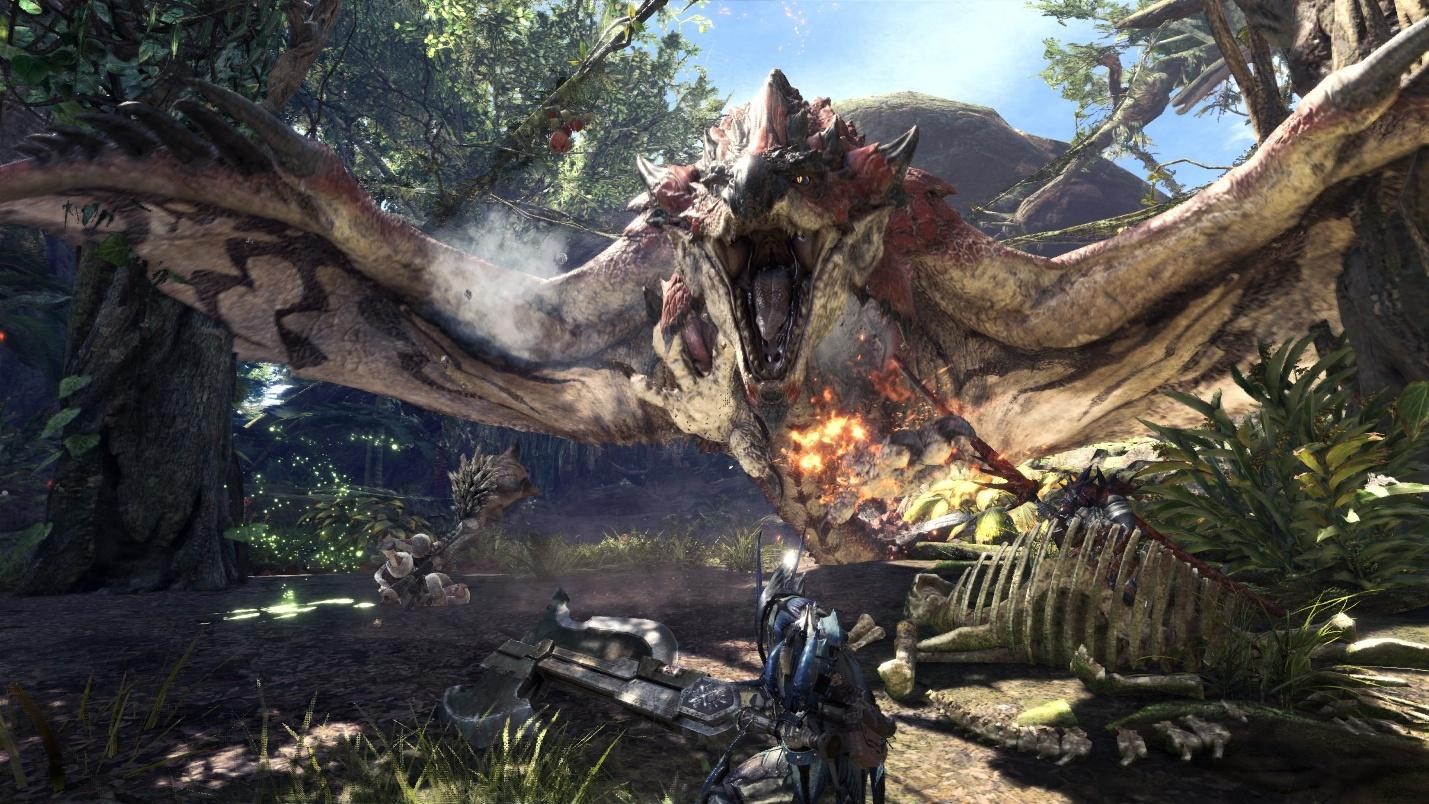 Magnificent beasts: Explore the wild to find foes, each more challenging than the last.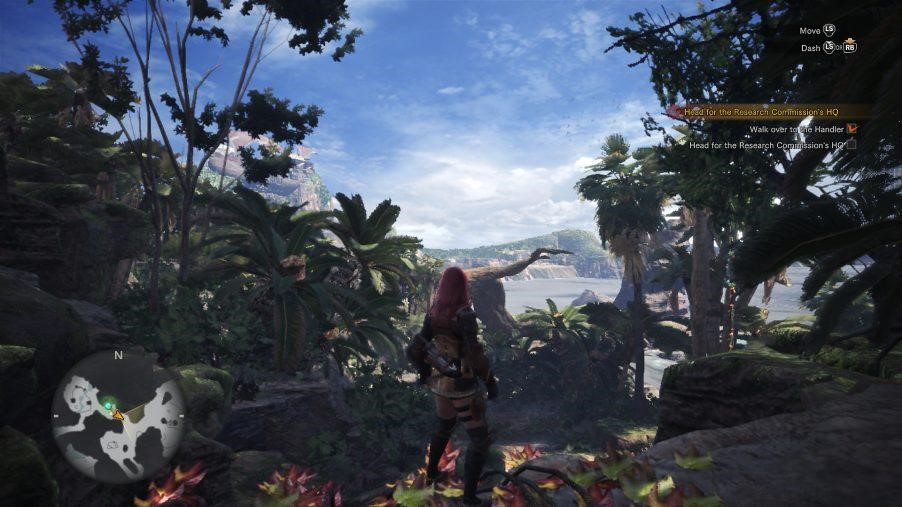 Move stealthily through the wild to sneak up on prey.
2. Ryse: Son of Rome
Ryse: Son of Rome Gameplay
Coming in second is this historical bombshell. This game may have been released in 2013, but it drops you into ancient Rome. Play your way through an easy to follow storyline (despite some unexpected turns) to keep interest in surging forward. Keep your mind on point and precise by fighting in time-focused combat while enjoying phenomenal graphics that truly bring the game to life. Revel in the gore left by the brutally ruthless and realistic aftermath of battle. Make it even more gruesome by unlocking dozens of executions!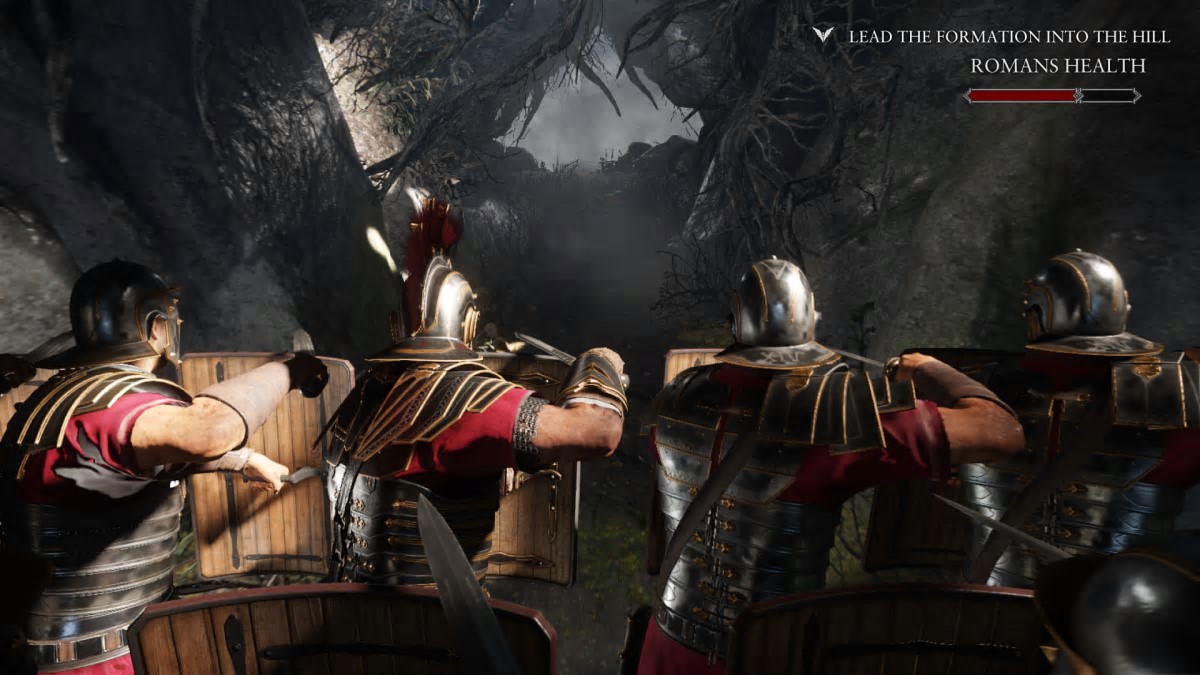 Lead troops into the abyss to achieve your goal.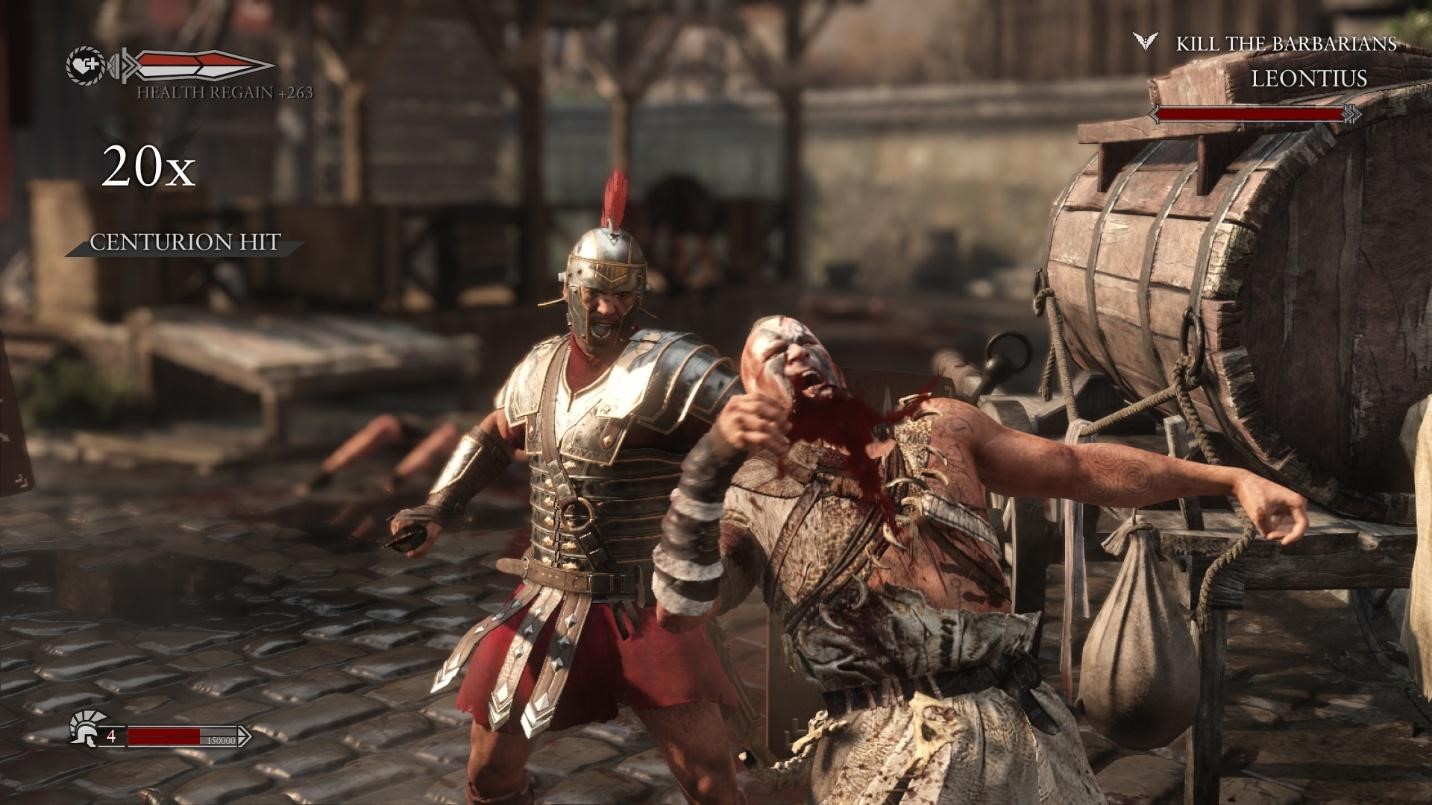 Slay your way through battles by reaching high streaks.
1. Assassin's Creed: Origins
Assassin's Creed: Origins Gameplay
Landing that coveted number one spot is that of a long beloved series. Live out your closet-hidden parkour dreams through this 2017 release. Explore hidden temples throughout ancient Egypt to find secret treasures and more enemies. The eerie atmosphere gives in to those who enjoy a little suspense in their games. There are materials all over that will aid you as you craft and upgrade all armor, weapons, and tools to ensure a winning fight. Gamers of all styles can develop their own personal combat style through a well-crafted skill tree. Get lost for hours on end adventuring across every inch of this large and detailed map!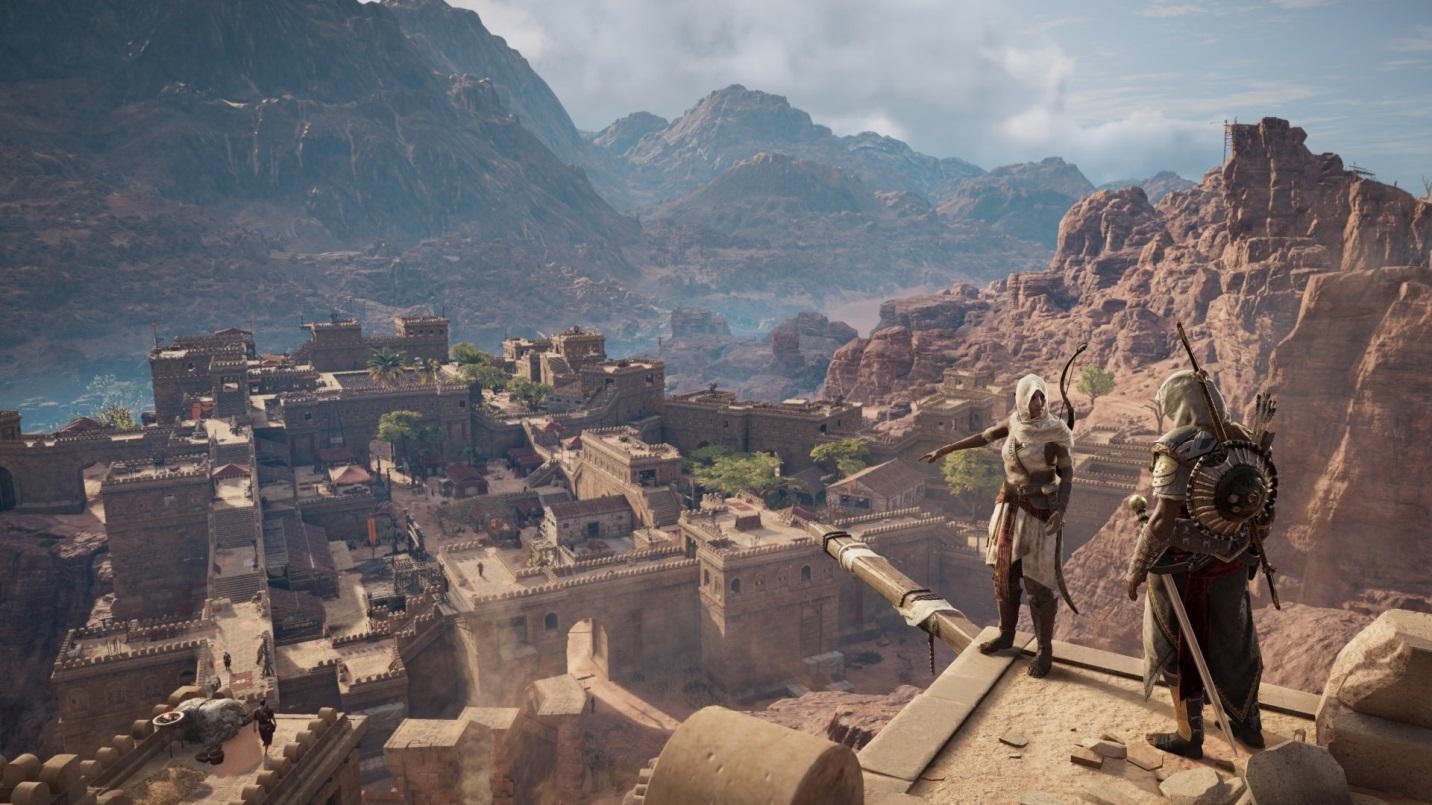 With ancient Egypt as your playground, nothing can stop you…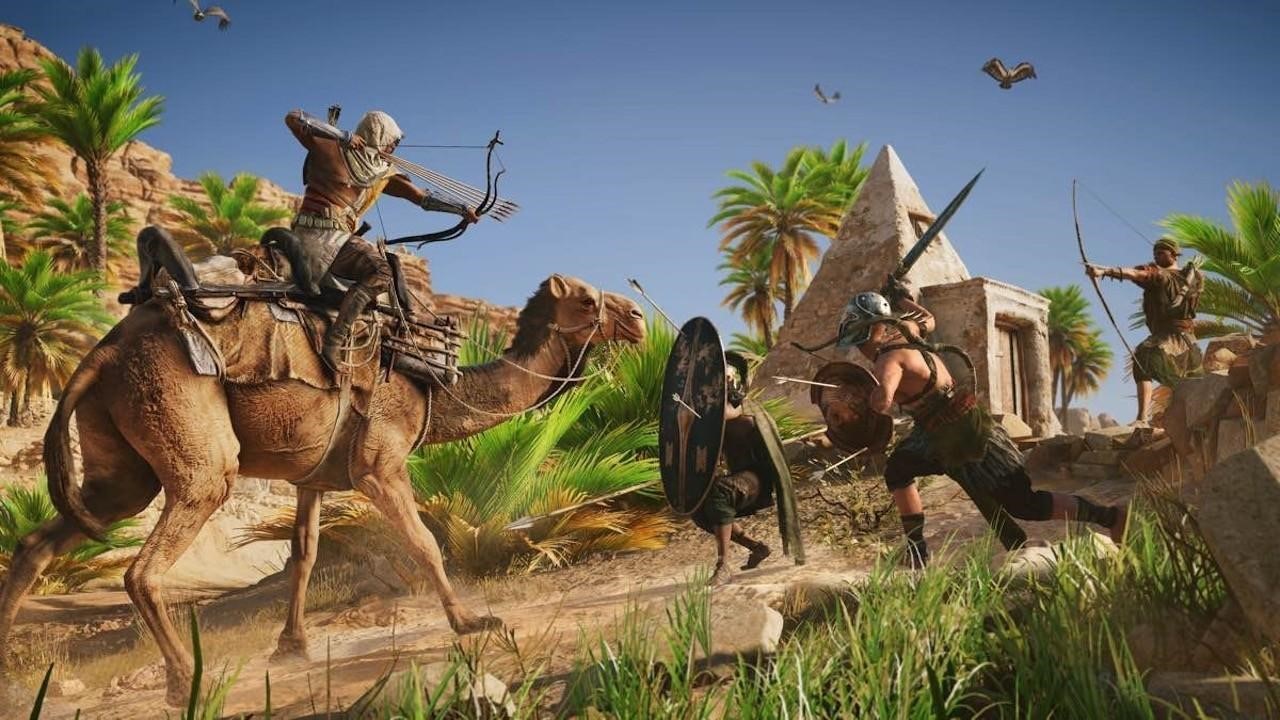 Get creative with your mounts in this sand-ridden environment.
You May Also Be Interested In:
Image Gallery