Is Black Ops 4 Good?
Updated: 07 Jun 2019 12:28 pm
Is Black Ops 4 Worth It?
For the last decade, Call of Duty has had the same approach when it came to their games: a single player campaign, online multiplayer, and typically some sort of third game mode (the Treyarch games featured zombies, while others had special ops missions).
Treyarch is taking a new approach this year by scrapping the single player campaign and adding in a brand-new battle royale mode.
Now that it's been on the market for quite a while, it is officially time to rate Black Ops 4.
Multiplayer
Multiplayer gameplay, a definite positive for Black Ops 4.
Treyarch has a rich history when it comes to listening to their community and fixing problems in their games. They have been known to balance weapons early into a game's life cycle, like the PDW in Black Ops 2. It appears Treyarch is one of the very few large gaming companies that truly listens to the gamers they make their games for. They've also increased health and added a healing system in multiplayer, which makes gameplay different from the past. In my opinion, these changes are for the best.
Positives
Plethora of weapons to use: from LMGs to SMGs to assault rifles
Maps are balanced–including classic old maps
Already two huge patches to fix broken aspects of the game
Addition of a healing system
Wide variety of specialists to use–including my favorite which uses a grapple gun (pictured below)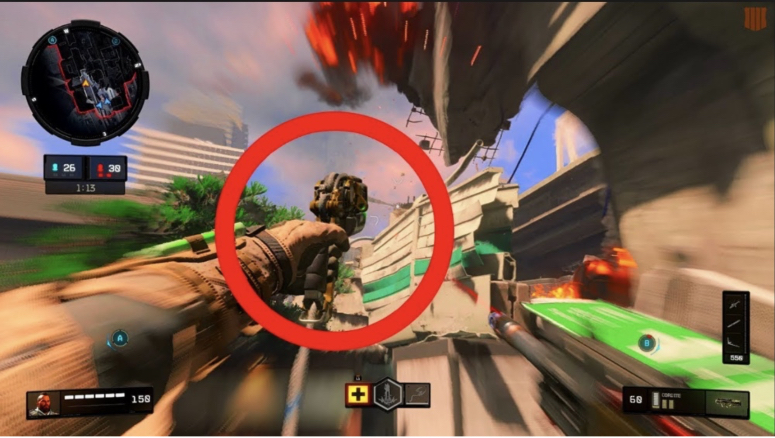 Grapple gun—the best way to travel.
Negatives
Certain specialists are overpowered
Spawn points are inconsistent
Weapon damage is unbalanced
Armor makes some gunfights unfair
Blackout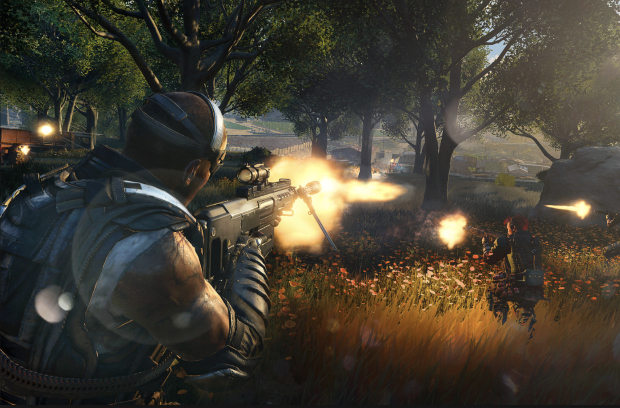 Call of Duty's first attempt at a battle royale mode: Bla
The newest feature to the classic Call of Duty series is the much anticipated battle royale mode: Blackout. Blackout is one of the most entertaining, and best parts of this new game. I especially love the incorporation of old multiplayer and zombie maps into the giant battle royale map.
Positives
Map layout is fantastic
Looting areas are everywhere
Addition of weapons attachments
New healing system
A large variety of balanced weapons
Negatives
Armor levels seem to be overpowered
Zombies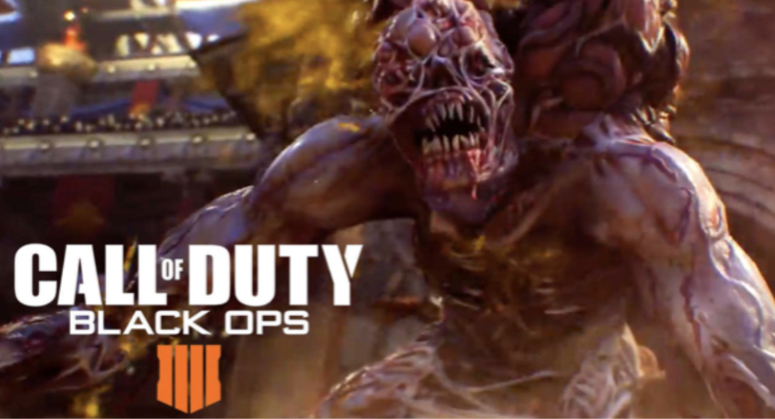 A delightful new friend to fight in Zombie mode. Or have nightmares about. Your choice.
A Call of Duty and Treyarch staple since Call of Duty: World at War, Zombies given players an escape from the stresses of multiplayer, and a great way to spend a few hours. At the beginning of most Call of Duty games there is only one zombie map available, this game introduces multiple, and all have different objectives and goals.
Positives
Multiple zombie maps
Ability to play solo or with AI teammates
Create-A-Class option
Multiple story modes
Private customization option
Negatives
Time consuming advancement
First Season Pass Map is an old, average zombie map
Graphics and Bugs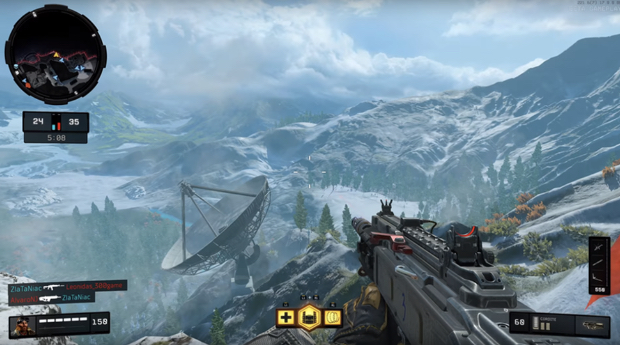 Black Ops 4 has excellent graphics.
With each installment, the graphics in Call of Duty get better and better. This sequel is no different. The mechanics of sliding and movement are as good as they have ever been. The old maps–such as Summit from Black Ops and Slums from Black Ops 2–look better than ever. Treyarch has already launched two massive update patches to balance weapons  in multiplayer and apply fixes to Blackout, among other things.
Final Thoughts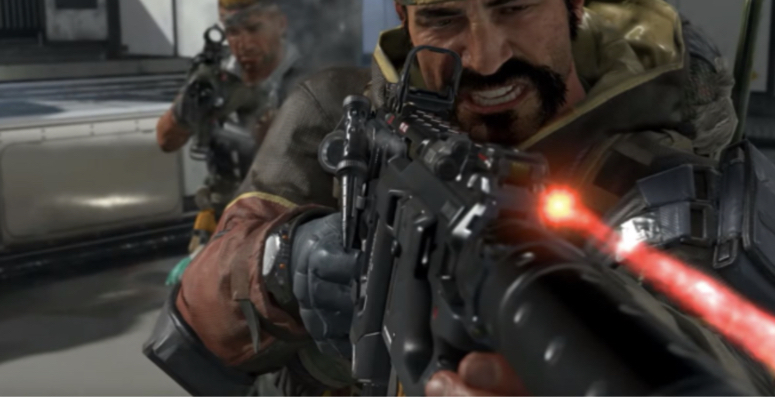 Call of Duty has a rich history and is one of the highest selling gaming franchises of all time. Black Ops 4, while it has some tweaks, is still a Call of Duty game. It has the same controls and similar gameplay. Treyarch took a huge step with changes to the franchise, the biggest step since jetpacks were added in Advanced Warfare. For the most part, feedback for this game has been positive. But, of course, any changes made to a game with a huge cult following will displease some of the masses. For me, this is the best addition to the Call of Duty franchise since Black Ops 2. Everything flows well, the controls are classic with some positive improvements, and the healing systems are great. Blackout and Zombies are excellent additions, and I would pay full price for this game again.
You may also be interested in:
Image Gallery