[Top 5] Terraria Best Dye (And How To Get Them)
Updated: 21 Jul 2022 3:31 am
Showcasing your true colors!
Dyes are the best way to show your individuality in Terraria. While there are a lot of different items to wear in the game, there are only a handful of best-in-slot items to choose from. That's where vanity items come into play. Take your individuality to the next level by adding dyes to your loadout and make your character as unique as possible. Find out which dyes are the best with our Top 5 Terraria best dyes and where to get them.
5. Reflective Silver Dye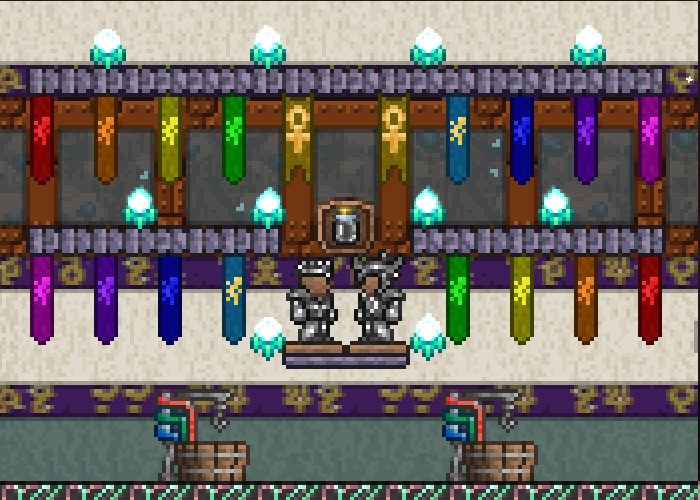 Simple yet fabulous
The Dye Trader offers a whole lot of dyes through the exchange of Strange Plants. One of the more valuable dyes you can get is from the Reflective dye series called the Reflective Silver Dye. Although it's silver, it mostly resembles a greyish-black hue and can match almost any ensemble. It shows a slight reflection any time your character moves.
Item details:
Gives a "shiny" silver effect to your equipment
What makes it great:
Fits very well with multiple fashion and accessories.
How to get it:
4. Compound Dyes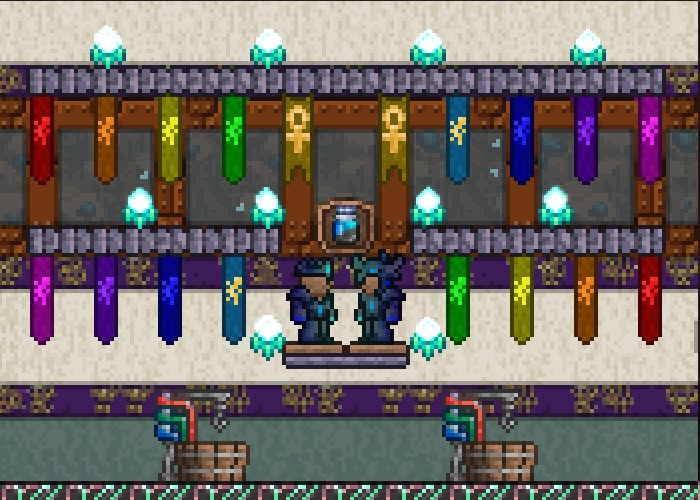 Add this to that and you get a good color
Although you can get many unique dyes from trading Strange Plants, you can also craft and combine different dyes together. The two base dies that you can use for compound dyes are the Black Dye and Silver Dye which you can get with Black Ink and trading from the Dye Trader respectfully.
Item details:
Allows you to create colored gilded equipment colors
What makes it great:
Combining with Black Dye makes a black base with a colored lining
Combining with Silver Dye makes a colored base with a silver lining
How to get it:
3. Prismatic Dye
Shine like a magnificent prism
While most dyes come from crafting or Dye Trader quests, the Prismatic Dye comes directly from the Empress of Light. It allows you to coat your equipment with a moving gradient of colors similar to the Empress' color scheme. The unique color from this dye is for those who prefer flamboyant equipment.
Item details:
Gives you a similar color scheme to the Empress of Light
What makes it great:
It's the only dye that can drop from enemies 
How to get it:
2. Strange Dye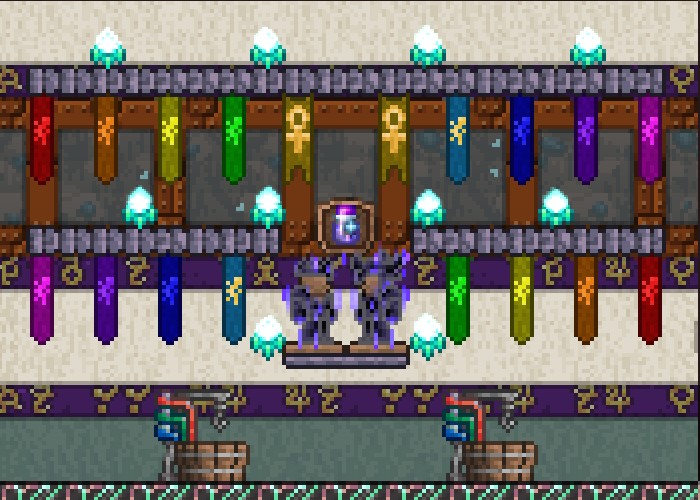 When you thought it couldn't get any stranger
We're putting this in another category although it's basically the same category as Reflective Dyes. Strange Dyes are rewarded from Strange Plant quests, hence the name. While the basic ones look simple, the Hardmode dyes offer a unique look. They can give you the look like you're on fire or make you look like a camera negative among other effects.
Item details:
Gives various unique effects not limited to base colors.
What makes it great:
Most Strange Dyes are animated and look cool
How to get it:
1. Gradient Dyes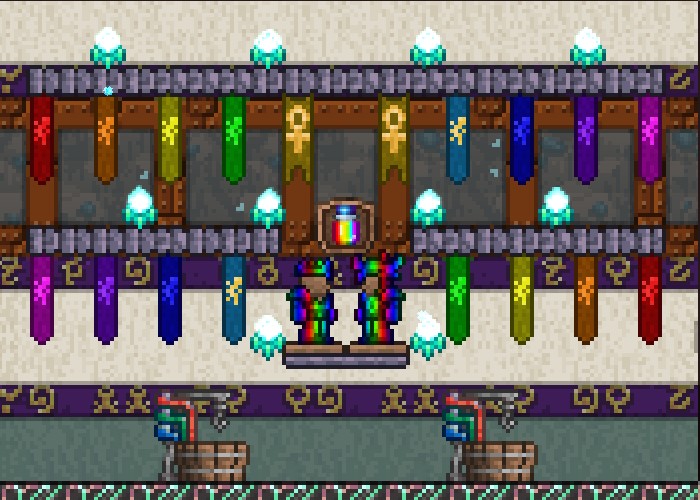 Taste the rainbow!
Sometimes, simplicity is best. Fancy dyes are good and all, but the base combined colors have their own charm. You can get very colorful designs with gradient dyes that unique dyes simply can't provide. In any case, you can still make Compound Dyes with them if you want to add some variety.
Item details:
The Gradient Dye series contains the classy Flame Dyes
What makes it great:
Simple to make and flashy at the same time
How to get it:
You may also be interested in: