Path of Exile: 10 Important Things to Know: Page 3 of 10
Updated: 08 Jun 2015 3:19 am
There's things an exile needs to know
3. Be nice to your gems!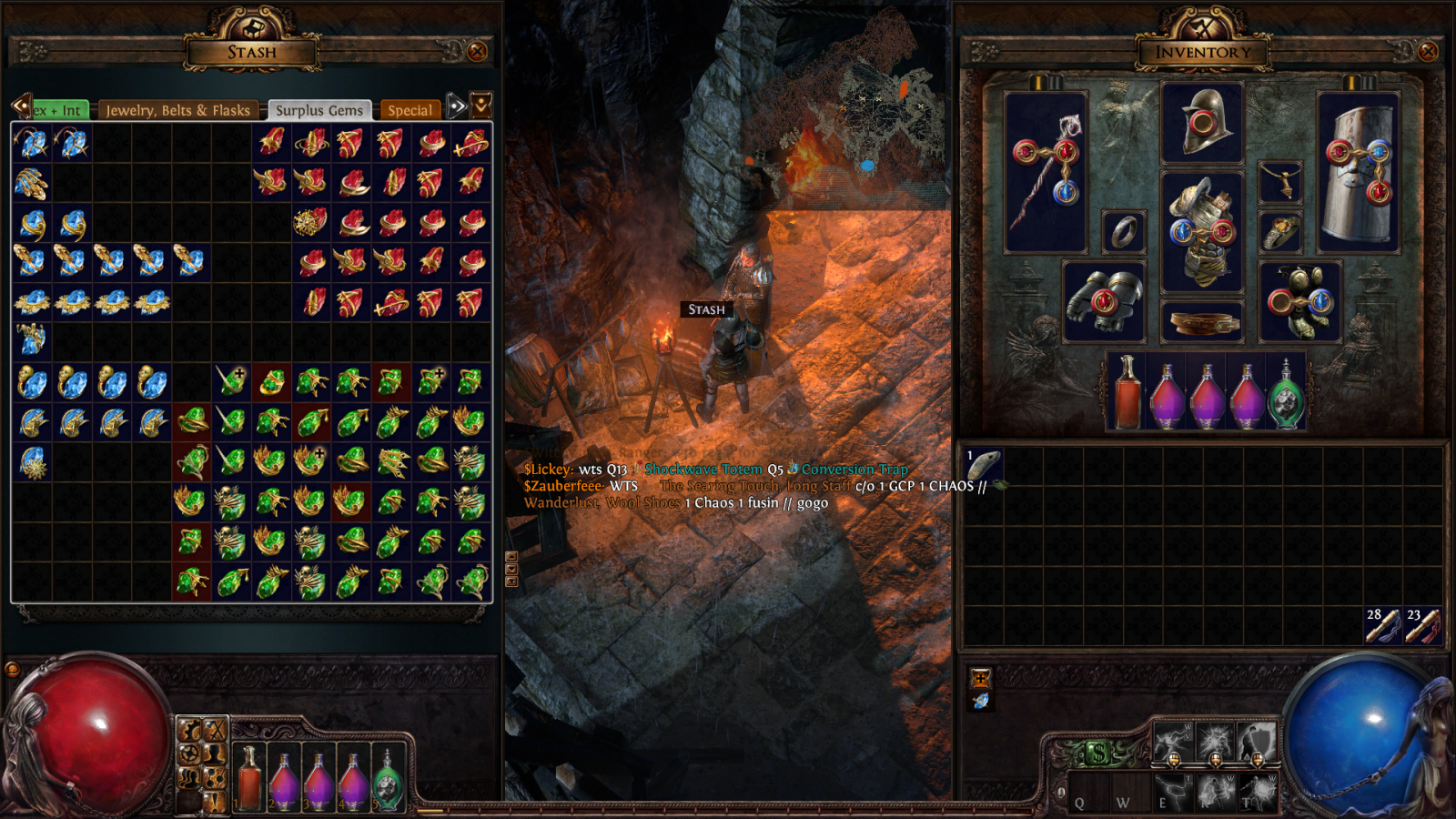 Care for them, feed them and let them grow. I'm serious here. Why? Well, they only make up the entirety of your character's combat abilities. Simply put, they are part two of your build. Also, they're subject to RNG, i.e. random drops. Fun no?
The gems go into gear sockets and you can give them to any character to put it in their equipment. So, any character can use any of the combat skills at the same level as any other character. Cool! The important thing to note is: it's a good idea to equip any gems you can and level them up on the go for any possible future builds you may want to consider, even if your current character will not be using them in the long run.