Top 10 Amazing Games Like World of Warcraft in 2017
Updated: 15 May 2017 4:08 pm
The 10 Best Games Like World of Warcraft
The Top 10 Games Like World of Warcraft
World of Warcraft is arguably one of the most popular MMORPG's of the last decade. Heck, they even made a movie out of it. But what if Orc's aren't your thing? What if you wanted to play something similar, but that was free? What if you just want to take a break for a little while and explore a new world and go on a new adventure?
Here are the 10 best games like World of Warcraft you should consider:
10. The Elder Scrolls Online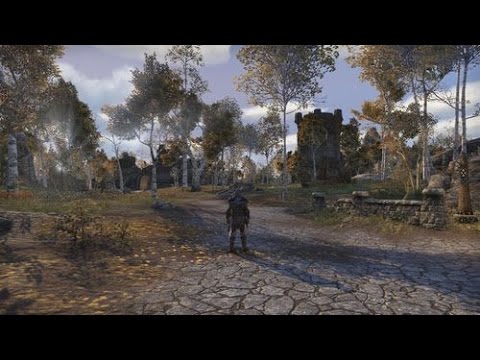 Elder Scrolls Online Gameplay
The Elder Scrolls Online is developed by ZeniMax and published by Bethesda. 
Since it is based in the same world as other Bethesda games in The Elder Scroll series, it may feel familiar to those who have played the series before. Your character has lost their soul due to being sacrificed to the Molag, and your quest is to get it back. There are three factions for you to choose from comprised of different races - the Daggerfall Covenant, the Ebonheart Pact, and the Aldmeri Dominion.
Most of the gameplay consists of exploring the open-world environment to your heart's content. There is a mixture of quests and random events. Although there is no single-player option, there is content provided so that players who prefer to play solo don't feel left out.
Although it's free-to-play, there is an ESO Plus membership that offers exclusive in-game bonuses, as well as access to all the released DLC.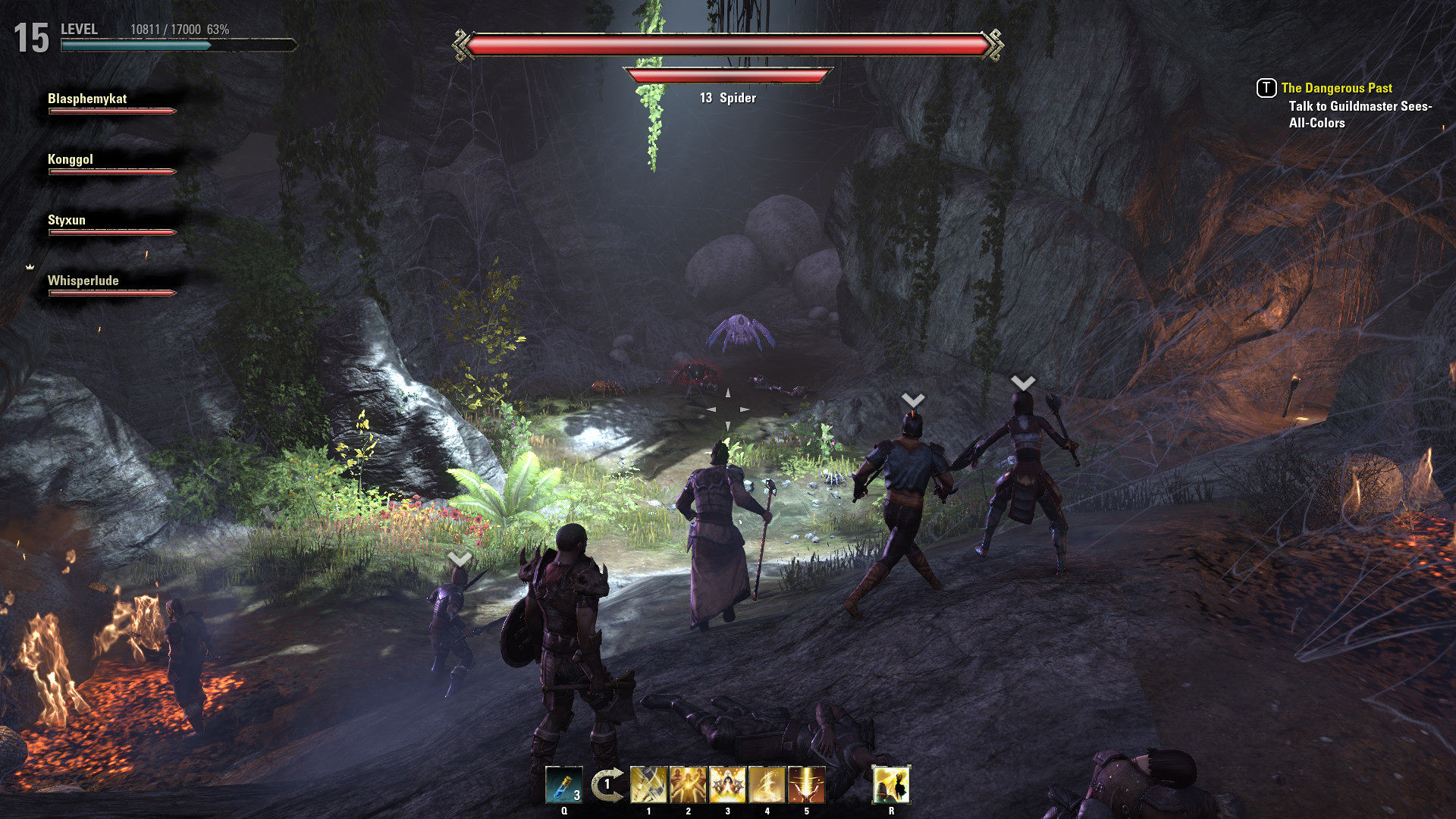 A motley group of friends are about to go up against some spiders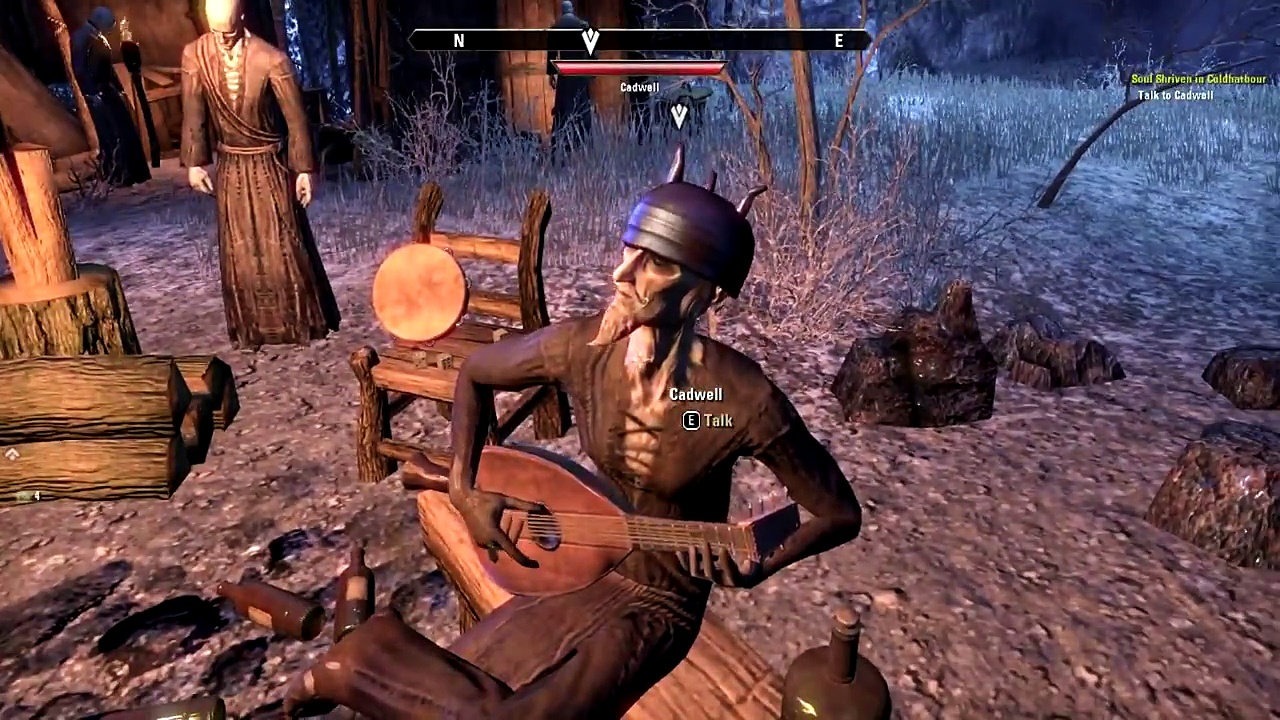 Cadwell plays you a song on his lute - how nice of him
Image Gallery