Tripwire Interactive develops first real VR game with Killing Floor: Incursion
Updated: 13 Jul 2017 11:03 am
Battle hordes of mutant zombies
Killing Floor: Incursion isn't quite like other virtual reality shooters. You'll be exploring new environments full with mutant zombies wherever you go. The game also incorporates puzzles, which is something that many survival shooters, or shooters in general don't offer.
During E3 2016, John Gibson of Tripwire joined the stage with Oculus' Anna Sweet to announce the monster shooting game that was coming to VR, more specifically the Oculus Touch. The game is considered as a "horde shooter" by Tripwire rather than a wave shooter. This means that large amounts of monsters will attack you at a time, rather than a few at a time. You can move around while finding ammo and taking care of your health, all while shooting those darn monsters.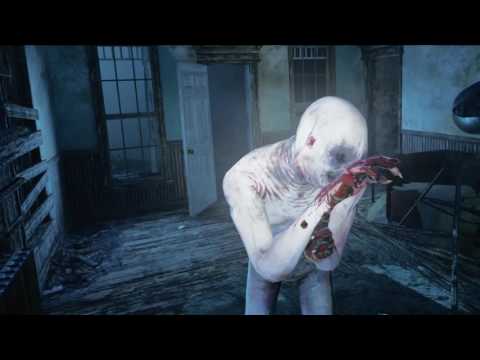 Killing Floor: Incursion Announcement Trailer
What Killing Floor: Incursion is about
Killing Floor: Incursion follows players who are soldiers in the elite Horzine Security Force. They join alongside teammates to fight off large amounts of mutants with various weapons including guns and knives. Players are allowed to explore the environment freely as they look for ammo and search for places which will grant the most ease at beating the mutants. Battling hordes of mutants in different settings make each battle feel fresh and exciting.
The mechanics of the game
Navigation has been something that's been a problem for quite some time for VR. Nausea caused from first person view as well as little movement made navigating a problem for VR. To combat this, teleportation systems were created. These were usable through gamepad or controllers. All you had to do was to look at a spot, press the button, and you were instantly there.
Killing Floor: Incursion does not include a VR treadmill. A VR treadmill is a machine which uses sensors to detect movement. These allow for wider space to move and better navigation, but as Incursion does not include this, it instead offers a point-and-move system. Monsters in Incursion will often sneak up behind you. So to work this in, Tripwire created a mechanic in which you can look back, but for your body to look a certain way, you have to do a jab with the controller. You can move either way by doing this.
A nice take at VR
Puzzle solving, using different weapons, and using them to take out these strange monsters is part of what makes Killing Floor: Incursion fun. The game offers a great experience for those looking to get into this shooting-horror VR game full with surprises and cool mechanics. Incursion is a game that fans should be urged to go and play, as they jump into VR to destroy some monsters.