What To Expect When God of War Comes to Steam in January 2022
Updated: 17 Dec 2021 4:35 pm
Kratos, the god of war.
God of War is set to release on Steam on 14 January 2022.
God of War, originally developed exclusively for Playstation, will become available for PC on Steam on 14 January 2022. It follows the man Kratos, as he fights for survival among the Norse gods and monsters while teaching his son Atreus to do the same.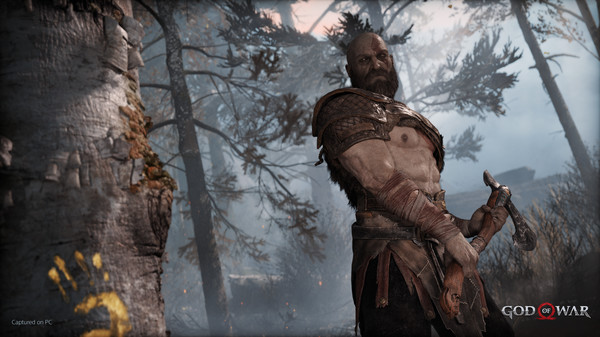 Kratos. Image by God of War.
After cremating his wife Faye, Kratos and Atreus embark on a journey to fulfill Faye's final wish, which was to have her ashes scattered upon the highest peak. In Alfheim Kratos discovers that the highest peak in the nine realms is in Jötunheim.
Players play as Kratos, and while searching for a way to open the portal to Jötunheim, they must beat off an attack by Magni and Modi, sent by Baldur. Magni dies and Modi escapes. Atreus believes himself to be human and falls ill due to his belief contradicting his true nature, which is that of a god.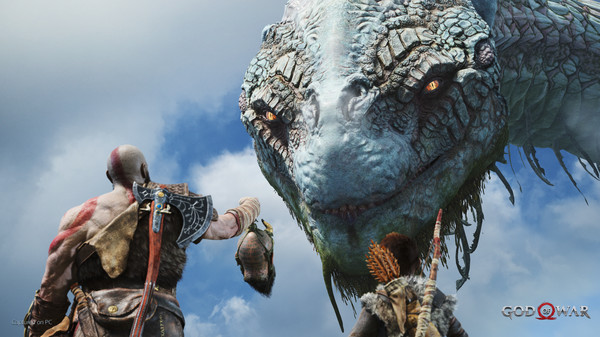 Kratos offers a decapitated head to a giant dragon. Image by God of War.
Freya helps to heal him but tells Kratos to inform him of his true nature. Atreus then murders Modi against Kratos' will, but later apologizes and retakes his father's side. The story continues following Kratos and Atreus's battles as they fight to get to Jötunheim and eventually fulfill Faye's dying wish.
The game, developed by Santa Monica Studio, is played in third-person, with an over-the-shoulder camera during many fights, bringing the player in close and personal to the action.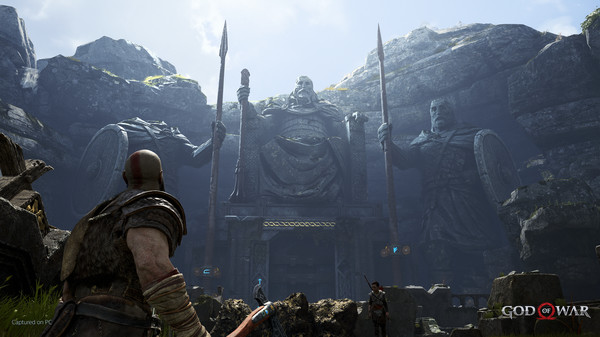 Statues of the gods. Image by God of War.
According to the official description on Steam, the game follows the same story, but "A new main weapon and new abilities retain the defining spirit of the God of War series while presenting a vision of conflict that forges new ground in the genre."
The game can go up to 4k resolution and has ultra-wide monitor support. Full details and system requirements are available in the Steam game description.