15 Most Expensive Magic Cards (2019 Edition): Page 2 of 15
Updated: 14 Feb 2019 1:47 am
The legendary, mortgage-paying power nine.
14. Timetwister (Alpha)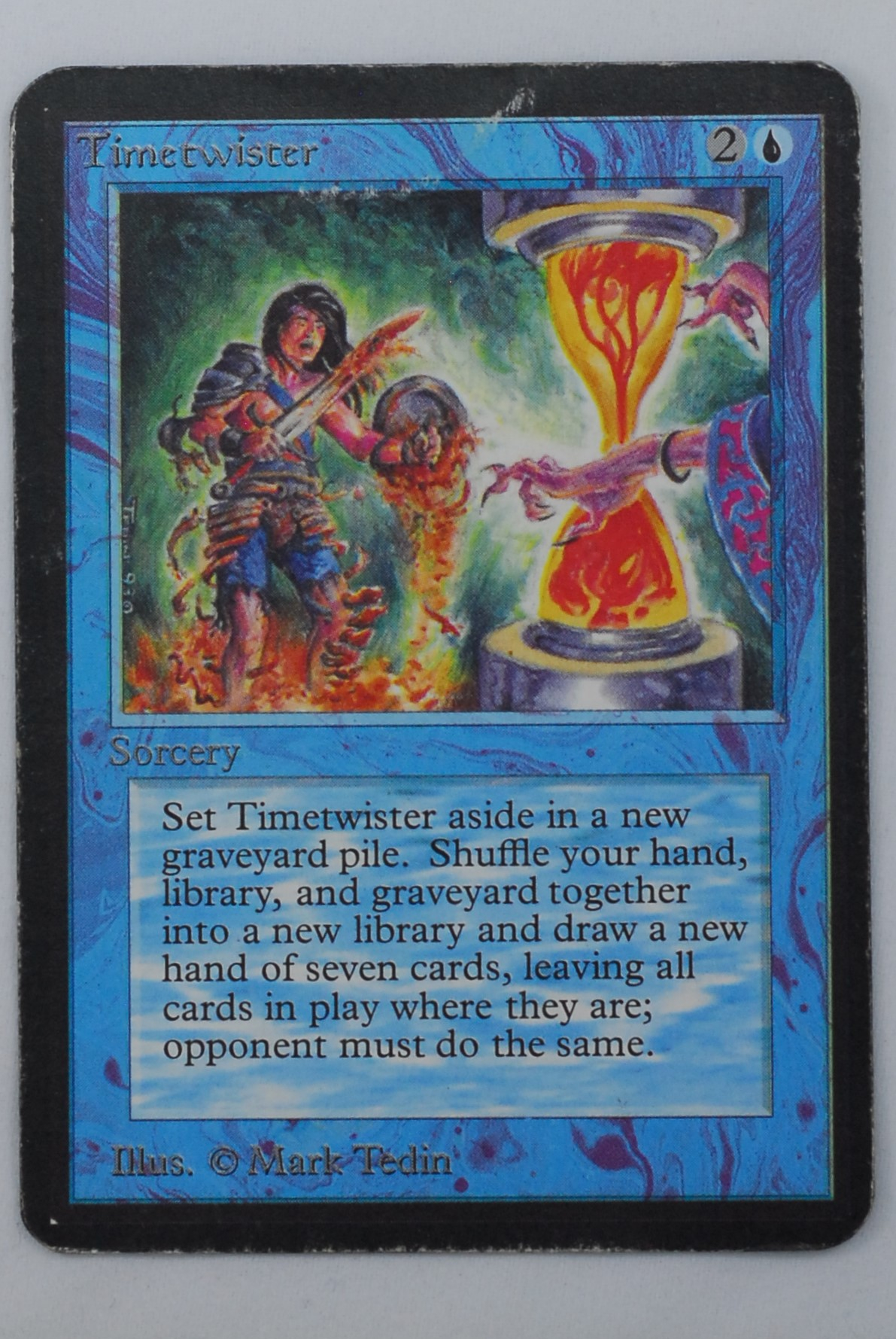 This card is a staple in Vintage decks where it is used to replay a graveyard full of cheap spells.
Timetwister may very well be the wonkiest card in magic. For three mana you can have a soft-reset of the game. Like most of the cards on this list, Timetwister is banned in the Legacy format and restricted in Vintage. Legacy is the format with the largest card pool and the most fairness. Vintage is the format or everything Wizards will let you play with.
Timetwister too easily enables players to empty their hands using "fast-mana" affects. With cards like Black Lotus, you can Timetwister until you win. This kind of degenerate strategy isn't suitable for repeat play, hence the banning and restriction. If you want to grab a copy and play in Vintage, it would cost you $2,575 for an Alpha printing in near mint condition.
Image Gallery