[Top 10] Best Batman Games To Play Today
Updated: 08 Aug 2020 11:53 am
He's not wearing hockey pads.
10. Batman: Rise of Sin Tzu (Xbox / PlayStation 2 / GameCube)
Batman: Rise of Sin Tzu Gameplay
Punch, kick, slam, "uunh" (in Kevin Conroy's voice). Based on the Animated Series, Rise of Sin Tzu allows you to take over as Batman, Robin, Nightwing, or Batgirl as you fight endless groups of enemies. Team up with a friend or go solo in this classic beat 'em up game.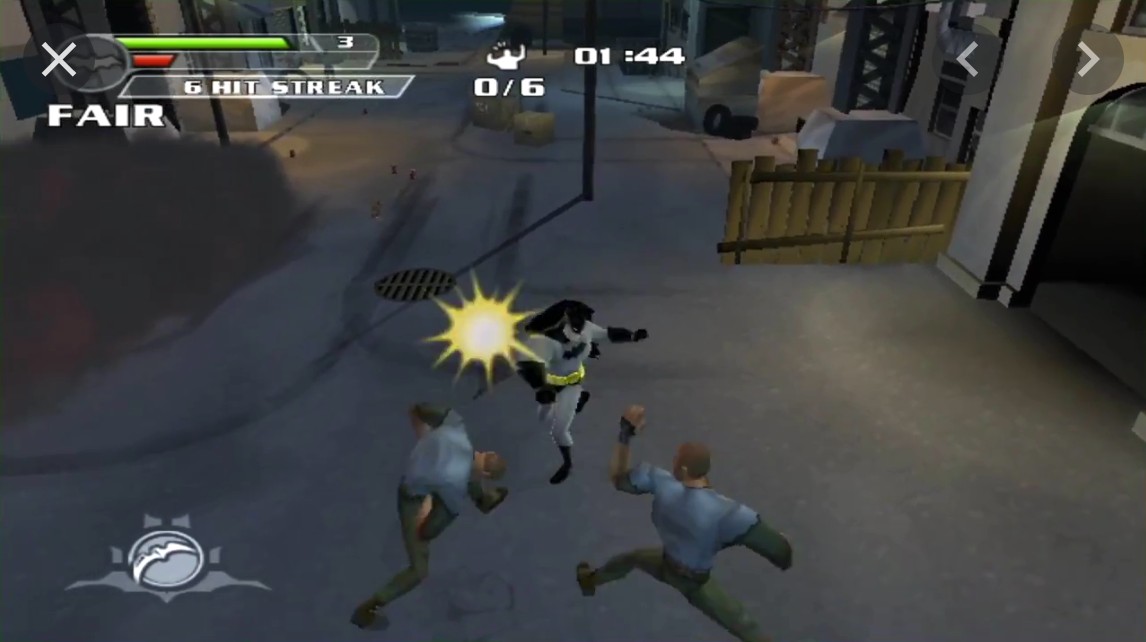 To the kisser: Batman continues a 6-hit-streak, delivering a devastating blow as he races against the clock to save some hostages.
9. Batman: The Telltale Series (PC / PS4 / XBOX / Android)
Batman: The Telltale Series Gameplay
Go from just reading a comic to controlling its narrative. Use detective work and an assortment of tools (including fists in some instances) to find out what is happening in Gotham City. Approach situations as Bruce or Batman in this immersive, graphic-novelesque game.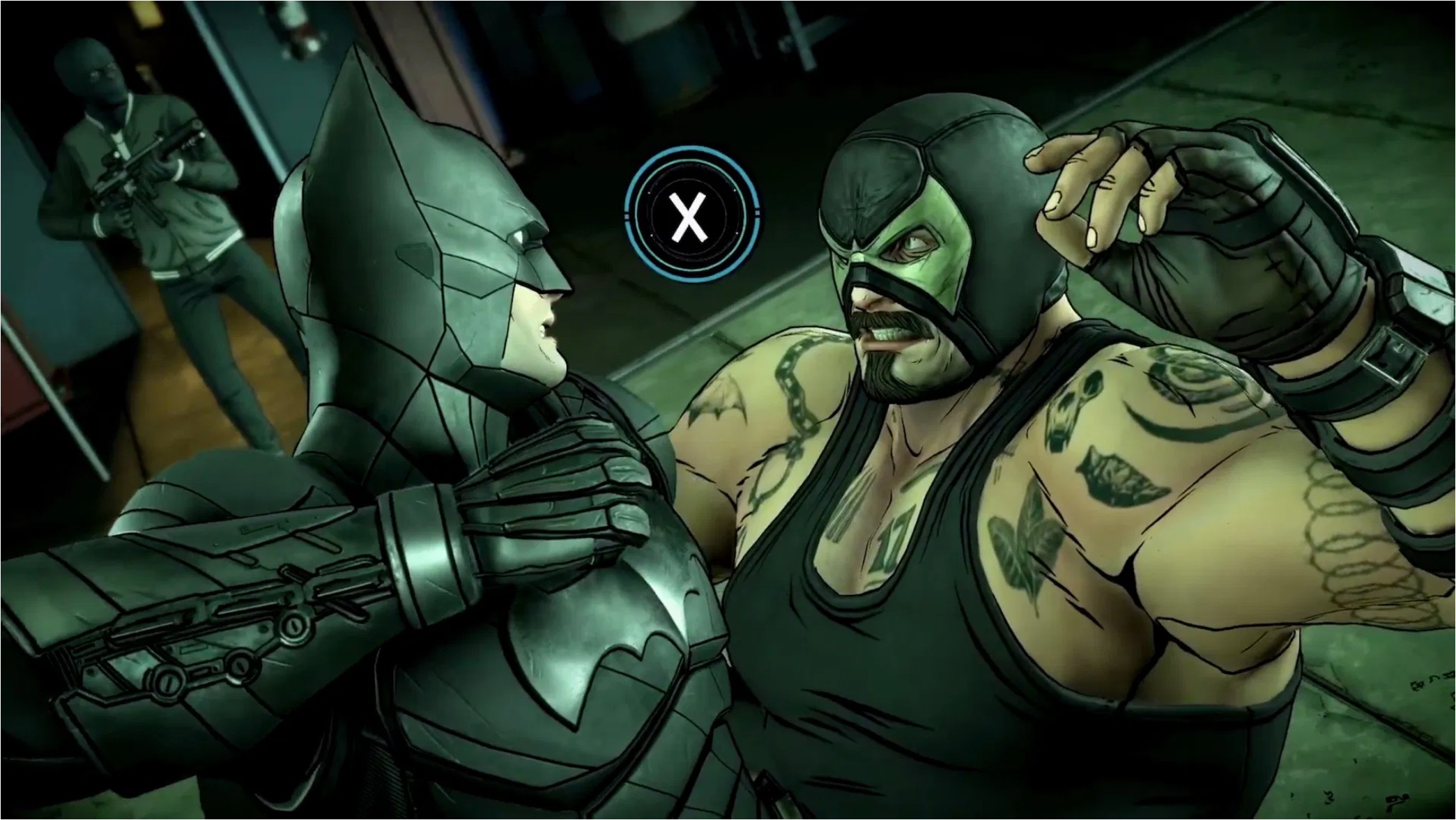 Pre-steroids: Batman prepares to wallop a bane without venom.
8. Batman: Arkham Origins (PC / PS4 / XBOX)
It's Christmas Eve and the mysterious Black Mask just placed a bounty on Batman's head. Use combat, stealth, and your favorite gadgets to give Gotham's most notorious criminals the present they deserve: a one-way trip to Blackgate Penitentiary!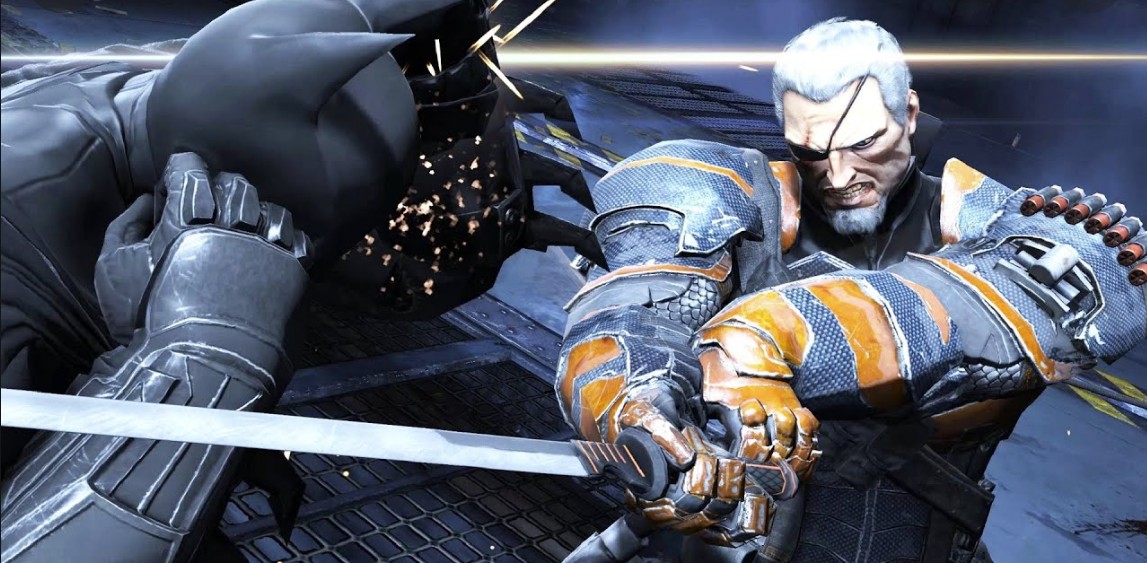 Steel on steel: Batman clashes with Slade Wilson AKA Deathstroke in an intense, highly-skilled battle.
7. Injustice: Gods Among Us (PC / PS4 / XBOX)
Fight villains and heroes (as villains or heroes) all in an entertaining 2.5D expanded DC world. It is action-packed with an arcade-style combat system brilliantly fused to an incredible story.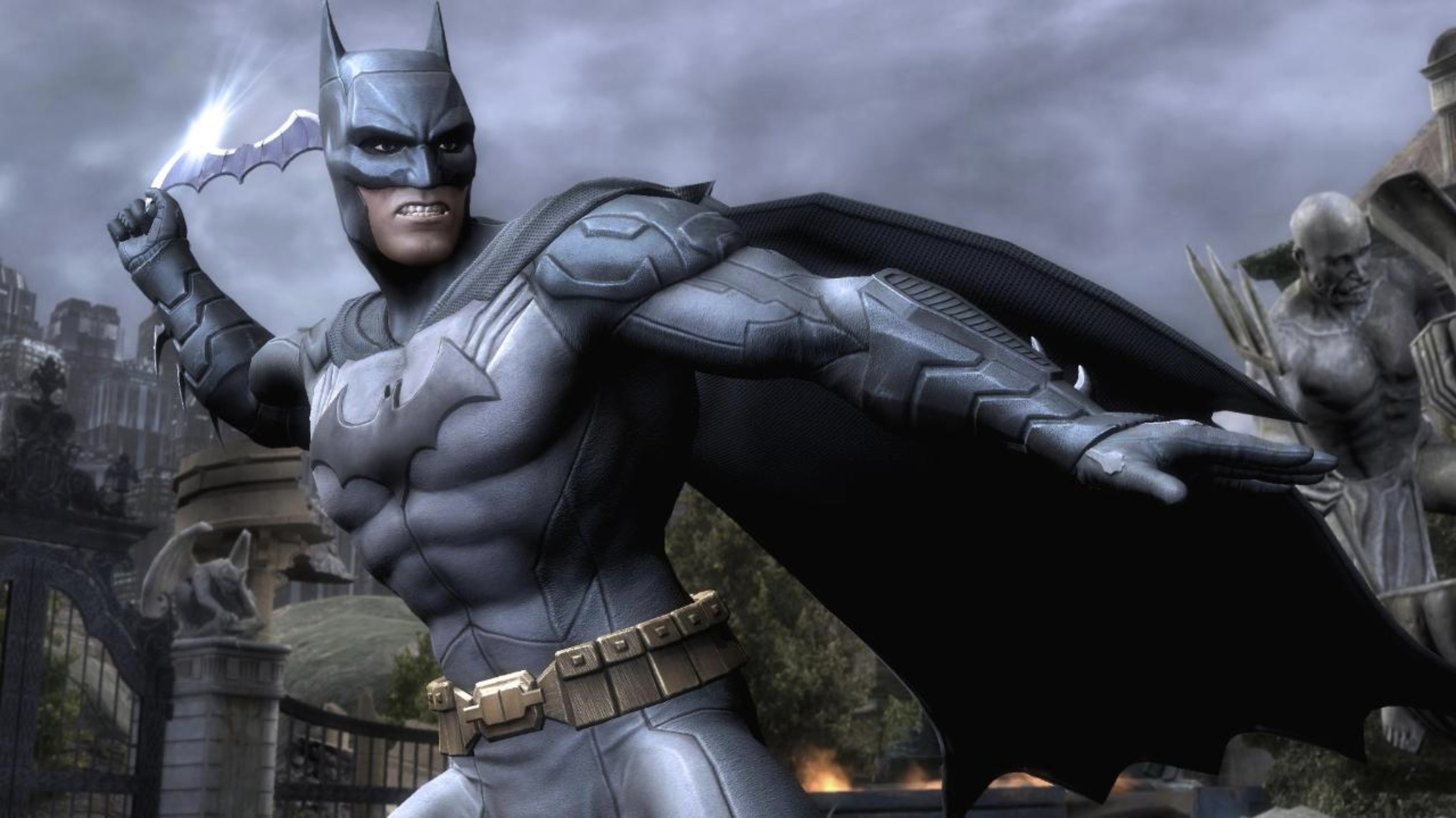 Good or Evil: Batman gets ready to send a batarang at… someone - it could be anybody, friend or foe.
6. Batman Arkham VR (PS4 / Windows VR)
Come face to face with different characters from the Arkham series. Seriously, face to face. Navigate the Arkham world like never before within an immersive virtual experience.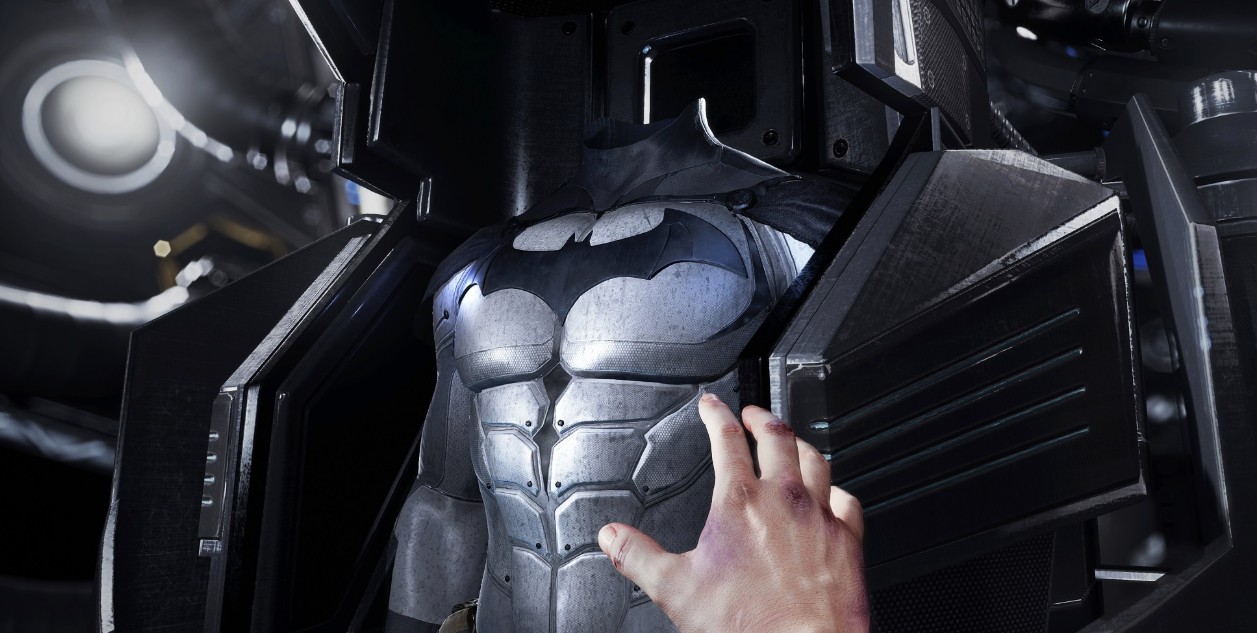 Suiting Up: Like… actually reaching out, grabbing the cowl, and putting it on.
5. Lego Batman: The Videogame (PC / PS4 / XBOX)   
Ever play with Legos as a kid? Imagine a fully realized Lego Gotham City and play with them again. Engage in combat and puzzles in a wide variety of ways in this charming game.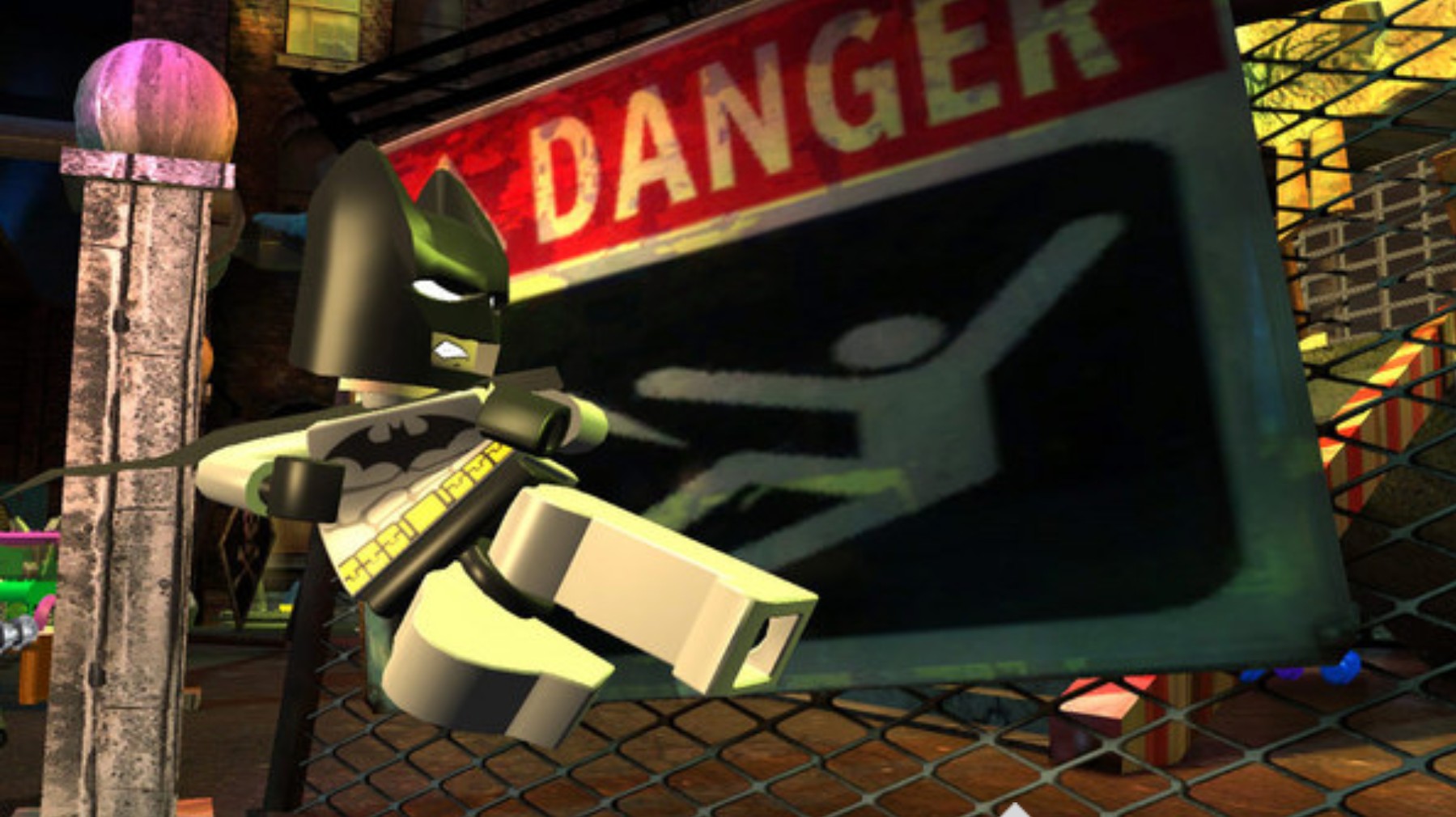 Brickhouse: A [lego] built batman flies through the air to "take apart" his enemy.
4. Injustice 2 (PC / PS4 / XBOX)   
This highly anticipated sequel gave what Gods Among Us did and more. Lose yourself in the rich story, high-end graphics, and amazing gameplay and content. It's more than just a fighting game.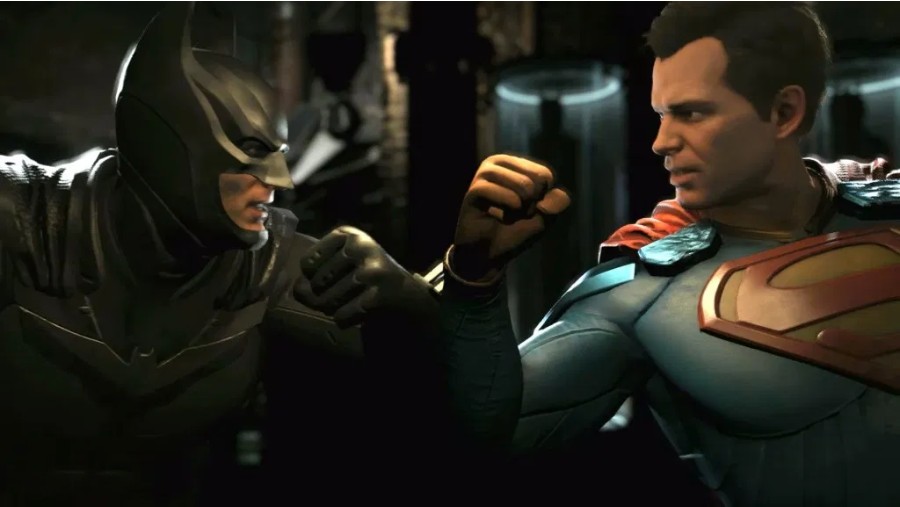 Head to head: Batman and Superman square-off for the ultimate hero showdown.
3. Batman: Arkham Knight (PC / PS4 / XBOX) 
Free the night in this truly open-world experience. Prowl Gotham from the sky or take to the streets in the batmobile. An unrelentingly fun experience built from the amazing games before it.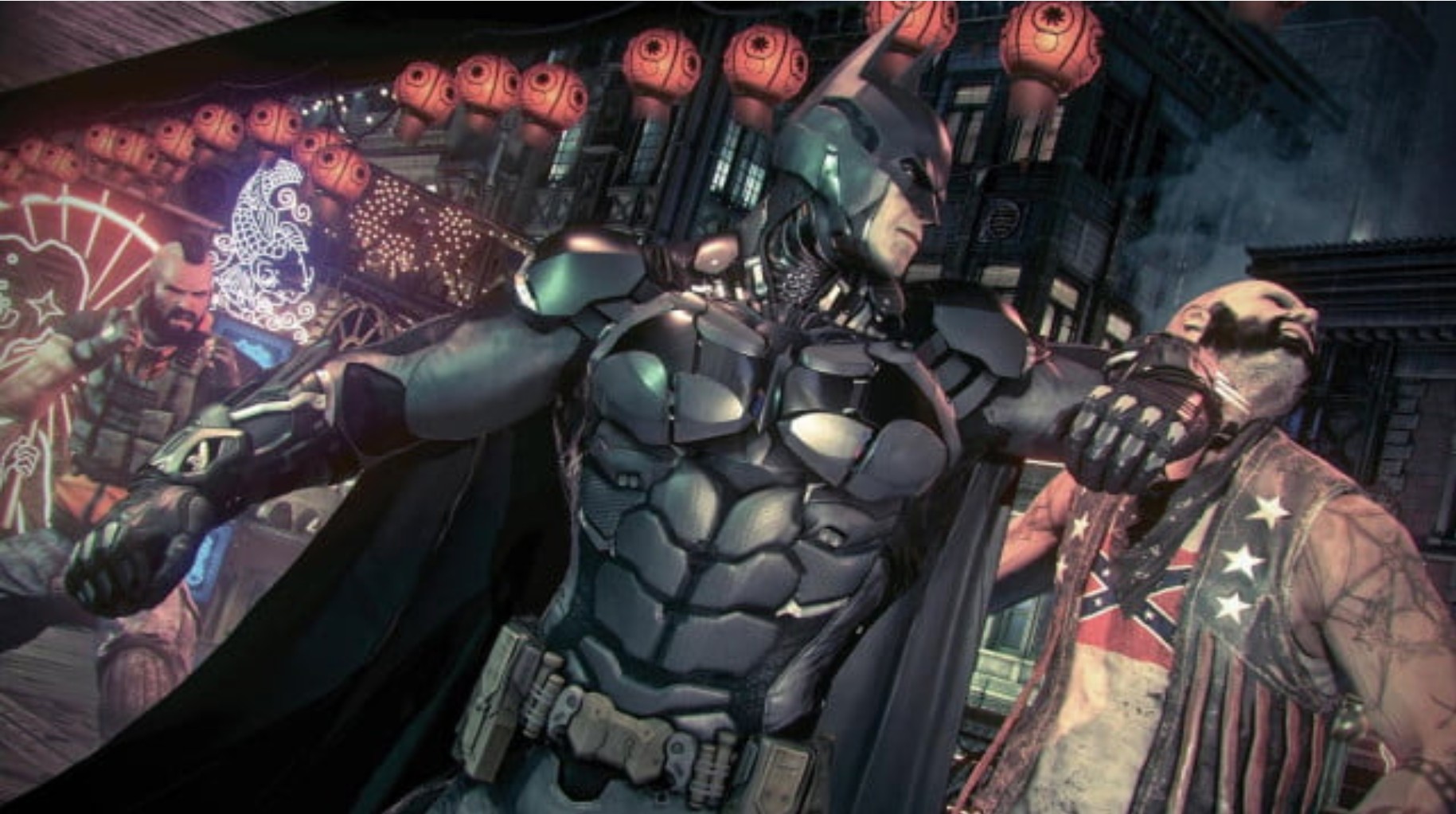 Never tired: Batman takes on some basic thugs in what might be considered a break during this incredibly long night.
2. Batman: Arkham Asylum (PC / PS4 / XBOX)   
Arkham just locked down… with Batman still in it! Become the Bat in this claustrophobic fight to restore balance and stop the Joker's mayhem. This is not just a game, but a game changer. While being the first of its kind is limiting, such a game never gets old.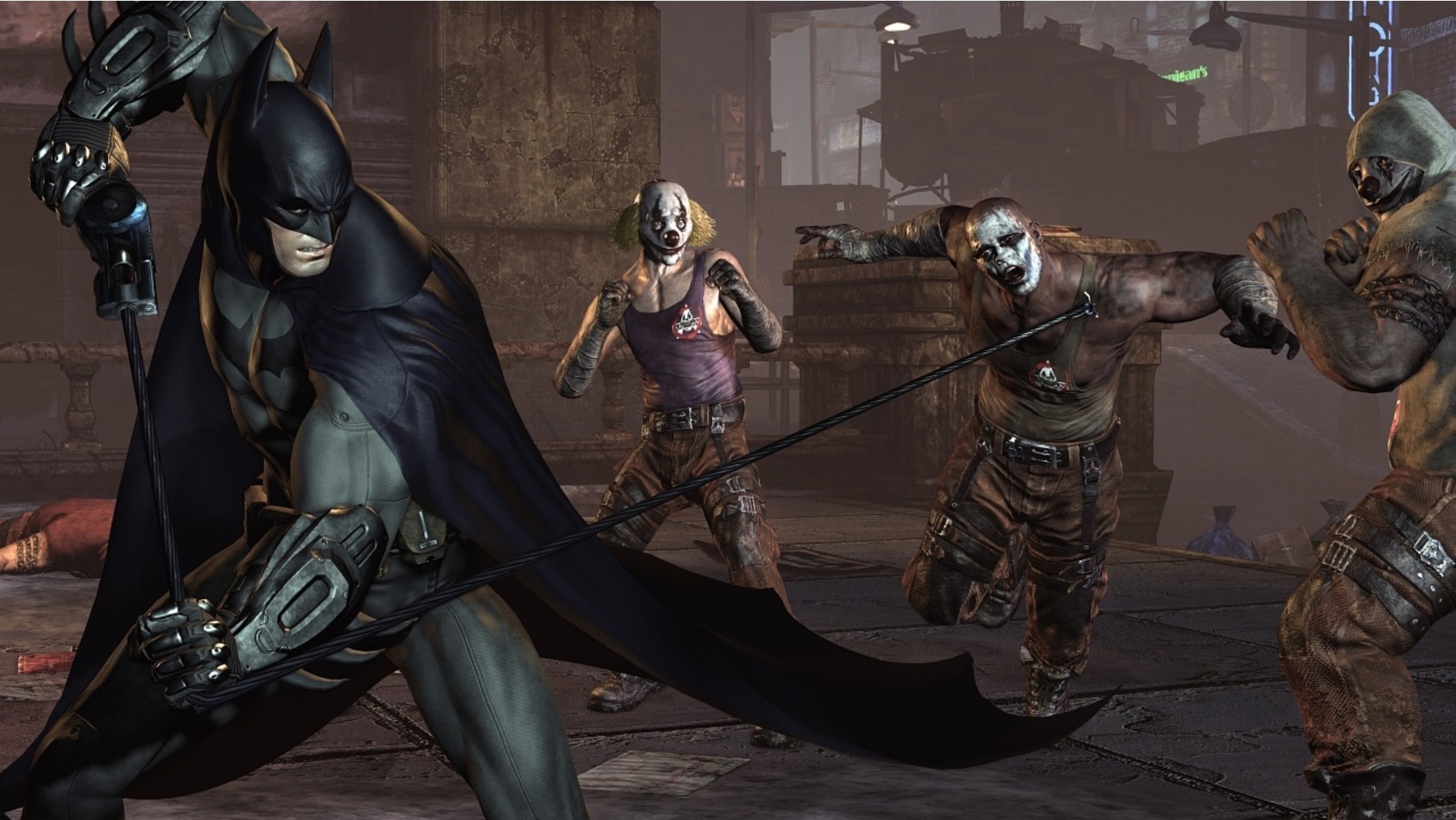 That's gotta hurt: Batman uses one of his gadgets, the bat-claw, in the middle of a fight against the Joker's goons.
1. Batman: Arkham City (PC / PS4 / XBOX)   
Expanding beyond Asylum, Arkham City allows you to breathe the not so fresh air of Gotham for the first time. Grapple, glide, glidekick, and most importantly explore this intimate city run by inmates. With an amazing story, updated system and graphics, this game did the unthinkable: exceeded its predecessor.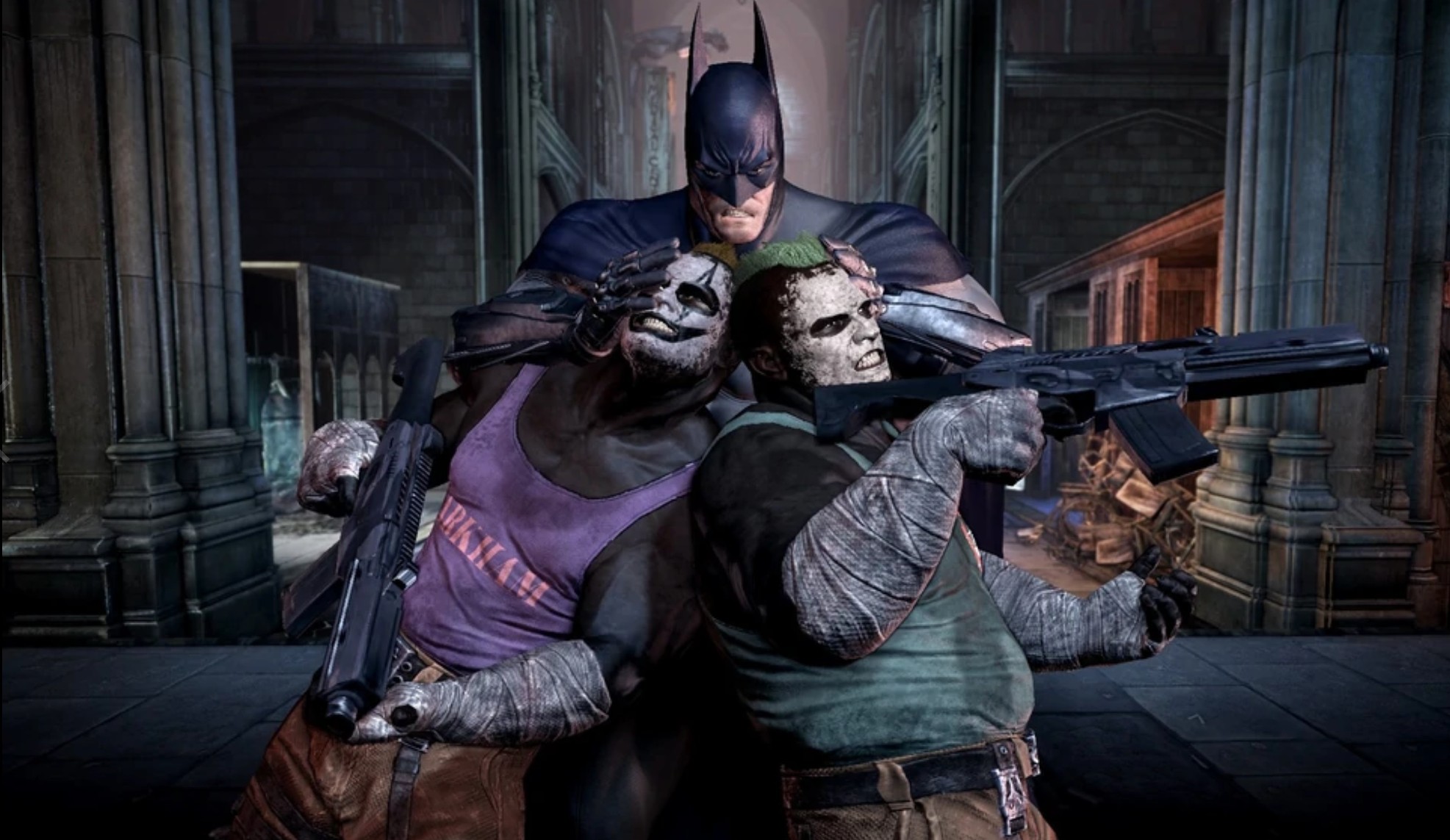 Forced smile: Batman viciously bashes two of jokers armed thugs' heads together.
You may also be interested in: