[Top 15] Best Metroidvania Games To Play Today
Updated: 09 Dec 2021 4:38 pm
Cal stands ready to fight a giant bat, the worse the universe can throw at him
15. The Mummy Demastered
The Mummy Demastered gameplay
The Mummy Demastered mixes the shoot em up genre with the metroidvania to create a game that truly feels interesting. Destroy countless monsters to survive as you make your way through the evil mummy's tomb. Search through the levels to find what happened to your friends and defeat Ahmanet.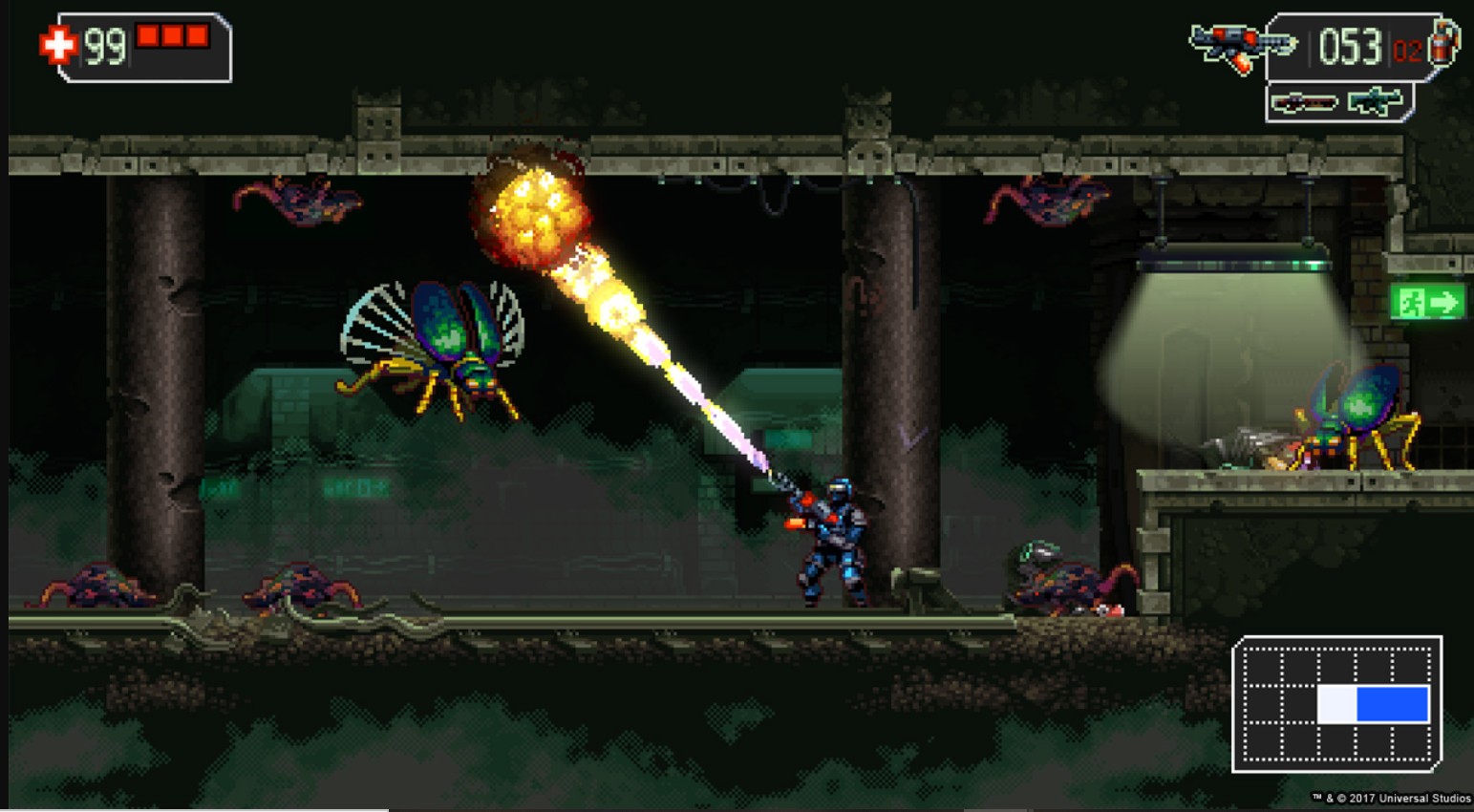 Defeat one of the bug enemies with a flamethrower
14. Blasphemous 
Blasphemous gameplay
Play as a character known only as The Penitent One, a soul survivor of a massacre who now must break a curse plaguing the land. Slaughter enemies with visceral intensity in where your attacks feel like they have weight behind them. And explore the world in any order allowing yourself to fight bosses in whichever order you discover them in.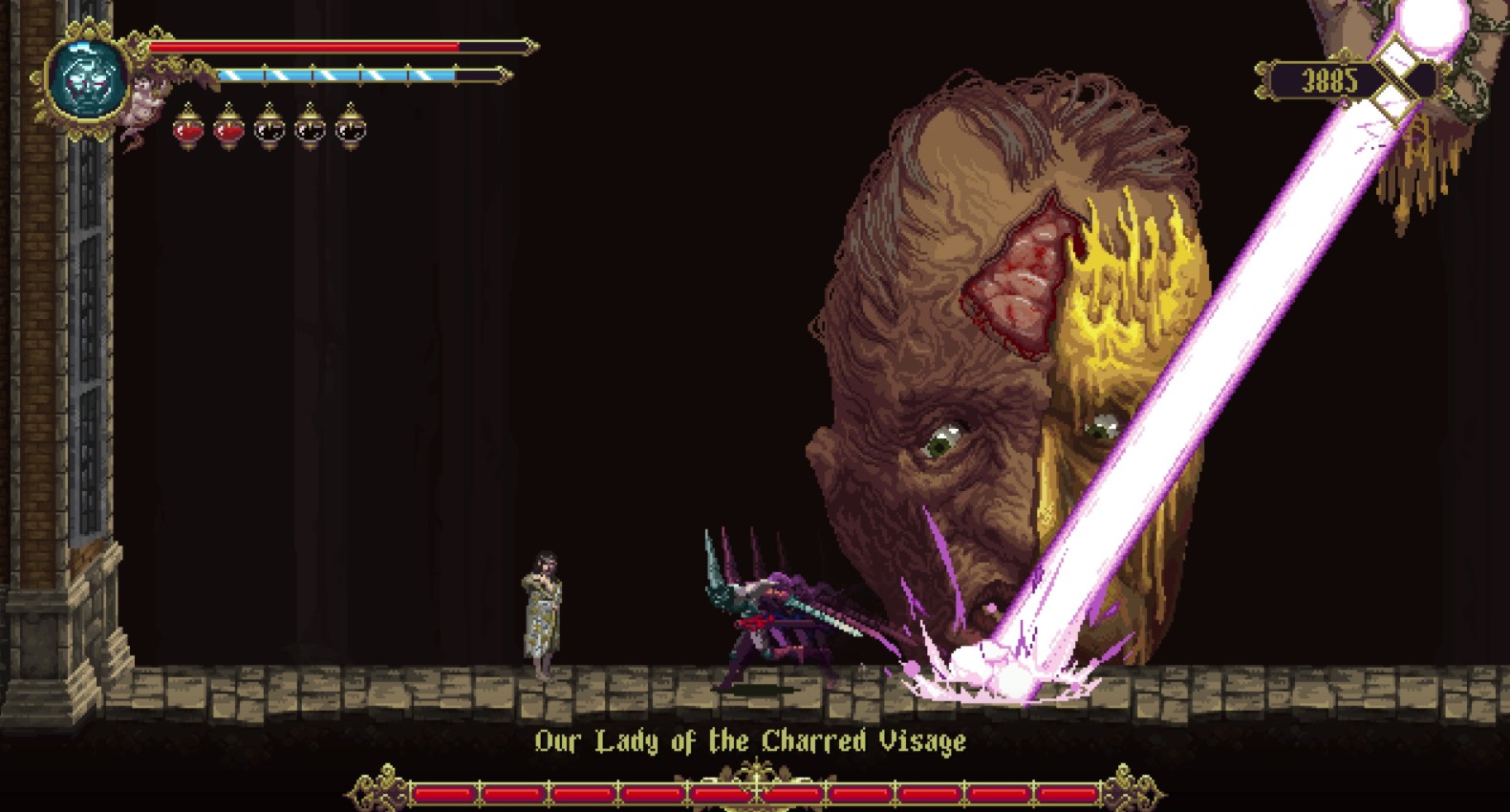 One of the terrifying boss encounters you can experience in Blasphemous
13. Axiom Verge
Axiom Verge gameplay
Play as a scientist awaking in a mysterious world full of aliens. Find a plethora of weapons to unlock new pathways and new ways to destroy all the aliens around you. Explore the expansive world with several locales that all have their own distinct feel.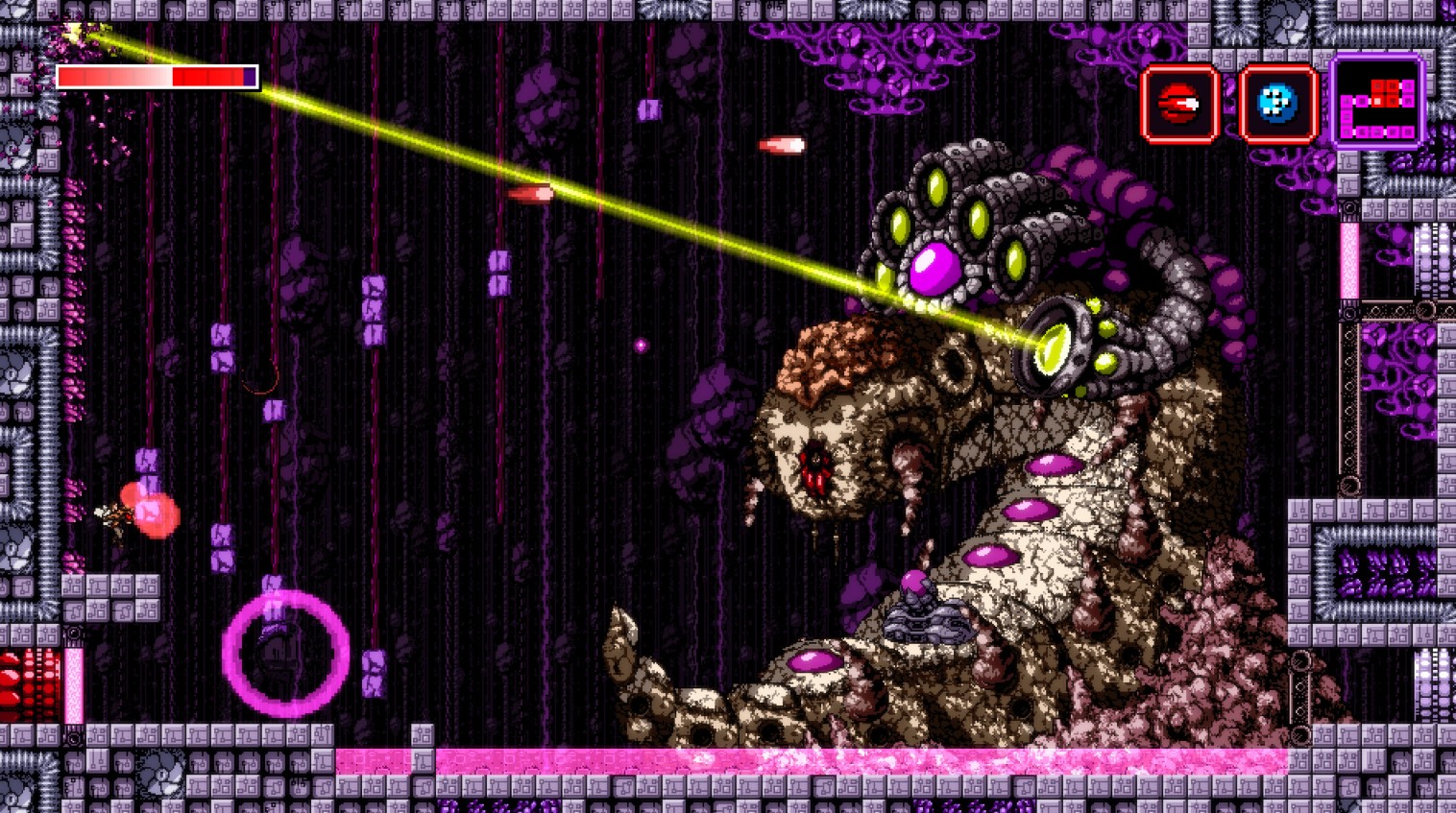 Fight one of the larger than life alien bosses in the game
12. Owlboy
Owlboy gameplay
Play as Otus and friends as he navigates through owlhood when sky pirates show up. Otus makes his way through ruins infested with monsters as he uses his friends to make their way through obstacles in the world.
Otus battles one of the bosses in the game
11. Shantae: Half Genie Hero
Shantae: Half Genie Hero gameplay
Play as the titular Shantae and her friends as she goes through the adventure in order to destroy her enemy Risky Boots. Use your whip-like hair, dances, and magic to destroy the 
enemies that get in your way in each level to find the boss and destroy them to get better.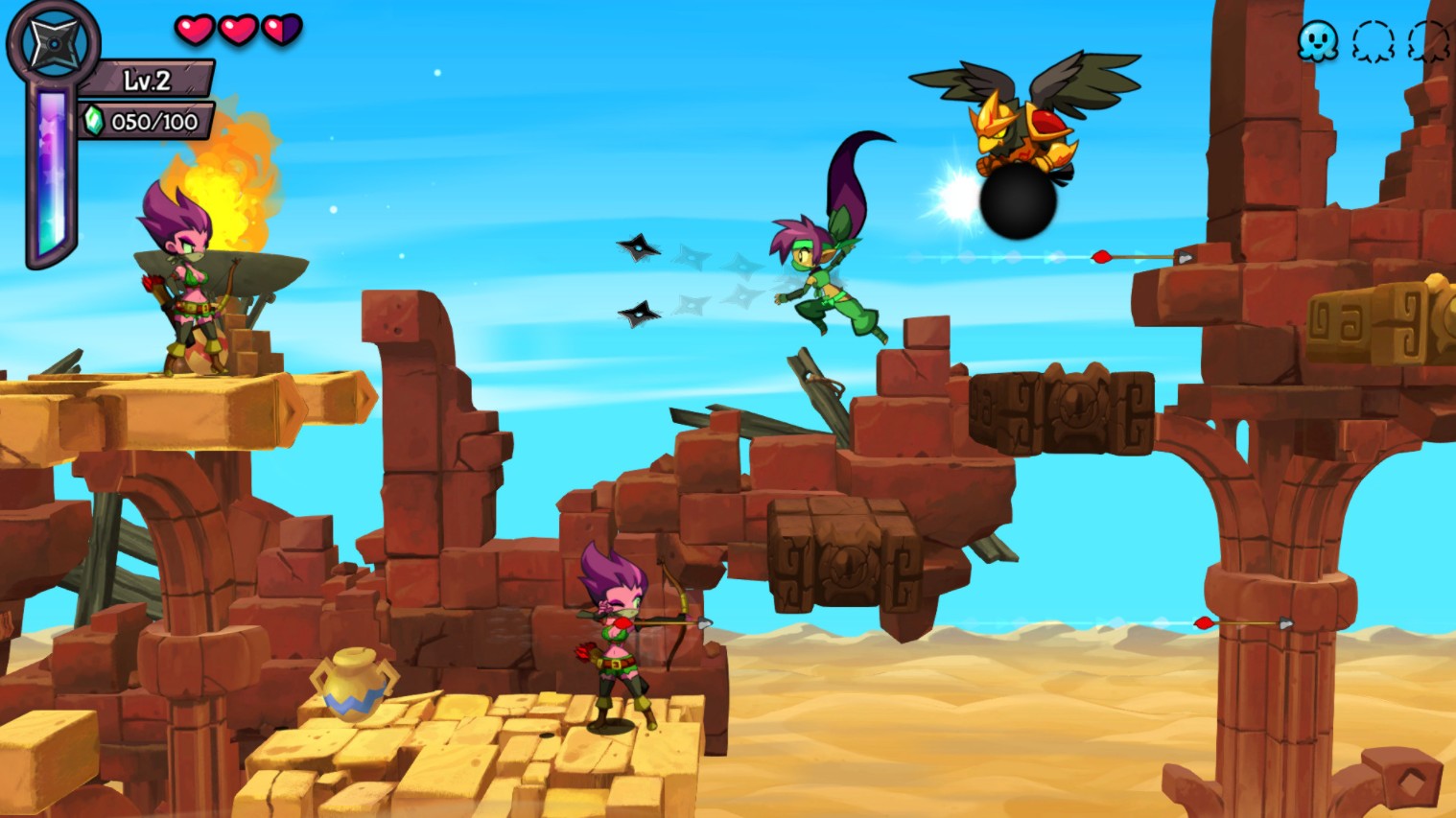 Shantae works through a level fighting enemies
10. Steamworld Dig 2
Steamworld  Dig 2 gameplay
Play through this mining adventure as a robot figuring out why a town has been recently hit with a series of mysterious earthquakes. Dig until you can't resource farm anymore and cash it in for upgrades to you and your equipment that you fine. Make your own path as you mine further and further attempting to uncover the secrets that the mines hold.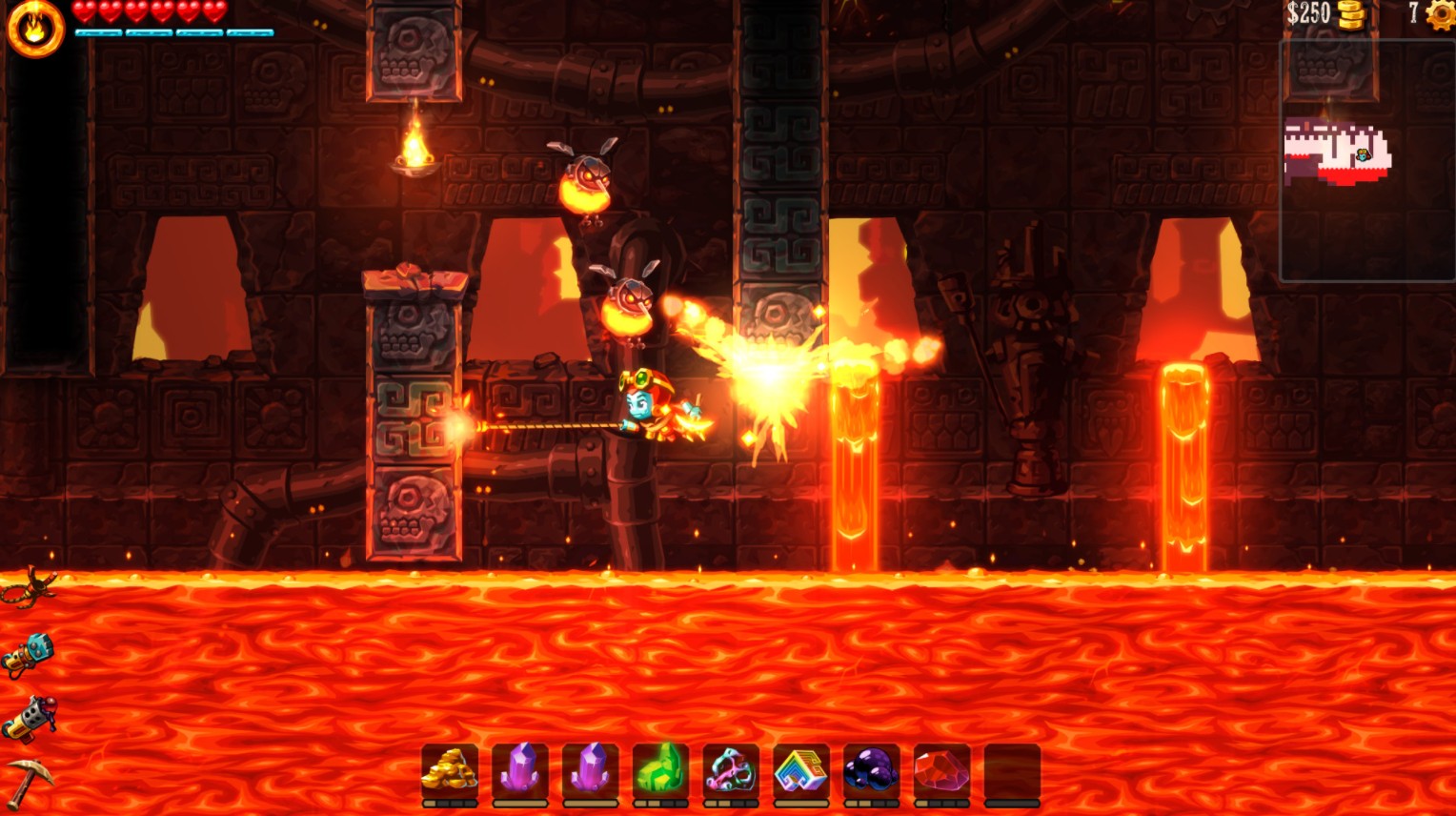 Use your hookshot to make it through the lava segment of the game
9. Sundered 
Sundered gameplay
Play as Eshe and wander through a world ravaged by larger than life eldritch creatures that you must defeat, but with a twist, either embrace their powers or reject them. Embrace them and lose your humanity, or reject them and make your adventure difficult but keep your humanity. Death has consequences in this rogue like that brings a true challenge to you and gives death real consequence.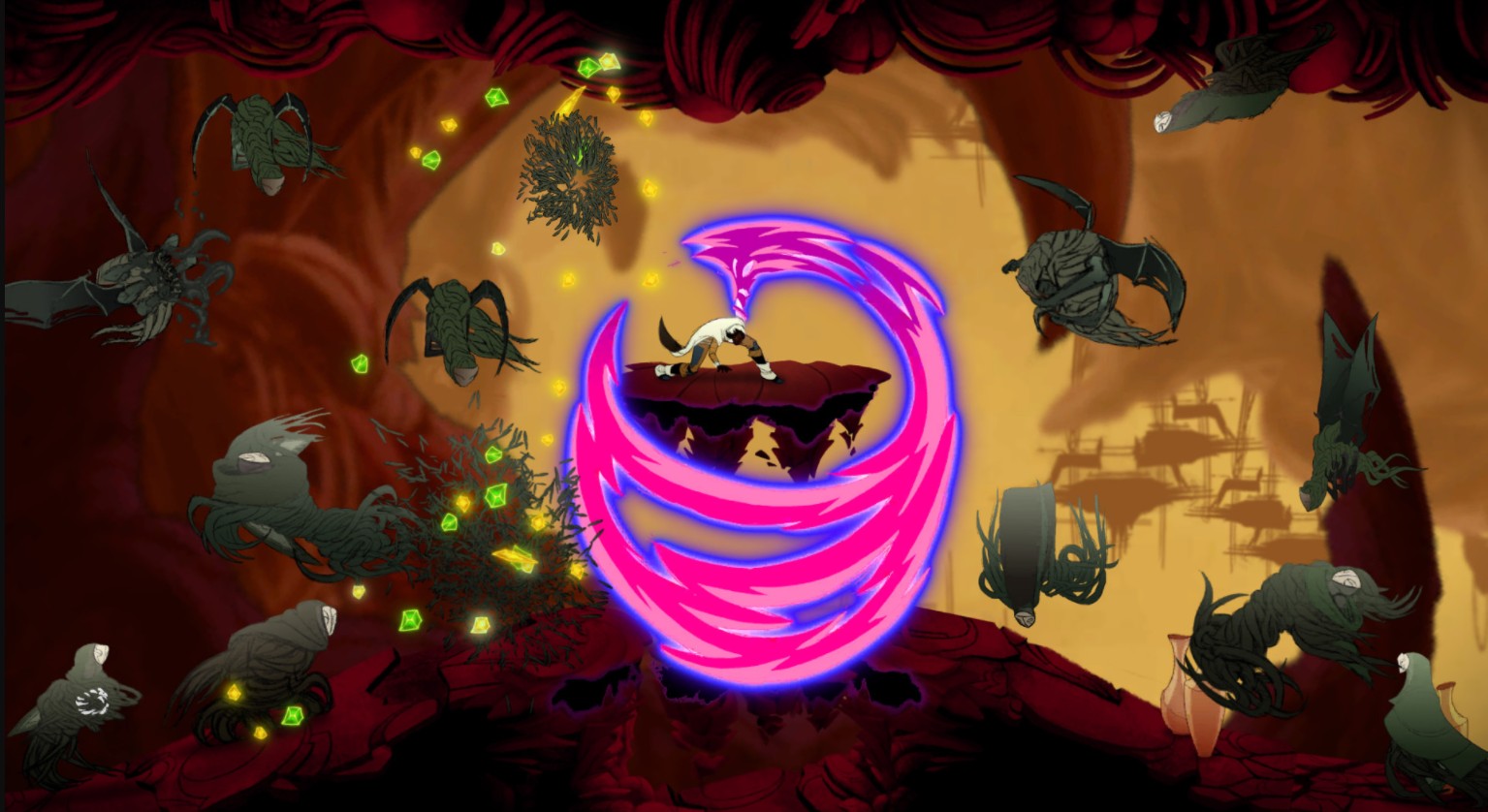 Use your weapon to keep enemies at bay
8. Dust: an Elysian Tail 
Dust: an Elysian Tail gameplay
Play as Dust, a warrior with amnesia. A fast, fluid combat system combined with hand painted art make this an amazing experience. Use your magical blade to perform combos and use your magic to defeat enemies, in a quest to discover who you were and what happened to your memories.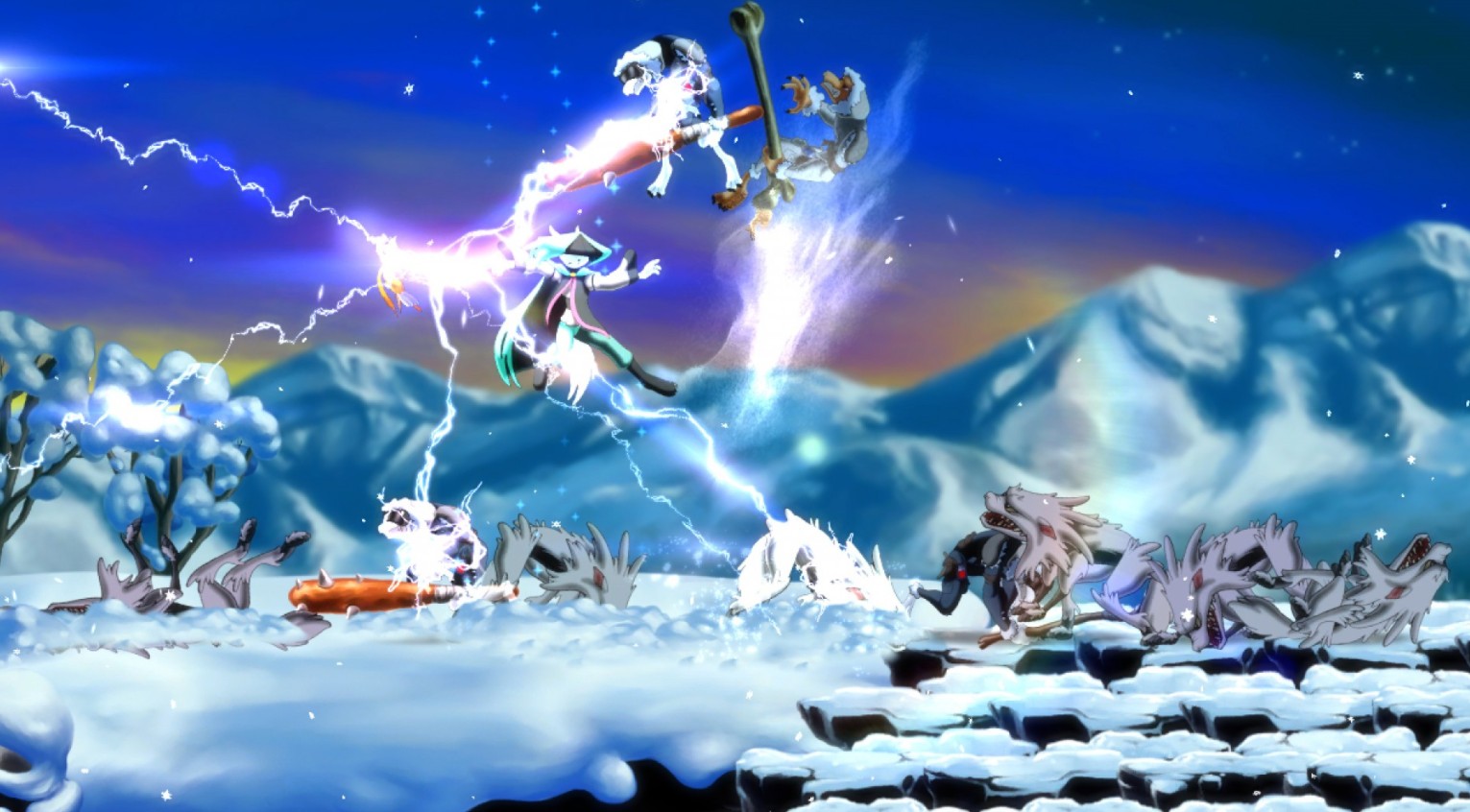 Dust uses his magic sword to defeat enemies
7. Star Wars Jedi: Fallen Order 
Star Wars Jedi: Fallen Order gameplay
Play as a survivor from Order 66, the order to kill all Jedi and padawans to purge the world of the light side. You learn to wield a lightsaber and discover your latent Jedi abilities. Master the power of the force, as you go on this galaxy trotting adventure to unlock new pathways with a Dark Souls like combat system.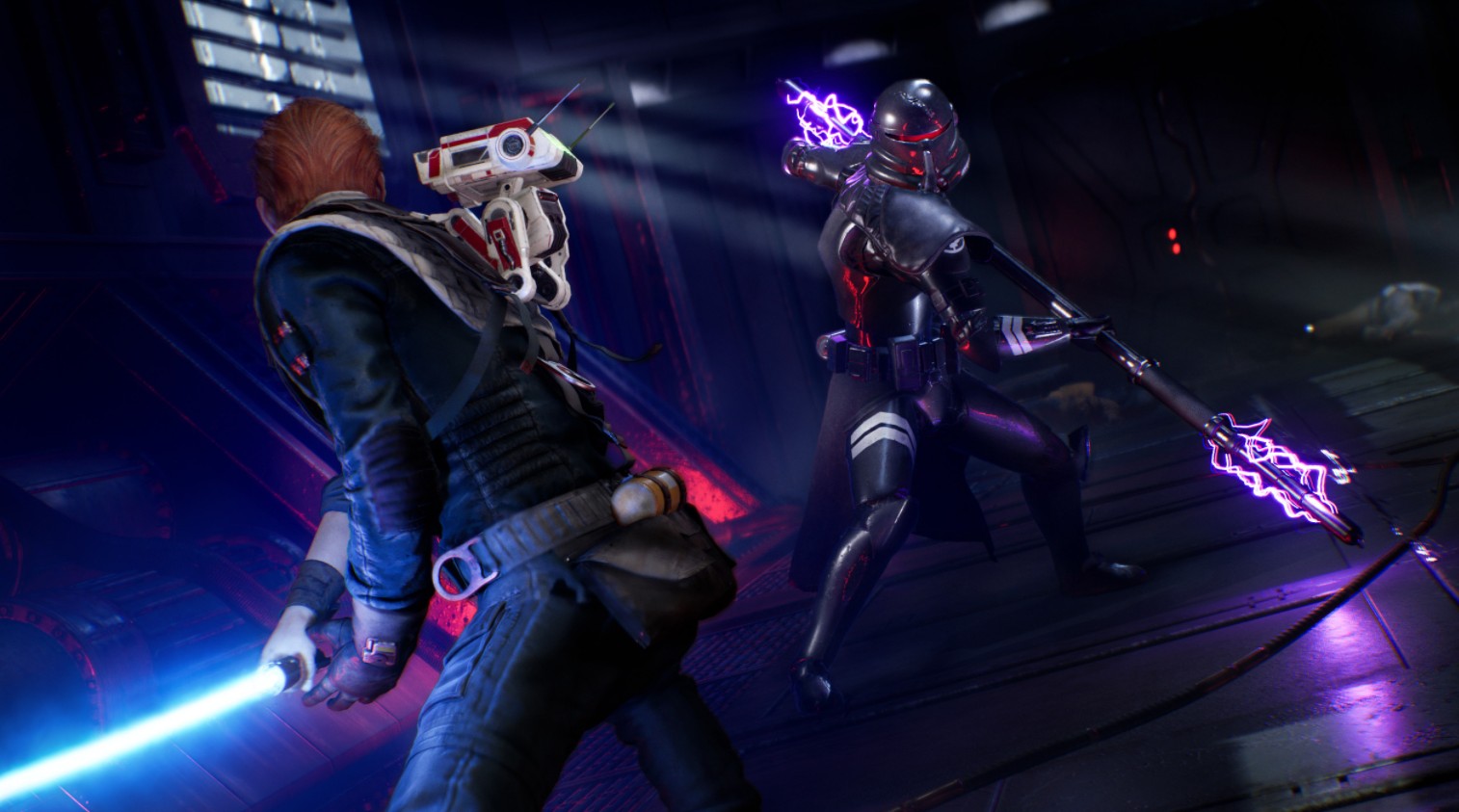 Square up against an enemy in the game
6. Dead Cells
Dead cells gameplay
Dead Cells is described by the developers as a roguelite metroidvania and that description couldn't be more fitting. Restart with every death but keep the experience and the weapons you gain. A plethora of weapons to unlock with differing playstyles this hack n slash definitely feels unique.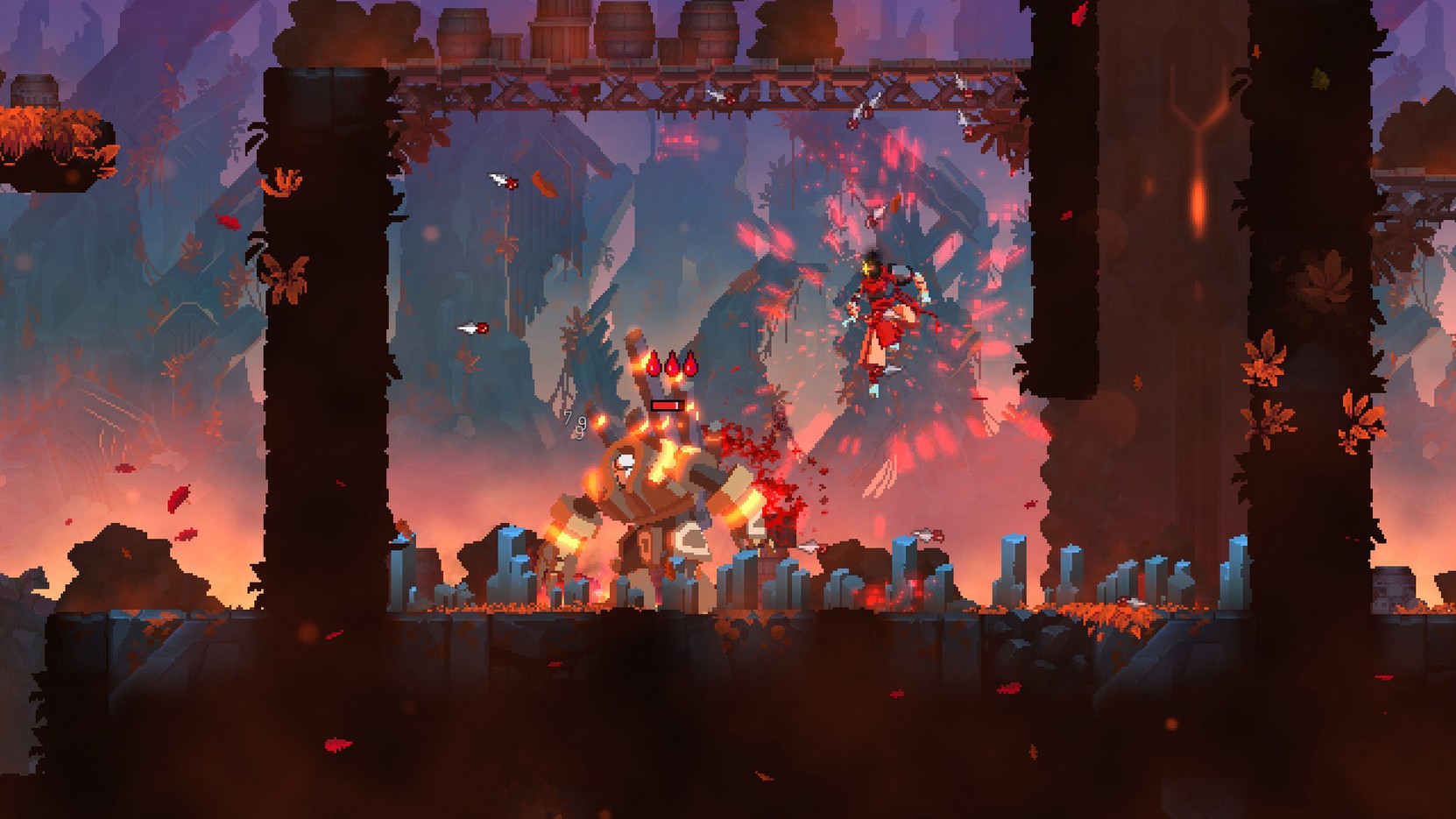 Hero fights off against an enemy
5. Timespinner
Timespinner gameplay
Play as Lunais in a time traveling revenge quest to bring the people that murdered your family to justice. Hone your time manipulation skills to make your way through platforming puzzles and defeat all enemies in your way, maybe even the emperor himself.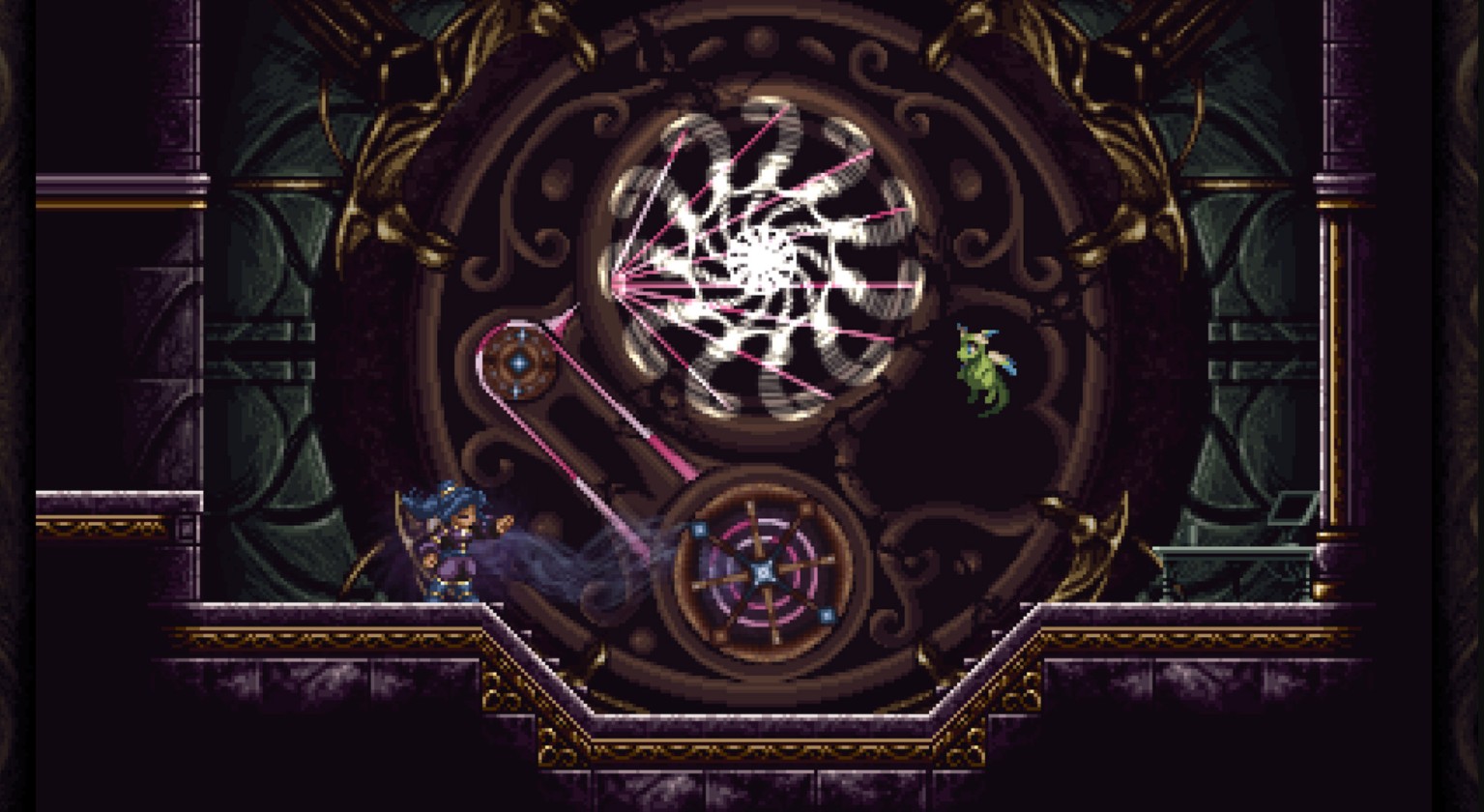 Lunais stops time to advance
4. Bloodstained Ritual of the Night
Bloodstained Ritual of the Night gameplay
From one of the original creators of the metroidvania sphere, Bloodstained Ritual of the Night gives you all the weapons and magic you could ask for with the task of making your way through hordes of demons in order to save herself, her friend, and maybe even all of humanity. Explore the castle and discover its secrets as you upgrade you and your weapons in the platforming action rpg you know and love.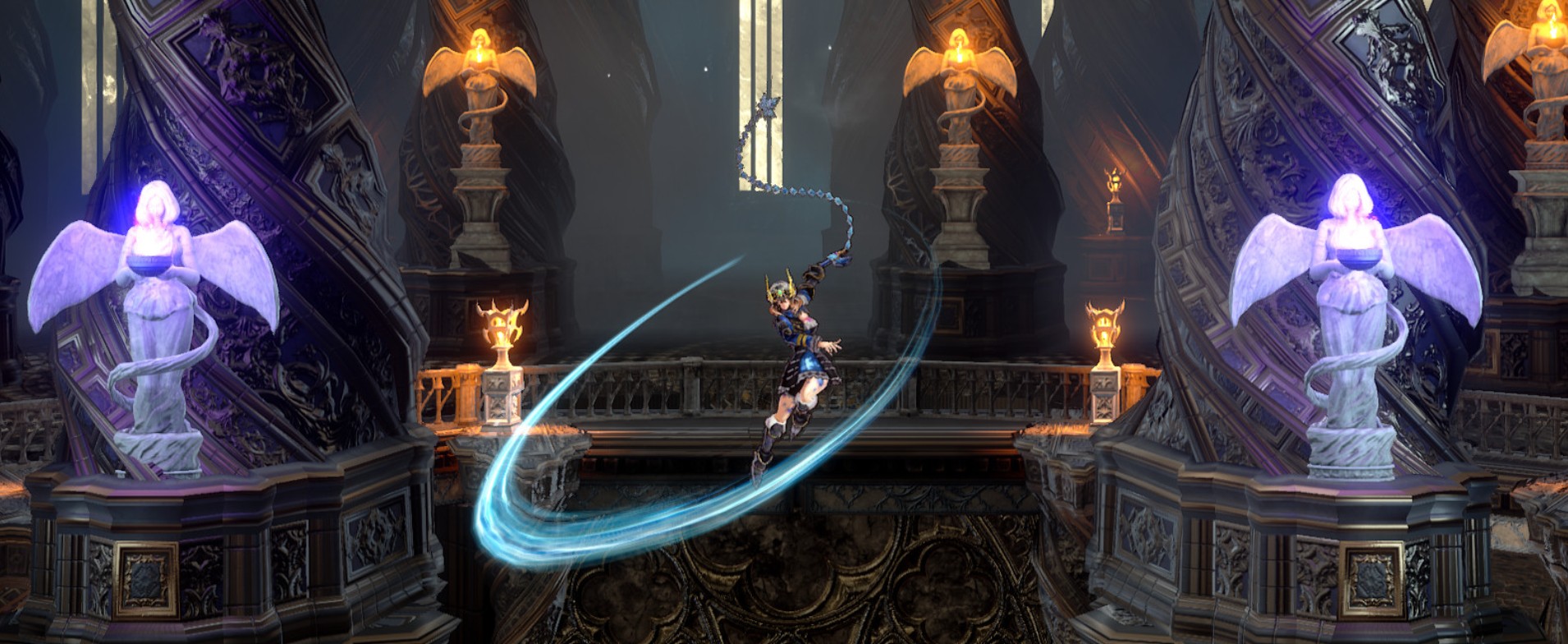 Show off your new whip abilities
3. Ori and the Will o the Wisps
Ori and the Will o the Wisps gameplay
If you played Ori then you know what to expect from the newest ori game. It is a game where you play as Ori, a light spirit, who has to save a friend with clever use of his combat and platforming abilities. The game features amazing animation that makes Ori truly feel like a real character with an amazing story and fun platforming and combat.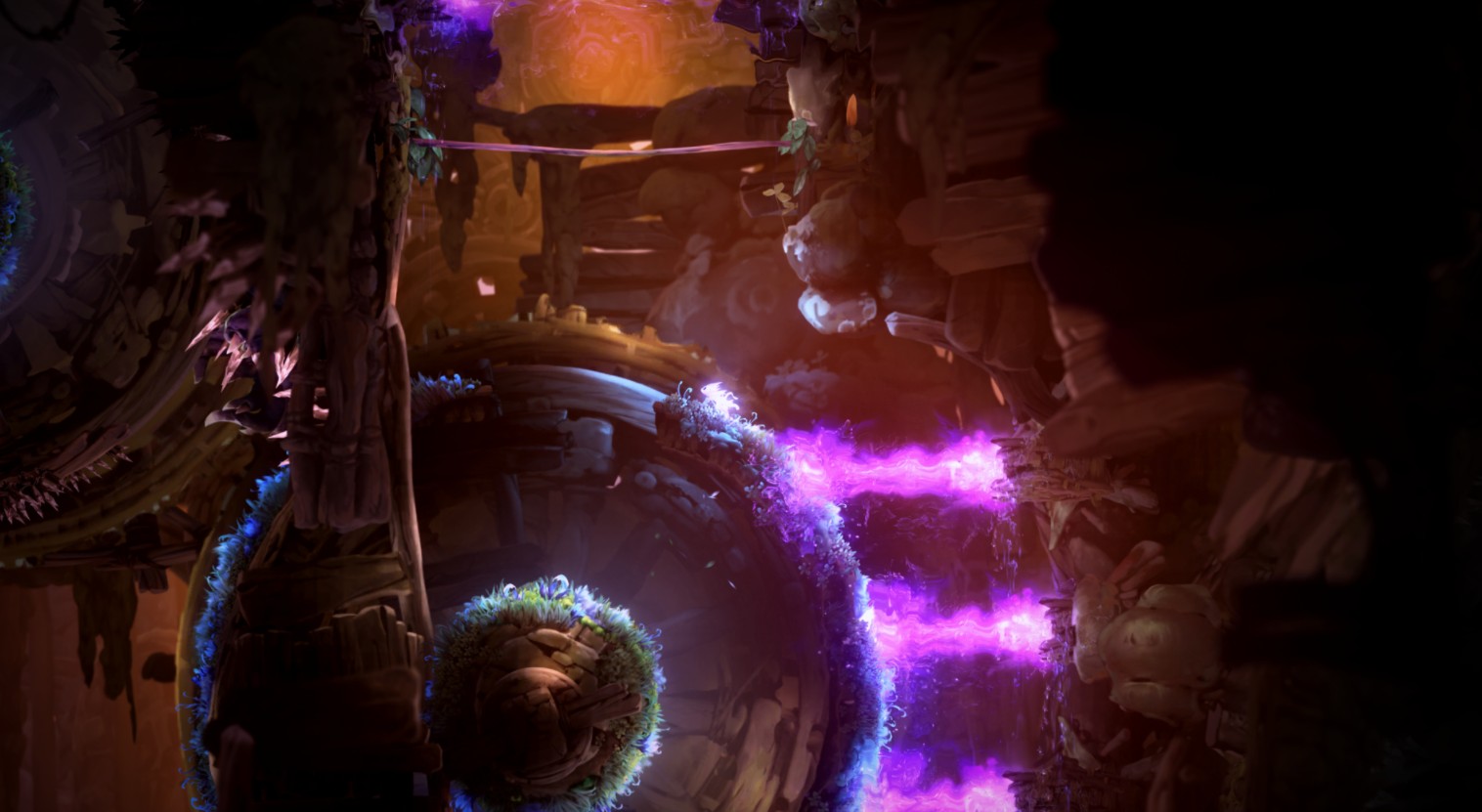 Ori runs through a dangerous platforming section to advance through the level
2. Guacamelee 2
Guacamelee 2 gameplay
Guacamelee 2 places you in the place of a Luchador who needs to save the world from an evil force. The set up isn't all that new or interesting but the controls are great, and with the multitude of costumes, abilities, and even the super fighting chicken this game is incredibly unique.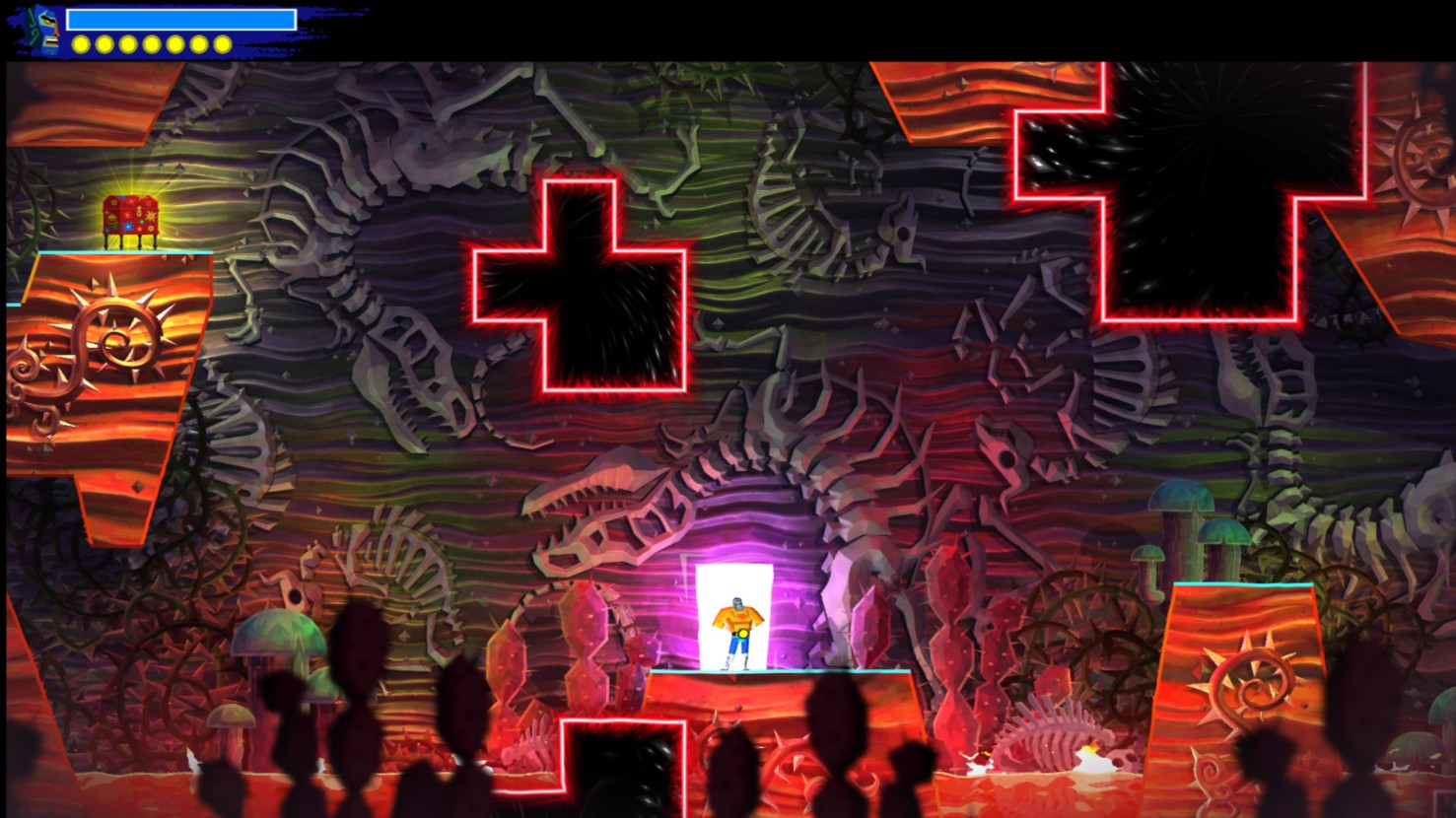 A platforming challenge to get to a chest is presented
1. Hollow Knight
Hollow Knight gameplay
Hollow Knight is a game that takes its story and combat ideas from Souls/borne and packages it into an addictive metroidvania that challenges you to fight bugs to the death with your trusted nail. With some of the tightest platforming and battle controls this game is a cut above the rest when it comes to giving you an amazing immersive and challenging experience. This on top of all the free additional content that leads to being able to 113%the game makes it one of the most complete metroidvania packages around.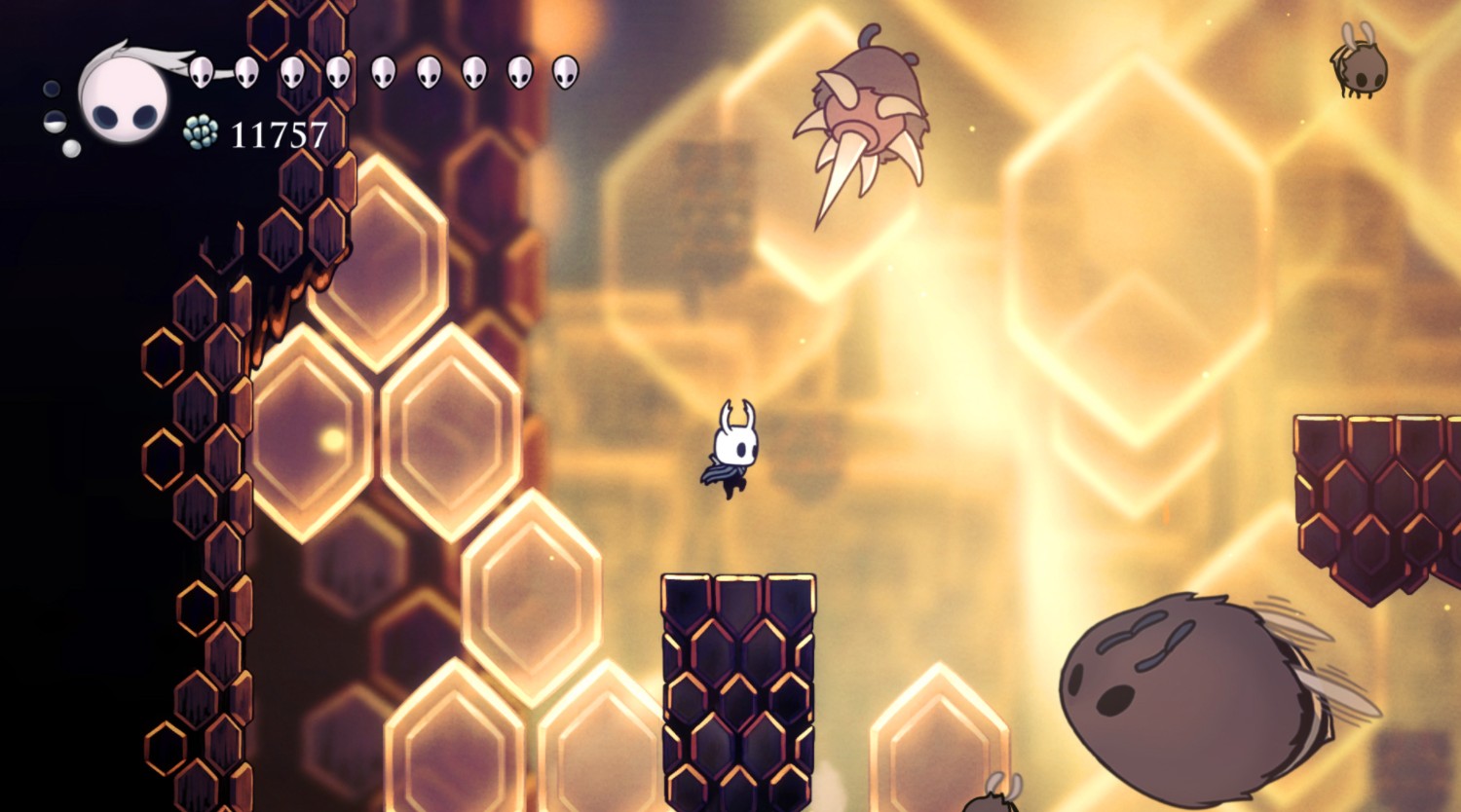 Prepare to fight some of the bee-like enemies in the game
Image Gallery