The 5 Best Naughty Dog Games To Play Today
Updated: 12 Jul 2019 3:22 am
Naughty Dog's most highly anticipated game is still in development with no hints of a release date.
Naughty Dog has been on the cutting edge of game development for quite some time now.
This company has been cranking out top tier games since the original Crash Bandicoot was released waaaay way back in 1996.
Since then, they've added quite a few games to their roster that are a must play for any serious action-adventure gamer. From Uncharted to The Last of Us, this list is going to dive deep into some of their latest masterpieces.
5. Uncharted 2: Among Thieves
Uncharted 2 gameplay footage
Uncharted 2 was the groundbreaking sequel to the original Uncharted. Releasing on the Playstation 3, this third person shooter and action-adventure game was unlike any other out there at the time. This game boasted some of the best graphics back then. Not to mention the in-depth story and beautifully done action sequences and cut scenes. Playing this game was like being inside one of the best action movies ever made.
Why you should play Uncharted 2:
Visually stunning scenery
Amazing action sequences
Cheeky and lovable protagonist.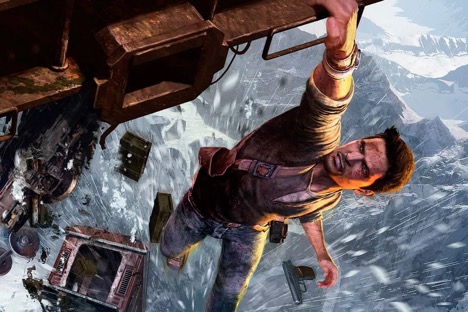 Uncharted 2 locked you in right from the first action sequence at the start of the game. You must escape a train that is falling off a mountain!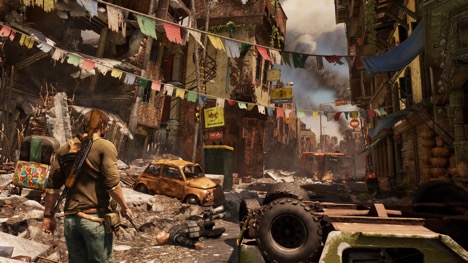 The attention to detail with some of the scenery in this game is incredible. I would not want to be driving down this road.
4. Uncharted 3: Drake's Deception
Uncharted 3 gameplay footage
Uncharted 3 built upon what made Uncharted 2 great and delivered with another visually stunning and insanely exciting game. This game set the bar for what an adventure game should be. It was a long, thrill ride of an adventure and was filled with many many action sequences. This was the last Uncharted game to grace the PS3 and it did not disappoint.
Why you should play Uncharted 3:
Indiana Jones on crack
Just as immersive as ever with long action sequences and heart pounding gun fights
The storyline itself isn't bad either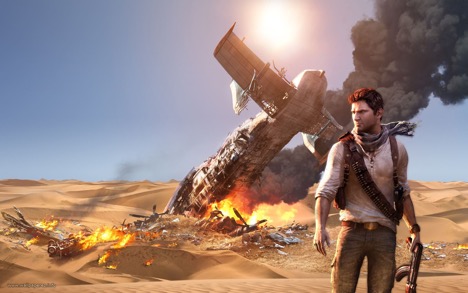 Being the last Uncharted game on PS3 had some high stakes but this installment blew fans out of the water. (Or out of the sand)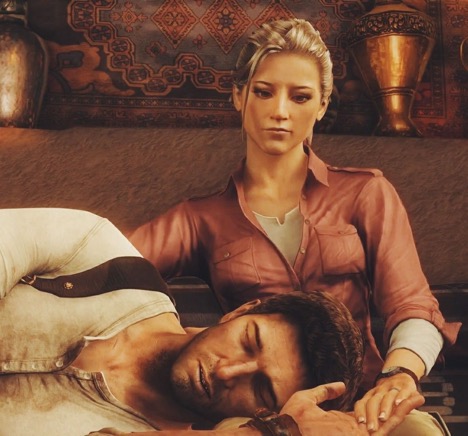 What's an action movie without a little romance? Nate and Elena's on-again off-again relationship slowly grew as the series went on.
3. Uncharted 4: A Thief's End
Uncharted 4 gameplay footage
The last of the mainline Uncharted series, A Thief's End is even more visually stunning than its predecessors. This game ends the story of Nathan Drake in a very pleasing way and it takes with it some of the best qualities of all the Uncharted games. Combat was more diverse and intense than previous titles, and exploration is encouraged a little more.
Why you should play Uncharted 4:
Truly engaging story and fleshed out characters
Action. Action. Action.
Completes the Nathan Drake saga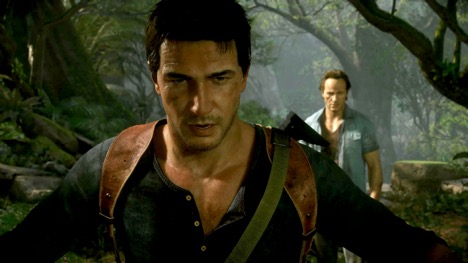 With some of the best visuals of any current game, Uncharted 4: A Thief's End was nominated for 2016's game of the year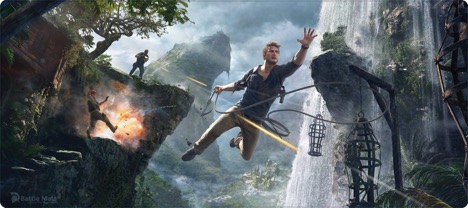 Uncharted 4 closed out the Nathan drake saga with some of the most intense action scenes of any other Uncharted game.
2. The Last of Us (Remastered for PS4)
The Last of Us gameplay footage.
The Last of Us is a beautiful work of art. Take everything you love about Uncharted and throw that into a post apocalyptic zombie setting. The story uses this setting as more of a backdrop to show us the darker side of humanity. By the end of the game you feel like you've survived through this traumatic storyline just as much as Joel and Ellie. It makes you really feel for these characters. On top of all this, the gameplay and crafting mechanics within the game makes it so that you feel fully immersed within this world. Throw in some very scary zombie stealth moments as well as intense action and combat scenes and you have yourself 2013's game of the year.
Why you should play The Last of Us:
Won 2013's game of the year award
Heart wrenching storyline
Crafting system and weapon choices makes it so you are free to play the game how you want to.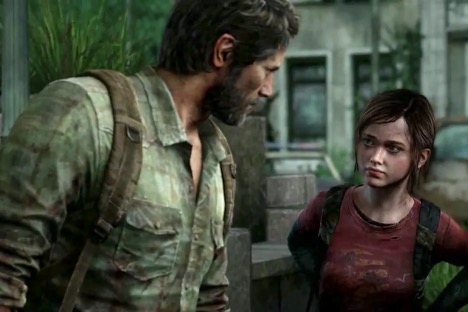 The game deals mostly with the relationship between Joel and Ellie and how it evolves over time.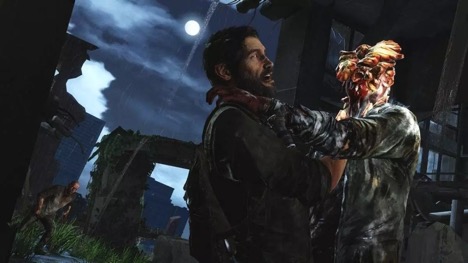 Don't make a sound. Dealing with clickers are some of the scarier and more stressful parts of the game.
1. The Last of Us Part II
The Last of Us Part 2 gameplay trailer
The upcoming sequel to 2013's The Last of Us is one of the most highly anticipated playstation exclusive games releasing within the next year or two. While still in development and with no sign of a release date on the horizon, Naughty Dog has still given gamers enough information to be excited for. The Last of Us Part II will continue Ellie's story from the previous title with more amped up AI and even more ways to choose how to overcome obstacles and enemies.
Why you should play The Last of Us 2:
To see where Ellie's (and Joel's) journey continues from here
Whole new gameplay mechanics with more intelligent AI system.
Who doesn't love more zombies?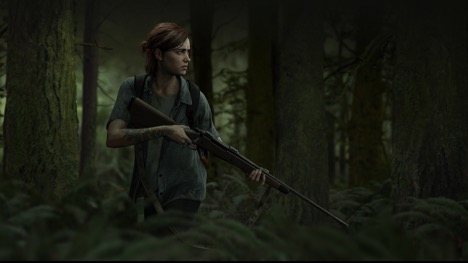 In the sequel, Ellie is a little older and a lot more deadly.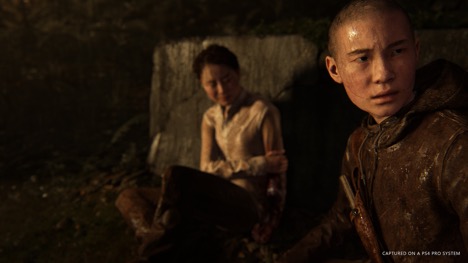 We will also be introduced to many new characters and a whole new juicy storyline.
You may also be interested in:
Image Gallery