[Top 15] Most Popular Zombie Games In The World
Updated: 21 Dec 2022 9:22 pm
Prepare for an incredibly good time with these 15 Popular Zombie Games.
From the simplistic zombie action of Unturned to Left 4 Dead's multiplayer mayhem. The zombie genre has produced a number of timeless classics these recent years that quickly gained a global following.  Now, it's time to take a look at the Top 15 Most Popular Zombie Games in the World.
15. Unturned (PC, PS4, XBOX ONE, XBOX SERIES X/S, LINUX)
Starting off the list is this free-to-play zombie survival game, Unturned. Placing you in a zombie-infested world where your sole task is to survive against the living dead.
Unturned is a pretty endearing game that skillfully combines both the charm of the visuals and mechanics of Roblox and Minecraft. And with an active and loyal fanbase to support the game, this is one charming and delightful game that you should absolutely try at least once.
Play This Game If You Like:
Simplistic Visuals
Multiplayer
Crafting Mechanics
Pick up and play simulation gameplay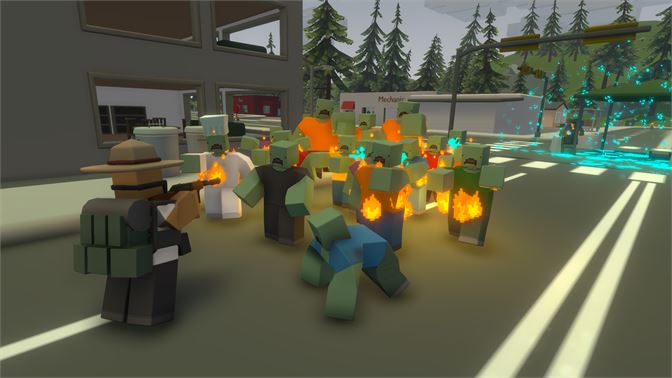 Fight your way through the adorable but thrilling zombies.
14. SCUM (PC)
Scum is a multiplayer survival game where you're tasked to survive and escape its harrowing island. 
In true zombie survival game fashion, Scum is an exhilarating experience that provides a deep and complex management system, without skimping on the action and gore. It's a very immersive game that aims to provide realism with each of its mechanics, making your entire journey unforgettable. 
Scum is a zombie shooter game done right.
Play This Game If You Like:
Multiplayer
Extensive management system
Character attribute customization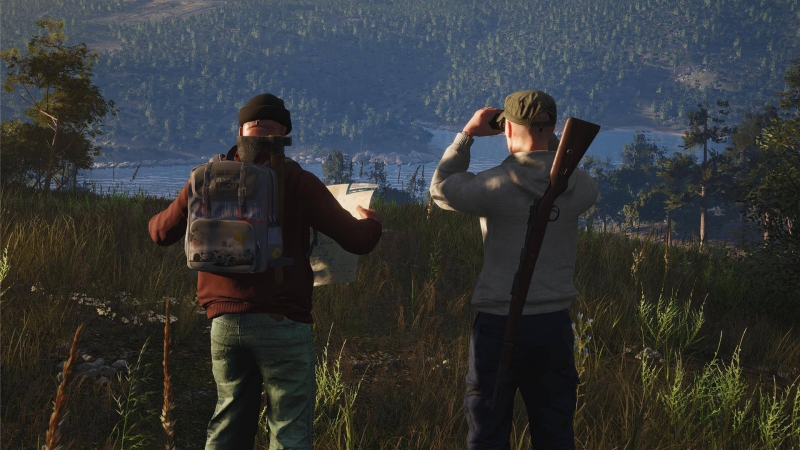 Survive SCUM's dark world.
13. 7 Days to Die (PC, PS4, XBOX ONE, LINUX)
7 Days to Die puts you in the shoes of a survivor of a nuclear World War III, who must survive by finding shelter, food, and water, in a zombie-infested land.
7 Days to Die is an incredibly ambitious title that lets you have complete control over its zombie-infested world. With a deep crafting system, thrilling zombie panic-inducing moments, and heart-stopping horde attacks, there's something here for everyone.
The game has come a very long way from its initial debut in 2013 and the game still retains its heart and soul, and everything is made even better with the introduction of multiplayer, making for such a chaotic good time. 
Play This Game If You Like:
Crafting Mechanics
Base Defense
Multiplayer
Day and Night Cycle
FPS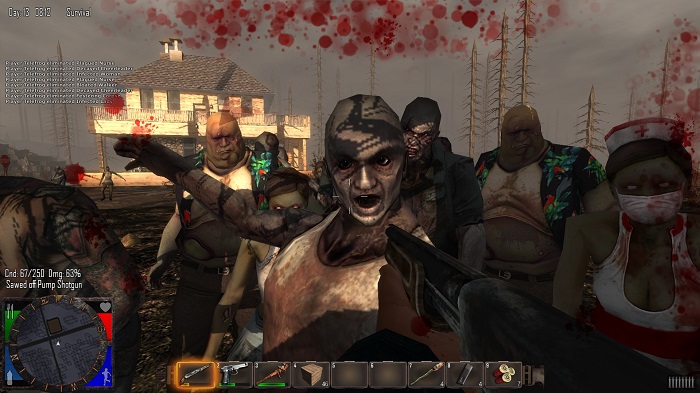 Shoot and kill your way through 7 Days to Die's world.
12. DayZ (PC, PS4, XBOX ONE)
Debuted as a mod for ARMA 2, DayZ soon turns into its own standalone game, where you must survive the fictional post-Soviet Republic of Chernarus where a mysterious plague has turned most of the population into violent infected.
DayZ is one haunting game that packs in a delightful but also terrifying world filled with many dangers; from the flesh-eating undead, wild lives, to even its cruel people. The game perfectly captures the tone of its bleak world, making for a great survival simulator game.
The game is incredibly unpredictable but also at times terrifying, making it a worthy game to experience.
Play This Game If You Like:
Multiplayer Game
Survival Mechanics
Open World Game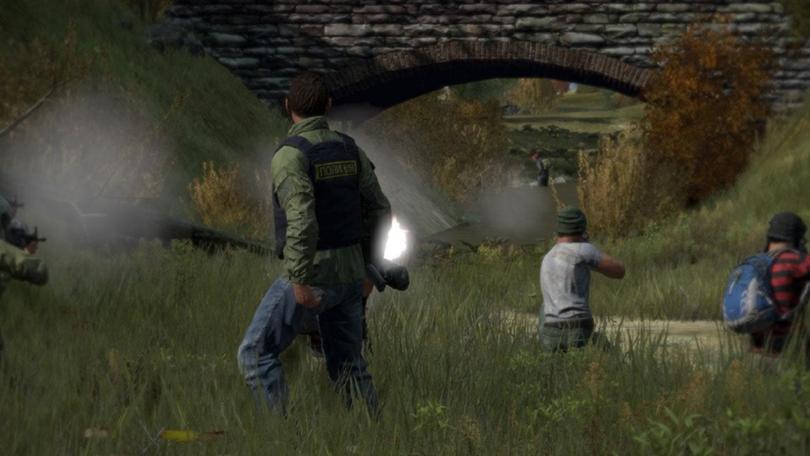 Trust or distrust in the world of DayZ.
11. Back 4 Blood (PC, PS4, PS5, XBOX ONE, XBOX X/S)
Serving as a spiritual successor for Left 4 Dead. Choose from a group of survivors as they fight and defend Fort Hope, from a group of grotesque infected called the Ridden.
Back 4 Blood retains and improves upon everything that its predecessor had to offer, resulting in a chaotic multiplayer game where bombastic mayhem is one of the key aspects of its entertainment. Along with a colorful cast of characters, grotesque-looking infected, and stellar gunplay that will keep you addicted.
One key change, however, is the replacement of the director AI in favor of a card system that aims to make each run feel diverse and thrilling. Providing an action-heavy game that will cover your monitor screen with plenty of buckets of blood and guts.
Play This Game If You Like:
Card Base System
Co-op Shooter
Over-the-top gore
Left 4 Dead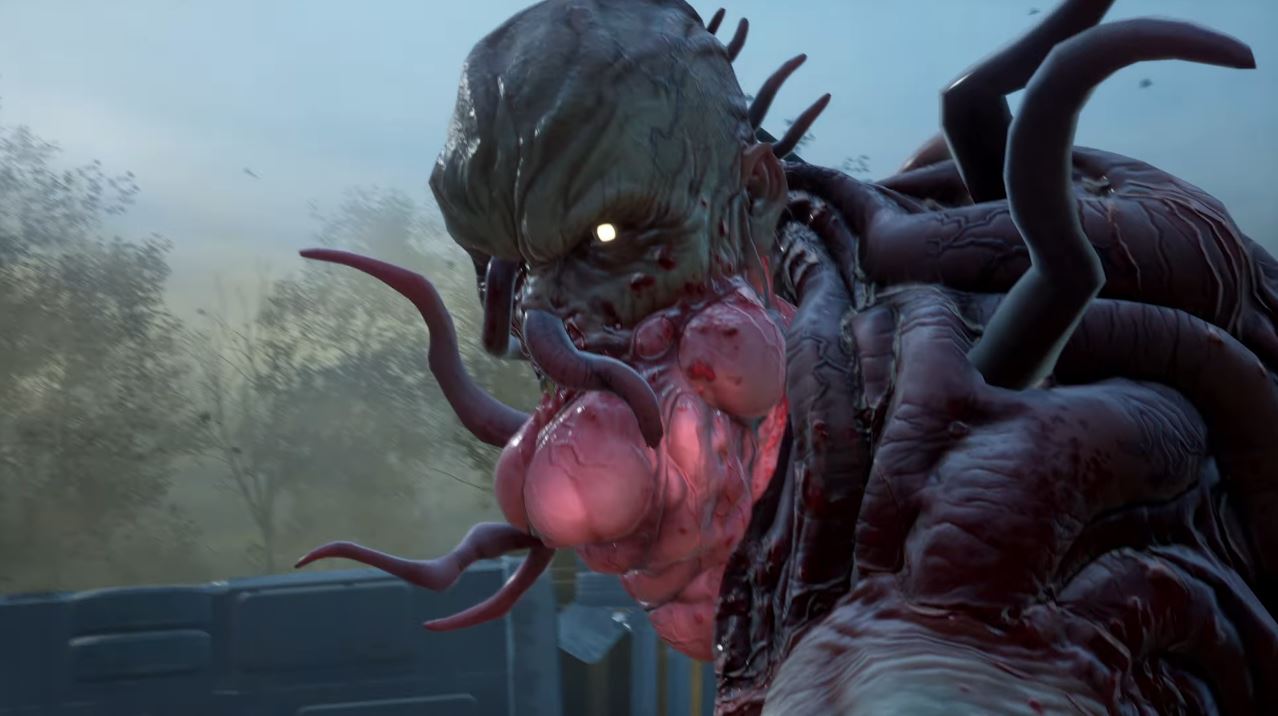 This grotesque creature is just one of the many you'll encounter.
10. World War Z (PC, PS4, XBOX ONE, NINTENDO SWITCH, STADIA)
Set within the same universe as the film of the same name, World War Z focuses on a group of survivors of a zombie apocalypse from all around the world.
The game perfectly captures what makes the film and its novel so captivating in the first place, by providing a high-octane action that sees you exploring all around the world in a glorious and bombastic fashion. 
It also manages to perfectly adapt the thrilling zombie encounters in the palm of your hands, as it lets you fend off hundreds, if not thousands, of incredibly fast and terrifying zombies to bash and shoot with its stellar combat.
Play This Game If You Like:
Insane amount of zombies to fight with
A colorful cast of characters to play as
Incredible and satisfying gunplay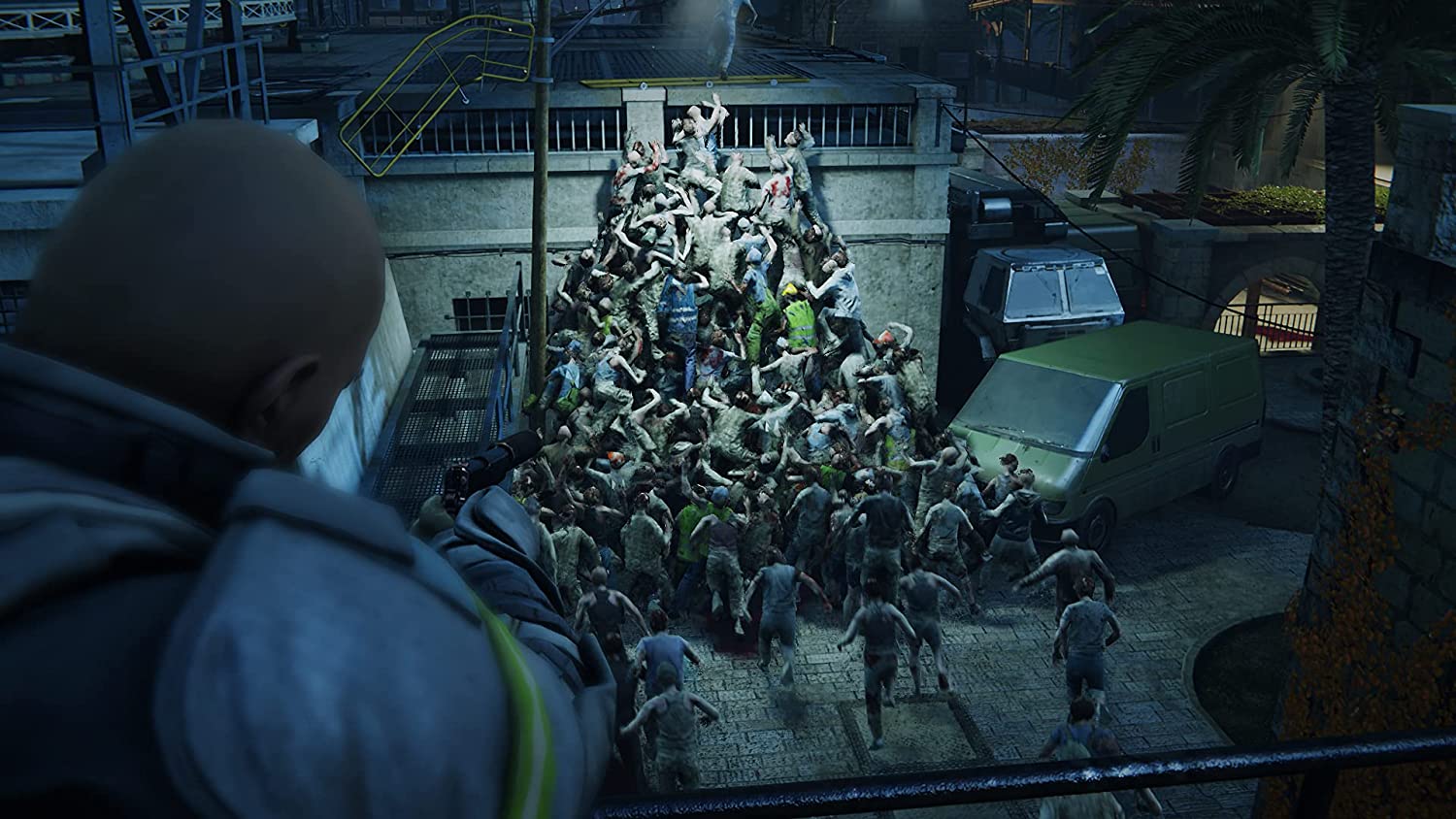 There's nothing more terrifying than a dozen hordes of zombies.
9. Call of Duty Zombies (PC, PS4, PS5, XBOX ONE, XBOX SERIES X/S)
Spawning from the popular Call of Duty franchise, COD: Zombies. The game puts you in the shoes of soldiers in the fight between the undead. 
Those familiar with the COD franchise, know that it features some of the most bombastic action games of recent years, and this zombie spin-off is no different. Offering a highly addicting horde mode where you're able to kill many shambling undead using the game's satisfying shooting combat.
It retains what makes the main games exhilarating in the first place and injects a little bit of humor and zombie guts to provide us with an even more delightful experience filled to the brim with balls-to-the-walls crazy action. 
Play This Game If You Like:
High octane action
Incredible gunplay
Horde Mode
Base Defense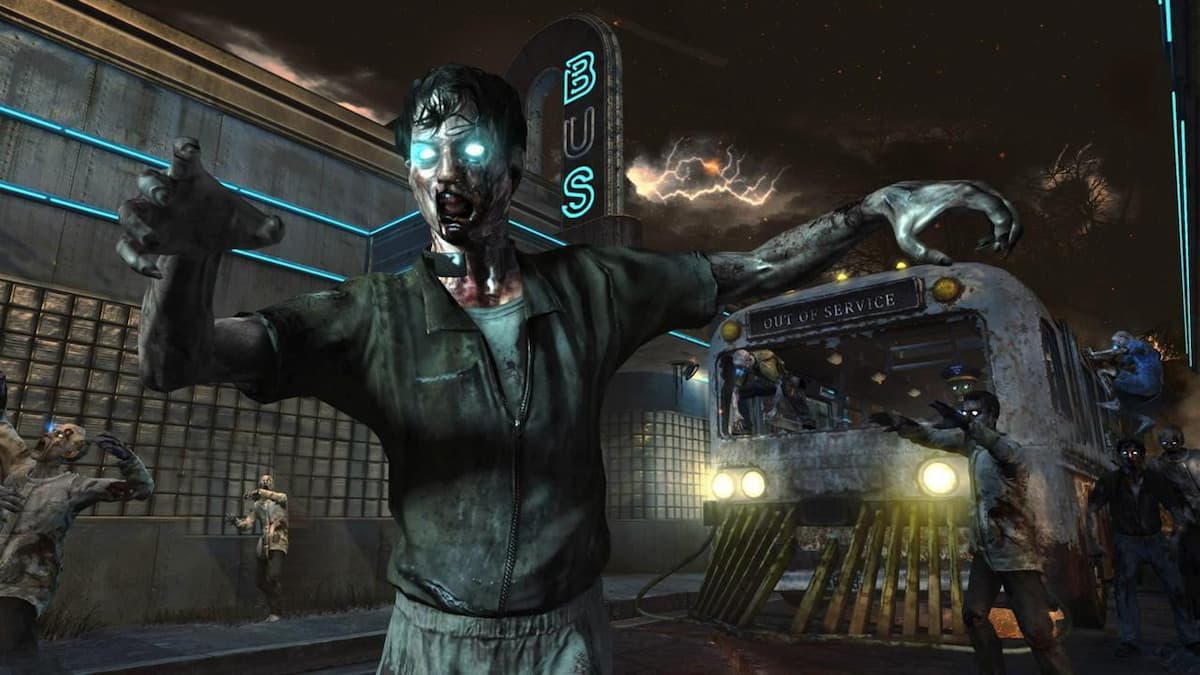 Yes, there are lots and lots of zombies to shoot at.
8. Days Gone (PC, PS4)
Shoot and drive your way through Days Gone as former outlaw-turned-drifter Deacon St. John on a quest to find his presumably dead wife.
Days Gone is such a refreshing take on the tired zombie sub-genre, placing its horror and action in a post-apocalyptic world in the eyes of a biker. The game features tons and tons of gross looking infected waiting to tear you apart providing many moments that will put you on the edge of your seat.
As well as a complex crafting system and incredible biking, providing us with an experience that's filled to the brim with thrills and chills. 
Play This Game If You Like:
RPG Mechanics
Tense Zombie Action
Engaging Story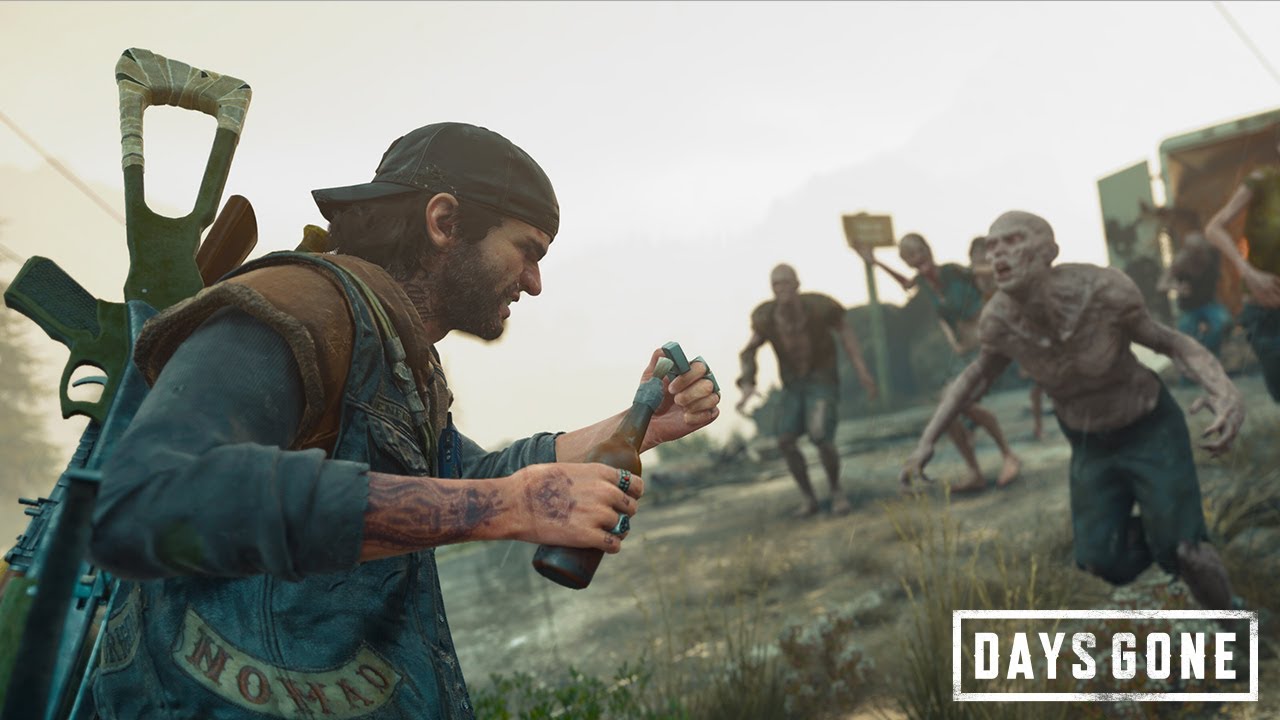 Prepare yourself for a wild journey.
7. Dying Light (PC, PS4, XBOX ONE, NINTENDO SWITCH)
Serving as a polished successor to Dead Island, Dying Light puts you in the shoes of Kyle Crane as he travels a Middle-Eastern city called Harren, infested with zombies in this first-person survival horror game.
Dying Light has everything that you love about the Dead Island series; the incredibly satisfying combat, intimate encounters with its gruesome undead, and a well-executed setting that will easily make you immersed in its world.
However, it also packs in tons of new features that make it easily stand out from its predecessor. Such as the amazing parkour system that makes each hop from one building to another feel ever so fluid, and the terrifying day and night cycle that will make you afraid of exploring in the dark. 
All of this combined makes Dying Light a worthy game that every gamer needs to play.
Play This Game If You Like:
Fluid Parkour
Day and Night Cycle
Open World Game
Satisfying Combat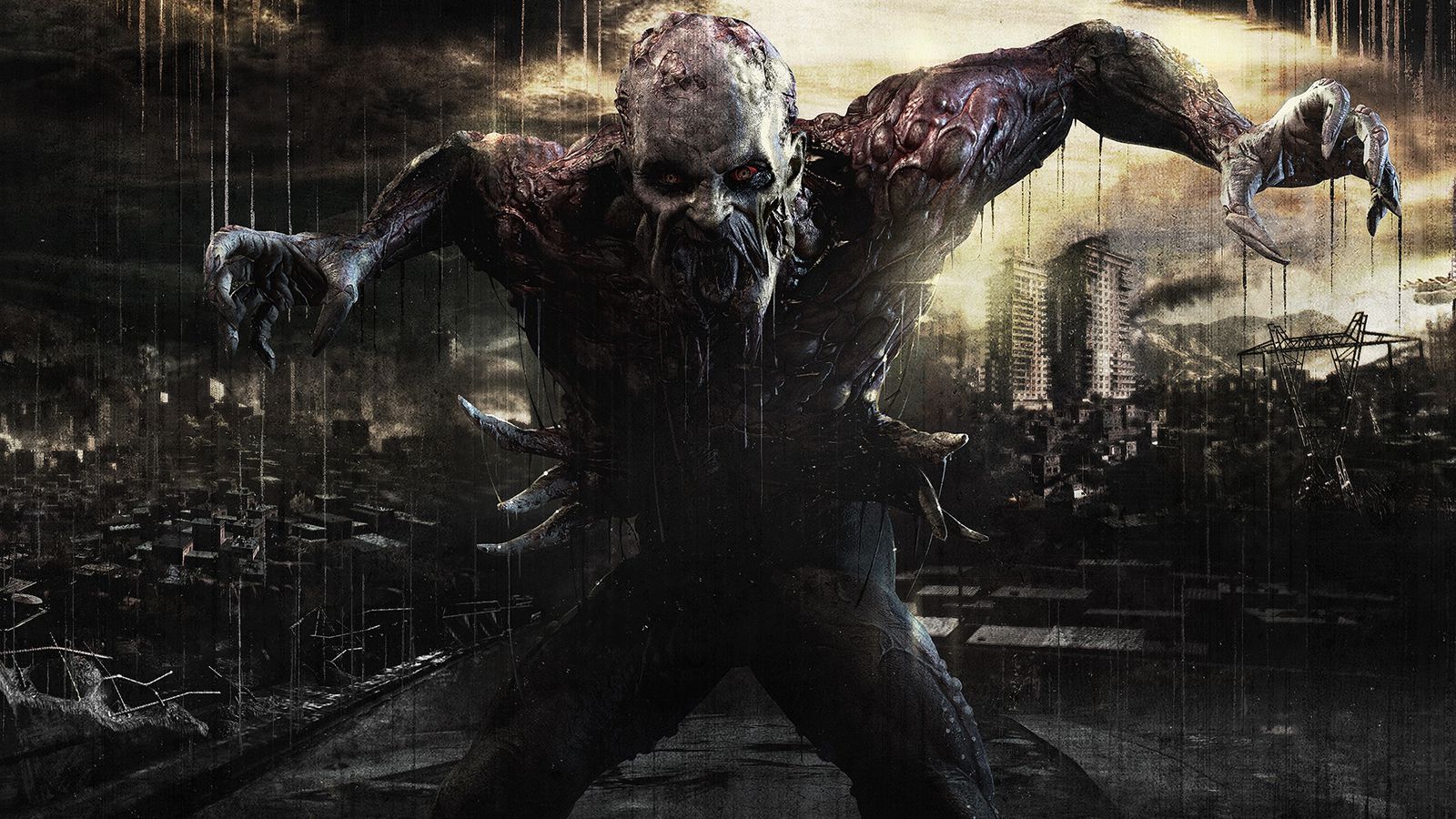 Terrifying and grotesque. This creature is just one of the many threats you'll encounter in the game.
6. Project Zomboid (PC, LINUX, MAC OS)
Project Zomboid is an open-world isometric survival horror game set in a post-apocalyptic world where zombies roam free and you control a survivor trying to survive before your inevitable demise.
Project Zomboid is the perfect game to play if you're looking for an incredibly bleak and immersive game that emphasizes its realism. Though it may look like a simplistic game on the outside with its graphics, the game holds an incredibly steep learning curve that makes even the expert of the genre sweat with tears.
Play This Game If You Like:
Open World Game
Survival Simulation
Simplistic Graphics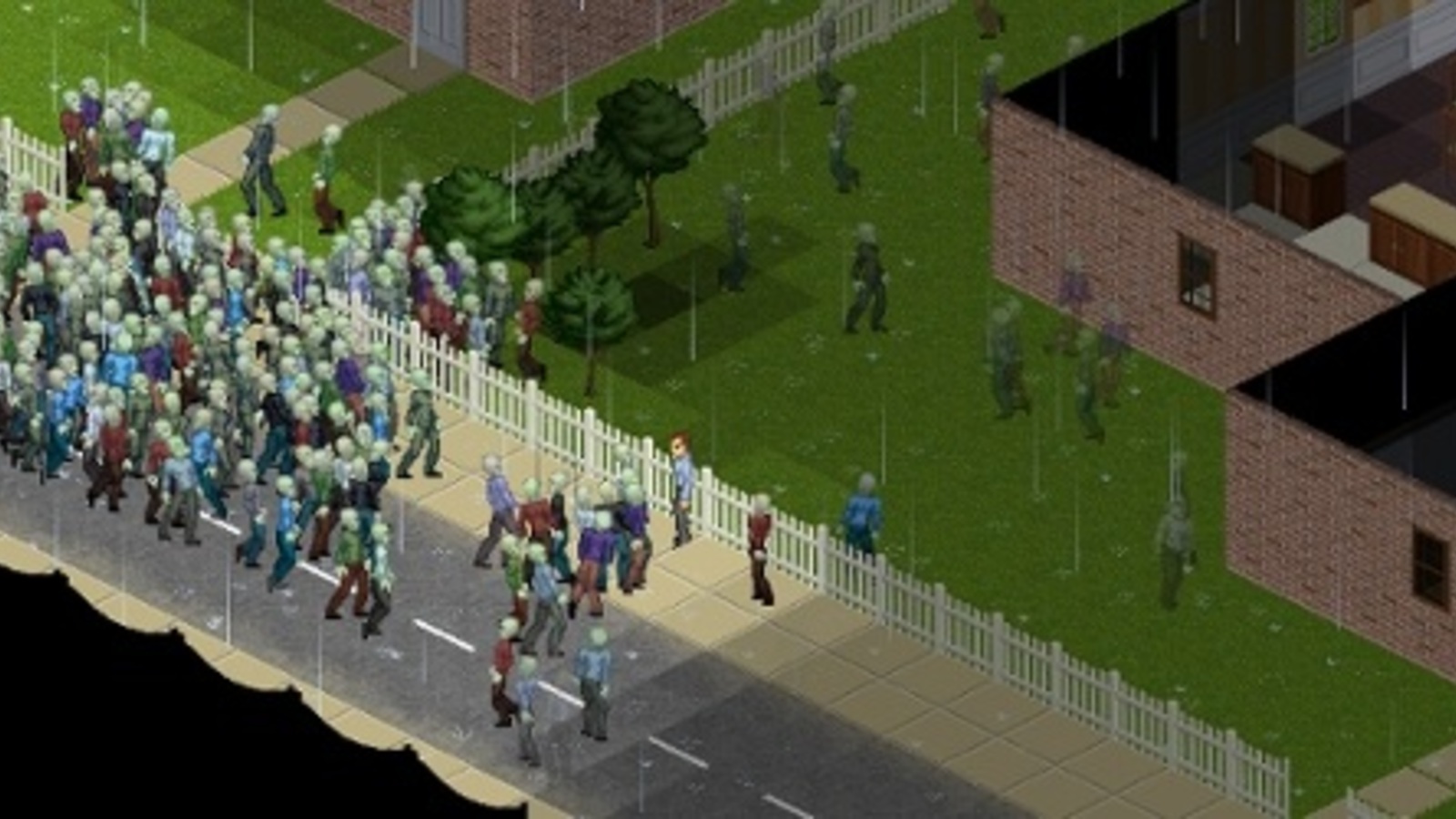 Get ready for one of the most intense games of all time.
5. Telltale's The Walking Dead: Season 1 (PC, PS3, PS4, PSVITA, XBOX 360, XBOX ONE, NINTENDO SWITCH, ANDROID, IOS, MAC OS, OUYA)
Prepare yourself for one of the most touching stories ever told in gaming, as you play as Lee Everett 
Telltale's The Walking Dead not only helped redefine the point-and-click genre but also delivered one of the most compelling stories in gaming history. Every single decision presented to you will make you second-think about its consequences.
Making you care about its numerous characters is at the heart of TWD and the many sweat-inducing scenes with the shambling undead are just part of the fun and stress. 
Play This Game If You Like:
Episodic Story Structure
Every single decision matters
Cinematic Approach
Story-Driven Game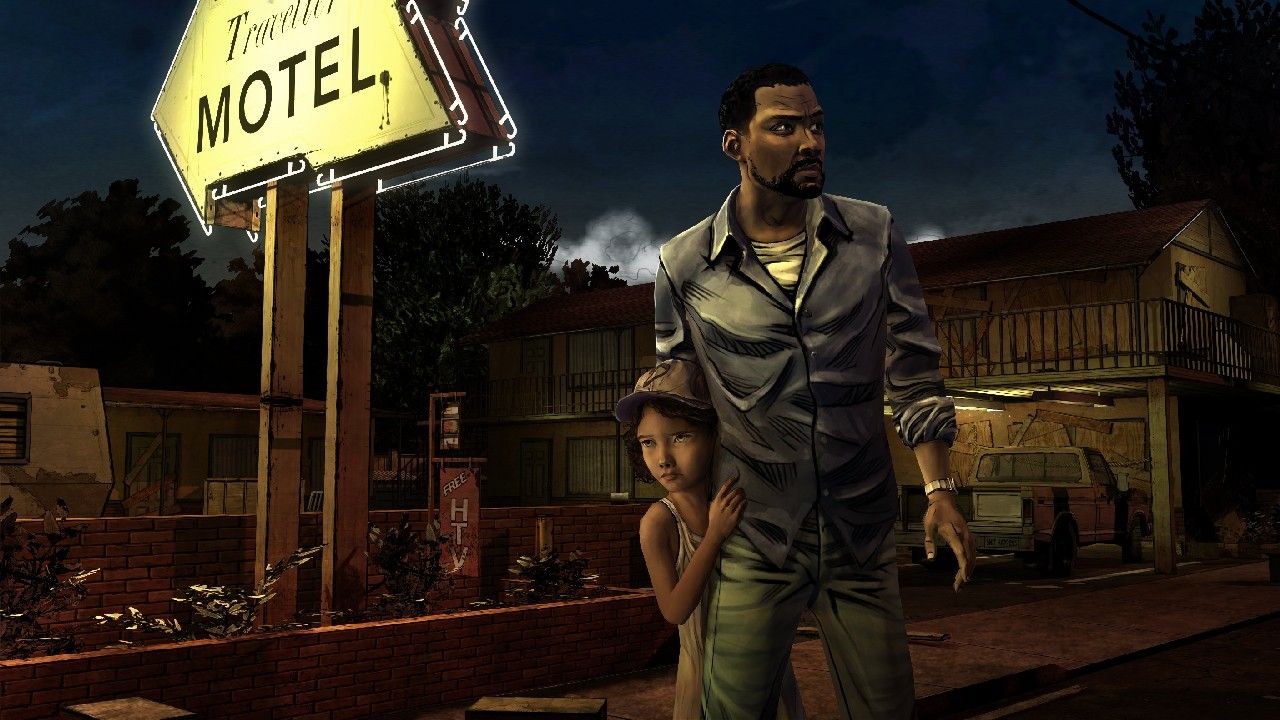 Be attached to one of the most emotionally devastating game of all time.
4. Resident Evil 7: Biohazard (PC, PS4, PS5, XBOX ONE, XBOX SERIES X/S, NINTENDO SWITCH, AMAZON LUNA, STADIA)
In this return to form for the franchise, you assume the role of Ethan Winters as he searches for his long-missing wife in a dilapidated location that's riddled with unknown creatures lurking in the dark, as he solves cryptic puzzles and fights the monsters.
The game that resurrected the franchise, RE 7 helped breathe new life into the franchise by providing us with an incredibly horrific game, full of disgusting and stunning visuals and an all-new perspective that makes the horrors even more immersive.
The Baker family is an iconic and terrifying adversary and will easily make your skin crawl as you make your way inside their creepy and decrepit house. Jack Baker's menacing presence makes each of his appearances jump-worthy and will leave a mark on you.
Play This Game If You Like:
Survival Horror
FPS
Heavy Focus on Puzzle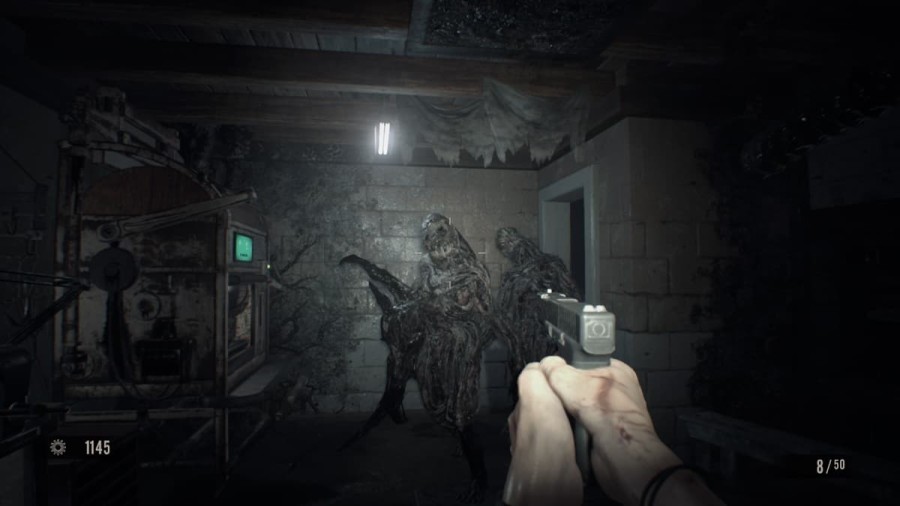 Don't be afraid of the dark.
3. Resident Evil 2 Remake (PC, PS4, PS5, XBOX ONE, XBOX SERIES X/S, NINTENDO SWITCH, AMAZON LUNA)
A great remake of an already great game, in Resident Evil 2, you follow the stories of Claire Redfield and Leon S. Kennedy in two interwoven campaigns as they relive the nightmare of Racoon City. 
Resident Evil 2 Remake brought the already excellent RE 2 original and gave it a modern facelift, resulting in one of the most terrifying and engaging games of the decade. The game placed the fixed cameras behind the player's back, making for a more precise combat and making each shot ever so satisfying.
The game also has incredibly gory dismemberment physics, coupled with an outstanding atmosphere that will make you easily shit your pants as you try to defend yourself from the horrors of the RPD. This is a modern classic that every single gamer should at least experience once.
Play This Game If You Like:
Survival Horror
4 Story Campaigns to play
Stunning visuals
Extremely gory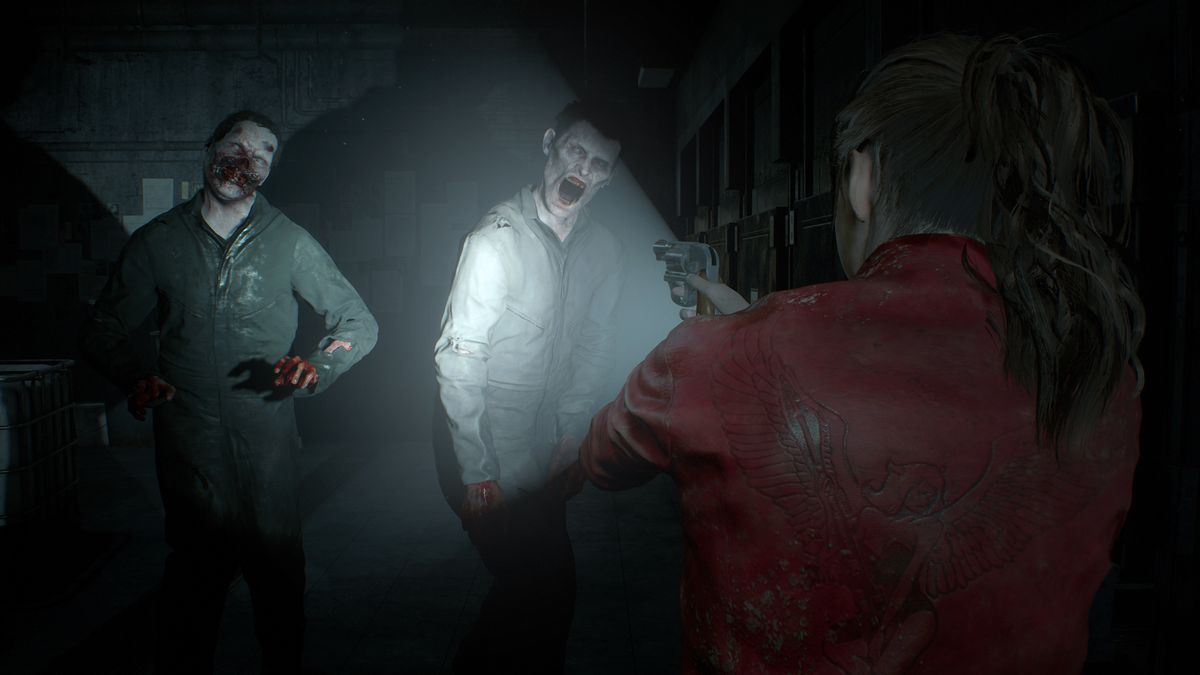 Marvel in the game's glorious retelling of the 1998 nightmare.
2. Left 4 Dead 2 (PC, XBOX 360, LINUX, MAC OS)
Of course, no list is ever complete without Valve's zombie classic, Left 4 Dead 2. Choose from four lovable survivors as they fight their way through massive hordes of infected to reach a certain objective in this five-chapter adventure that's presented as a movie.
Valve has created tons of incredible FPS action games, and Left 4 Dead 2 is no exception. Featuring an incredibly charming cast of characters, coupled with satisfying gunplay and a variety of arsenal of weaponry, fighting the undead has never been more fun.
This is further emphasized with the introduction of the Director AI. This system makes sure every single run is never the same, making for a refreshing gameplay experience that's essential for every zombie fan.
Play This Game If You Like:
FPS action
Multiplayer 
Multiple Characters to play as
Versus Mode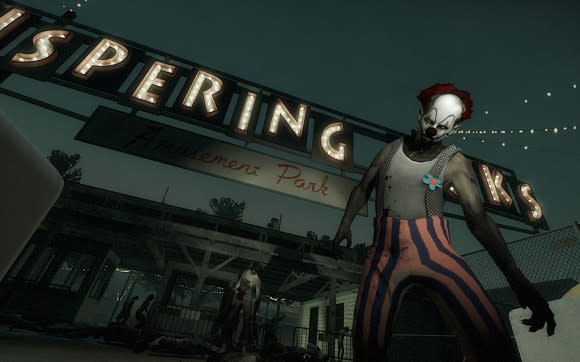 There just had to be a clown in the game, didn't it?
1. The Last of Us (PS3, PS4, PS5)
In this highly acclaimed game developed by Naughty Dog, you play as Joel, tasked with protecting and escorting a teenage girl named Ellie, across the post-apocalyptic United States.
Whichever version of the game you play, whether it's the PS3 original or the PS5 remake, the incredibly moving story remains the same. It and its characters are the heart of the Last of Us, making each second of the journey such a compelling and captivating one. 
Exploring its lush and vibrant but dangerous world makes for such an immersive experience that no game can ever replicate. And with an incredible soundtrack to listen to, Last of Us cemented itself as the most popular zombie game, all around the world.
Play This Game If You Like:
Story Focus Game
Crafting Mechanics
Exhilarating Gameplay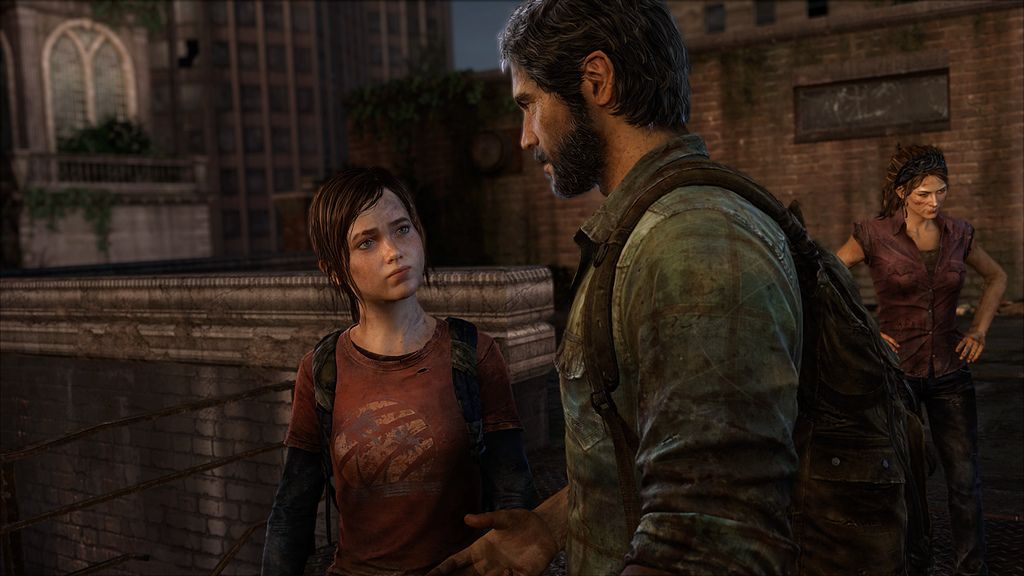 Protect the immune Ellie from the clutch of the disgusting infected.
You may also be interested in: