[Top 15] Best Story Games for PS5 (Ranked Fun To Most Fun)
Updated: 05 Feb 2023 4:13 pm
fight for your life in heart-stopping narratives
We have to admit that all the fancy colors, ray tracing, and polished graphics can no longer compensate for terribly written narratives in gaming. Which is good because game developers are now giving us some of the best stories in modern entertainment.
Some developers certainly do it better than others, which is why we made you a list of the best story games for PS5. It has it all: fun, thrills, emotions, and a fully immersive experience. 
What makes a good story game? 
Unique plots.
Clever storytelling.
Characters are written so well that the player bonds and feels for them.
Carrying a meaningful message.
Keeping the player engaged throughout the entire playthrough.
Keep in mind that all the games below share most of these features, and some excel at aspects other than the story, so don't be surprised if you see a Game of the Year winner rank #7!
To the list!
15. Ratchet & Clank: Rift Apart
Released for PS5 on June 11, 2021
Ratchet & Clank: Rift Apart Gameplay: 
Ratchet & Clank: Rift Apart is an intergalactic adventure from Insomniac Games that showcases what's possible for games designed around PS5's SSD and DualSense wireless controller. Players seamlessly travel through different dimensions in mid-gameplay. The DualSense wireless controller brings combat to life, with haptic feedback and the adaptive triggers adding powerful sensations that increase immersion in combat. 
The true demo for the PS5 features stunning graphics and unstoppable performance.
Ratchet & Clank: Rift Apart looks and feels great. Colors, character models, and planets are all well polished. It's crazy how much a PS5 can render in real time, and Rift Apart certainly demonstrates it.
The story is great; it's very easy-going and full of humor, and the pacing is more laid-back so you can enjoy both chaos and exploration.
Highly suggested, especially if you have kids!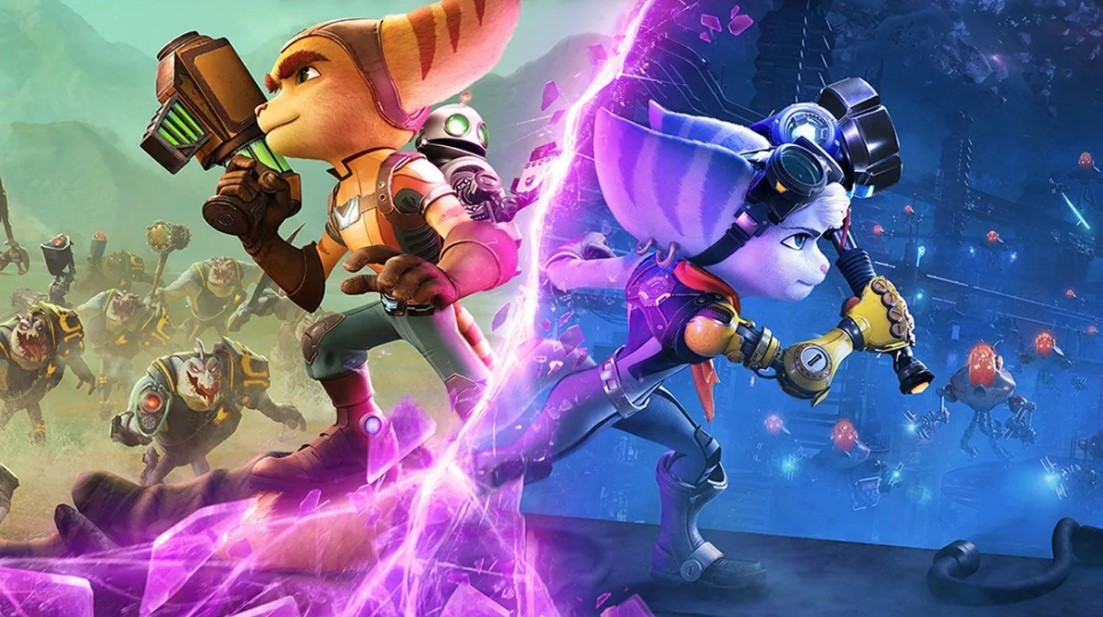 A great story told through a revolutionary console.
 
14. Life Is Strange: True Colors
Released for PS5 on 10 September 2021
Life Is Strange: True Colors Gameplay: 
Life is Strange: True Colors follows Alex Chen, who tries to hide her supernatural ability to absorb and manipulate others' emotions. Following her brother's death, she's forced to embrace her powers to uncover the dark secrets buried in her town.
Life is Strange: True Colors is a must-watch if you're looking for a good story. It's set in Haven Springs, a beautiful town full of life. The visuals are absolutely stunning, the music is captivating, and there are always mini-breaks for you to breathe and just enjoy the atmosphere.
Life is Strange is known for well-written stories, and this is no exception; you're in for 10-15 hours of peace, love, hate, and anger, and you'll feel it all. The characters feel alive, and you develop emotions towards them as if you're really Alex.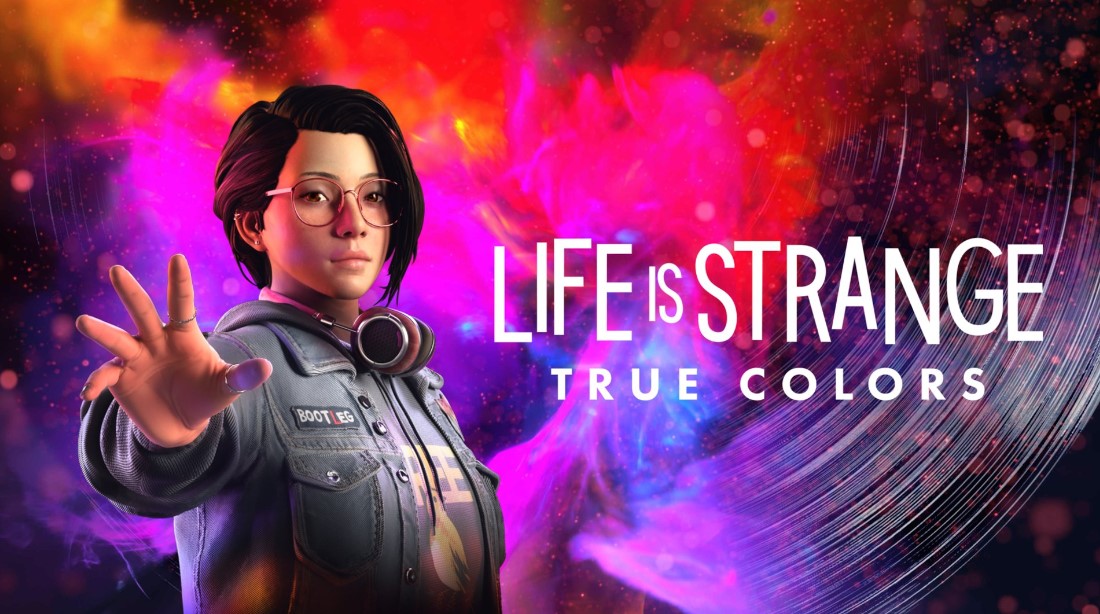 Jump into Haven Springs and uncover all the secrets, and feelings.
 
13. Death Stranding
Released for PS5 on September 24, 2021
Death Stranding Gameplay: 
Besieged by death's tide at every turn Sam Bridges must brave a world utterly transformed by the Death Stranding. Carrying the stranded remnants of the future in his hands, Sam embarks on a journey to reunite the shattered world one step at a time. What is the mystery of the Death Stranding? What will Sam discover on the road ahead? A genre defining gameplay experience holds these answers and more. 
Ah yes… Death Stranding, a walking simulator, a FedEx simulator, thousands of 0/10 user reviews,
So, why is it on our list?Because most of these "reviewers" didn't even play the game, trust me: Death Stranding gets so much hate because it plays differently and takes a different approach to the interactive experience. You can't play this game like your typical Fortnite or Call of Duty.
If you can bare the switch in pace and gameplay compared to other games, you'll certainly not regret it. It's a work of art, and not everyone understands art. The gameplay is unique, and the soundtracks in Death Stranding are just in another league.
Death Stranding is highly recommended and worth stepping outside of your comfort zone for.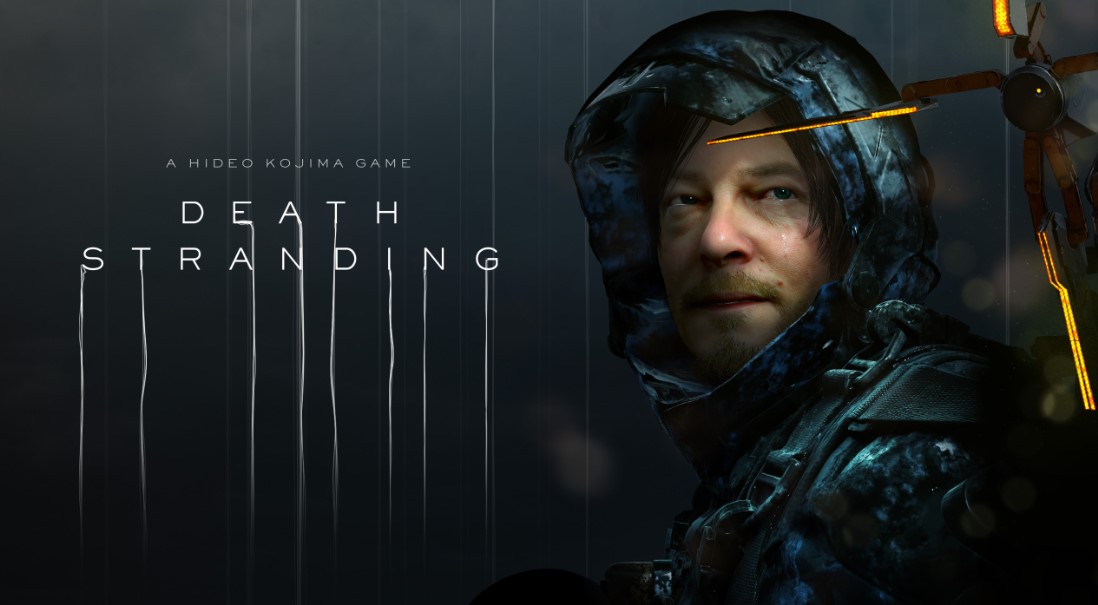 Kojima's craziest and most ambitious work to date, a truly unique piece of art.
12. Deathloop
Released for PS5 on 14 September 2021
Deathloop Gameplay: 
DEATHLOOP transports players to the lawless island of Blackreef in an eternal struggle between two extraordinary assassins. Explore stunning environments and meticulously designed levels in an immersive gameplay experience that lets you approach every situation any way you like. Hunt down targets all over the island in an effort to put an end to the cycle once and for all, and remember, if at first you don't succeed, die, die again.
Deathloop is the polar opposite of Death Stranding; it didn't let all of the ambition out, which fortunately worked out well for the game.
mixing stealth, weighty gunplay, supernatural powers, and play-your-way weapons and gadgets. Deathloop feels new, creative, and fun.
Arcane Studios created a world that was inspired by other games such as Dishonored, Hitman, and Bioshock, but with twists that make it feel very different.With a gorgeous world with lots to explore, Deathloop creates an interesting story with well-written characters and a good plot.
It's worth playing; it's a nice switch from regular A-Z stories.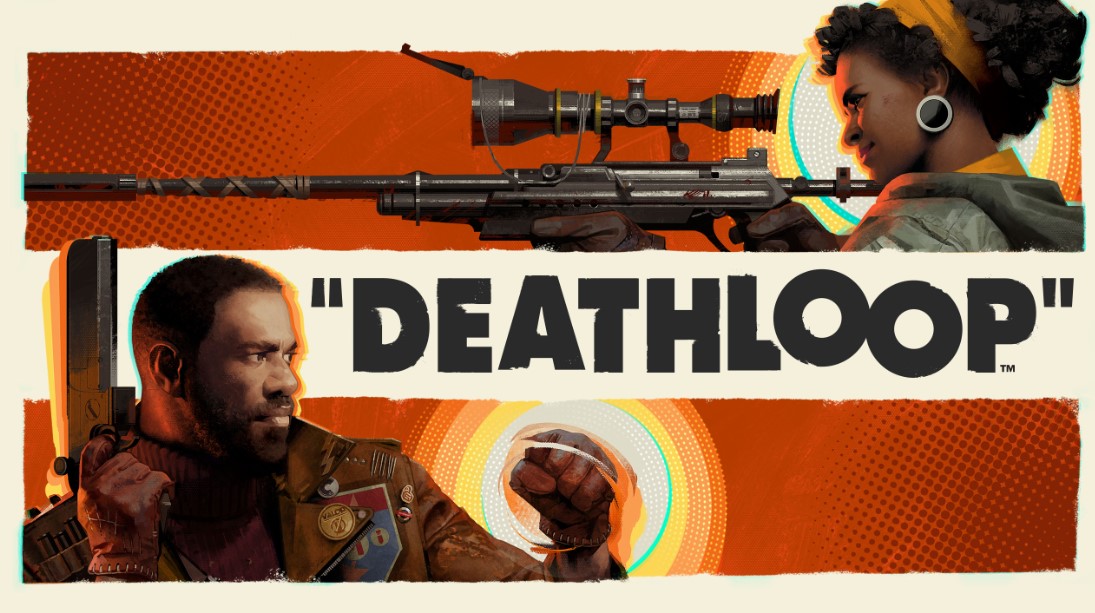 If at first you don't succeed, die, die again.
11. Judgment
Released for PS5 on April 23, 2021
Judgment Gameplay: 
Judgment is the dramatic tale of a disgraced lawyer seeking redemption in a world rife with corruption and despair. Investigate the seedy Red Light District of Kamurocho by stepping into the mind of private detective Takayuki Yagami and utilize innovative investigation systems to uncover the secrets that lie deep within Kamurocho's corrupt underbelly.
Judgment is a beautiful experience that we totally recommend. It's an intense investigative adventure full of drama, action, and thrills.
Judgment is one of the best games in the "Yakuza" series; the combat is fun and fluid; it has an excellent story that easily keeps you engaged for 100 hours; and there's so much side content and mini games to do!
If you want to have fun beating up enemies and also enjoy a great story and great characters, this game is for you.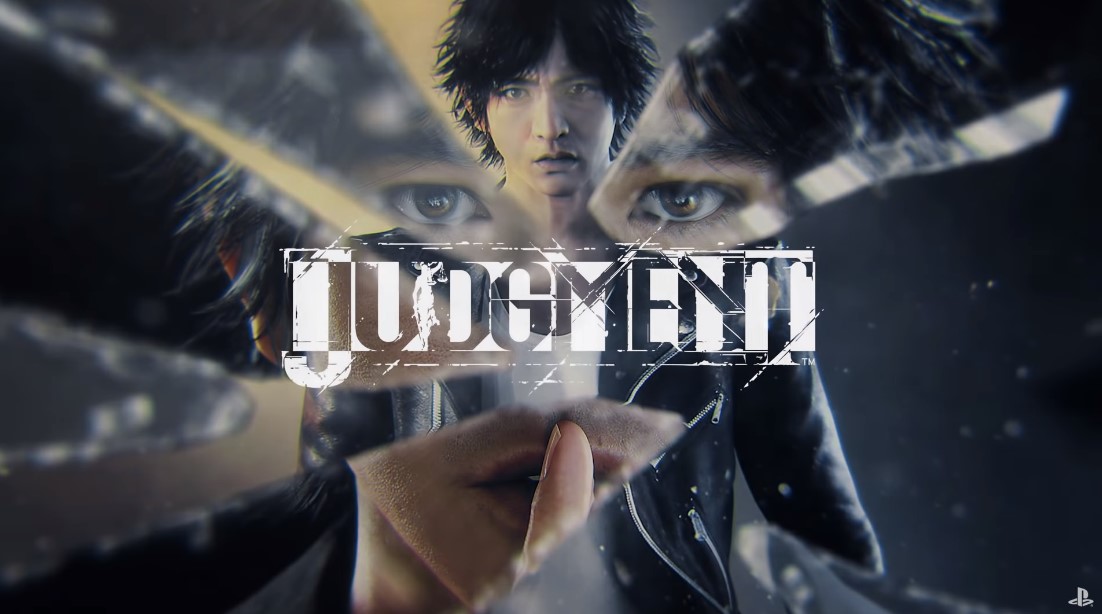 An amazing murder mystery with cool combat mechanics. Judgement is fun in and out of cutscenes.
 
10. Control: Ultimate Edition
Released for PS5 on 2 February 2021
Control: Ultimate Edition Gameplay: 
After a secretive agency in New York is invaded by an otherworldly threat, you become the new Director struggling to regain Control. This supernatural third-person action-adventure game will challenge you to master a combination of supernatural abilities, modifiable loadouts and reactive environments, while fighting through a deep and unpredictable world.
Control is an incredible combination of storytelling, worldbuilding, exploration, and combat. The insane attention to detail is present in every corner; the visuals and narrative are well polished.
Remedy Entertainment outdid themselves; Control on the PS5 is eye candy, and ray tracing and stable frame rates are just something to die for.
Control is the best choice if you're looking for a mystery sci-fi story-based action adventure.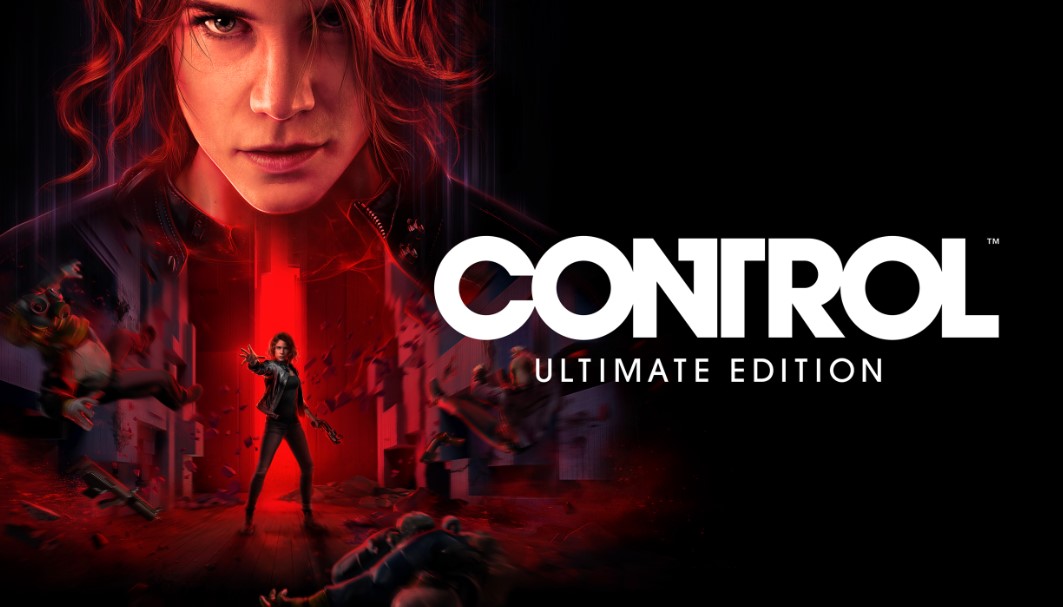 Control is Remedy at its best, the result of 18 years of experience since Max Payne.
 
9. A Plague Tale: Innocence
Released for PS5 on 6 July 2021
A Plague Tale: Innocence Gameplay: 
A Plague Tale: Innocence offers an adventure supported by an original scenario, with gameplay that blends action, adventure and stealth phases. Play as Amicia and her little brother Hugo, both orphans and on the run from the terrifying Inquisition. The young heroes will also need to survive against an even greater danger: supernatural swarms of rats that appeared with the great plague infecting across cities and countryside.
A Plague Tale: Innocence is an indie survival game that resembles The Last of Us. It has gorgeous graphics and immersive music, and every chapter is fun to play. The pace is appropriate for a game with such a diverse set of mechanics.The cast did an amazing job; their dedication really made the game shine.
The writing and delivery are 10/10. It's a nice, engaging story that plays differently from other AAA games; Amicia doesn't have plot armour or a hidden talent of turning into Hitman and killing everyone. You play the game as if it's a real-life scenario—no tricks, no explosions.
If you're here for a story, it's as good as a story gets.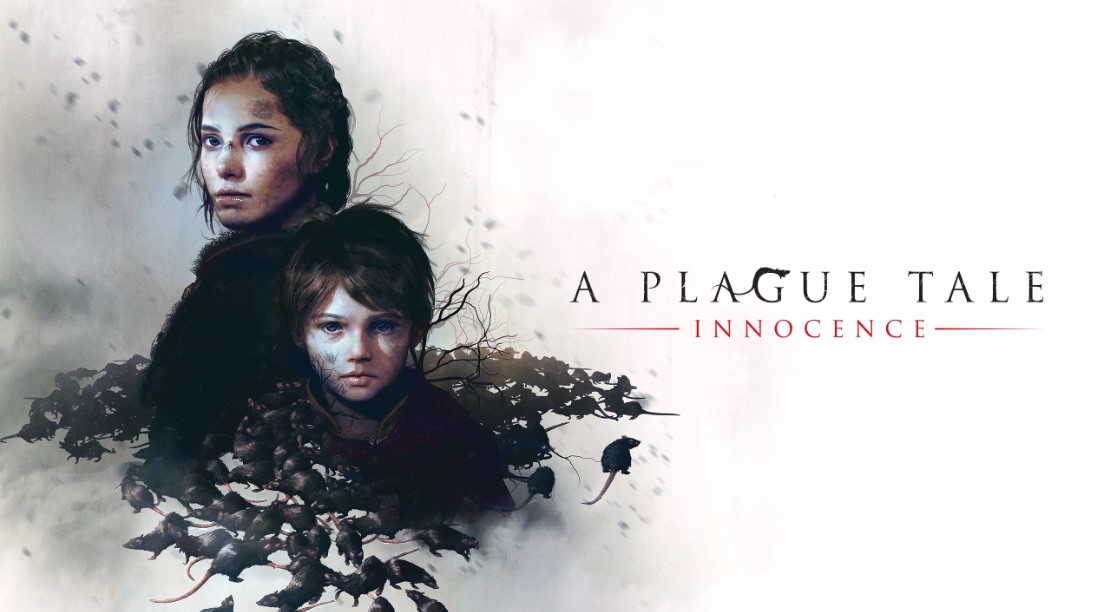 A Plague Tale: Innocence is a hidden gem that you'll regret not playing earlier.
 
8. Persona 5 Royale
Released for PS5 on October 21, 2022
PERSONA 5 ROYAL Gameplay: 
Forced to transfer to a high school in Tokyo, the protagonist has a strange dream. "You truly are a prisoner of fate. In the near future, ruin awaits you." With the goal of "rehabilitation" looming overhead, he must save others from distorted desires by donning the mask of a Phantom Thief.
Prepare for an all-new RPG experience in Persona 5 Royal based in the universe of the award-winning series, Persona!
Persona 5 Royal is packed with new characters, confidants, story depth, new locations to explore, and a new grappling hook mechanic for stealthy access to new areas. 
Initially released in 2016, Persona 5 was a major success for Atlus. They were so successful that they released Persona 5 Royal, which included new content and improved performance.
Persona 5 is crafted with fun and engaging dungeon design, a fantastic plot, entertaining characters with realistic problems, and a very fleshed-out time management system, which all come together to form Persona 5.
It's worth the 110 hours of playtime in Persona 5 Royal; it feels like you have a second life.
You'll love it.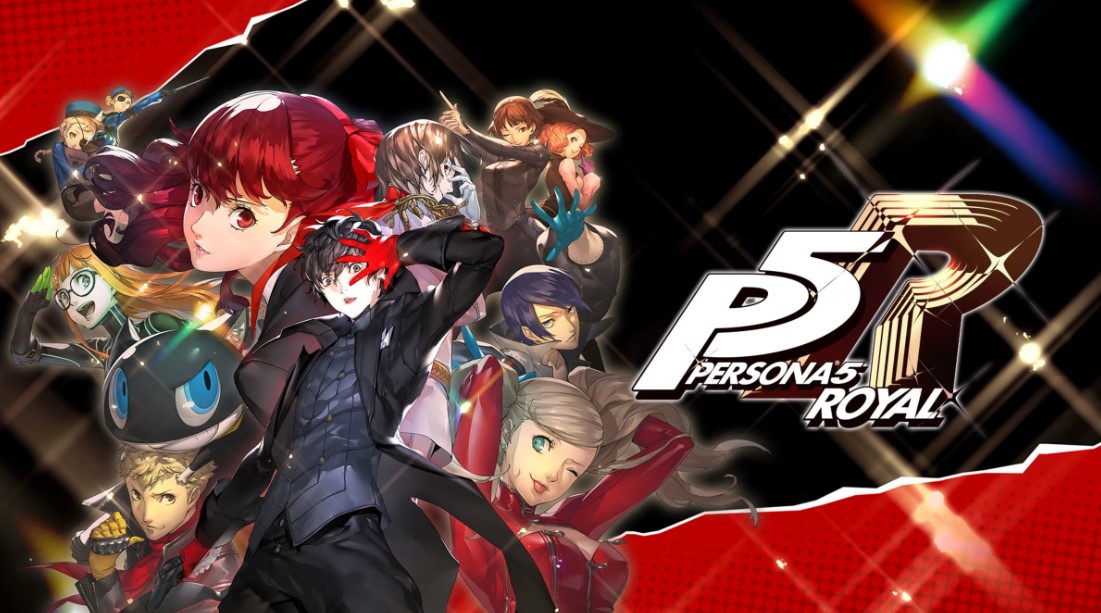 Everything a weeb gamer wants in a JRPG. P5 won #1 Best PS4 Game of 2017.
 
7. Elden Ring
Released for PS5 on February 25, 2022
Elden Ring Gameplay: 
ELDEN RING is a fantasy action-RPG adventure set within a world created by Hidetaka Miyazaki, creator of the influential DARK SOULS video game series; and George R.R. Martin.
In Elden Ring, you play as a tarnished warrior who is called back to the Lands Between to restore the Elden Ring and become the Elden Lord. But that's no easy task because you have to fight through demigods and hardened warriors.
What?! The 2022 Game of the Year Award winner is number 7?!
Despite being neck-and-neck with the God of War Ragnarök, Elden Ring was named Game of the Year.The storytelling caused some issues.
Don't get me wrong: the story is rich, the lore is captivating, and it's carefully written so that certain things are left open to interpretation, which unfortunately irritated some players.
Don't worry though, Elden Ring flew right through critics and records; it's untouchable. The story is harder to digest than your usual God of War, but it's still great.
An easy recommendation for anyone, you'll get the story if you put in enough effort, and other aspects of Elden Ring generously compensate for the mysterious narrative.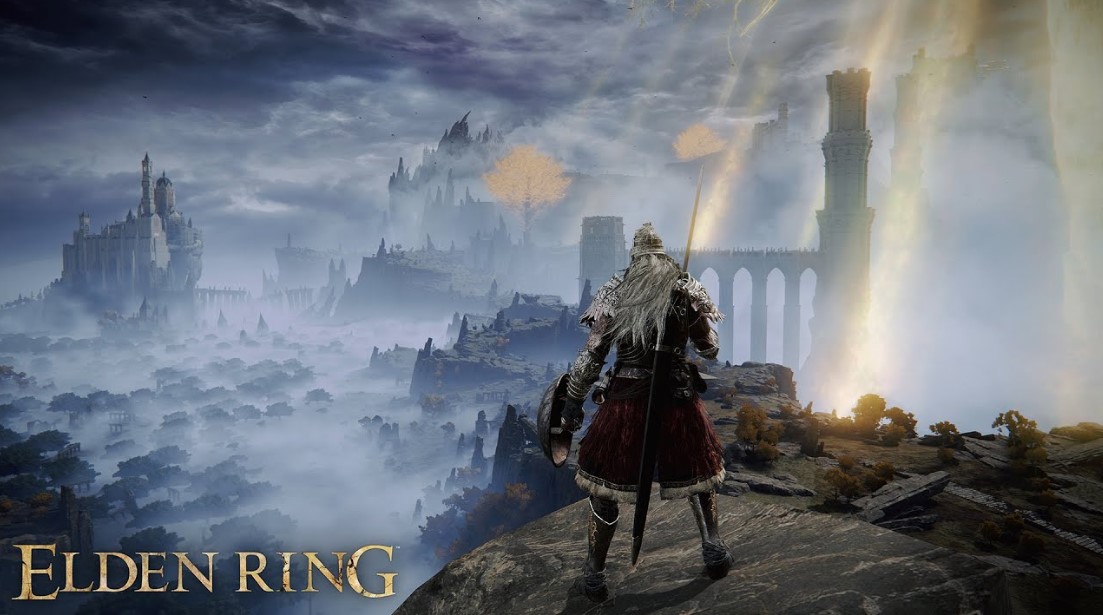 Game of the Year award winner 2022. Calling it a masterpiece is an understatement .
 
6. Marvel's Spider-Man Remastered
Released for PS5 on November 12, 2020
Marvel's Spider-Man Remastered Gameplay: 
This isn't the Spider-Man you've known before, or seen in a movie. This is an experienced Peter Parker who is more masterful in fighting major crimes in New York City. At the same time, he is struggling to balance his tumultuous personal life and career while the fate of nine million New Yorkers rests upon his shoulders. 
Marvel's Spider-Man Remastered should be your introduction to PlayStation exclusives; it's everything Sony stands for.
It has enjoyable exploration powered by revolutionary traversal mechanics and very smooth combat that rewards you if you learn the mechanics correctly.Combat and traversal in Marvel's Spider-Man never get boring.
Story-wise, this game feels like a blockbuster movie. The never-ending action and blend of free control and forced cutscenes make for an impressive narrative.
The remaster is for performance and visual upgrades; the story remains the same as Marvel's Spider-Man (2018).
I highly recommend this game to anyone.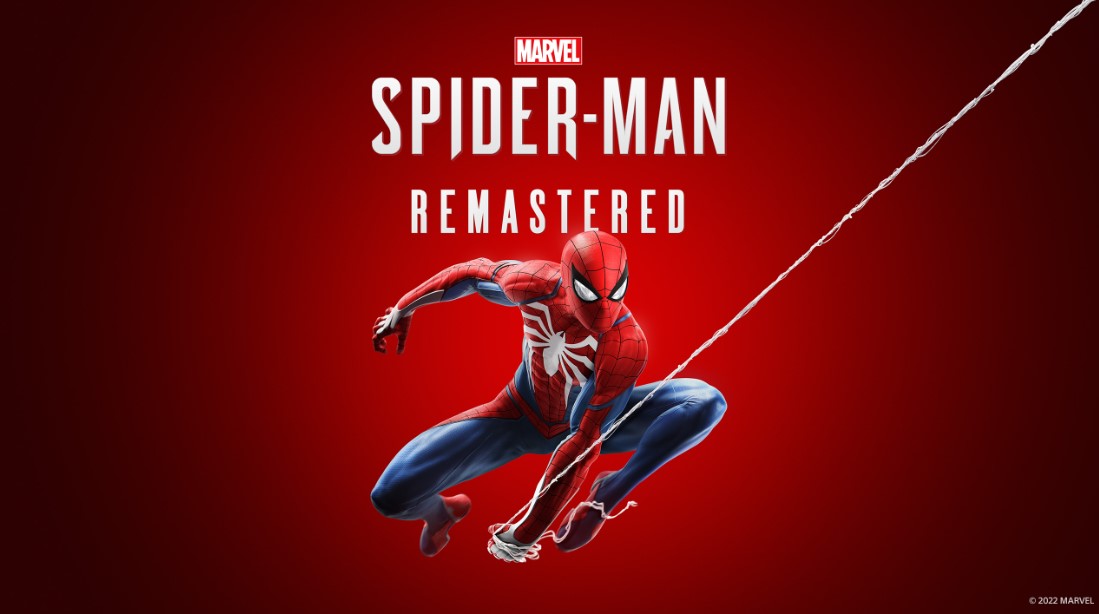 The best comic book video game adaptation you'll ever play.
 
5. Ghost of Tsushima Director's Cut
Released for PS5 on August 20, 2021
Ghost of Tsushima Director's Cut Gameplay: 
The year is 1274. Samurai warriors are the legendary defenders of Japan -- until the fearsome Mongol Empire invades the island of Tsushima, wreaking havoc and conquering the local population. As one of the last surviving samurai, you rise from the ashes to fight back. But honorable tactics won't lead you to victory. You must move beyond your samurai traditions to forge a new way of fighting -- the way of the Ghost -- as you wage an unconventional war for the freedom of Japan.
Ghost of Tsushima is a beautiful tale complemented by fascinating and realistic combat, creative navigation mechanics, and stunning visuals. a PlayStation exclusive that is well worth the time and money.
In "Ghost of Tsushima," you're a real samurai, and the world and story are so immersive that it feels like you're truly living on the island of Tsushima.
If you've played other PlayStation exclusives, you'll probably know what to expect: you get to explore the open-world island, do side quests, meditate, and much more.
10/10 recommended.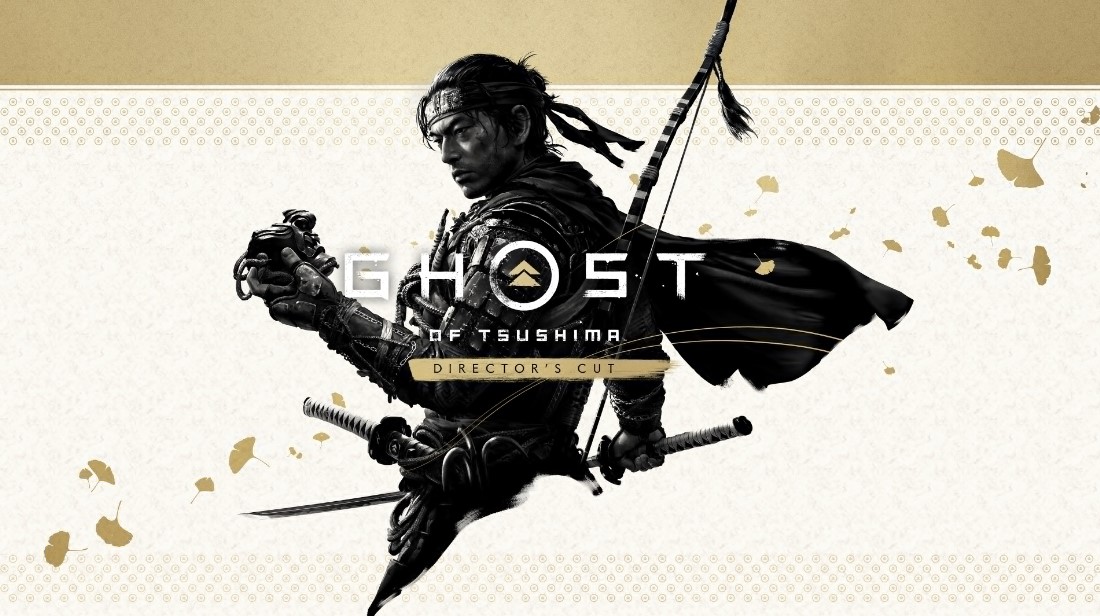 An unmissable experience for anybody that enjoys open-world games or is enthused by its aesthetic and setting.
4. Horizon Forbidden West
Released for PS5 on February 18, 2022
Horizon Forbidden West Gameplay: 
Join Aloy as she braves the Forbidden West – a majestic but dangerous frontier that conceals mysterious new threats. Explore distant lands, fight bigger and more awe-inspiring machines, and encounter astonishing new tribes as you return to the far-future, post-apocalyptic world of Horizon. 
The land is dying. Vicious storms and an unstoppable blight ravage the scattered remnants of humanity, while fearsome new machines prowl their borders. Life on Earth is hurtling towards another extinction, and no one knows why. It's up to Aloy to uncover the secrets behind these threats and restore order and balance to the world.  
Horizon Forbidden West continues Aloy's epic journey, which began in Horizon Zero Dawn (2017). and it certainly brought a lot to the table.
The story is beautiful and meaningful, and it makes good use of the already-formed bond with Aloy. The combat is satisfying, and the world is dense and insanely gorgeous; you can't help but stop everything and just enjoy the view.
Horizon is another PlayStation exclusive you shouldn't miss; try playing Zero Dawn and the Frozen Wilds DLC before jumping into Forbidden West to get the full experience.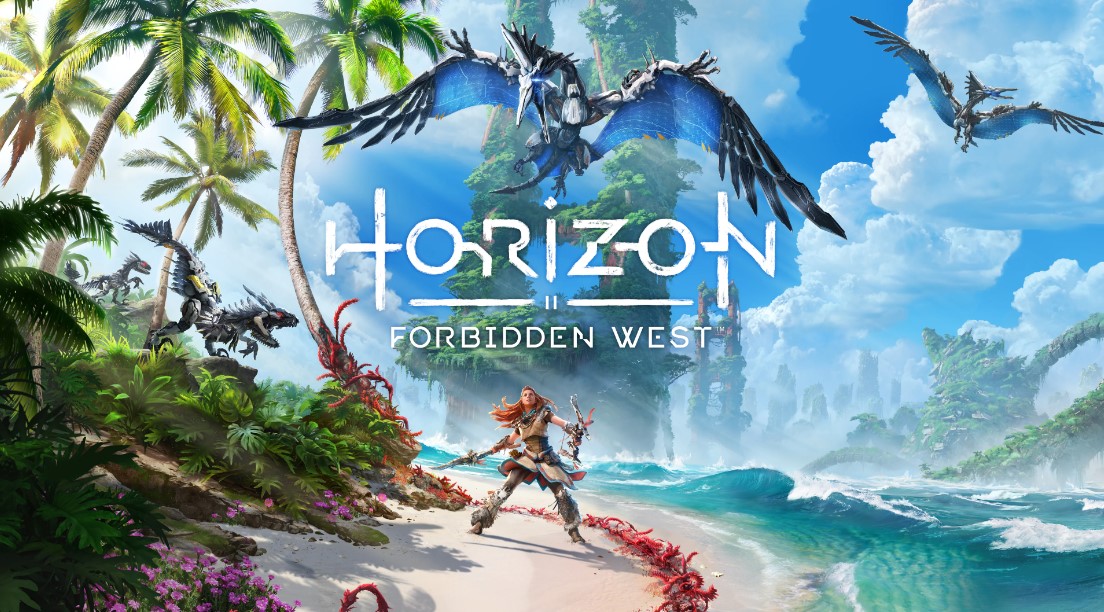 Aloy continues her journey to change the world.
 
3. Uncharted: Legacy of Thieves Collection
Released for PS5 on January 28, 2022.
Uncharted: Legacy of Thieves Collection Gameplay: 
Uncharted 4: A Thief's End - Set 3 years after the events of Uncharted 3, Nathan Drake has apparently left the world of fortune hunting behind. However, it doesn't take long for adventure to come calling when Drake's brother, Sam, re-emerges asking for his help to save his own life and offering an adventure Drake cannot resist. On the hunt for Captain Henry Avery's long-lost treasure, Sam and Drake embark on a journey to find Libertalia, the pirate utopia deep in the forests of Madagascar. Uncharted 4: A Thief's End takes players around the globe, through jungle isles, urban cities and snow-capped peaks on the search for Avery's fortune.
Uncharted: The Lost Legacy - In order to recover a fabled ancient Indian artefact and keep it out of the hands of a ruthless war profiteer, Chloe Frazer must enlist the aid of renowned mercenary Nadine Ross (from Uncharted 4: A Thief's End). Venturing deep into Indias Western Ghats Mountain range, Chloe and Nadine must learn to work together to unearth the artefact and fight their way through fierce opposition to prevent the region from falling into chaos.
Uncharted 4: A Thief's End and The Lost Legacy are two iconic experiences for PlayStation players. They're famous, essential, and rich with stories that make you feel like you're playing a movie; these two games are peak entertainment.
If you've yet to play either game, this is a must-play.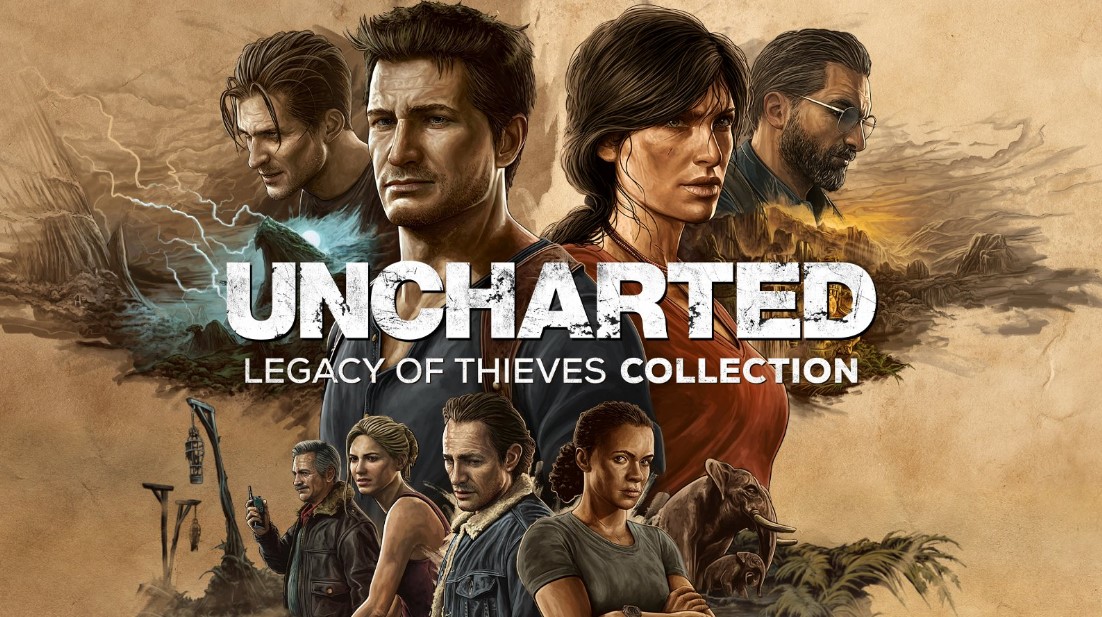 When Hollywood meets gaming, Uncharted is essential in every gamer's catalogue.
 
2. God of War Ragnarök
Released for PS5 on November 9, 2022
God of War Ragnarök Gameplay: 
The freezing winds of Fimbulwinter have come to Midgard, making survival for Kratos, Atreus, and Mimir in the Norse wilds even more challenging than before. Kratos, still bearing the knowledge of his past mistakes, wants to spare Atreus the bloody lessons he learned from his conflict with gods. 
He wants to keep his son safe, above all, and their confrontation with Baldur has vindicated the belief that only tragedy will come from further entanglements with the Aesir. Together, Kratos and Atreus will have to make a choice about which path they will take. Whatever they choose will define the fate of all those living in the Nine Realms as Ragnarok approaches.
It's hard to beat God of War Ragnarök when it comes to story and characters. The complex characters developed over years and multiple titles are impossible to conquer with a title or two. Very few games can compare.
Santa Monica did everything right; they turned a violent series into an emotional ride that truly makes you feel for Kratos. The story is linear, and you can get through it in around 30 hours of gameplay.
Binge-play it; it's worth every second.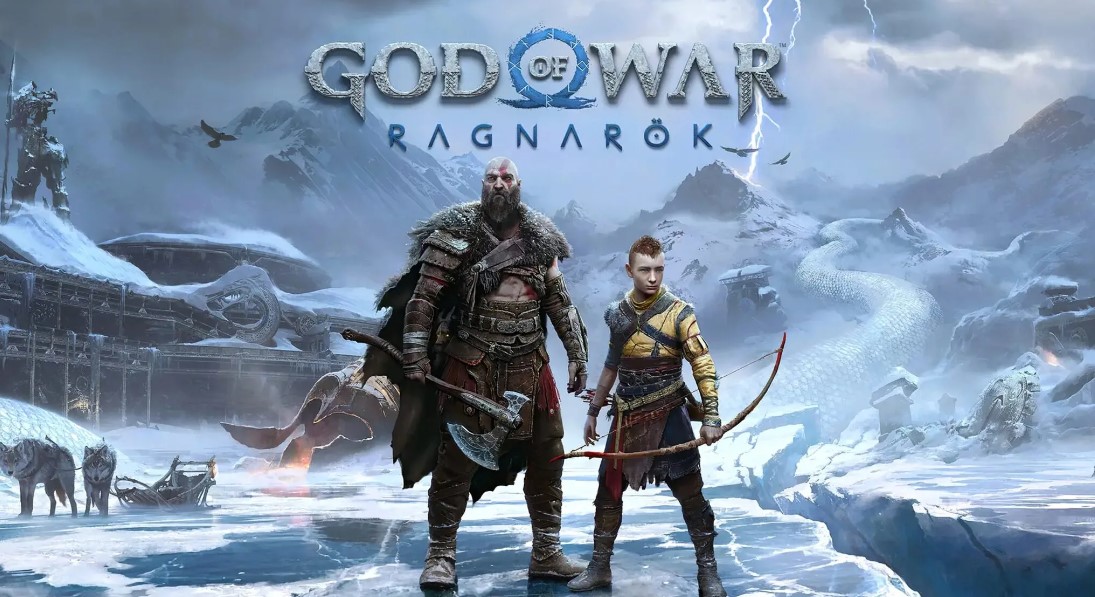 Best narrative award for 2022 Game Awards. Brilliant story by a brilliant studio.
 
1. The Last of Us Part II
Released for PS4 on June 19, 2020
The Last of Us Part II Gameplay: 
Five years after their dangerous journey across the post-pandemic United States, Ellie and Joel have settled down in Jackson, Wyoming. Living amongst a thriving community of survivors has allowed them peace and stability, despite the constant threat of the infected and other, more desperate survivors. When a violent event disrupts that peace, Ellie embarks on a relentless journey to carry out justice and find closure. As she hunts those responsible one by one, she is confronted with the devastating physical and emotional repercussions of her actions. 
Surprised that our #1 story game for PS5 is The Last of Us Part II? I hope not.
While technically not a PS5 game, the PS4 version has a PS5 upgrade. Some people will agree, and some might call this a subjective ranking. And that's exactly what's unique about The Last of Us, Part II: Controversy.
This game is all about feelings, so prepare for: anger, fear, pain, disappointment, love, and hate. Sounds cliché, but trust me, Naughty Dog always wins awards for narrative whenever they release a game. They know what they're doing.
The Last of Us Part II is an emotional rollercoaster; you will feel hurt. And that's what's so beautiful about it: no game or developer had the bravery to do what Naughty Dog did, which is start a fire they could have perfectly avoided.
You must play The Last of Us Part II; I can't guarantee it'll be a great experience. but you certainly won't forget it.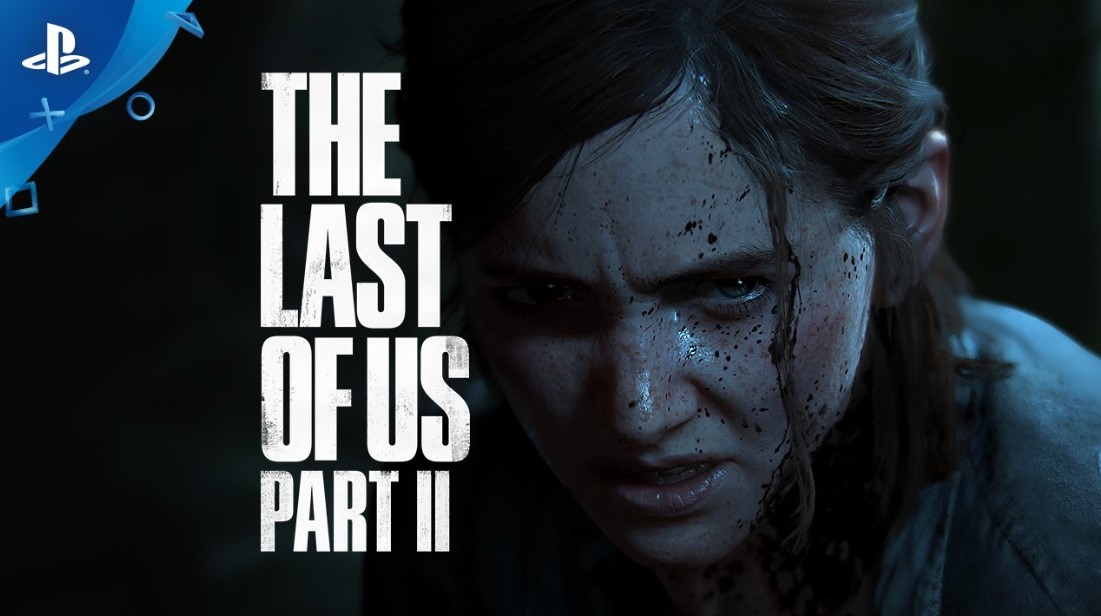 Ever seen a game so unique that half the world rates it 10/10 and the other half 0/10?
There you have it gamers, 15 captivating story games for the PS5.
Which of these games impacted you the most? Comment below!
You may also be interested in: