Top 10 Best Tomb Raider Games To Play Today
Updated: 26 Jan 2022 9:52 pm
Keep your Fingers Crossed This Girl Doesn't Show up at your local cemetery...
Since the moment Lara burst onto the scene in the 90's she has shattered records and conquered tombs. From the classic games to the gritty reboots, it's never been more fun to strap on those dual pistols and wreak some havoc. Let's take a look at some of the best games in the Tomb Raider collection to play right now.
10. Tomb Raider and The Temple of Osiris (2014) - PS4/Xbox One/PC
Tomb Raider and The Temple of Osiris Gameplay
Join Lara as she journeys across the scorching sands of Egypt on a dangerous mission to defeat the evil lady Set with a ragtag gang. Temple of Osiris also has a cooperative mode that allows you to conquer the game with up to three of your friends and gives each unique abilities. It's more of an arcade-classic version of Lara, but still a worthy addition to our great list!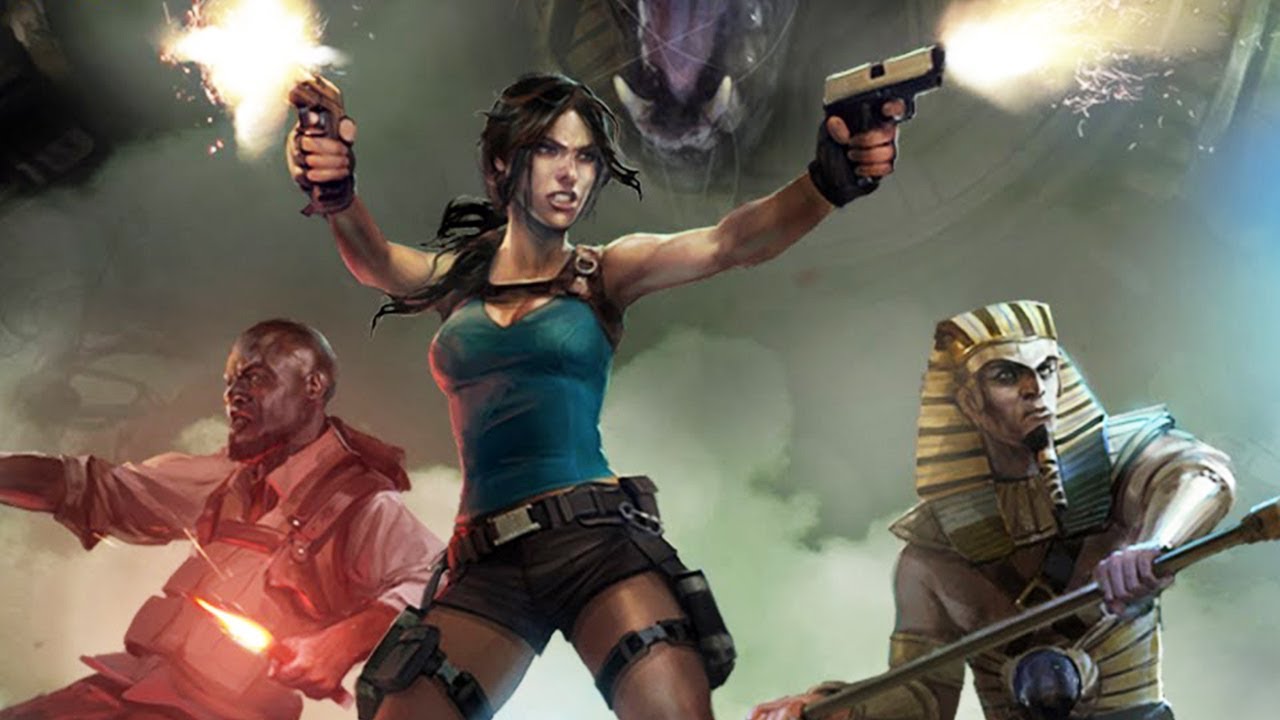 Play with up to three people as you make your way across Egypt with Carter Bell and two Gods, Horus and Isis! Stop Set before she destroys the world as you know it with your signature style and pistols!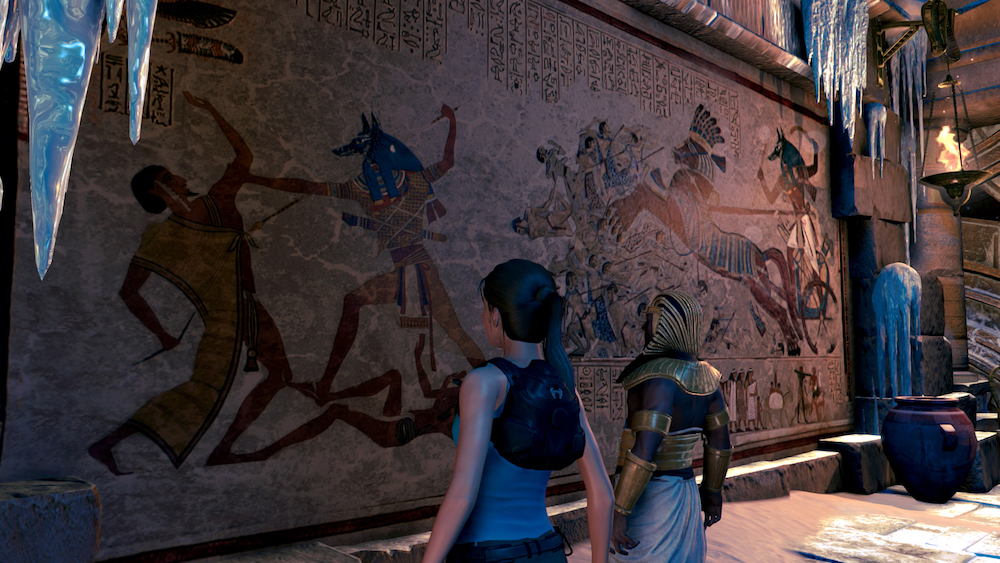 Search the desert for clues to Set's plan in order to stop her before it's too late!
9. Lara Croft: Relic Run (2015) Android, iOS, PC
 Lara Croft: Relic Run Gameplay
A couple of years ago there were a string of mobile games which dropped players in a maze and let them run to their heart's content. Relic Run is based on this concept, but does a great job expanding on it, giving players the ability to wall run, and unlock parts of the story with a high score! Run, jump, slide, and avoid obstacles in this challenging mobile platformer!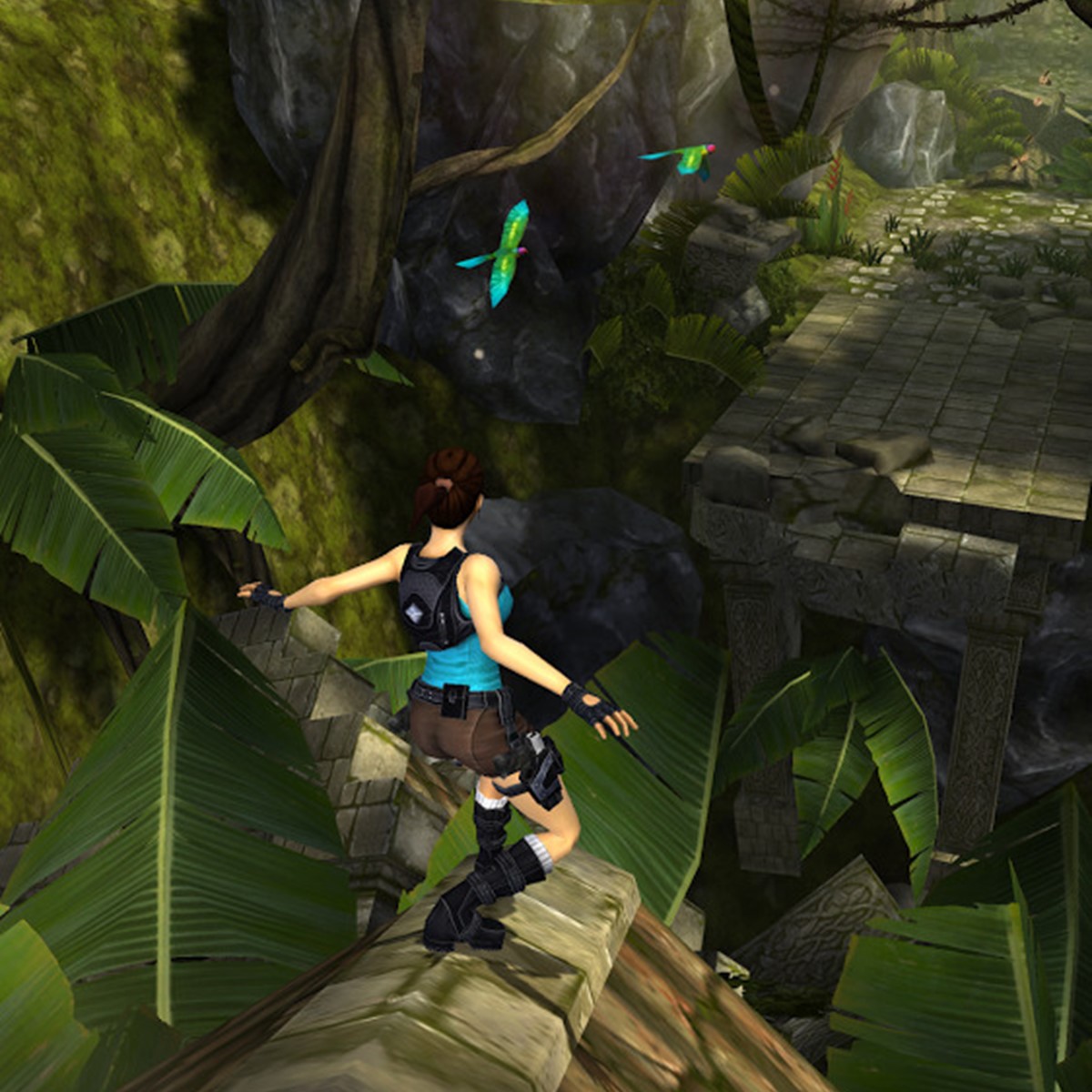 There are all kinds of obstacles to avoid or tackle in Relic Run. Make your way through the jungle as you unlock the story and search for Carter Bell!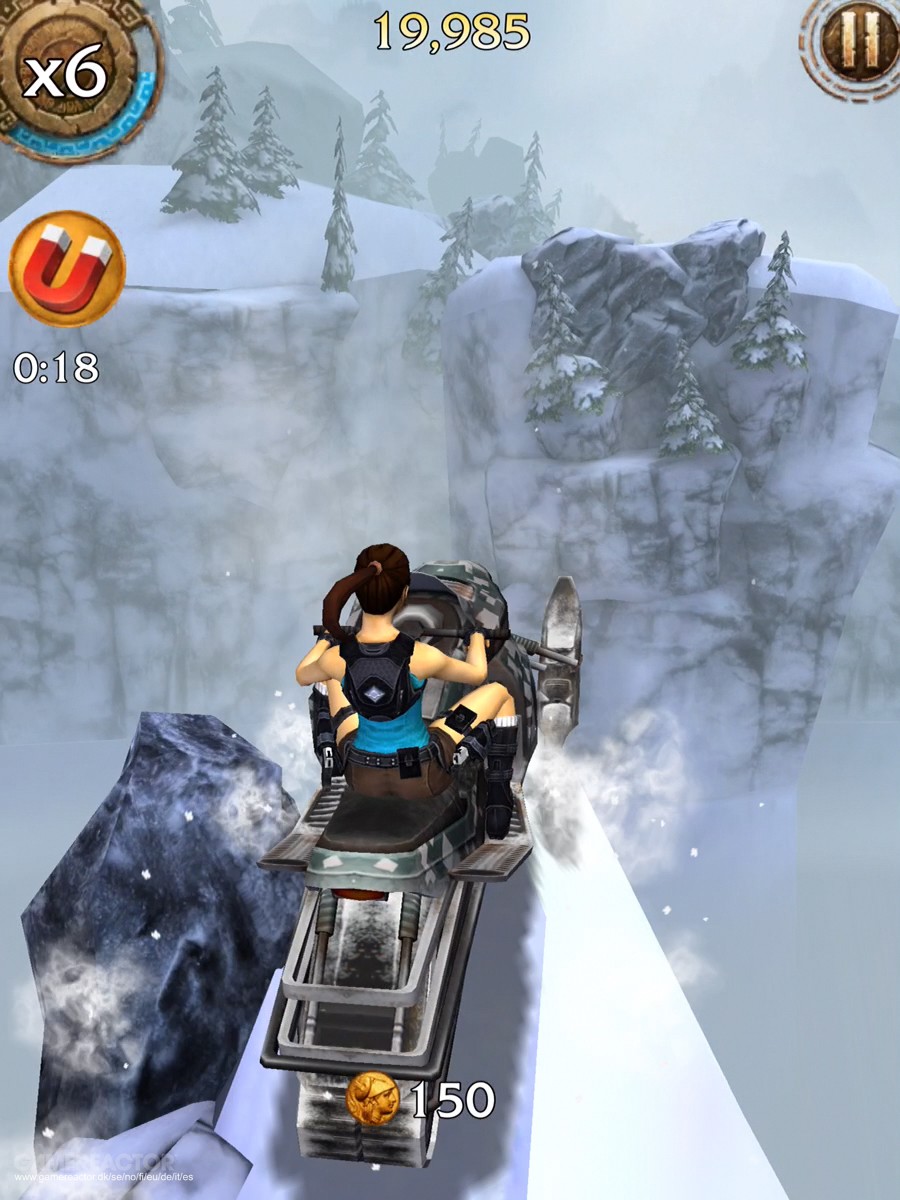 Level up to win multipliers that will increase your score and inch you ever closer to saving the world (Again!)
8. Lara Croft: Reflections (2013) - iOS
 Lara Croft Reflections Gameplay
Flying a bit under the radar after the Tomb Raider console reboot - reflections is a mobile game that takes players on another adventure with Lara in card battle form. Collect powerful weapons and artefacts as you move through the jungle. Fight against stronger and stronger bosses to try and close a door to infinite parallel universes. Move quickly or risk the world spinning into chaos!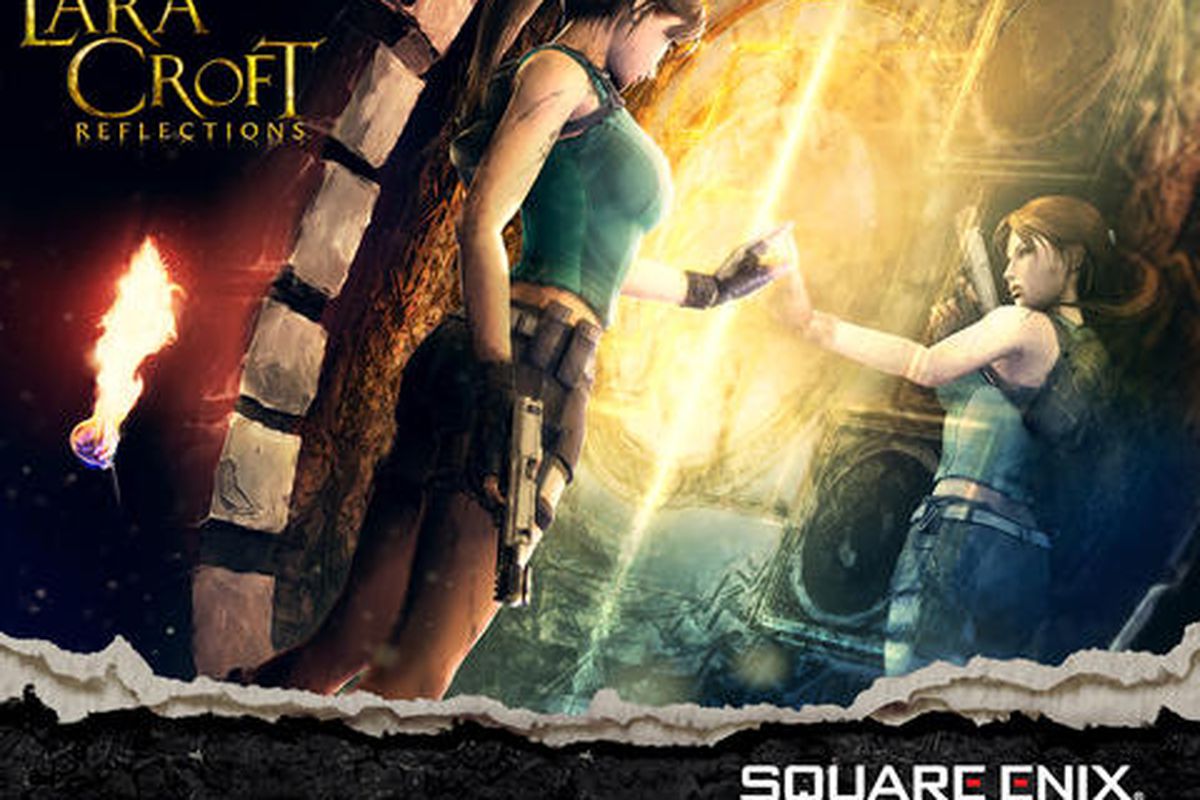 On her travels, Lara accidentally opens a door to thousands of parallel universes. Race against the clock - and against other versions of Lara (!) to find the artefact to close the door and restore balance to the world.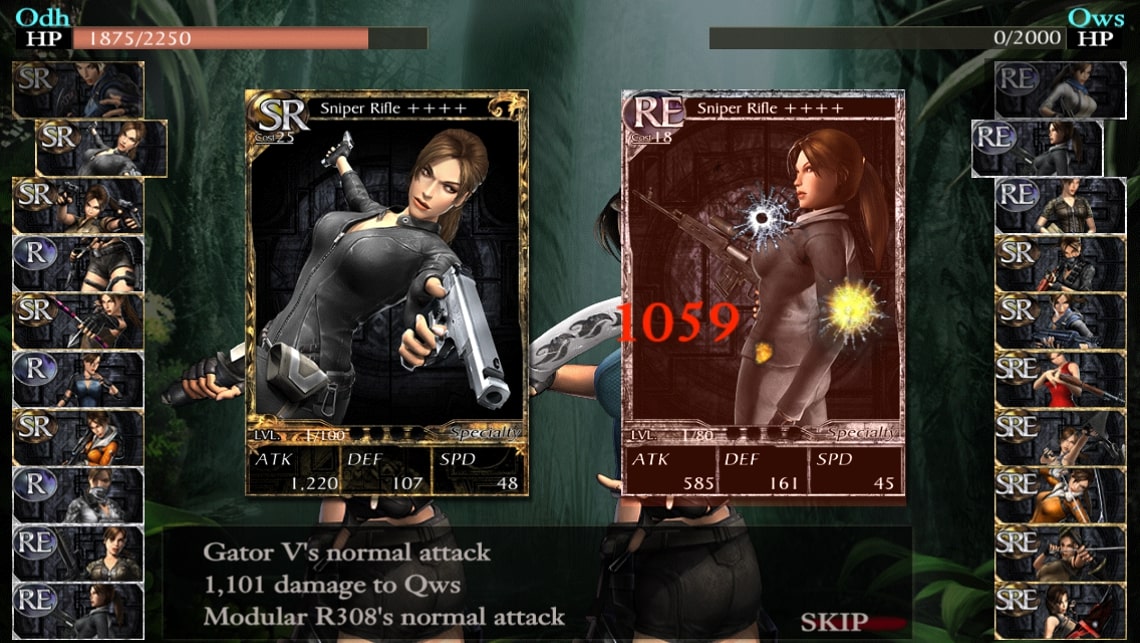 Choose your weapons and mode of attack as you face off against more and more difficult enemies in Reflections. Advance further to unlock legendary weapons and gear as you race toward the finish.
7. Lara Croft and the Guardian of Light (2010) - PS3, Xbox 360, iOS, PC
Lara Croft and the Guardian of Light Gameplay
One of the best received pre-reboot Tomb Raider games - Guardian of Light is the first game in the franchise with a multiplayer and cooperative mode. Solve puzzles and raid tombs in this new epic quest, and team up with Totec to stop the Keeper of Darkness once and for all!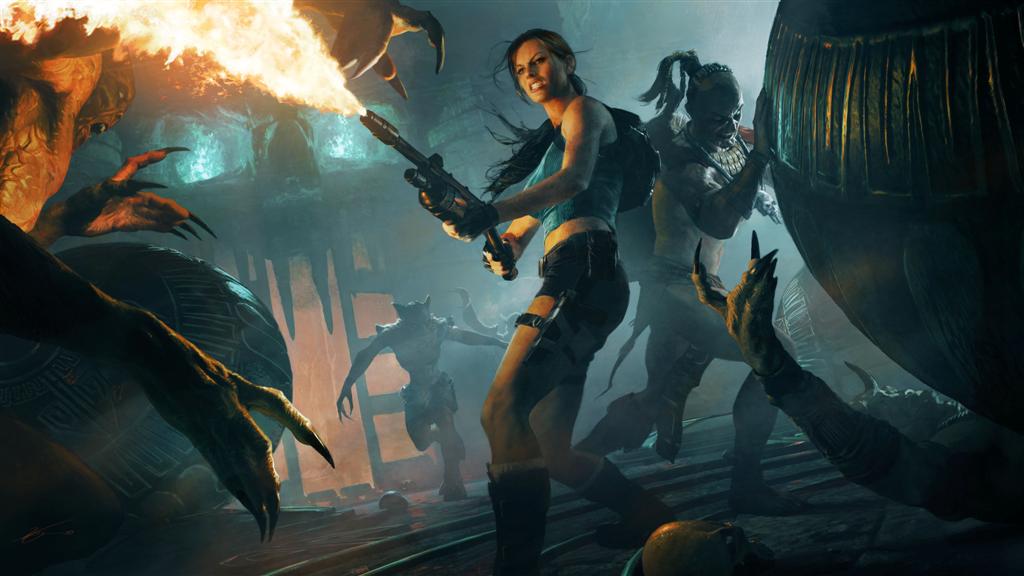 A new threat looms in The Guardian of Light, as Lara accidentally helps free Xolotl, the Keeper of Darkness from his chains. Fight demons, giant spiders, and trolls to put Xolotl back where he belongs!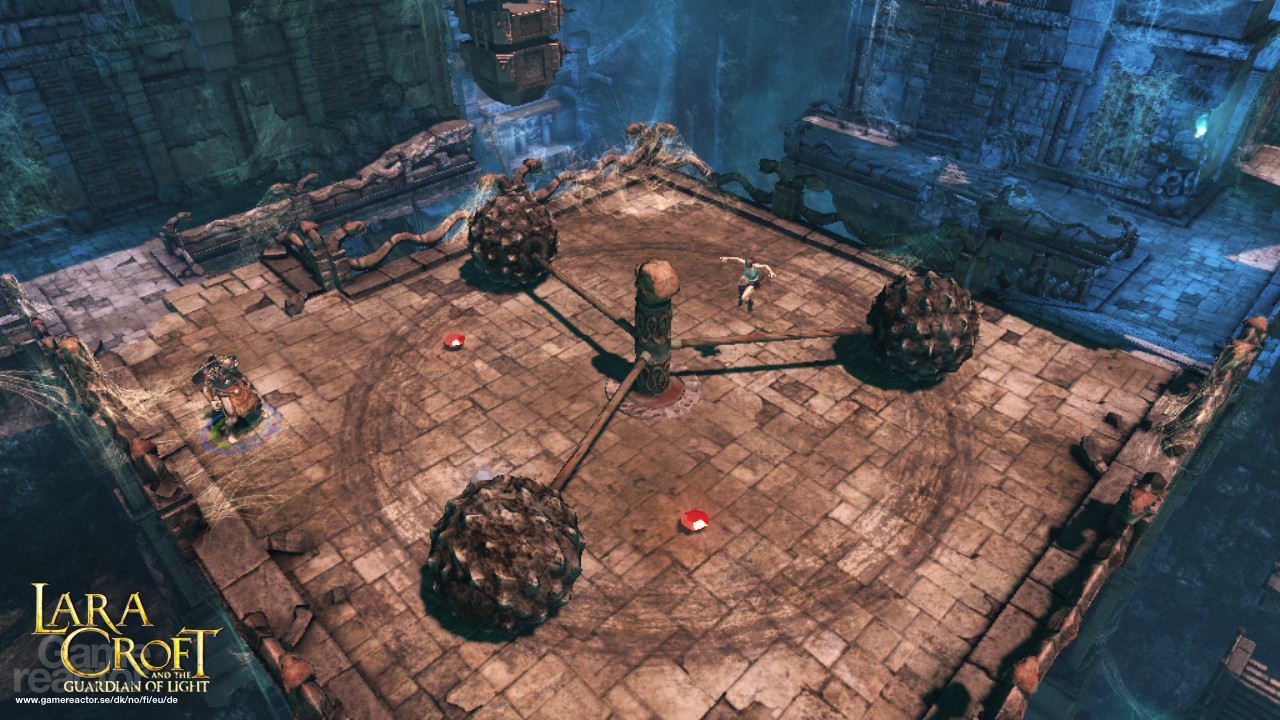 Puzzles and brain teasers are all over Lara Croft and the Guardian of Light. Solve these challenges  to move forward, and take advantage of the cooperative mode to find shortcuts and tricks!
6. Lara Croft Go (2015) - PS4, iOS, Android, PC
Lara Croft Go Gameplay
One of the best mobile platformers - Lara Croft Go is a surprisingly versatile and detailed game. Play as Lara as she navigates a variety of different levels. Throw spears, move objects, and jump to get to your next destination and find that some loot. The game is challenging and requires gamers to movie with care lest you find yourself back where you started. It's a lightweight game that packs quite a punch and is a great one to explore!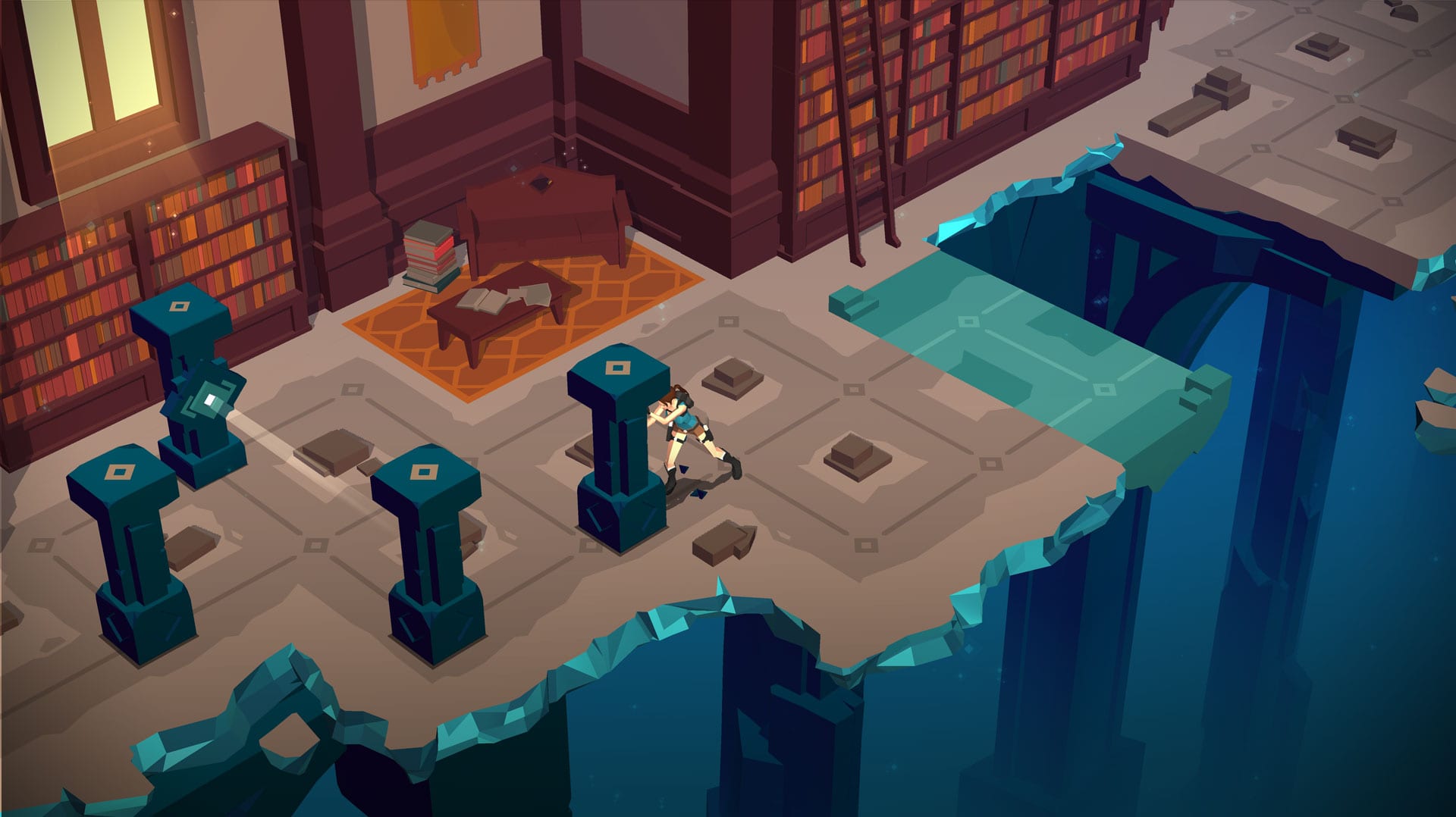 Lots of the game has you moving objects to solve puzzles to continue on your adventure. Figure out the pattern or turn the right lever to advance!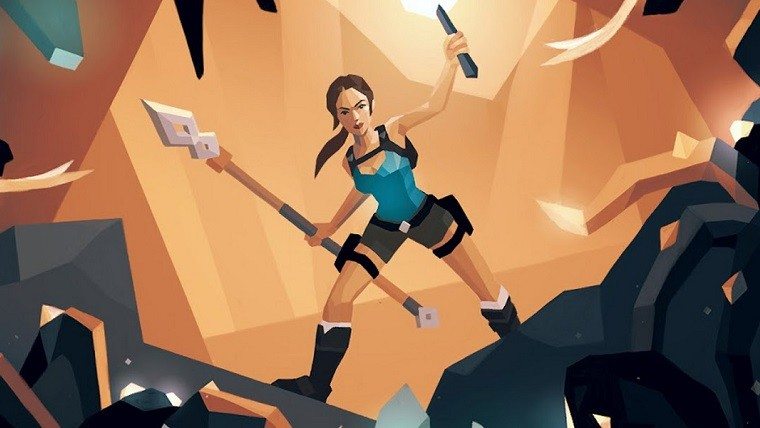 With simple graphics, it's easy to underestimate Lara Croft Go, but the game has plenty of tricks and challenging enemies up its sleeve!
5. Tomb Raider Legend (2006) - PS3, Xbox, PC
 Tomb Raider Legend Gameplay
Bitter rivals, friends turned enemies, and Excalibur, Tomb Raider Legend has it all! The first game from Crystal Dynamics, Legend was an attempt to revitalize the franchise, and so it did! Legend delivered on all levels, from a solid story to fun puzzles, and exciting gameplay. A complete redesign of Lara - from combat to movement - makes for a solid game that is still fun to revisit over a decade later.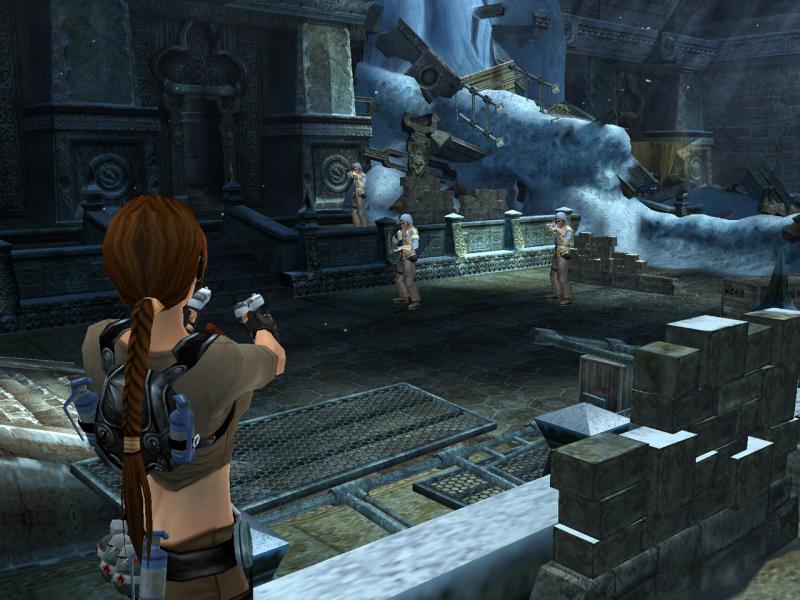 Take control of Lara as she heads to Bolivia following the disappearance of her friend. Get ready for betrayal, time rifts, and of course, lots of shooting in the first chapter of Tomb Raider from Crystal Dynamics.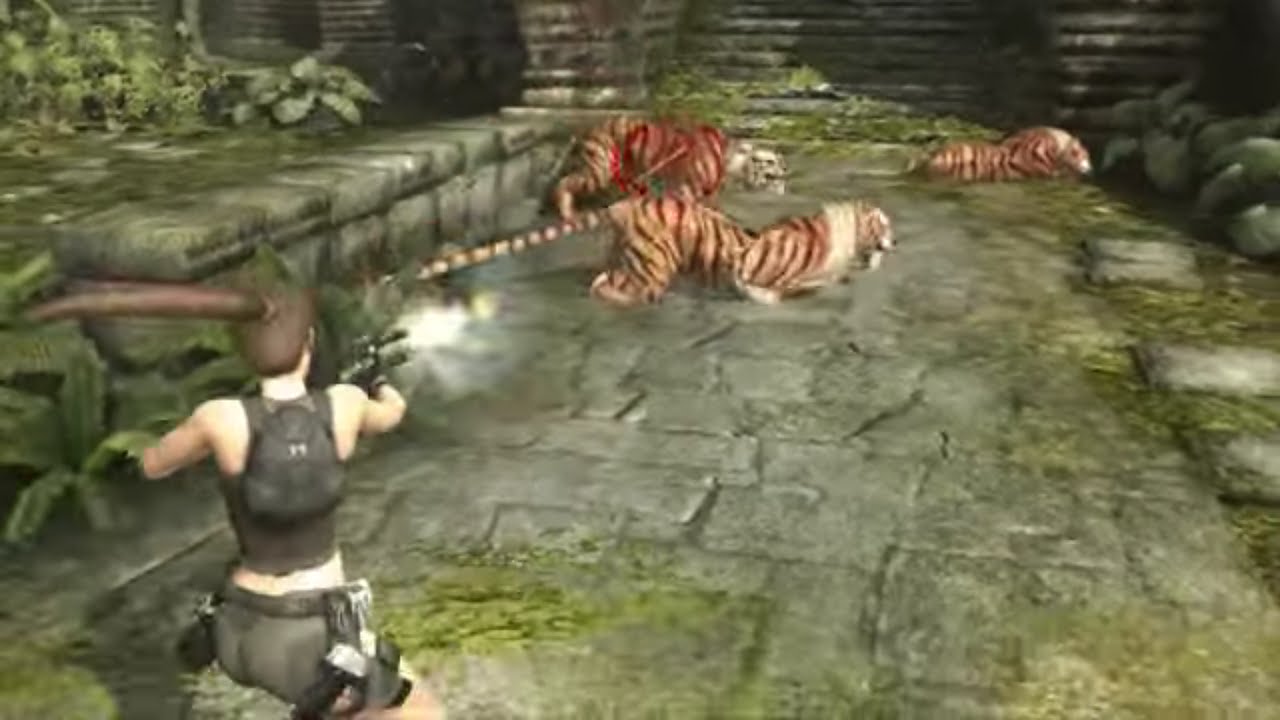 New enemies await as you journey through a world filled with peril at every turn. Watch your back, as you never know who to trust!
4. Tomb Raider: Anniversary (2007) - PS3, PS2, Xbox 360
 Tomb Raider: Anniversary Gameplay
Technically a remake of the very first Tomb Raider game;, Anniversary sees Lara searching for the lost city of Atlantis and the secrets of her father's death. Lara is faced with complex moral dilemmas and has to make some tough choices in the game, which gives it some emotional heft to an action packed story.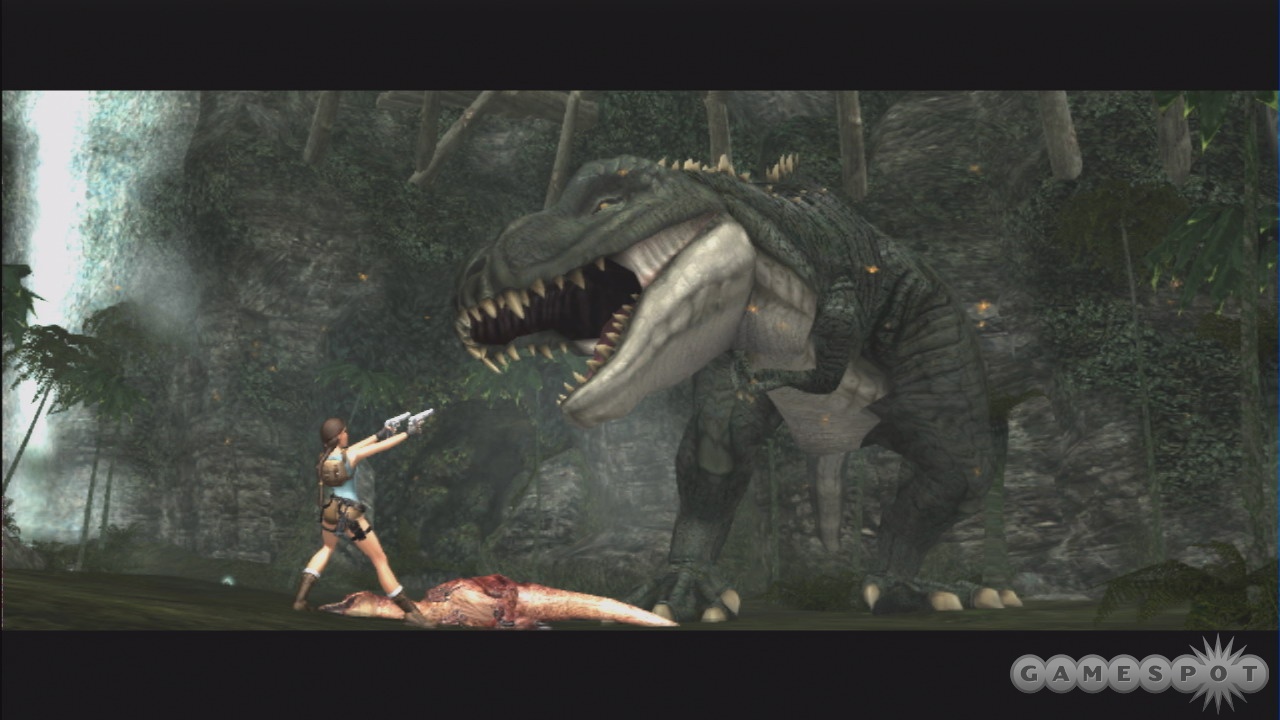 Of course it's not a tomb raider game without a couple of epic set pieces. Stare down the jaw of the mighty T-Rex with your dual pistols and try not to flinch as he comes at you!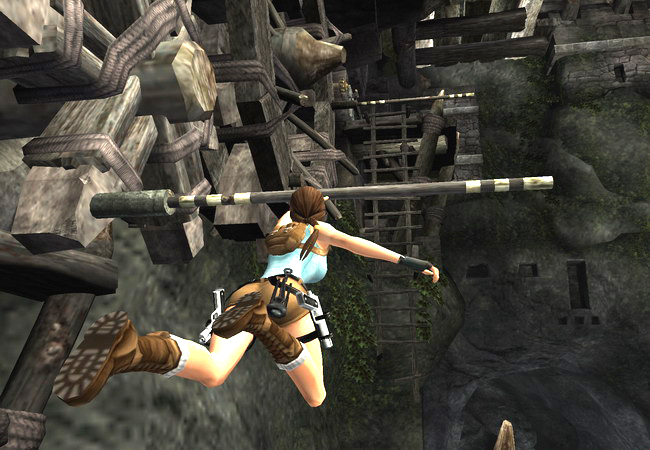 Flip, jump, and traverse the world in typical Lara fashion as you solve puzzles and disarm traps throughout the map. Just be careful not to fall!
3. Shadow of the Tomb Raider (2018) - PS4, Xbox One, PC
Shadow of the Tomb Raider Gameplay
Although it didn't live up to the other reboots, the latest Tomb Raider game is still a breathtaking achievement in many ways. In addition to stunning graphics and updated climbing and grappling abilities, we are presented with a more complex look at our heroine. Lara is not an innocent bystander in Shadow, and is responsible for triggering a catastrophic event due to her recklessness. While not the best of the new trilogy, Shadow is still a great way to end Lara's tale, at least for now.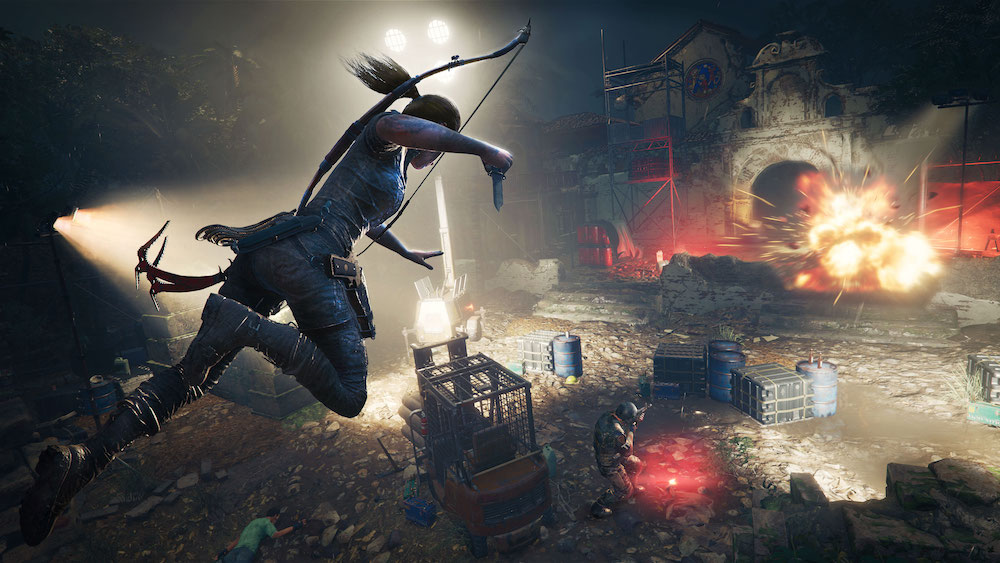 Shadow of the Tomb Raider has upgraded stealth and combat attacks, including camouflage and rope attacks. Unleash them for extra XP and rewards!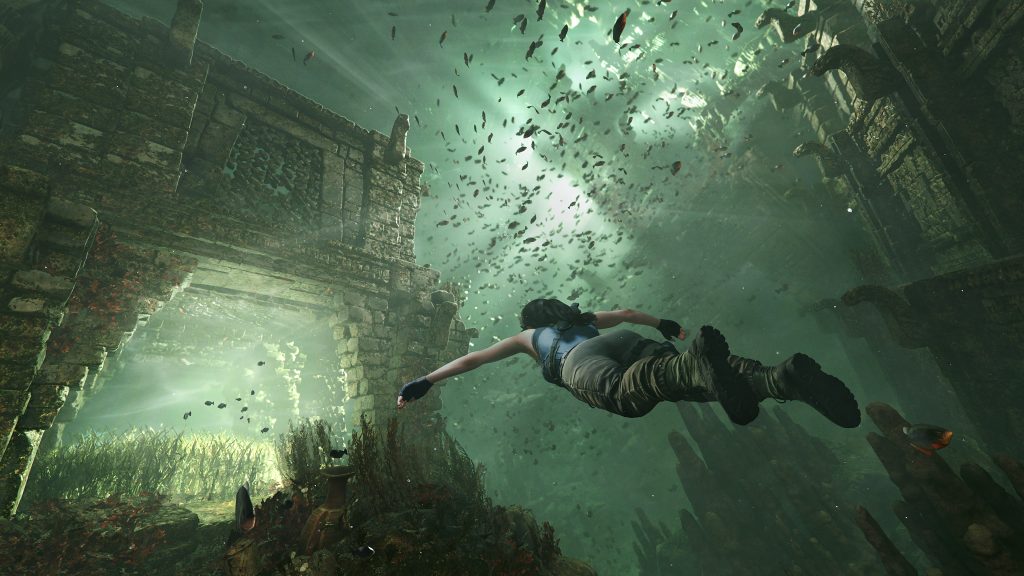 Of course there are the ever present tombs, which you can explore for rewards and new abilities., Shadow also expands the underwater levels and introduces new challenges in the watery depths.
2. Tomb Raider (2013) -  PS3, PS4, Xbox, Xbox 360
 Tomb Raider Combat Gameplay
With so many games in the franchise and technology speeding ahead, Crystal Dynamics decided our heroine was ready for the reboot treatment, and lucky for us - because Tomb Raider is a solid, action packed hit. The game takes us back to Lara's roots, stranding her on an island as an untested explorer. With a host of great characters and a fun plot, Tomb Raider is a fantastic re-introduction to the beloved character.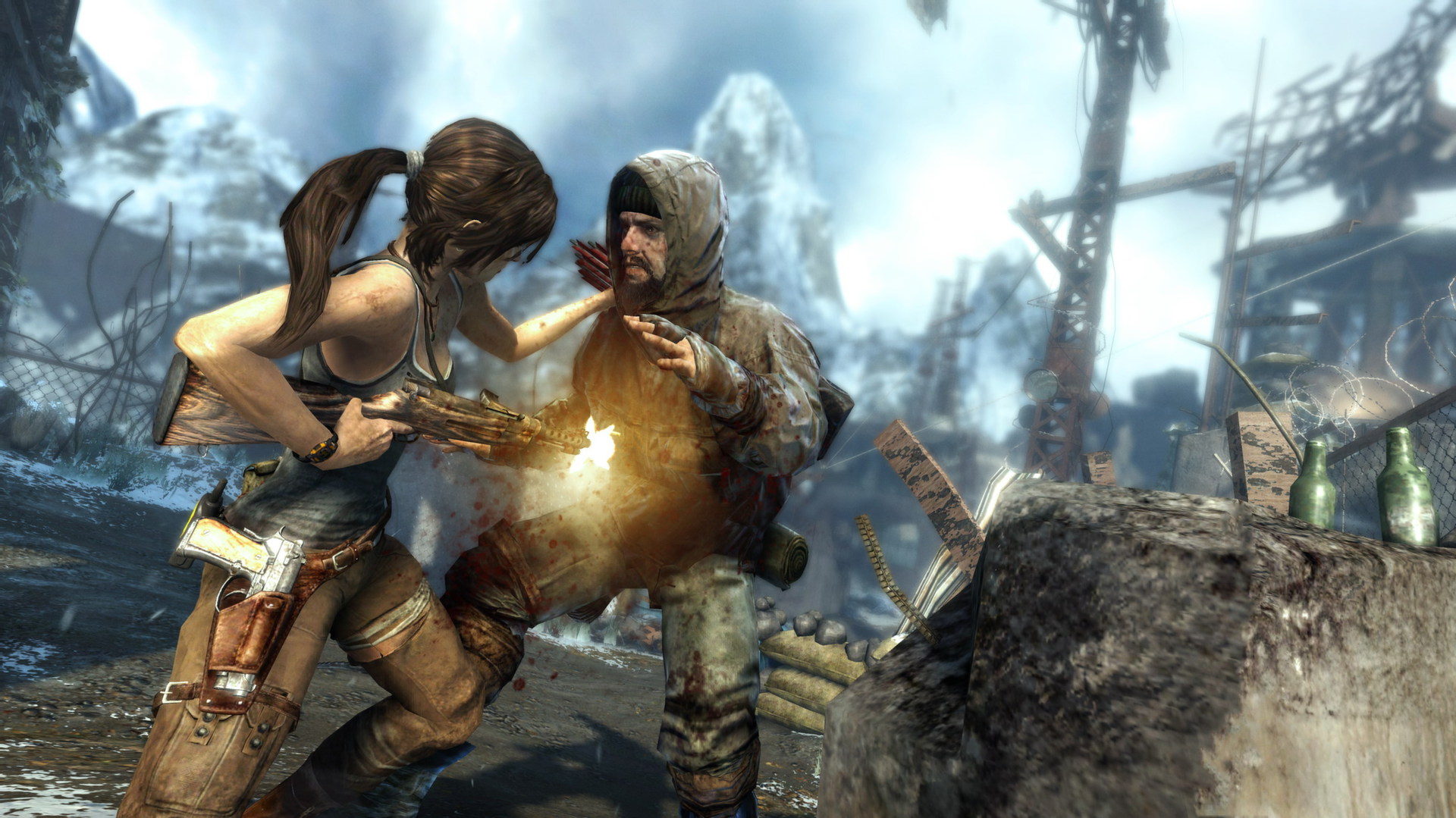 Weaponry that gets upgraded throughout the game, start with your trusty bow and work your way up until you can take down scores of enemies with your weapon of choice!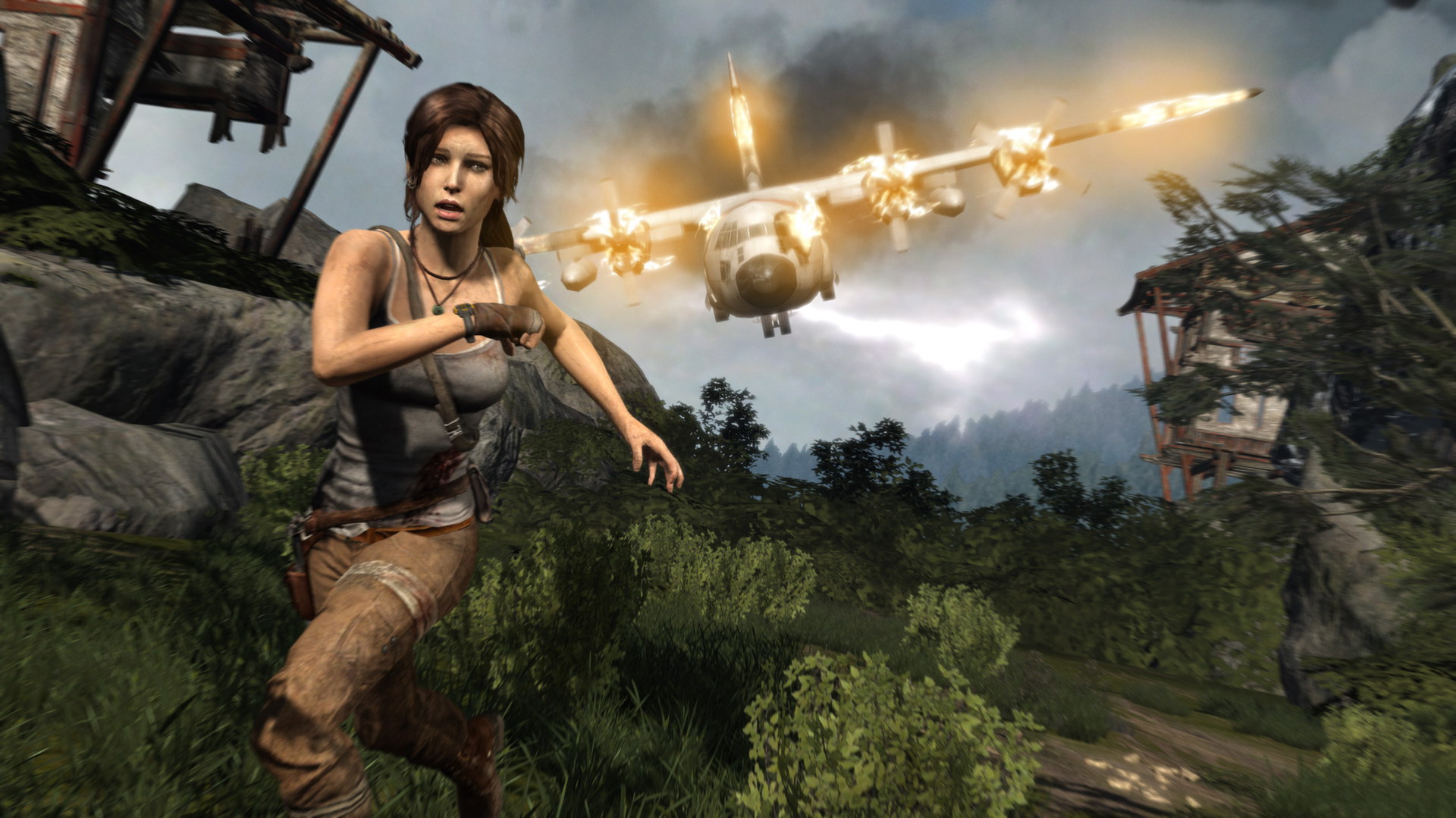 There are tons of action packed sequences in Tomb Raider. Get ready to run, jump, and slide to get away from enemies and obstacles alike!
1. Rise of the Tomb Raider (2015) - PS4, Xbox One, PC
Rise of the Tomb Raider Combat Gameplay
The sequel to the 2013 reboot, Rise of the Tomb Raider digs deeper into Lara's past and introduces the villainous Trinity. There's improved weaponry, enigmatic antagonists, and a tougher, ready for anything Lara. The game introduces an open world that allows the player ultimate choice and freedom to explore. As always the map is jam packed with secrets and challenges to keep even the most thorough tomb raider busy for a long enjoyable time.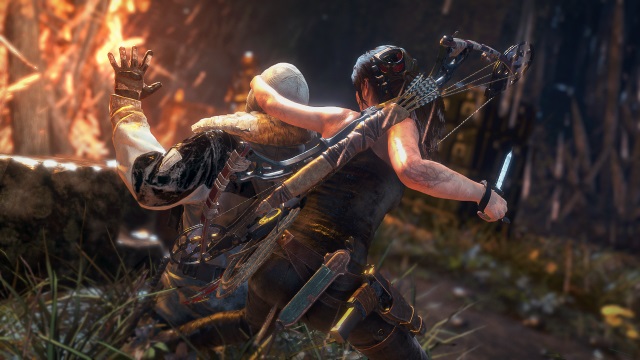 Trinity is everywhere you turn! Take your enemies with stealth, either attacking from behind or using your bow and arrow to wreak havoc amongst their ranks.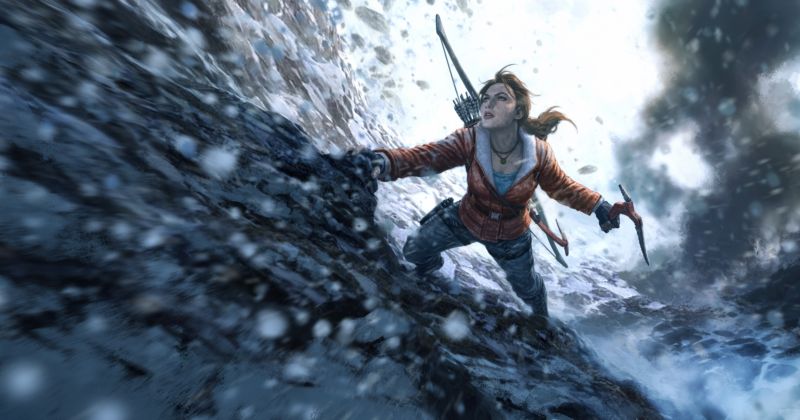 Climb on! Climbing is improved and a large part of Rise of the Tomb Raider. Keep your grappling axe handy as you head into the freezing tundra and unlock ancient secrets...
Image Gallery