Top 15 Best Zombie Games for PC
Updated: 15 Sep 2019 6:29 pm
Defend yourself against the undead in 7 Days to Die
What Are The Best Zombie Games for PC?
We know that there are an insane amount of zombie games..
While the entertainment world has been overrun with zombie-themed stories in the past few years, some zombie PC games have stood out from the hoards as truly unique and noteworthy. Here are the top 15 best zombie games for PC!
15. Death Road to Canada (2016)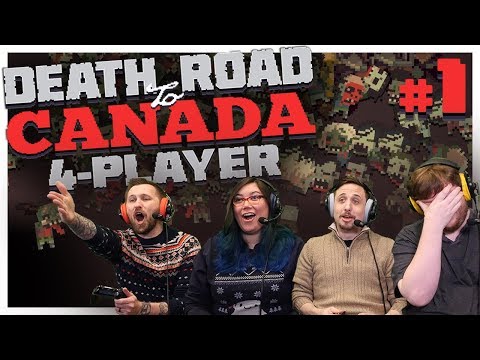 Death Road to Canada gameplay
This primarily sideways scrolling game simulates an apocalyptic road trip. With random generation of friends and foe alike, each game reveals a unique experience. Same screen co-op provides local fun with friends as you try to survive together!
What makes this game great:
Entirely random generation means you never know what you are getting with each playthrough
Mechanics allow you to do many things with your characters - it's not just fighting!
Fun character creation allows you to immerse yourself and your loved ones in the game
The game is available from here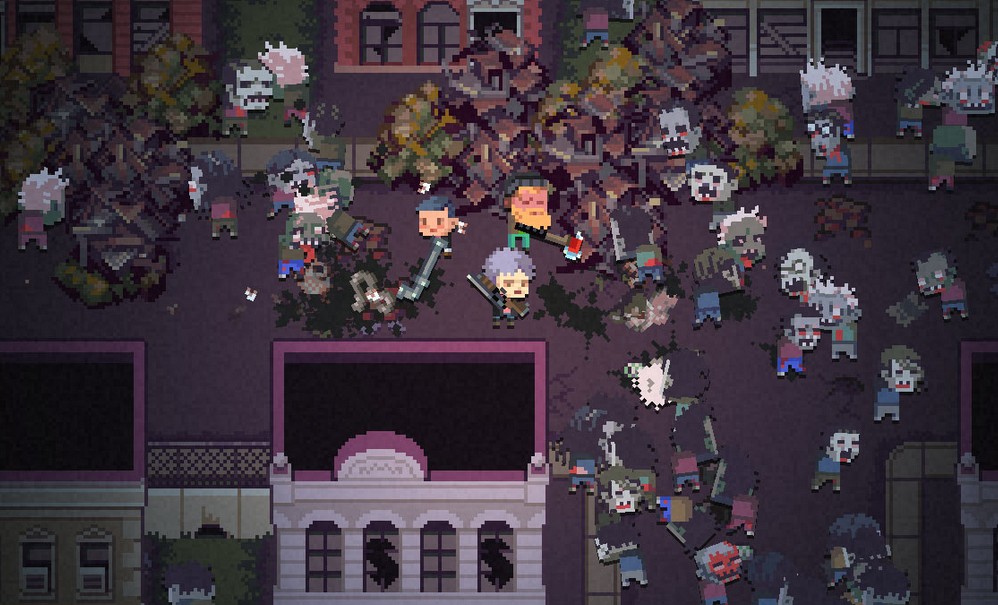 Fight swarms of undead with your road trip family.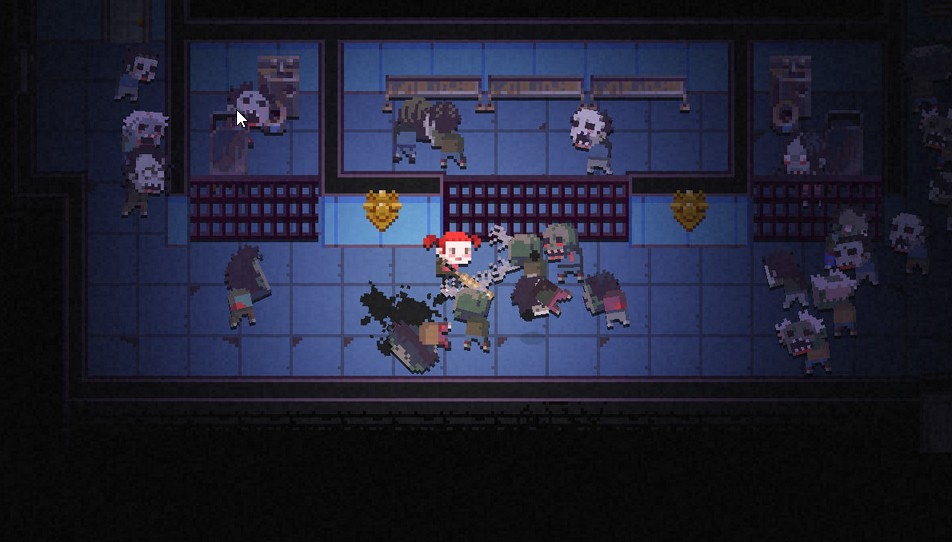 Explore and scavenge when you can!
14. They Are Billions (2017)
They Are Billions gameplay
They Are Billions is not your standard zombie game. Fight for the survival of the human race in this real time strategy game, constructing colonies and defending against, well, billions of undead.
What makes this game great:
Take down absurd numbers of infected while protecting your creation
Grow and evolve your colonies over time
Try to figure out what caused this epidemic
The game is available from here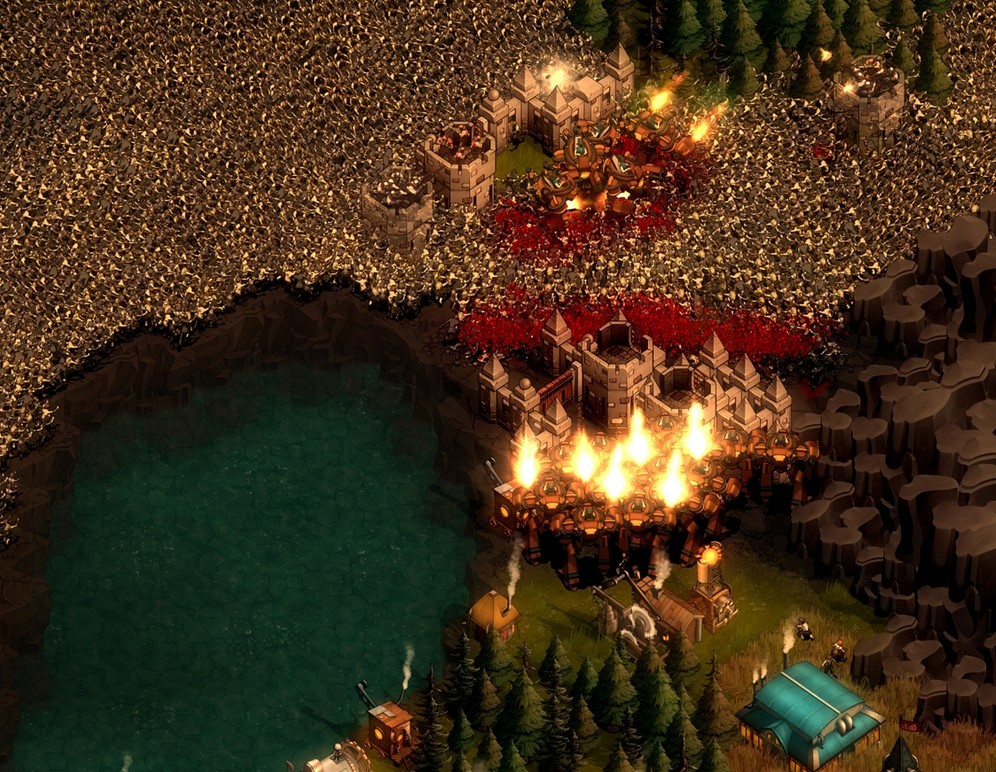 Defend your colony from waves of enemies.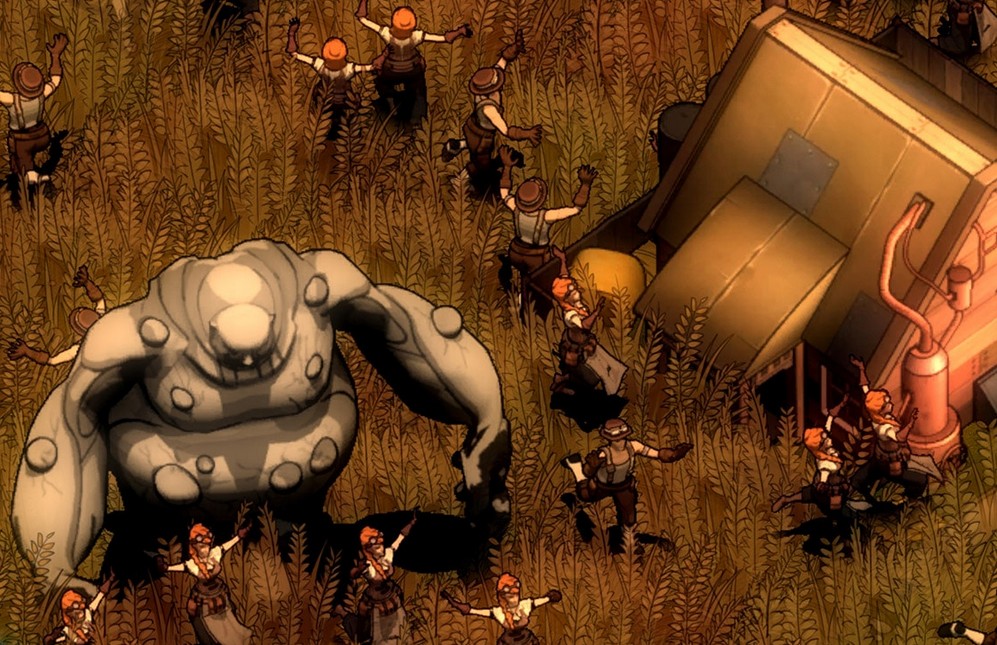 Encounter unique situations as your colonies learn new technologies.
13. Telltale's The Walking Dead (2012)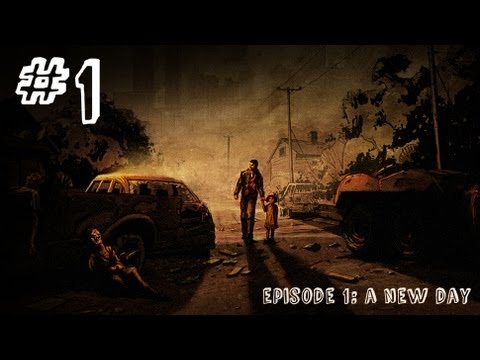 Telltale's The Walking Dead Season 1 gameplay
This episodic zombie survival adventure is based on the Robert Kirkman's Walking Dead comic. Play as multiple characters in this decision focused game, with each choice you make having the potential to dramatically affect your fate. This game tells a dramatic story.
What makes this game great:
Experience a story tailored to fit you and your decisions
Explore The Walking Dead universe in a gripping, personal way
Enjoy the multiple "seasons" of games as this adventure unfolds
The game is available from here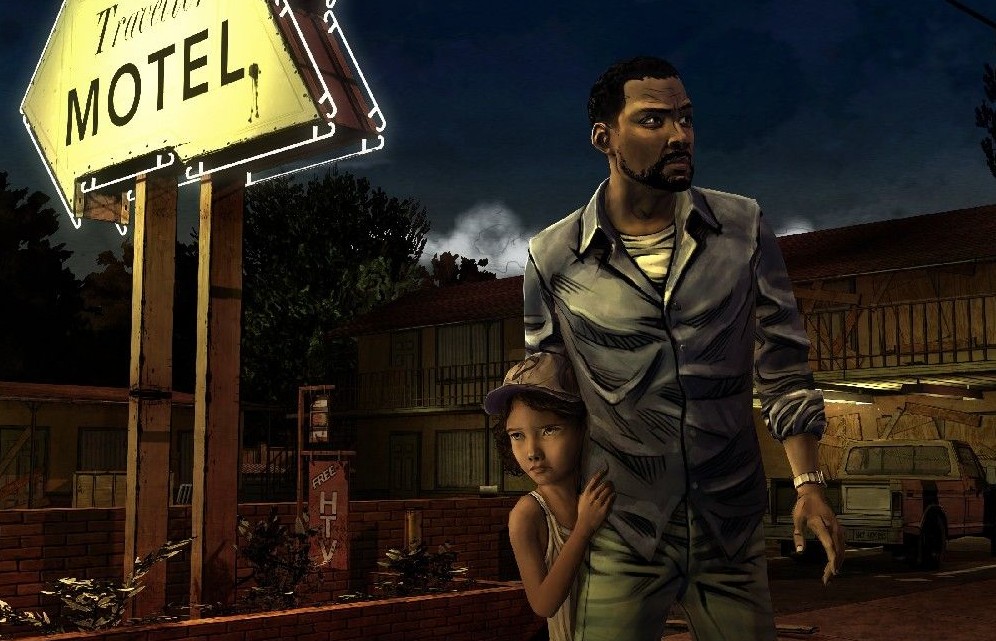 Shape the story as it unfolds.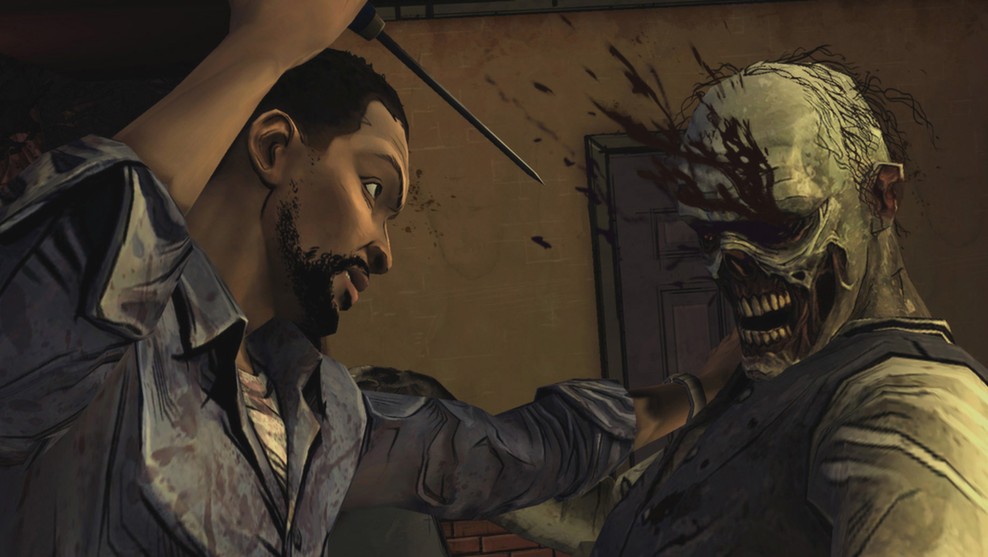 Fight zombies in brutal, Walking Dead style.
12. Colony Survival (2017)
Colony Survival gameplay
This block-based survival game focuses on a bigger picture than most games. In Colony Survival, you are in charge of a colony, starting small and growing with time. Nightly monster attacks mean that you must be ready to defend your creation!
What makes this game great:
Colony creation provides a different story than many other apocalypse games
Learn more abilities as the game goes on
The game feels alive with the ability of AI individuals to navigate the world you shape
The game is available from here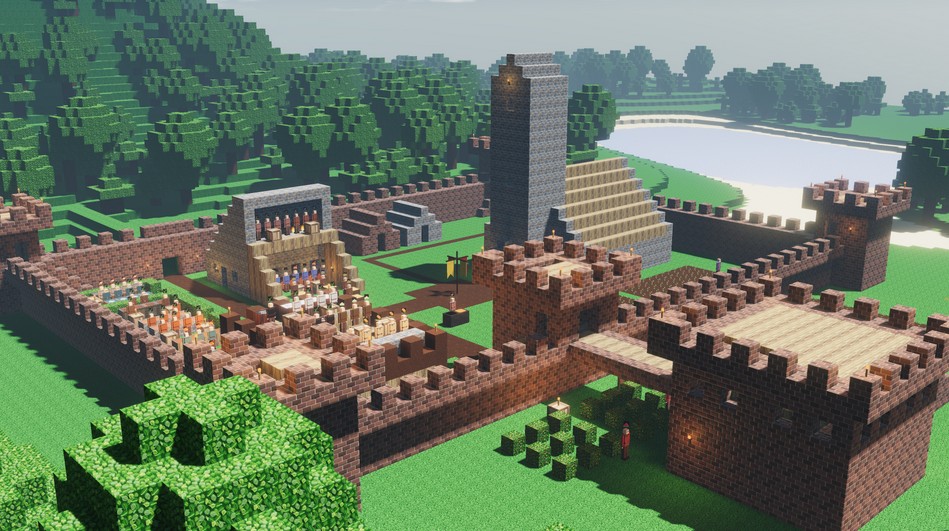 Build fortresses for your colonies.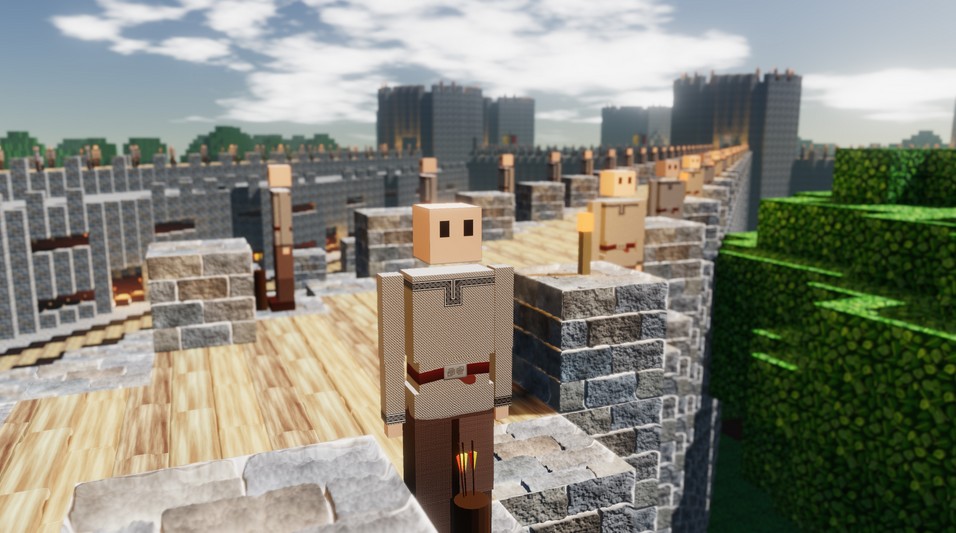 Defend your colony as best you can.
11. Unturned (2017)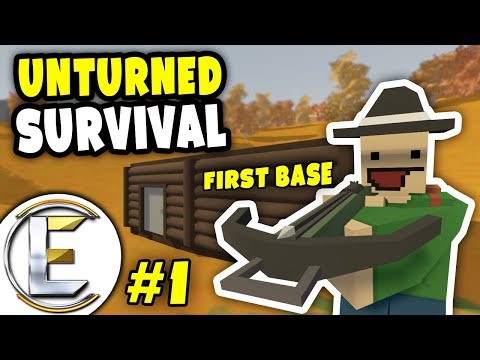 Unturned gameplay
This free-to-play survival horror game ditches the high end graphics of other modern games, choosing instead a Minecraft-like design. The premise of the game is simple: gather and survive. This DayZ-esque game will sufficiently quench your need for a good, simple survival game.
What makes this game great:
The game supports any play style, from charging in with weapons drawn to more social gameplay
It is fun alone and even better with a group of friends
The simple graphics give the game a unique feel and allows for smoother gameplay
The game is available from here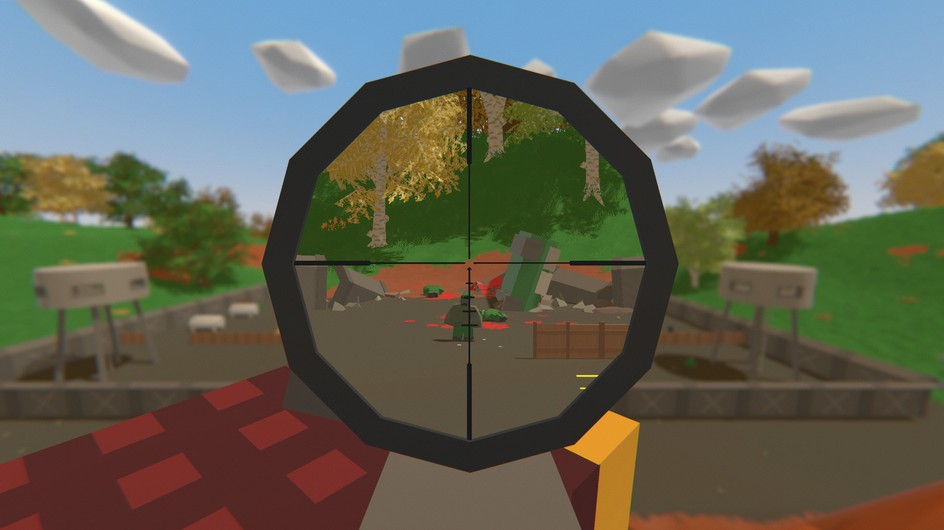 Fight zombies with a plethora of weapons.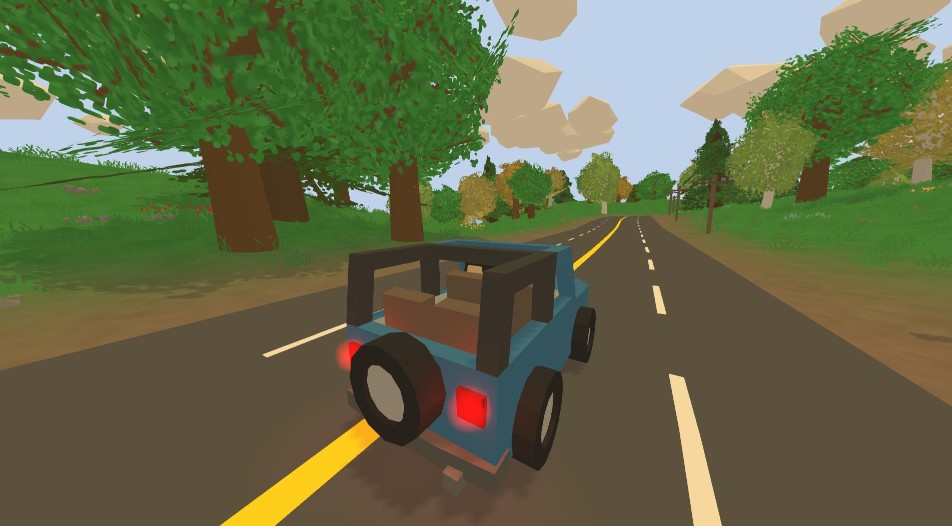 Drive one of the in game vehicles to safety,
10. Resident Evil 5 (2009)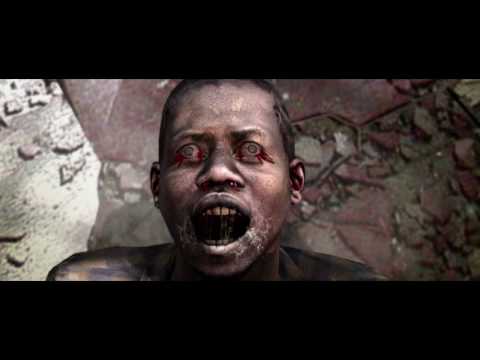 Resident Evil 5 PC gameplay
In this port of the console game Resident Evil 5, you play as Chris Redfield, working for the Bioterrorism Security Assessment Alliance. Strange occurrences in Africa have lead to turning locals into violent creatures. It is up to you to figure out what is happening.
What makes this game great:
Investigate and solve a compelling mystery
Play co-op with your friends!
Fight interesting, varied enemies that stand out from other games
The game is available from here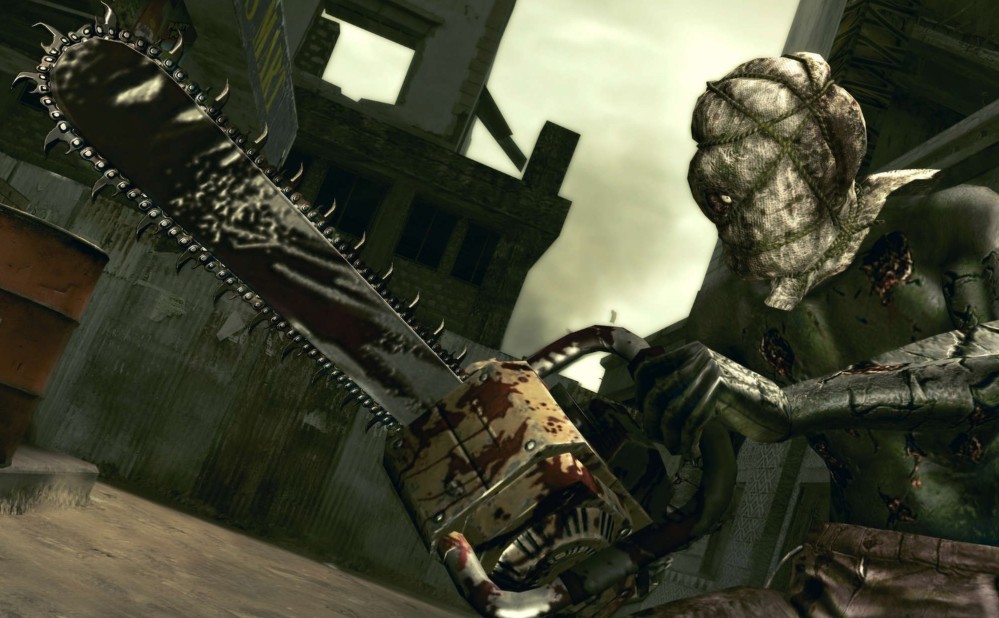 Fight capable, weapon-wielding enemies.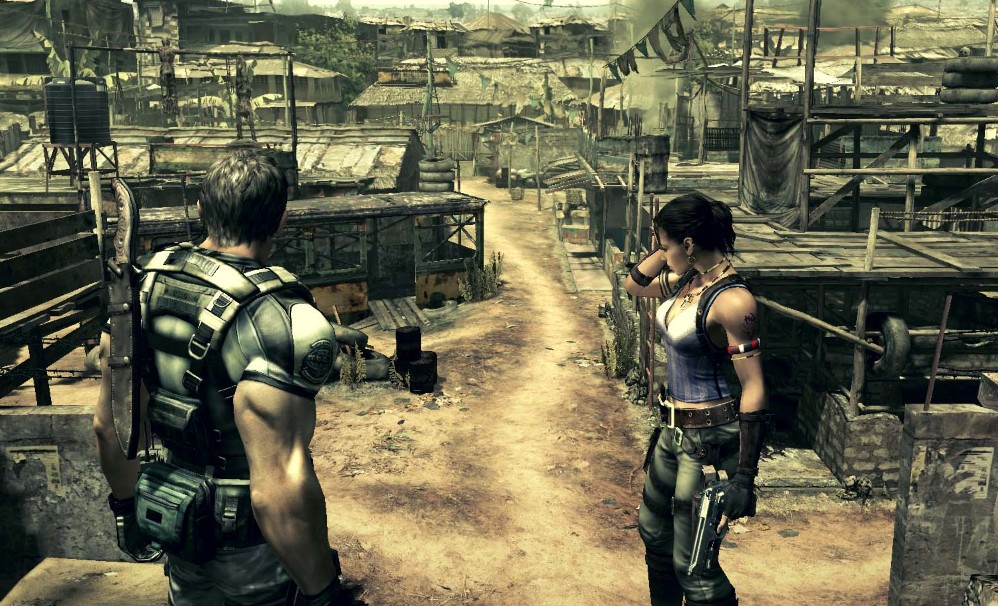 Play with another player in co-op mode!
9. 7 Days to Die (2013)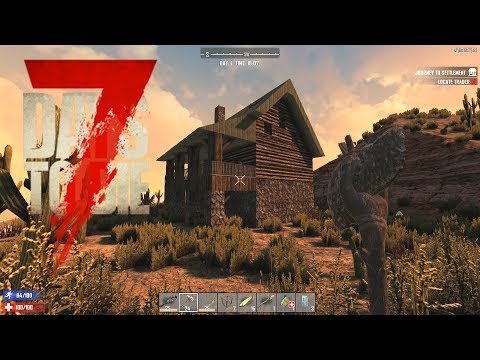 7 Days to Die gameplay
Experience a multitude of stories in this open-world, sandbox zombie-apocalypse. Work with friends to build and defend your structures, while at the same time working on in-game quests to earn gear. This world will allow you to live out whatever life you want.
What makes this game great:
True open-world mechanics allow for ultimate freedom
Play alone or play with friends to get even further
Continual updates improve the game more and more
The game is available from here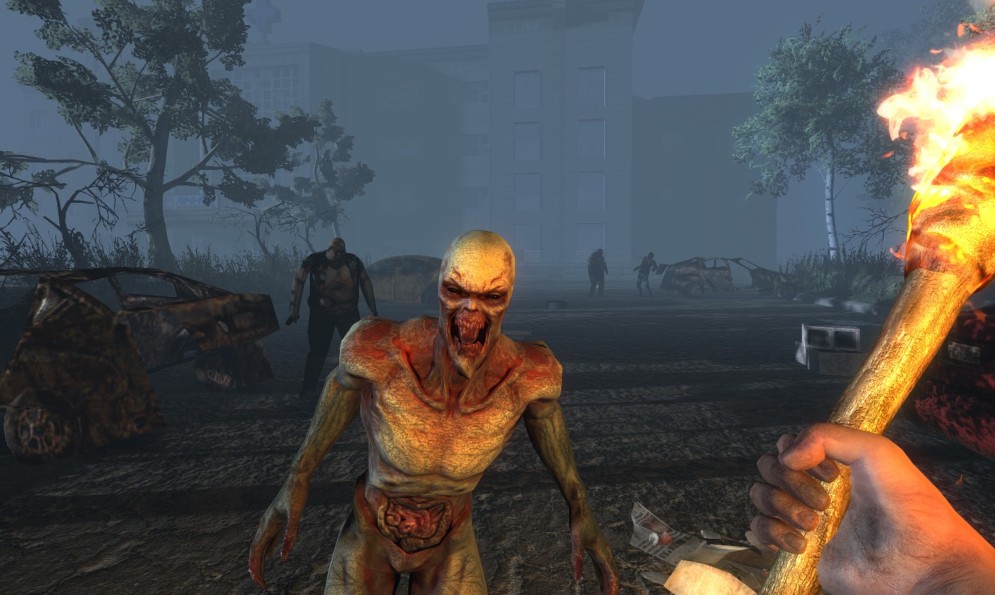 Face off against gnarly undead.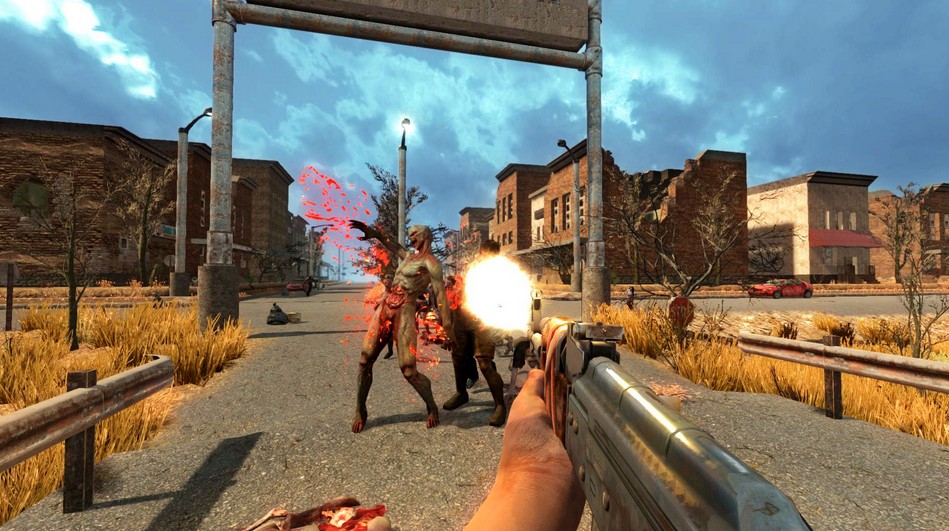 Find better weapons to better your chance of survival.
8. Resident Evil 7 (2017)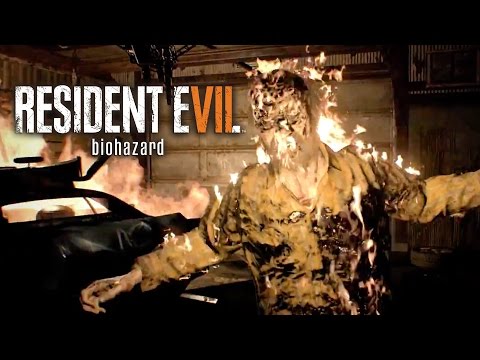 Resident Evil 7 gameplay trailer
Experience the apocalyptic events of the Resident Evil series in a rural setting, this time from a first person perspective. This immersive horror experience is also able to stand alone from its predecessors.
What makes this game great:
Full immersion in the first person perspective
True horror survival taking place in the country
Powerful sound design adds to the overall atmosphere
The game is available from here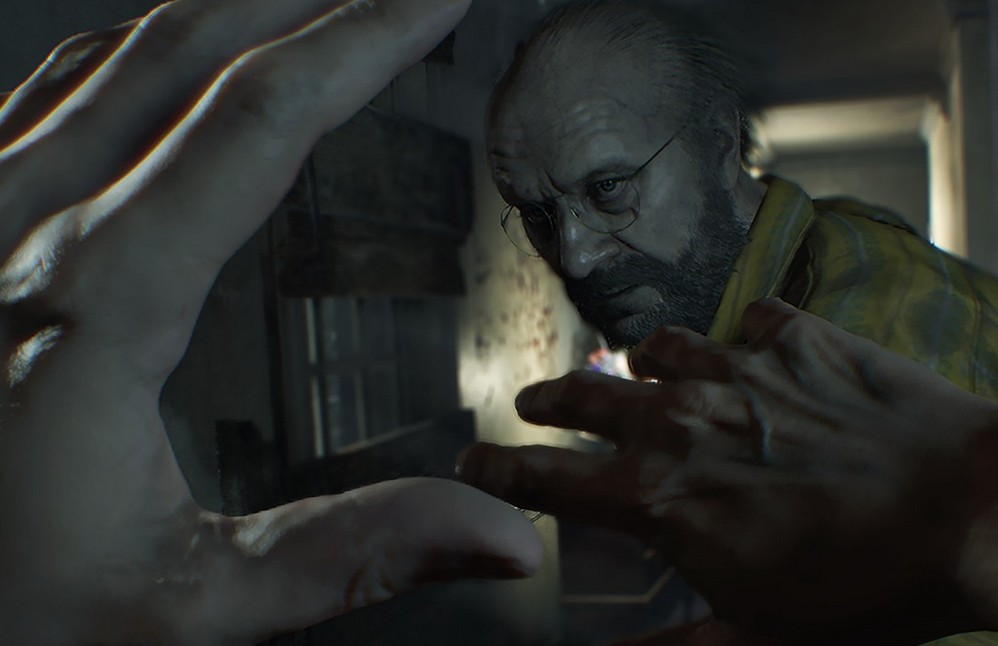 Defend yourself against memorable, shocking enemies.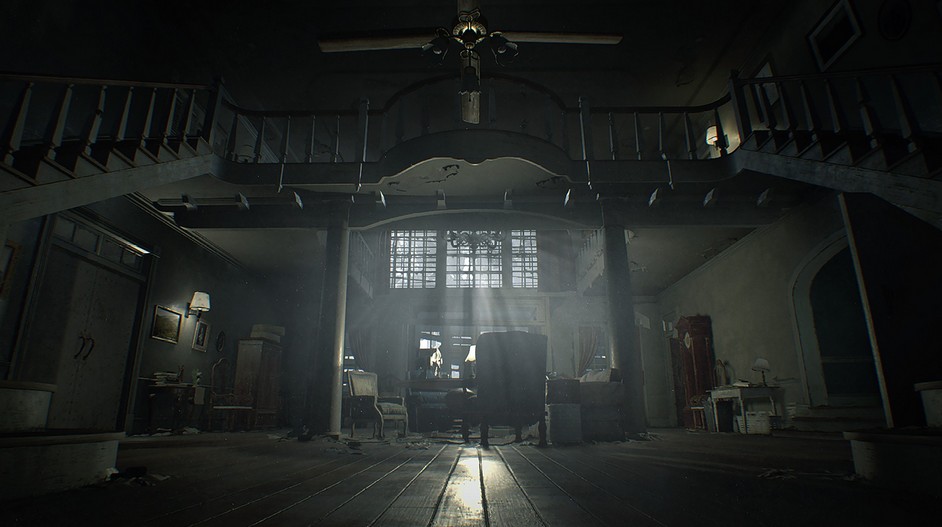 Immerse yourself in the photorealistic environment.
7. State of Decay 2 (2018)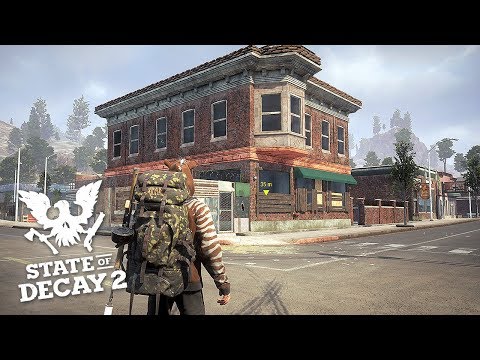 State of Decay 2 gameplay
State of Decay 2 places you in a sandbox apocalypse, surrounded by both zombies and other survivors. With fun combat and intense scavenging requirements, this game leads you to experience the apocalypse in a unique way. Multiplayer allows friends to join you as you set out to make the best of the end of the world, building a community and defending it from zombies.
What makes this game great:
Third person perspective gives you fun visual content
Co-op means you can create communities with other players, adding to the social realism
Playing as procedurally generated characters leads to unique experiences
The game is available from here (Screenshots from game page below)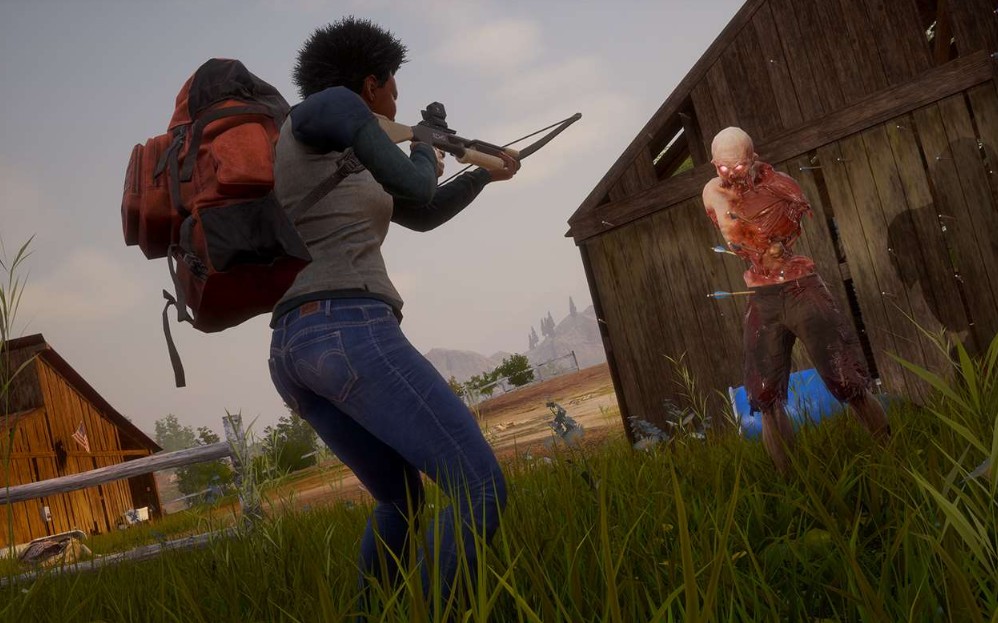 Scavenge smart to avoid dying.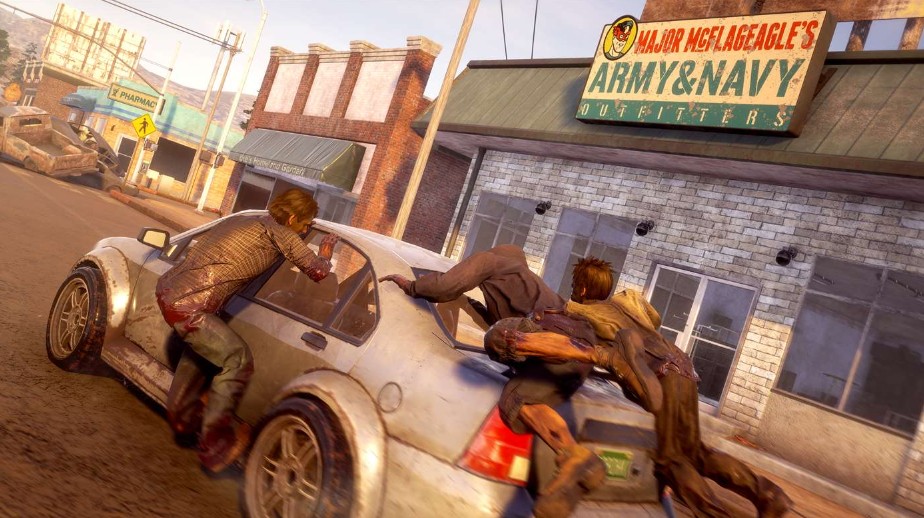 When things go bad, get out!
6. Project Zomboid (2013)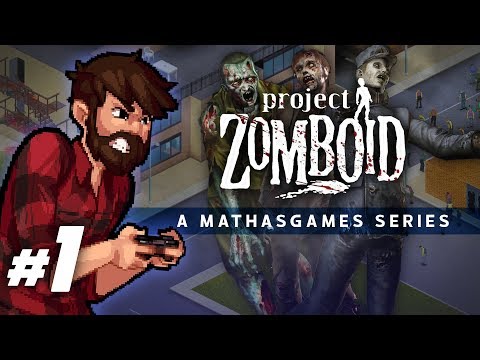 Project Zomboid gameplay
This multiplayer sandbox zombie-apocalypse provides a unique twist: it is played from a skewed, top-down angle (think Diablo). It is a hardcore survival simulation that can be enjoyed with friends. If you like challenging and dark, this game might be for you.
What makes this game great:
True survival mechanics
Multiplayer allows for immersive apocalyptic story creation
Split-screen co-op means you can play with your friends in the same room
The game is available from here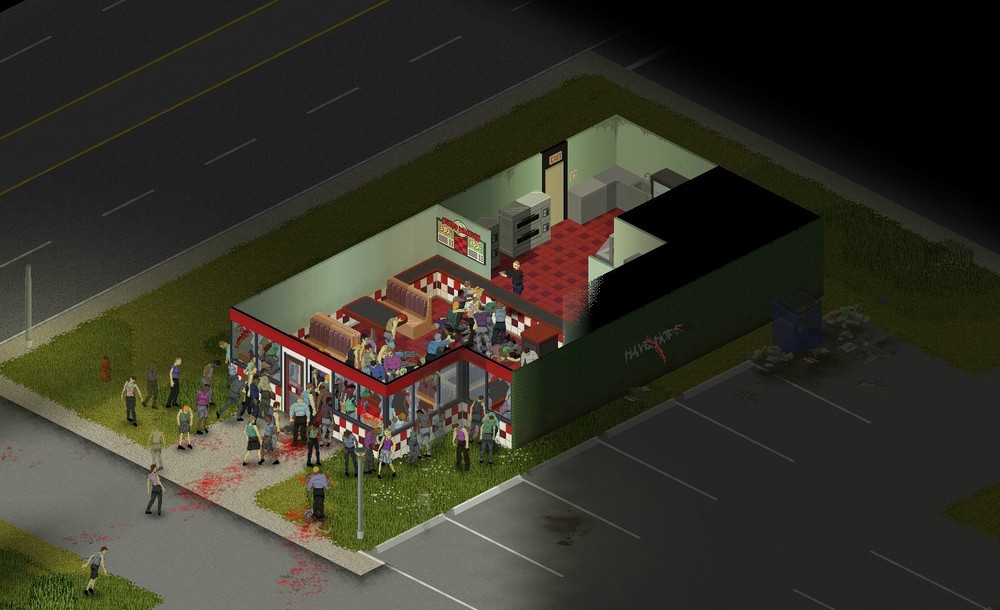 Find yourself in unique, intense conundrums.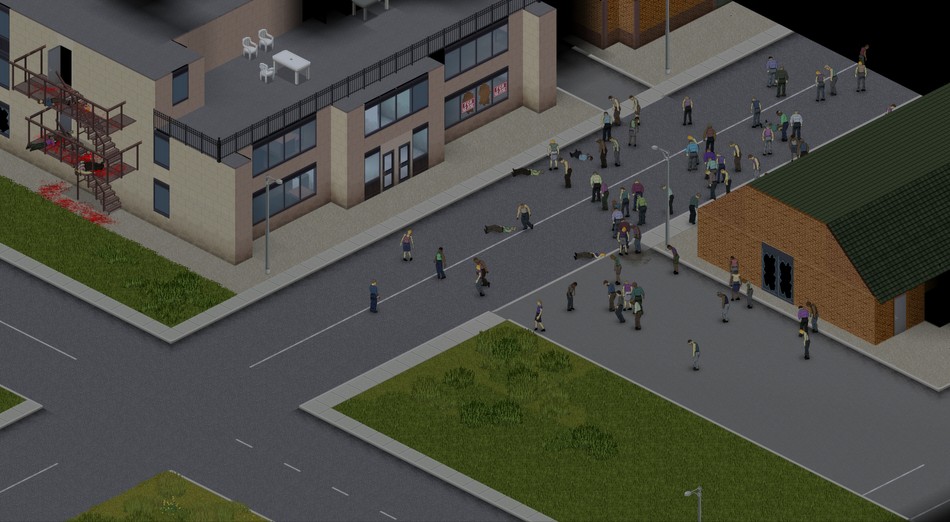 Explore the very open world.
5. Sniper Elite: Nazi Zombie Army (2013)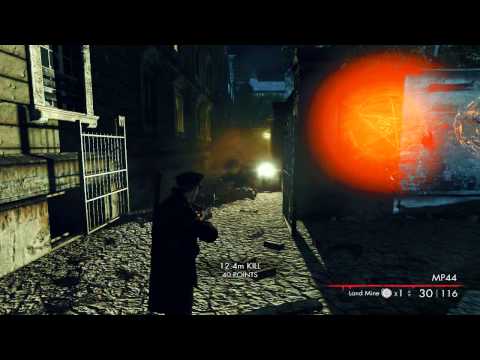 Sniper Elite: Nazi Zombie Army gameplay
For a unique and challenging take on zombies, try to take them on as a world-class WW2 era sniper. Take on hoards of standard zombies, in addition to more powerful and frightening enemies, as you travel through deserted and destroyed Germany. If you have ever wanted to take on zombie-Hitler, then this game is definitely for you.
What makes this game great:
Challenging enemies force you to think outside the box
You really do feel like an excellent sniper
Zombie Hitler!
The game is available from here 
Fight off waves of undead with simple fire-arms.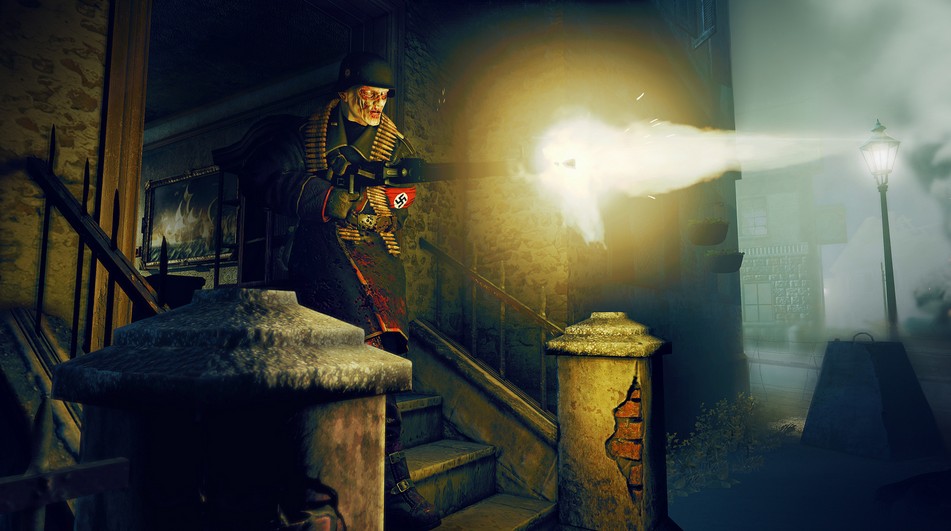 Find news ways to fight when you encounter more difficult and skilled enemies.
4. Resident Evil 2 / Biohazard RE:2 (2019)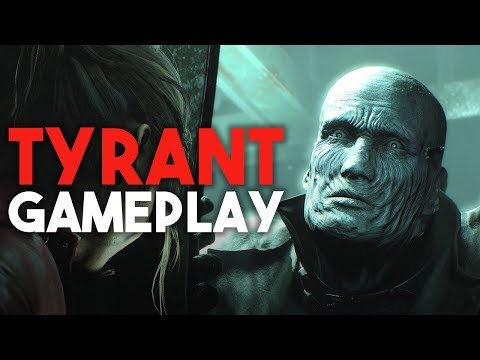 Resident Evil 2 gameplay
In this over-the-shoulder remake of the 1998 Resident Evil 2, play as one of two survivors in a zombie infested Raccoon City. This horrifying survival game features the ability to uncover the story from multiple perspectives, creating a dynamic tale from start to finish.
What makes this game great:
Experience a completely reimagined Resident Evil 2 from the character's perspective
Play through the campaign twice - the second time as the second survivor following the first
Explore the dangerous, claustrophobic environment to find weapons and items
The game is available from here  (Screenshots below from Resident Evil 2 main page)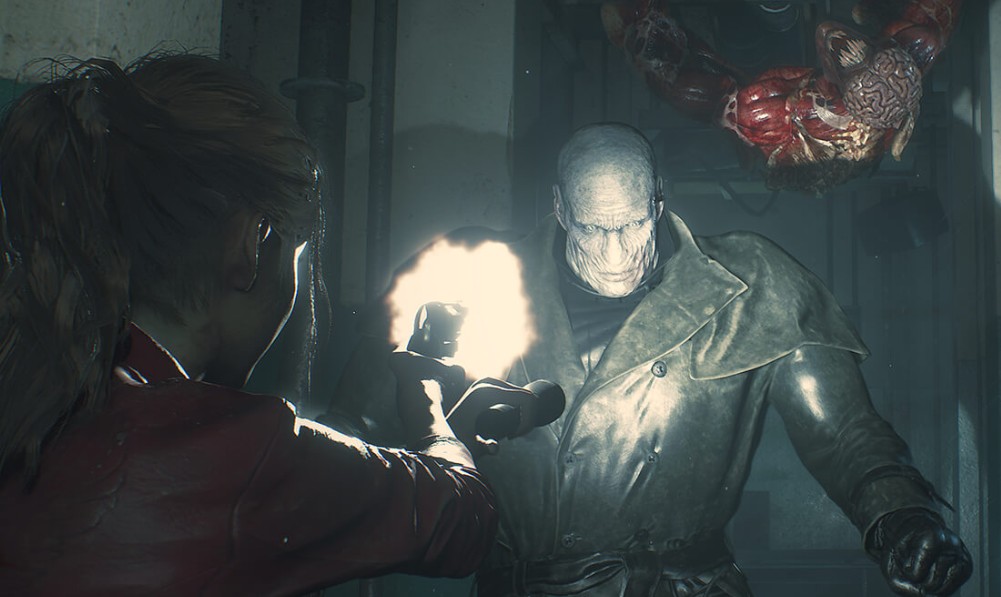 Battle against enemies in close-quarter, heartracing combat.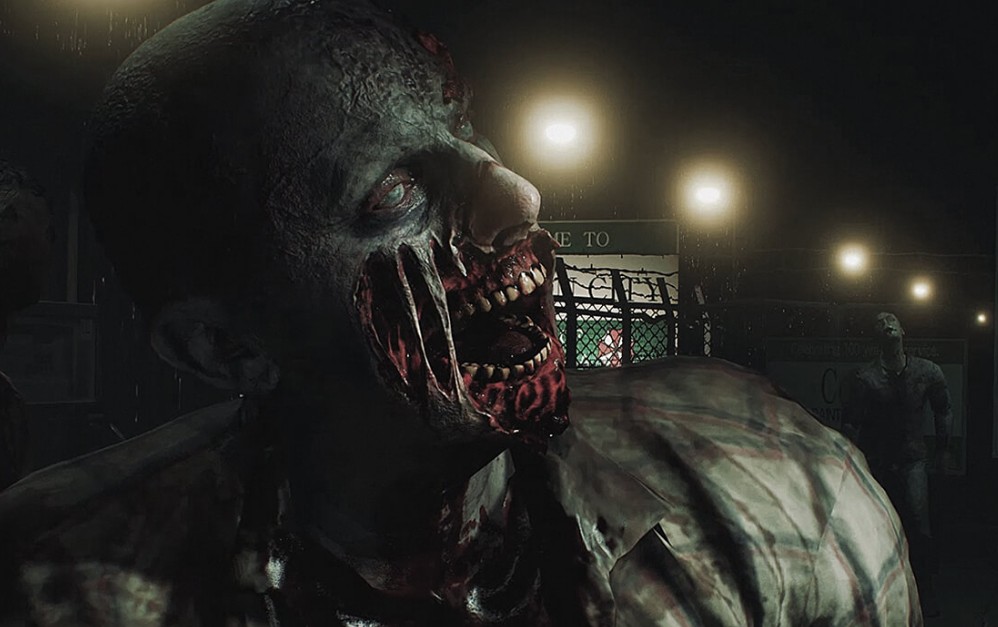 Enjoy the storyline of Resident Evil 2 with far more advanced graphics than the 1998 original.
3. Dying Light (2015)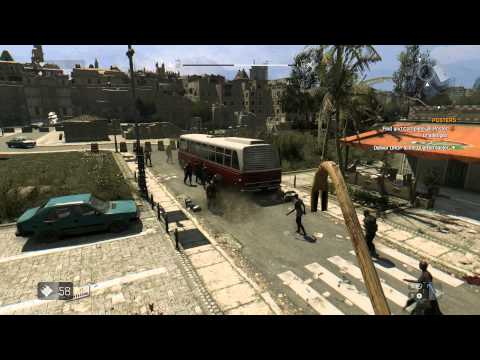 Dying Light gameplay
If zombie games weren't fun enough, try adding some parkour to the mix. In Dying Light you play as an extremely physically-able survivor, running smoothly through (and over) the streets of a city of zombies. Use the environment to fight your enemies. And remember: don't get caught out after dark…
What makes this game great:
The smooth parkour abilities give you a sense of freedom
Combat can be done in creative ways
Run back to safety with your friends as the sun begins to set to avoid the more dangerous enemies
The game is available from here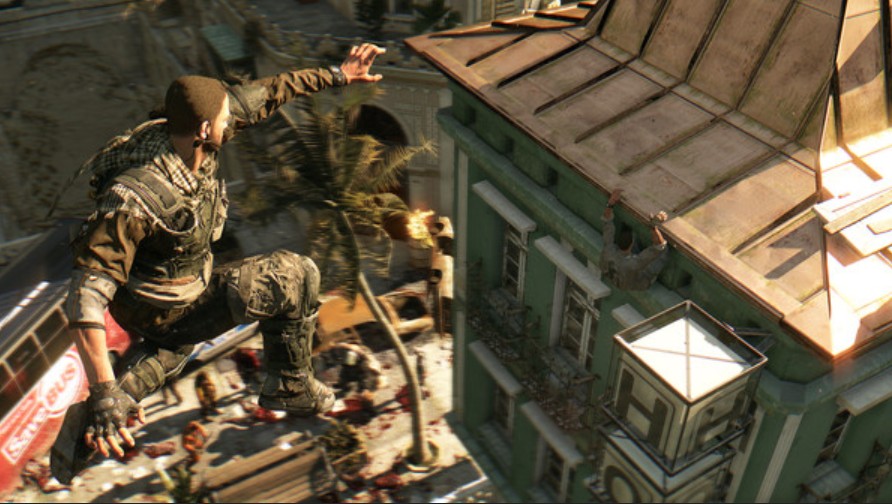 Use parkour to evade the enemy and travel quickly through the city.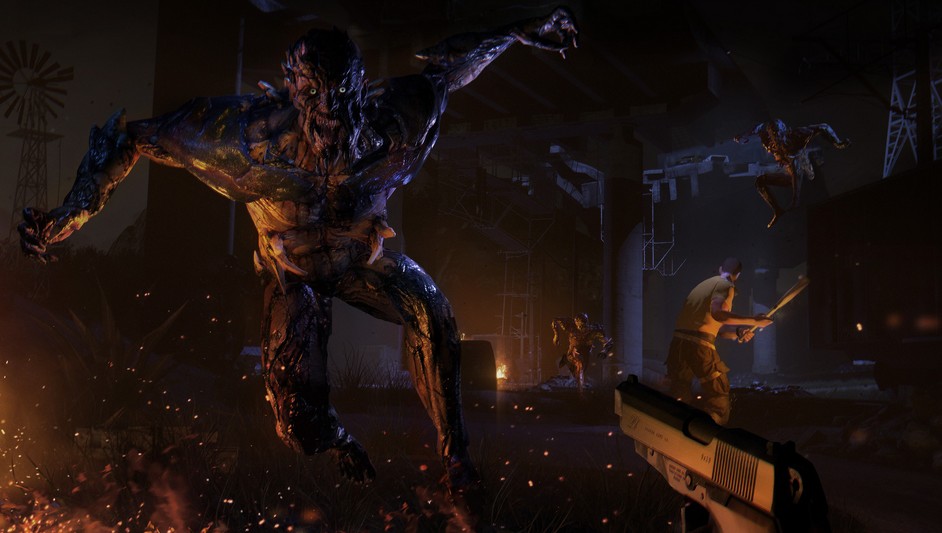 Prepare for the worst if you get caught outside of a safe area at night.
2. World War Z (2019)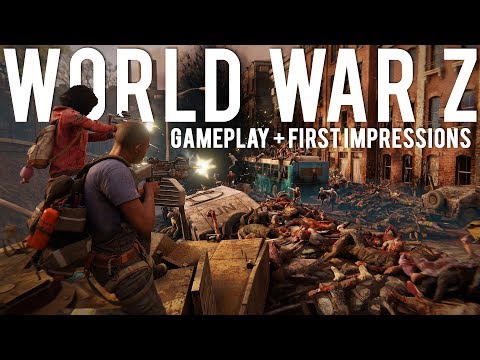 World War Z gameplay
This fast-paced co-op game, based on the movie World War Z, is focused on smooth gameplay. Choose your class and play from a third-person view in a procedurally generated apocalypse. Utilizing a special "Swarm Engine," this game will get your adrenaline pumping as you skate by in this unfriendly world.
What makes this game great:
Powerful hoard mechanics add a sense of realism and urgency
Classic 4-player co-op allows for you to share this experience with others
Brutal gore and viscera graphics add a true zombie feel to the game.
The game is available from here (Screenshots from WWZ page below)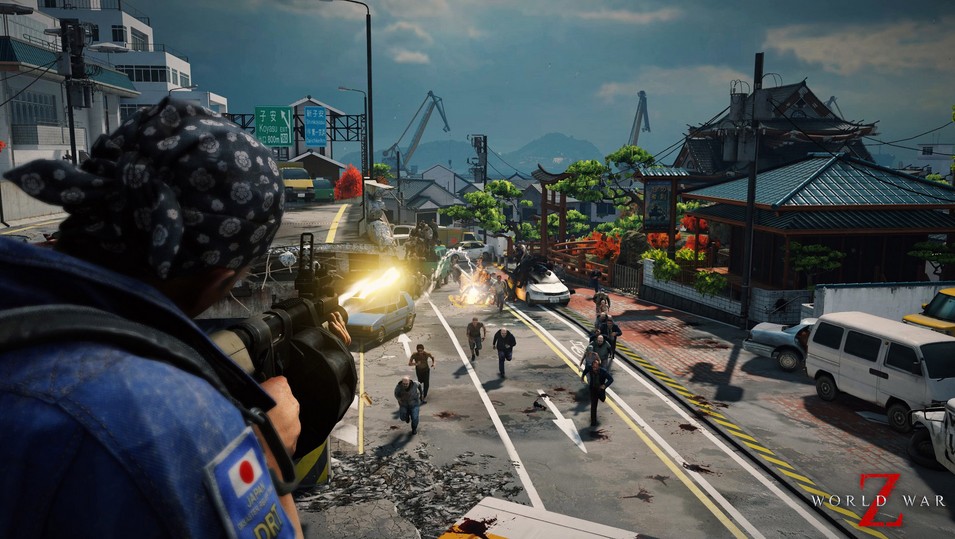 Keep your cool in these intense, life-or-death situations.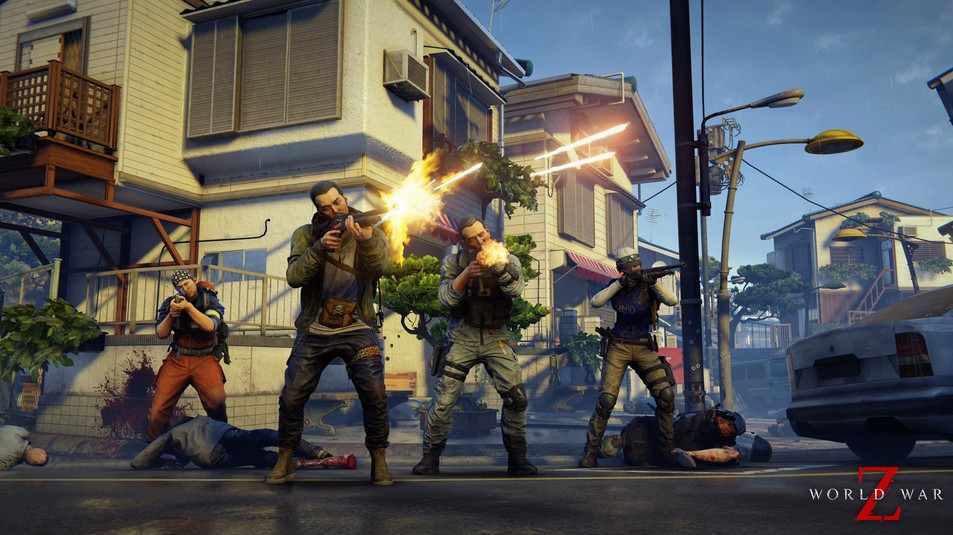 Pick a class and get going!
1. Left 4 Dead 2 (2009)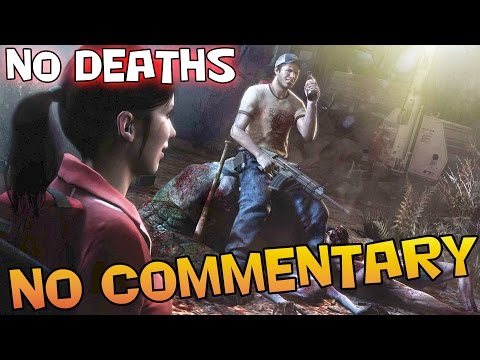 Left 4 Dead 2 gameplay
Survive the zombie apocalypse in a team of four survivors, traveling from safe room to safe room to eventual rescue, facing off against waves of memorable and well-balanced infected enemies. Alternatively, play against other players as the infected, taking turns to see how far you can get. This ultimately replayable game will provide countless hours of fun in Campaign mode alone - not to mention all of the many other game type options at your disposal.
What makes this game great:
Randomly spawning AI allows no two playthroughs to be the same
A simple premise (escape to safety) in combination with well-balanced gameplay creates an extremely smooth and satisfying experience
The multiplayer community is still alive and kicking, further diversifying each game
The game is available from here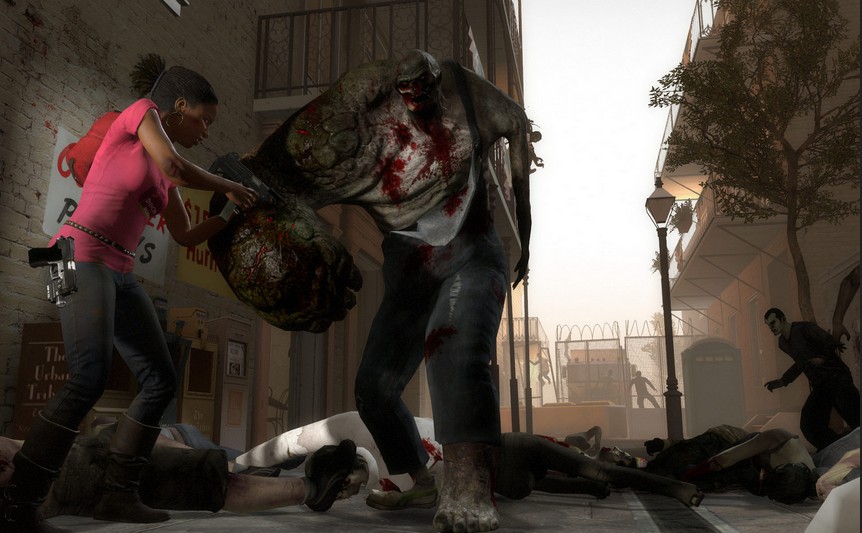 Be careful in your encounters with the special infected.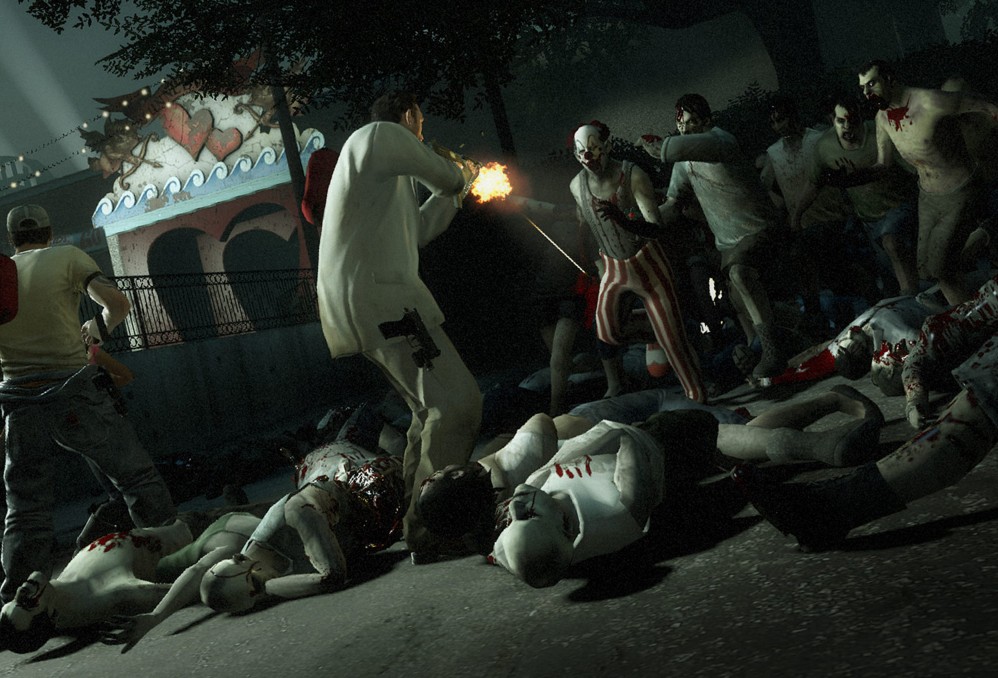 Make a last stand with your friends in Survival mode.
You may also be interested in:
Image Gallery