Top 15 CSGO Best Cheap Skins
Updated: 04 May 2022 11:44 pm
Style doesn't need to be expensive
Skins can be a fickle thing in Counter-Strike. Many players enjoy admiring and flaunting expensive skins, but not all of us have the means or the will to invest that much into a digital luxury. Luckily not all skins are expensive, and not all good looking skins are expensive, and what's the point in winning if you don't look good doing it? Here are the top 15 cheap skins for CSGO.
15. MP5-SD Acid Wash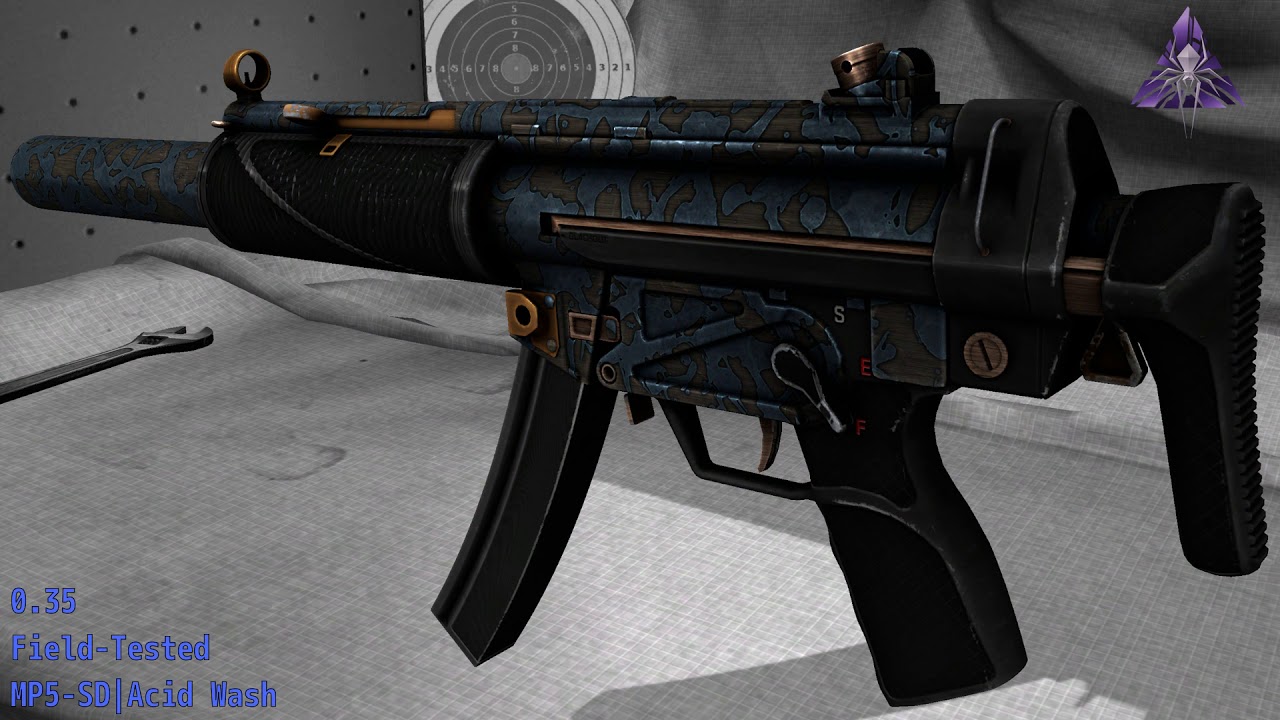 Part of the Shattered Web case brought in the most recent operation the Acid Wash is one of only 9 MP5-SD skins
One of only 9 skins for the MP5-SD
Applies both the acid wash primary art and brass metallic highlights
The Acid Wash starts at less than 50 cents for Factory New and less than $2 for a Factory New StatTrak.
While the price is remarkably low on the second-hand market, the Shattered Web case is stocked full of high-value skins.
See the Acid Wash MP5-SD in action: https://youtu.be/NJYcRlP6GMI
14. AK-47 Uncharted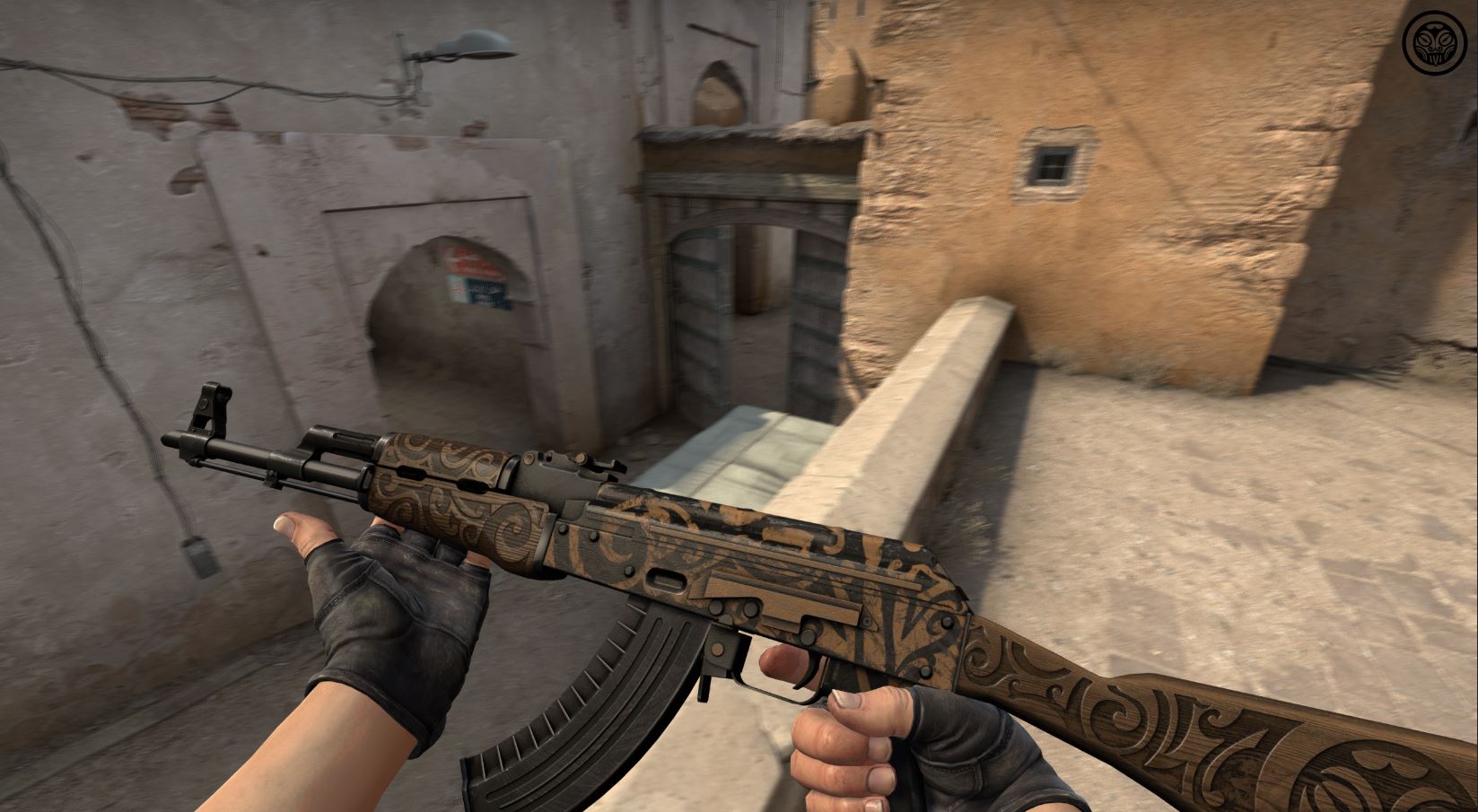 The Uncharted is a unique skin with a paint tone to match the tribal carvings along with its furniture. Cheap, and easy to pull, the Uncharted makes for a great budget buy that still has its own sense of style. 
Unique tribal design 
5 cents for a case
Starting at around 50 cents, Factory New pieces don't break over $2 
The Uncharted is cheap on the second-hand market, but the Prisma case sells for only 4 cents and has a chance of dropping much more valuable skins. If you're not on a strict budget, popping cases might be worth the investment. 
See Uncharted in action: https://youtu.be/AkkKrRUJBGw
13. AK-47 Elite Build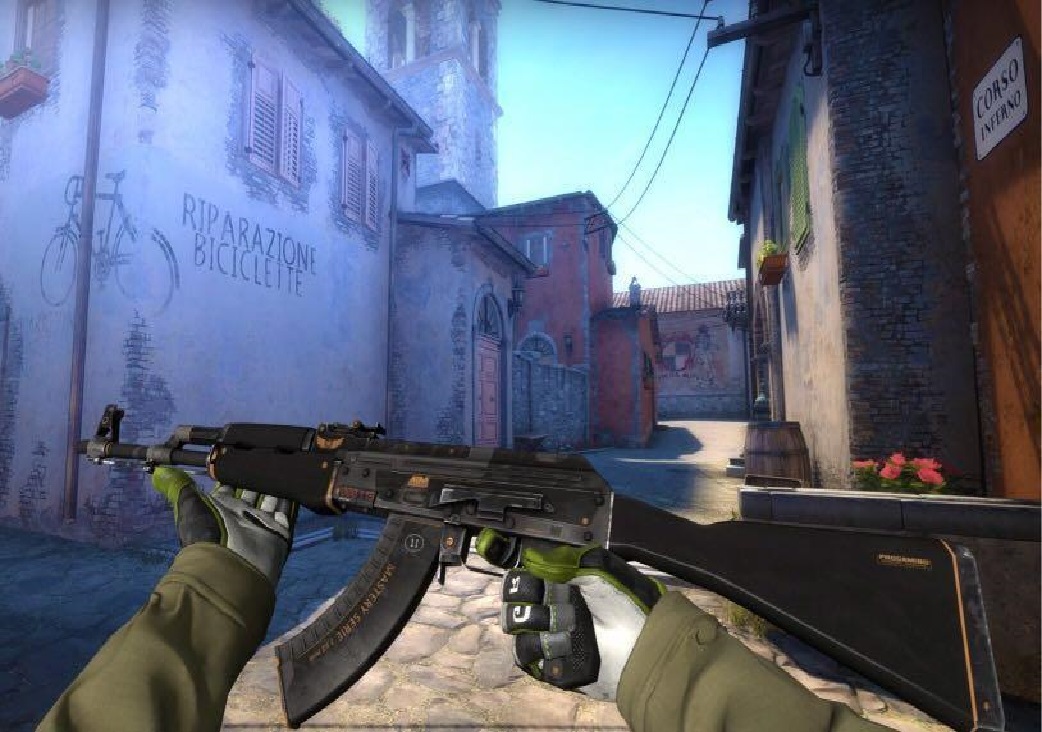 Minimalist, cheap, and sleek. The Elite Build offers a completely different aesthetic than the Uncharted but barely breaks much higher in price. 
Part of a set of three weapons, including the P90 and AWP
A dark theme that helps hide wear until about Well-worn and Battle-Scarred
The AK Elite Build starts just above $1 and doesn't break $2 until passing Minimal Wear in quality. Luckily, going all the way to Minimal Wear isn't usually necessary as Field-Tested already avoids most of the noticeable damage. 
The Chroma 2 case is available for just 5 cents but caps off in value with the M4A1-S Hyper Beast and Mac-10 Neon Rider. Pulling from the Chroma 2 doesn't really promise to be profitable, but there are some neat pulls aside from the Elite Build. 
See the Elite Build in action: https://youtu.be/xSvXv5sKH40
12. CZ75-Auto Pole Position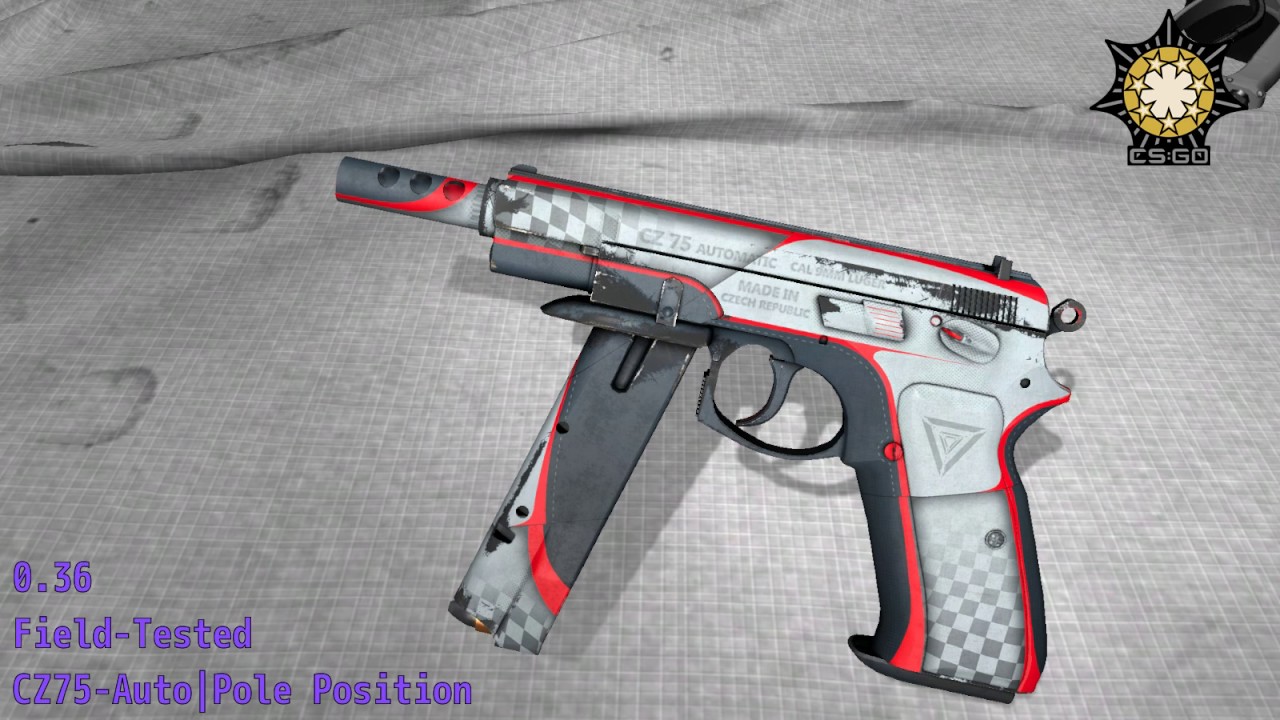 Another quality entry from the Chroma 2 case, the Pole Position CZ brings a sleek racing-inspired look that doesn't suffer much from high wear. 
A clean aesthetic that covers the whole gun
Plenty of Minimal Wear models available for less than $1
Although Factory New StatTraks can cost as much as $4, normal Factory New pieces barely break $1 and Minimal Wear is usually half that. 
Sadly while this quality budget skin also comes from the Chroma 2 case, this really shows how much value the Chroma 2 has lost over time. Purchasing second-hand is probably your best option. 
See the CZ75 Pole Position in action: https://www.youtube.com/watch?v=iZIDab6WhYQ
11. M4A1-S Cyrex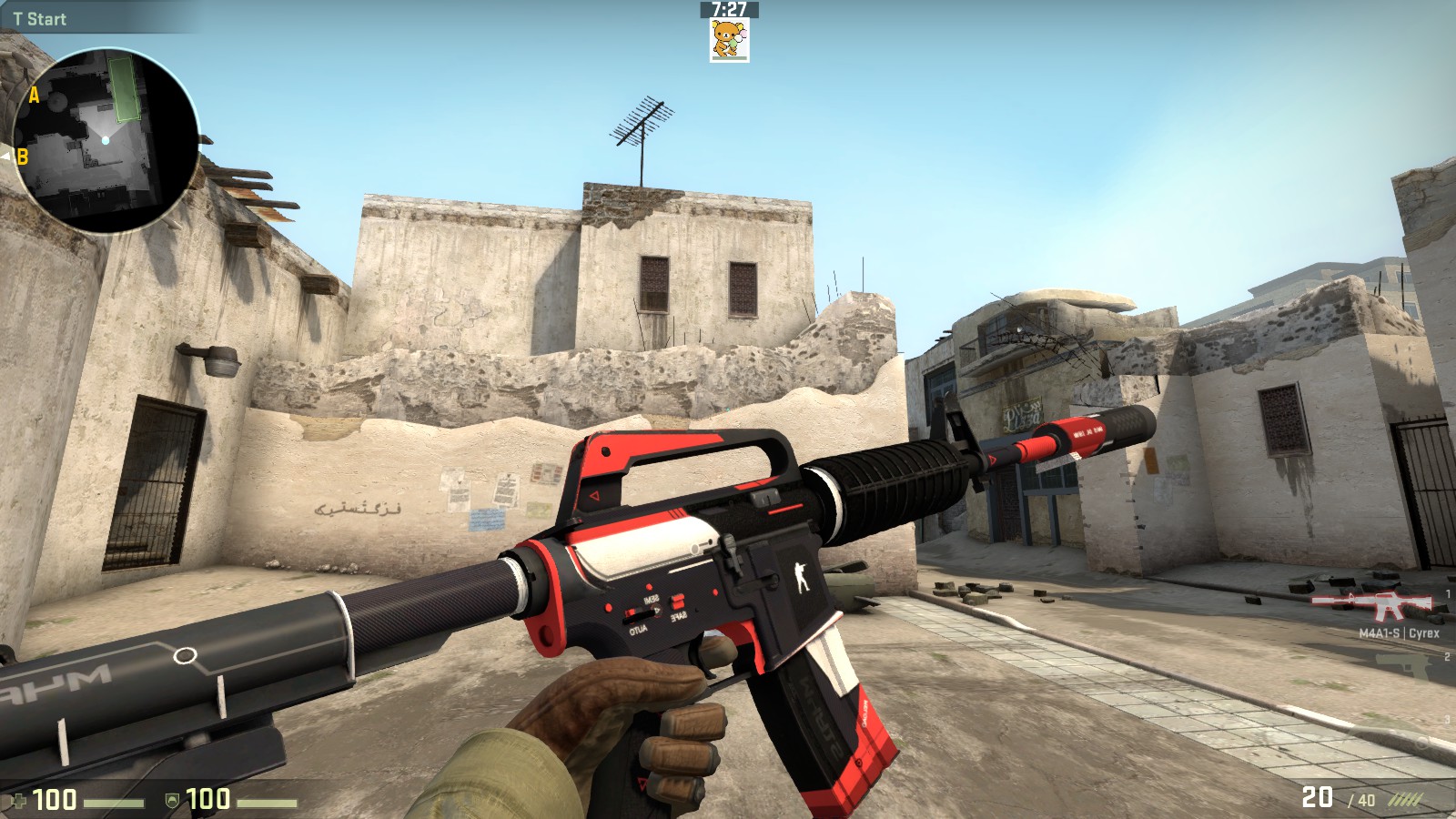 A very modern design with a clear sci-fi inspiration, the Cyrex is just almost the Asiimov of the M4A1-S and makes a wonderful piece when paired with its USP-S counterpart. 
Completes a matching pair of CT weapons with the USP-S Cyrex
While this is the most expensive skin on this list to get into, with Battle-Scarred models starting just over $8, it's still a bargain of an M4 skin. Factory New models cut off just above $11 and being one of the star rifles in the game, it really benefits from having company in its smaller USP-S sibling. 
The Operation Breakout weapon case doesn't hold many opportunities for value pulls and costs over 50 cents per case. Purchasing directly is probably your best bet for landing the Cyrex, although looking through the Operation Breakout case might give you a few more ideas for budget options. 
See the M4A1-S Cyrex in action: https://www.youtube.com/watch?v=GFokd3KpHzY
10. USP-S Cyrex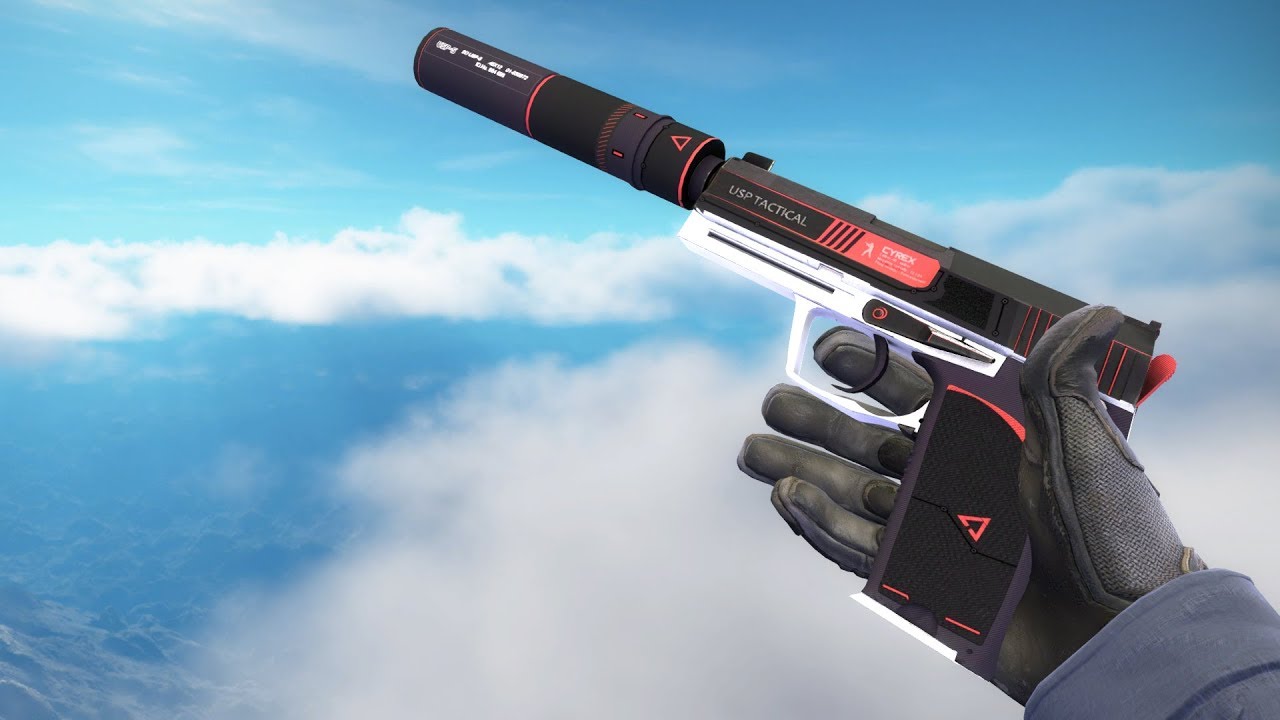 Siblings with the M4A1-S variant, the USP-S Cyrex is extremely affordable and allows for a matching CT-side weapon set. A luxury T-side isn't afforded. 
Very low price variety between pieces, with low prices overall
Pairs with the M4A1-S Cyrex for a full set of CT skins
Sleek and simple
The USP-S Cyrex runs between $1 and just under $4. Luckily, Field-Tested and MInimal Wear variants cost more than a dollar less than Factory New pieces and look great. StatTrak models will be much more expensive, however, with Factory New pieces breaking $14.
While case opening isn't usually the go-to route for hunting budget skins, the Glove case has a lot of quality low-cost pieces and an assortment of relatively high-value headlining weapons all for only 17 cents.
See the USP Cyrex in action: https://youtu.be/j5ITwmQUrR8
9. Glock-18 Ironwork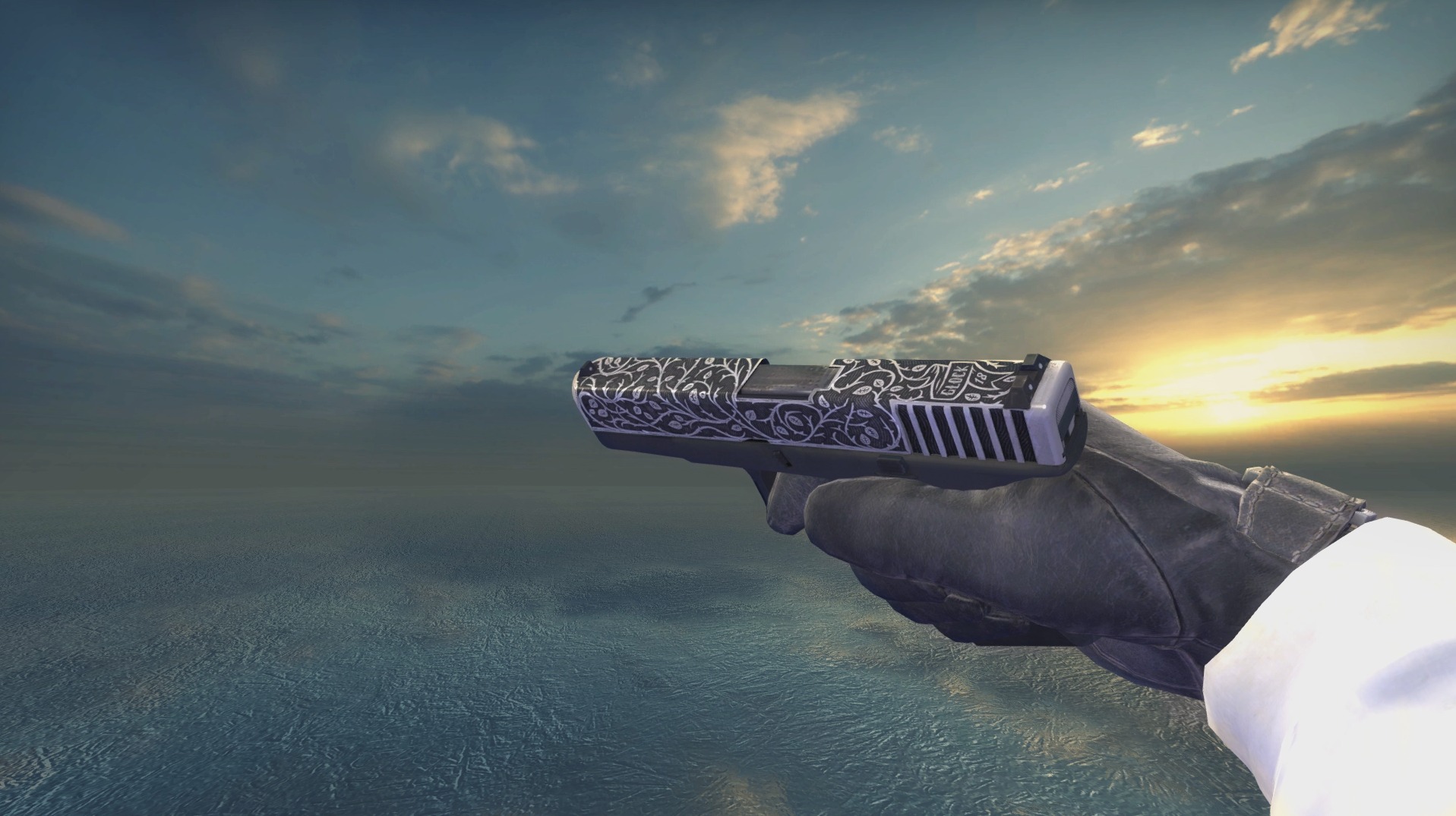 Cheap and simple, with an interesting side-effect on battle-scarred pieces. The Ironwork Glock offers a nice silver and black etched pattern that becomes progressively dingier with wear but has a very interesting effect on battle-scarred models. 
Dirt cheap and looks great both at Factory New and Minimal Wear 
A simple engraved design that doesn't get lost in itself 
The Glock-18 Ironwork doesn't even break $1 for Factory New models and has a unique effect on its Battle-Scarred pieces. While still cheap, Factory New StatTrak models can actually go as high as $3.50. 
Another piece from the Glove case, the low cost of the Ironwork means that if you really want it, you ought to just purchase directly from the second-hand market. 
See Ironwork in action: https://youtu.be/eCvnhUvrzcs
8. Glock-18 Off World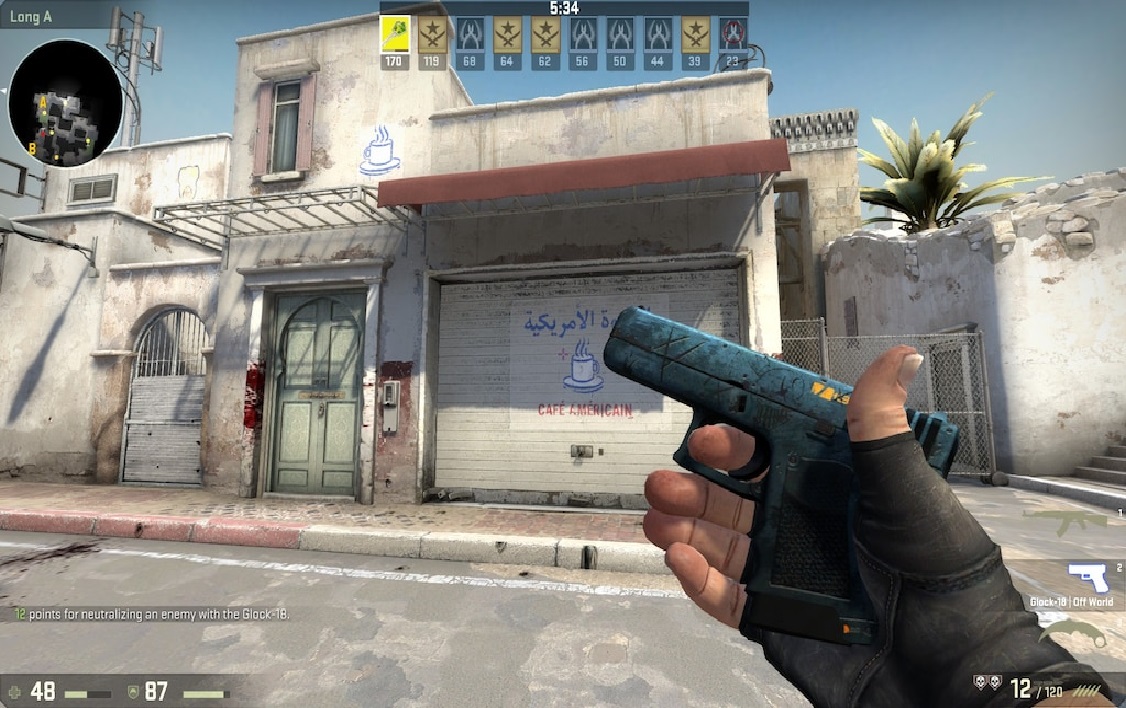 Another piece with an interesting interaction with wear, the Glock-18 Off World offers both a minimalist solid blue design and a taste of a grittier punk aesthetic. 
Less than a dollar across the board, until we get to Factory New StatTraks
With higher wear, a skull motif and a crown will appear along the side of the gun
Part of a set with the P90 Off World
Of course, Battle-Scarred models are still the cheapest despite the interesting wear pattern. Virtually all offerings for this skin stay under a dollar until we get to Minimal Wear StatTrak models. Factory New StatTraks can cost upwards of $4. 
The Spectrum 2 case only costs 4 cents on the market and does offer a variety of higher ticket prices, but if you're strictly on a budget, the second-hand market offers plenty of Off Worlds for pennies to the skin. 
See Glock-18 Off World in action:
Factory New:  https://youtu.be/2lGuZeSIvP4
All Wears:  https://youtu.be/dvg6HEOiO8w
7. P90 Off World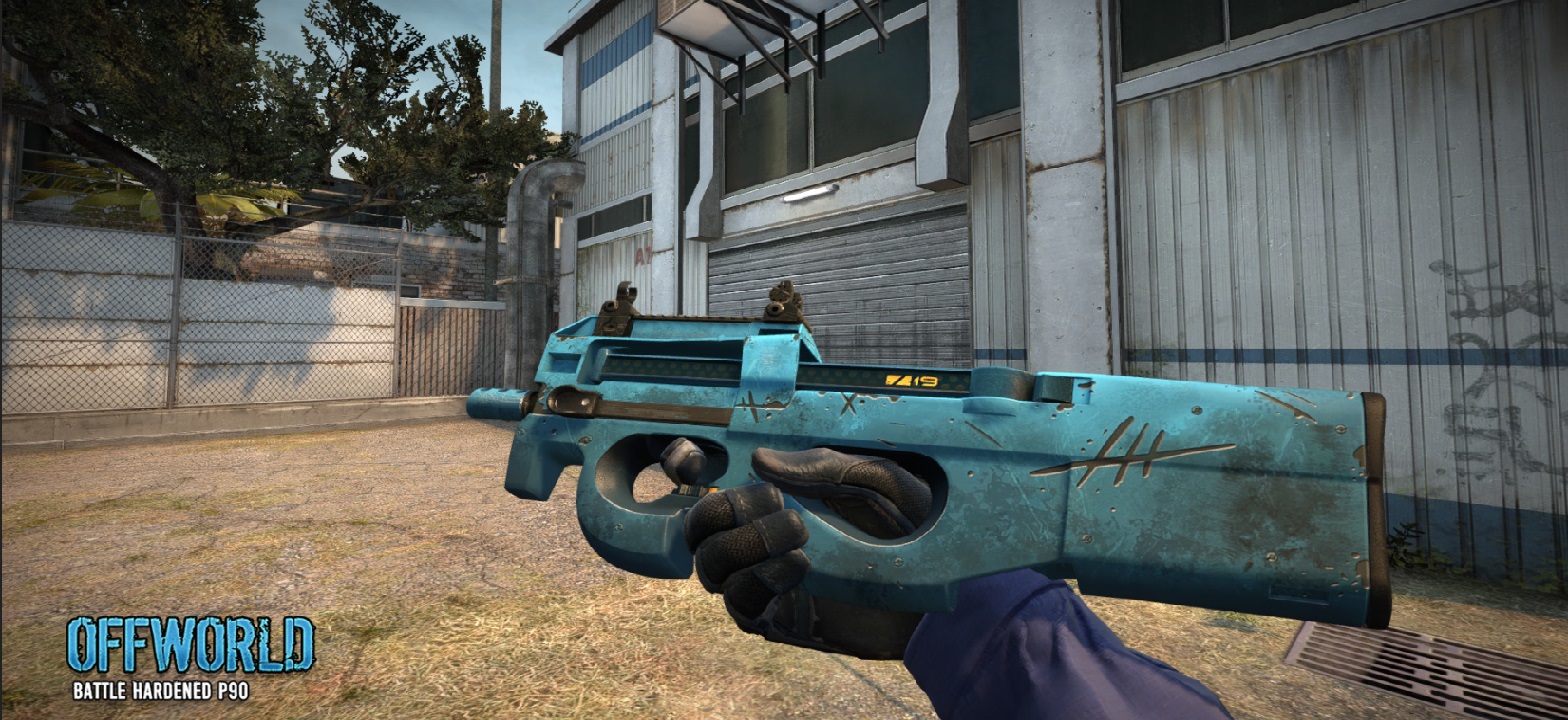 The P90 Off World shares the same unique wear system of its smaller brother without a change in price. 
Part of a set with the Glock-18 Off World
Unique wear pattern 
Minimalist solid blue in Factory New condition
The P90 Off World remains under $1 across the board, with only Factory New StatTraks pushing over $1.50. 
This is the second piece from the Prisma case, and despite that, the Prisma does still offer a fair number of decent payout options. I wouldn't recommend popping cases on a budget, but if you're looking to then the Prisma is a fair bet. 
See Skin Name in action: 
Factory New:  https://youtu.be/WkTAqaoH0mA
All Wears:  https://youtu.be/kJaDEyuHnAA
6. P90 Grim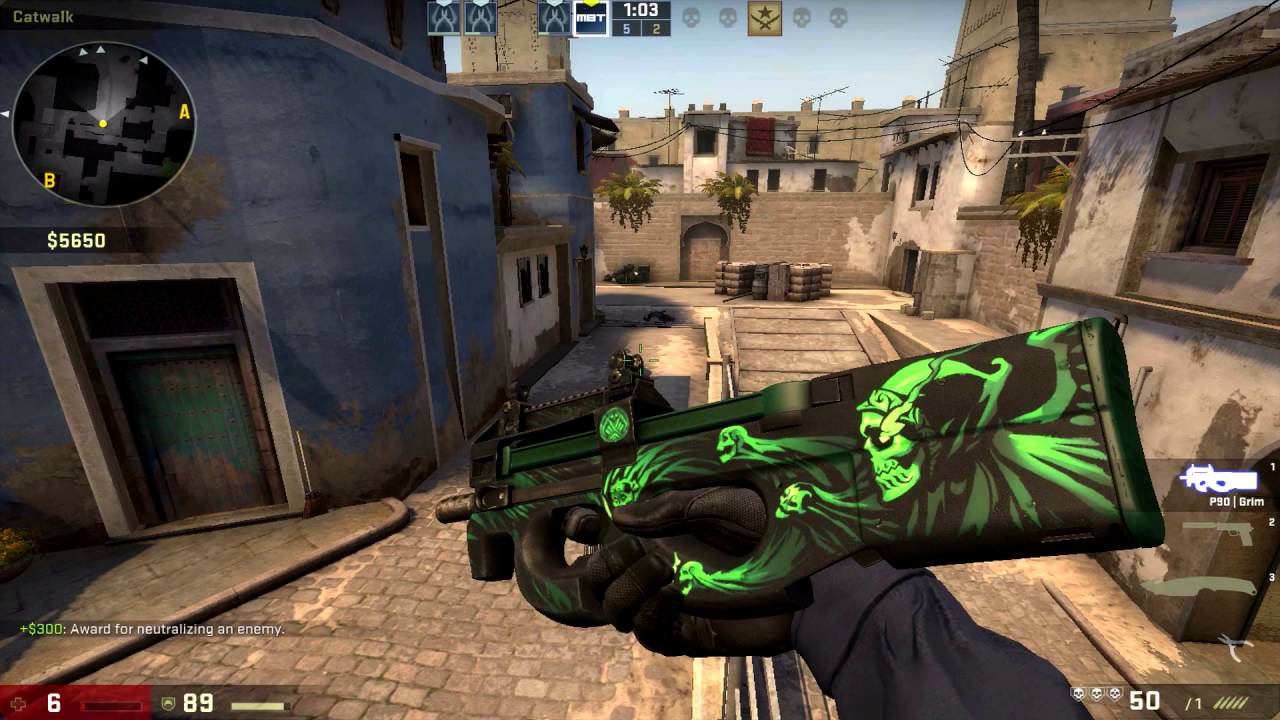 A full-body art skin that isn't hard to buy into, the P90 Grim stays affordable even into StatTrak territory. 
Great full-body art skin 
Doesn't break $1 until Factory New and StatTrak models are involved
The P90 Grim doesn't break even $1 until Factory New, with Factory New StatTraks only reaching past $4.
The Gamma 2 case used to hold some value, but the majority of pieces aren't likely to be worth the investment. However, there are still hundreds of pieces available Factory New on the second-hand market, and dozens available as Factory New StatTraks. 
See P90 Grim in action: https://youtu.be/K9930TVLLfo
5. Five Seven Violent Daimyo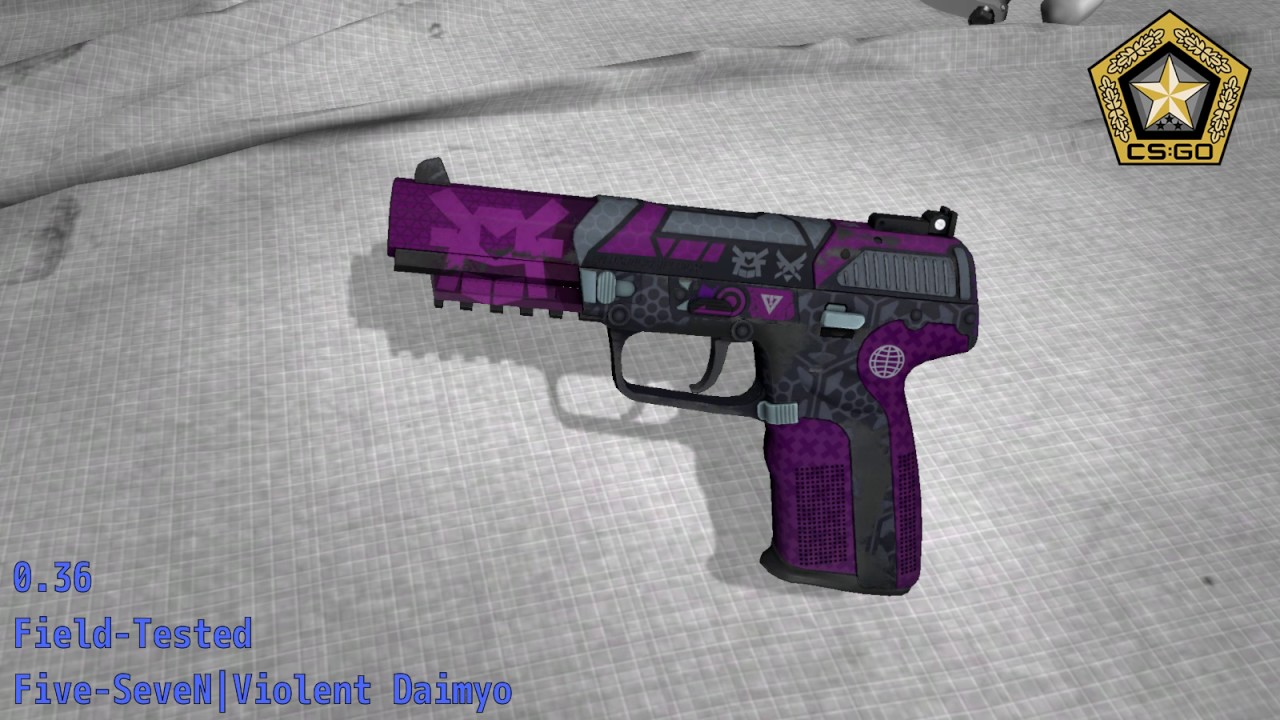 A personal favorite, the Violent Daimyo Five-Seven has some great pattern work in a dense, if not cluttered, sci-fi skin. 
Distinct rich coloring
A collection of multiple patterns within one skin
Smoothed out to match the frame of the Five-Seven
The Violent Daimyo is crazy cheap, only breaking $1 with some StatTrak models, and Factory New StatTraks not breaking $3.
The Gamma case also used to hold value but has really fallen off over the years. You do run the chance of pulling a Desolate Space M4 or a G18 Wasteland Rebel from a 6 cent case, but the majority of even decent skins from the Gamma case are best bought on their own. 
See the Violent Daimyo in action: https://youtu.be/pfhy1mFVw60
4. Tec-9 Isaac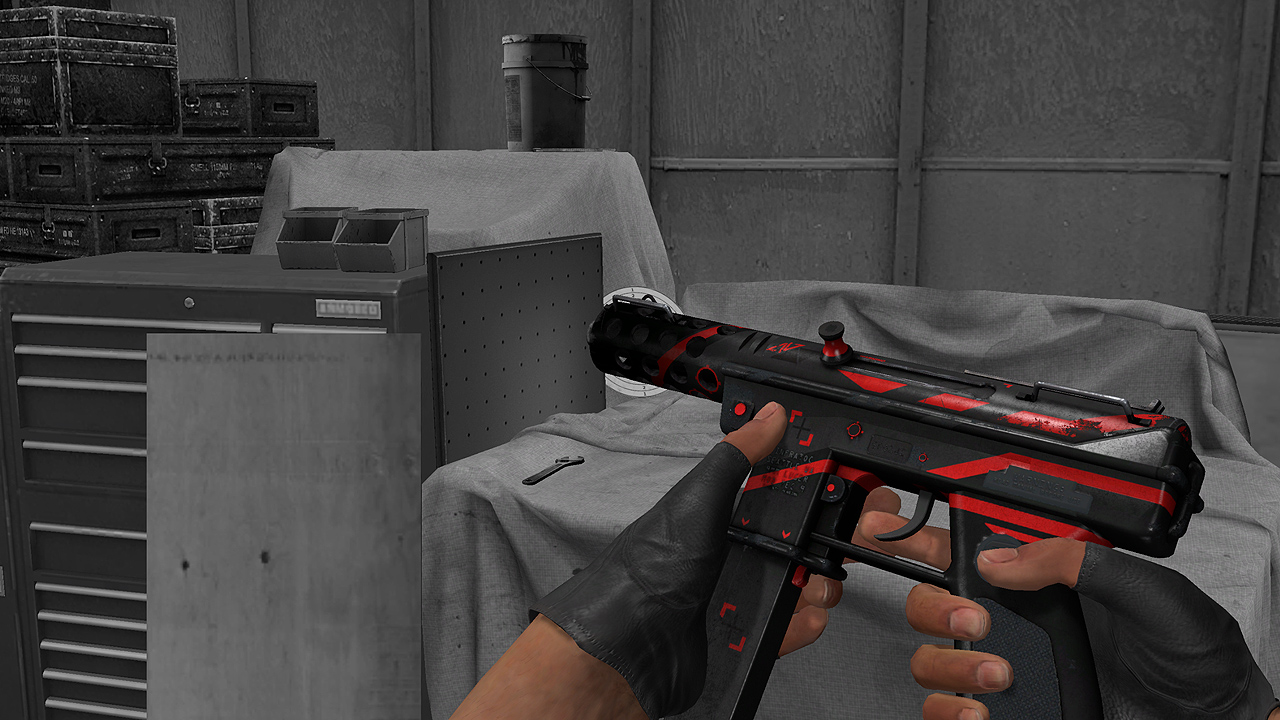 A distant relative to the Asiimov line, the Tec-9 Isaac offers a sleek and minimalist sci-fi design with a very low price tag. 
Sleek and clean 
The closest to a tec-9 Asiimov we're likely to get
Most wears don't break $1 but tend to lose a lot of their paint. Factory New pieces do sell for around $2.50, and Factory New StatTraks sells for just under $7. 
The Huntsman case still sells for $2 and can be a great gamble with a lot of decent value pieces up for offer. However, there are still plenty of Isaacs available Factory new. 
See Tec-9 Isaac in action: https://youtu.be/oqlrOleKQRE
3. P250 Valence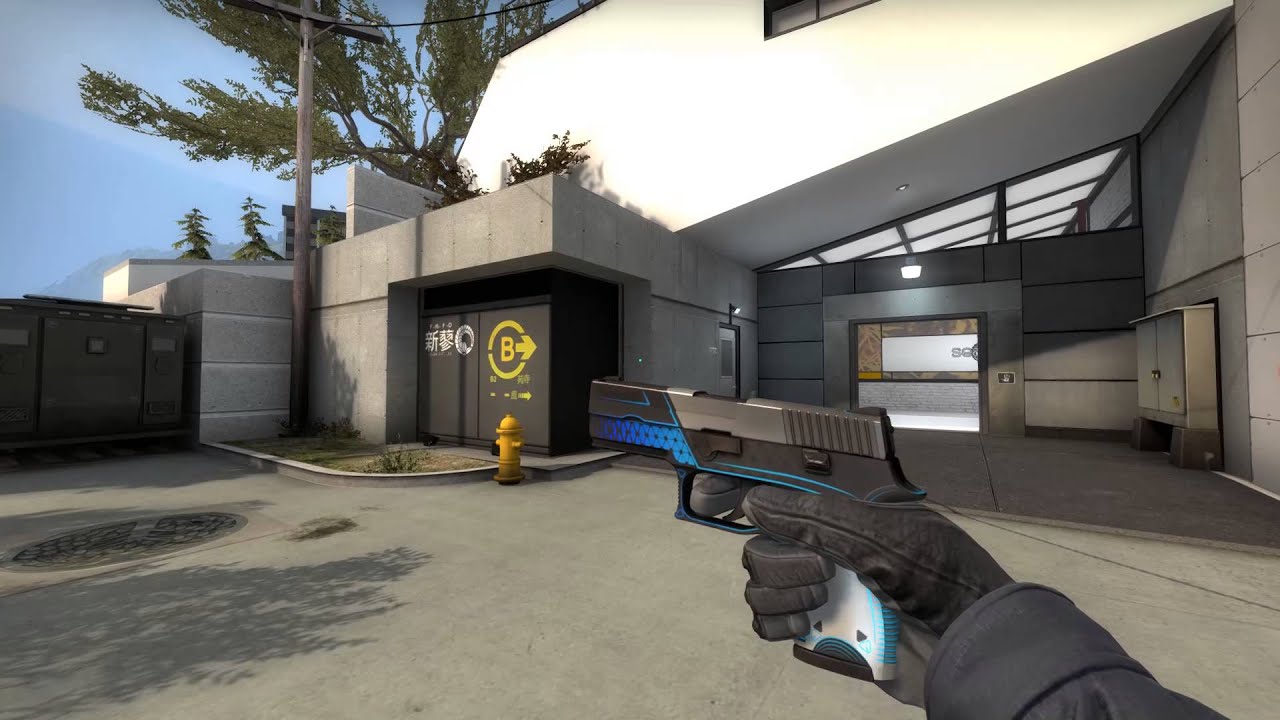 Unlike the Isaac, the P250 Valence actually doesn't lose much paint as wear increases. Instead, the skin overall tinges. This can be nice if you want a cheap StatTrak, but normal models are all extremely cheap. 
Clean design that's immediately recognizable.
A crazy cheap classic that most players will recognize
Doesn't tarnish too bad with wear
Normal models don't break even $1, and neither do most StatTraks. But still, a Factory new StatTrak will run you just over $3. Still a bargain for a great looking StatTrak.
Another piece from the Chroma 2 case, I wouldn't recommend pulling cases even with the dirt-cheap price tag. 
See the P250 Valence in action: https://youtu.be/-Jz09XWDMik
2. SG 553 Aerial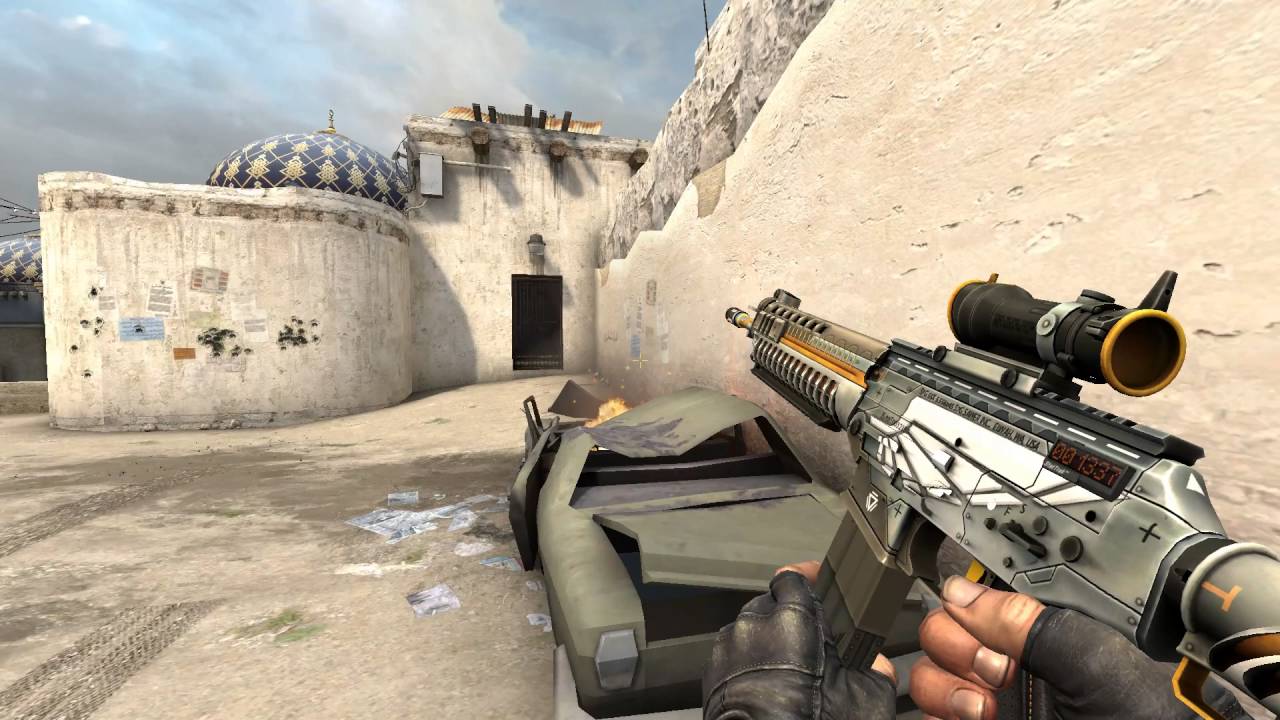 Another personal favorite, the SG Aerial offers both a great color scheme and clean art.
Can actually be fairly appealing in poor wear conditions
Super clean design that is neither the standard pattern work or sci-fi
StatTrak placement doesn't interrupt the design at all 
The SG Aerial barely breaks $1 at Factory New, but StatTrak pieces begin there. A Factory New StatTrak will cost you just under $6.
The Gamma case only costs 5 cents, but most of the guns inside don't carry much value if any. 
See Aerial in action: https://youtu.be/xFLonBFzNCE
1. Awp Worm God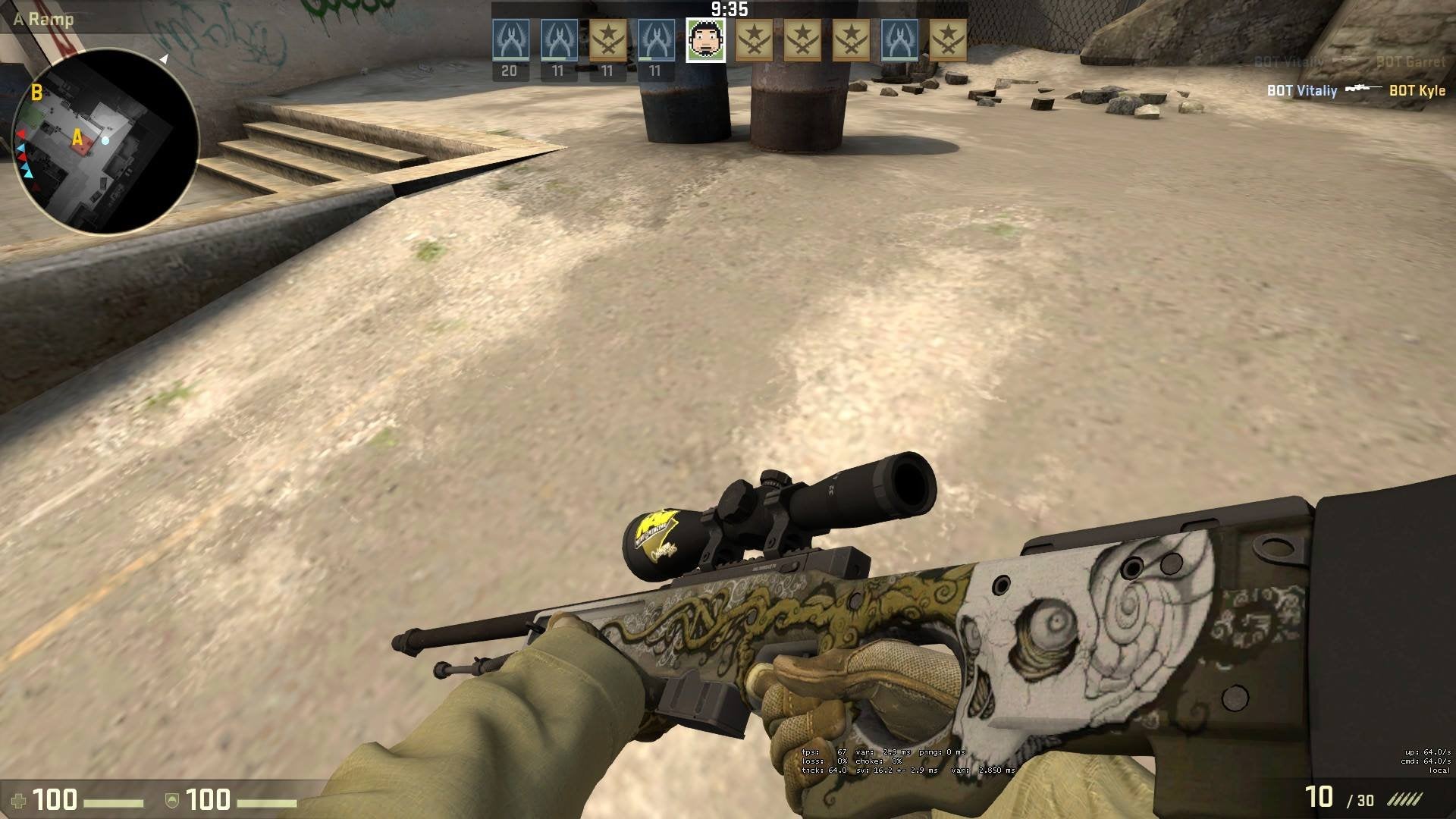 A great entry-level AWP skin that won't break the bank. While the Worm God looks best with as little wear as possible, it actually doesn't drop as Battle-Scarred and Factory New pieces are still extremely affordable. 
Extremely affordable for an AWP skin
Clean, full-body art
User-centric design that tucks out of the way nicely when in use and displays perfectly when you want it to
There's actually very little price variety among Worm Gods, with Well-Worn models running around $2 and Factory New models running only just over $2. Factory New StatTraks don't even pass much higher than $8.
We return again to the Chroma 2 case for the Worm God. Even AWP pieces are better off bought directly. 
See Worm God in action: https://youtu.be/PEoxkQi_3mo
You may also be interested in:
Image Gallery