[Top 10] Dota 2 Best Backdoor Heroes That Are Powerful
Updated: 10 Jun 2022 6:46 pm
Backdooring is essentially the technique of silently pushing into the enemy lane and destroying towers while your team is busy distracting them in teamfights. It is the act of brute-forcing and dealing significant damage to the enemy tower even when it's healing. These heroes often have an entourage of minions to help them, or they possess great tower damage abilities. Such heroes are often menacing and pesky to deal with.
To help you in winning your ranked games by backdooring and ratting, we have compiled this list of the Best 10 Heroes that are great for Backdoor. These heroes are not only great at that but can also withstand and have a great impact in teamfights. 
10. Meepo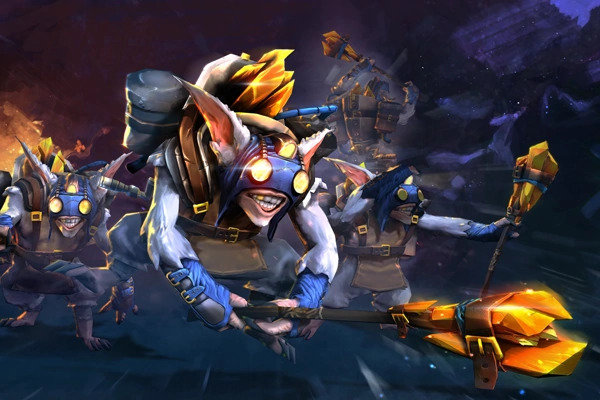 Whenever there's a Meepo in a pub game, chances are he is either a smurf or even better, someone, trying him out for the first time! Jokes aside, Meepo is an extremely powerful hero but there is a catch, he requires extreme amounts of practice and dedication. Everything from your map awareness to micro-skills needs to be on point, even your keybind setup! That's the reason why this hero ranks number 1 on this list, Meepo isn't everyone's cup of tea.
Why is Meepo a great backdoor hero?
Low CD on spells
Great right from the early game
Items to buy on Meepo
Blink Dagger
Eye of Skadi
Scythe of Vyse
Dragon Lance
Heart of Tarrasque
https://dota2.fandom.com/wiki/Meepo
9. Razor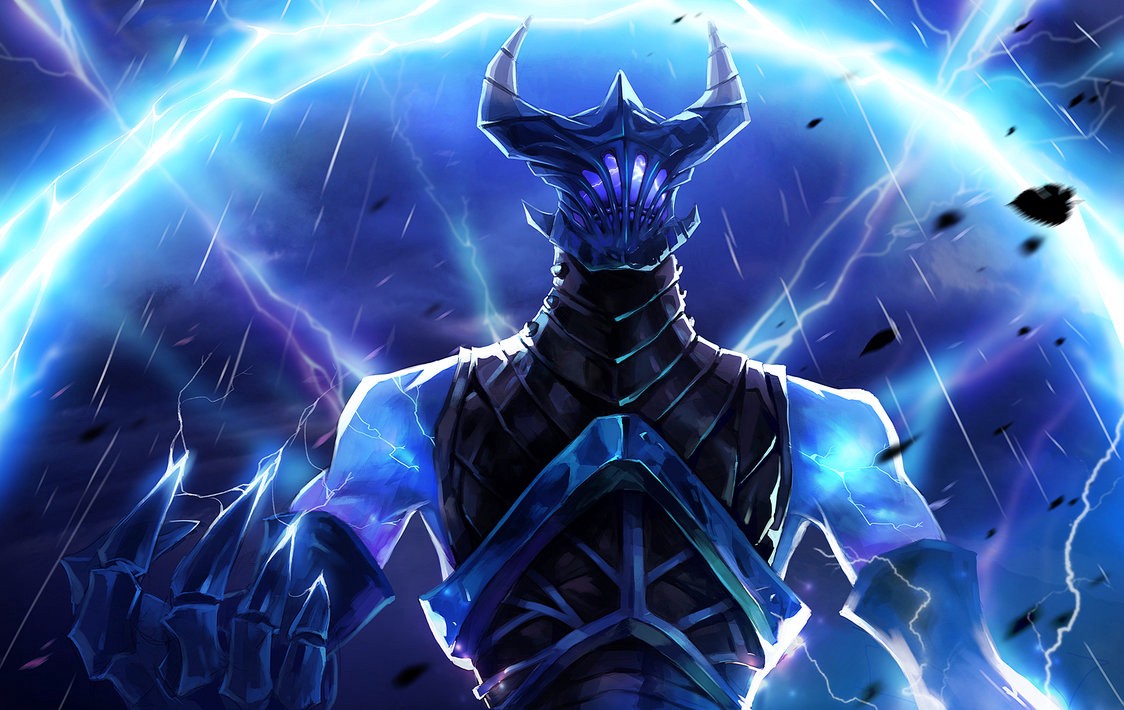 The electrifying rage of Razor is quite unmatched in the current meta. Most melee heroes do not fare well versus this beast, this includes a lot of carry heroes as well! Having high movement speed and AoE damage ensures that his foes do not escape alive! Razor can also out farm most enemy carries, giving him the upper hand. Razor easily snowballs in under 15 mins with the right items.
Why is Razor a great backdoor hero? 
High physical and magical damage output even before reaching level 6
Ultimate is great against towers and heroes alike
High AoE damage which helps him farm and push lanes out
Low CD on spells
Items to Buy on Razor
Assault Cuirass
Refresher's Orb
Shiva's Guard
Aghanim's Shard
Heaven's Halberd
Blademail
https://dota2.fandom.com/wiki/Razor
8. Visage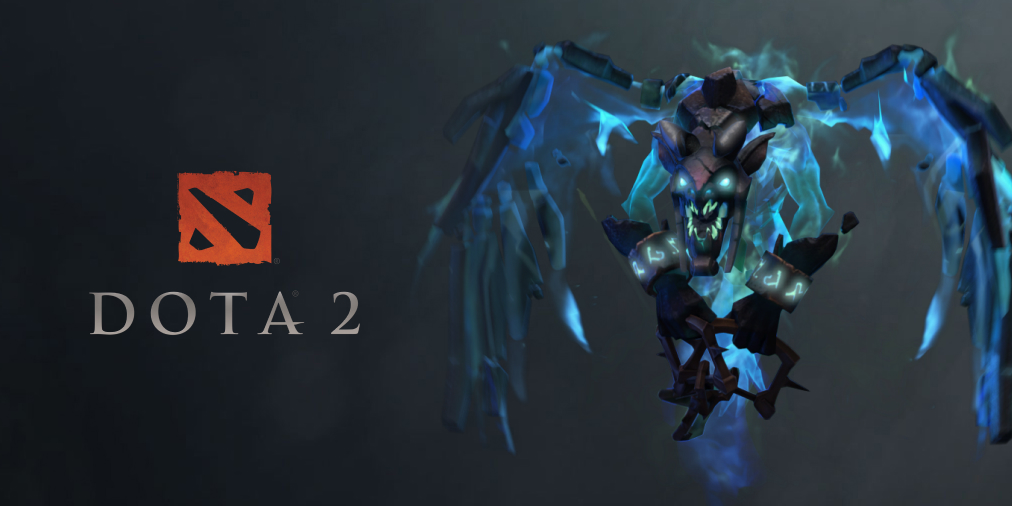 Visage, the dreaded gargoyle, has induced fear amongst his foes and continues his reign as the corruptor of seven hells. Visage is a great addition to your team if you are looking for a threatening carry who can outpace the enemy quite early on in the game. Visage has extremely high attack speed, which with the help of his familiars and Aghanim's Scepter can shred through enemies quite quickly. A late-game Visage is no joke and can single-handedly win you the game!
Why is Visage a great backdoor hero?
Familiars can shred towers effortlessly in the late game
Can fare well in the laning phase
Immense armor reduction and physical damage with items and spells
Items to buy on Visage
Aghanim's Scepter
Orchid of Maleovalence
Aghanim's Shard
Assault Cuirass
Solar Crest
https://dota2.fandom.com/wiki/Visage
7. Lone Druid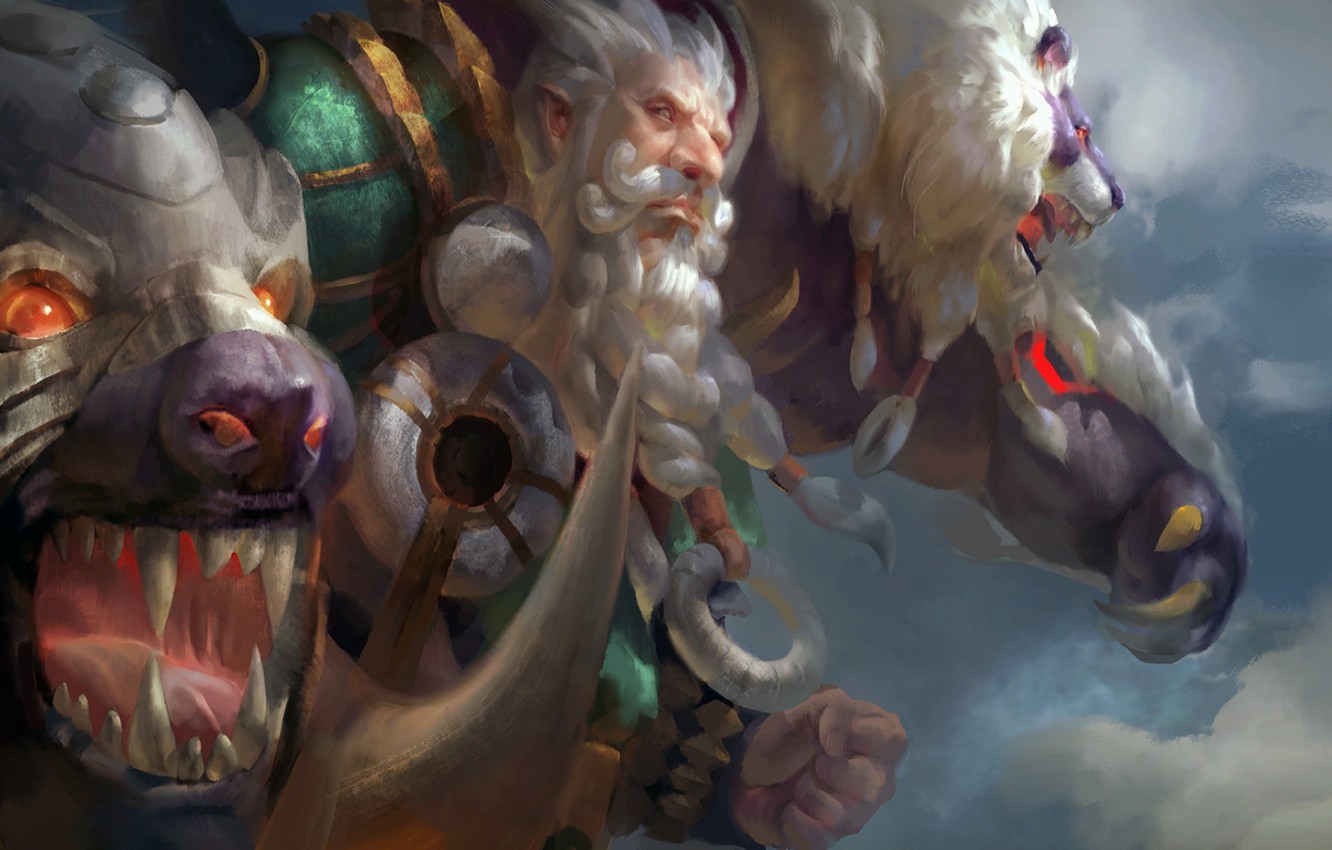 This wise and kind Druid isn't lonely by any means! His pet bear takes care of any problems that come his way. Lone Druid is played as a carry majority of the time, this is due to the vast potential that the bear has to offer. Sometimes it may feel like the bear is the primary hero and LD is the pet! The bear can easily trap and shred through enemy armor with damage-dealing items. Decent micro-skills are required to play this beast! 
What makes Lone Druid a great backdoor hero? 
Tanky Spirit Bear can soak up damage while farming or fighting.
Can ward off enemy heroes and neutrals with Savage Roar, while still attacking them.
Mows down towers and squishy heroes with just a few items!
Items to buy on Lone Druid
Desolator
Assault Cuirass
Monkey King Bar
Silver Edge
https://dota2.fandom.com/wiki/Lone_Druid
6. Lycan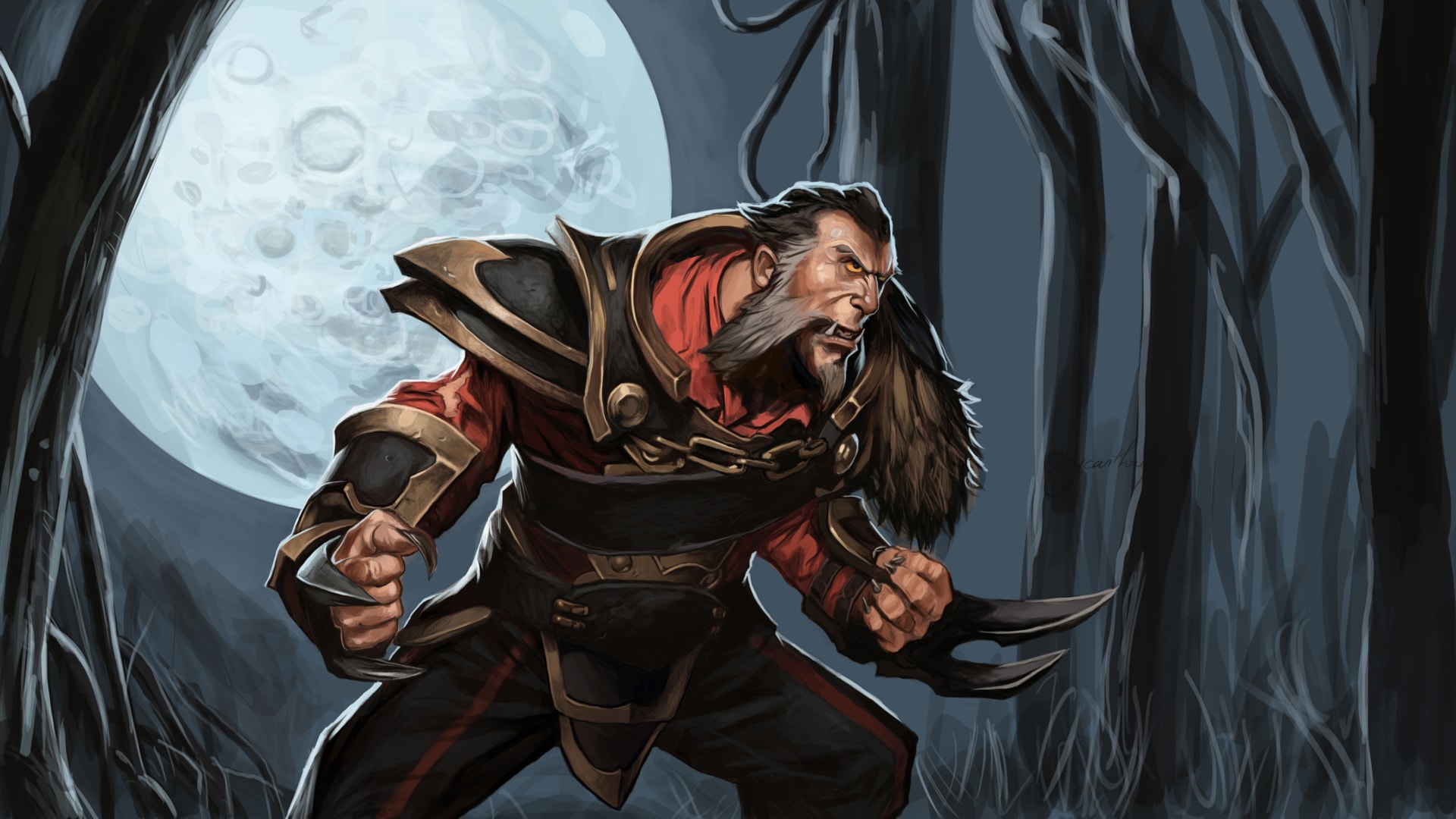 Lycan is a menacing shapeshifter who possesses the abilities of mass destruction. Lycan has various different tools which help him farm and sustain in the lane as well as gank and be on the offensive side if needed. He can summon wolves to help him farm, split push, and howl that reduces armor. His ultimate, the Shapeshift is the selling point of him, allowing him to turn into a wolf and destroy the lives of his foes by dealing double the damage and being twice as fast.
Why is Lycan a great backdoor hero?
He can split push and scout with his wolves
Immense lifesteal with shape shift
Howl increases the damage and reduces the enemy's armor
Items to buy on Lycan
Assault Cuirass
Helm of the Overlord
Aghanim's Scepter
Boots of Bearing
Desolator
Skull Basher
https://dota2.fandom.com/wiki/Lycan
5. Warlock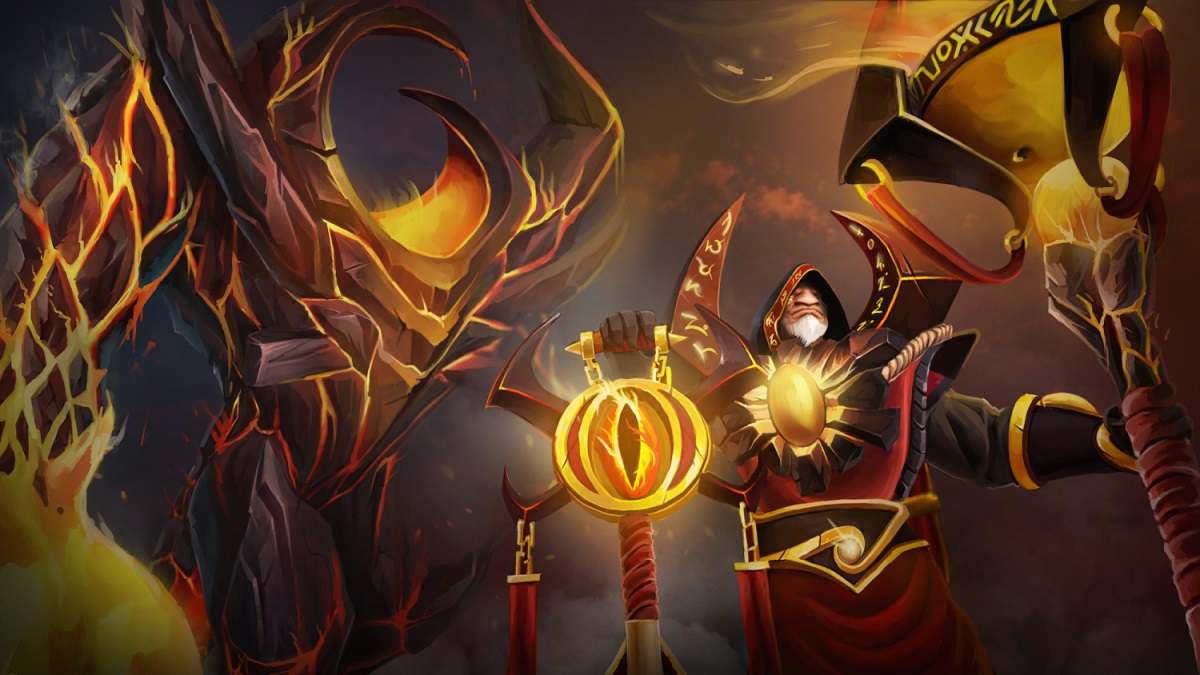 This mystical wizard is quite underestimated, but is utilized to his full potential, can decimate warriors and mages of all kinds. Warlock is favored by all the beginners and rookie players of the game because of his easy skill set. He can heal and deal destruction with his spells. Fatal Bonds combined with Shadow Word can deal some heavy damage. Chaotic Offering ensures you disable your enemies and control the crowd while your team follows you up with damage!
Why is Warlock a great backdoor hero? 
Chaotic Offering deals immense damage and has great kill potential 
Easy to use spells
Immense damage and healing from spells 
Items to buy on Warlock
Aghanim's Scepter
Force Staff
Hand of Midas
Referesher's Orb
https://dota2.fandom.com/wiki/Warlock
4. Death Prophet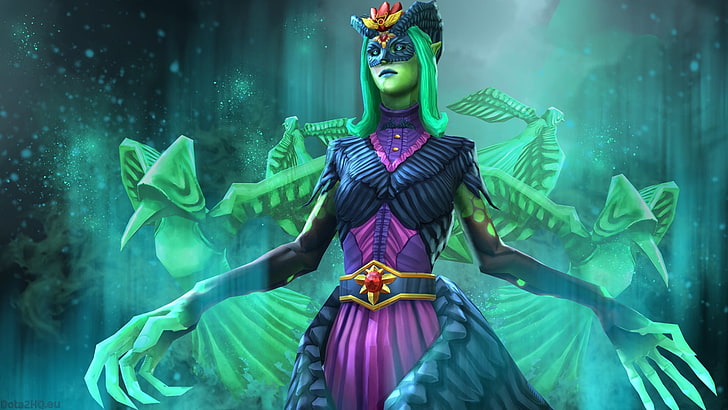 The ghastly prophet looms over her prey, foreshadowing their existence and planning her every move towards chaos! Seeing Death Prophet in pub games is quite a rare sight in 2022, but her occasional cameos are a sight worth witnessing, especially against squishy heroes. Her spammable spells make her a nuisance in the laning phase, which is even worsened if she has Spirit Siphon, making her drain enemy health. Her foes stand no chance against the Death Prophet if they ever get silenced!
Why is Death Prophet a great backdoor hero?
AoE Silence can render not only one hero but the whole enemy team useless!
Exorcism is great in both teamfights and also while ratting
Spirit Siphon makes her unkillable in teamfights! 
Items to buy on Death Prophet
Eul's Scepter
Black King Bar
Aghanim's Scepter and Shard
Kaya and Sange
Shiva's Guard
https://dota2.fandom.com/wiki/Death_Prophet
3. Leshrac
It's quite advantageous to pick a ranged hero if you're facing melee heroes. Leshrac solves all your problems against them due to his high magical damage, AoE, and lockdown potential. The best part is that Leshrac is often picked as a flex hero, meaning he can be played in quite any lane! Apart from countering heroes with illusions, Lesh can also mow down buildings with Edict and farm faster than quite literally any hero in the game! A successful early game translates to domination in the late game!
Why is Leshrac a great backdoor hero?
Immense farming and wave clear potential
High AoE magical damage output
Low CD on spells
Items to Buy Leshrac
Aghanim's Shard
Bloodstone
Eul's Scepter
Kaya and Sange
Black King Bar
https://dota2.fandom.com/wiki/Leshrac
2. Shadow Shaman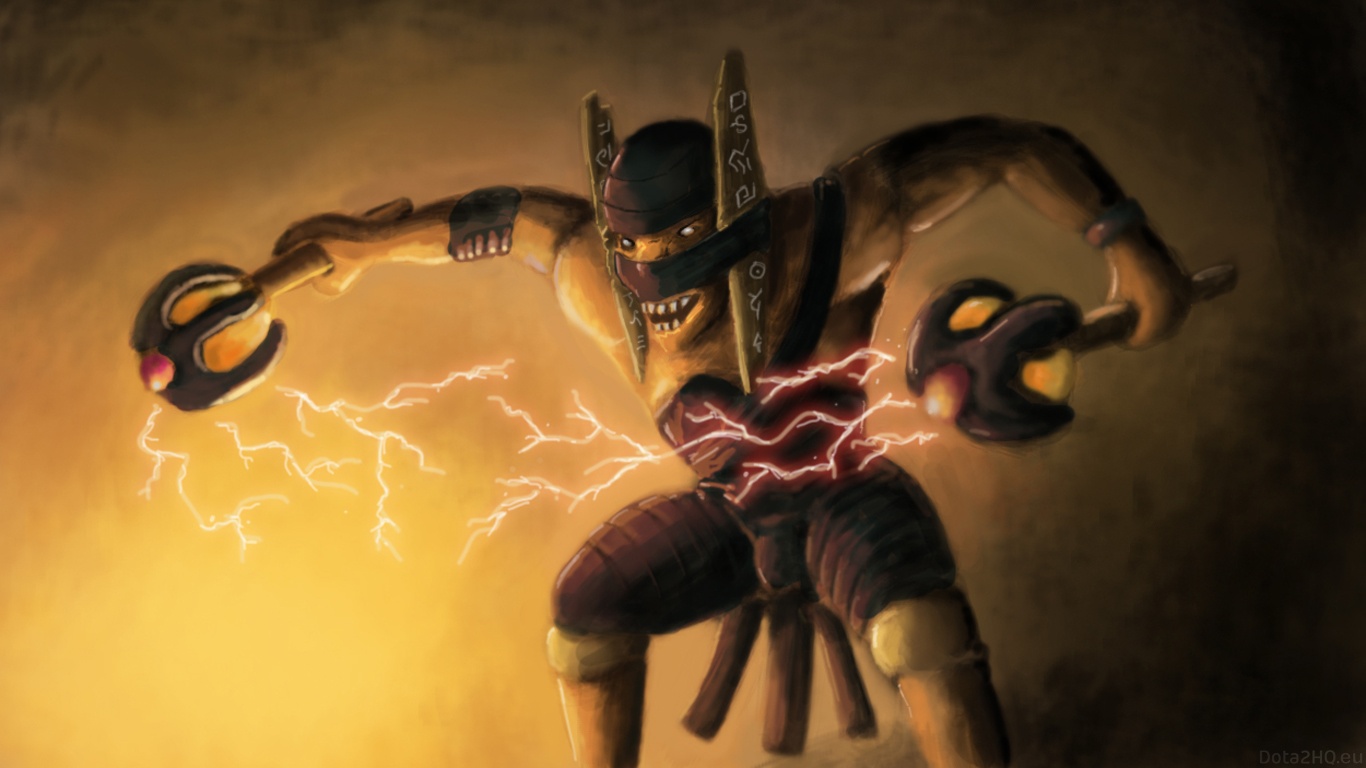 Many have come and gone but none can withstand the cursed abilities of this Shaman. Shadow Shaman is a great addition to your team against escape heroes as he offers you insane disable potential allowing your team to follow up with damage and spells. Apart from disabling, he is also known to push out lanes effortlessly and deal damage to buildings with his ultimate! He can also rat well in the late game if he has all the right items!
Why is Shadow Shaman a great backdoor hero? 
Low CD on spells, especially on his ultimate
Ultimate Mass Serpent Ward shreds through towers quickly
Items to Buy on Shadow Shaman
Aether Lens
Blink Dagger
Force Staff
Glimmer Cape
Aghanim's Scepter
https://dota2.fandom.com/wiki/Shadow_Shaman
1. Broodmother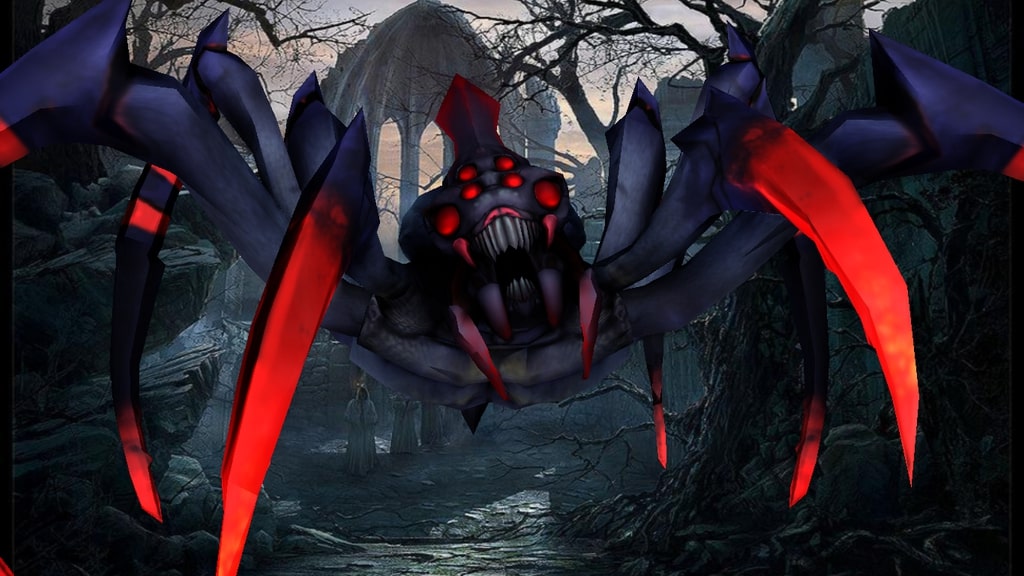 Whether you have Arachnophobia or not, I'm sure you're afraid of the almighty Broodmother. Unless you're an AoE damage dealing core, you should be afraid of this 8-legged menace. Her foes do no AoE damage unless they have Radiance or multiple AoE spells, which means Brood has free rein for the first 30 minutes of the game, and may possibly be knocking at your tier 3s. All it takes is Insatiable Hunger and Diffusal Blade to melt enemies!
Why is Broodmother a great backdoor hero? 
A great Broodmother player can easily clear waves and micro efficiently.
With Diffusal Blade, Broodmother can prevent enemies from using spells
Items to Buy on Broodmother
Aghanim's Scepter
Black King Bar
Diffusal Blade
Bloodthorn
https://dota2.fandom.com/wiki/Broodmother
You may also like: