[Top 10] Best Dota 2 Casters We Love!
Updated: 11 Nov 2021 1:26 am
It's a Disastah!
Dota 2 matches without commentary are as bland as food without spice. 
Casting has proved to be an essential part of the game. People from all around the world tune in to watch their favorite casters enhance the quality of the match through their valuable insight. The following is the list of the top 10 best Dota 2 casters we all love, they are the most respected and admired casters in the business, their voices are recognizable by millions!
10. Tsunami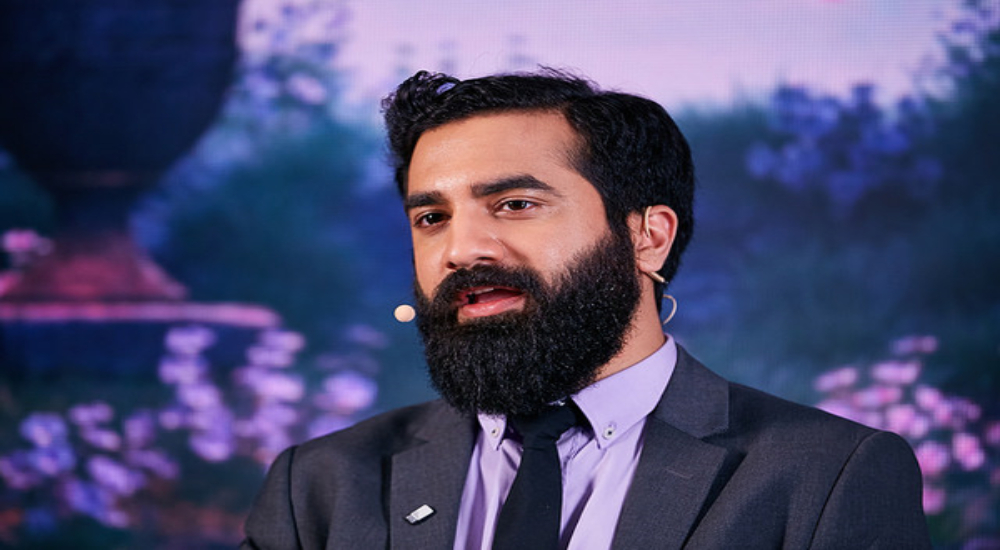 What happens when engineers start casting Dota? You get geniuses like Tsunami. Neal "Tsunami" Khandheria is an American professional caster, analyst, and Dota content creator. Tsunami has cemented his name as one of the best casters in the game.
Before casting, Tsunami was known for his YouTube content which was well-received, this included skits, tips, and general Dota related videos. He is also an avid writer, posting blogs and essays on the current state of the game. Tsunami's talent was noticed and he was appointed to cast the 2nd Galaxy Battles in the Philippines, which garnered him praise and attention.
Following a few more gigs as an analyst, Tsunami was given the chance of casting the Chongqing Major in China. This was followed by various majors and finally, Tsunami was hired to cast the 9th International. Tsunami is known for his captivating casts, sense of humor, and thick beard.
9. Moxxi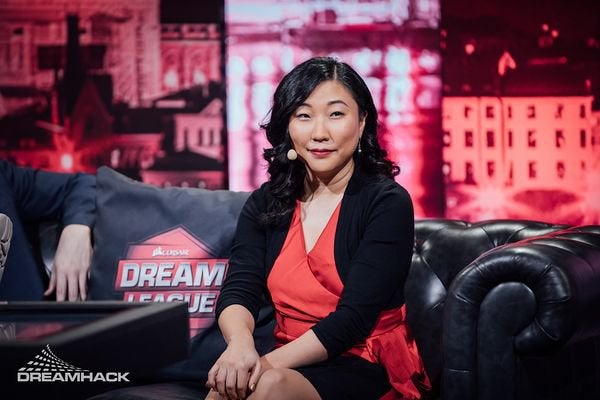 Unfortunately, there is a lack of female representation in the esports scene. Moxxi has made her mark as one of the few female Dota casters in the largely male-dominated platform. Michelle "Moxxi" Song became the first woman caster to cast the International Main Event at the 10th International in 2021. 
Inspired by the legendary 3rd International finals, Moxxi decided to begin her professional casting career on Twitch. From hosting in-house tournaments to casting random matches, Moxxi has come a long way. She is known for primarily casting the South American matches, gaining her the nickname of the "Queen of South American Dota". 
Moxxi gained fame after casting for Beyond The Summit, followed by her constant casting of tournament qualifiers, specifically DreamLeague. She was given her first major chance at the 9th International qualifiers in 2019. Ever since, she has been on the rise, constantly improving and open to feedback, gaining her the spot of casting on-site at the prestigious International 10.
Moxxi is viewed as a role model by all aspiring women wanting to be a part of this wonderful industry.
8. Fogged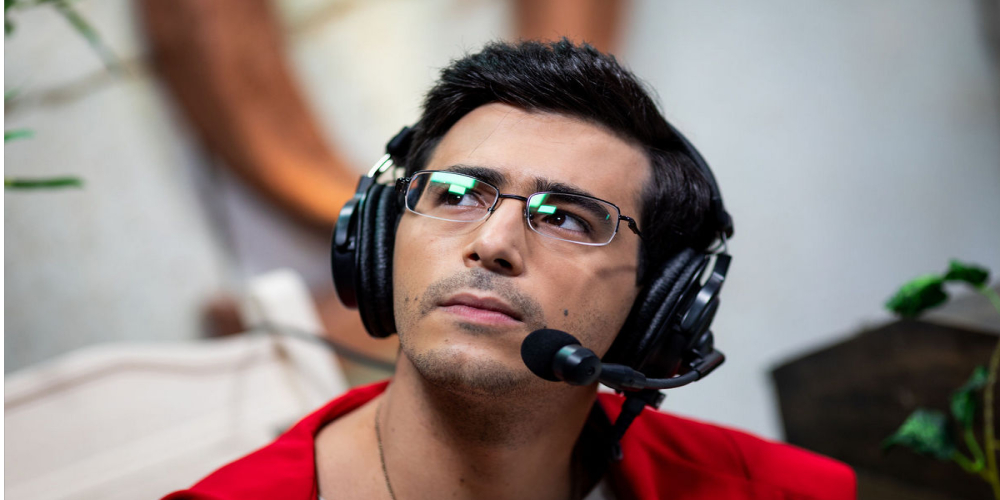 Ioannis "Fogged" Loucas is a North American caster and ex-professional player, known primarily for his quick-paced and gripping style of casting. He is often seen casting besides ODPixel, as the duo is often lauded as the best duo in the Dota scene.
Fogged has a long history in esports, playing professionally for over a decade, he is a true Dota veteran. His immense in-game experience is unmatched, this was proven as he was able to guide various teams to success during his time as a player. This did not go on for a long time, making him resort to casting in 2016. 
Fogged came under Valve's radar after showcasing excellent casting skills during the Summit 4 in 2015. This resulted in him being invited to The Manila Major in 2016. This event garnered the attention of fans all over the world, praising him for his understanding of the game. There was no looking back after this for Fogged, as he was invited to all the premier tournaments including the prestigious International since 2017.
7. Lacoste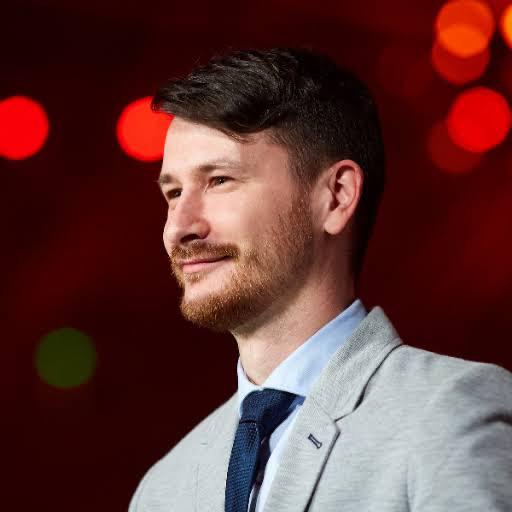 Some players quit the game after they lose their charm or when they think they've peaked. Dominik "Lacoste" Stipic isn't one of those, his resilience and hard work brought him to the International main stage, recently as a caster and earlier as a player. He is known for having a great sense of humor and comic timing while casting.
Lacoste started his Dota 2 journey in 2011 with team Online Kingdom. The team had great potential, but they were disappointed by their 7-8th finish. After a string of unsuccessful tournament placements, Lacoste decided to retire from professional Dota 2. But this didn't end his esports career, Lacoste began casting, his often humorous and silly casts garnered the attention of audiences all across the world. 
Lacoste was invited to the Kyiv Major, which kickstarted the second innings of his esports career. This only catapulted his popularity, as he was invited to events left and right. If there is one lesson that we can learn from Lacoste, it is to be resilient, and humorous. 
6. Sunsfan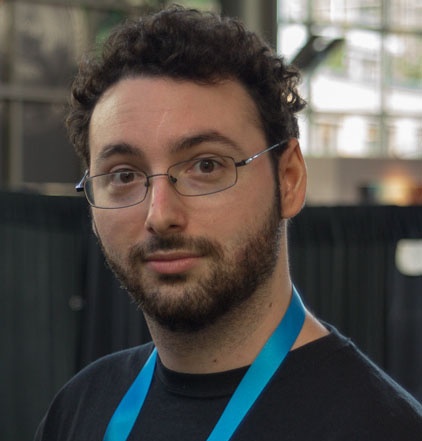 If serious and deep casting isn't your forte then you would love Sunsfan! Shannon "Sunsfan" Scotten is known for his goofy yet interesting style of casting, which is often laced with movie references and bad jokes! Regardless of this, he is still considered as one of the most respected casters, being invited to every other major event.
Before Dota, Sunsfan was known for casting HoN events. After the launch of Dota 2, Sunsfan decided to step back and focus more on content creation. He created DotaCinema, which is one of the few Dota related channels to reach the 1 million subscribers mark. Everything from hero introductions to highlights and treasure unboxing is featured on the channel. After the losing casting sabbatical, Sunsfan returned. He was invited to the 4th International where he cast alongside Synderen, a deadly duo.
Sunsfan is also one of the few players to have his face as an in-game spray. He was also the manager of 2016 the International 2nd place team DC. 
5. Xyclopz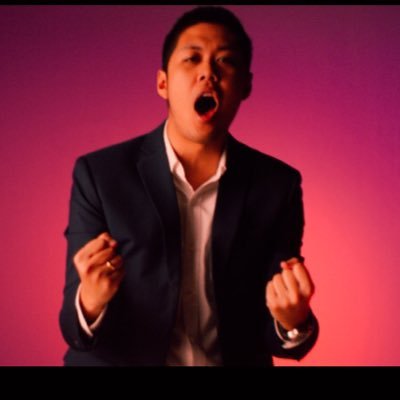 Very few casters can be entertaining while providing important insights at the same time. Treephob "Xyclopz" Tiantrong does the unthinkable by being entertaining and having a great game sense at the same time. Thousands of loyal fans tune in to watch Xyclopz cast, even if it's a public game. 
Initially, Xyclopz had no plans of casting, but being unable to find casters for a tournament that he was hosting in 2013, made him take the matter into his own hands. Criticized for his lack of knowledge and unclear English, Xyclopz has improved a ton over the past few years. Hailing from Thailand, he focuses primarily on the SEA (Southeast Asian) region. His first big break was given to him by BTS in 2016, where he was handed the duty of casting the Southeast Asian matches. 
Following the suit, various organizers handed him the opportunity of casting at their events. Over the years, he has cast a variety of games including Valve's Artifact! Xyclopz has achieved a lot in his seemingly short career but he still has one goal left, casting the main stage at The International.
4. GoDz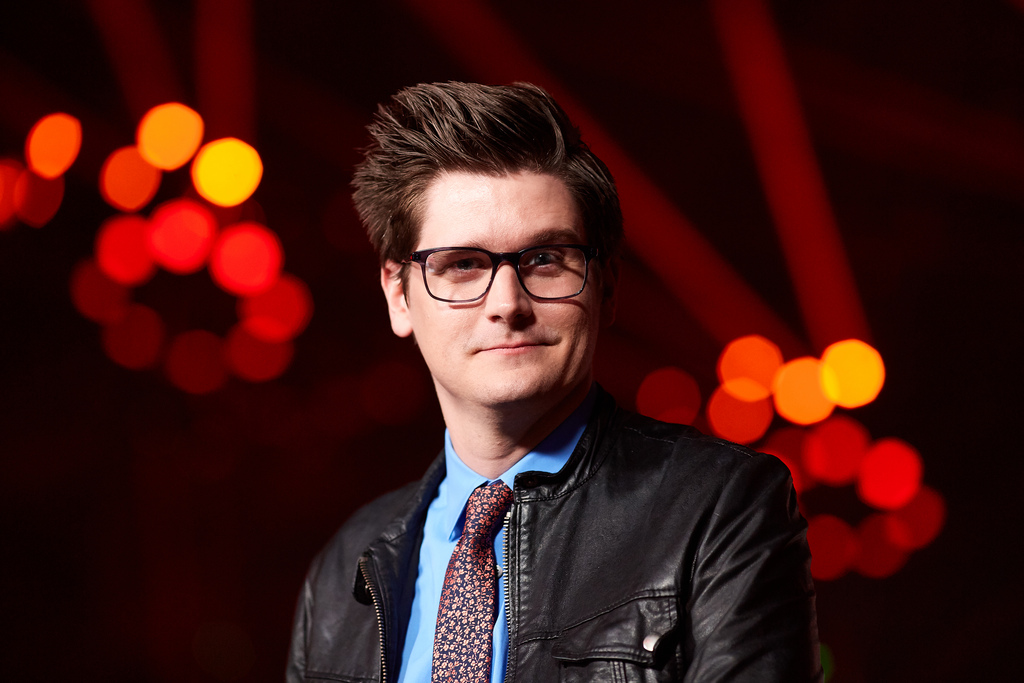 David "GoDz" Parker is known not only for being an exceptional caster but is also lauded for co-founding Beyond The Summit (BTS) with LD. He is known for his impressive understanding of the game, consistently providing great analysis and criticism.
GoDz started his career managing the Australian team Natural 9 during the 1st International, frequently standing in if needed. GoDz found his calling in casting matches. He was keen on promoting the Dota scene in Australia, which he was successful in doing by hosting and casting games with the help of his studio BTS. 
GoDz's splendid casts caught the attention of Valve, hence he was invited to the 2nd International in 2012 with the likes of various renowned co-casters and analysts. Following this event, GoDz's gained worldwide attention and was invited to cast various tier-1 tournaments and majors. GoDz will always be an integral part of the Dota scene for casting and promoting the game.
3. Synderen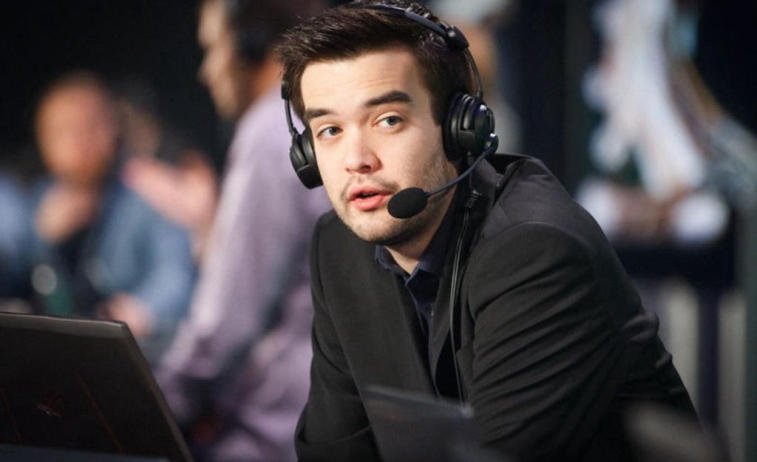 Some may find it impossible to cast and be a consistently high-ranked player at the same time. Troels "Synderen" Nielsen has achieved the rare feat of being both a professional player and a caster. He is a seasoned Dota veteran and a humorous caster. Synderen is the only one to have the record of attending all the Internationals either as a player or as a caster. 
Synderen started his professional Dota journey in 2008, playing mostly for Danish stacks. After a few strings of mediocre results, the teams kept on disbanding. Synderen attended the first-ever International as a player, finishing at the 13-16th place. Following more unsuccessful tournament placings, Synderen decided to step back and cast. His casts were well received and praised by fans all over the world.
Synderen was appointed as one of the primary casters at the 4th International, in 2014. His impressive game knowledge laced with humor was successful in attracting large audiences. Following the positive response, many organizers such as ESL and PGL invited him to various LANs and Majors. He often casts with Sunsfan, offering insights and valuable information that can supplement any pairing or panel.
Synderen is currently focused on casting, though he enjoys playing and is constantly seen grinding the top 500 European leaderboards on Twitch. You may never know if you'll get caster Synd or player Synd at the International the next year!
2. LD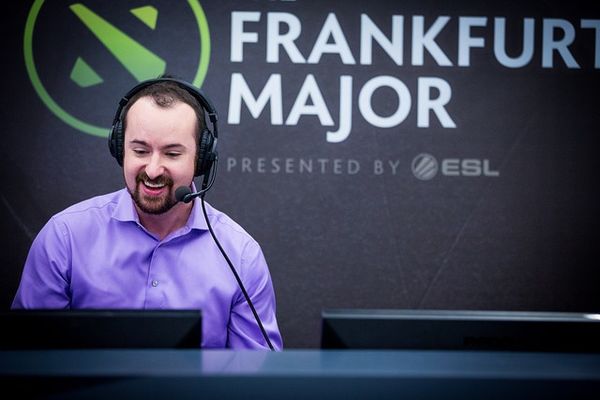 If you're a veteran player, you may instantly recognize this veteran caster. David "LD" Gorman is a pioneer of Dota casting. He is the co-founder of Beyond The Summit, which hosts a variety of tournaments, but they're primarily invested in Dota 2.  His commentary is still praised by fans all over the world, famous even among non-English speakers!
In early 2012, LD co-founded Beyond The Summit with fellow caster GoDz. LD started his Dota career casting for various tournaments, both small and large in scale. His exciting casts were noticed by Valve. Hence, he was given the opportunity of casting at the 2nd International in 2012. Which was followed by 5 more Internationals and several prestigious majors. 
Along with producing iconic commentary lines, LD is also known for producing and giving chances to incredible talents like Moxxi, ODPixel, and many more. Though sort of a semi-retired figure now, LD is one of the last remaining old guards of Dota casting. He has been focusing more on event organizing and growing esports in the North American region. 
Say what you want about LD, but the man knows how to attract an audience!
1. ODPixel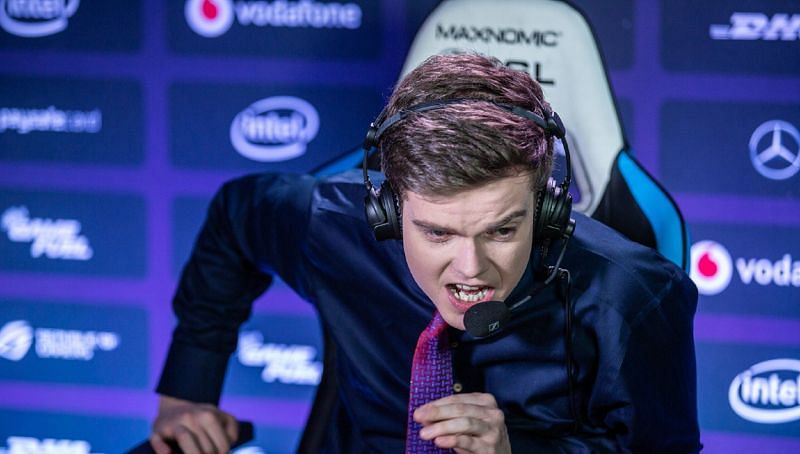 If there is one voice that is resonant even with the most casual of dota spectators, it is obviously of ODPixel. Owen "ODPixel" Davies is undoubtedly one of the best casters in the entirety of esports. His highly energetic and serious style of casting has gained him thousands of fans all over the world. 
Hailing from the United Kingdom, ODPixel began his casting career by casting and hosting small UK tournaments. His talent was noticed by Beyond The Summit after a 3-hour tug-of-war match. His highly active and energetic casts garnered attention from even the non-English speakers. He was further invited to prestigious LAN events like the 5th International and various Majors where he further proved his worth.
He is been dubbed "Rap God" by fans due to his often fast and energetic way of commentary. His commentaries are so iconic that they have been added to the game. ODPixel is essentially the voice of Dota 2. From the iconic "CEEEEB" to "Absolutely perfect", the man knows the recipe behind a great voice line. 
This concludes the list of the top 10 Dota Casters that we Love, the above are the reason why people tune in to watch professional matches. They aim to simplify and make the mundane and high-skill match entertaining. Their valuable insight combined with sly humor makes even the most inexperienced and new players get hooked up to the game. 
You May Also Be Interested In: