[Top 10] Dota 2 Best Melee Carry That Are Powerful
Updated: 26 Apr 2022 4:13 pm
There are various carry heroes in the game of Dota, but not all are equally great. The primary category of carry heroes includes the melee carries. These makeup majority of the carry hero pool and in the current meta, they're very OP. 
To assist you on your MMR journeys, we have compiled this list of the best 10 Melee carries which are powerful in the current patch and ensure you wreck the enemy team hard with your powerful spells and immense damage.
10. Lycan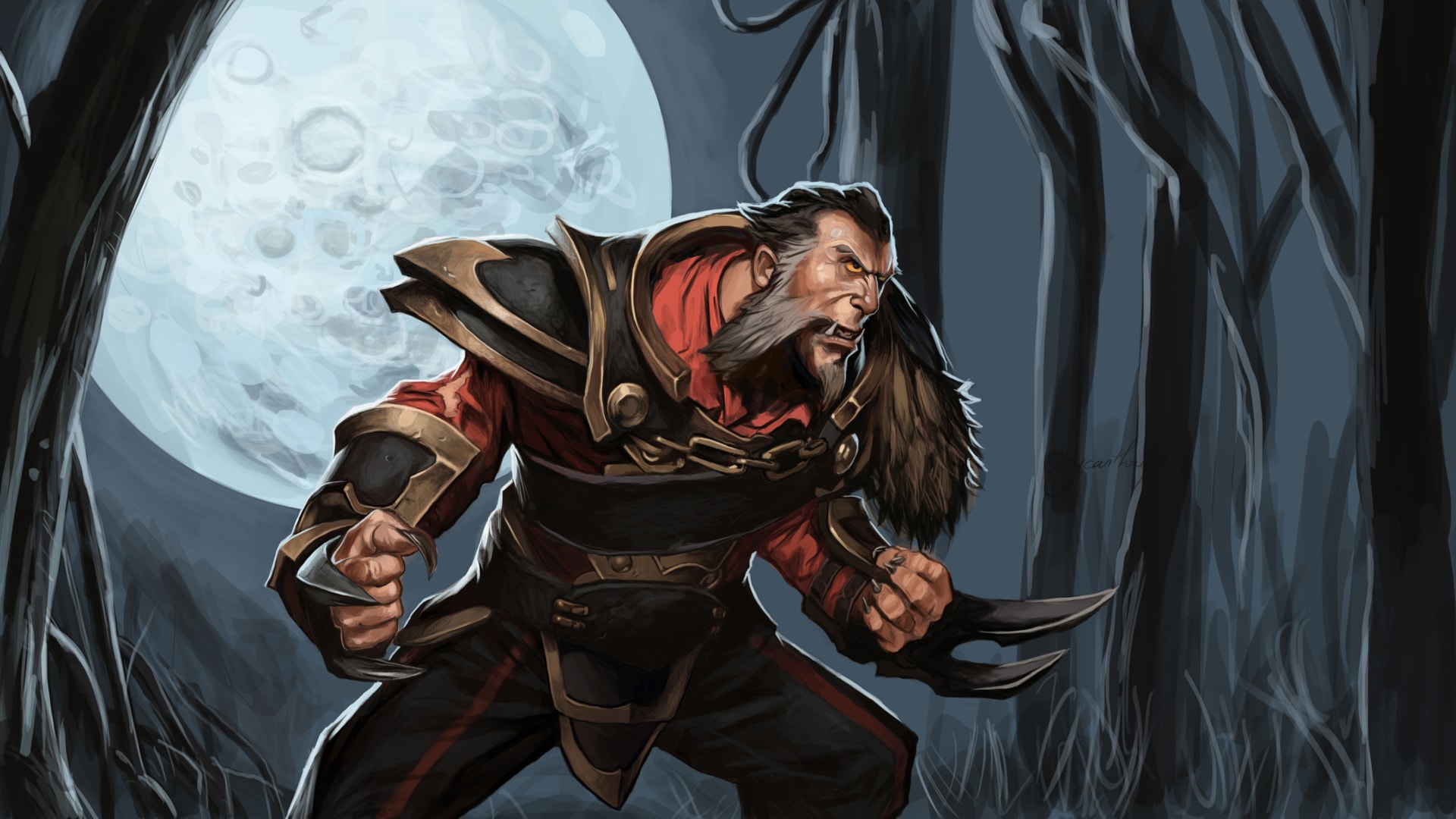 Lycan is a menacing shapeshifter who possesses the abilities of mass destruction. Lycan has various different tools which help him farm and sustain in the lane as well as gank and be on the offensive side if needed. He can summon wolves to help him farm and split push, along with howl that reduces armor. His ultimate, the Shapeshift is the selling point of him, allowing him to turn into a wolf and destroy the lives of his foes by dealing double the damage and being twice as fast.
Why is Lycan a great melee carry?
He can split push and scout with his wolves
Immense lifesteal with shape shift
Howl increases the damage and reduces the enemy's armor
Items to buy on Lycan
Assault Cuirass
Helm of the Overlord
Aghanim's Scepter
Boots of Bearing
Desolator
Skull Basher
9. Bloodseeker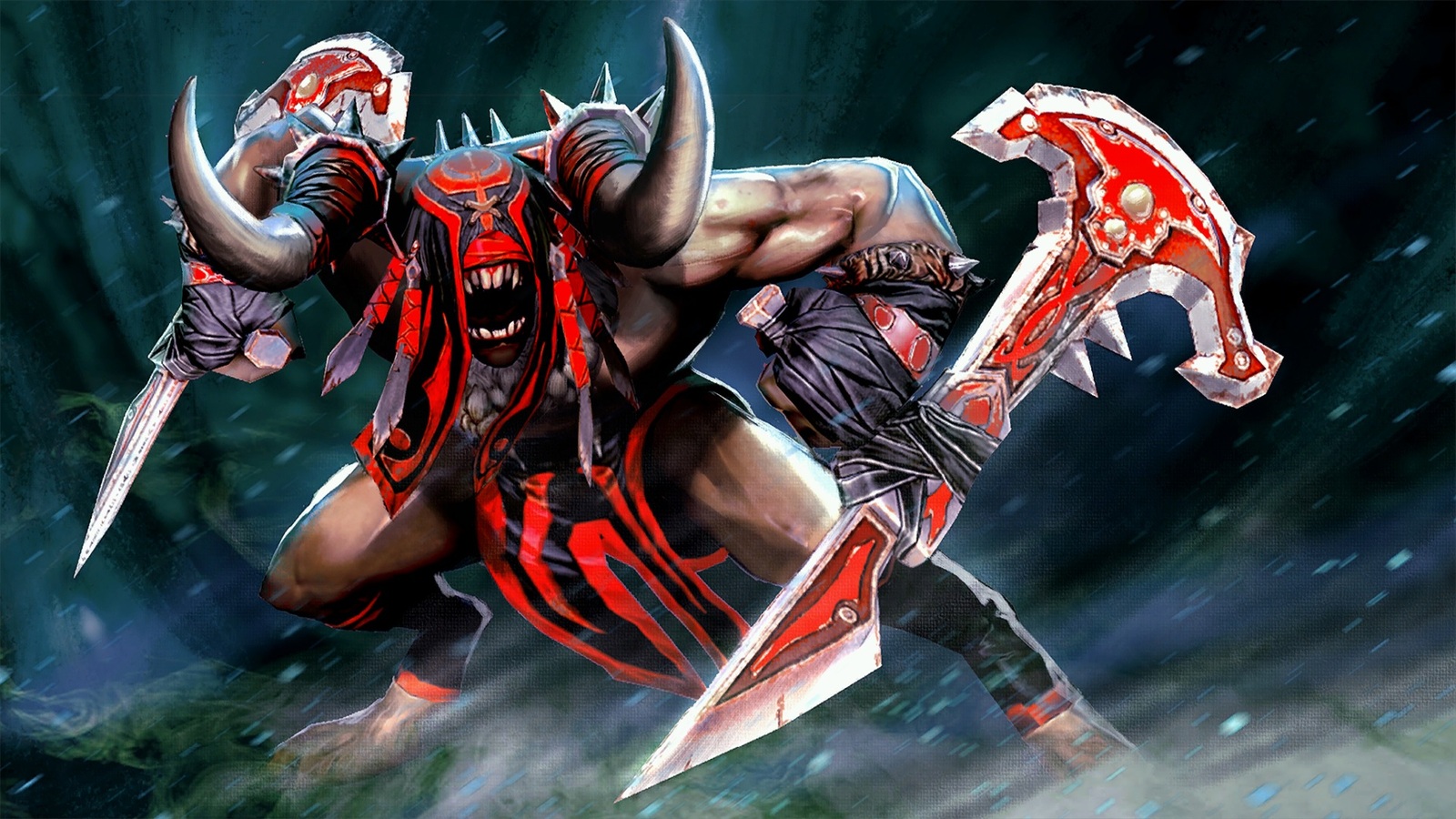 Bloodseeker is a cold-blooded hunter, known for his mania and vigor. His blades cut deep into his foes, he leaves them bleeding and wounded. He is a lethal force that can never go unnoticed. Bloodseeker can effortlessly jungle or lane, as he is blessed with high base armor. His passive sustains him in the lane, allowing him to play aggressively. He can gank other lanes with the availability of his ultimate, often removing heroes from a team fight. 
Why is Bloodseeker a great melee hero?
Flexible item build.
Thirst provides increased movement speed and vision to hunt and kill low HP enemies.
Gains a maximum of 25% of unit health as heals after killing them, which makes him sustainable as a jungler.
Items to buy on Bloodseeker
Black King Bar
Monkey King Bar
Mjolnir
Sange and Yasha
Abyssal Blade
8. Wraith King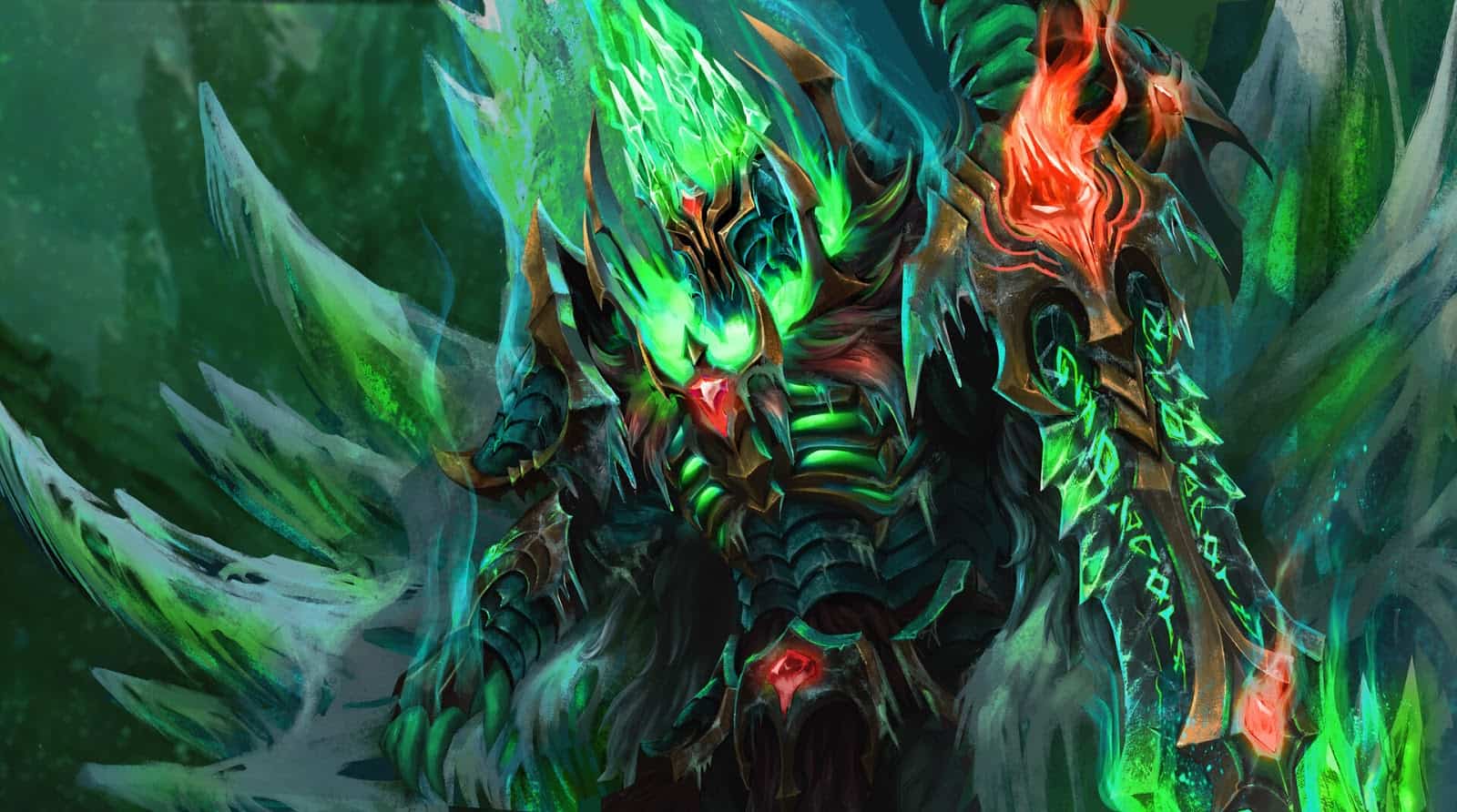 None stand a chance against the Wraith King! He resurrects from his shattered bones and comes back with a vengeance! His vigor and lifesteal make him one of the most badass heroes in the game. Wraith King is a great addition to your team if you are lacking a hard-hitting carry. He is known to farm quickly with the addition of the skeletons, which allows him to split push, he is also durable in fights due to his ultimate which brings him back to life!
Why is Wraith King a great melee carry
Great Lifesteal and Crit potential
Skeletons can push lanes while he farms away
High base damage
Items to buy on Wraith King
Blink Dagger
Armlet of Mordiggian
Monkey King Bar
Desolator
Black King Bar
Assault Cuirass
7. Phantom Lancer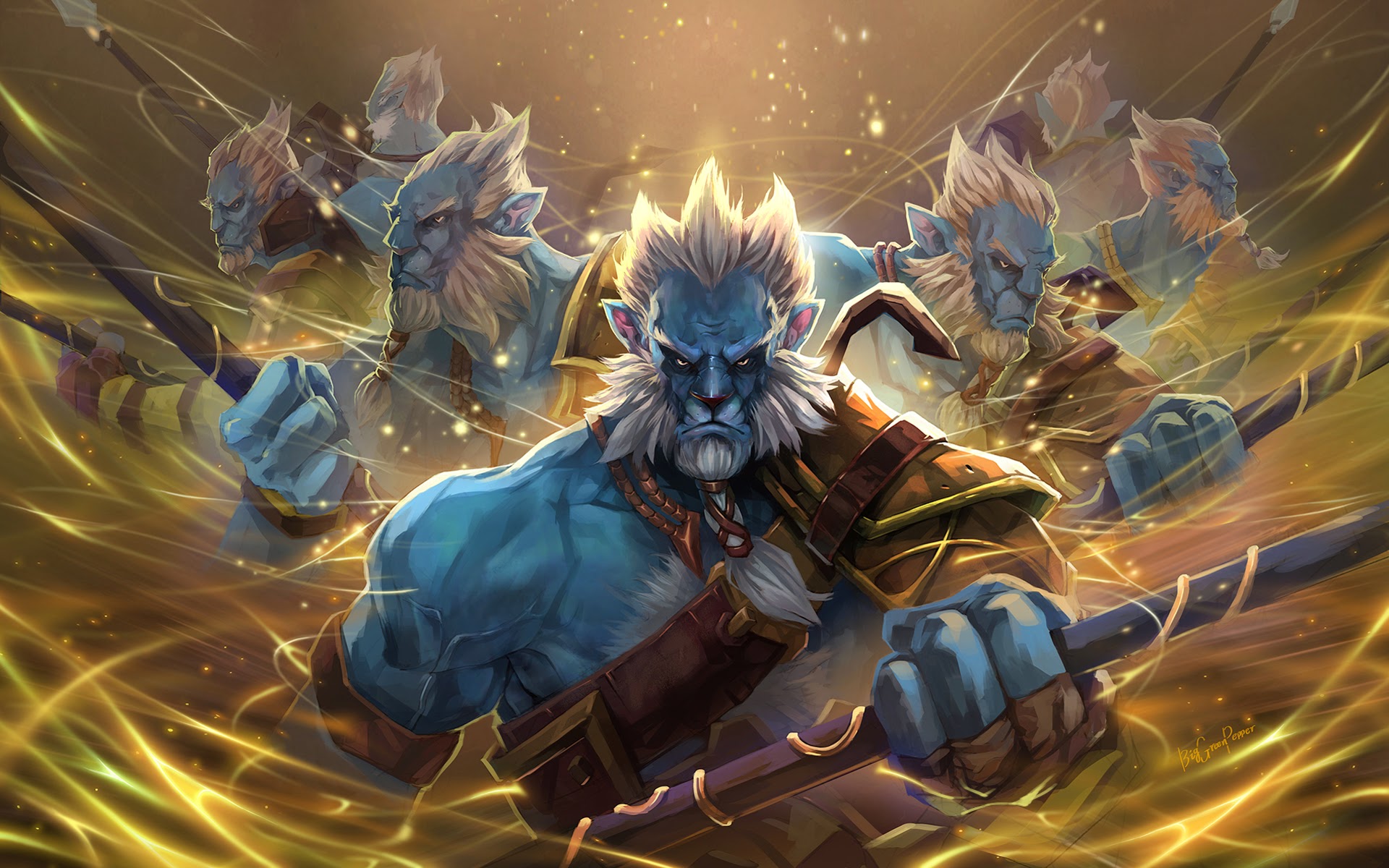 The countless army of fierce warriors is quite overwhelming for his foes. The sheer capability to multiply and confuse his enemies. Phantom Lancer may be quite underwhelming in the early game due to the lack of items but the late game is quite a treat for him as he can fight with the help of his items. His ultimate is extremely great against heroes that lack AoE abilities to counter him. He can pounce on enemies easily and deal a ton of physical damage.
Why is Phantom Lancer a great melee hero?
Low CD on spells
Can dodge spells with Doppelganger
Can use spirit lance to pounce on enemies
Items to buy on Phantom Lancer
Diffusal Blade
Manta Style
Butterfly
Eye of Skadi
Abyssal Blade
Heart of Tarrasque
6. Faceless Void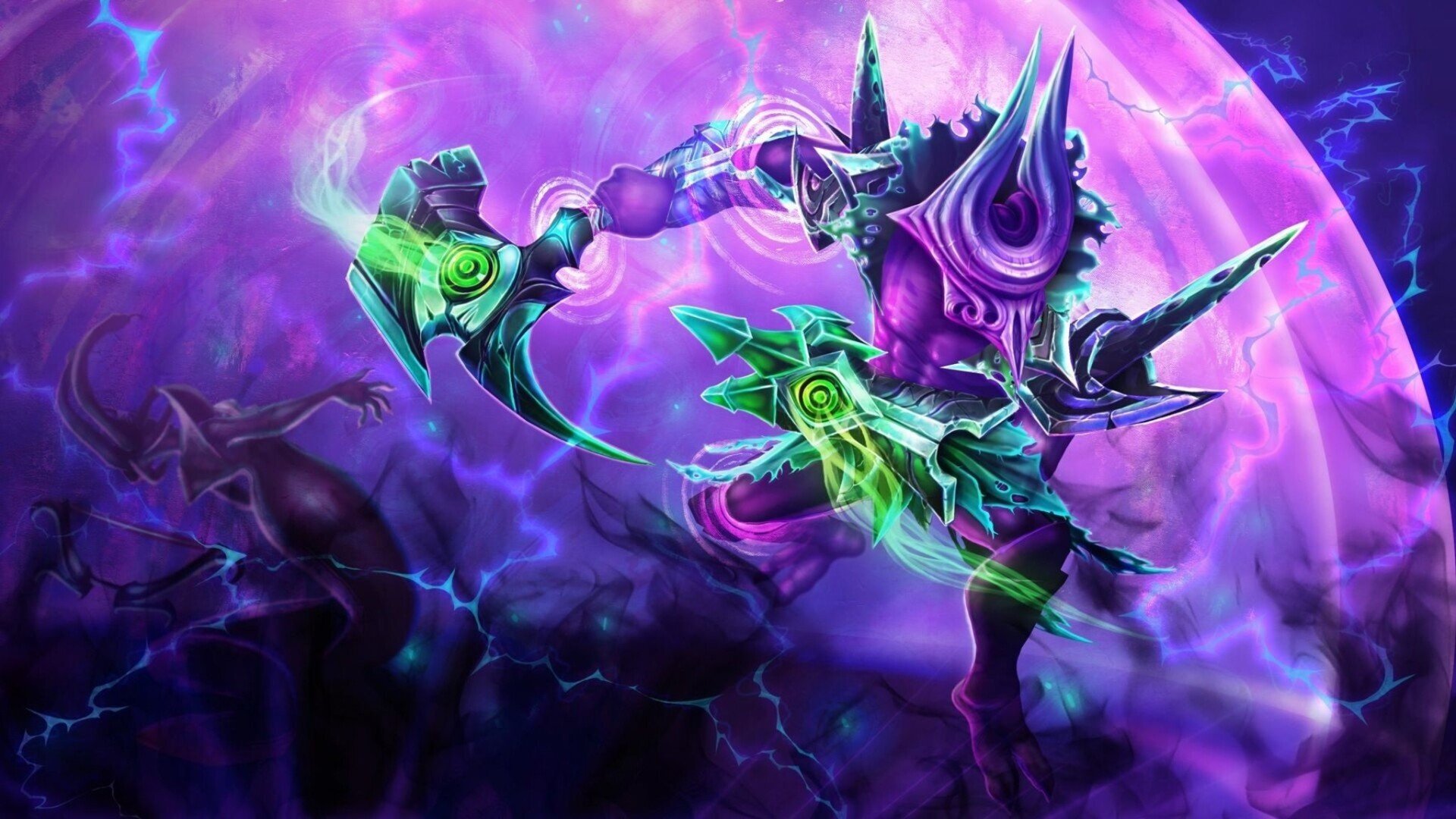 Not all can master Faceless Void the way he has mastered manipulating time. His ultimate can quickly turn the game around for good or for worse! The hero requires immense practice and patience. Void is heavily picked in the high-ranked games, not all enemies can match his efficient and fast-paced farming skills. He works best if paired with heroes that supplement his Chronosphere ultimate ex. Kunkka, Invoker, Skywrath Mage. His mid-game potential is unmatched because all he needs to brawl is his ultimate and a few items!
What makes Faceless Void a great melee carry?
Mobility with Time Walk and Reverse Time Walk ability. (Aghanim's Shard Upgrade)
Can turn around a fight after successfully using Time Walk to negate dealt damage.
Chronosphere ultimate stops all TPs and reveals invisible heroes.
Items to buy on Faceless Void
Mjolnir
Black King Bar
Butterfly
Eye of Skadi
Monkey King Bar
Satanic
5. Monkey King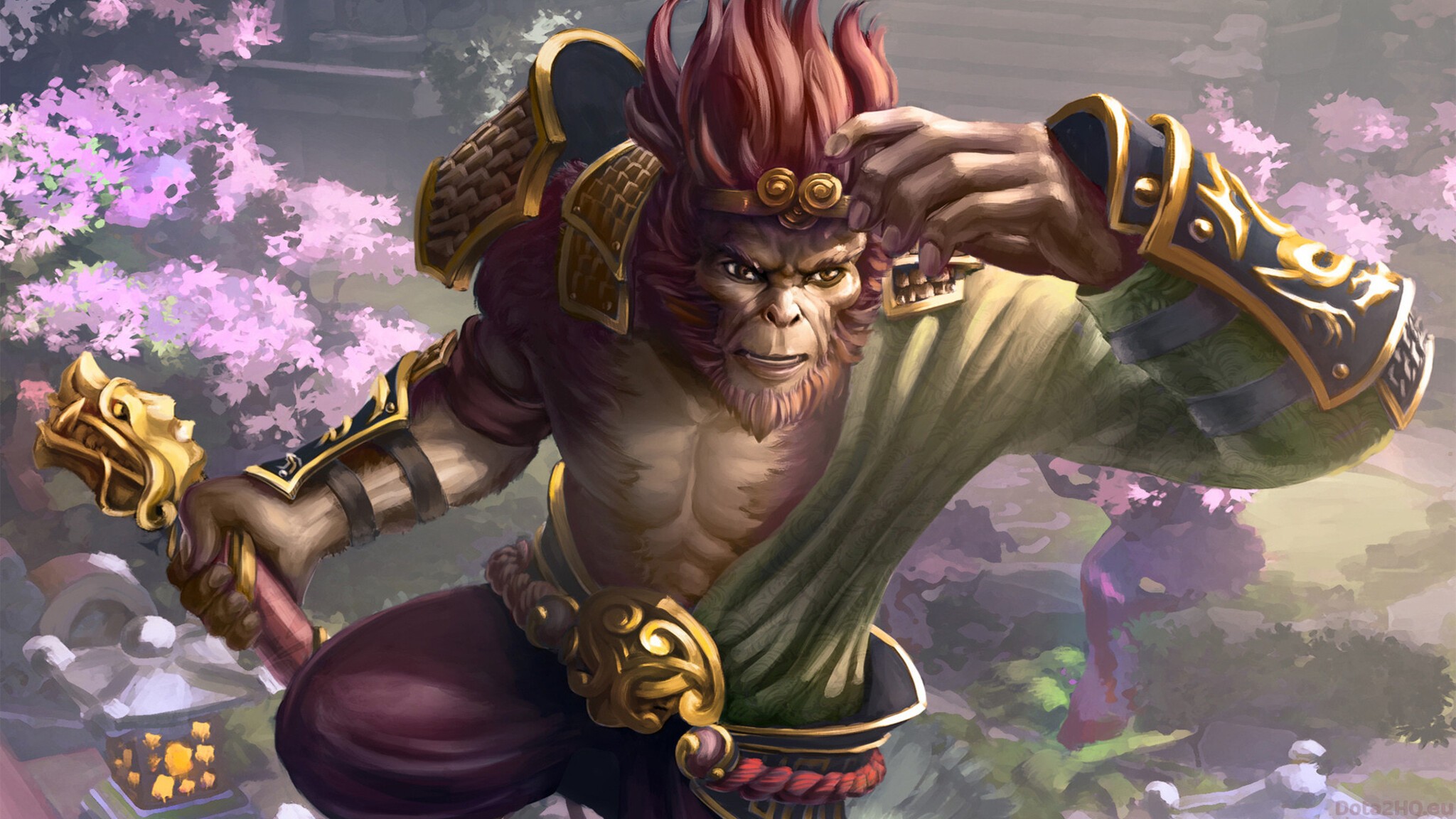 No carry list is ever complete without the King himself. Monkey King is one of the newest additions to the carry pool yet he manages to put up a show with his deadly and mischievous abilities. Monkey King is a flexible hero, can be played in all positions but his optimal performance can be experienced only in the carry role. Melee heroes dread playing against him as he can get the Jingu stacks which provide him with great lifesteal. His mobility is unparalleled.
What makes Monkey King a great melee carry?
Immense Lifesteal with Jingu Mastery passive.
Wukong's Command ultimate offers crowd control, which can often isolate enemy players from each other.
The talent tree offers an increase in AoE and armor during the ultimate duration.
Mischief offers great movement speed if turned into certain units i.e the courier. 
Items to buy on Monkey King 
Eye of Skadi 
Satanic
Black King Bar
Abyssal Blade
Aghanim's Scepter
Nullifier
4. Terrorblade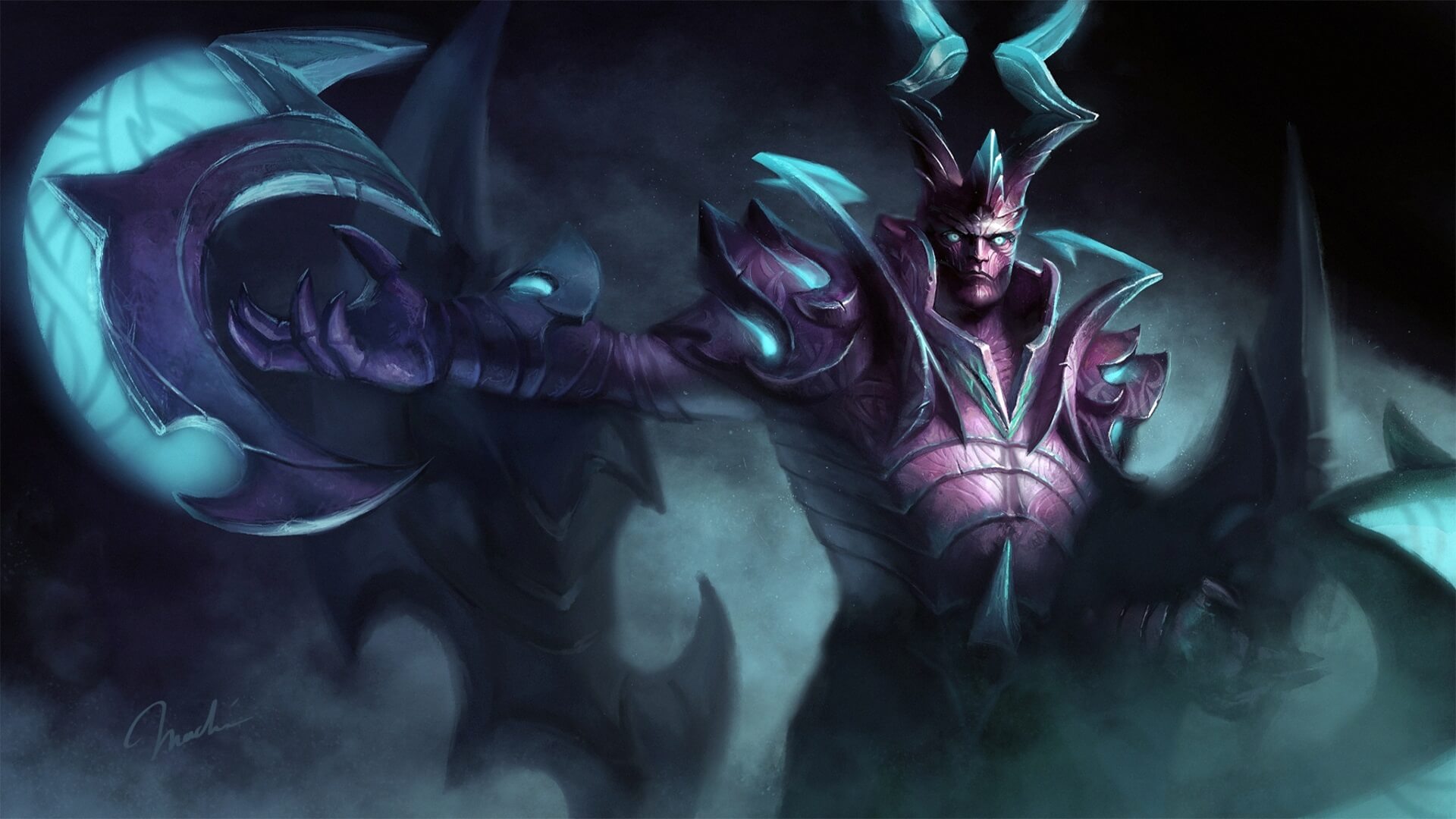 No other hero fills you with dread and terror as much as Terrorblade. Not all heroes can turn around a team fight like Terrorblade. The sheer power of Sunder is not to be underestimated! Terrorblade has insane early game potential in regards to farming. His mirror illusions can jungle comfortably as he farms the lane, surpassing the enemy carry's net worth by a mile. Having great level 1 stats and attack speed drives his farm exponentially. 
What makes Terrorblade a great melee carry?
Can farm efficiently with the Illusions generated from Conjure Image ability.
Sunder makes him unstoppable if used at the right time.
Level 25 provides the option of reducing Sunder cooldown, which is immensely useful in the late game, not only to save yourself but to save your allies as well.
Items to buy on Terrorblade
Butterfly
Manta Style
Diffusal Blade
Eye of Skadi
Black King Bar
Monkey King Bar
3. Ursa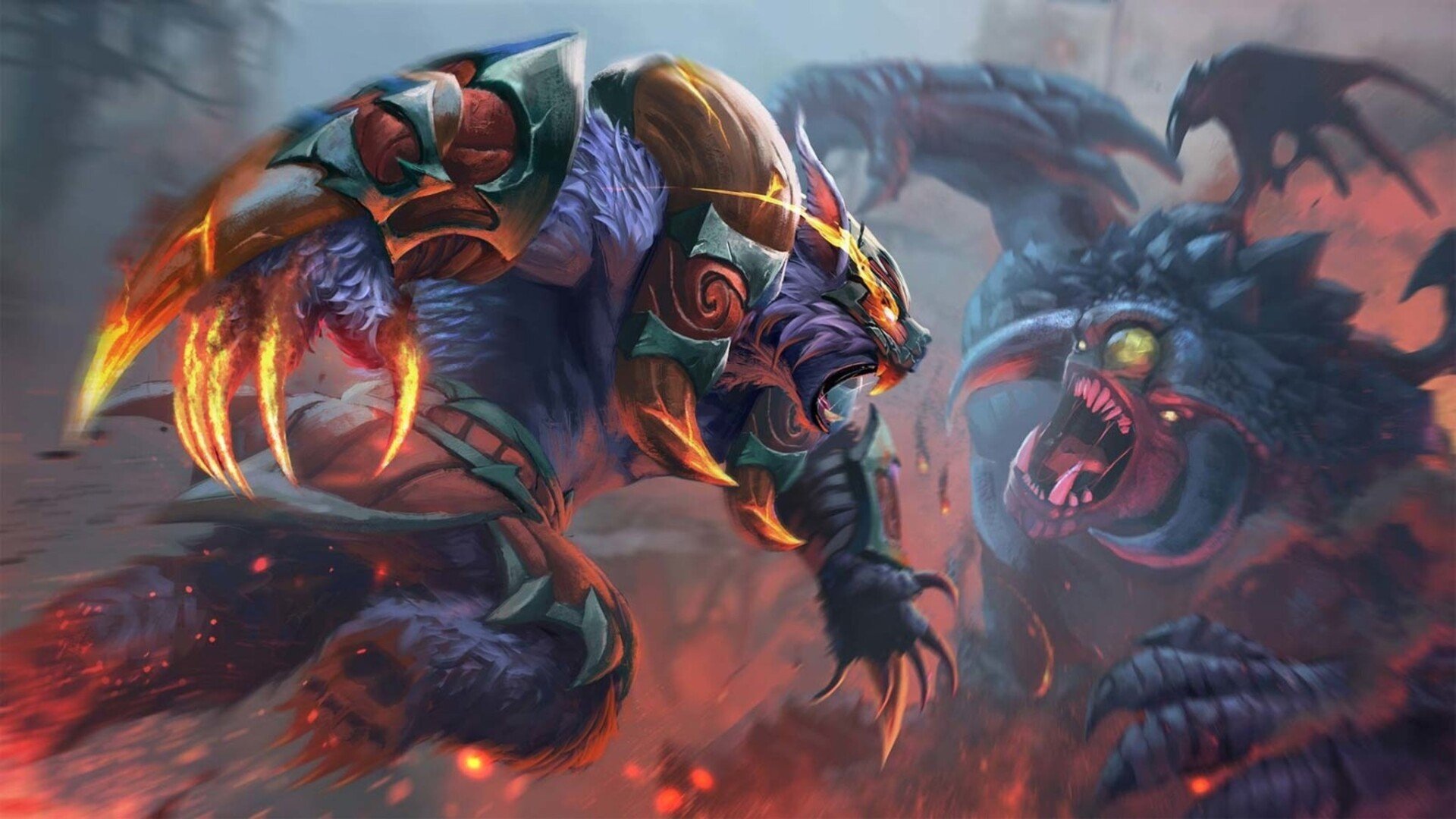 This ferocious and breathtaking bear is a force to be reckoned with! Ursa is one of the most played carry heroes in the game, known for his ability to jungle smoothly and slay Roshan alone. His third ability, Fury Swipes, combined with his second, Overpower, can obliterate squishy enemy support heroes in the early game. Buying a Morbid mask allows him to sustain in lane and turn around a fight swiftly coupled with his ultimate, Enrage. 
Why is Ursa a great melee hero?
Menace against squishy heroes.
Less reliable on items, more reliable on abilities.
Can easily secure Roshan alone, gaining the Aegis of Immortality.
Items to buy on Ursa
Blink Dagger
Diffusal Blade
Satanic
Black King Bar
Abyssal Blade
2. Phantom Assassin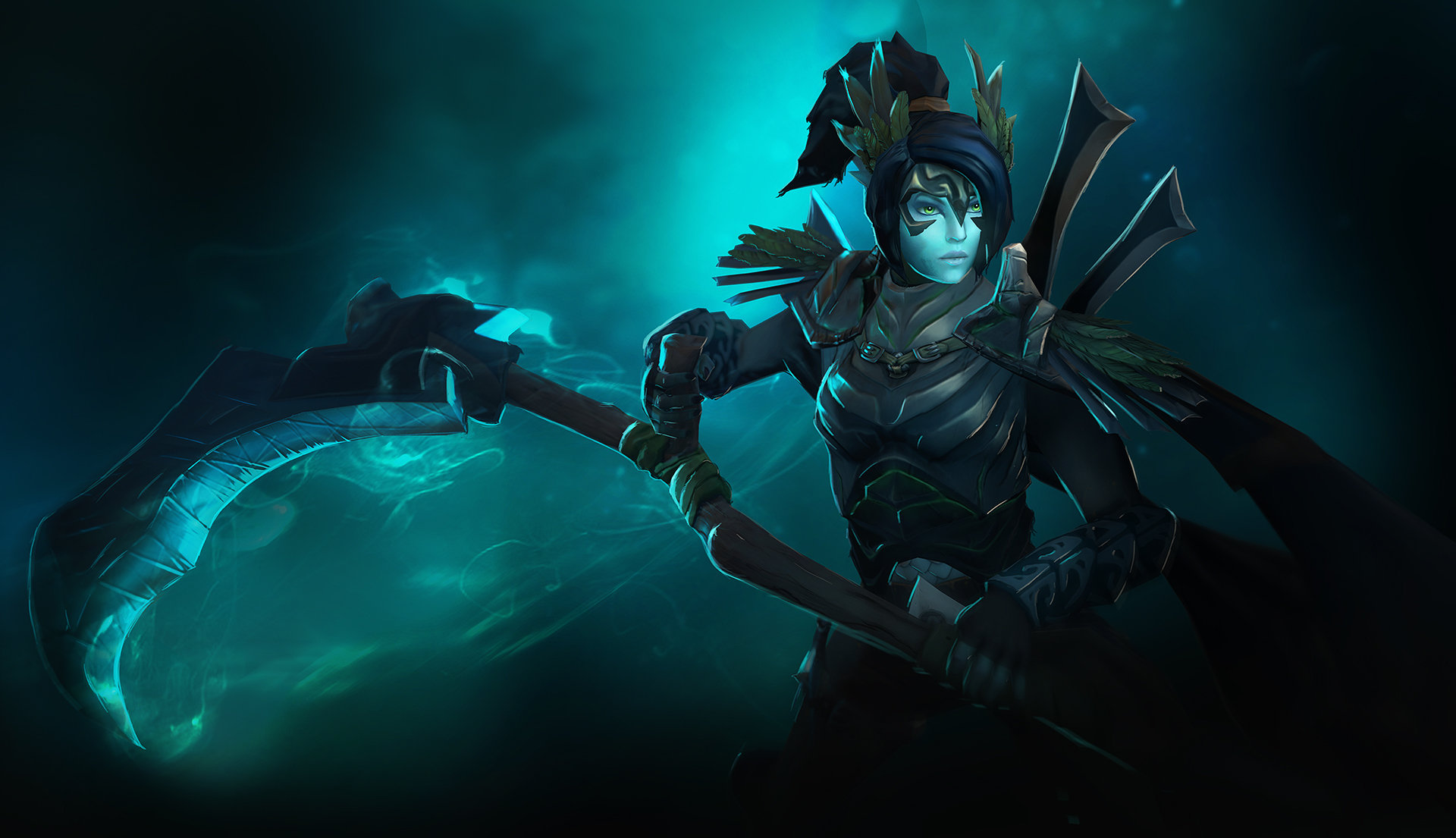 All heroes fear the presence of Phantom Assassin as she is known to obliterate them with only a few hits. She is agile and silent in her moves, as an assassin should be. Phantom Assassin is one of the most played heroes in the game. She has great base movement and attack speed, which is rarely found in a carry hero. Her spells may seem underwhelming in the early game but as she reaches the late game mark, she can do a lot with just one Stifling Dagger.
Why is Phantom Assassin a great melee hero? 
Has great mobility with the Phantom Strike spell, can be used both defensively and offensively.
The damage is supplemented with allies that provide armor reduction spells or abilities.
The Blur spell provides up to 50% evasion, which is a great spell in the early game.
Is capable of dealing with over 2k critical damage.
Items to buy on Phantom Assassin
Desolator
Skull Basher
Satanic
Butterfly
Black King Bar
1. Sven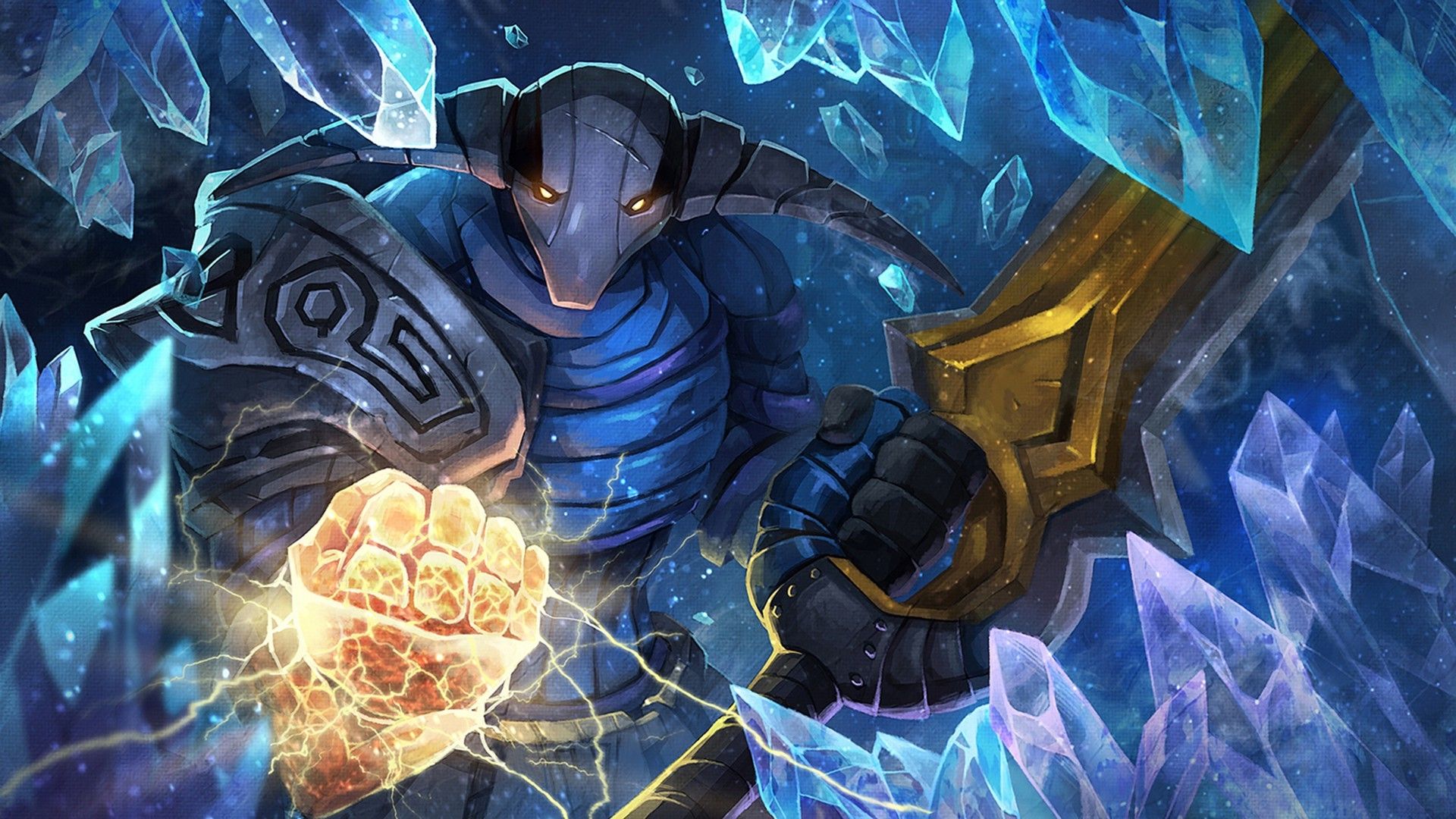 The rogue knight is known for inducing fear into his enemy's minds, his fierce moves and heavy sword scare all the foes away. Sven is known to be one of the best carry heroes in the game. There are various reasons why Sven is number one on this list. He has it all, AoE stun, ease of farming, movement speed, and double damage. Sven is capable of dominating the battlefield all by himself! The items only supplement his abilities and enhance his presence during team fights. 
Why makes Sven a great melee hero? 
Sven can 1 hit kill squishy heroes.
Aghanim's Scepter allows him to pounce on enemy heroes and stun them at the same time, a great gap closer.
His AoE stun, Storm Hammer, is a useful crowd control spell.
Items to buy on Sven
Echo Sabre
Assault Cuirass
Daedalus
Black King Bar
Bloodthorn
You may also like: