[Top 15] Dota 2 Best SEA Players In The World Right Now
Updated: 26 Jan 2022 9:40 pm
The best part of the day
Are you having a rough couple of games? Feeling tilted after two or three back to back losses? Trust me we've all been there, from Herald to Immortal is a feat worthy of its designed title. While some of us complain about our day to day ranked struggles there are a few who's challenge is not only to climb higher but now compete with professionals, some who play a full workdays worth every single day. Now let's gaze toward the Eastern Asia and count out the top 15 players in the SEA. Maybe you'll even find a new favorite to watch in between matches.
15. Drew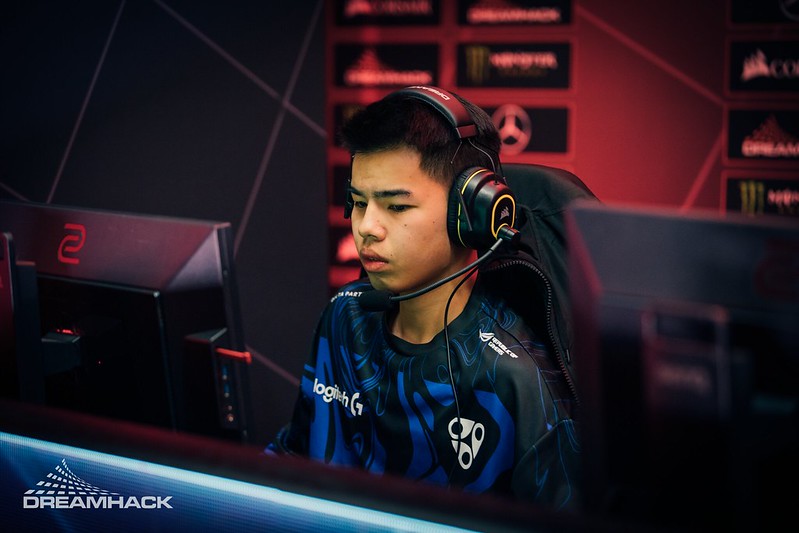 Okay, maybe this is harder then it looks
First up we have Andrew Halim an Indonesia native who last played for none other than Team 496 Gaming. Drew is currently not signed on with any large pro teams which makes me wonder when or if we will see him on the big scene again. Well after looking at Drew's stats it became difficult to discern who he was best at as his experience and performance compared to other professionals in the same position. However, his best matches seem to come from Faceless Void, sporting a 59% win rate and 5.59 KDR.
Major Tournament Achievement-
Without a big-name team, Drew is still active and Team D took 1st-2nd place in BTS Pro Series Season 7 SEA Open Qualifier. Qualifiers don't normally have a prize pool however but winning was a feat in its own right.
Drew's Highlight-
https://www.dotabuff.com/clips/%D0%B4%D1%80%D1%8E-s-ultra-kill-leads-to-...
Drew's Facebook-
https://www.facebook.com/drewdoto
14. Ame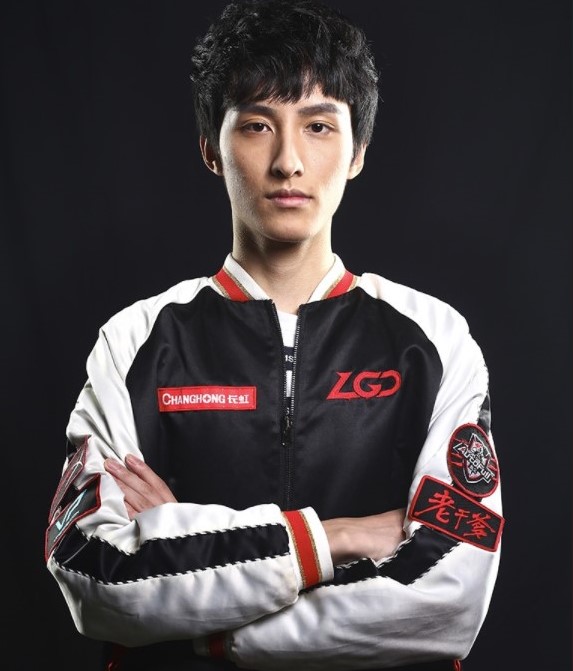 Ame the one of a kind
Wang Chunyu is a Chinese pro player for Team PSG.LGD. Ame is a very successful safe-lane carry whose skill led him to 10,000 MMR in September of 2020. Even at the young age of 24 Ame has made over $3,000,000 in prize money over his career. Ame has a few favorites but seems to always be attempting to expand his hero pool. His signature being Terrorblade, his expert control of TB's illusions and pro sunder plays has led him to a 76% win-rate with him.
Major Tournament Achievement-
Ame and PSG.LSD hit the ground at TI10 in 2021 and let me tell you did they put on a great show. With Ame as the safe-lane carry, the pressure was on in the largest tournament of the year in which they seized second place and $5,202,400 of the $40,018,195 prize pool.
Ame's Highlight-
https://www.dotabuff.com/clips/ame-gets-a-rampage-4065281130-836df13ba404
Ame's Twitter -
https://twitter.com/mmirr9?lang=en
13.  inYOURdreaM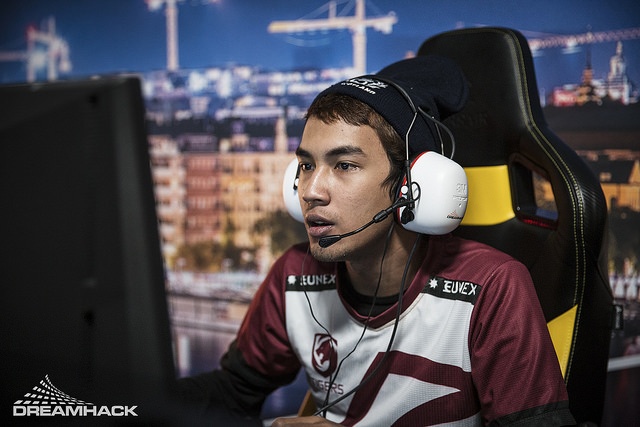 The face when you didn't know it worked like that.
Muhammad Rizky is an Indonesian Dota pro, who assists his team with his safe lane carry play. inYOURdreaM is currently playing for Nigma Galaxy SEA leading the way with his large hero pool. InYOURdreaM's large pool of heroes he can play exceptionally makes it a little difficult to triangulate a single signature hero but after some deliberation, we've seen his Lina gameplay and it takes the cake by far. With his delayed engagements in team fights his opponents are forced to adjust quickly to the sudden damage or lose the fight.
Major Tournament Achievement-
Earlier in 2021 InYOURdreaM ran with Galaxy Racer in the BTS Pro Series Season 6: Southeast Asia tournament. With hard-fought matches, they managed to snag 3rd place and $7000 of the $50,000 prize.
inYourdreaM's Highlight-
https://www.dotabuff.com/clips/inyourdream-gets-a-double-kill-6331575000...
inYourdreaM's Facebook -
https://www.facebook.com/inyourdreamdota2
12. Yowe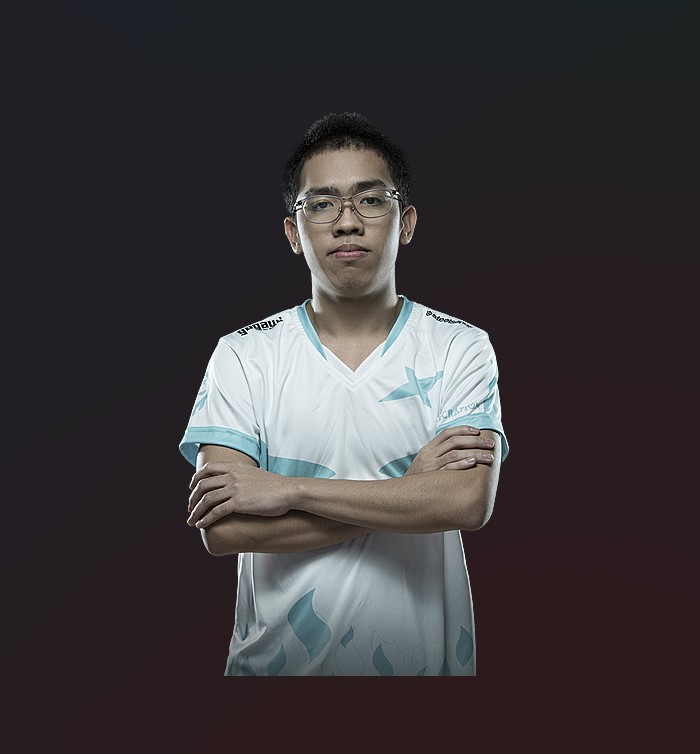 When I'm in safe lane you should rotate
Yuri Dave Pacana aka Yowe was born and raised in the Philippines who now runs with TNC Predator as their solo mid. So when did he join the greats and become apart of this amazing sport? September 5th 2019 Yowe joined his first pro team, Lowkey Esports. As a solo mid you have a lot of options and everyone wants to choose a hero who they can have fun with and be good with right? Well Yowe joins at the top percentage of skilled Invoker players with his 72% win-rate and a KDR of 6.59!
Major Tournament Achievement-
Most of Yowe's achievements he earned with his previous team Execration like the Dota Pro Circuit 2021 Southeast Asia Upper Division Season 2. Where they won 3rd place and $27,000 of the $205,000 pool.    
Yowe's Highlight-
https://www.dotabuff.com/clips/p-gets-a-triple-kill-5050976610-fabfc4eaeeab
Yowe's Twitter-
11. Mikoto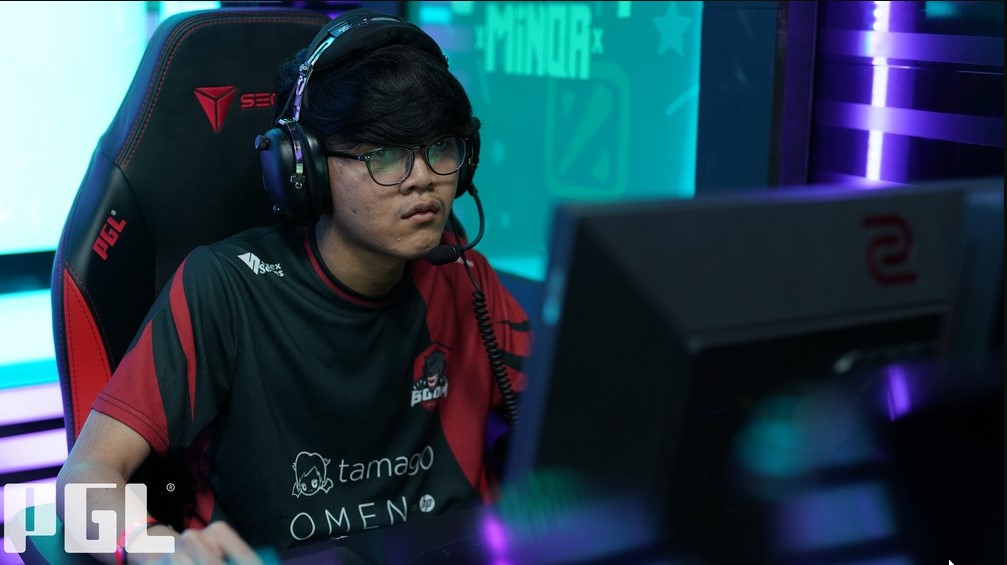 It's all according to plan
Rafli Fathur Rahman born and raised in Indonesia plays professionally for Team Talon Esports as their solo mid. On February 25th 2020 Mikoto became the first Indonesian and 6th professional player to hit 10,000 MMR! Aside from his MMR setting him apart from the rest no solo mid is complete without their signature pick. Ember Spirit sleight of fists into the signature spot with a large margin with the 67% win-rate and 7.25 KDR! 
Major Tournament Achievement-
Mikoto and BOOM Esports entered into the DOTA Summit 13 Online SEA tournament where they faced teams such as Among Us and TNC Predator. Talk about heavy competition but they managed to grab 3rd place during the whole thing, win rate, and a large chunk of the $100,000.
Mikoto's Highlight-
https://www.dotabuff.com/clips/mikoto-s-triple-kill-leads-to-a-team-wipe...
Miktotos' Twitter-
10. Fbz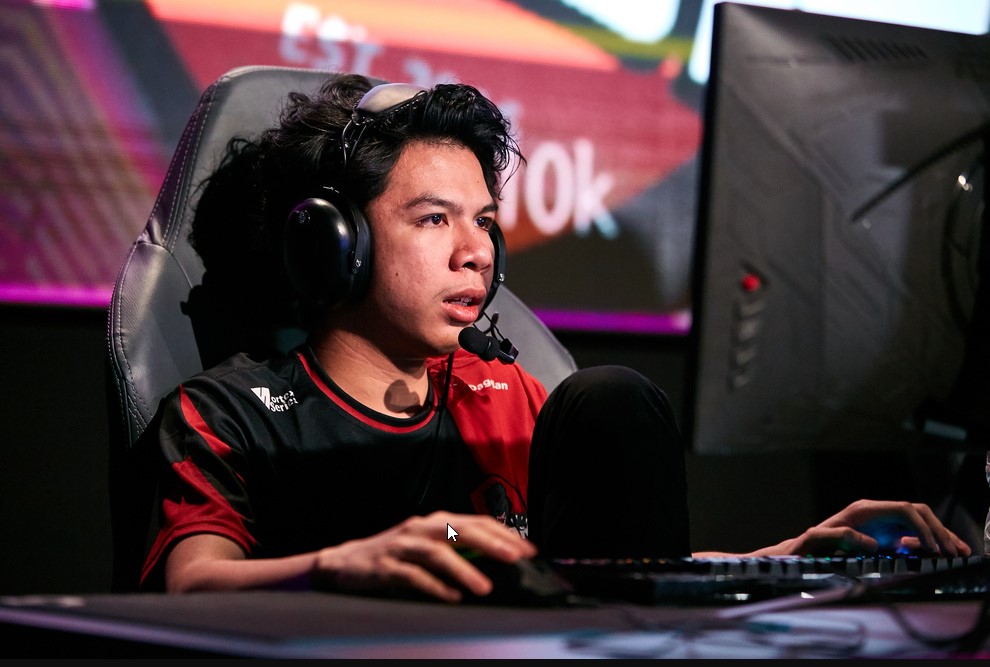 He does not look happy, now does he?
Saieful Ilham makes his way on our list as another pro hailing from Indonesia. Fbz currently plays for BOOM Esports as their Off-laner. Currently 20 years old Fbz has already made over $80,000 in prize money. After watching some of his gameplay his engagements, ability use, and awareness are all top tier. He makes extra special use of these skills when playing Mars, using his ultimate ability to lock in enemy squishys for his teammates to focus while getting his crowd control on the major enemy players. No wonder he has a win rate of 63% with Marson 
Major Tournament Achievement-
Right before the Christmas season during the BTS Pro Series Season 9 SEA Fbz and BOOM Esports took 1st place winning almost half of the $60,000 prize pool.
Fbz's Highlight-
https://www.dotabuff.com/clips/fbz-s-double-kill-leads-to-a-team-wipe-61...
Fbz's Instagram-
https://www.instagram.com/saiefulilham27/
9. Raven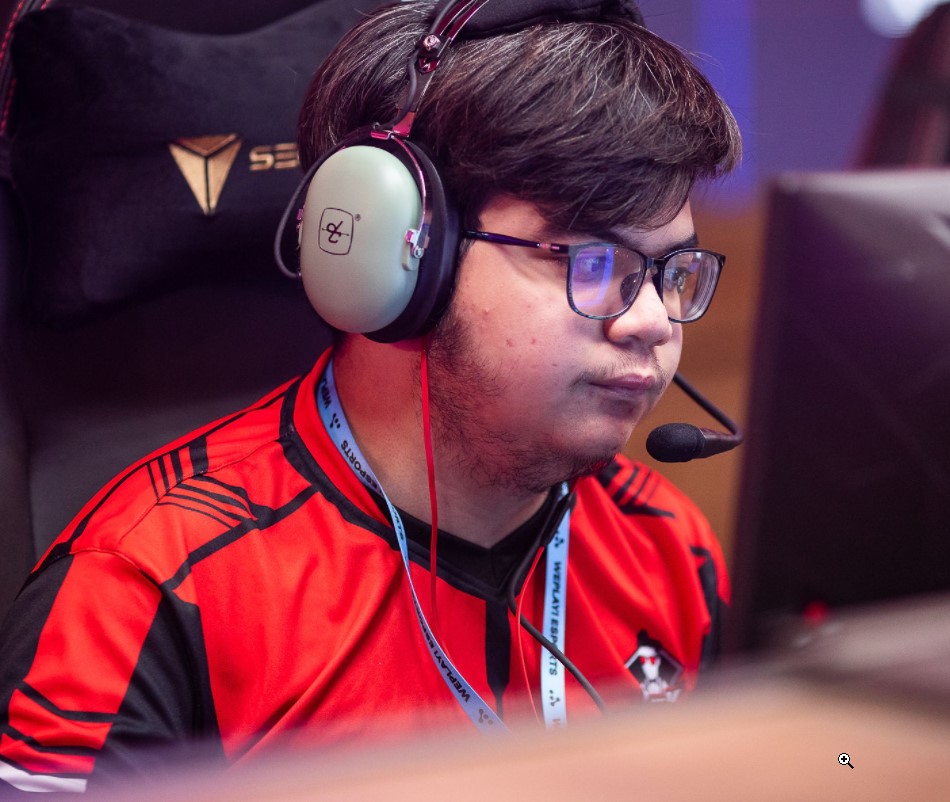 He looks like he's reflecting on a play
Marc Polo Luis Fausto was born and raised in the Philippines September 22, 1998. He is currently playing for Team Fnatic as their position 1 solo mid. Raven's career high for kills is 33 in a single game playing as Spectre. Raven is a high performance carry pulling in plenty of carnage and racking up kill after kill but none takes the cake then his Gyro play dishing out damage a la carte to his enemies and vast amounts of team fight damage with Gyro's ulti.
Major Tournament Achievement-
Raven along with Team Fnatic played in the most recent TI though they played well unfortunately they were eliminated pretty early getting to 9th-12th place earning $800,400 of the $40,018,195 prize pool.
Raven's Highlight-
https://www.dotabuff.com/clips/raven-gets-a-triple-kill-6219875084-d3439...
Raven's Twitter-
8. Natsumi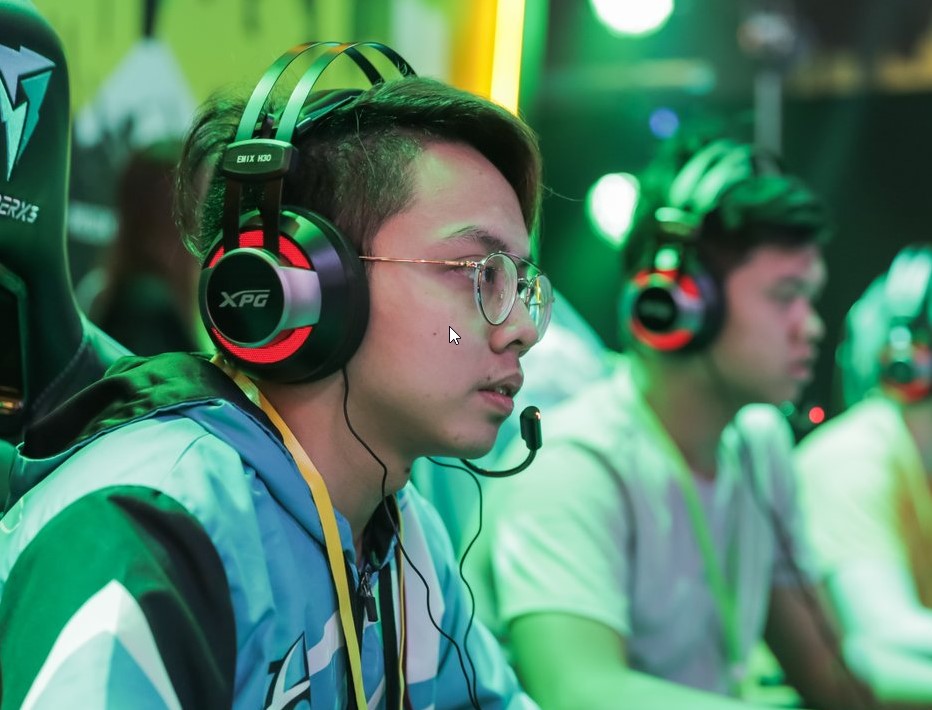 Focus, every last hit counts!
John Anthony Vargas a Philipino safe-lane carry who currently plays for Polaris Esports. He had the highest average kills per game 8.50 at the 2021 DPC SEA Upper Division Season 2. When choosing a signature hero when you play carry can be difficult as there are so many choices. For Natsumi his best hero is his Phantom Assassin with 67% win ratea of 6.89!
Major Tournament Achievement-
Some of us watch Football, Some watch baseball, and then some watch E-sports. Well if you tuned in to BTS Pro Series Season 9 SEA you could have watched Natsumi play with Polaris Esports and win 2nd place and large sum of the $60,000 prize pool.
Natsumi's Highlight-
https://www.dotabuff.com/clips/adroit-natsumi-gets-a-rampage-6180152757-...
Natsumi's Twitter-
https://twitter.com/Natsumidota
7. Jabz aka J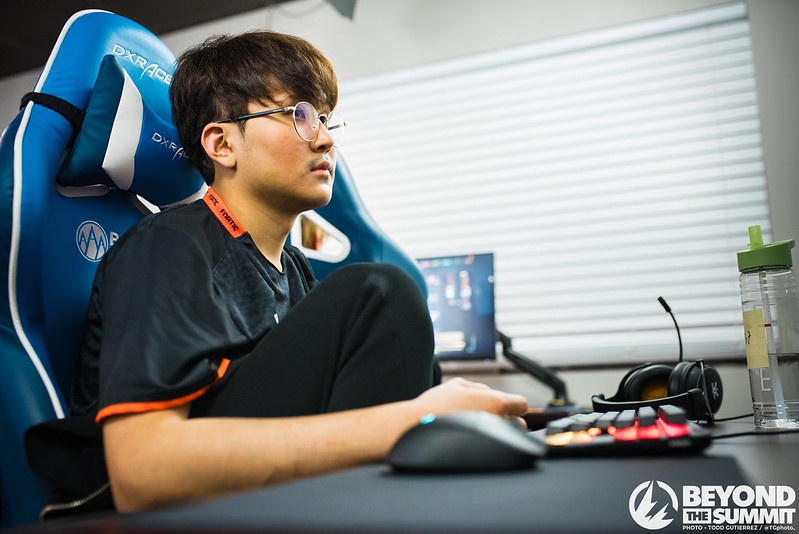 Have you ever asked yourself "Did you really just say that?"
Anucha Jirawong born and raised in Thailand as well as the Off-lane for Team Fnatic. Now the cool thing about Jabz is that not only is he the position 3 but also the captain of the team! Off-lane is a very important position, it is the direct opposition during the laning phase to the enemy safe lane carry and setting them behind increases the chance of victory right? Well Jabz or J knows that and takes that approach with his Earth Spirit play harassing opponents, softening them up till they are ready to be taken down.
Major Tournament Achievement-
In the 2021 Dota Pro circuit Season 1 SEA Upper Division Jabz along with his team  Fnatic made waves through the tournament claiming 1st place and $30,000 of the total prize pool.
Jabz's Highlight-
https://www.dotabuff.com/clips/fnatic-jabz-gets-a-double-kill-6323524432...
Jabz's Twitter-
6. Armel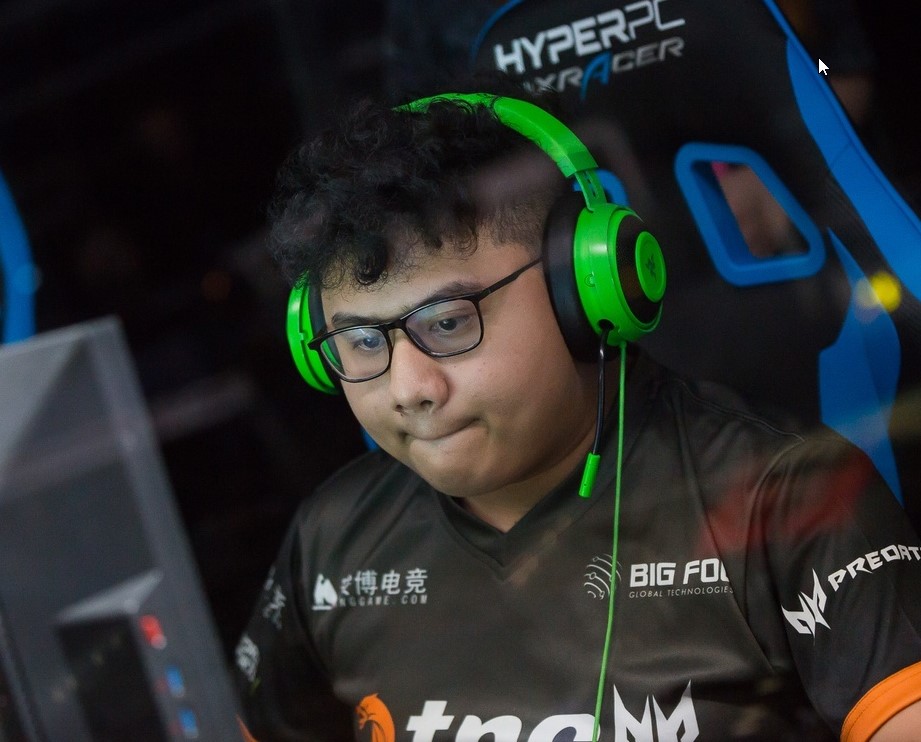 When you accidently press the wrong button and burn your ultimate.
Armel Paul Tabios is a Filipino professional Dota 2 player who is currently signed on with Team Fnatic, it seems Team Fnatic is many people's favorite for a reason. Every player has moments where they hit every skillshot, hit every possible farming opportunity, and demolish the enemy heroes. Armel had his career high for kills in a single game with 28 kills in game 3 of the lower bracket during SuperMajor. Every player is different and the hero they synergize with varies Armel's seems to be Outworld Destroyer using his ability to take heroes out of the fight momentarily and doing damage while increasing his max mana bar he makes for a very abusive laning opponent. Armel uses this to his advantage which has earned him his 64% win-rate and KDR of 5.47.
Major Tournament Achievement-
Armel found success when he previously played for TNC Predator in the Asia Pacific Predator League 2020/21 - APAC where they competed against teams such as 496 Gaming and BOOM Esports and took 1st place. 1st place granted them the bulk of the $85,000 prize pool.
Armel's Highlight-
https://www.dotabuff.com/clips/fnatic-jabz-gets-a-double-kill-6323524432...
Armel's Twitter-
5. Lelouch-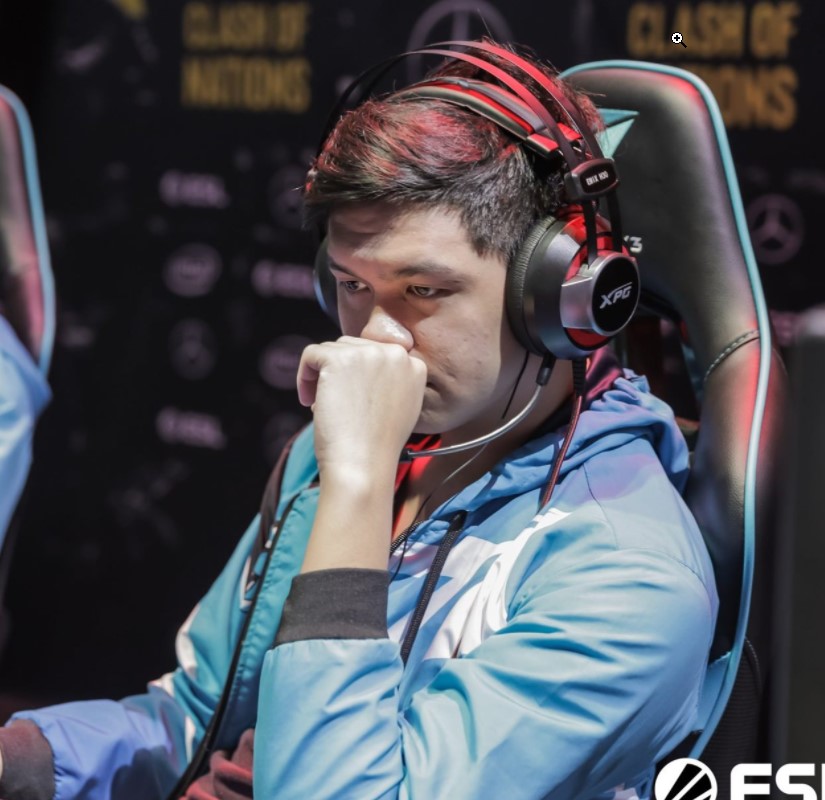 Comeback pending...
Mc Nicholson Villanueva better known as Mac or Lelouch born on October 25, 1998 in the Philippines.  Lelouch is a solo mid that plays for Polaris Esports and has been since September of 2021. Lelouch runs position 1 for his team with his signature hero Void Spirit using the hero's superior movement and crowd control to terrorize his opponents. It's earned him the 68% win-rate he has today as well as helped his teams win many 1st place awards.
Major Tournament Achievement-
Lelouch and Polaris Esports participated in the BTS Pro Series Season 9: Southeast Asia winning 2nd place and $13,800 of the $60,000 prize pool.
Lelouch's Highlight-
https://www.dotabuff.com/clips/mac-gets-a-rampage-6267687079-f87d5f38c617
Lelouch's Twitter-
4. vtFaded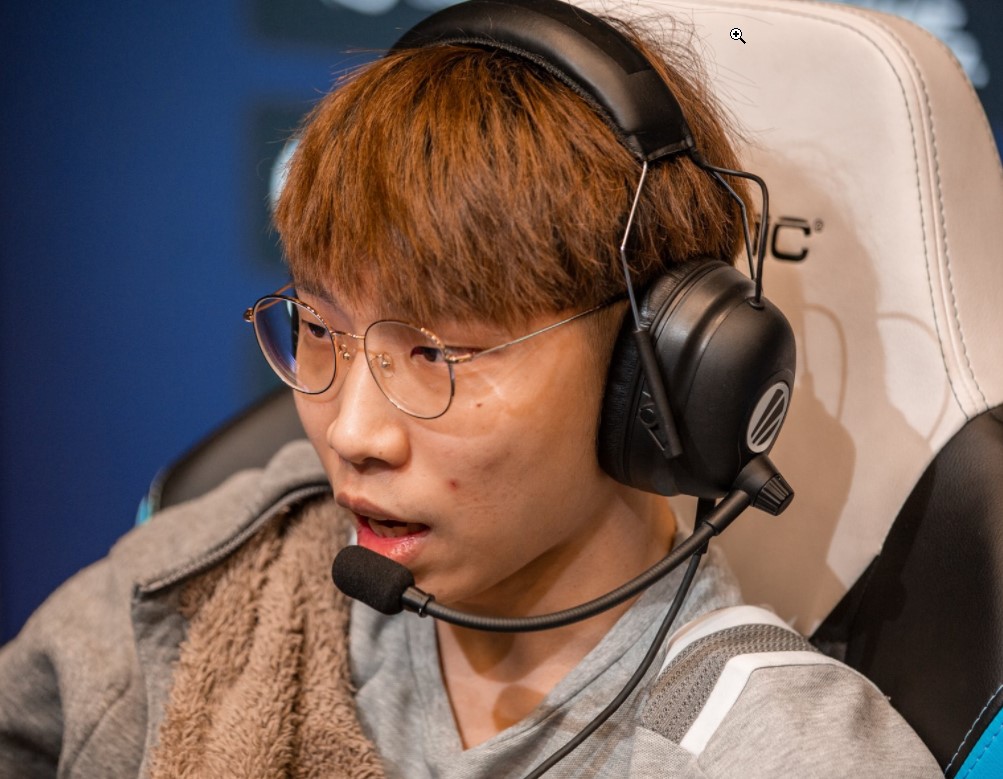 How did they win that?
Cheng Jia Hao, a pro dota player from Malaysia who primarily is a safe-lane carry. vtFaded previously played for Team SMG as their safe-lane carry. So you know what we don't hear about often BANNINGS, yup you guessed it vtFaded was banned from valve events for breach of DPC registration rules until the end of TI10! So setting aside vtFaded's unfortunate run in with the banning lords he is an exceptionally talented player. Bringing his Faceless Void gameplay to light dropping down Chrono's to disrupt teamfights he flexes with a 69% win-rate now if that's not worth props I don't know what is.
Major Tournament Achievement-
In September 2021 vtFaded along with Team Ragdoll participated in and won the Perfect Land Gaming Season 2 tournament and took home $5,500 of the $15,000 prize pool.
vtFaded's Highlight- 
https://www.dotabuff.com/clips/lisa-m-s-double-kill-leads-to-a-team-wipe...
vtFaded's Twitter- 
3. 23savage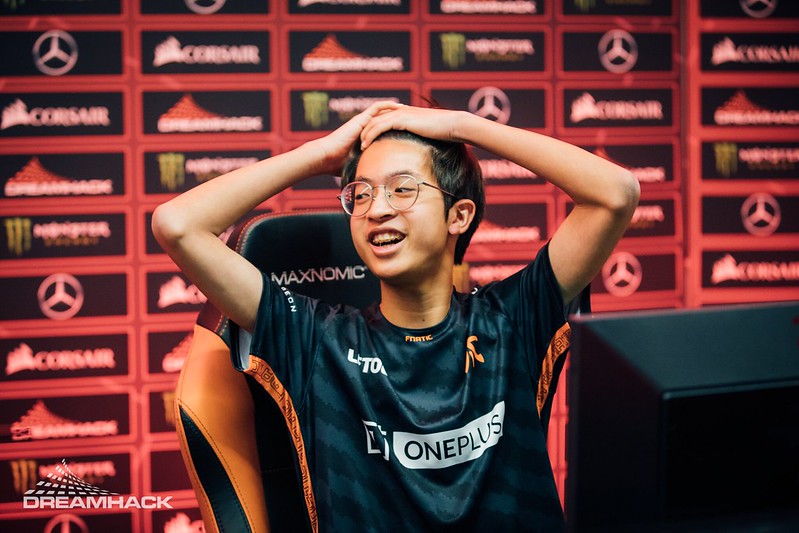 Every Core's face after a close match
Nuengnara Teeramahanon a Thailand native who currently plays for T1 as their safe-laner. He scored his career high in a single game for kills at 25 kills. We've talked about a lot of safe-laners and their signatures and although this hero is widely known to be amazing very few have him as their signature but 23savage and Morphling just have some kind of connection. Zipping in with his waveform shifting his strength to agility to lay waste to enemies and then surviving by giving himself his HP back at the cost of his agility and a win-rate of over 70% wow…just wow! 
Major Tournament Achievement-
23savage has had a very successful pro career with multiple 1st place tournament wins but the most recent being with T1 at ESL One Summer 2021. Winning 1st place and $175,000 of the prize pool for the team to take home.
23savage's Highlight-
https://www.dotabuff.com/clips/till-i-collapse-gets-a-rampage-4889496502...
23savage's Twitter-
https://twitter.com/23savageDota
2. AlaCrity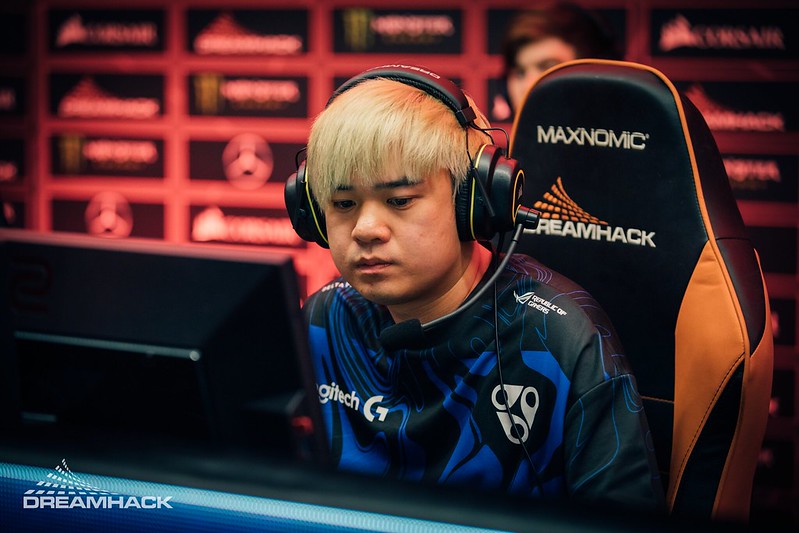 They probably needed me in that team fight
Vincent "AlaCrity" Hiew Teck Yoong hails from Malaysia. He brings his skill and dedication to his preferred lane mid. AlaCrity currently is signed on with Nigma Galaxy SEA. As far as signature heroes goes with AlaCrity without a shadow of a doubt it goes to Invoker. Always keeping Town scrolls and entering fights exactly when the other team doesn't want him there. Over 90 games with Invoker along with a win-rate of 56%, I certainly wouldn't like my odds facing off against this mid player.
Major Tournament Achievement-
Although AlaCrity is an awesome player some of the tournament placements he's been apart of could leave people questioning. With that said during Perfect World Dota2 League Season 3 - Division A AlaCrity ran with Galaxy Racer taking home 3rd place in the tournament that had a prize pool of over $47,000.
AlaCrity's Highlight-
https://www.dotabuff.com/clips/alacrity-gets-a-triple-kill-6311886014-07...
AlaCrity's Facebook-
https://www.facebook.com/AlaCrityyyyyy
1. JACKBOYS aka JaCkky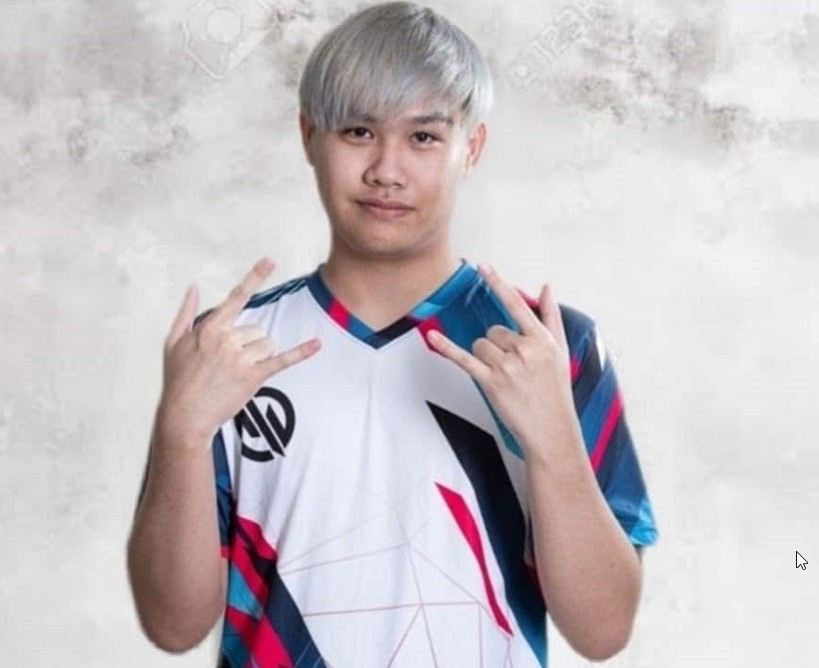 Number One feels so good
Souliya "JaCkky" Khoomphetsavong hails from Laos currently signed on  to Motivate.Trust Gaming who's based in Thailand. JaCkky's primary position is safe-lane carry When it comes to position 1 picks Faceless Void seems to be as synonymous as Invoker to Mid but the difference lies inside the player and when it comes to Faceless Void JACKBOYS sets himself apart playing to the character's strengths and wrong their weaknesses. Slipping in and out of dangerous situations seamlessly but still around to kick some butt when reinforcements arrive. With 80 games under his belt with this hero alone and still having a 72% win-rate and a 7.9 KDR to boot not many can argue.
Major Tournament Achievement-
June 06, 2021 during BTS Pro Series Season 6: Southeast Asia JACKBOYS and Team Motivate.Trust Gaming participated and were crowned champions taking 1st place and $20,000 of the total prize pool of $50,000.
JACKBOYS' Highlight-
https://www.dotabuff.com/clips/jackky-s-triple-kill-leads-to-a-team-wipe...
JACKBOYS' Twitter-
Image Gallery