DOTA 2: How To Recalibrate MMR
Updated: 25 Aug 2022 10:33 pm
In DOTA 2, only one thing determines the hierarchy: MMR. The higher your MMR, the better you are (because stats are all that matter, right?). So, when you've been stuck in one MMR for a while, things can stagnate. A recalibration can spice up the game again.
DOTA 2 lets you recalibrate your MMR at the start of each ranked season. 
Here's how:
Step 1: Open Settings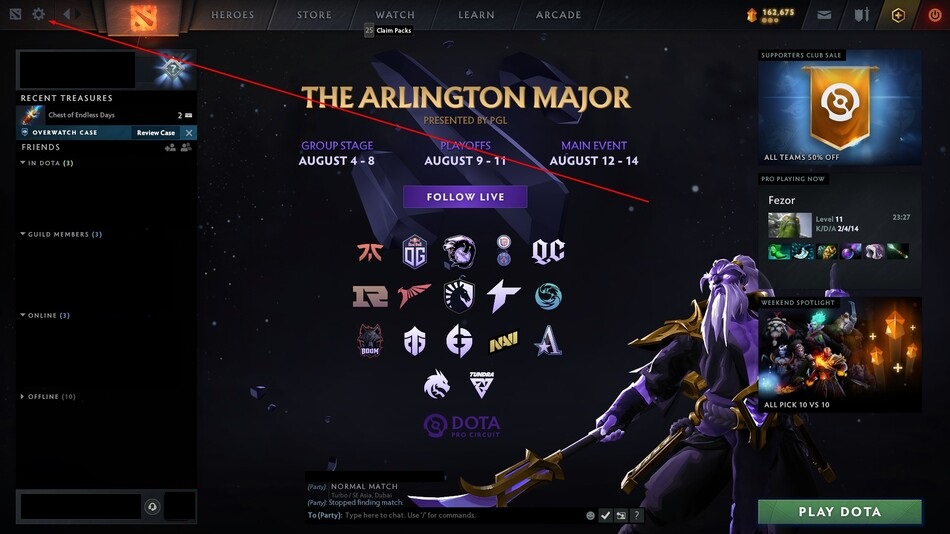 In DOTA 2, click the Gear icon on the top-left of your screen. This should open up a new panel with a bunch of tabs.
At the top, click Account to open that tab up.
Step 2: MMR Recalibration
In the Account Tab, you'll find what you're looking for under the heading labeled MMR Recalibration.
Click the Activate Recalibration button.
This should reset your MMR back to unknown.
This video shows you how to do it.
You'll get your new rank after 10 ranked games!
You May Also Be Interested In: