10 Hottest Guys in Dota 2 E-sports
Updated: 25 May 2016 3:17 am
It's DOTA2 folks, but not as you know it.
10 Hottest guys in Dota 2 Esports
As MOBA's go, DOTA2 is one of the best. Wait…let me rephrase, THE best. Yes I may be biased due to my severe addiction to playing support (Anyone need a Shadow Shaman give me a shout), but it's replay value, huge community and the fact it's completely free keep millions of people coming back for more.
For anyone out of the loop with the e-sports scene, the gaming talent in DOTA2 teams is insane. Not to mention some hotties have slipped into the ranks. This is a great sweetener with the Internationals coming up, there is nothing wrong with a bit of eye candy.
So this is my run down of the 10 hottest guys in DOTA2 E-sports. Brace yourself and remember, don't judge. 
10. H4nni
There might be some controversy with me including H4nni, as he is currently inactive, but come on…look at him, he deserves to be in this list.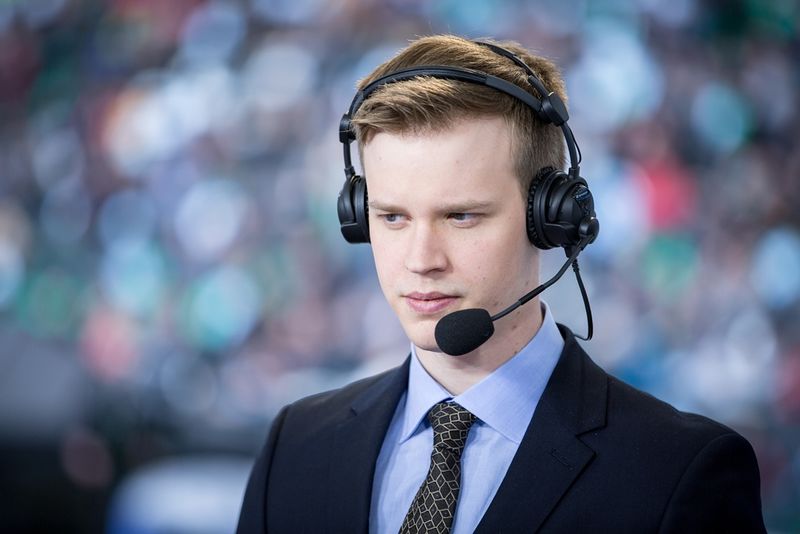 Born in Germany and best known for playing solo mid for Fnatic.EU, Kai 'H4nn1' Hanbückers is a DOTA veteran. Starting his career playing DOTA in the first competitive league and was signed with the first ever sponsored team MeetyourMakers. Truly one of the founding fathers of the modern DOTA2 e-sports scene.
Having formed the now defunct MeePwn'd, H4nni is still active in the DOTA scene and streams on Twitch often. He spends his spare time working out and providing us with awesome pictures on twitter (See below)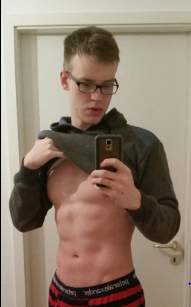 9. Yao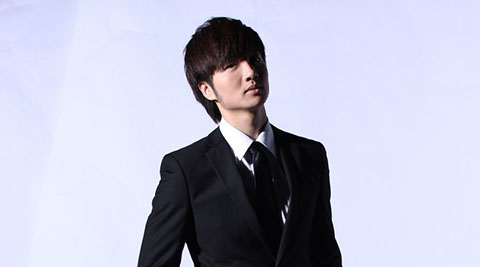 Not much is known about Yao 'Yao' Zhengzheng and this just adds to his appeal. Chiselled and mysterious he is a truly handsome chap. His DOTA career started back in 2011 and being only 21 he has many years of DOTA2 ahead of him.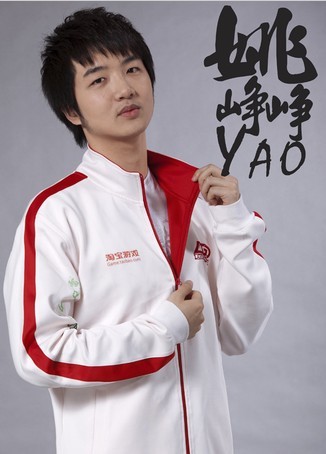 Currently in the CDEC roster, on loan from LGD, he is best known for being a versatile player, readily switching from support to ganker. 
8. Pajkatt
AKA Mr Handsome, Per Anders Olsson 'Pajkatt' Lille is the Swedish blonde bombshell of the list. Having established a name for himself in 2009, the early days of DOTA2, he has played a solo mid carry for some of the top teams, including Evil geniuses, LGD International and Alliance. Last linked to the Mamas boys, Pajkatt is a recognisable face of DOTA2.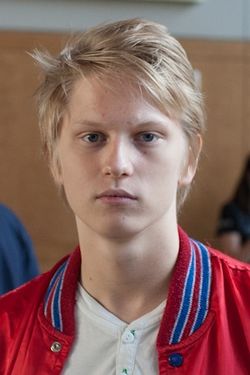 Even though he was the first DOTA player to earn a Rampage in a professional match (Sniper FTW) you never want to hear a caster say you are a member of the 'Pajkatt club', this is a subtle nod to a truly abysmal game of pro DOTA. Want to be a member of the Pajkatt club? Be six slotted with 10k in the bank and still LOOSE…yea that happened.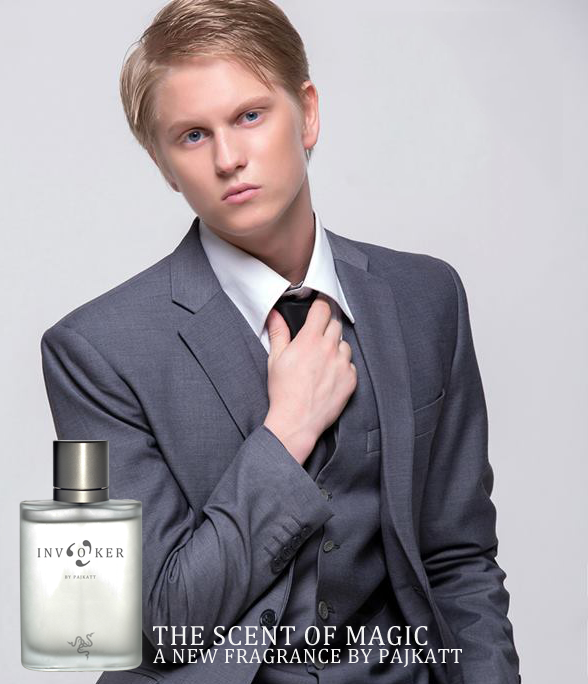 7. TobiWan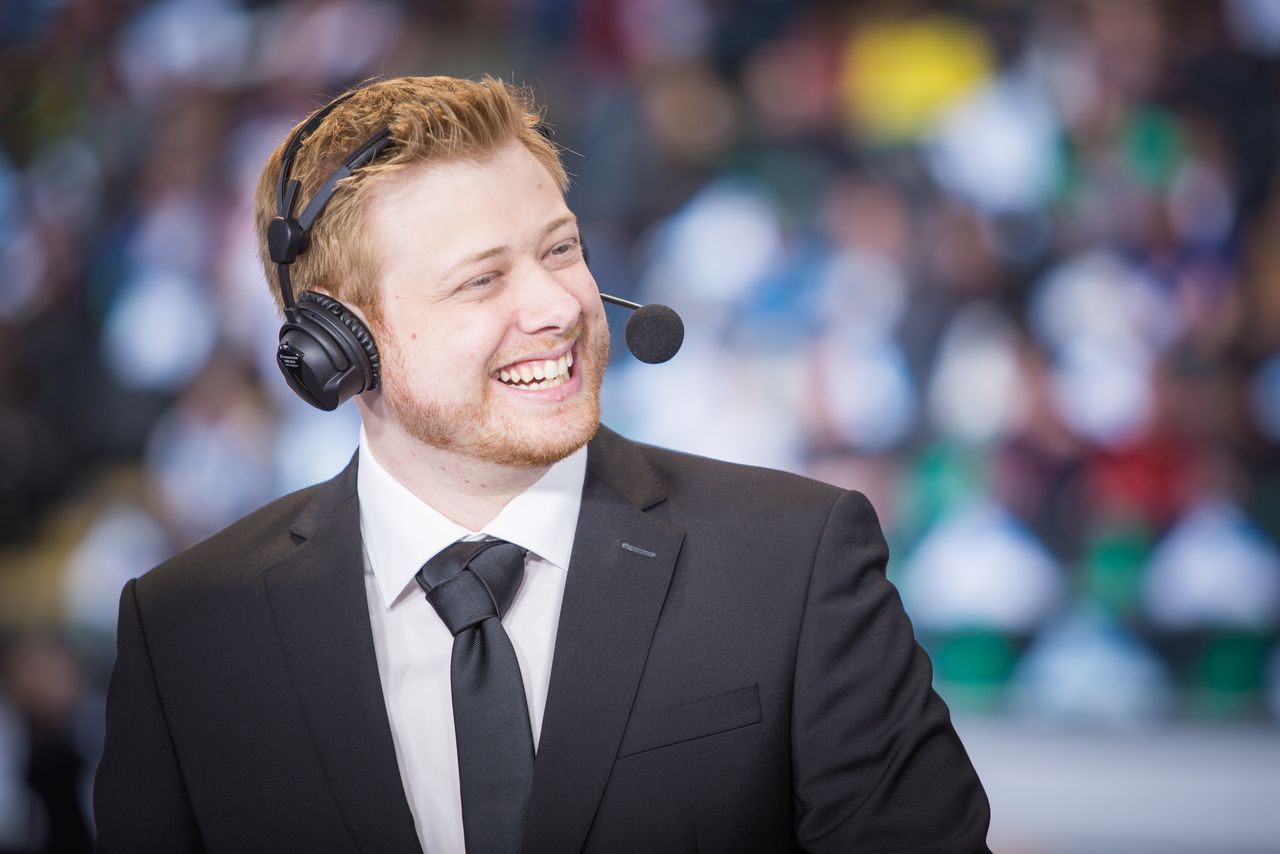 Toby 'TobiWan' Dawson is one of the most loved DOTA2 casters. Known for his infectious enthusiasm for the game, which he injects into each broadcast, if Tobi is casting you know you are in for a treat. He has cast at every international and really brings the game to life. Top this off with the fact he's cute AF and you have a winning combination.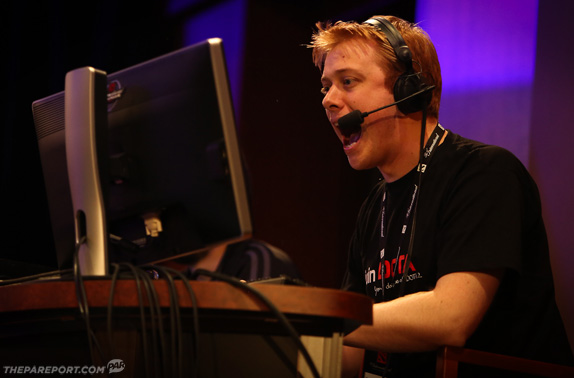 Working as a retail manager in Australia, Tobi started casting Battlefield 1942 in his spare time way back in 2003. After playing just three games of DOTA he was thrown into the deep end to cast a tournament. It was here he fell in love with the game. Having relocated to Berlin and set up the JoinDOTA site he truly is DOTA2's hype man. Want to see what TobiWan is all about, have a watch of the $6,000,000 Echo slam from TI5 below, an outstanding example of Tobi in full swing.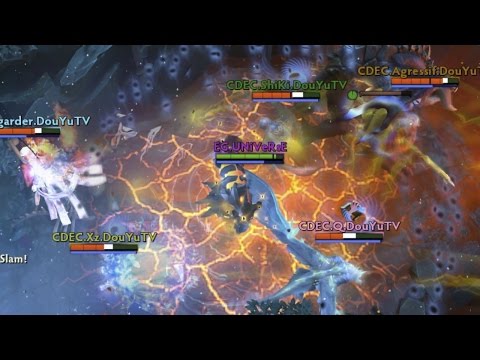 6. FY
Not a veteran like some on this list, Xu 'FY' Linsen has really made a name for himself as a support for Vici gaming and has remained loyal to his team. Now the captain of Vici gaming reborn, he started his career in 2012. Known as one of the best Rubick players in the world, his lush dark hair and smouldering good looks make him extremely easy on the eyes.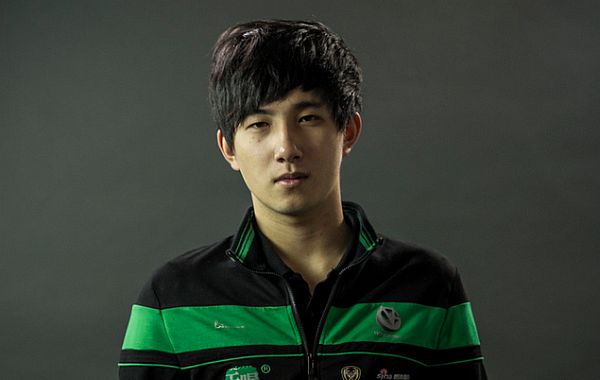 Known as Fy'god' to his fans, he is extremely humble and always thanks his team and his sponsors, this all just adds to his charm in my opinion, yum.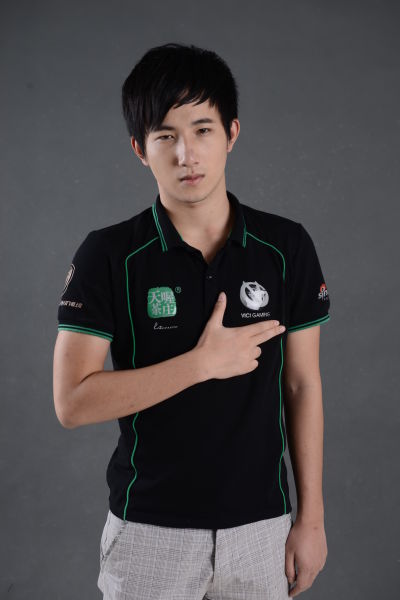 5. Puppy
While some on this list have my heart (See Capitalist below) Puppy set's my loins alight. Tall, dark and mysterious, as soon as he starts talking I'm a puddle on the floor. Clement 'Puppy' Ivanov is the captain of Team Secret and has a long history with DOTA2. For years his team was Navi, one of the most recognisable in the sport and they gained many achievements including the first International tourament.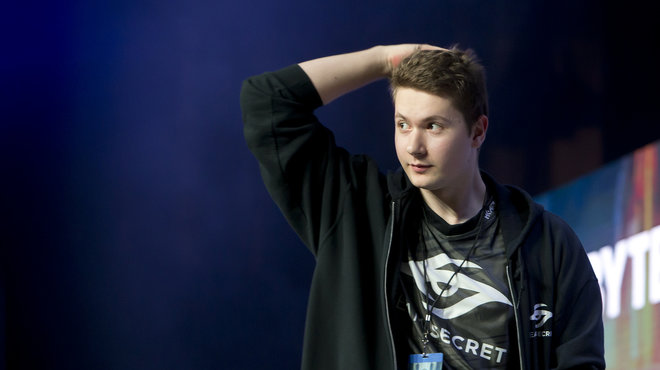 One of the most famous supports/utility players (His Dazzle graves are legendary), you won't find him sticking to one style of hero. He is famously quoted as saying that "Everyone must forget the words CARRY/SUPPORT/GANKER, this is all rubbish. If you want to be useful, to win the game, you must play on all heroes, instead of crying like a baby when you have to play carry". With his story dating all the way back to 2007 he has remained at the forefront of DOTA and has carried his teams to victory.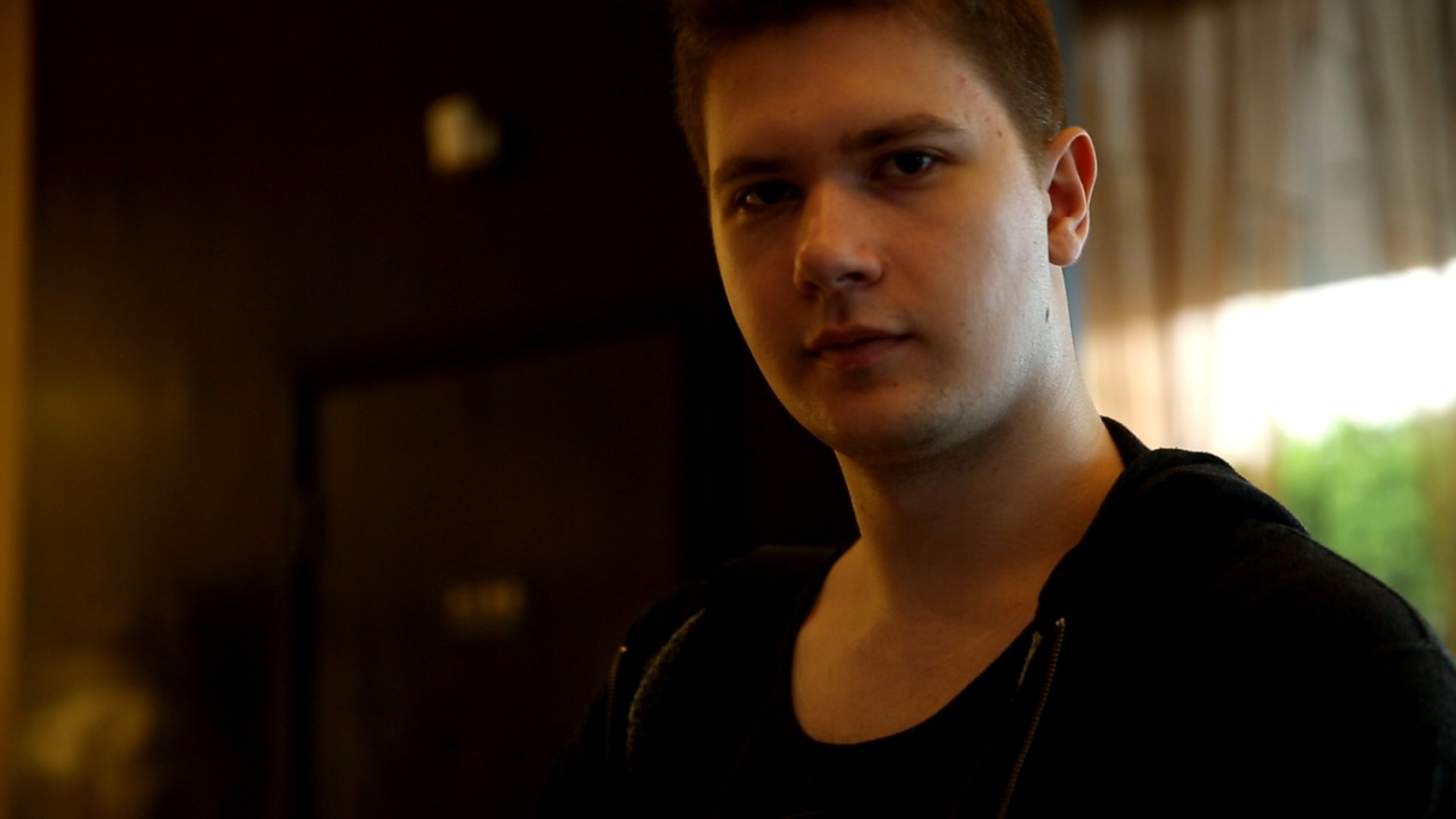 4. Loda
Always looking mean and moody, Jonathan 'Loda' Berg is one to be tamed. A long history dating back to DOTA all-stars means he is cemented into the DOTA hall of fame. His achievement list is as long as your arm, but he is best known as the carry for Alliance. Rarely seen without a hat, this doesn't take away from his smoking good looks.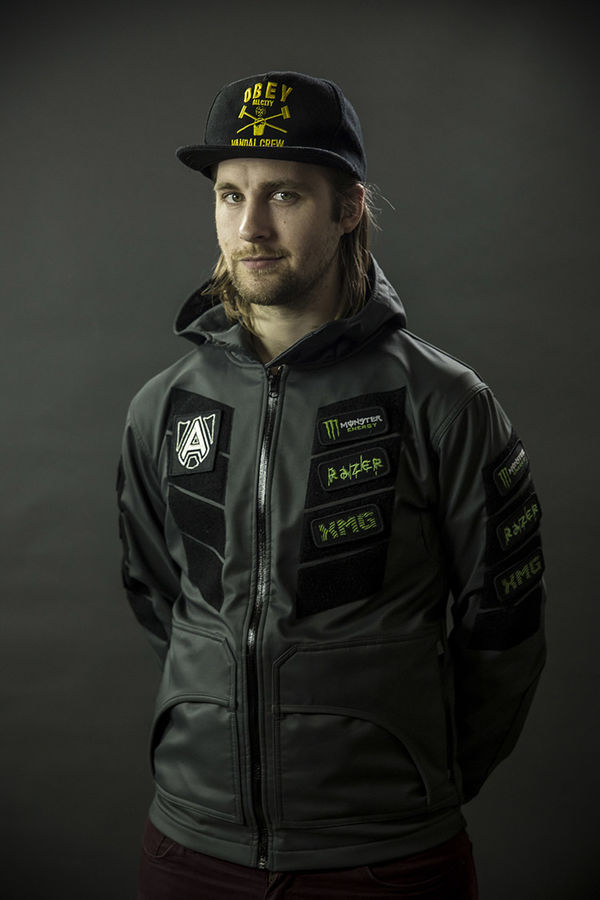 Not only will his Naga plays go down in history, to add to his sexiness our Loda can sing! Yep he has a husky sexy voice, check him out on YouTube and prepare to wave your Alliance scarf (Sad times though peep's Loda is firmly taken).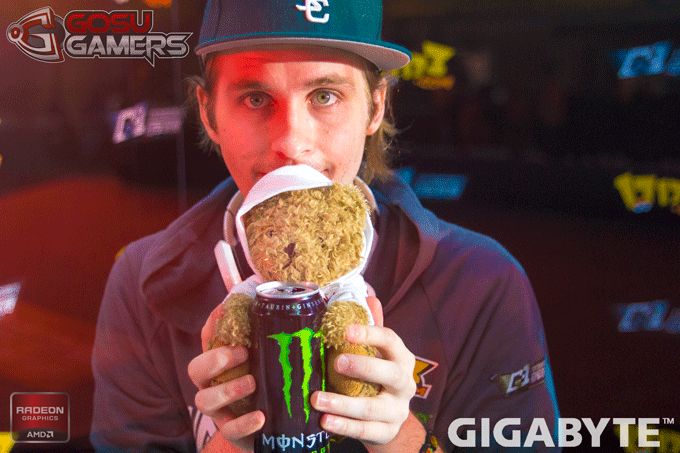 3. Fly
Luscious lips and a smoking hot body, Tal 'Fly' Aizik is an Israeli pro player currently supporting for OG. A captain and drafter, he has a long standing camaraderie with n0tail. Starting his DOTA2 journey with Fnatic.EU five years ago, he has stamped his authority and lead his teams to victories in some huge tournaments, most notably the Frankfurt major in 2015 where they defeated Team Secret.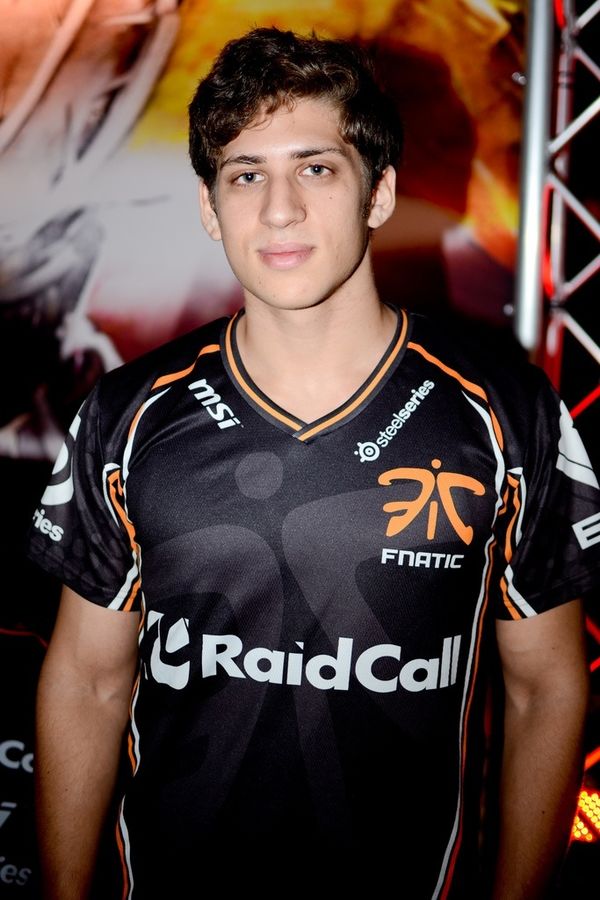 He's not the only famous one in his family, his father is known as the creator of a martial art, Commando Krav Maga. Fly himself is an instructor…that explains the abs that won't quit.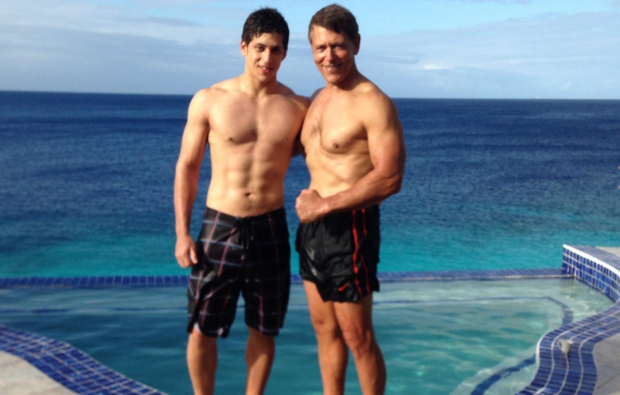 2. BigDaddy
Meeting Fly when he was just 15, Johan 'BigDaddy' Sundstein became one of the youngest Heroes of Newerth players. The transition to DOTA2 was easy and he started off with Fnatic.EU. He's a cutie, the sort you want to introduce to your parents, but he has a cheeky smile and you just know he has a seriously naughty side.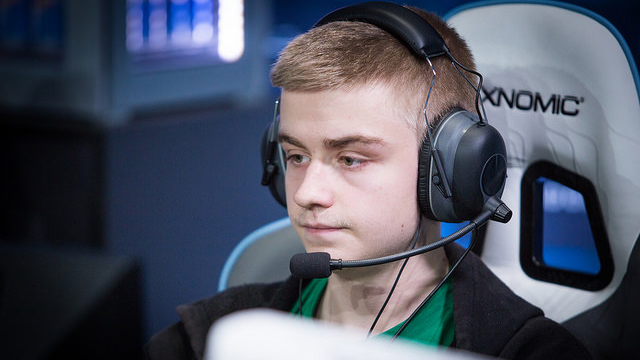 Famous for his micromanagement, everyone waits for him to last pick Meepo. Previously known as N0tail, we can only guess as to why he picked BigDaddy as his new moniker, I won't lie my, imagination runs wild. A complete animal lover, he is a popular guy in the scene and loved by many.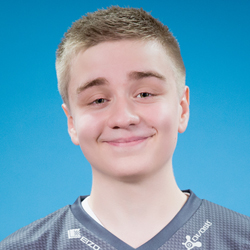 1. Capitalist
Ok guys, this is my personal favourite. Austin 'The Capitalist' Walsh is a prominent DOTA2 caster. Working alongside the likes of TobiWan for JoinDota in Berlin, this guy is an ex-Marine. Yes you heard me right, he was in the Marine Corps, who doesn't love a guy in uniform. Ever changing haircuts and a personable approach make him a popular choice for DOTA fans.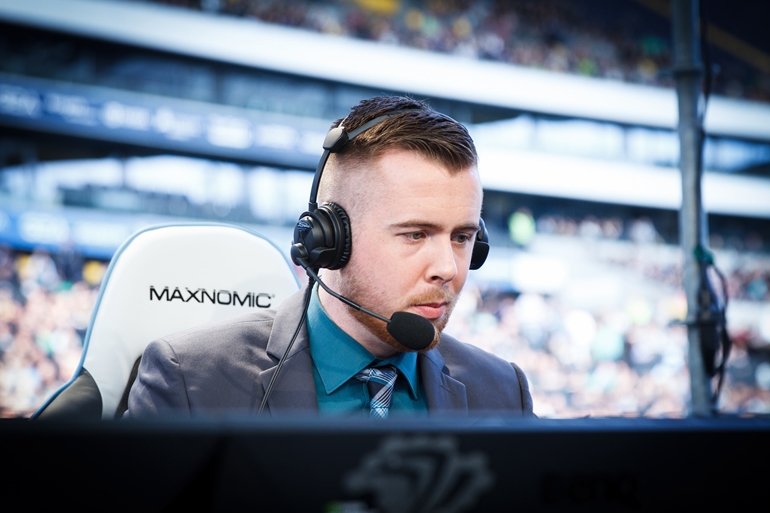 Having cast some of the biggest tournaments in the scene, he has a well-documented 'bro'mance with Blitz, very cute and total work husbands. I cannot get enough of his face and if he's casting I'm there. He can be found streaming on Twitch and actually has an askfm account…not that I've stalked him too much. Capitalist if you read this, I want your babies.
Phew, that's a hot list and this wraps up my run down of the 10 Hottest guys in DOTA2 E-sports. Think I've missed someone off? Leave a comment below and let me know. 
Image Gallery