[Top 10] Dota 2 Best INT Carries That Are Excellent
Updated: 26 Apr 2022 4:15 pm
There is a common misconception that carry heroes are the ones with the agility attribute. But in reality, with all the builds and talents, even Intelligence heroes who care primarily played as spell casters and supports can be played as a carry. There are various legendary INT carries who are ruthless and extremely powerful.
To make your job easy, we have compiled this list of the best 10 INT carries which can absolutely dominate in the current meta.
10. Dazzle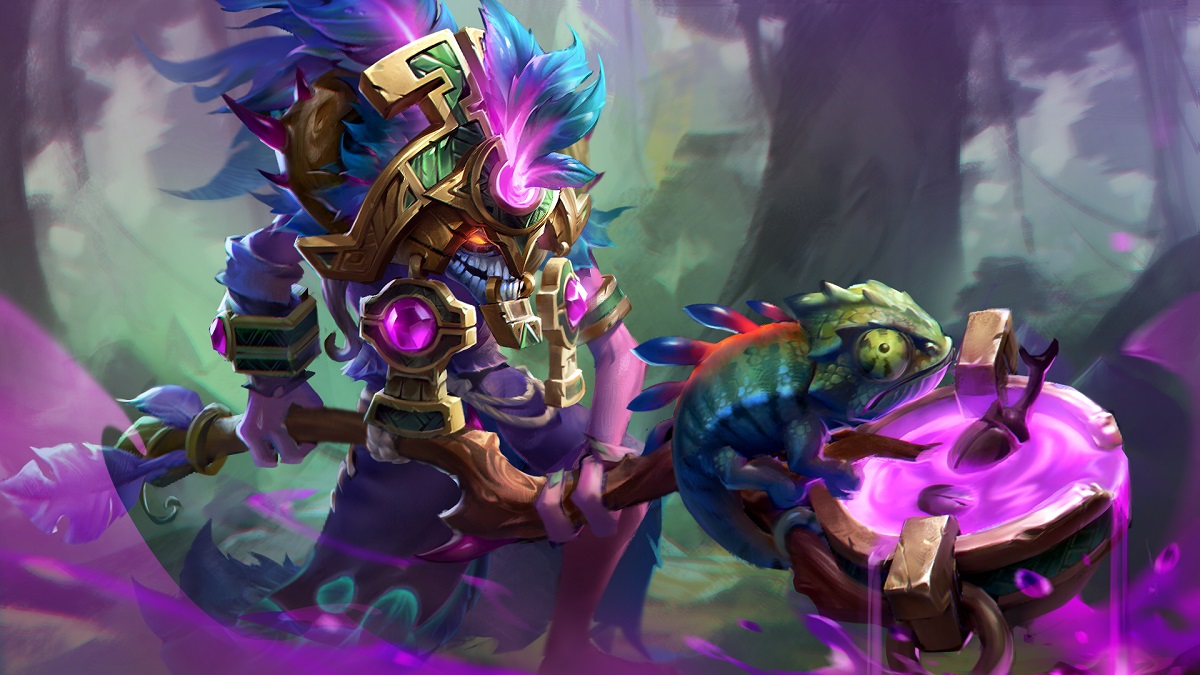 This may seem like an unusual addition to the top 10 list, but Dazzle offers immense slow and DoT with armor reduction and heals while his teammates can be on the offensive side. Both can initiate well and are very powerful in the laning phase. Picking a melee hero versus Dazzle is a very bad idea, you either get shoved off from the lane or you get destroyed. The best part about Dazzle is that you don't even need items to get kills or secure the laning phase, all you need are levels.
Why is Dazzle a great INT carry? 
Poison Touch slows enemies and makes them deal damage over time
Immense heals and saves with Shallow Grave
High armor reduction
Items to Buy on Dazzle
Glimmer Cape
Solar Crest
Force Staff
Aghanim's Shard
9. Outworld Devourer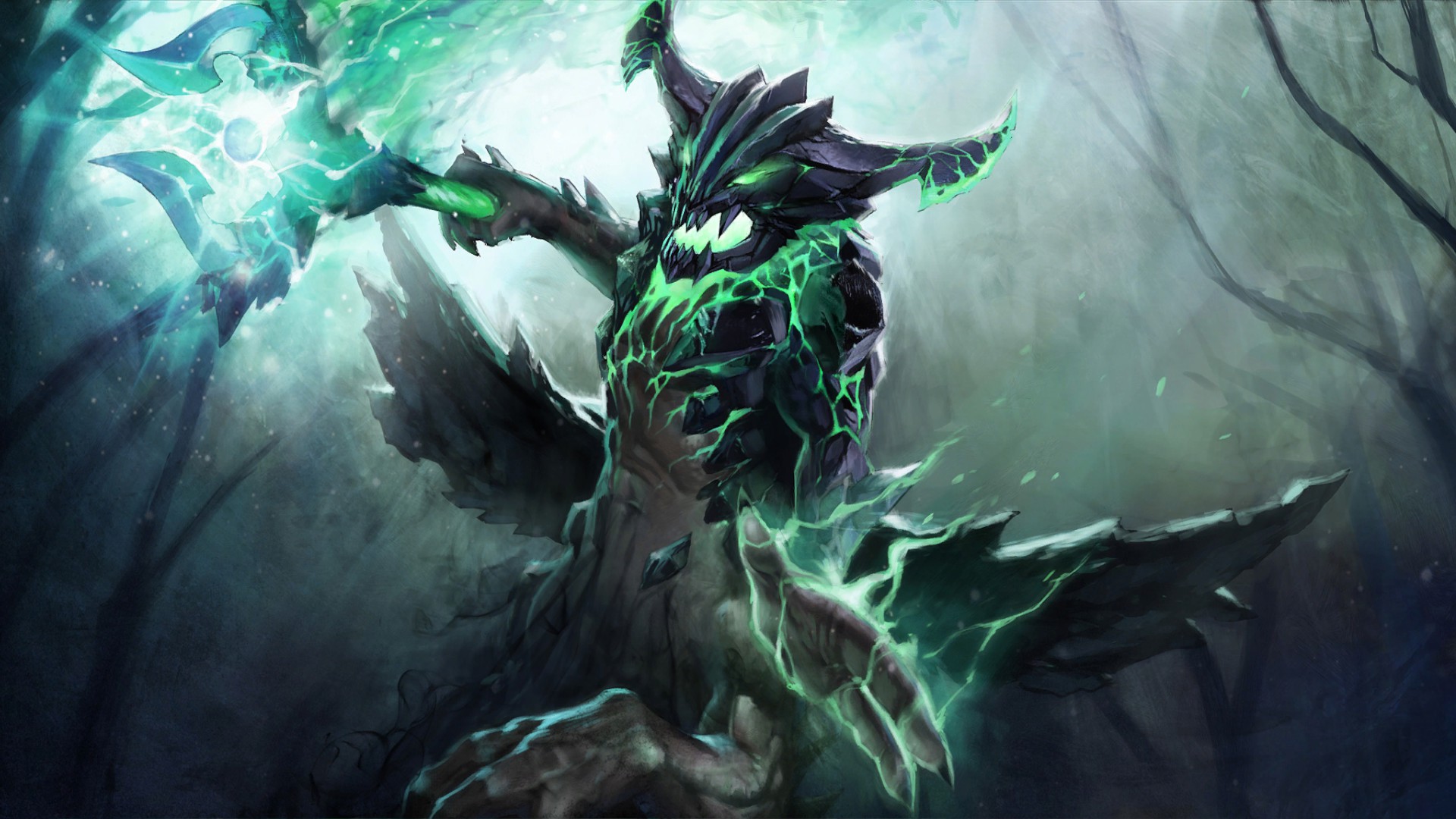 Being a ranged hero does wonders especially if you're against melee heroes in the mid-lane. His foes do not fare well if they are facing OD. The INT disparity damage is simply too much to handle for them, combined with the magical damage output, and Astral save can turn around team fights. OD is essentially a beast against most mid-laners in the late game!
Why is Outworld Devourer a great INT carry? 
Menace in the laning stage 1v1
Relies more on kills to get farm, meaning more rotations and faster item timings compared to most opponents
Items to Buy on Outworld Devourer 
Black King Bar
Force Staff/Hurricane Pike
Scythe of Vyse
Aghanim's Shard
Eul's Scepter
8. Necrophos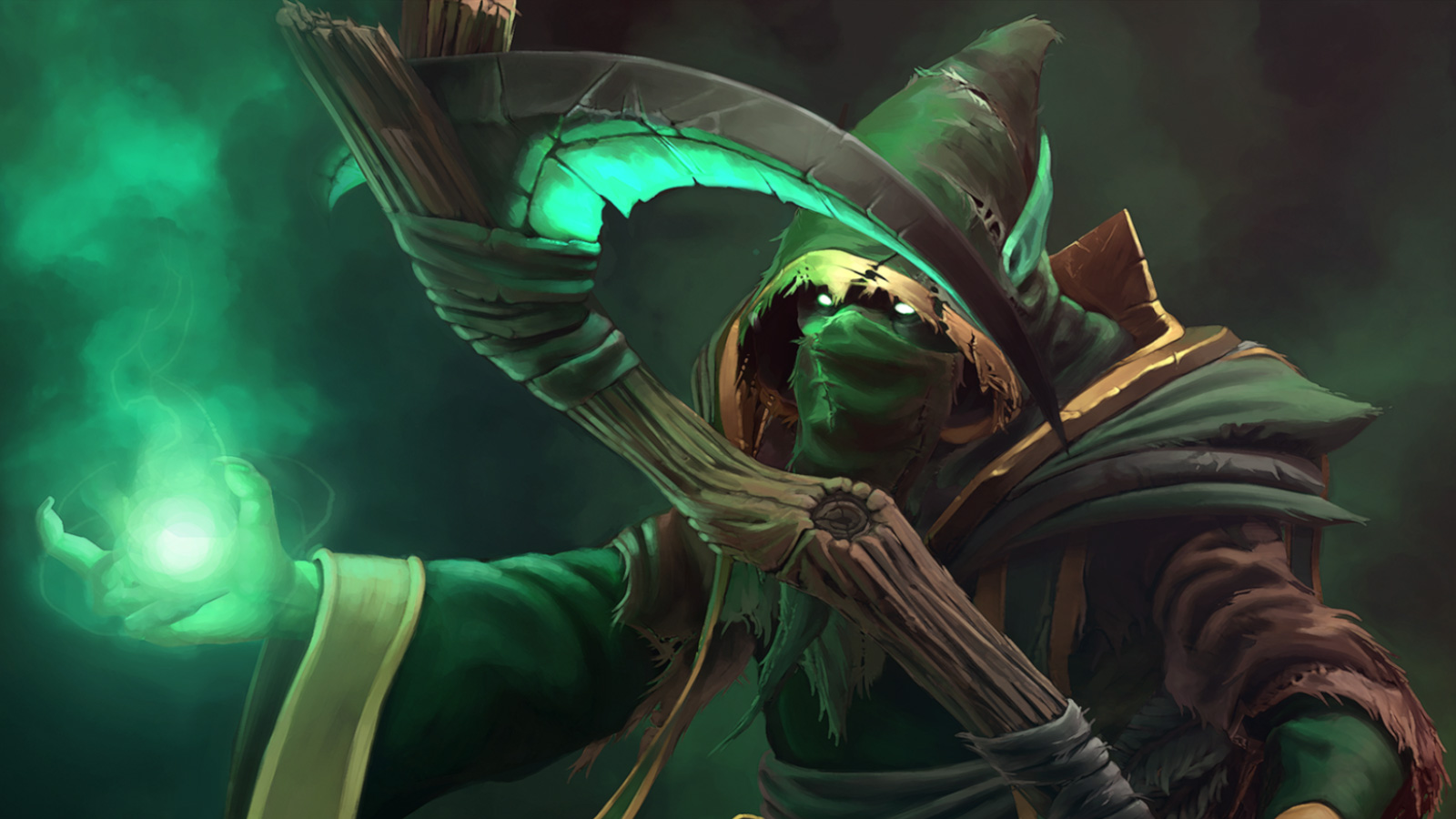 Necrophos has plagued his enemies, corrupting their immunity with his rancid spells. He is one of the most hated heroes in the current patch. Necrophos is a very annoying laner, thanks to his passive. His abilities provide him with immense healing while dealing damage to his foes. He can ensure they aren't seen on the battlefield for a long time with his ultimate, which drives lots of players to rage quit!
What makes Necrophos a great INT carry? 
Constant DPS with Degen passive
Sustain with Death Pulse heal
Insane damage and death timer with Reaper's Scythe
Items to buy on Necrophos
Radiance
Guardian Greaves
Eternal Shroud
Lotus Orb
Aghanim's Scepter
7. Pugna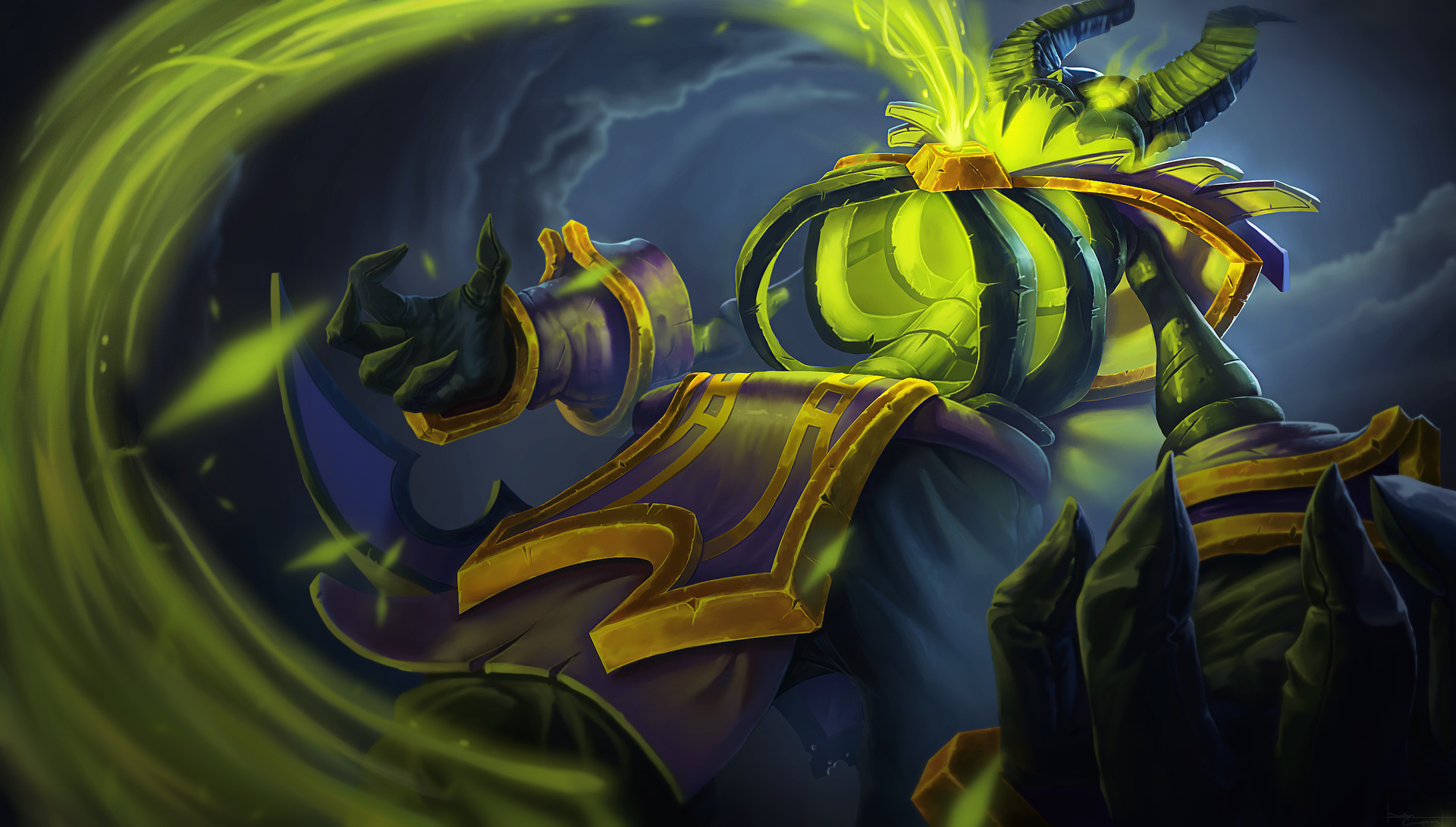 The skeletal figure comes alive after he drains their life and turns them into bones and dust. Pugna is infamous for sucking the soul out of you. A pure lane matchup can favor Pugna as he has more INT and mana pool compared to most heroes along with that you face constant harassment and get shoved out of the lane due to the bonkers damage he deals. He is known to farm effortlessly due to his AoE spell and hit his item timings relatively early. You can also save your low HP allies with Life Drain!
Why is Pugna a great INT hero? 
Life Drain essentially swaps HP, useful for healing low HP allies in team fights 
All of Pugna's Spells are magical, hence the damage can be devastating to most heroes, especially when combined with Decrepify
Items to Buy as Pugna
Aether Lens
Aeon Disk
Scythe of Vyse
Dagon
Blink Dagger
6. Void Spirit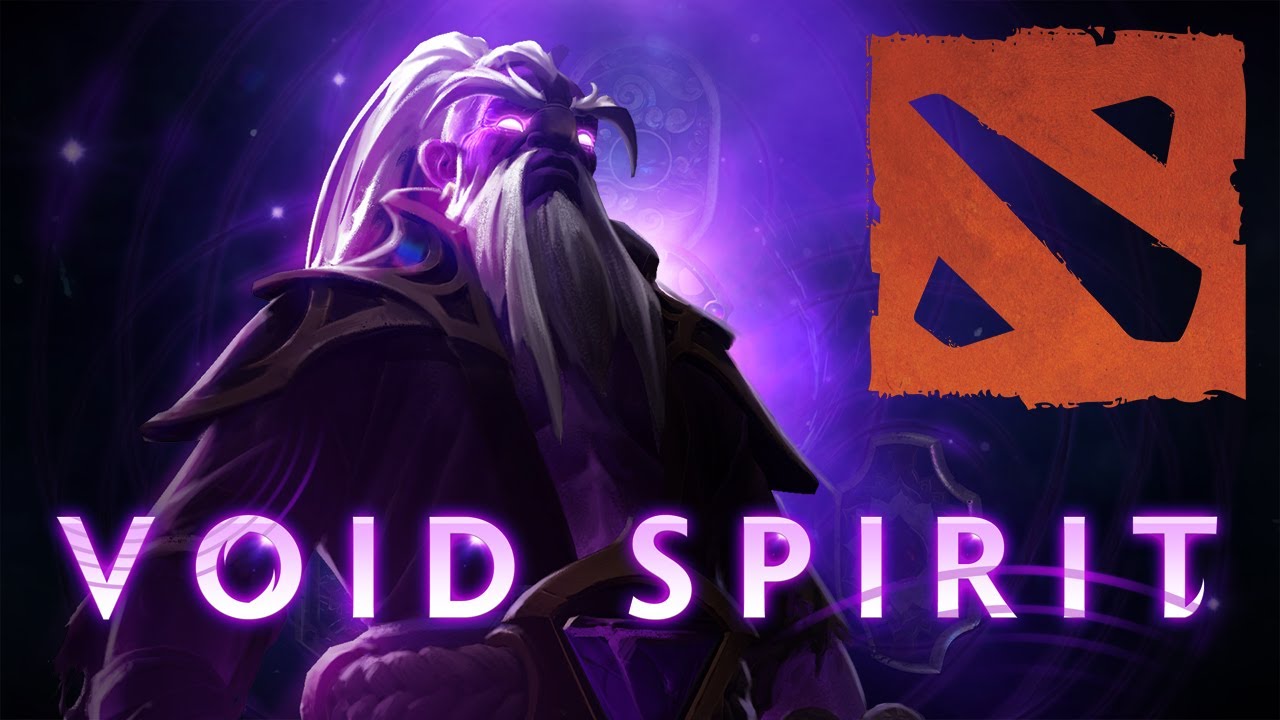 His actions have transcended dimensions, Void Spirit has cemented his name as one of the most spammed new mid heroes in the game. His swift and lethal moves have made him a threat. Void Spirit is known to be a complex hero as his skill set may be confusing but once mastered, he can turn the tide to his advantage! Void can block most damage coming his way. His incredible AoE spells make it easy for him to farm and clear creep waves. His highly elusive spells make him harder to catch and kill.
Why is Void Spirit a great INT carry?
Slippery and mobile hero.
His power spike is in the early game.
Can farm efficiently with decent AoE damage.
Good at solo killing squishy enemy supports effortlessly
Items to buy on Void Spirit
Aghanim's Scepter
Eul's Scepter
Kaya and Sange
Black King Bar
Orchid of Maleovalence
5. Silencer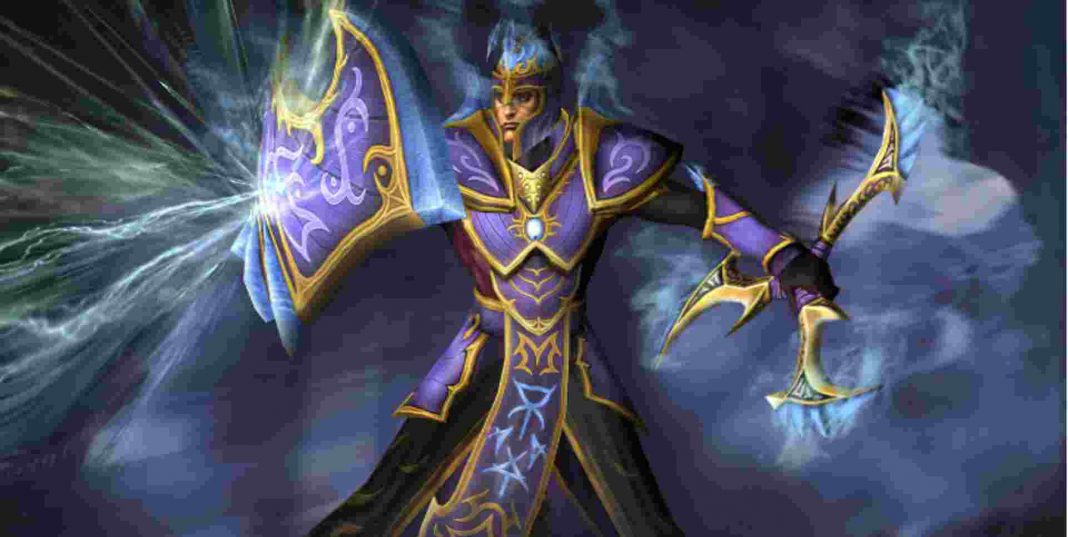 Silence is one aspect that counters most spell-casting heroes in the game! And well, Silencer… you know it's kind of self-explanatory. Having spells that silence or prevent them from using any items makes him very powerful against his enemies. The best part is that laning is not fun for opponents against a Silencer, frequent right-click damage, and low CD spells shove them out of the lane! Global Silence disables all the power they have and renders them useless.
Why is Silencer picked frequently? 
Most heroes rely heavily on their spells to be effective, Last Word and Global Silence will render them largely useless.
Arcane Curse effectively prevents opponents from casting spells during its duration, as they will otherwise suffer heavy damage.
Glaives of Wisdom deal pure damage, which makes quick work of fragile and low HP heroes.
Items to Buy on Silencer
Scythe of Vyse
Hurricane Pike
Silver Edge
Black King Bar
Aghanim's Scepter
4. Nature's Prophet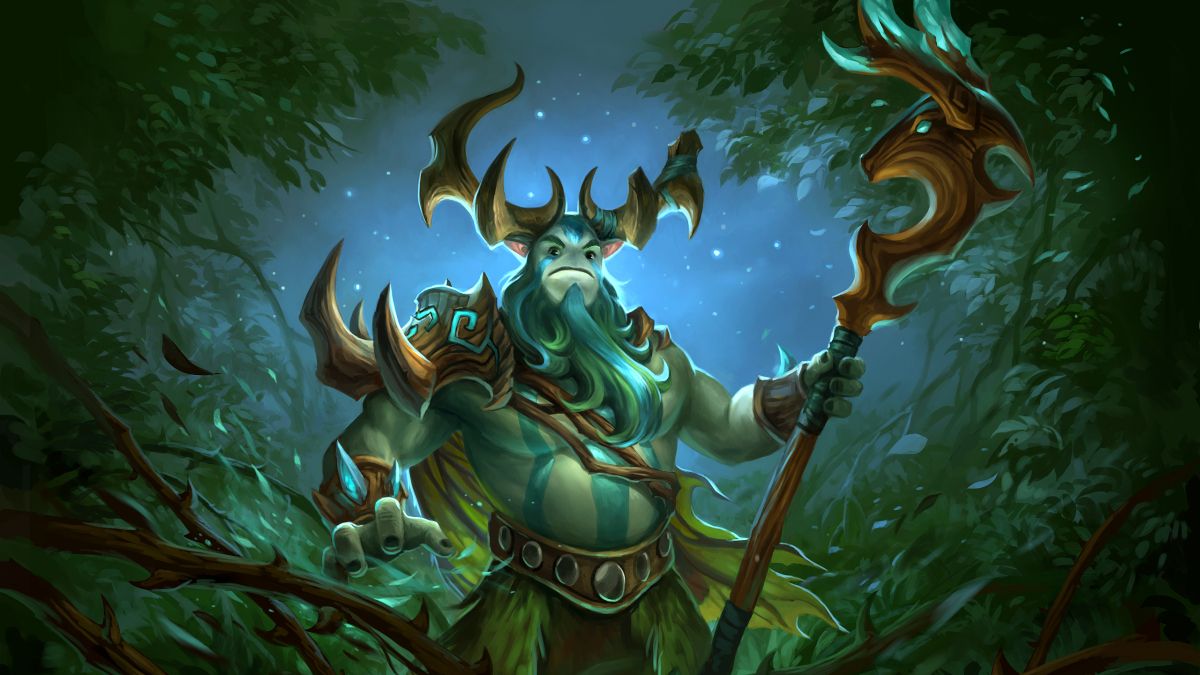 Nature's Prophet is pretty much the embodiment of the jungle! His green and serene appearance make him a leader amongst the jungle creatures. NP is one of the most jungled heroes in the game, mostly due to his treants, which soak up the damage and provide extra damage while farming. With high base attack speed, he can prove to be a nuisance in the laning stage, constantly harassing enemies or jungling faster. A late-game NP is a threat that not all players can contain. 
What makes Nature's Prophet a great INT carry? 
High base attack speed, which can be useful if paired with an early Blight Stone.
Incredible global presence, even better with the removed cooldown on teleport as a level 25 talent. 
Can split push with treants while farming the jungle.
Items to buy on Nature's Prophet
Glepnir
Shadow Blade
Solar Crest
Black King Bar
Scythe of Vyse
3. Lina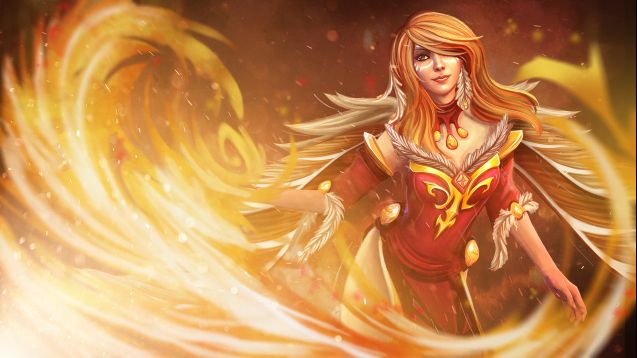 You should never play with fire, you'll end up losing! Lina smokes her enemies with her insane magical burst damage, there is no way you recover from this arson. Lina can be called a beginner-friendly hero but only the most experienced players can understand her true potential. She can rip through enemies effortlessly, with both her abilities and physical damage output. Her AoE spells can easily demolish squishy support heroes. High movement speed allows her to rotate through lanes quickly. 
Why is Lina a great INT carry? 
Immense magic burst potential.
Physical item build turns her into a turret.
AoE and wave clear spells that help her farm faster.
Can easily harass/kill enemy heroes after getting her ultimate.
Items to buy on Lina
Shadow Blade
Monkey King Bar
Aghanim's Scepter
Scythe of Vyse
Eul's Scepter
Black King Bar
2. Visage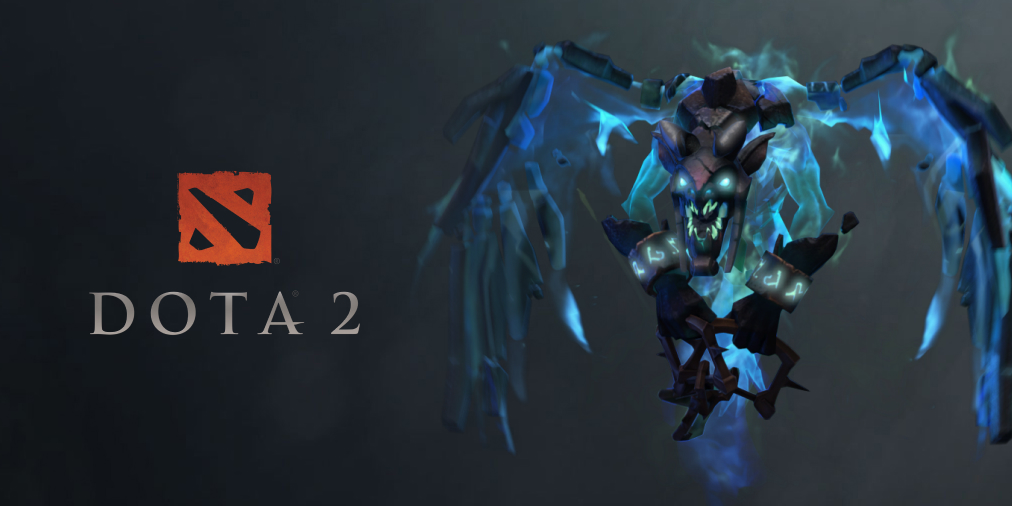 Visage, the dreaded gargoyle, has induced fear amongst his foes and continues his reign as the corruptor of seven hells. Visage is a great addition to your team if you are looking for a threatening carry who can outpace the enemy quite early on in the game. Visage has extremely high attack speed, which with the help of his familiars and Aghanim's Scepter can shred through enemies quite quickly. A late-game Visage is no joke and can single-handedly win you the game!
Why is Visage a great INT carry?
High base armor
Can fare well in the laning phase
Immense armor reduction and physical damage with items and spells
Items to buy on Visage
Aghanim's Scepter
Orchid of Maleovalence
Aghanim's Shard
Assault Cuirass
Solar Crest
1. Windranger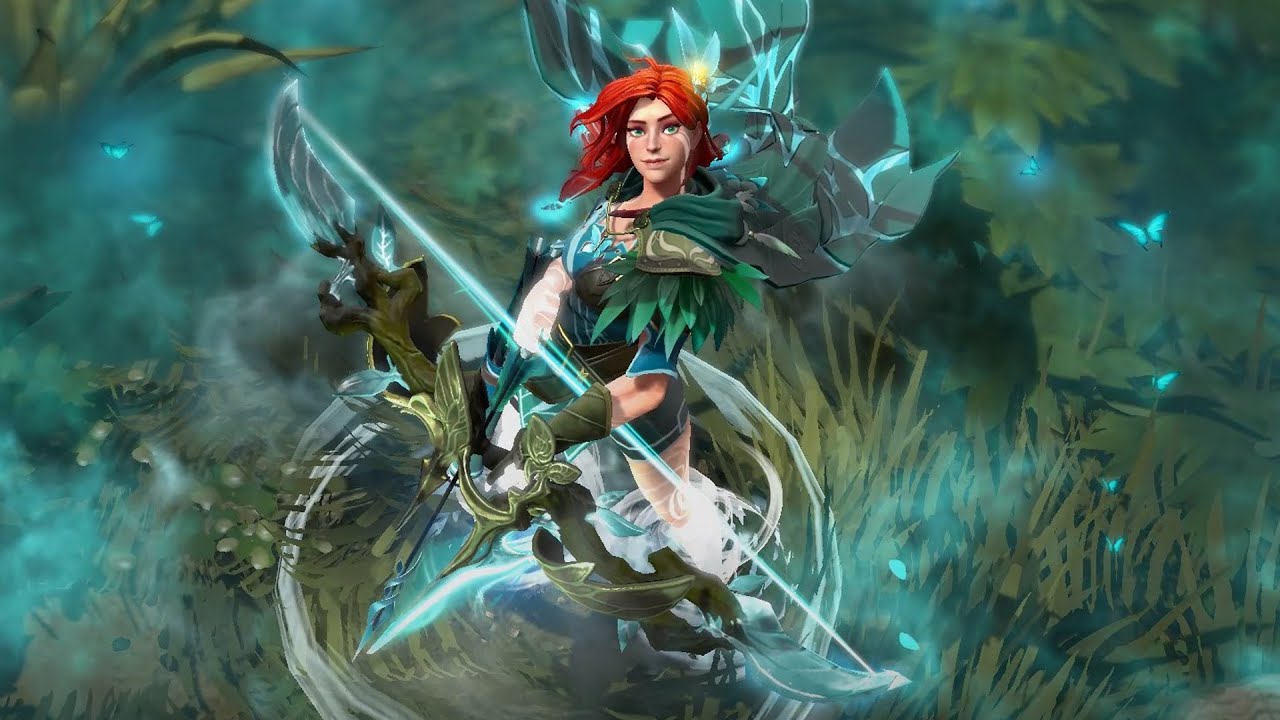 Behold the ranger of the gusts and the wild winds! Windranger is one of the few heroes who can be picked in any lane! No matter the position, she is known to deal some heavy damage or assist her allies in doing so! To utilize her to her full potential, she is picked in the middle lane, where she can thrive in most matchups due to the insane damage that she is known to dish out! Along with winning the lane, she can also dominate the middle and late game if she hits the right item timings, hence her pick rate skyrockets.
Why is Windranger a great INT carry? 
High physical damage output with just a few items
Great stun-lock potential with Shackleshot
Can quickly farm and shove lanes
A flexible pick that can be played in any role
Items to Buy on Windranger 
Monkey King Bar
Maelstorm
Black King Bar
Aghanim's Scepter and Shard
Daedalus
You may also like: