[Top 10] Garry's Mod Horror Maps That Are Fun
Updated: 02 Oct 2022 2:17 pm
Garry's Mod Horror Maps That Are Fun
The spooky time of the year is coming soon and we cannot wait!
But, what should I do to get in the mood, you might ask.
Well, here are ten horror maps on Garry's Mod that you'll enjoy!
10. Haunted Hotel
This map gets you to a hotel that has many horror entities.
It gets you to a story that has a scary plot within a scary map.
You can play with your friends, though playing it single-player is recommended for a better experience.
This map will give you a creepy experience and get you into the atmosphere right away. Give it a try!
What is great about Haunted Hotel:
Creepy plot.
Different entities.
Many jumpscares.
9. Lost Souls of Igneon
The Last Souls of Igneon brings you to the surface of Mars. You're in an expedition team after  failed communications with the ground team.
It has a solid storyline, many jumpscares, custom textures, and more!
Since it can be played both single-player and multiplayer, you'll have much fun discovering the depths of this unknown!
What's great about Los Souls of Igneon:
Solid plot.
Custom scripts.
Custom gravity script.
Lost Souls of Igneon Full Details 
8. The Accident
You get thrown into a house and your objective is to collect the padlock keys or you'll be screwed.
This map has custom textures, jumpscares, and  puzzle-type gameplay.
It'll be fun to go around looking for the keys while trying to hold it in your pants!
What's great about The Accident:
Custom textures.
Good puzzle.
Many jumpscares.
7. Death Gear
No, you didn't get kidnapped by that bicycle clown but you're in a similar situation!
This map is more on the puzzle-horror side of  things but it is pretty well made so it had to be on the list!
It consists of puzzles, some jumpscares, etc.
This is for those who like puzzle work in horror maps.
What's great about Death Gear:
Many puzzles.
Scary atmosphere.
Custom textures.
6. My Nightmare
This map brings you to an early 2010s horror maps atmosphere.
It consists of an oldie but goodie sound design, puzzles, and much more.
This is a great map for those who want to get back in time and experience some nostalgia.
What's great about My Nightmare:
Nostalgic design.
Good puzzles.
Custom models.
5. Runaway
After the chase of a criminal, you find yourself in a very crappy situation… Classic Florida chases. Though this is not Florida and you're not in the real world.
That being said, be prepared for a bang of a horror map.
Runaway is a horror map that has jumpscares, puzzles, custom textures, and more.
Surely you'll have fun spending spooky times on the map as a police officer that just wants donuts for his breakfast.
What's great about Runaway:
Custom puzzles.
Custom textures.
Good sound system.
4. Break In
This lovely map starts in a house as you do your daily chores while mommy and daddy are away…
But as always, things don't go as planned.
It consists of a VERY scary atmosphere, and a creepy entity. The map's sound design is also amazing.
If you want to experience Home Alone in Garry's Mod, but in a scarier way. Then you'll have a blast.
What's great about Break In:
Very scary atmosphere.
Hiding mechanics.
Greatly designed bot.
Different endings.
3. Backrooms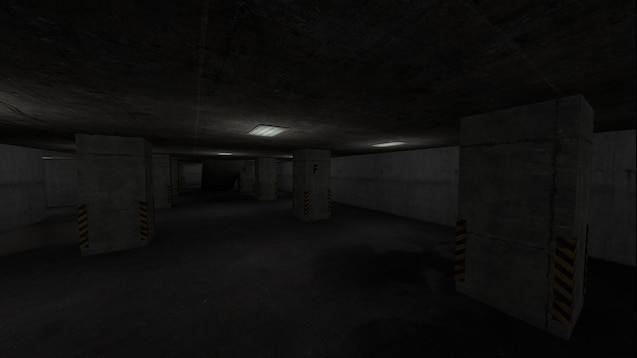 The backrooms' story and lore have been around from late 2019 to date.
Now, this map gives you fourteen different backrooms and five different endings!
If you're a fan of the backrooms, or if you just want to see what it is like, you might want to go ahead and check this out.
This will make you experience the whole chabang of the backrooms.
What is great about Backrooms:
A lot of levels.
Liminal space horror.
Various endings.
2. Escape Your Dream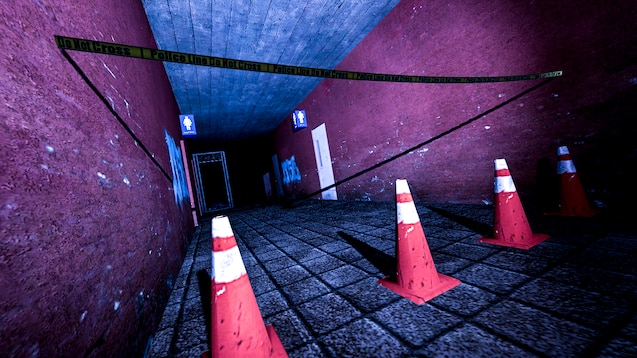 This is another horror and puzzle map but… There's a twist. The horror aspect of this map is VERY apparent.
This map, as the title says, goes on in a very weird dream that you're trying to escape. But as I mentioned before, it's amazingly scary.
It has very detailed custom textures and the map itself has cool gameplay.
You can have common heartattacks while playing the map but that's where the fun comes in.
What's great about Escape Your Dream:
Very high detailed textures.
Good plot.
Great map design.
Escape Your Dream Full Details
 
1. The Village
You're a young boy in an unusual village. This is your village. But something has gone wrong.
While offering  very long gameplay, this map also gives you custom models, jumpscares, and entities.
It is presumably the scariest Garry's Mod map up to date.
It will test your limits, challenge you, and probably going to make you miss a couple nights' sleep.
What's great about The Village:
Long gameplay.
Very scary atmosphere.
Large map design.
It is the end of the list, folks!
Go on and write in the comments section about how these maps played out for you. :)
Enjoy.
You may also be interested in:
[Top 10] Garry's Mod Best Hide And Seek Maps
[Top 10] Garry's Mod Backrooms That Are Fun
[Top 10] Garry's Mod Best Base Designs That Are Awesome