Top 10 Best Horror Games for Android
Updated: 09 Mar 2020 7:06 pm
Clowns can be funny or scary.
Who doesn't like horror games? Solving puzzles under the pressure of creatures chasing you, conserving ammo to survive, sneaking past vicious enemies in a nightmare-fueled countryside, or confronting paranormal ghosts by taking photos of them; doesn't matter what kind of challenges, we're game!
However, thanks to work, school, or whatever mundane tasks that won't allow us to simply sit in front of the TV 24/7. Well, there's a silver lining: Portable, mobile gaming. Although the graphics can't compete with PC and consoles, it's the most ideal solution to quench your thirst for playing horror games at home.
Here are the Top 10 Best Horror Games for Android:
1. Five Nights at Freddy's (Paid)
Five Night's at Freddy's gameplay
Working at a Chuck E Cheese, known as Freddy Fazbear's Pizza for some petty cash during the Summer can bea tedious and somewhat easy job, but things start to go awry when the animatronic mascots come to life at night and try to devour you alive…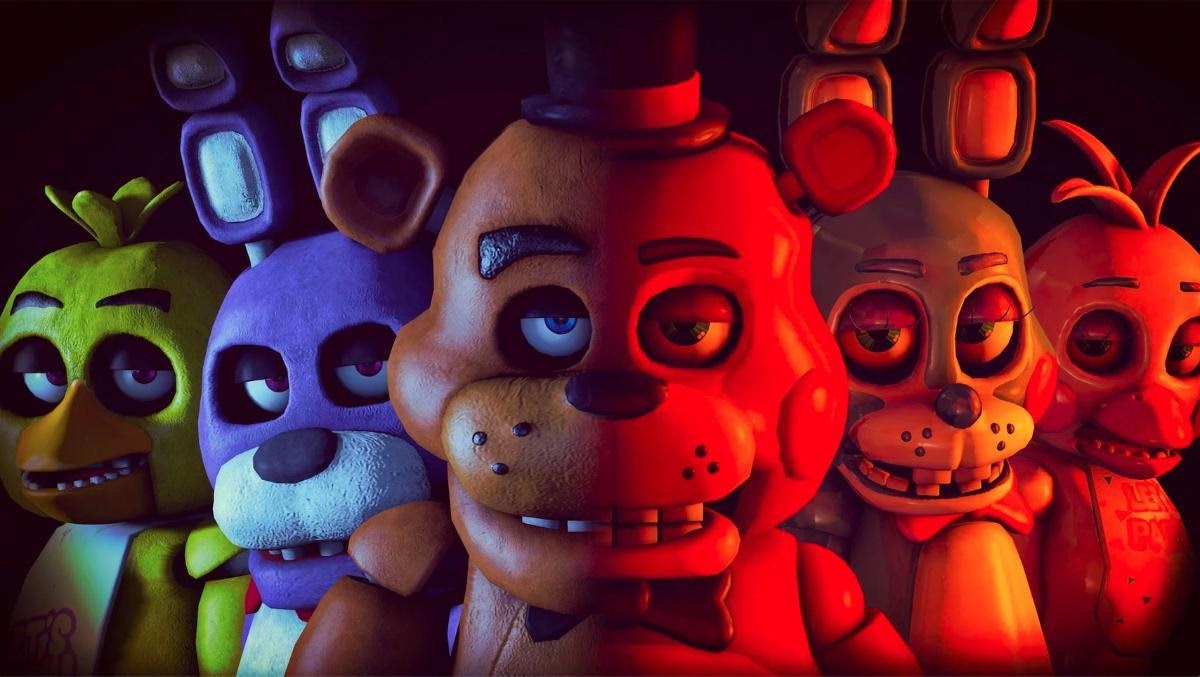 They would definitely help us with global warming since you need to conserve power to pull through the night.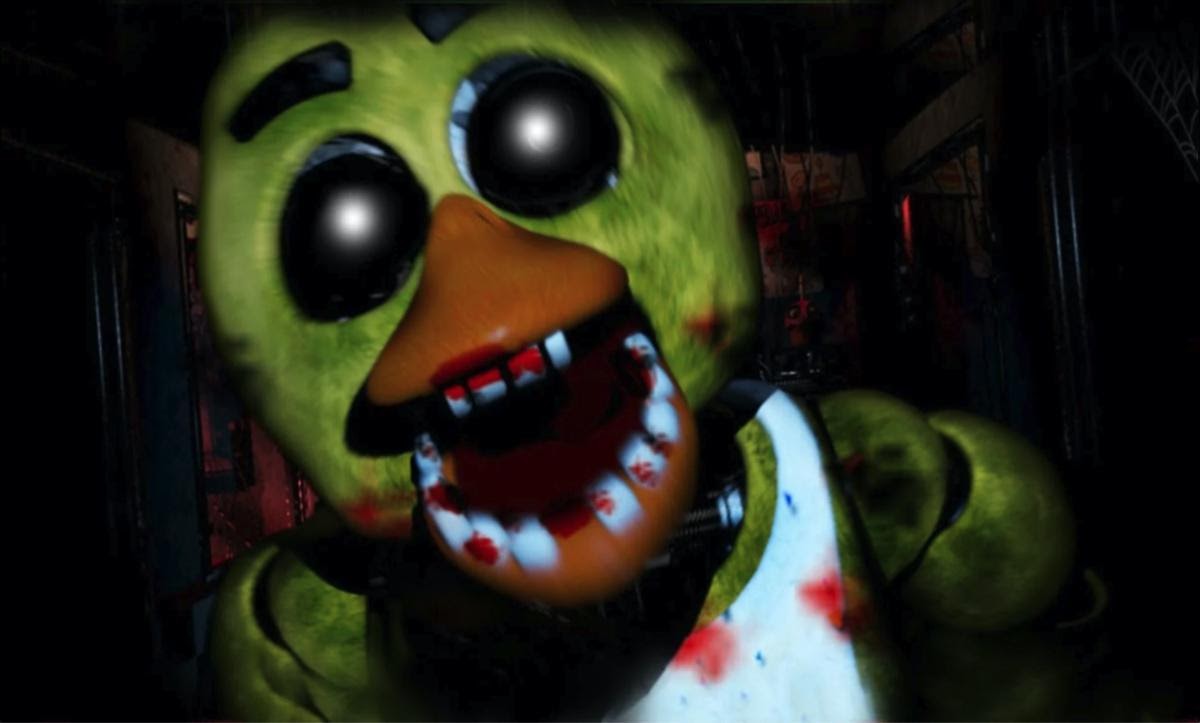 You may work overtime and earn more money, but would you?
2. Dead Effect 2 (Free)
Aiming to present to you, the console level quality with a twenty-plus hour-long campaign. Dead Effect 2 makes you play as a super-soldier, the result of an experiment, who goes on board a spaceship and, well, kill as many soldiers as possible…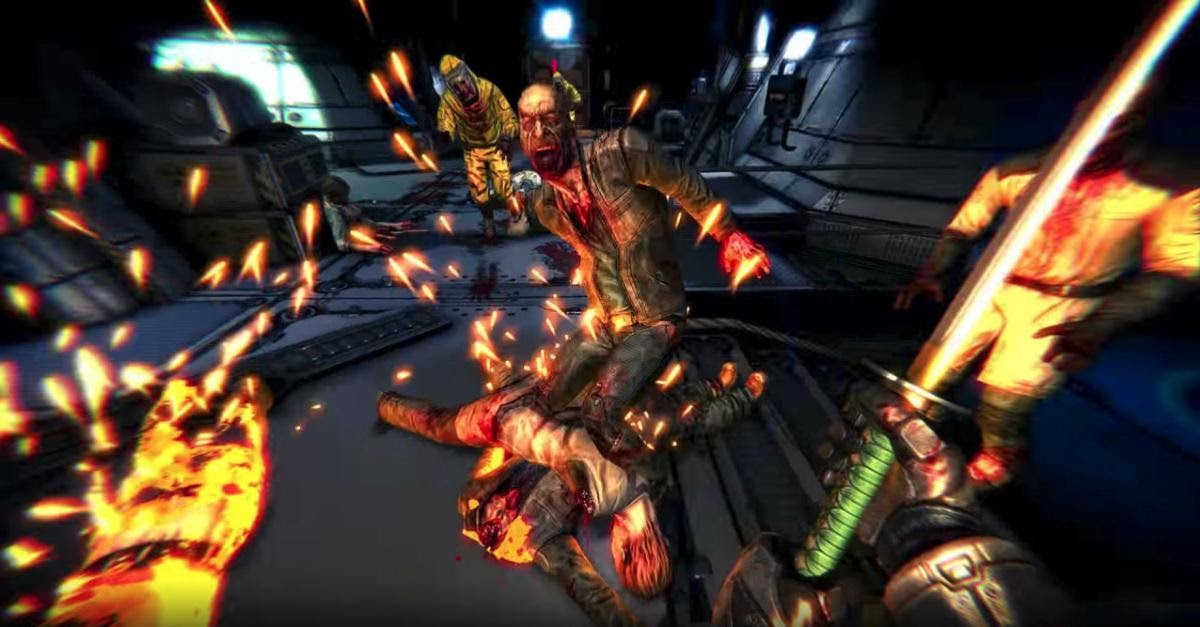 With NVIDIA tech, this game has the potential to havethe best visually pleasing graphics.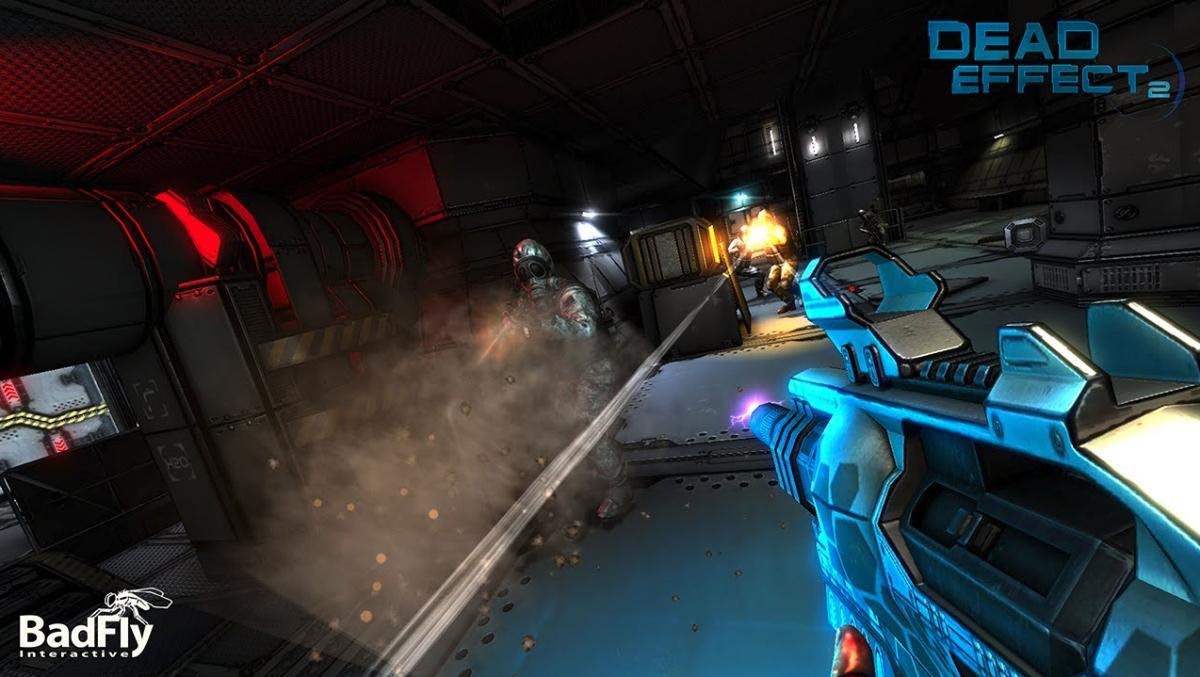 There are more than a hundred upgradeable body implants and gears.
3. Distraint (Free)
Simple but effective, that's how the story of this psychological horror game manages to attract countless players and high praise. Your main character, Price,has one job, to kick people out of their houses. As the story progresses, his inner struggle between greed and humanity starts to take a toll on him.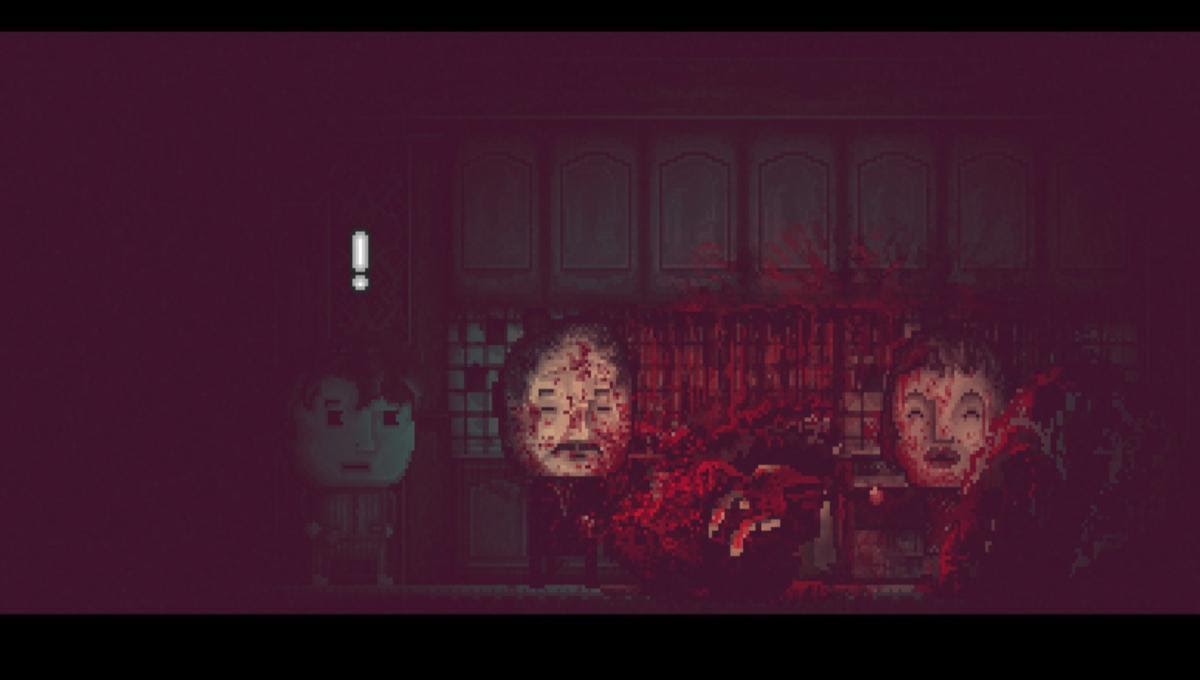 When you add ketchup to everything, you eat…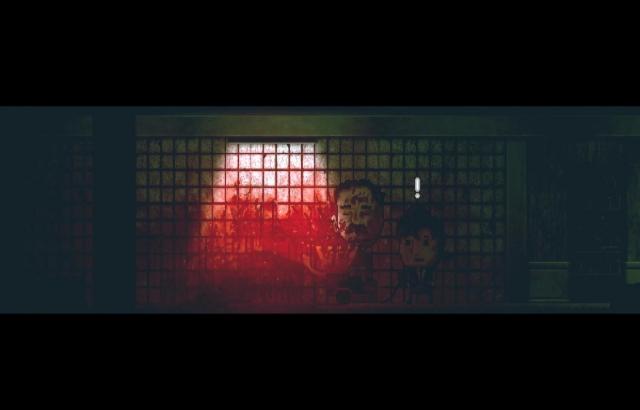 The unique 2D hand-drawn art style helps to portray the sinister atmosphere.
4. Limbo (Paid)
Welcome to Limbo, a bleak, monotonous, and stark edge of hell. You play as a nameless boy looking for his missing sister, to do so, he decides to traverse into the menacing place and solve some puzzles to outlast this hellish place filled with unknown danger.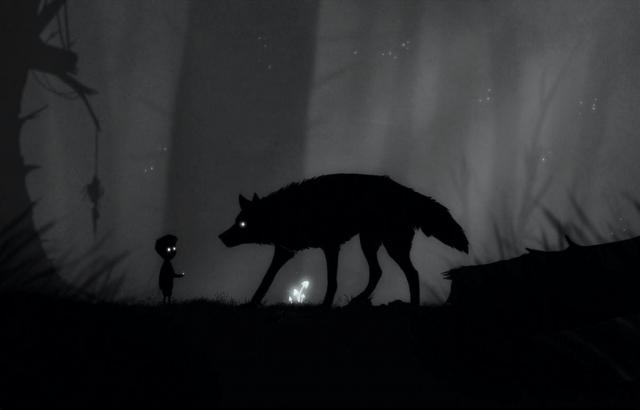 "Can I just forget about my sister and hang out with this adorable fluff instead?"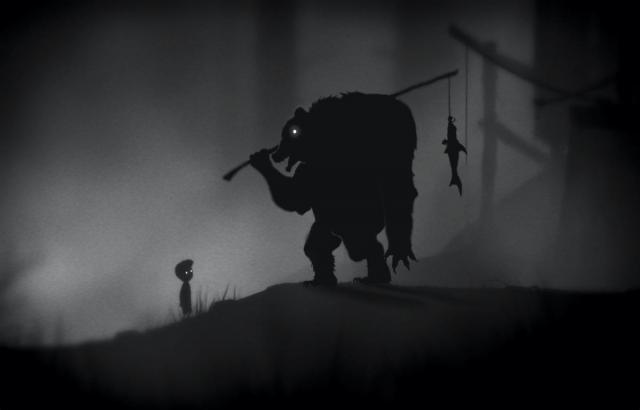 This beautiful game is made by only sixteen dedicated people.
5. Octave (paid)
A point 'n click horror-adventure game. Your protagonist is dragged into a dark forest but is miraculously saved by a stranger, your goal is to find a way out of the forest. As you venture deeper into the woods you realize that hope can be a nightmare, the real struggle for survival has just begun!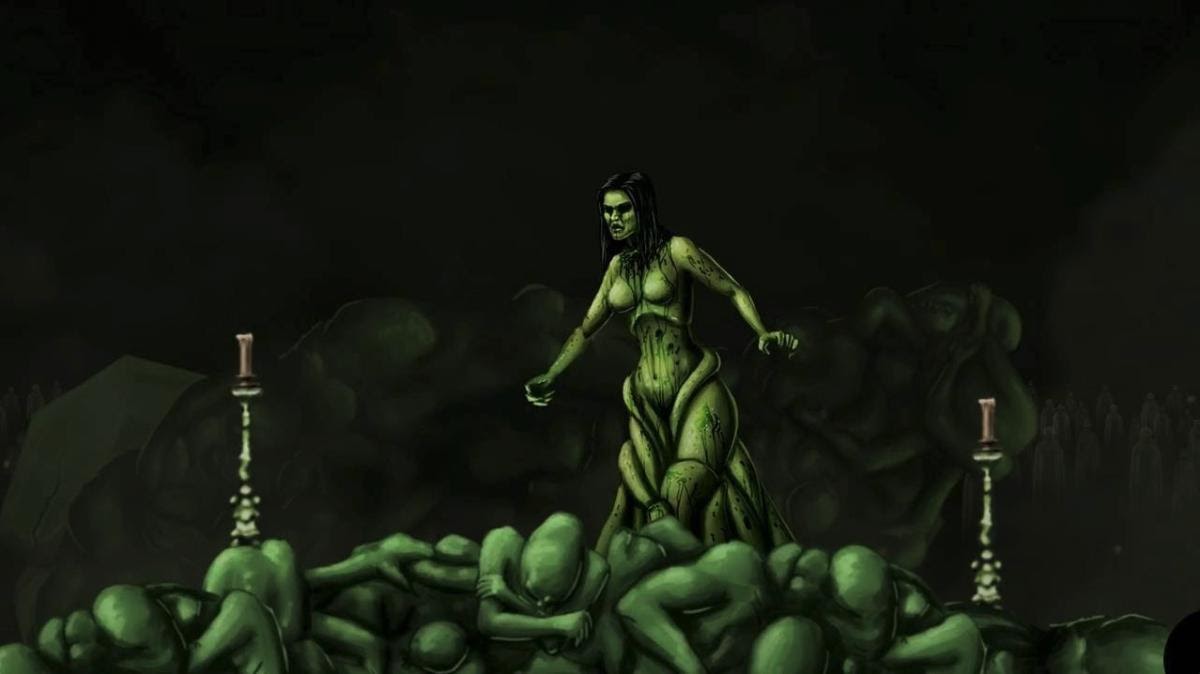 "I told you guys to buy your own damn bed!"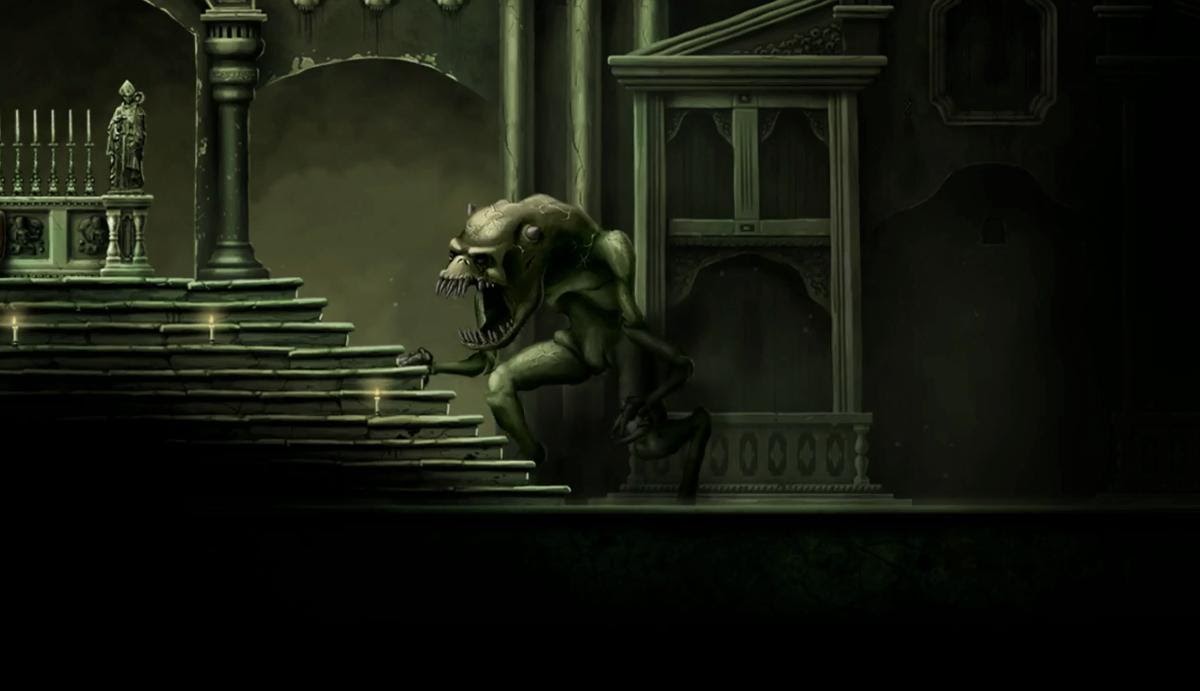 There are more creepy monsters like this that await you.
6. Slendrina: The Cellar (Free)
Similar to Slender Man, you wake up in a pitch dark cellar and need to collect eight ancient books and some keys to escape, while a creepy, bone-chilling woman is after your life.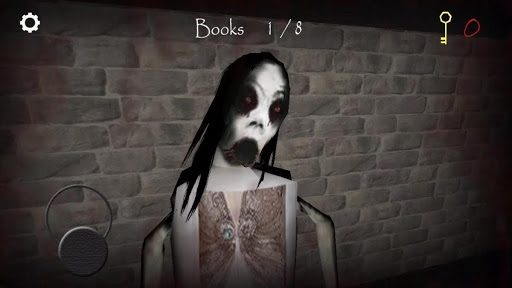 You need five hours of energy.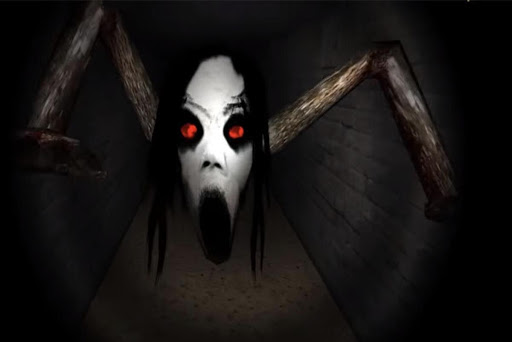 Can you outrun this hair-raising….whatever this is?
7. Bendy and the Ink Machine (Paid)
Bendy and the Ink Machine gameplay A first-person horror game fueled with action and puzzles comes with a 2D Mickey Mouse cartoon atmosphere and frightening storyline to keep you intrigued. You play as an animator, Henry, who receives an enigmatic message to return to his old studio, and so begins his nightmare-fueled journey.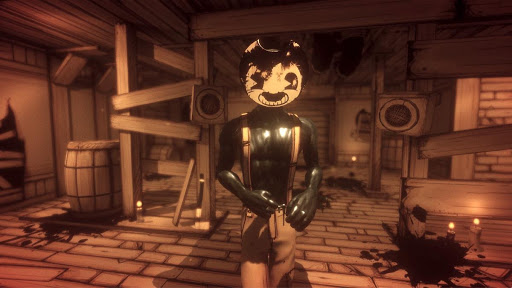 When Micky uses steroids.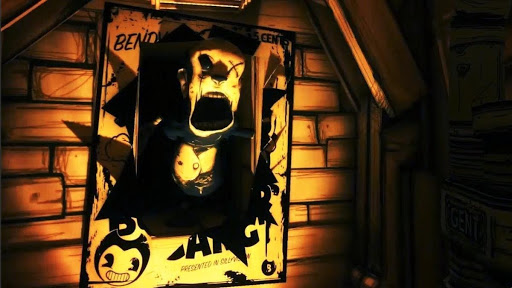 It's not just solving puzzles, there's also combat, stealth, and numerous hidden secrets.
8. Hall of Madness (Paid)
Your job is to break into an abandoned mansion and loot it clean. Simple, right? It was supposed to be. Until a deadly hunter lurked into the mansion, awaiting whoever dares to trespass him into the house and brutally murder you. Better yet, you're about to the next victim.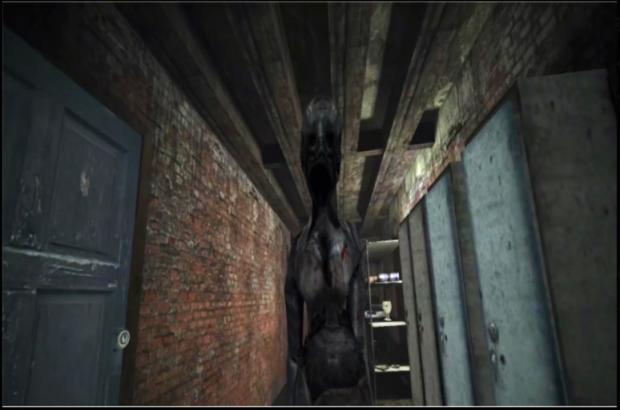 Similar to Five Nights at Freddy's, you utilize the house's CCTV to monitor where this creep hides.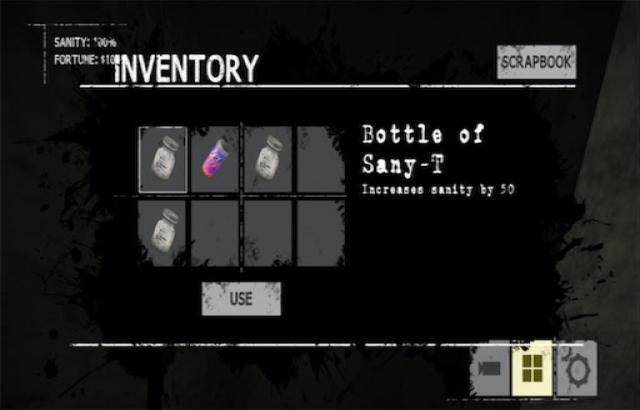 Forgot to tell you, besides keeping yourself alive, you also need to keep yourself sane.
9. Survival Horror-Number 752 (Paid)
Survival Horror-Number 752 gameplay
A survival game happens in a dilapidated prison on an isolated island, you are in the shoes of Abram Walker, who wakes up in the prison cell after being put to sleep. Disoriented, he has no idea what's going on, but all he knows is he needs to outsmart a psychopathic killer.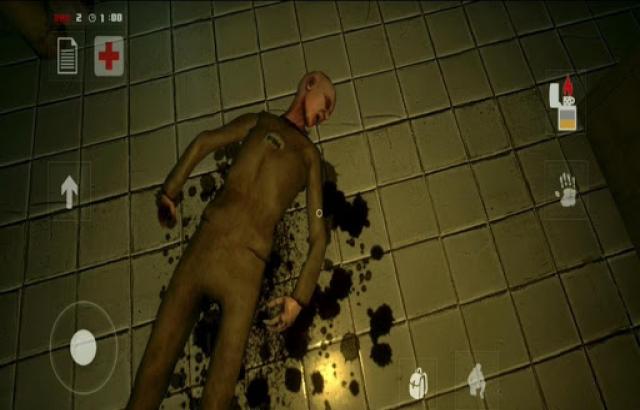 Do you know what's the scariest thing in this game is? It's the control...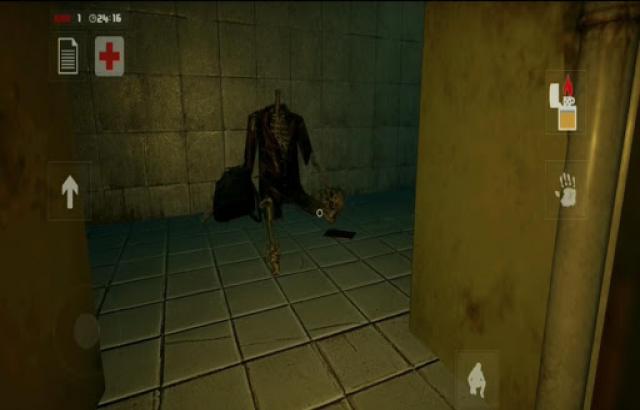 At night, you'll hear some terrible screams echo down the corridor.
10. Dead Trigger 2 (Free)
Ahhh… good old virus. Once again, the world is facing the threat of a lethal virus that creates mutated humans, and humanity is dealing with the imminent danger of extinction. You, one of the survivors, join the Global Resistance and must fight against the deadly force with everything you've got to save the world.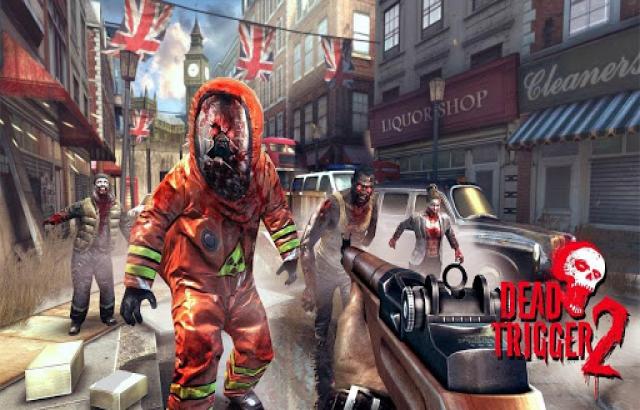 There are 33 different arena battlefields with more than 600 gameplay war scenarios, including Solo Campaign, Global Mission and Side Quests.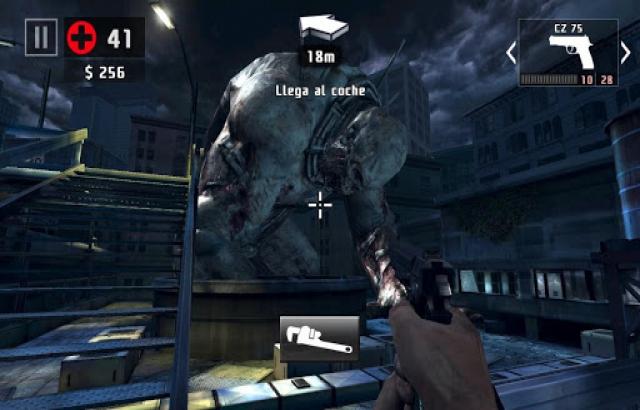 "Are you up for the challenge?"
You may also be interested in:
Image Gallery