11 Horror Games That Should Be Made Into Movies
Updated: 03 Jun 2019 4:10 am
We horror fans can dream
Get your horror gaming and horror movie fix all at once
Sometimes we just can't get enough of our favorite horror games. Check out the 11 horror games that should be made into movies. 
11. GoatZ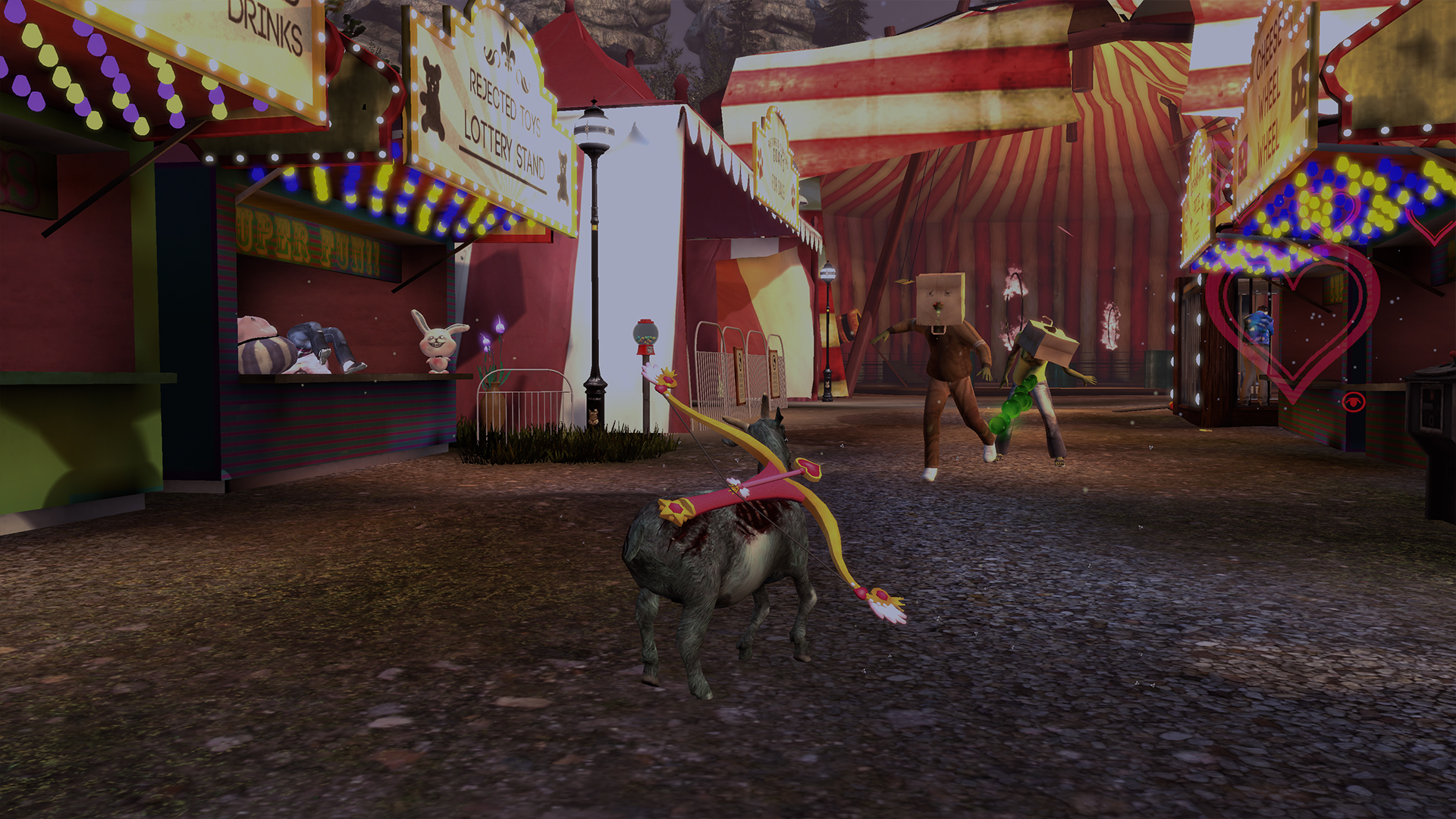 Goat zombie dream
If you thought that you didn't need a goat zombie movie you were so terribly wrong.
As any good gamer knows, GoatZ a DLC for Goat Simulator where the player takes control of a zombie goat. It's just as crazy and broken as the original game, but with zombies. We horror fans are all about those zombies.
The game features an array of zombie goats and weird things to craft like a shotgun that fires gumballs. Zombie goats also need to eat all of the time or else they will die, so no random item is safe (looking at you lit campfires).
This movie can be the most fantastic horror movie that we never asked for, but truly needed. 
10. Slender: The Arrival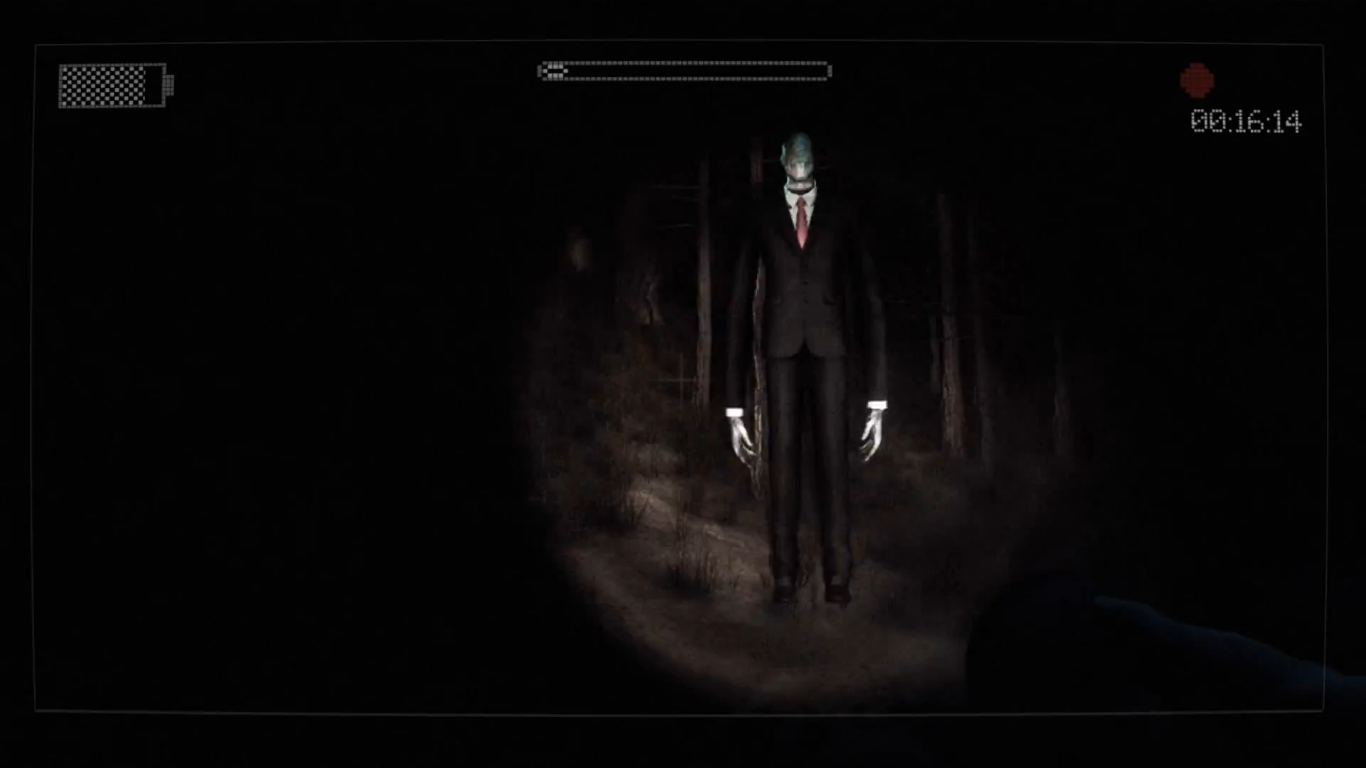 Just your friendly neighborhood Slender Man
We all know of the legend of Slender Man. No one could have been safe for the savage internet meme that is Slender Man. He's taken a stab at our beloved horror games, it is only time until he ends up in movie theaters.
Viewers will follow Lauren as she searches for her missing friend, Kate, as she is armed with only a flashlight and video camera. In the game, players look through a video camera as they play. This movie will easily pick up a Blair Witch Project vibe as viewers are helplessly watching the recording.
Slender: The Arrival already has a great setup: creepy horror man, dark forests, abandoned buildings, and missing girls. This will be the movie that we'll deny having scared us to our friends.
9. BioShock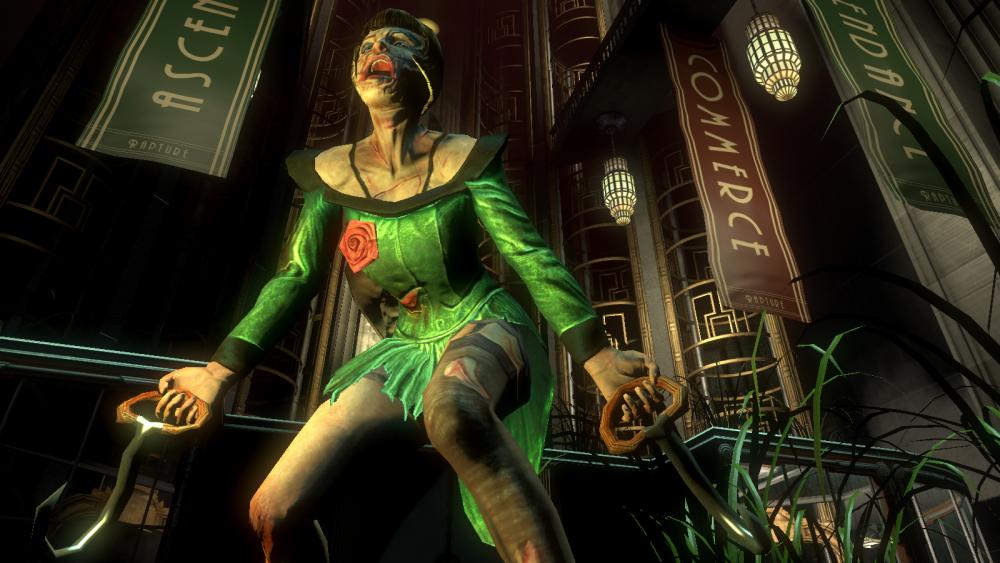 Only the best for Rapture
Let's take to everyone's favorite underwater paradise for our next big horror movie hit. The movie will follow Jack as the plane he is in crashes into the Atlantic Ocean. He makes his way to a lighthouse that is secretly a terminal that takes him to Rapture.
With a movie adaptation we can experience Rapture like never before. We most definitely want to explore the fallen utopia of Rapture and the creatures that lurk within it. Those Splicers will give viewers some good scares until the Big Daddies come around, they're what we're really here for.
One of the best things about BioShock is how anything can be turned into a weapon. Watching the protagonist manipulate the environment, enemies, and even themselves into a weapon will result in some great fights. It'll be pretty neat watching a swarm of killer hornets hack into baddies.
8. F.E.A.R.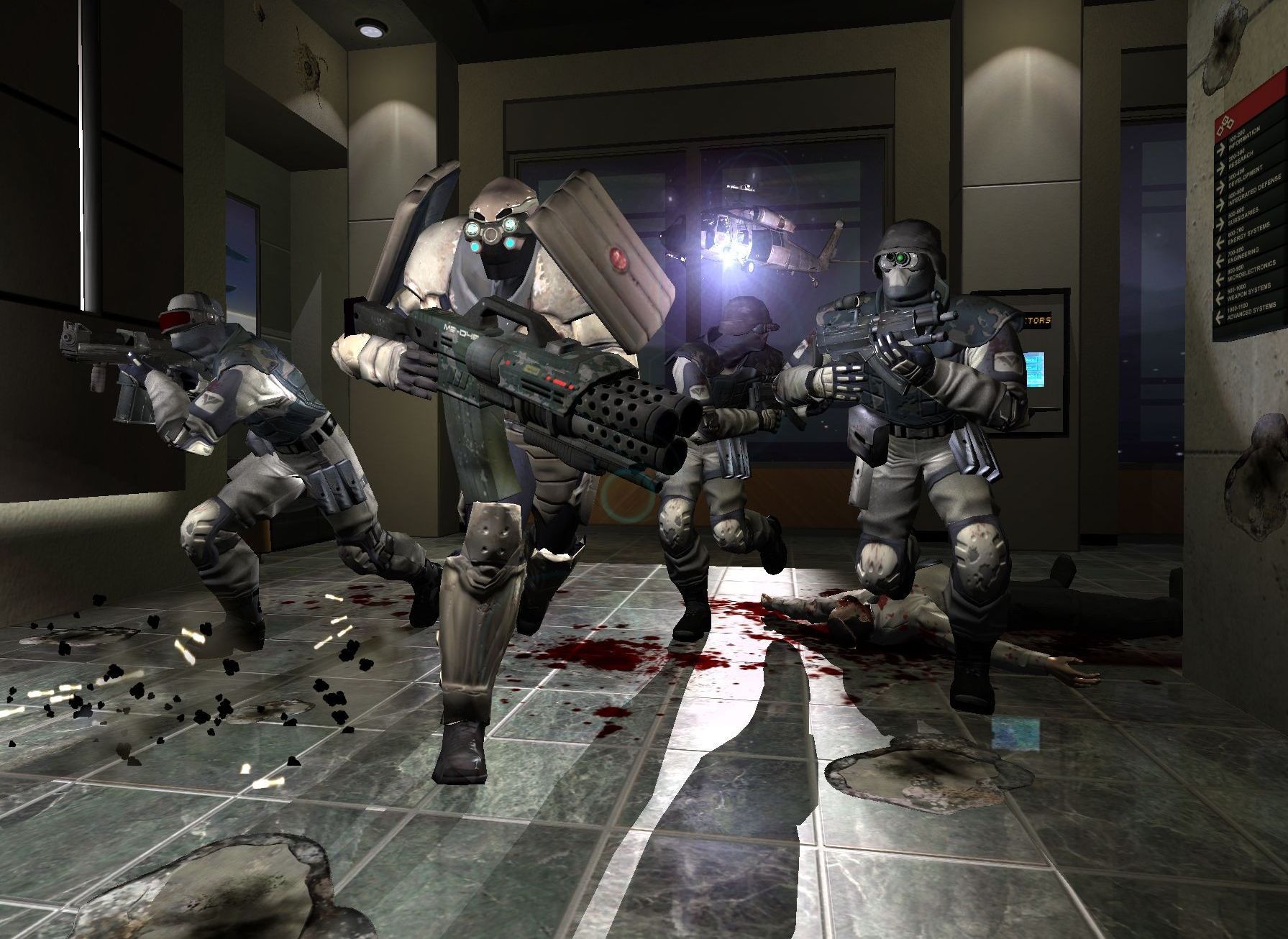 Save us from scary little girls
It's time to take a good and twister horror series onto the big scream. There's even a creepy little girl, only the freakiest horror movies have those.
This game was heavily influenced by Japanese horror movies, so the actual movie should be no different. That's right, expect lots of drawn out scenes that will make you tremble the next time you pass by a little girl.
We'll be rooting for team F.E.A.R. so we can sleep again at night. Our hero will be the Point Man of team F.E.A.R. as he is tasked with taking down Paxton Fettel, who has killed many. We will all be subjected to paranormal phenomena centered around a young, red clad girl named Alma.
 It won't be easy to admit that your biggest fear at night is a creepy little girl out to get you.
7. Dead Space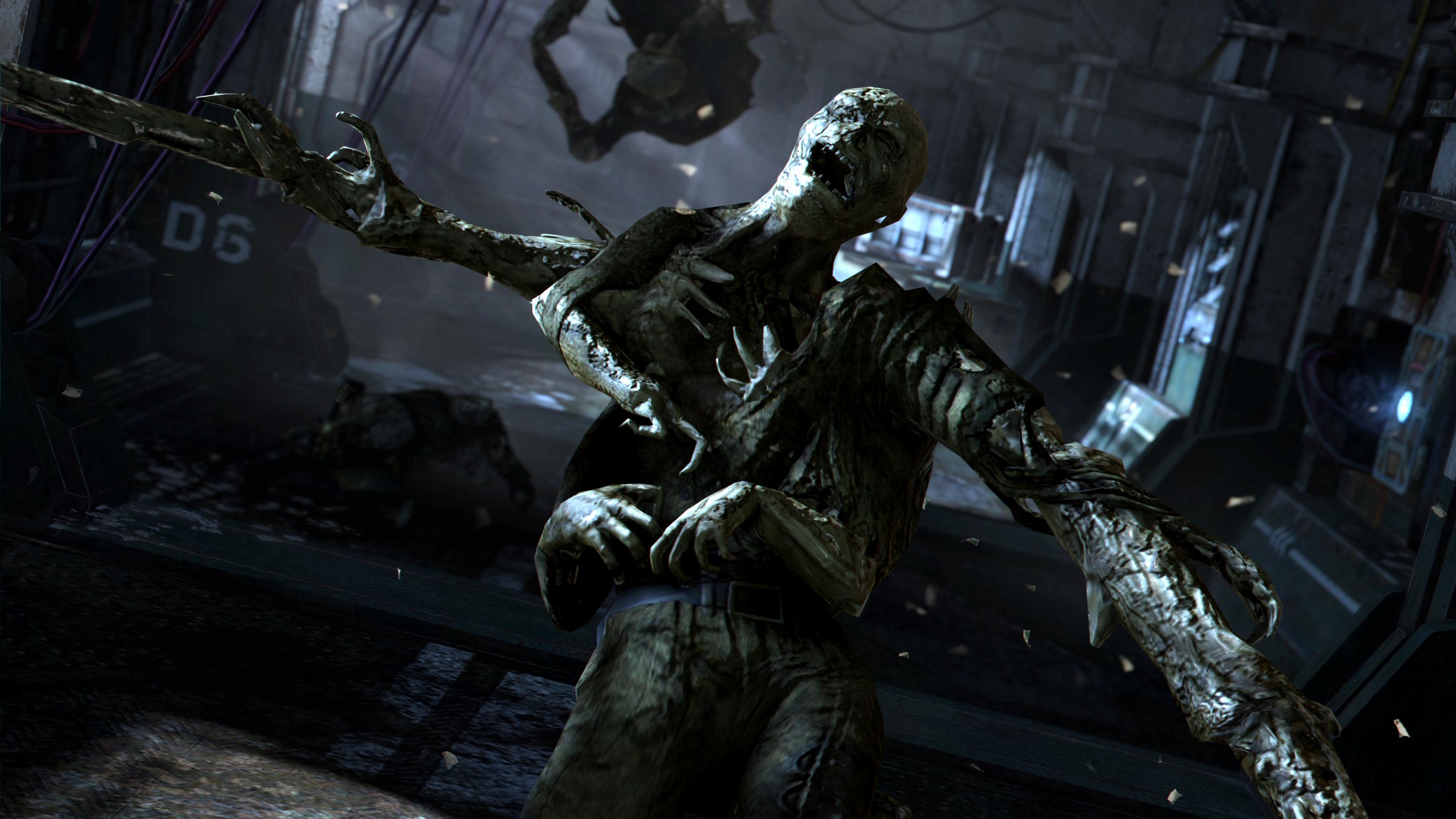 We need some IMAX necromorph action
When we think epic space horror we think of Dead Space. This series is even all ready for a movie trilogy.
These games showed us just how terrifying space can be and now we can be just as freaked out in movie theaters too. This series features an array of amazingly detailed environments that can range from showing off the beauty of deep space to utter nightmares.
We'll follow Isaac as he travels throughout space, taking on freakish space baddies and going a little crazy in the process. Some killer necromorph animations is just what we need to make our horror movie experience complete.
6. Left 4 Dead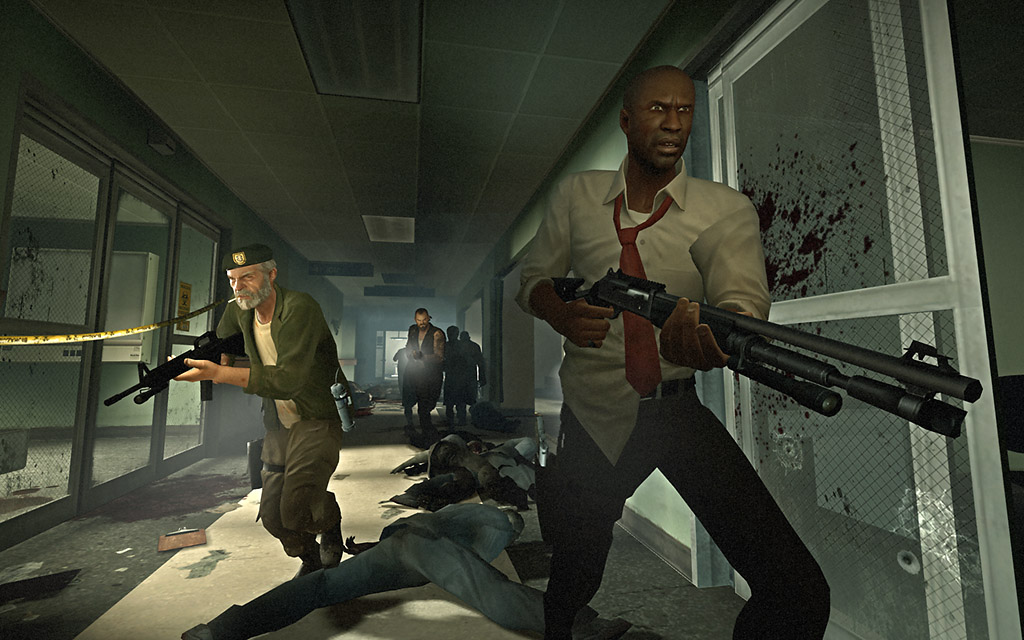 Our savors
There's no way that one of the best zombie games would be left out of this list.        
Left 4 Dead is known as one of the greats for good reason. This game has players and up to three of their friends take control of Bill the war vet, Louis the IT guy, Zoey the college student, and Francis the biker. Now we can see this rag-tag group come together with a whole new life.
The adrenaline will be constantly running high as these four take down hordes of zombies and terrifying mutants. Get ready for a string of killer fight scenes, as the four will need to constantly bash some zombie skulls. We might want to pass out on the very gross Exploders, but we horror gamers always have to be prepared for the worst.
5. Amnesia: The Dark Descent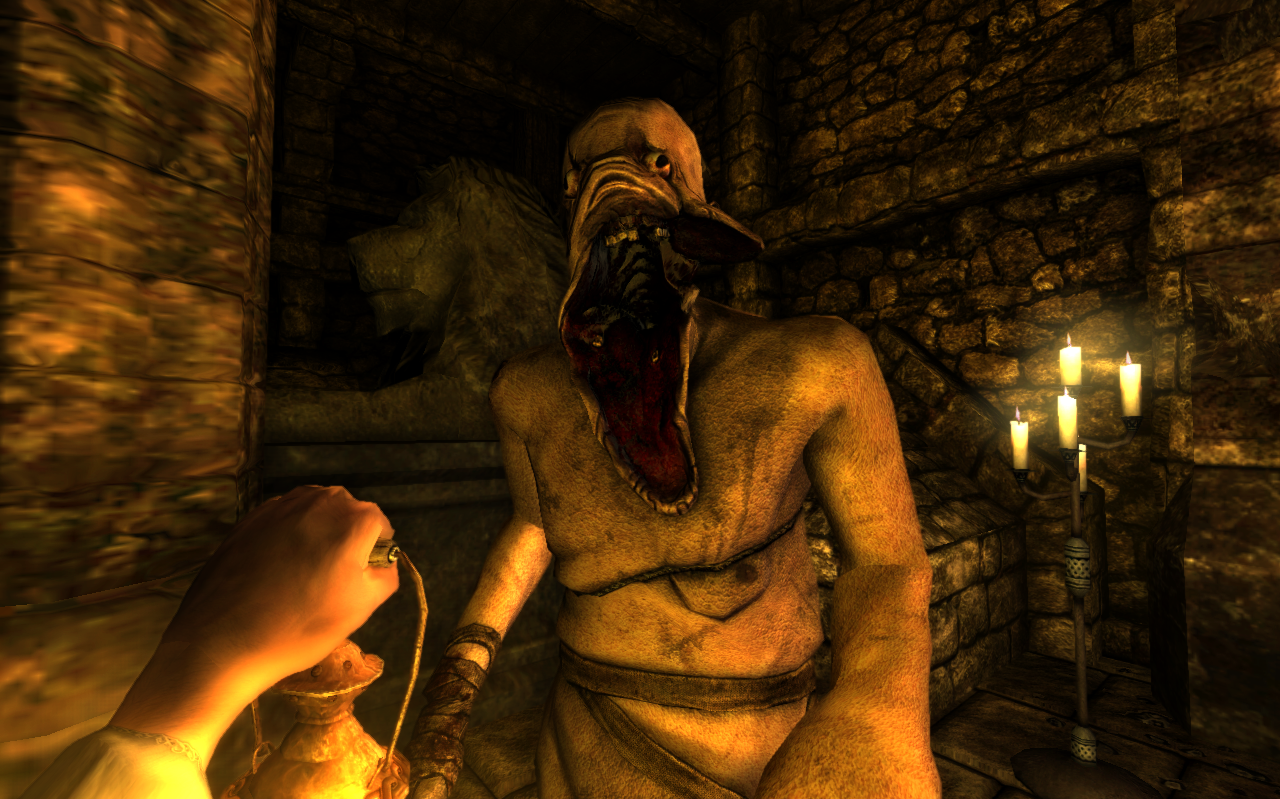 Not the most friendly face
You probably saw this one coming.
Rather than watching YouTubers scream at this game we should kick it up a notch so we can collectively scream out in fear. Just like in the game, the movie will follow Daniel as he wakes up in a deserted castle, suffering from amnesia.
Our biggest fear might not be from what comes up on screen, but from our fear tinged imaginations that will leave us unsure and paranoid. Just like with the game, we'll be constantly unsure about what is real and what is coming from ours and Daniel's fear. Though we can all agree that the creepy monster out for slaughter is pretty real danger.
Perhaps on screen we'll learn the secrets behind Amnesia.
4. Lone Survivor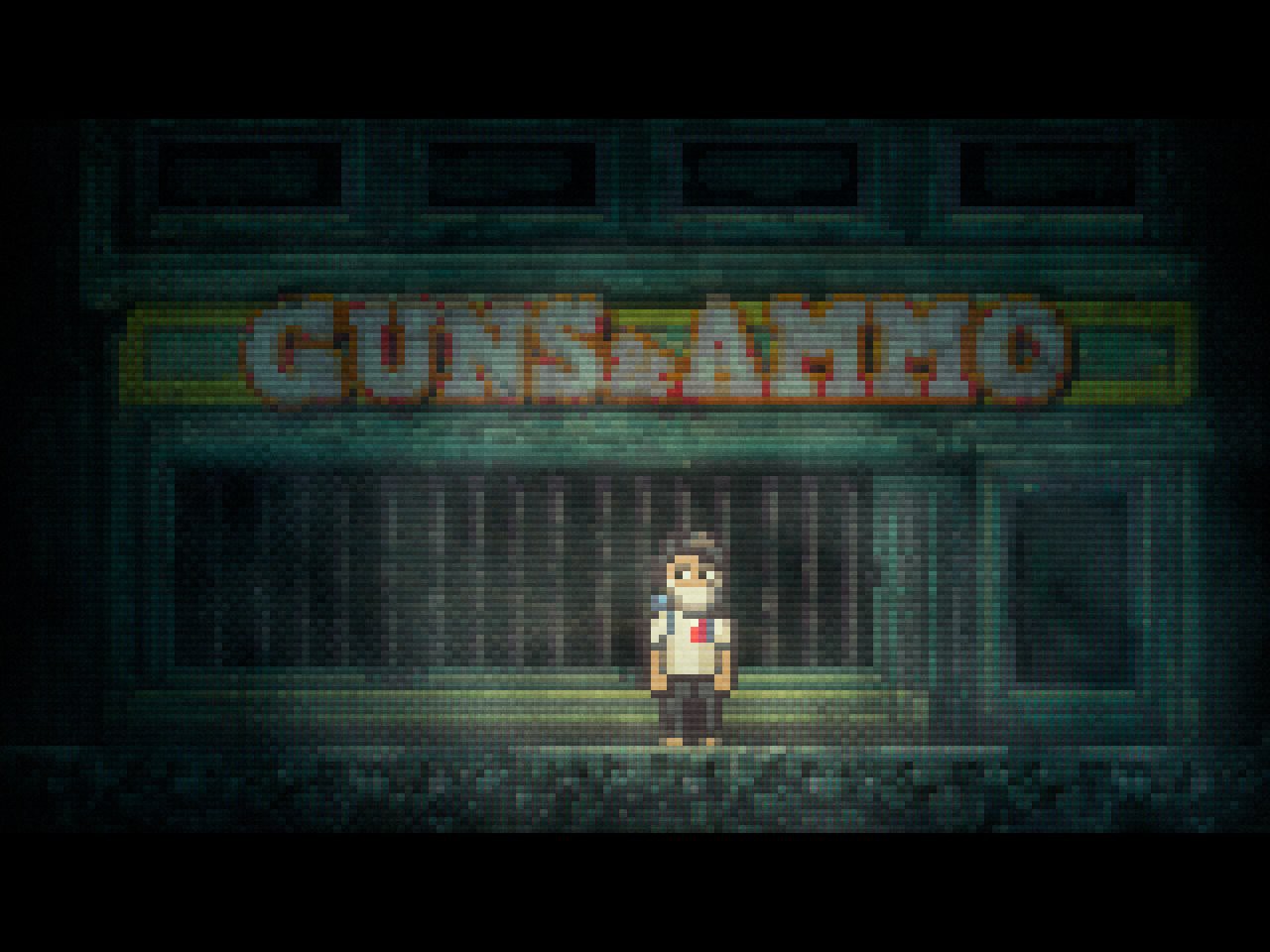 The stage is set
If I can ever bring up Lone Survivor, I will. More people need to check out this hardcore indie horror game and find out for themselves why it is momentous.
Lone Survivor can be the horror indie love child of our wildest Sundance dreams. This game offers it future director tons of material to work with. The protagonist is a masked man trapped in a city that is ravaged with a terrible disease. The world around him has fallen into chaos and he must do whatever it takes to survive.
Our protagonist is terribly close to falling into madness which makes sense when he not only has to scavenge for basic supplies, battle mental illness, but also combat freakish fleshy monsters that are out for blood. This game speaks out to us on the most fundamental level of what it means to be human, not only do we want to survive, but we also don't want to be alone.
This movie is a masterpiece waiting to happen.
3. Outlast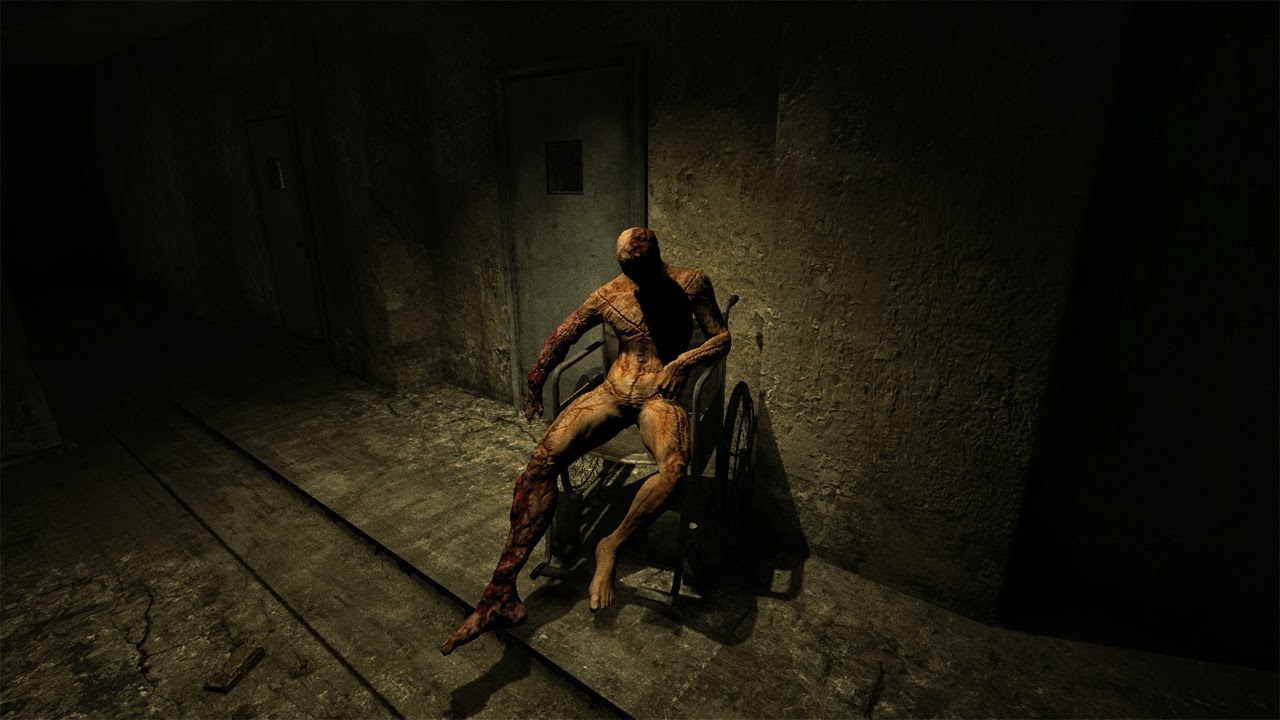 Just what any creepy asylum needs
If you couldn't handle one of the scariest games ever made, would you be even able to handle its movie adaptation?
The movie will follow the earnest journalist Miles Upshur as he breaks into Mount Massive Asylum, an abandoned center for the mentally ill that was recently re-opened and has been operating in secrecy. Miles gets a message regarding the dangers of the facility and the company, Murkoff, which runs the place from an anonymous source from within the facility.
Similarly to the game, viewers will watch this movie from the perspective of Miles' video camera. Not only will viewers get a close up look of the horrifying asylum and the terrifying creatures within it, but lots of shaky camera action, Cloverfield style.
We won't be able to tear our eyes away from the screen as we see sickening mental hospital inspired horror. We've been in need of some truly terrifying horror.
2. Fatal Frame 2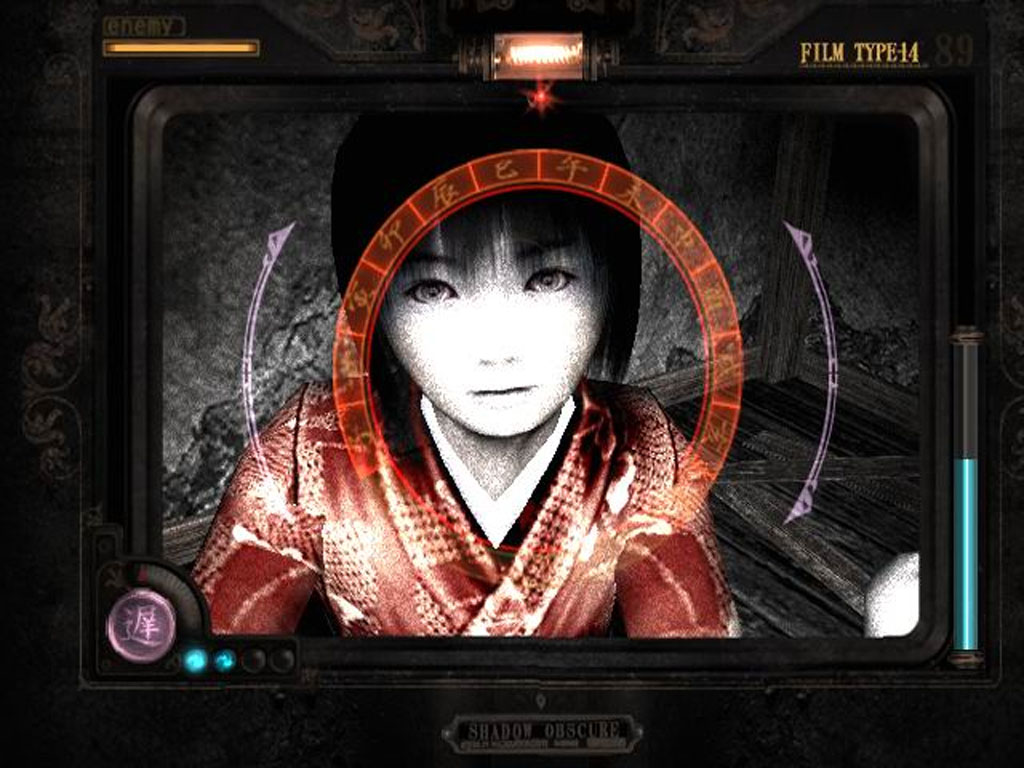 Why are small girls so scary in horror?
Fatal Frame 2 is hands down one of the scariest Japanese horror games out there. I dare anyone who disagrees to take a crack at the game themselves. This game isn't for your normal horror fan, but the stone cold die hard.
In the right hands, Fatal Frame 2 could be an awesomely terrifying movie. This game is about twins Mio and Mayu who are trapped in a hunted village. This village contains violent, tortured souls that resulted from a failed ritual. Mayu quickly falls under the village's spell and pulls her sister deeper into the hellish village.
To combat the ghosts, the girls use an old camera to hack at their undead health. In a movie these ghost close ups are perfect jump scare material. This game offers plenty of ghosts to scare us with like broken neck women, veiled priests, and plenty other nightmare fodder.
1. The Last of Us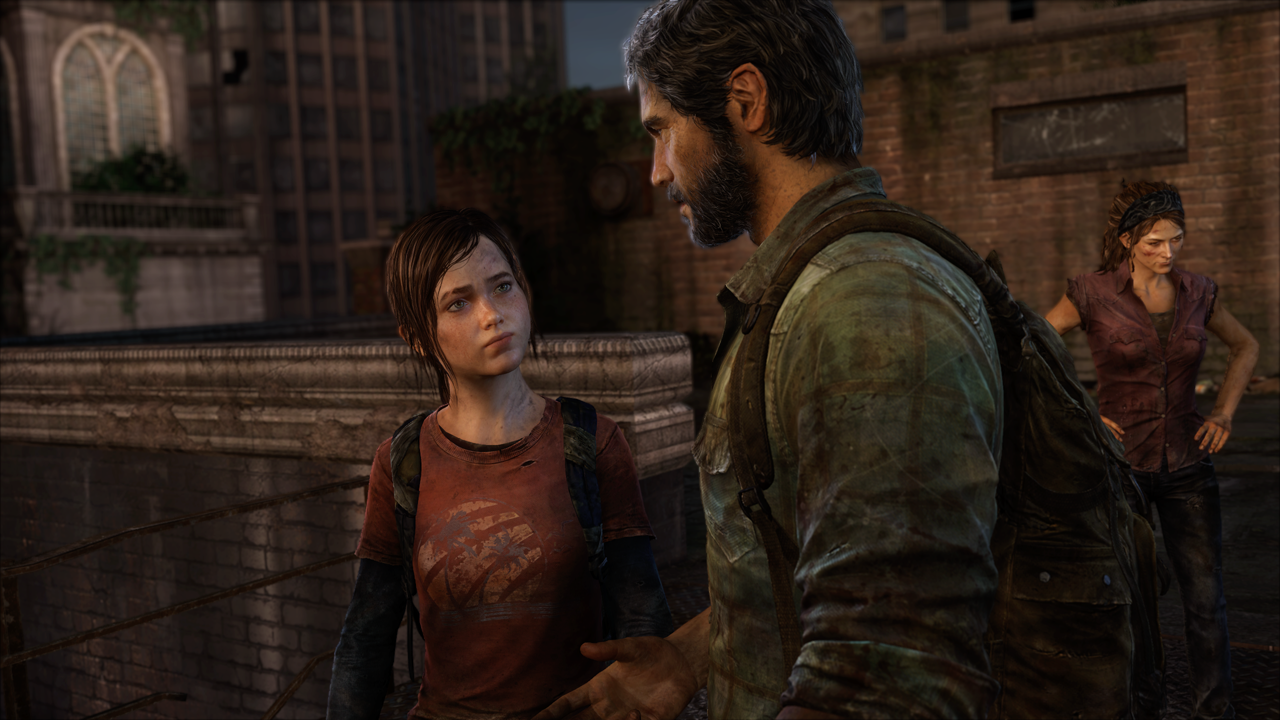 It's practically a movie already
The Last of Us was practically a cinematic experience when we played it, an actual movie will just kick it up a notch.
This game stabbed at our hearts as we watched as Joel and young Elle struggled to keep alive in a zombie infested world. We can even cry even more as we watch Joel suffer with the trauma of losing his loved ones over and over again, just what our gamer hearts needed.
Not only does this game have a strong story that could be easily transmitted into a movie, but it also has some killer zombie designs that would look great on the big screen.
Now we just got to wonder who'd get cast as a young Ellen Page look alike.
Think that there's a horror game that's waiting to be a horror movie hit? Have any others you want to add to the list? Comment below and check out the following horror articles!