[Top 15] Horror Game Streamers That Are Fun To Watch
Updated: 05 Oct 2022 3:56 am
Almost every horror game streamer will be playing this popular co-op ghost hunting game!
Whether your console is busted or you're short on cash, you can watch YouTube or Twitch horror game streamers play the biggest andbest horror game releases. The eerie gameplay still gets adrenaline pumping through your veins, and the witty, relatable commentary will make you feel a little less alone as you voyage through a haunted mansion or creepy college campus. 
Gaming has been a solid foundation for YouTube and Twitch to blossom into powerhouse outlets for us to indulge in our virtual guilty pleasures. With the industry on the rise, it can be difficult to know who to watch when so many are trying to achieve success in a highly competitive field. Here are the top gamers on the web who love horror games as much as you do.
15. Forkzilla Gaming
This Chicago native goes by Forkzilla Gaming on YouTube. 
Forkzilla Gaming is in the beginning phases of developing a name for itself in the YouTube gaming community. Yet, this Chicago native's hilarious, relatable reactions to jumpscares are what make his channel stand out. With only 879 subscribers and 91K views on 141 videos, Forkzilla is a frequent poster; you'll never be wondering why he hasn't posted a video because of how dedicated he is to building his career as a horror gamer. 
Forkzilla plays a plethora of indie horror games; from playing solo to with a group of friends, he always has a smile on his face with a positive attitude throughout his videos, and he has so much fun that it's impossible not to smile at his frightened behavior. While he may struggle navigating the gameplay at times, this makes you feel like you're actually playing the game; you would probably be struggling with these objectives too!
Check out his YouTube channel!
14. Szamer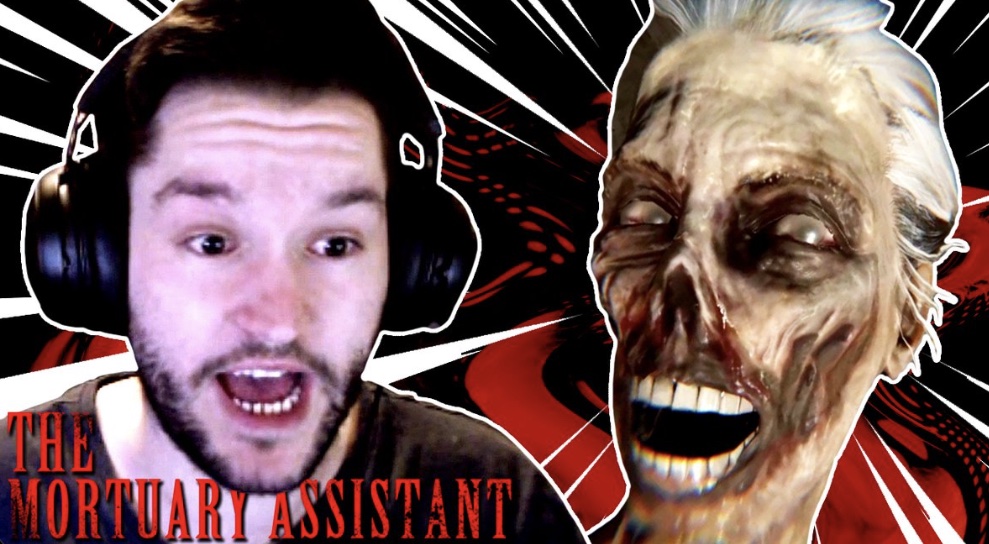 Australian horror gamer charms viewers with more than just his accent! 
Meet Sam, an Australian gamer who hates being scared but loves entertaining his subscribers on YouTube and Twitch. With nearly 350K views on hundreds of videos, Sam is willing to put himself through psychological torture to make his viewers chuckle at his comic reactions. He studies game design, and he uses his expertise to give honest reviews of indie horror games. 
When you click on the link to his YouTube channel, you'll be greeted by a "Jumpscare Trailer" that will give you a glimpse into his content. Be prepared to howl with laughter at his sarcastic, entirely relatable complaints about the horror games we all know and love. It's all in good humor, and we can see Sam's love for horror gaming in every single video he produces!
Check out his YouTube and Twitch channels!
13. CJUGames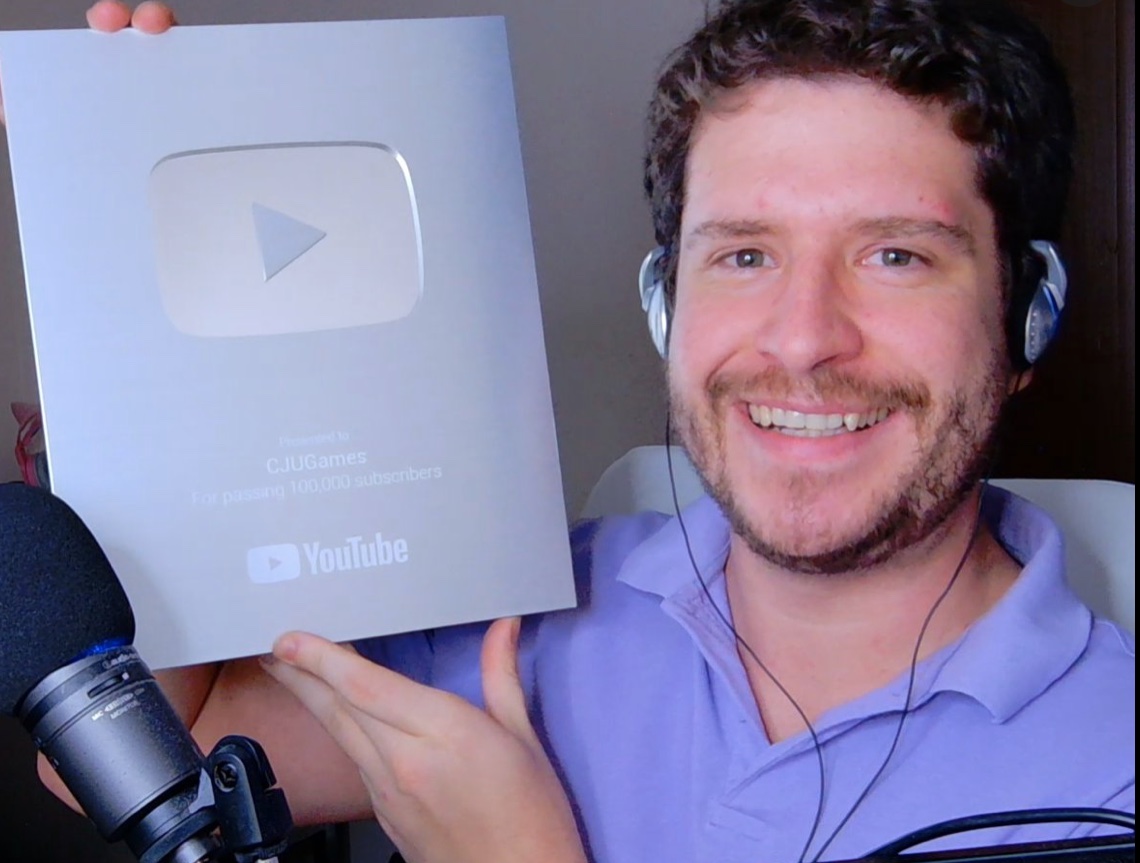 Chris is making waves with his fresh take on horror gameplay!
Despite CJUGames' small following on social media, Chris has plenty of views on his horror gameplay videos, totaling 56 million. He does a lot of blind walkthroughs, and his calming UK accent contrasts his frantic reactions to jumpscares and gore. This adds another comical layer to his content. 
Chris displays his face at the beginning and end of his videos, so his content is purely focused on horror gaming and giving his subscribers access to the full game. His Twitter bio asserts that he's loved gaming since 2006, and I've noted he plays many horror games that are far too scary for other gamers to play on their own. He braves through the jumpscares because of his love of gaming and his subscribers' enjoyment. 
Check out his YouTube and Twitch channels!
12. MrKravin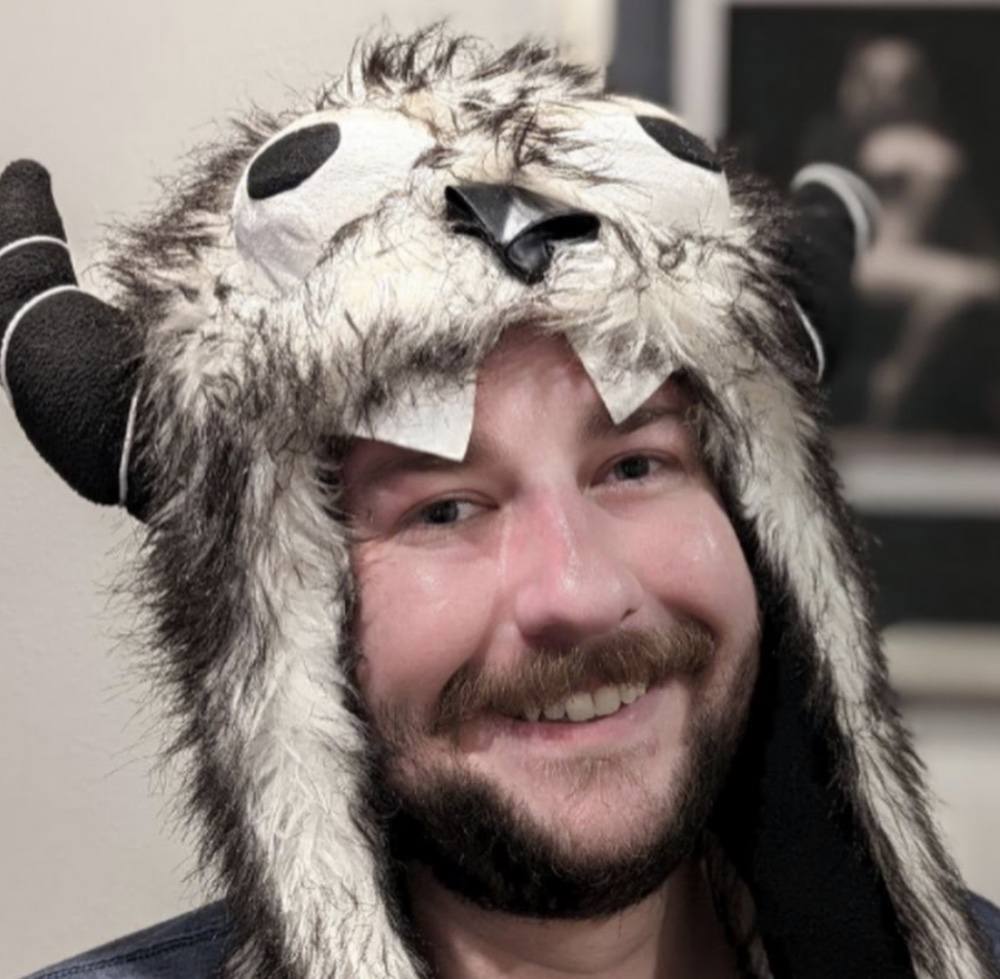 MrKravin is known for this hat that'll keep him warm during any blizzard!
MrKravin's real name is Mike, and he's known for his sarcastic commentary and deadpan reactions during his horror game walkthroughs. Rather than having a panicked approach to horror games, he is calm and collected to gather insight. Then, he gives thoughtful reviews of bad, sub-par, and higher-budget horror games in hopes of improving the horror gaming industry and offering helpful commentary to beginning developers. 
Mike initiated his YouTube career in 2013 and is currently resting at over 33 million views; he has plenty of experience in this genre of gaming and you can trust his opinion if you're looking for a genuine review of a game. He is an American living in Scotland, runs a stream account on Twitch, and does voice acting. 
Check out his YouTube and Twitch channels!
11. Insym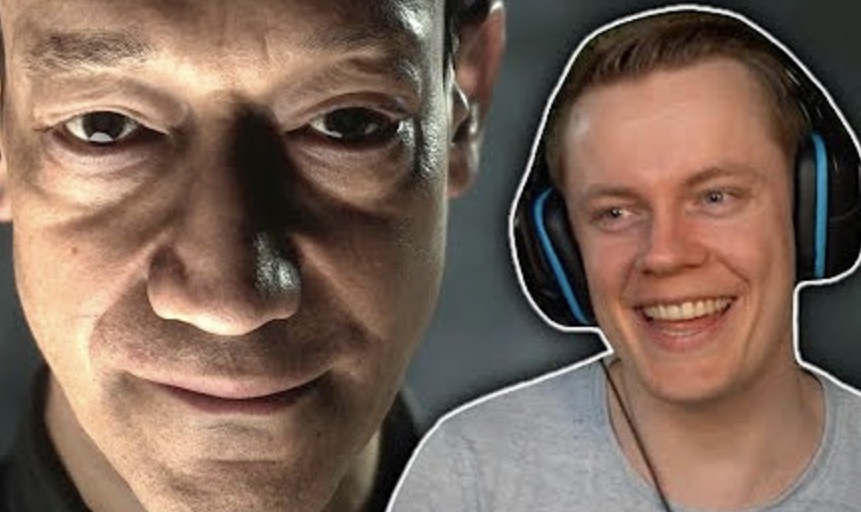 Thomas has been a gamer for life, but a streamer for only four years. 
With 156 million views across almost 1600 videos, Insym posts YouTube content and streams on his Twitch account daily. Having only joined YouTube and Twitch in 2018, Thomas is clearly grinding to make gaming a real career, and who doesn't want to support someone with so much motivation?
Thomas is from the Netherlands and has a Bachelor's degree in Computer Science. While he has a soft spot for education, he plans on focusing on streaming full time. He has a Discord open for his subscribers to join; he hosts movie nights and other fun events to interact with his viewers and get to know them personally. 
Check out his YouTube and Twitch channels!
10. John Wolfe 

You may also know John Wolfe as HarshlyCritical. 
John Wolfe is a Texas-based horror gamer who has been recording his virtual experiences since 2011. With a hefty 312 million views on nearly 3,000 videos, John Wolfe has been playing a variety of horror games for over a decade, and such experience has granted him the title of expert in horror game material. 
While he scrutinizes horror games throughout his gameplay, he does this to provide helpful feedback to developers, most of which are novice indie horror game creators. He does, however, play a variety of horror games to create content for his viewers, including indie horror games with low budgets and top dollar horror games that cost a fortune to create. 
Check out his YouTube and Twitch channels!
9. Yamimash 
You may also know Yamimash, or Yammy, as Aaron Ash. 
Yamimash's real name is Aaron Ash, and he is a British YouTuber who began posting content in 2007. He posted videos without commentary initially, but experimented with it and found his subscribers really enjoyed his witty comments and expert opinions. He didn't begin his channel with the horror genre either, but found that he garnered a following when he started posting slender and horror games. 
With over a million subscribers and 317 million views on his horror game walkthroughs, it's safe to say he made the right decision to switch over to horror gaming. Since the recent surge in streaming popularity, Aaron has joined Twitch to give livestreaming his videos a shot. You can also see Yamimash collaborate with other horror gamers on YouTube, like Markiplier. 
Check out his YouTube and Twitch channels!
8. ManlyBadassHero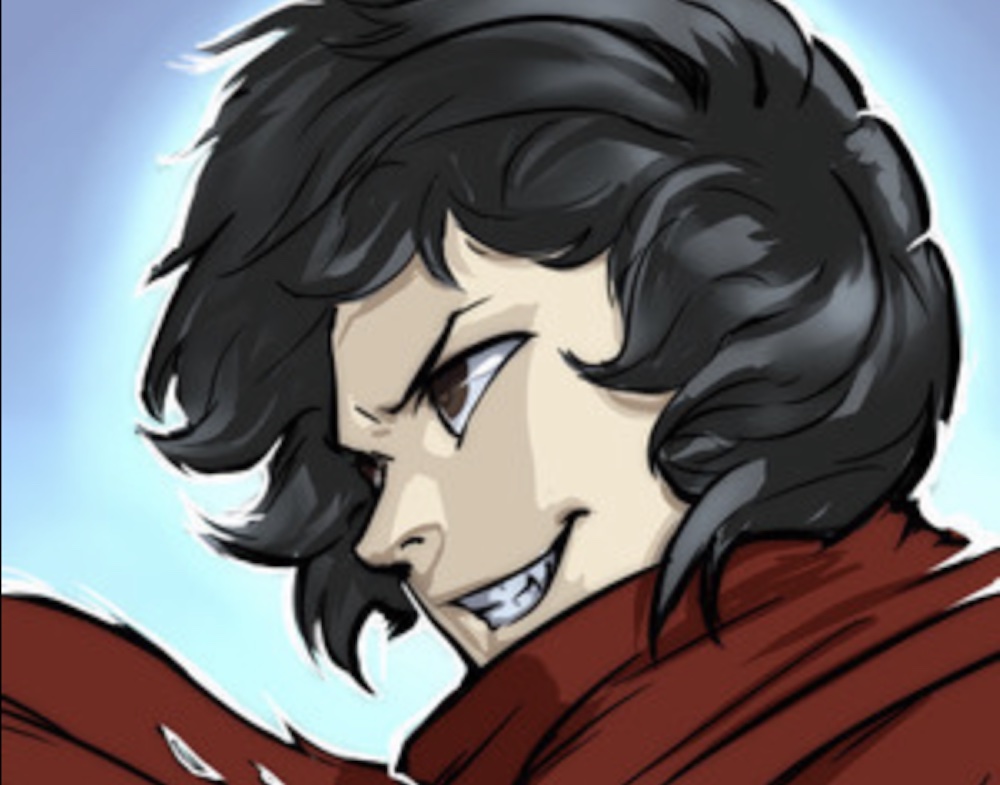 ManlyBadassHero loves doing manly things, like playing the scariest horror games!
Having joined YouTube in 2010, ManlyBadassHero has gained over 418 million views since entering the gaming scene. He's best known for his incredibly deep tone of voice, whichis eerily calm at all times, even during jumpscares. The calmness of his voice is reported to really contrast with the chaos of a horror game.
He mainly plays horror games, and is very good at navigating through plotlines and completing necessary objectives. His fans adore that he takes his time playing a game rather than rushing through it like other YouTubers. He gives them time to fully observe the game without feeling rushed by the player. 
Check him out on YouTube and Twitch!
7. Poiised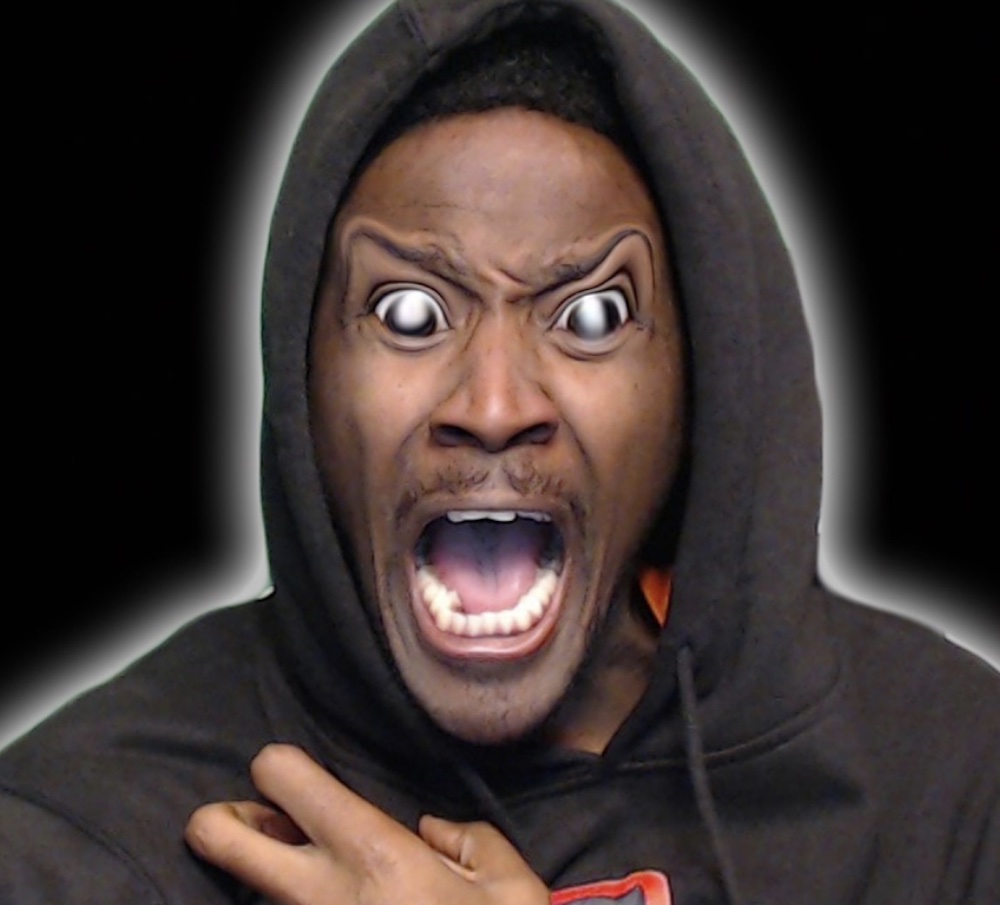 Poiised may not be known to you, but his screams are heard around the world. 
Poiised joined YouTube in 2011 and started religiously posting horror game content in 2015. From Massachusetts, Poiised has accumulated over 470 million views and also posts other content besides indie horror games, like WWE gameplay and reaction videos to memes. 
There's a cheeky warning on his YouTube "About" page; it warns his subscribers that he's really loud and may blow your eardrums out if you're wearing headphones. He even has a trademark scream that his fans adore him for. His comical, dramatic reactions to jumpscares are what keep his fans coming back for each video. He's able to make them laugh by doing nothing other than being himself. 
Check out his YouTube and Twitch channels!
6. IGP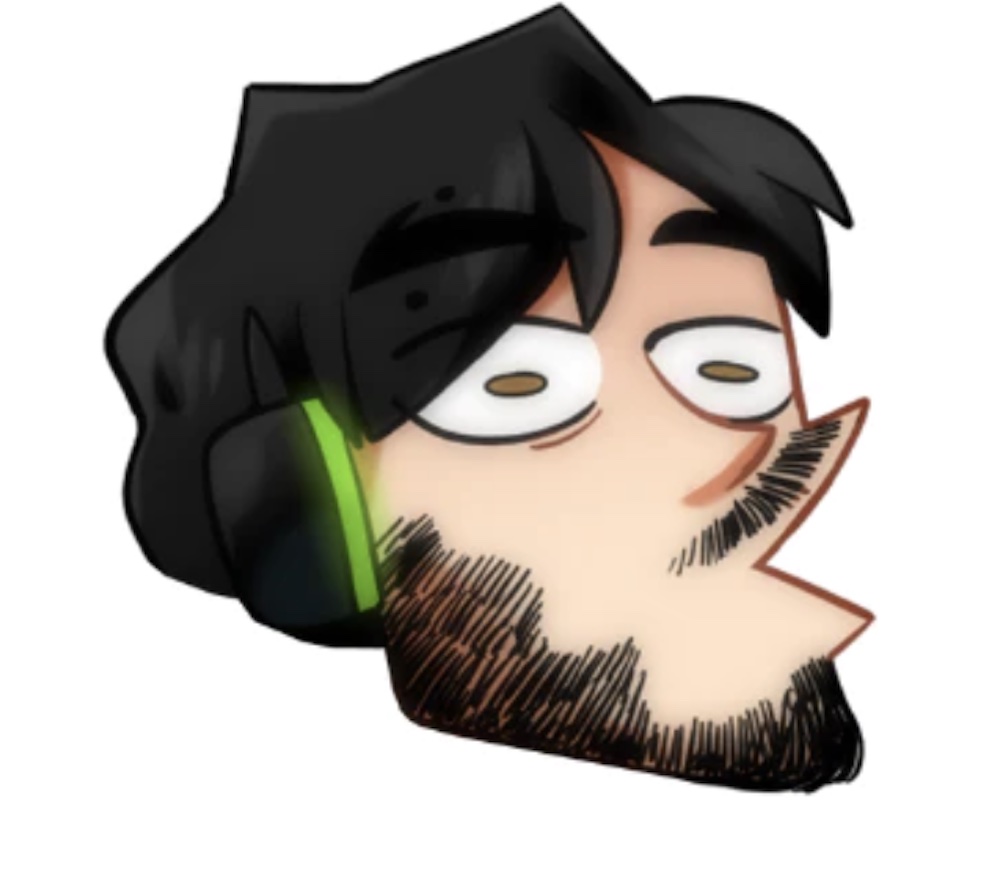 IGP says he's the "man who regrets everything" when he plays horrifying games!
After almost ten years as an internet gamer, IGP has attracted a substantive number of followers on his Twitch and YouTube channels. With over 2 million subscribers on YouTube and over 650 million views on his content, IGP is best known for playing indie horror games and charming his fans with his witty, relatable commentary. 
In one of his videos, he answers fan questions and addresses concerns about when he'll stop making YouTube videos. Rest assured, IGP has no plans on stopping; he vows that he'll deliver content as long as YouTube will allow him!
Check out his YouTube and Twitch channels!
5. FusionZGamer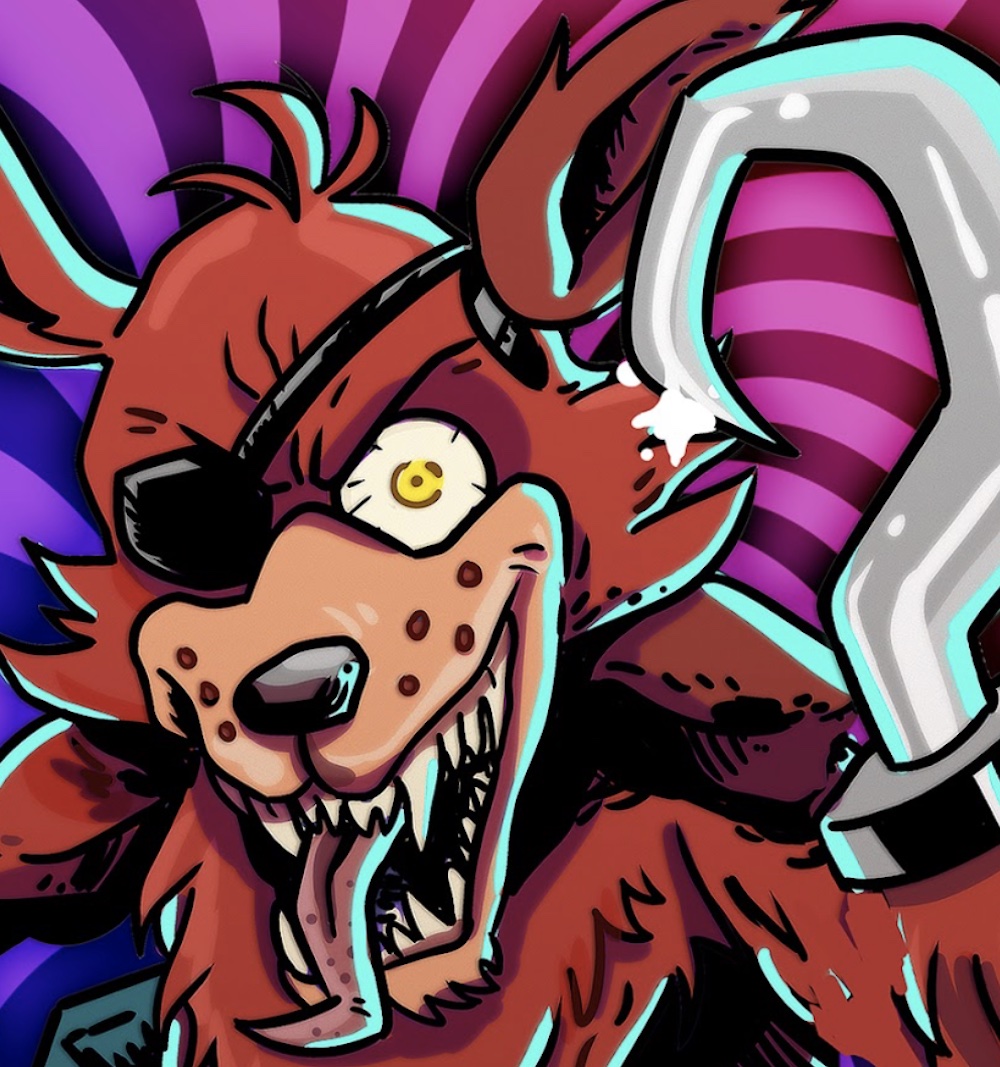 FusionZGamer's face isn't usually shown during videos, so this is a rare photo of his face!
FusionZGamer, or Brendan, mainly plays horror games and thoroughly enjoys Five Nights at Freddy's, Bendy, and the Ink Machine. At over 3 million subscribers, this channel is appropriate for all ages, and he keeps the language and content as kid-friendly as possible. 
Living in Florida, his dog, Trunks, helps him navigate through some of the best animated horror gameplay that'll give you nightmares. In April 2022, Brendan's YouTube account was hacked, and he temporarily stopped posting videos, but has since resolved that issue and is regularly posting creepy content. 
Check out his YouTube and Twitch channels!
4. Hollow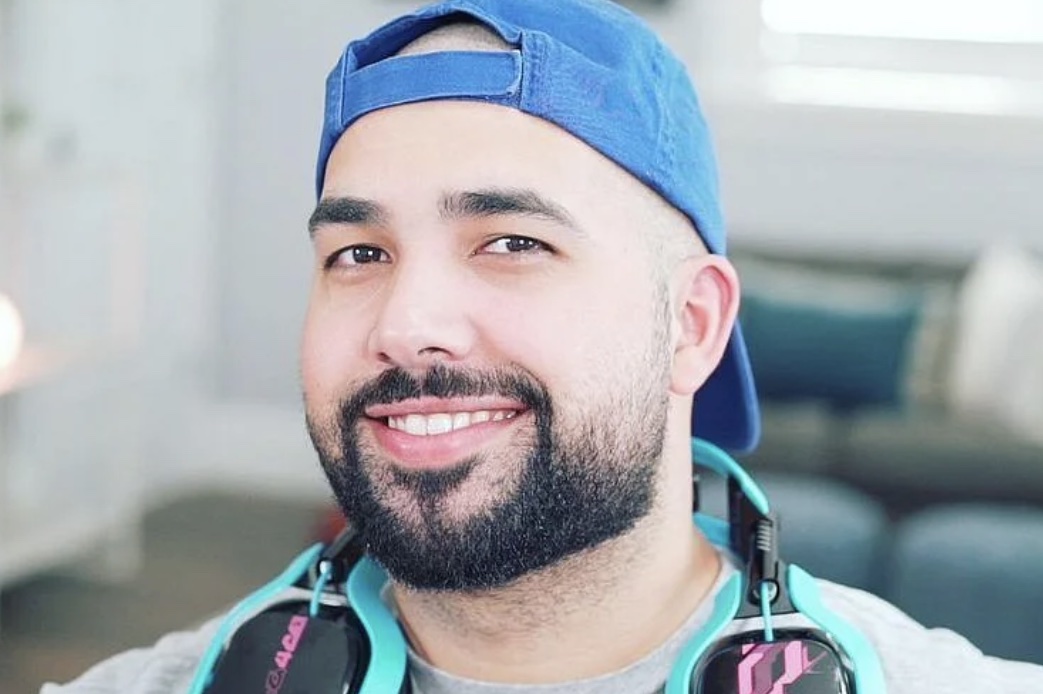 Hollow, or HollowPoiint, is an American gamer with a fun style to horror gaming! 
This channel is run by Rey, a gaming lover who creates content spanning a variety of different genres. From total walkthroughs of popular games to multiplayer adventures he explores with fellow gamers, Rey is infamous for his love of horror games and his hysterical reaction to the scariest moments. He spends a lot of time in his videos talking to his fans as if they were his friends, which makes his videos different from others. 
Having started his channel in 2014, he has amassed 4 million YouTube subscribers to date. Having received a silver and golden play button from YouTube for being an outstanding content creator, Rey also posted UFC gaming videos and even Fortnite gameplay prior to switching almost entirely to horror gaming. 
Check out his YouTube channel!
3. TheRadBrad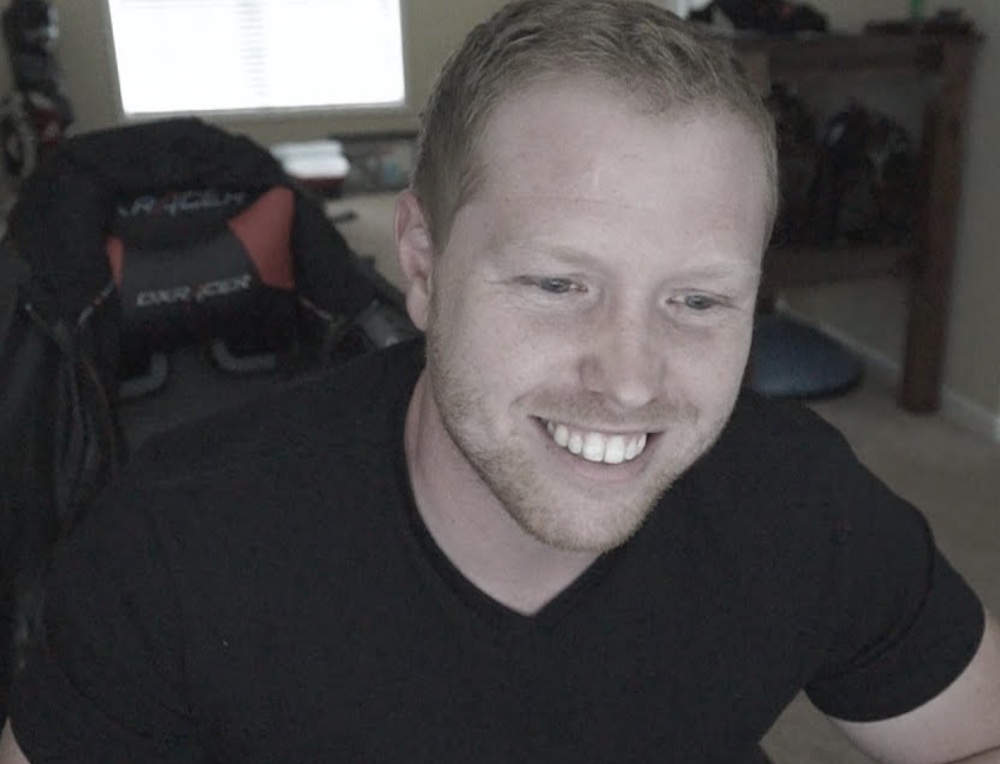 Meet Brad, avid gamer born in Alabama known for having a close relationship with his fans.
TheRadBrad started in 2010, and was manned by Bradley Colburn of Alabama. He is well-known for his total walkthroughs of role-playing games, including the Resident Evil series, Until Dawn, Murdered: Soul Suspect, etc. While he plays a variety of other games belonging to different genres, he has plenty of horror games that'll satisfy your craving for a good scare. 
Brad does frequent giveaways of consoles and newly released games, and always begins and ends each video by thanking every single one of his 13 million followers for their unyielding support and encouragement toward his thriving career. He provides exclusive access to games prior to their release date, and if you're ever clueless about what to do next, head over to one of Brad's videos and he'll give you a detailed overview of how he got from point A to point B.  
Check out his YouTube channel!
2. CoryxKenshin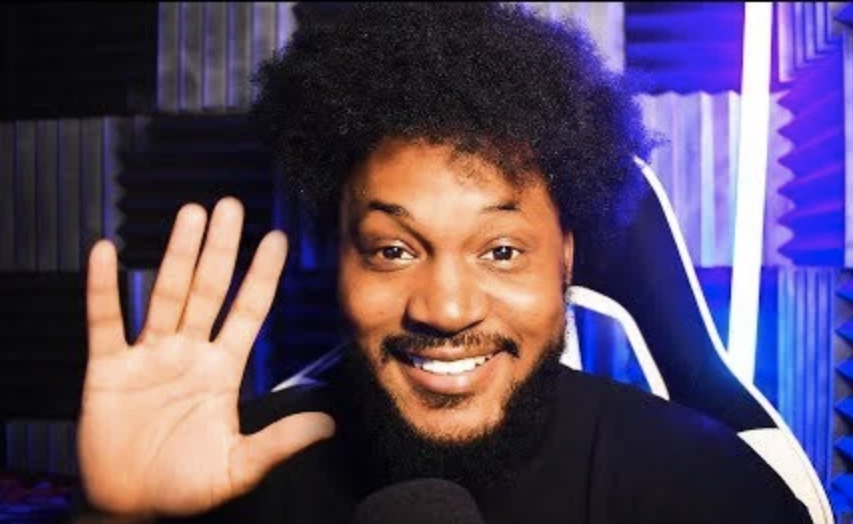 Does CoryxKenshin still make content after teasing fans about retirement rumors? 
Meet Cory, a video game enthusiast that loves to spread positivity with his content. With his own line of merchandise, Cory has struck gold in the gaming industry and is one of the most notable horror gamers on the internet. His merchandise features short and long-sleeve shirts, hoodies, sweatshirts, etc., designed with positive imagery and in a simplistic manner. 
In 2020, he hinted that he was going to retire when he reached 10 million subscribers. However, he's currently sitting at just over 14 million subscribers in 2022, and is still posting videos nearly every day. Like many other YouTubers/streamers, Cory does more than just play horror games. He posts challenge videos and TikTok reaction videos in addition to horror gameplay.  
Check out his YouTube and Twitch channels!
1. Markiplier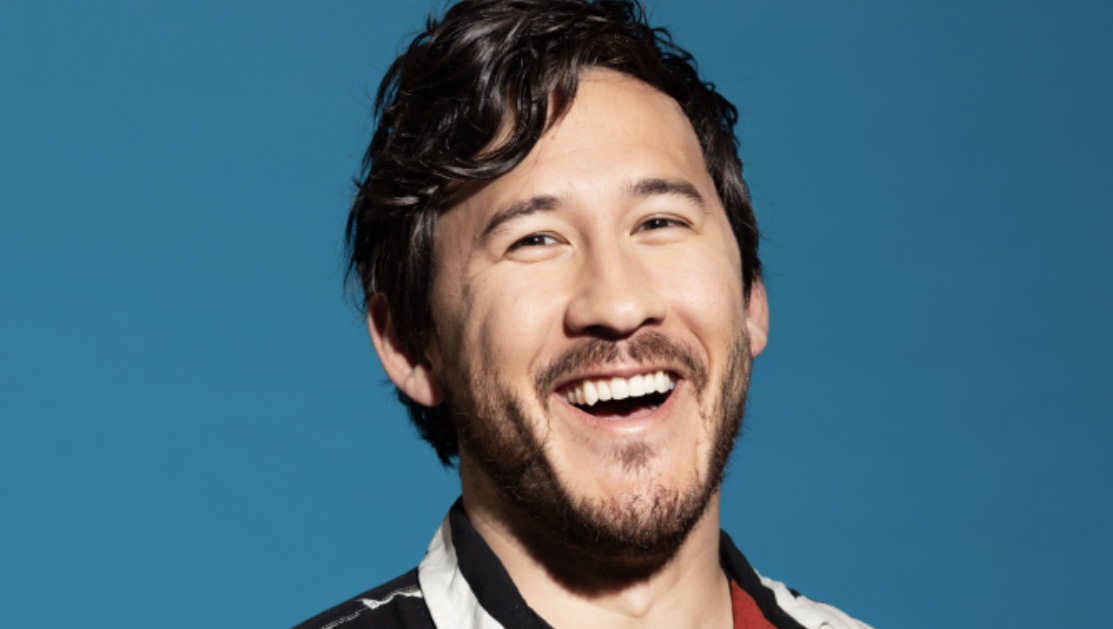 It wouldn't be an authentic list of the top horror gamers without Markiplier right at the top. 
With his signature deep voice and humorous commentary, Markiplier has taken horror gaming to the next level. With over 33 million subscribers devoted to clicking the "like" button on every video he posts, Mark has played the best horror games all over the United States; he was born in Hawaii, started his gaming career in Ohio, and has since moved to Los Angeles to invest more in his internet career.
Mark's comments are quirky and will have you chuckling under your breath at the most inappropriate times. From bursting into rooms singing a melodious "hello" to trash talking the evil villains lurking behind every corner, Mark makes a long-lasting impression on his viewers as being charismatic, personable, and likable. 
Check out his YouTube and Twitch channels!
You may also be interested in: