Is Mobile Legends Pay to Win?
Updated: 21 Dec 2022 10:18 am
Mobile Legends free heroes obtainable by new players
Mobile Legends is NOT pay-to-win. It is more like a pay-to-collect game with hundreds of purchasable skins and effects. This game relies on skills, strategy, and teamwork.
Paywalls are non-existent in this game and forking out wads of cash only contributes to an account's aesthetics and have no bearing on how strong you can get in-game. Unlike other games, heroes in this game are fairly easy to obtain. Heroes are available through events, tickets, and grinding. All heroes are obtainable through in-game collectable coins called battle points which you get for free every time you play a match. 
This free to play system allowed Mobile Legends to stay on top for years! It is newbie friendly and F2P friendly while also keeping  spenders happy with the amount of cool skins and borders you can flex to your friends and rivals.
What can players pay for in the game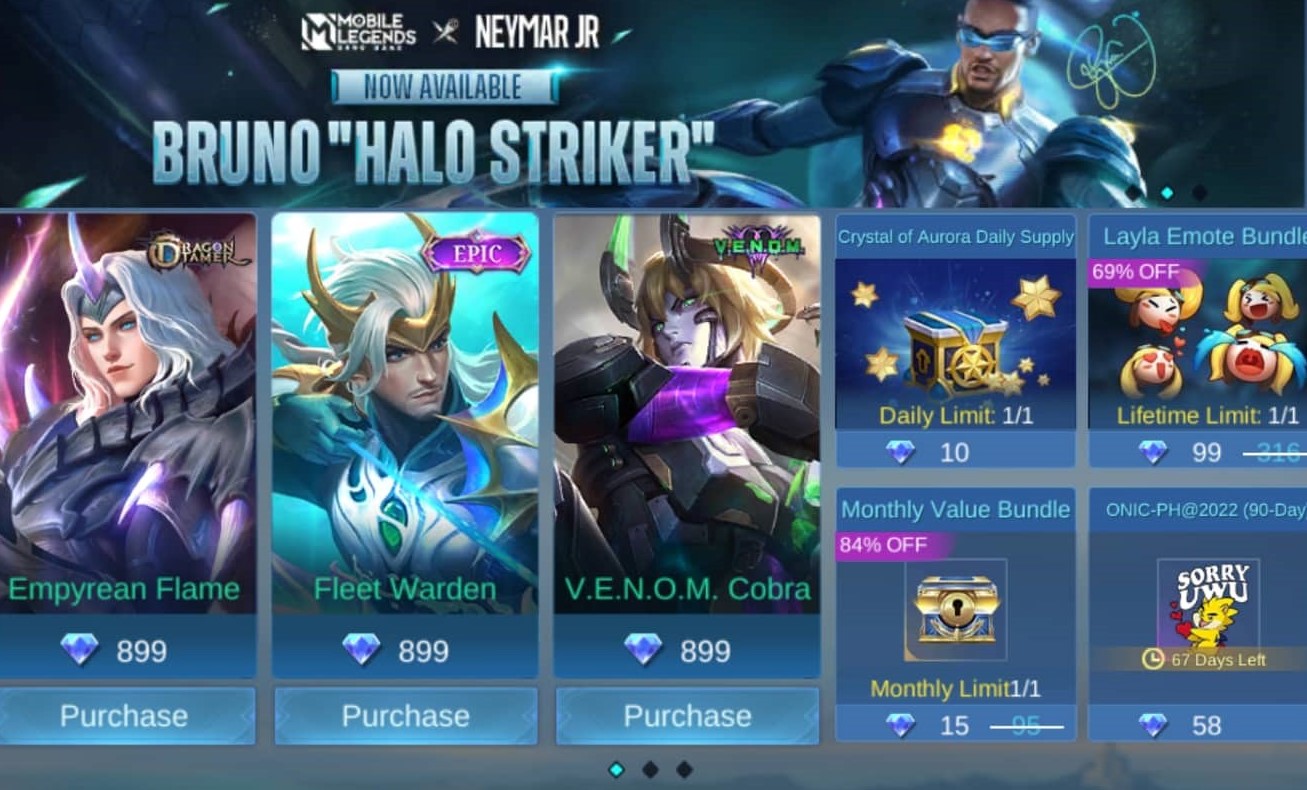 Get the Bruno exclusive skin
Although free to play, the game does have an in-game currency that you could purchase with your real life money. The in-game currency called diamonds allow players to purchase skins, battle emotes, recall effects, avatar borders, starlight memberships and new heroes.
Items in the store come with different rarities. Hero skins and recall effects are one of the most sought after items in-game as these can be flexed during the game. There's nothing better than destroying your enemies and spamming your flashy recall and emote effects.
Are there any elements of Pay to Win at all?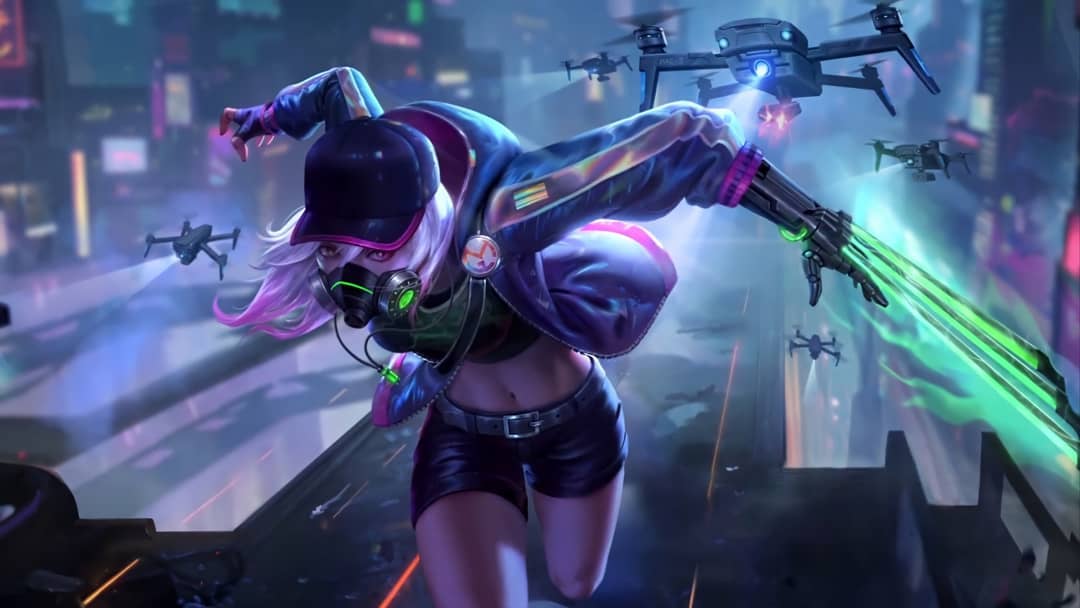 Awesome skins are available
With zero element of pay to win, the game is as free as you would like it to be. People reach the highest ranks with zero in-app purchases, no one at Mythical Glory is getting bashed for not having skins, the game is about skill afterall. We ain't judging the spenders tho, the shiny and flashy skins in game look totally awesome! Slashing your way up to the highest ranks with Natalia's Spectre skin is totally cool!
What are the Prices of Items?
In game shop has tons of skins!
The rarity of the skin depends on their worth in diamonds and availability, some skins are permanently available whereas the rarest one's become unobtainable after their initial release. Hardcore collectors better watch out and save up for all the upcoming limited-edition skins. Anime lovers beware! As new Jujutsu Kaisen skins are being teased for release in 2023!
Check out the rarity types below:
Basic - most simple skins you could buy with minimal changes on the heroes appearance. Costs around (269 Diamonds)
Elite - always available in-shop and costs around (399-599 Diamonds)
Special - skins which contain some sort of special effects and costs about (749 Diamonds)
Epic - skins you should look out for as they have moving avatars, special effects and these always look awesome and shiny! These costs about (899-1088 Diamonds)
Collector - some of the rarest types of skin which makes it the most valuable. Includes special effects, gold borders, shine, and avatar animation which also make it the most expensive. The cost of these may vary since these use spin systems.
Others - most of the skins in this category are only available for a very limited time and may or may not show up in the stores again. Prices also vary greatly but expect to spend quite a bit especially on event and collaboration skins.
Starlight
Tournament skins 
Event skins
Collab skins
Other items like emotes range around 60-199 diamonds.
Is Mobile Legends a Fair Game for Players Who Don't Purchase Anything?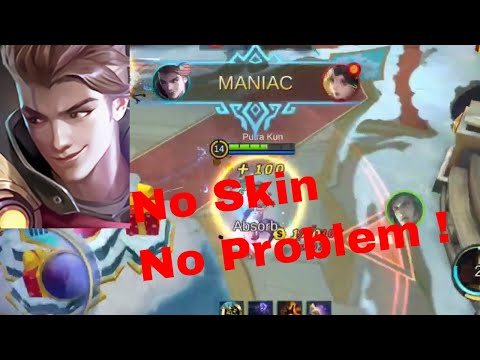 Claude No Skin MANIAC | Mobile Legends |
F2P players actually dominate the game as much as spenders. The main objective after all is to reach the highest rank of Mythical Glory. It has always been a bigger flex to show your Mythic points and global ranking rather than flashy new skins. Of course nobody can talk trash about your no-skin hero if you can destroy them in 1v1's and teamfights, so you better focus on improving your skills rather than making your heroes extra pretty.
Free to Play players may ask: Can I join weekly tournaments without spending? Can I reach the highest rank being F2P? Can I join the global leaderboard?
Yes, yes, and YES! All of these are free features of the game! There are skin drops that happen from events giving everyone a chance to get cool skins. With a bit of grinding, players can also buy skins using fragments which drop from chests. With a bit of grinding and luck, you will be having tons of hero skins without ever spending a dime.
If you love battles but don't want to spend real money to get to the top, then this game is just for you!
You may also be interested in: