[Top 10] Minecraft Horror Servers That Are Fun
Updated: 15 May 2020 6:34 pm
Reminiscent of some of the scariest Minecraft horror maps ever to grace the Internet, these servers are amazing for fans seeking a fright!
Who said you had to face the nightmare alone?
The world of Minecraft is an exciting place where anything can happen. As a sandbox construction and survival game, players can tailor their gaming experience to their exact preferences. Some hardcore players create servers to allow other players to join their gameplay, creating a delightful and unique experience for all.
For some servers, the focus falls on one simple goal: survival. These servers often incorporate elements from the horror genre such as zombies, an abundance of hostile mobs, and player versus player mechanics. These horror aspects add a new level of challenge to the server experience, encouraging players to play harder and seek out new and creative methods of victory.
The world is a terrifying place, but with friends, it can be a whole lot more exciting. So grab some close buddies and take a look at the top ten best Minecraft servers with horror aspects available to play.
10. Scary Skies
Fear the skies! In this exciting New Era Skyblock server, players are plunged into a world of medieval terror. With a series of custom plugins and unique features, Scary Skies takes Skyblock servers to a new level. Take on other players and rule the skies, or risk being sent crashing to the ground. The sky's the limit, and how long you survive is up to you.
What's Awesome About This Server:
Priding themselves on a fair and fun gaming experience for all players, Scary Skies offers a unique online store with balanced upgrades such as crate keys and perm packs.
Featuring customized plugins and a variety of name tags to choose from, this server creates a unique experience and delightfully horrific adventures.
A donation service to help maintain the server provides awesome rewards, 1v1 gaming access, and other unique prizes. Become a larger part of the server community and join a large group of folks who are passionate about Skyblock PVP servers.
From daily and monthly awards to custom enchantments, players are guaranteed an enjoyable experience from the moment they join the server!
Server Details:
IP: scaryskies.mc-srv.com
Player limit: 100
Uptime: 20.00%
Check out their website here!
9. TerrorGames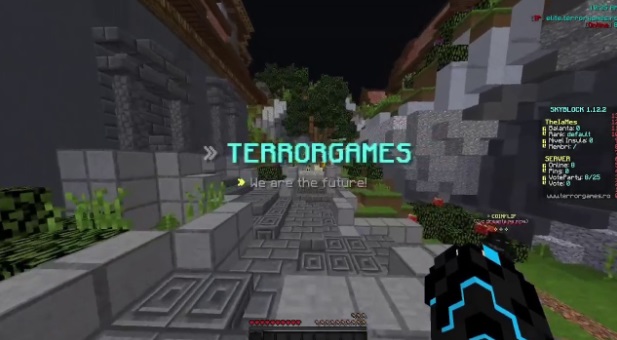 The future is terrifying! In this futuristic server, players can enjoy all the excitement of victory and the cold horror of space. With a variety of game modes and a friendly staff monitoring the server, this community is excellent for fans of both the science fiction and horror genres. Will you last among the cold void of space?
What's Awesome About This Server:
An exciting survival experience! The world is a terrifying place, and only the strong will live to see another day. Team up with other players or stand on your own. The choice is yours.
Test your abilities in an advanced form of PvP modes. Players can take advantage of original PvP, Skyblock, PvP, End PvP, and Nether PvP modes. The only limit is your imagination. Will you emerge victorious?
Players can enjoy a unique gaming experience in the form of Space Survival: a hardcore survival mode for players desperately seeking a challenge.
Featuring a unique multilingual system, currently available in English and Romanian, to allow players to select their preferred language within the server.
Server Details:
IP: play.terrorgames.org
Player limit: 250
Uptime: 95.00%
Check out their website here!
8. DeadMC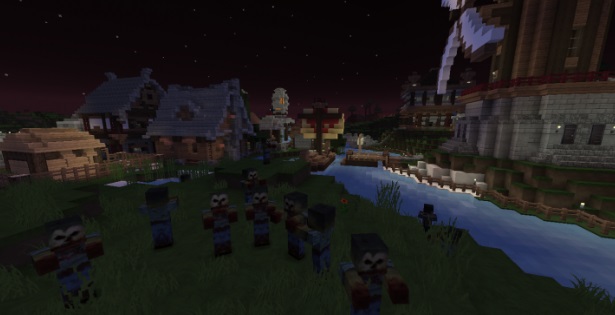 When the world is ravished by the undead, there's only one thing to do: try not to get eaten! In this survival server, players can team up with other players to take on the undead. Building wealth, powerful defenses, and weaponry will increase a player's chance of success, but only if you're strong enough to survive night after night of terror.
What's Awesome About This Server:
Build up your defenses and create towns for other players to join. Zombies fall easier with hard work, and being a member of a team makes the task that much easier. The night is dark, so why not go with friends?
Survive against the undead who prowl the night, and rise against all who challenge you. The hardcore PvE game design allows the most competitive players to take charge.
Frequent updates and improvements ensure that players will have the most enjoyable gaming experience.
Players can complete tasks to reap amazing rewards! Build towns, claim land, recruit members, and build a powerful empire to defend against the undead.
Server Details:
IP: play.DeadMC.com
Player limit: 1,000
Uptime: 100%
Check out their website here!
7. Minecraft Left2Die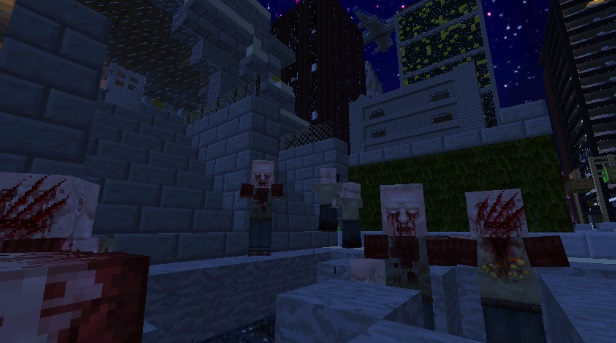 In this server, the consequences are dire. Players can take on the zombie apocalypse, fighting their way through an army of the undead. With the ability to become infected themselves, players must be extra careful when raiding for supplies. One wrong step can result in instant death. How long will you survive when the stakes are raised?
What's Awesome About This Server:
This hardcore survival server features an exciting new aspect: Infection! Infected players cannot gain access to quarantined areas in the map, and uncured Infection results in zombification.
Re-enact The Walking Dead and team up with other players to survive. With custom game modes and new aspects to gameplay, this server is one for the books.
Raid the nearby city for supplies and live to survive another day! Be careful of Zombies prowling beyond the safety of walls, waiting for the right moment to strike.
Players can interact with friendly staff members to resolve issues and gain support during their time in the server. Become part of a growing community seeking eager participants and hardcore survivalists.
Server Details:
IP: play.minecraftleft2die.com
Player limit: 30
Uptime: 97.00%
Check out their website here!
6. NetheriteMC
In this Hellish addition to the Minecraft community, players can experience the terror of the Nether. With a respectful and welcoming community, this server takes its place as one of the most enjoyable semi-vanilla gaming experiences available. Survival is a true challenge, and only the strongest will endure. How long will you survive?
What's Awesome About This Server:
Take on the EnderDragon in this Hellish world. Eager to face off against the mighty dragon itself but too concerned to go at it alone? Team up with other players and make a powerful gaming experience all your own.
Take part in exciting events and enjoy frequent updates! With the most recent update taking place as recent as April 21, 2020, this server is driven to providing the best possible playing ground for its community.
With strict rules against griefing and raiding, this server is perfect for those desperate for a PVP gaming experience without the risk of being ganged up on.
A respectful and friendly community, this server prides itself on its strict care for its members. Players can find new friends in this Hellish game of survival and experience a Minecraft server unlike any other.
Server Details:
IP: netheritemc.com
Player limit: 50
Uptime: 93.00%
Check out their website here!
5. Herobrine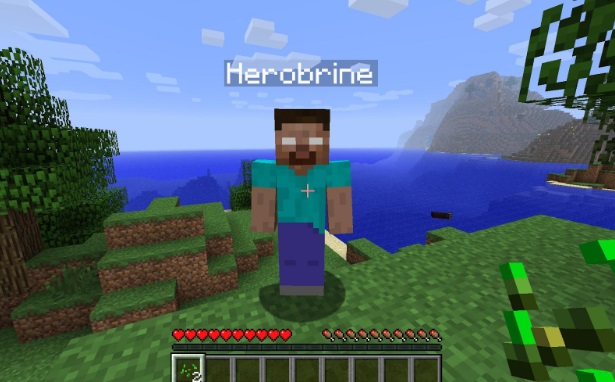 Fans of the Minecraft horror community know the name 'Herobrine' almost as well as they know their own. The haunting Creepypasta figure has frightened many a player into searching for signs of his arrival. This survival server brings the terror to life. With unique Skyblock factions and town options, this horrific server is one that won't soon be forgotten!
What's Awesome About This Server:
Become part of an amazing online community! Create during the day and prepare for the chaos of nightfall, and see how long you can survive against the elements and other players.
A beautifully built and terrifying world available and welcoming to all, creating a unique gaming experience.
Utilize a unique and extensive online shop to enhance your server experience. Purchased items will appear in-game shortly after purchase, making you a true force to be reckoned with!
Running on the newest updates on Minecraft, this server keeps up with the times! Maintaining an up-to-date gaming experience allows players to have an amazing, bone-chilling time.
Server Details:
IP: Herobrine.org
Player limit: 1,000
Uptime: 100%
Check out their website here!
4. HavocMC - Home of The Mining Dead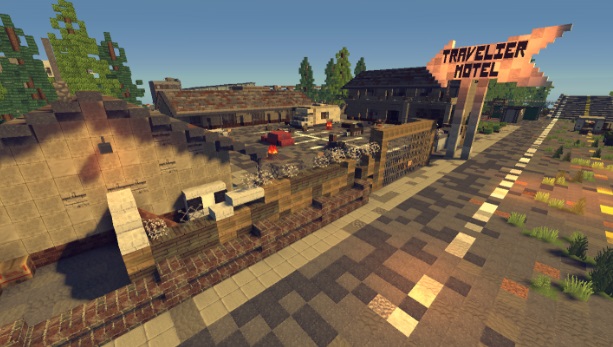 In this extensive rendition of AMC's 'The Walking Dead', players can team up with other players and fight off Walkers. Explore a thorough map, fight against other players, and become part of a terrifying post-apocalyptic nightmare. How long will you survive among the zombie apocalypse? Will you thrive, or will you become another casualty?
What's Awesome About This Server:
Players can choose from over 30 different kits based on iconic characters from The Walking Dead series. Customize your gaming experience, follow in the footsteps of your favorite characters, and become a zombie-hunting expert.
Explore an impressive 5,000 x 5,000 block map complete with renditions of locations from the series, including Alexandria, Woodsbury, the Prison, and others.
Take advantage of powerful weapons, customizable gun scopes, and take part in exciting challenges with PvP and PvE gameplay.
Become a member of an active and delightful community of horror and zombie enthusiasts. The world of Walking Dead comes to Minecraft, and it's guaranteed to be a scream!
Server Details:
IP: play.havocmc.net
Player limit: 1,000
Uptime: 98.00%
Check out their website here!
3. BogRealmsMC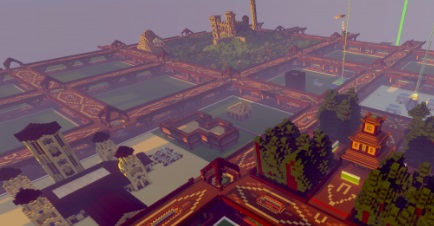 In one of the ultimate survival servers available, players can experience a unique and terrifying world. From multilevel challenges to a wonderful city created specifically for members of the community, BogRealmsMC is perfect for those looking for something frightening to test their horror survival skills. Take part in a variety of Battle Arenas, and see how long you can survive in a world of terror and mystery.
What's Awesome About This Server:
Build during the day and try to survive at night! Experience a world of chaos in this server's exciting survival mode. How long can you survive against other players and the creatures lurking in the shadows?
Featuring six different islands to choose from, players can tailor their gaming experience. Choose based on biomes, difficulty, or just pick a random island and see what fate has in store for you!
Chest, door, and storage protection are available for those concerned about PVP elements. There's no fear of grieving in this server!
Play minigames and form teams with a dedicated and active community. Explore mazes, utilize Skyblock challenges, and take on other players.
Server Details:
IP: play.bognations.com
Player limit: 200
Uptime: 99.00%
Check out their website here!
2. Fallout: Nuclear Wasteland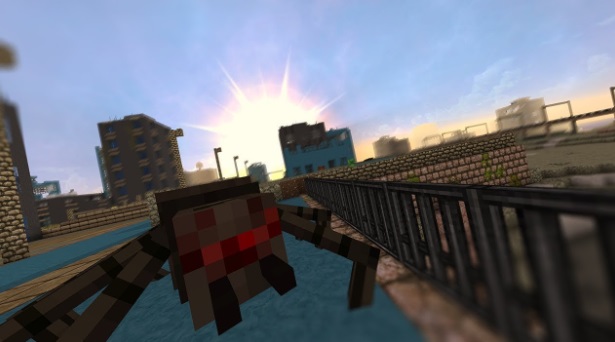 Fallout comes to Minecraft, and no one is safe! Featuring mutants, over thirty different types of weapons, and factions dedicated specifically to PVP events, this server is an exciting and horrifying time. Featuring elements from all of the Fallout games, players can experience the ultimate Fallout experience. Step into an apocalyptic world in this blood-chilling server.
What's Awesome About This Server:
Over thirty unique weapon systems, quests, and PVP factions, this server is excellent for those looking for an in-depth challenge.
Join an exciting online community in the server's online forums. Having an issue with the server, or suggestions? Reach out to the moderators and let your voice be heard!
Experience the very best of Fallout! Taking elements from each game and transforming it into a truly one-of-a-kind server, this dedicated server is excellent for fans looking for an homage to the best aspects of the Fallout world.
Be a part of one of the most enjoyable communities available for Minecraft. The world's fallen to ruins. Rise up and become a survivor.
Server Details:
IP: fallout.serverminer.com
Player limit: 60
Uptime: 100%
Check out their website here!
1. FNaF MC Network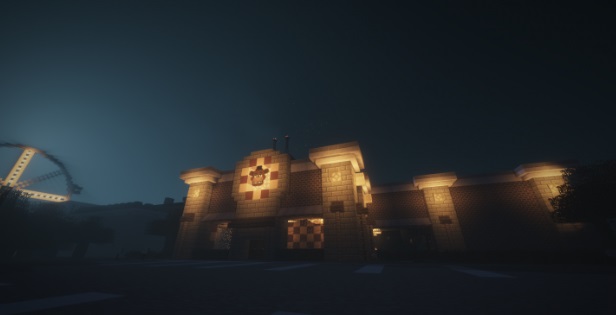 As one of the most iconic horror games ever to grace the Internet, Five Nights at Freddy's has quickly become a delightful and horrific part of the Minecraft community. This exciting roleplaying server takes all the fright of FNaF and brings it into an exciting community, complete with a top-notch survival world, VIP plans available for purchase on their online store, and a spine-chilling atmosphere.
What's Awesome About This Server:
Built strictly around the concept of role-playing, this horrifying server allows players to dress up as the iconic animatronics and navigate impressive replicas of the FNaF playing grounds.
Players can experience a unique survival world, as well as unlocking creative plots from the customized server webstore.
Join an active Discord server and become part of an amazing community! The world of FNaF is alive and well, and true horror fans will find themselves at home among other fans of the horror Minecraft genre.
Behold the horror of the infamous Freddy Fazbear's Pizzeria and create your own horror adventures with other hardcore fans.
Server Details:
IP: MC.FNAFMC.NET
Player limit: 80
Uptime: 98.00%
Check out their website here!
If you enjoyed this article, you may also be interested in:
Image Gallery