NASCAR Heat 3 Career Mode Guide - How It Works
Updated: 04 Sep 2018 7:29 am
You start off in the dirt and make your way from there!
NASCAR Heat 3 takes the Career mode aspects from NASCAR Heat 2 and greatly improves upon those. You started off in the Camping World Trucks and did Hot Seat races to try to get a job there, climbing your way up as you could. It's the same this year but with more twists and turns than before!
NASCAR Heat 3 Career Mode Part 1: The Dirt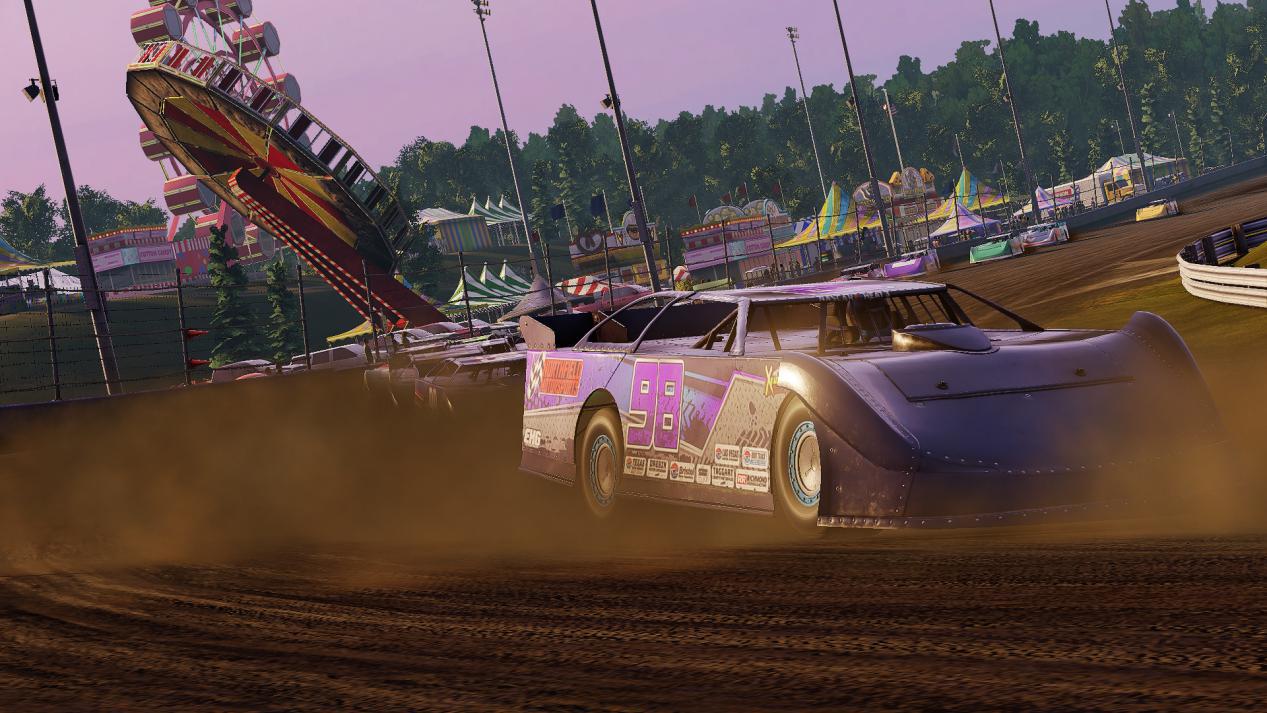 You start off in the dirt and make your way from there!
The biggest change from Heat 2 to Heat 3 is the dirt series, the Xtreme Dirt Tour. You have a true grass-roots series to start off with, unlike in NASCAR Heat 2 where you started off with the Trucks. This is a more realistic approach to Career mode since many of the big NASCAR stars of the past few years come from the dirt. (Jeff Gordon, Kasey Kahne, Tony Stewart, Kyle Larson, Alex Bowman, to name a few). You start off dirt racing and try to lock down a ride there and from there you get the hot seat offers to race in the Camping World Truck Series or Xfinity Series.
Starting off with your local dirt series is a great step for NASCAR Heat 3. Last year brought us the Trucks and Xfinity, and this adds much more depth. It approaches things in a realistic manner, since you can't just simply start off in a NASCAR series. It's much more realistic to start off in a local dirt series.
NASCAR Heat 3 Career Mode Part 2: Hot Seat Offers
You need to meet the requirements during Hot Seat events to get that shot at that team!
Once you've established yourself in the Xtreme Dirt Tour you're given a chance to get a Hot Seat offer in the Truck or Xfinity Series. For whatever reason a driver for a particular team won't be able to race a certain event and so you're given a shot. And if you can net the results the team needs they'll begin to look more towards you to drive that car/truck down the road. In the above example, to do well on your Hot Seat offer you need to get a top 20 finish. If you do that they very well may call you up down the road!
If you don't secure a ride the first time you can always wait for the next opportunity. Say you did the above and couldn't get a top 20 finish; that's fine. There will always be more Hot Seat offers down the road with different teams, you don't have to be 100% successful at every offer to get a ride in a upper series.
NASCAR Heat 3 Career Mode Part 3: Rivalries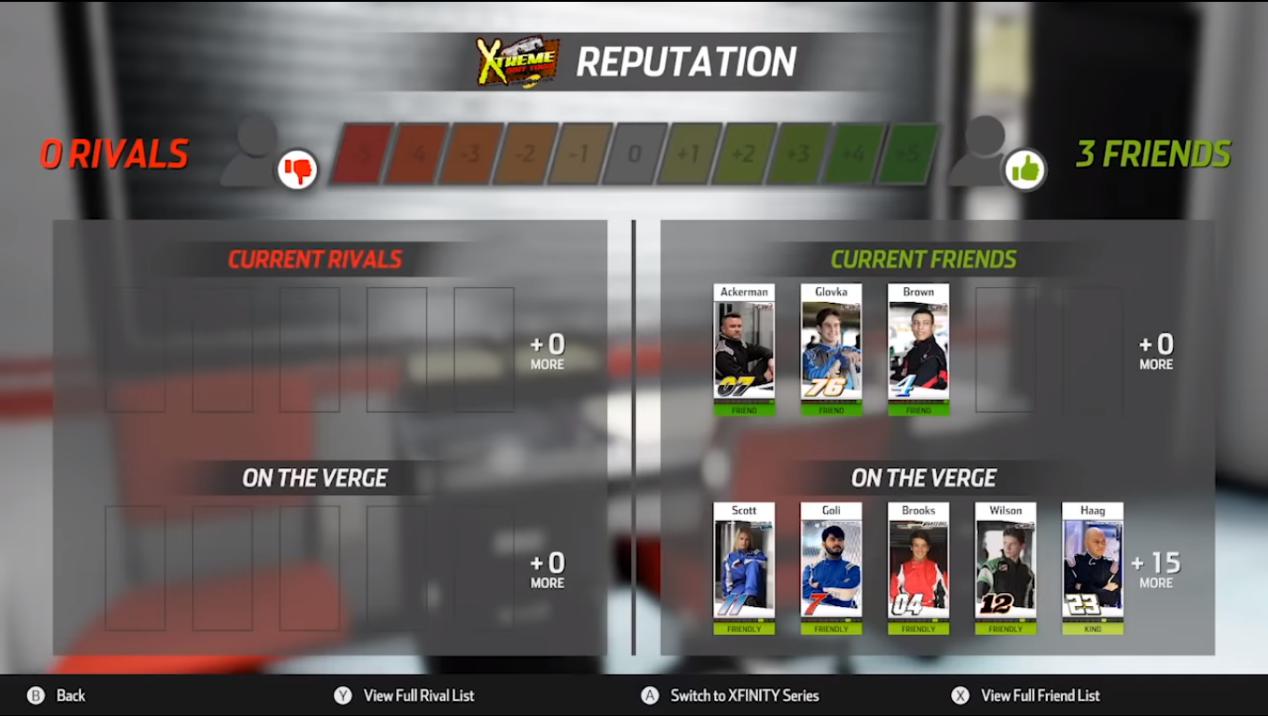 You definitely want to make sure you have as few rivals as possible!
As you're building your career, regardless of the series you're running, you can build friendships and rivalries. That's important because if you have a lot of rivals they'll make your race much harder, by bumping you more than what's normal, by blocking more aggressively, and things like that. In my NASCAR Heat 2 Career I had a lot of rivals heading into a Championship event where I was one of the Final 4, and I was taken out by a rival that didn't want me passing. It's critically important in these games to have people be your friends by racing them clean and keeping that rival section empty, as seen above.
If you have a rival you can get that to calm down and even become a friendship if you're easy with racing them on the track. And this year there are ways to interact, either positively or negatively, with drivers who are upset at you. How you handle those aspects of the game will impact how long they're a rival or not.
NASCAR Heat 3 Career Mode Part 4: Ownership Mode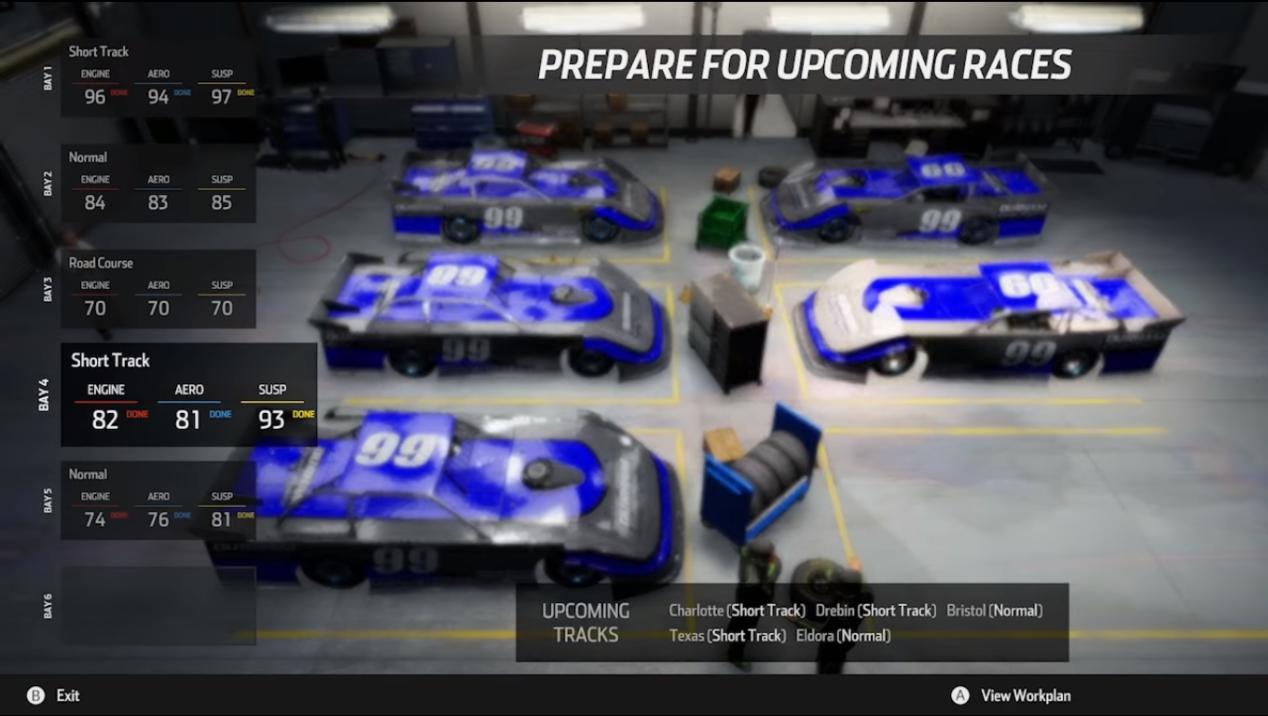 The ownership mode in NASCAR Heat 3 is quite deep!
Another major addition to NASCAR Heat 3 is the Ownership mode. You can own cars in any of the 4 series, from the Dirt tour all the way up to the Monster Energy Cup Series. You have to be wise with your earnings from the races so you can invest it in your team, such as having a good chassis for each of the different track types. Above you can see different ones for Short Tracks, Road Courses, and etc. Plus you need to hire good workers for your cars as well. You can not only race for your career but you can be an owner at the same time.
For example, say you want to drive in the Dirt series, own in the Trucks, drive in the Xfinity, and own in the Cup. You can do all of that if you so desire! Or you can drive only, own only, the options are varied in NASCAR Heat 3 on this topic. You can own a series for a while and make your way back and it'll be there for you to drive in if you desire as well. Say you own a Dirt team and raced in Xfinity for a while but you wanted it back. You can simply go back and race for your team, they'll still be there. 
You may be interested in:
Image Gallery