Top 10 Best Sports Games for PC
Updated: 13 Jun 2018 1:21 am
Prepare for a Slam Dunk
Top 10 Sports Games for PC
Like many of you out there, I'm both a huge fan of sports and videogames. So, I understand it is a little bit discouraging to see that, on PC, it's impossible to play some of the biggest sports franchises out there (like MLB The Show, or Madden NFL). But, fear not my friends, PC is the land of opportunities for gaming. Where big titles fail, smaller ones rise, giving us some fantastic games to play. With that in mind, I've compiled a list of the best sports games on PC. Enjoy!
10. Football, Tactics & Glory
Football Tactics is a 2018 turn-based strategy football simulator (try saying that 5 times in a row). It was developed by Creoteam and it's a game that redefines the way you play football. This game has been compared to XCOM before, and the similarities are clear. The game has a strong campaign mode with robust customization features, a progression system with skill trees, and a top-notch face editor. It also supports mods, generating a playing experience that doesn't get old after hours of play. Rather than create a Fifa/Pes clone, Creoteam has developed a robust strategy game that (like XCOM) is fun, addictive and challenging. For doing something different in the football simulator genre, Football Tactics and Glory deserves a spot on this list.

Football Tactics & Glory lets you play amazing strategy battles on the field with a charming cartoon style animation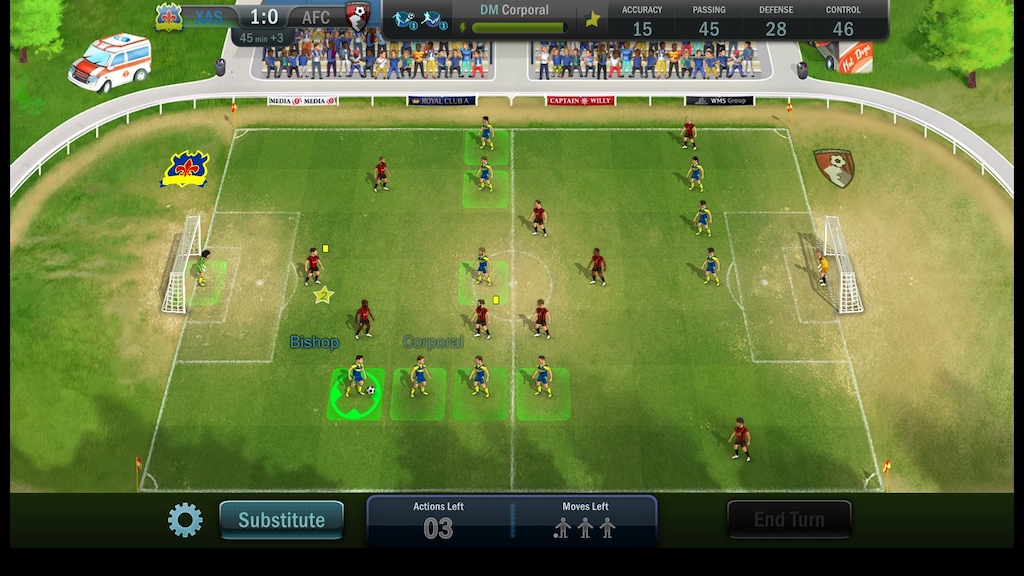 A Football game for Civ fans
Image Gallery