The Top 10 Best FIFA 18 Teams
Updated: 06 Jun 2019 4:56 pm
This won't be your average "best teams" list
What Are The Best Teams in FIFA 18? 
Sometimes, it's just impossible to pick a team when you play FIFA, isn't it? I mean, you get to pick so many teams from all over the world, and though you try to use someone new, you end up choosing Real Madrid… Again!
The truth is, this repetition tends to get stale after a while. I've played this game for more than half my life, I should know! That's why, over the years, I've given a try as many teams as possible, finding some true diamonds in the rough.
Having said that, I've decided to make a list of the best -not so obvious- teams to play as in FIFA 18, if you're expecting Paris Saint Germain or Bayern I'm sorry, but with that in mind let's begin the list proper.
10. Ajax (Netherlands)

If you look closely, you'll see Kasper Dollberg had his eyes closed
AFC Ajax is popular among players due to their deep farm system, which makes them perfect for manager mode. However, they make this list largely because people tend to forget that Ajax is more than just FIFA's breeding ground. 
André Onana is a great goalkeeper; Joël Veltman, Mathijs de Ligt and Nicolás Tagliafico make for an interesting combo in defense; Hakim Ziyech is in a league of his own; plus, Kasper Dolberg, and Justin Kluivert have a ton of potential. Few teams are as consistently good at turning boys into men as Ajax is, and for that reason they deserve a spot on this list.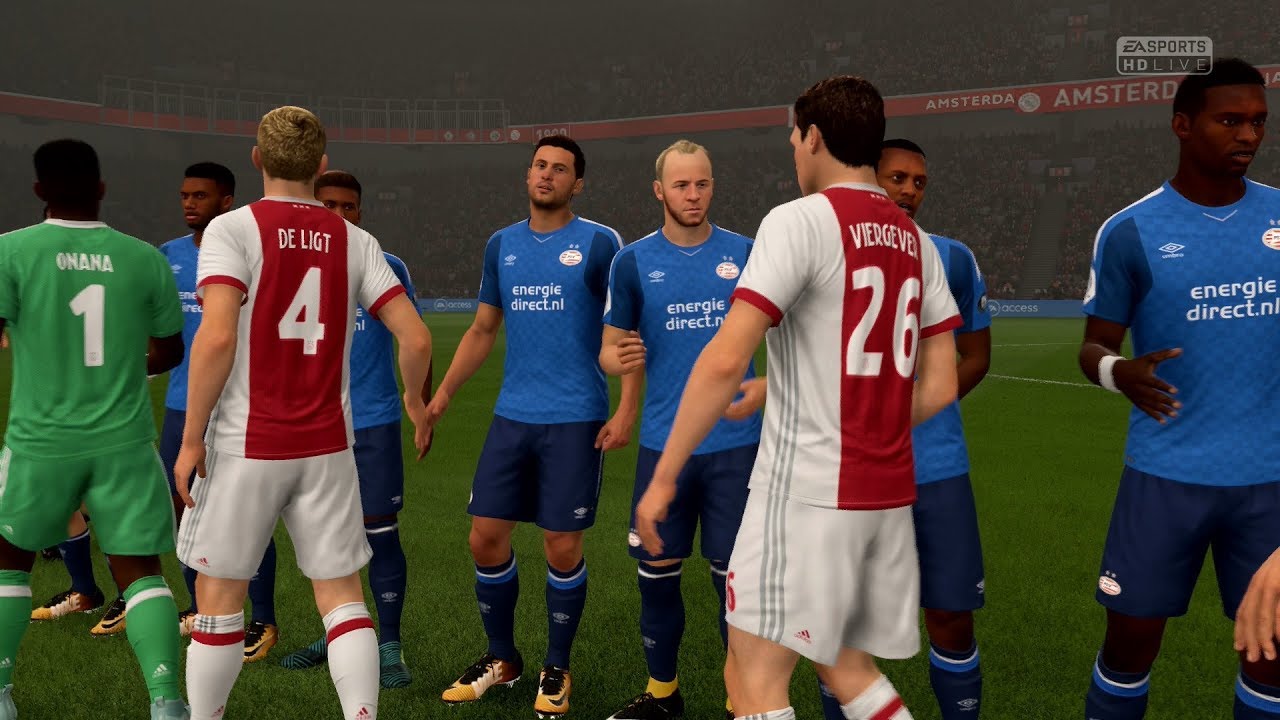 The rivalry is on
9. Wolverhampton Wanderers FC (England – Championship)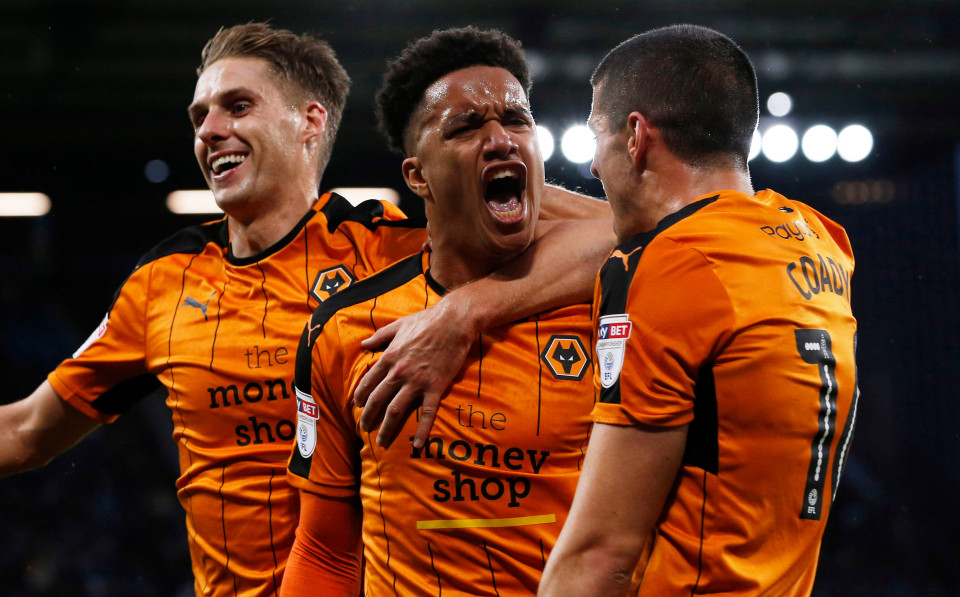 When nobody in your division can stop you
Total domination is what we saw on the Championship this year. A 99 points season with both, the best defense and attack in the league was more than enough for the Wolves to win the tournament and become the most intriguing new team in the Premier League next season.
Diogo Jota and Léo Bonatini are as good as any duplet of strikers you see on the EPL, Rubén Neves is a great midfielder with a high ceiling. The defense needs some work, and Jack Ruddy is not exactly a stellar goalkeeper, but, despite their lacks, they a riot to play with on FIFA 18.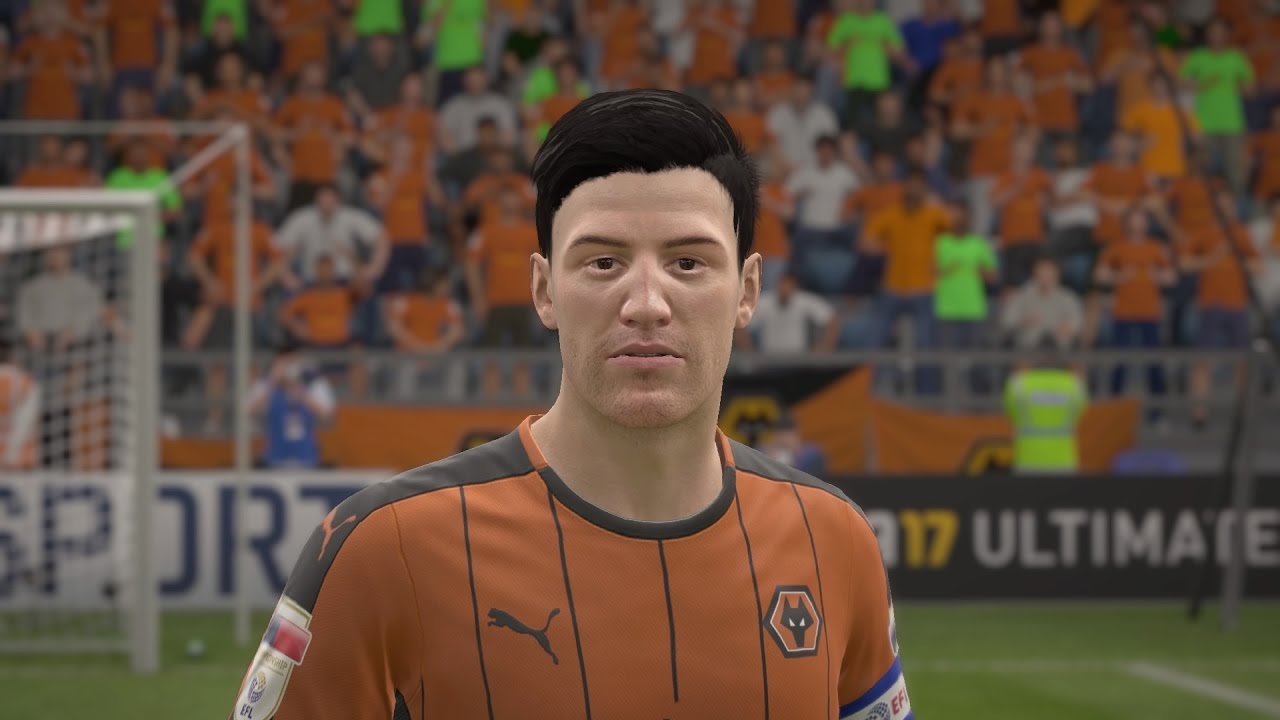 He's a hungry wolf
8. Celtic (Scotland)
Scontland's Greatest
It's the story of the big fish in a small pond. Nobody is ready for Celtic in their native Scotland. However, they are often overlooked and left to rot with all the unused teams from Scotland, Ireland and the lower English divisions. This shouldn't be the case though, as Celtic has one of the best lower-mid tier squads on FIFA. 
Charly Musonda, Jake Forrest, Scott Sinclair, Lee Griffiths and Patrick Roberts complete a formidable attack, and they even have a couple of young defenders with a lot of potential like Kieran Tierney and Kristoffer Ajer. This makes Celtic a solid, underrated team you should look out for.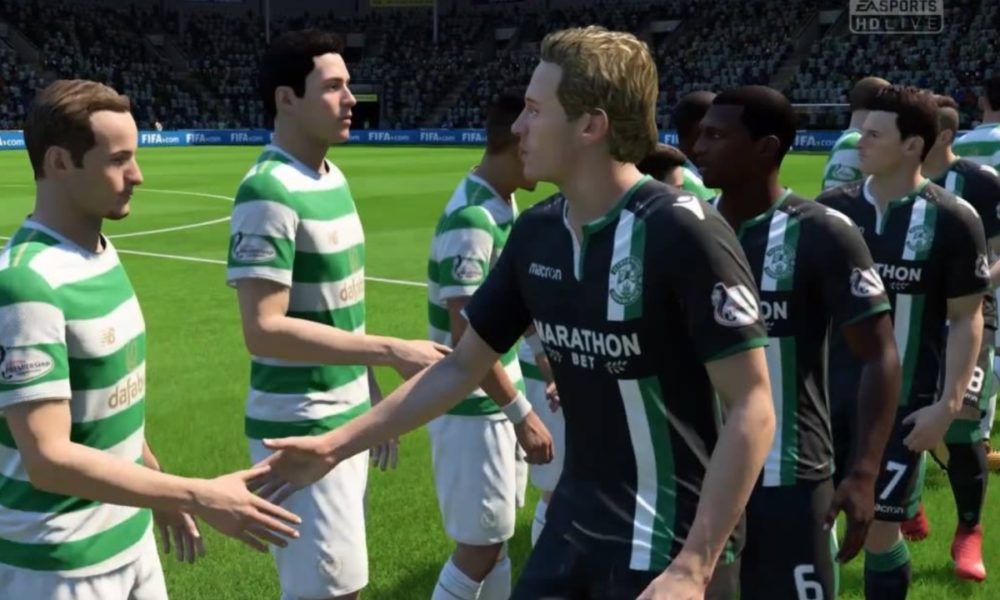 Crush the Scottish Premiership
7. Tigres U.A.N.L. (Mexico)
This team is about to roar
Can't we all agree that André-Pierre Gignac is an underrated star? This guy played amazingly in France for years and is currently destroying the Mexican league since arriving in 2015. He commands the terrifying striking force behind what could be considered the Mexican PSG, along with Edu Vargas, Enner Valencia, Jürgen Damm and Javier Aquino. 
Defense is their biggest weakness, but even then, not many teams with amazing attackers need fantastic defenders. Besides, the duo of Hugo Ayala and Juninho on the back is serviceable enough. Few teams from the Americas can play with "the big boys" from Europe, and Tigres can hold its own.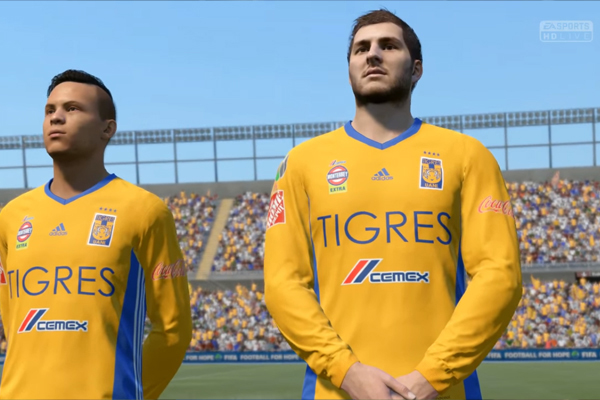 Gignac is simply the best
6. LA Galaxy (USA)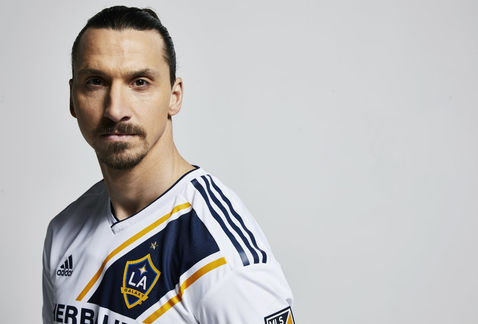 Zlatan has arrived
All that was said about Tigres, can be taken to the extreme with the LA Galaxy. While Gignac is an underrated star, Zlatan Ibrahimovic is the star, the Dos Santos brothers kill with their speed and agility, same as Romain Alessandrini. Galaxy scores, and they do it hard. 
Of course, there's one obvious flaw, their defense is… bad, to say the least. But, who cares?! When you can outscore basically anybody, a few goals against you are not a cause for concern.  Galaxy is basically a four-man team, but those players carry the rest and make it fun to get into all-out wars with rivals.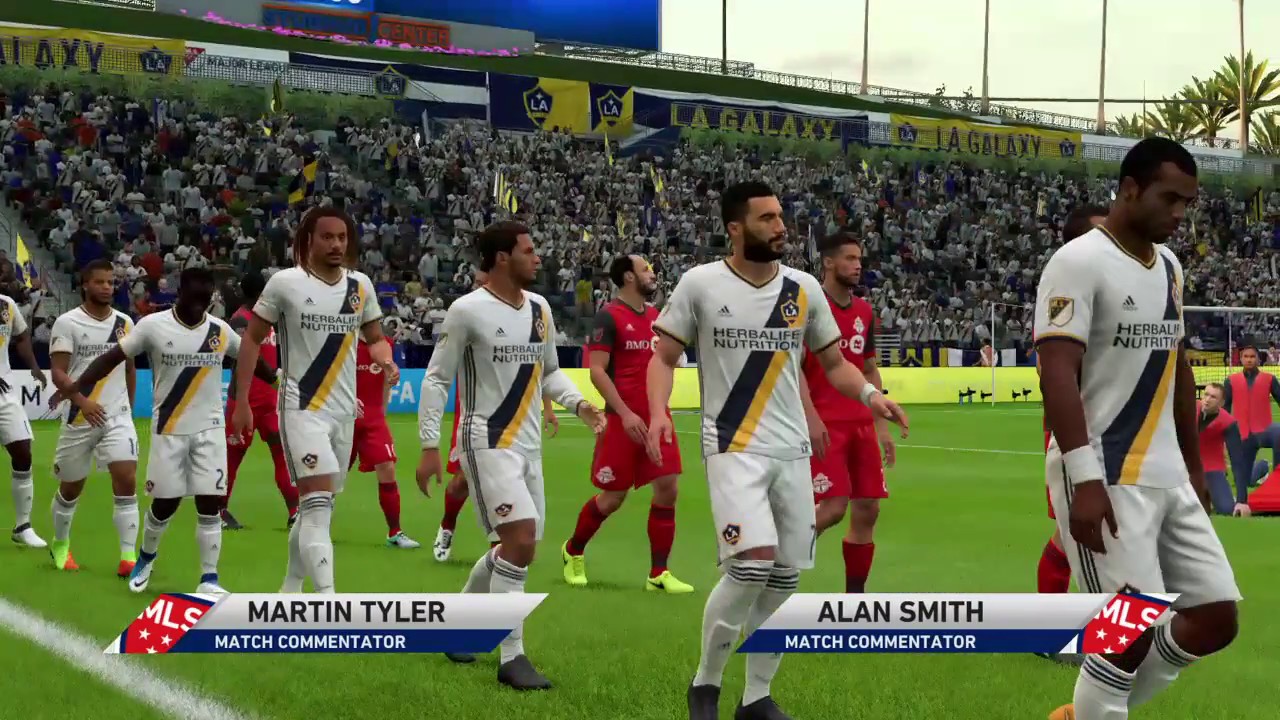 The fun is on its way
5. Racing Club (Argentina)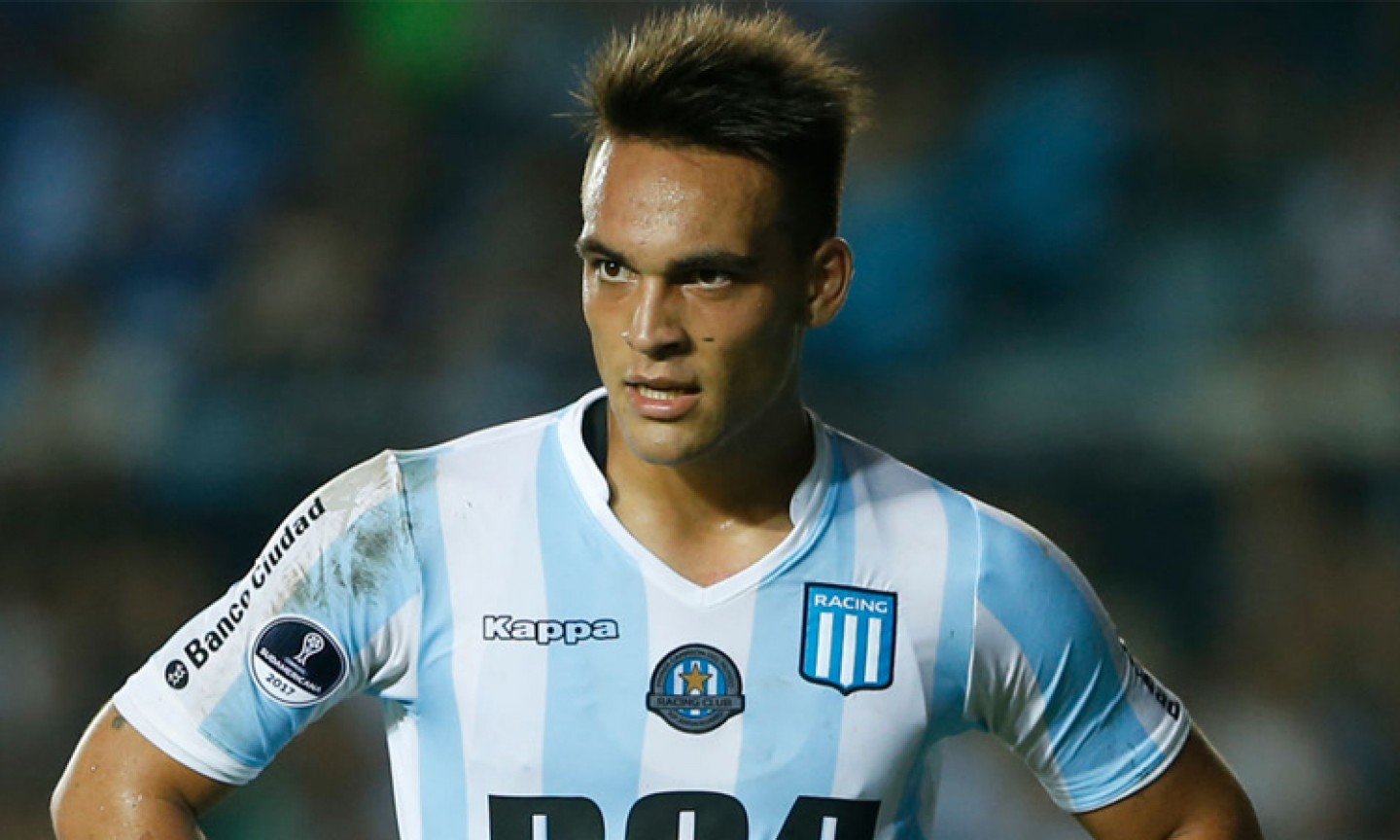 This is the next face of Football
The Argentinean league is best known thanks to Boca Juniors and River Plate. However, this is one of the most competitive leagues in the world; home of San Lorenzo, Independiente, and specially, Racing Club. 
First things first, Lautaro Martínez will blossom as a star in the next few years, he's an amazing striker and has all the tools to be in the football elite soon. Behind him, you get the experience of Lisandro Lopez, who's the very definition of fox in the box; Ricardo Centurión and Nery Cardozo are the leaders of a lineup that looks poised for international glory this year, and a hell of a team on FIFA 18.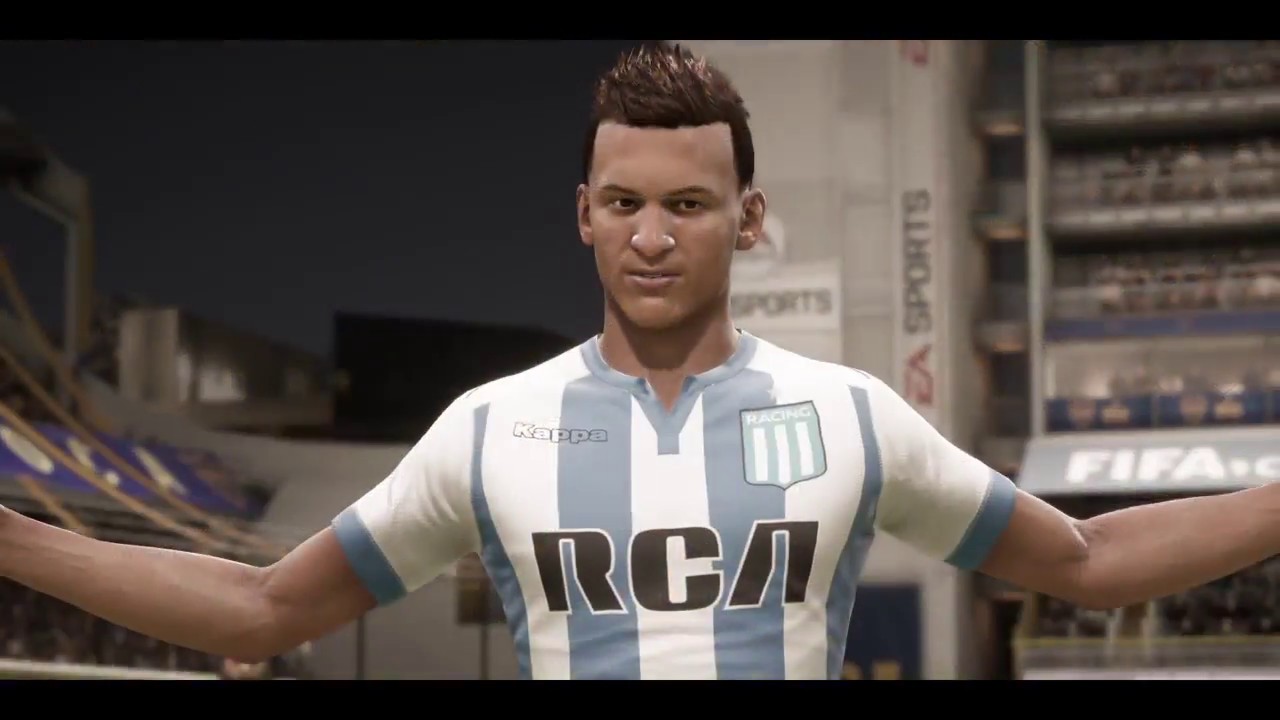 ... And a good looking-fella as well
4. Chile (International)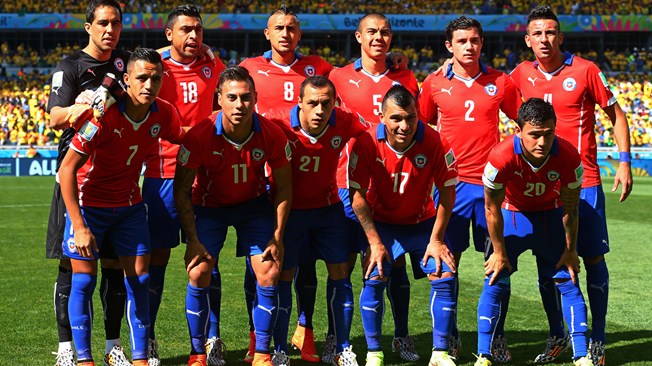 You can watch the World Cup on your couch... Just like them
Chile's exclusion from the world cup has been kept on the down low by Italy and Netherlands' respective failures, but the back-to-back America cup winning squad, led by Alexis Sánchez, will be sorely miss as well. 
Their strength lies in a deep midfield (Arturo Vidal, Charles Aranguiz, Pablo Hernández and Gary Medel), that plays a physical style (they hit hard) and makes sure Sanchez and company get all the balls they need to score. While their great team wasn't enough to get them a World Cup spot, you should look at Chile next time you play.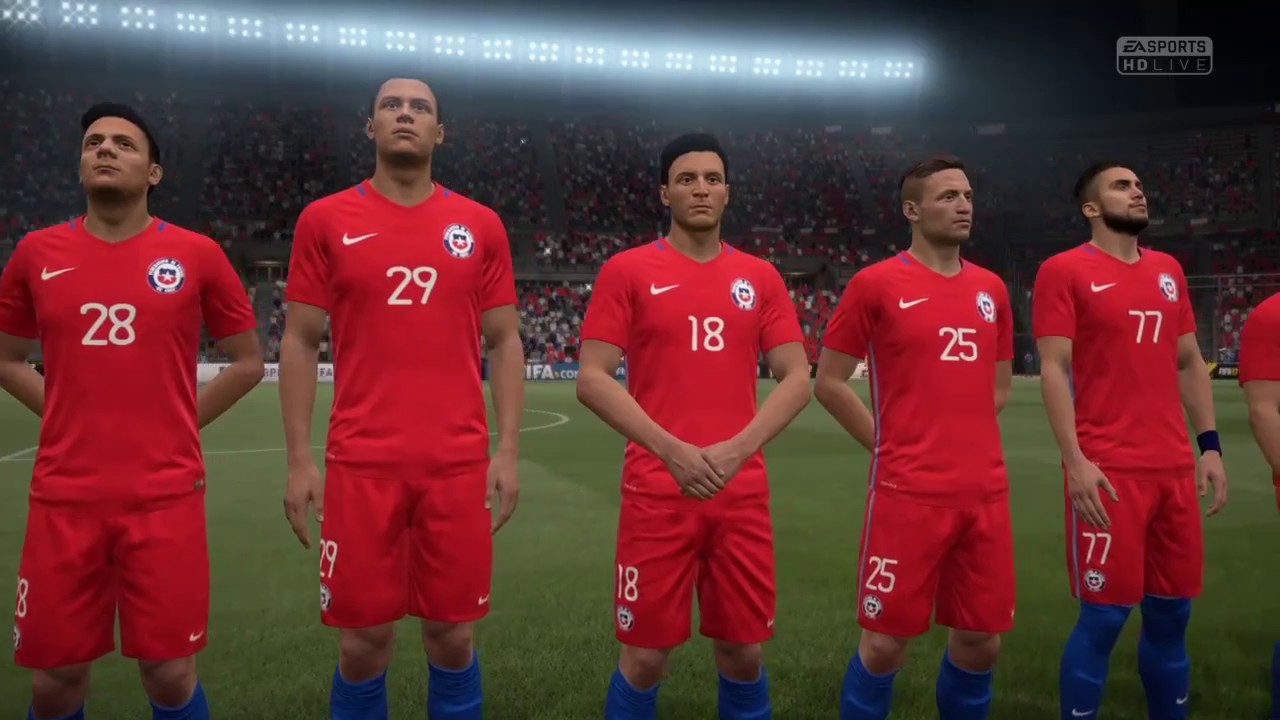 They're really good on FIFA though
3. Bournemouth (England – EPL)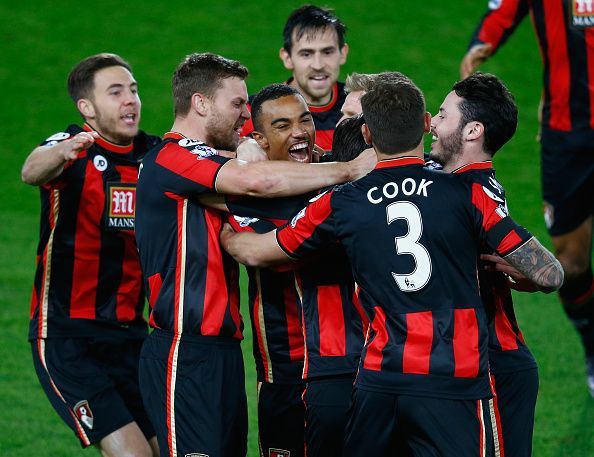 Tell me they're not the biggest underdogs you've ever seen
There's just an underdog charm to Eddie Howe and his group of doe-eyed boys who just go out on the field and leave their all every single time. The cherries don't have a flashy lineup, but what they lack in star power, they certainly make up for in cohesion. 
This is a team without a single large figure but with a group of players with complementing abilities: Nathan Aké, Steven Cook, Andrew Surman and Lewis Cook cover the defense and midfield well, and transition easily to help one of the fastest attacks in the league, with Jermaine Defoe, Jordon Ibe, Charlie Wilson and Joshua King. All this means that, despite their underdog status, Bournemouth is not a team to be messed with.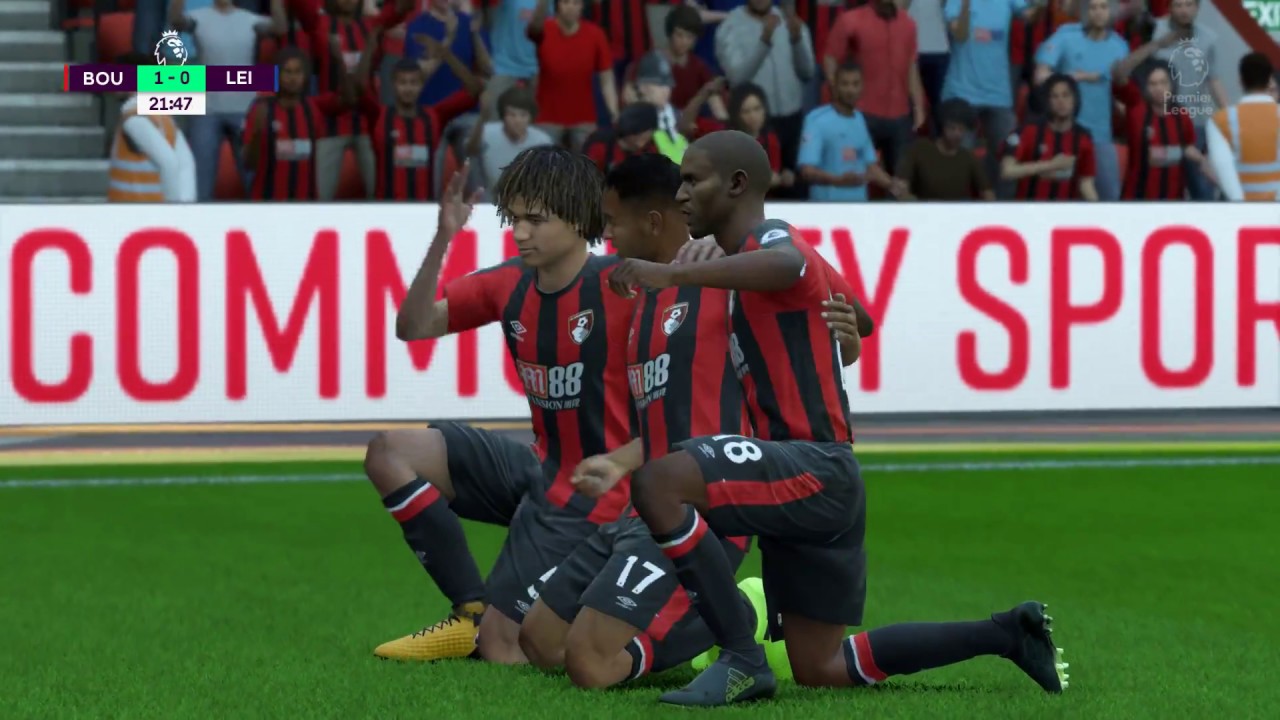 When people expect you to fail but you succeed
2. Real Betis (Spain)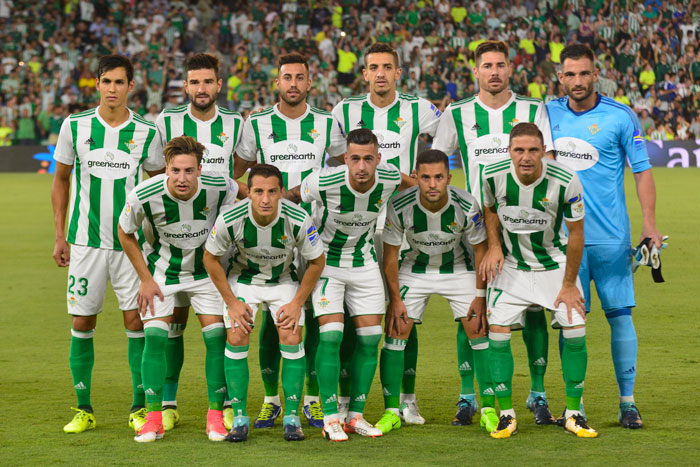 They're not supposed to be this good
La Liga has historically suffered a lack of variety in competition. Barcelona and Real Madrid will always come out victorious, despite the efforts from everyone else. However, unlike the top, the undercard is full of competition and surprises. This year's surprise was Real Betis, a team that has come out of nowhere and turned in a fantastic league effort (6th overall as of this writing). 
While a big part of the squad is getting up there in terms of age, Betis has a ragtag team of leftovers from bigger clubs, and that's what makes them compelling. Andrés Guardado moves a well-balanced midfield; with Adán as goalkeeper; and Marc Bartra, and Rubén Castro leading the defense and attack respectively. Solid is the correct word to describe Real Betis, and that's why they're here.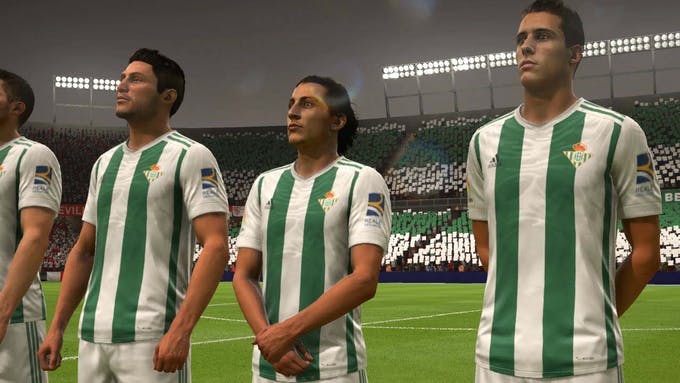 The white and green will crush you on the field
1. Hoffenheim (Germany)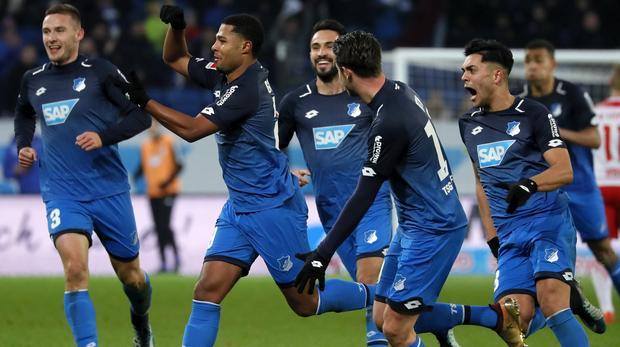 They look so happy to be number one
If it's difficult to be a mid-table team on La Liga, it must be hell for anyone not named Bayern Munich to play the Bundesliga. Every year a group of strong teams play to see who's going to win second place, because, in the end, Bayern will always raise the cup. This creates apathy towards the great German teams, of which, I think Hoffenheim is the most undervalued.
Oliver Baumann is an underrated goalkeeper; Kevin Vogt is commanding and leads a young core of defenders; the Andrej Kramarić-Mark Uth pairing was the second-best scoring duo at this year's Bundesliga. and, unlike Betis, they have two stars in the making, with Nadem Amiri and Serge Gnabry. All these qualities make Hoffenheim irresistible to pick and lands them in the number 1 spot.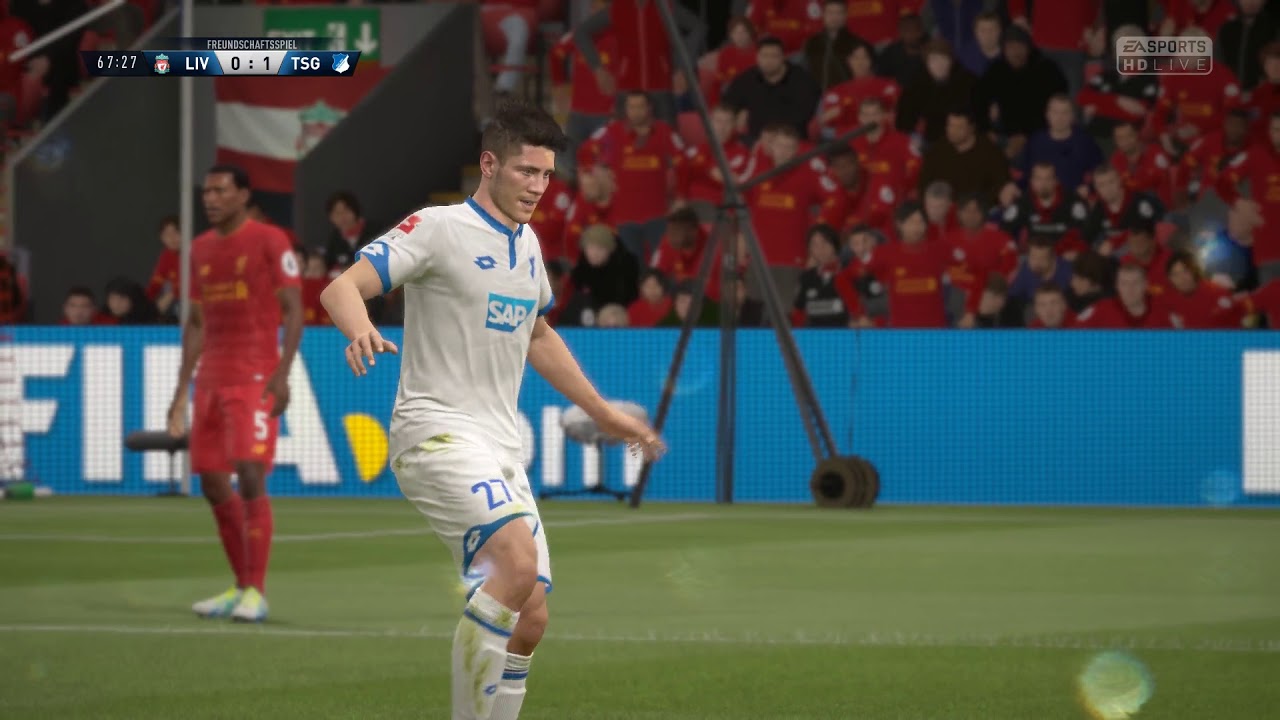 And the celebration continues
This is only my opinion, of course. There are a few squads that didn't make the list like Fiorentina and Genk, but now it's up to you. What do you think? Comment below what your favorite team is on FIFA 18.
You may also be interested in:
Image Gallery