Top 11 Best Football Games for PC
Updated: 19 Sep 2022 9:54 pm
Football games have been around the industry for a long time now. Even though these games were more geared towards consoles such as PlayStation, there are still plenty of games for PC users as well! So if you are a PC gamer who loves playing football games, here's 11 best football games for PC: 
11) Rocket League
Rocket League Gameplay
If you like cars and football, this is the right game for you! Psyonix launched this gem in late 2016, combining two of the most fun elements of video games. This easy to understand game is a mixture of exciting speeds and arcade-style football so you are always on the edge of your seat. 
One of the main reasons for this game's massive success is the mixture of two completely different elements of video games. Football mixed with fast cars gave birth to this amazing video game.
Crazy mix of competition and always trying different ways to beat your opponents is extremely exciting!
Rocket League is amazing because it's very straightforward, but still very exciting. Scoring goals while doing crazy backflips with your car is always going to be fun! 
Cars and Football…what more do you want?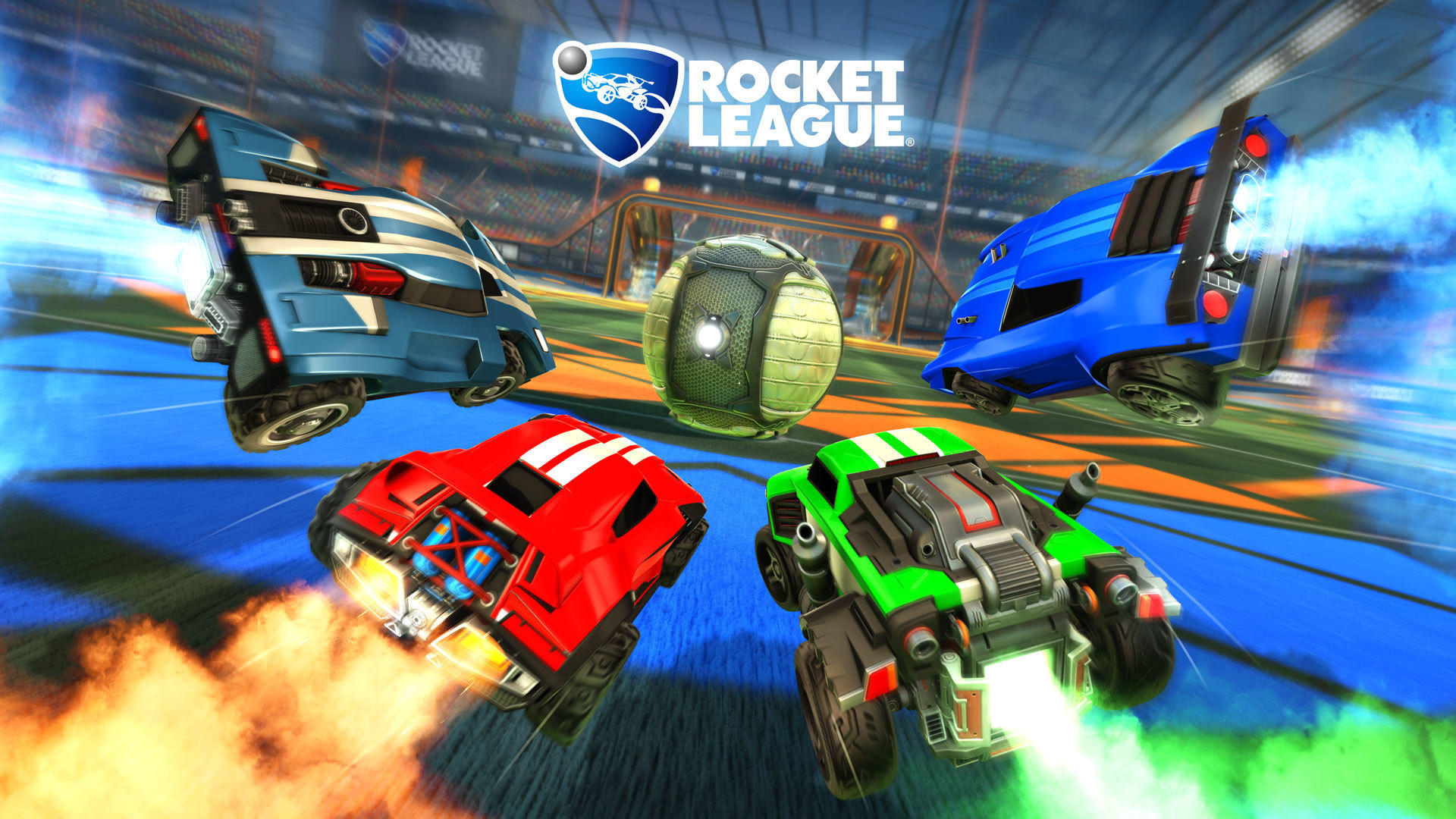 Flipping, turning, and scoring! Rocket League's craziness is unbeatable!
10) Axis Football 2019
Axis Football 2019 Gameplay
A game featuring immersive gameplay, extensive customization and plenty of such amazing things, Axis Football 2019 has become a game to play ever since it was released on Steam this year.
Usually dominated by AAA publishers, American Football doesn't get much representation from indie publishers. Axis Football 2019 is a fresh twist due to its amazing gameplay, use of trading and deep management and other awesome things.
Axis has IN-SEASON FREE-AGENT SIGNINGS!! Something that even Madden can't get right.
Different stadium as well as facility upgrades are also available to players, making the game more interesting.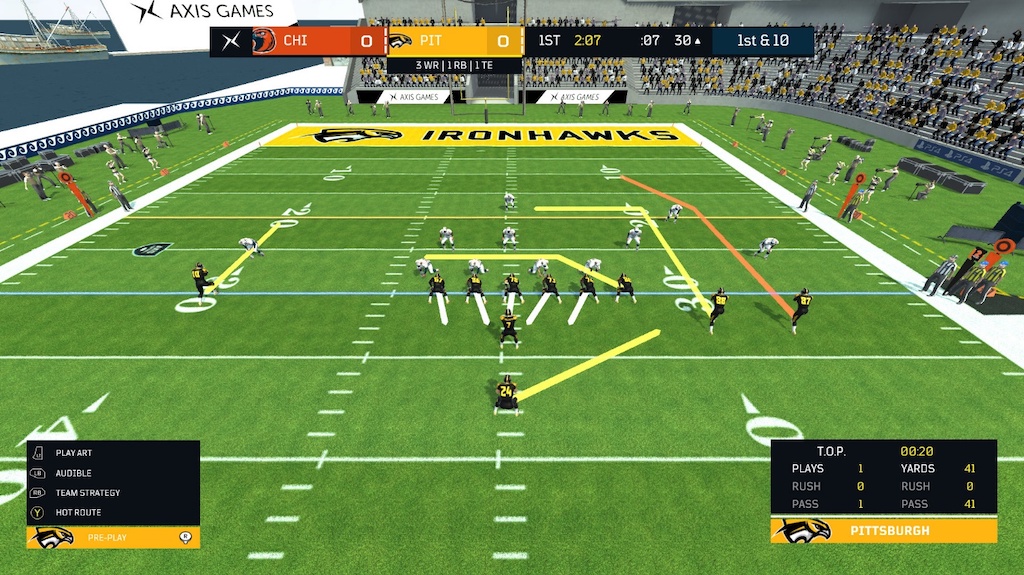 Strategize and win!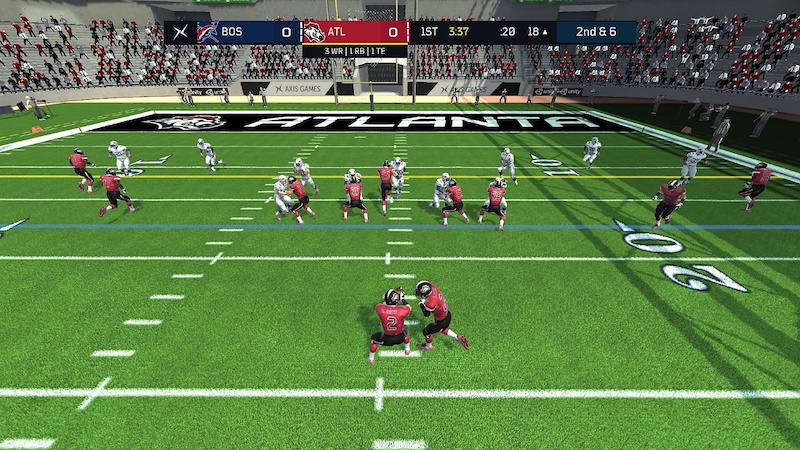 Hut Hut! Start Football season right with Axis Football
9) Football Manager 2019
Have you ever wanted to take charge of the club you love? Do you think that the current manager is not concerned about the legacy of your team? Download Football Manager 2019 and take charge of your own club! 
This critically acclaimed game offers perfect simulation-complete control. This new version of the game also simplifies the ways to nail down personalized tactics. 
You can literally play this for days, and still have fun with all the little details included in the game. 
Some of the great details which make it more fun include assistants giving reasons to replace captains, and foreign players must abide by their work permit regulations.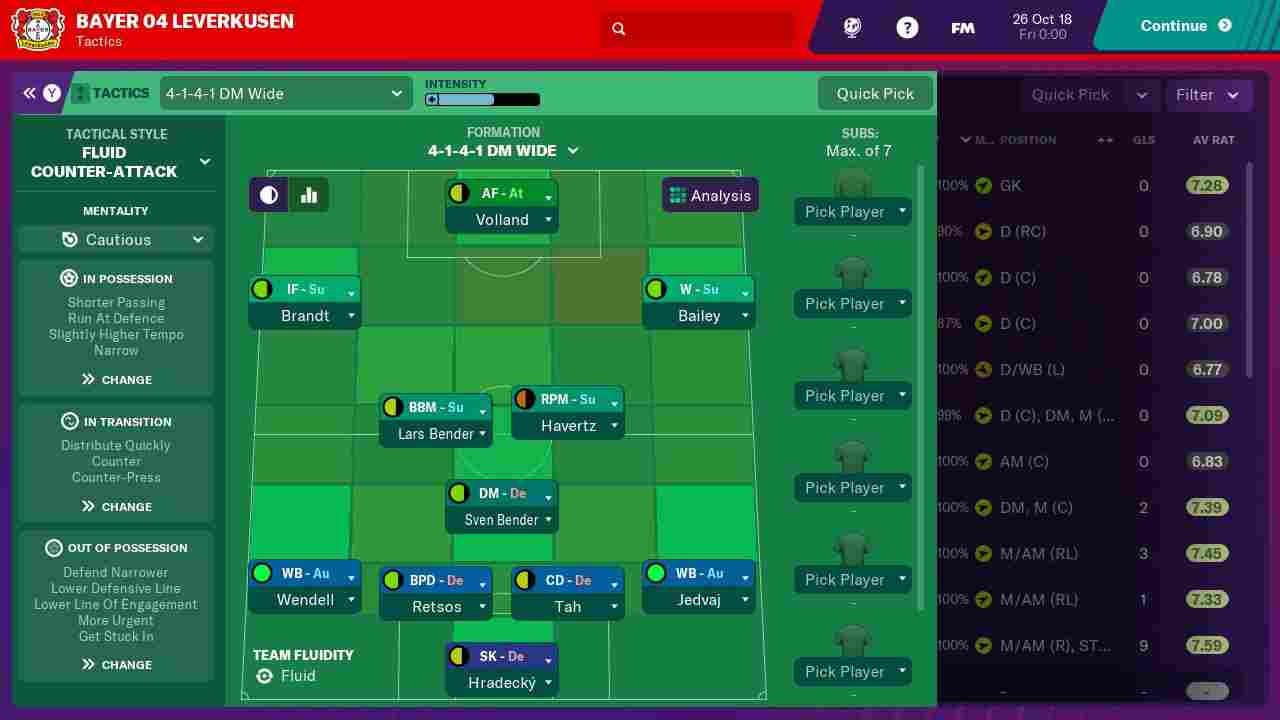 Be the best version of yourself in this amazing game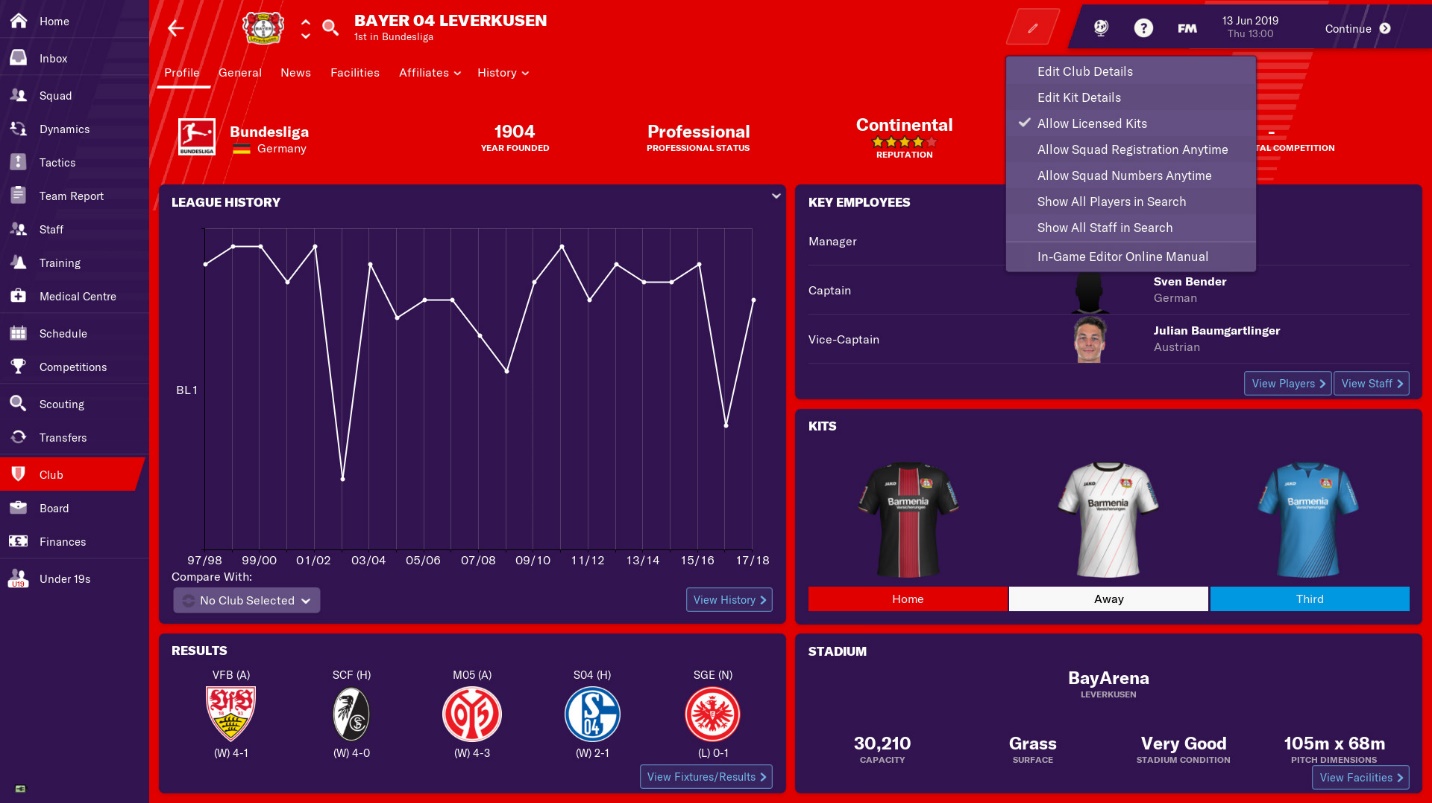 Fire your coach! Buy Messi for Manchester City! Do literally whatever you want in the new Football Manager 2019
8) Blood Bowl 2
Blood Bowl 2 Gameplay
Pairing Warhammer and American Football was perhaps the most genius trick the developers of Blood Bowl 2 could pull. These two aspects match so well that the game is highly addictive and just overall amazing. 
It is explosive, it is fun, and it is brutal! The slow-motion knockdowns and even gory deaths never get old. 
The timer adds a nice touch to the whole thing. Whenever something is timed, it turns into a competition. Play this game with your friends and try to be the best!
The voice acting feels real, the graphics are amazing and moreover- the single player campaign has a thrilling, immersive story!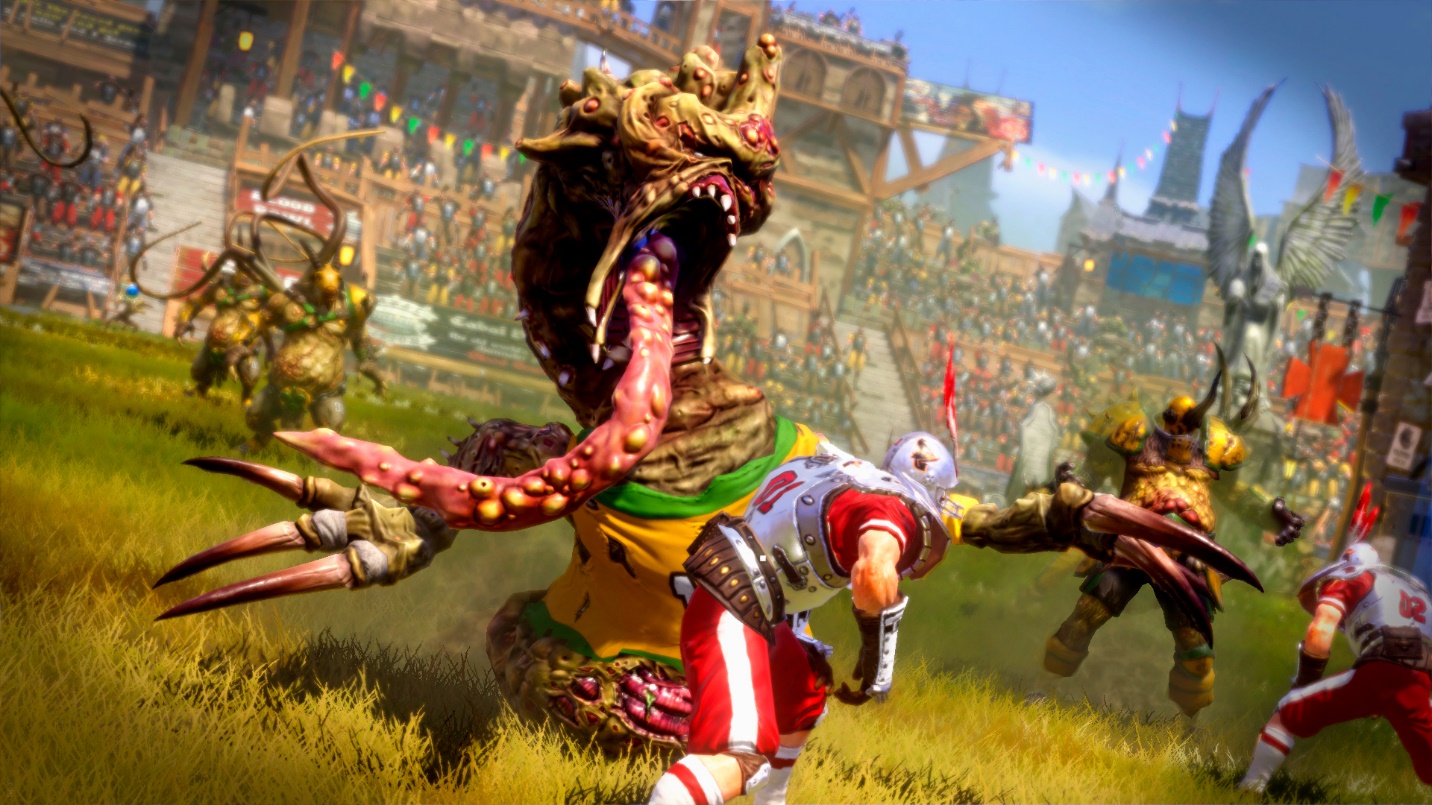 Football like you've never seen before!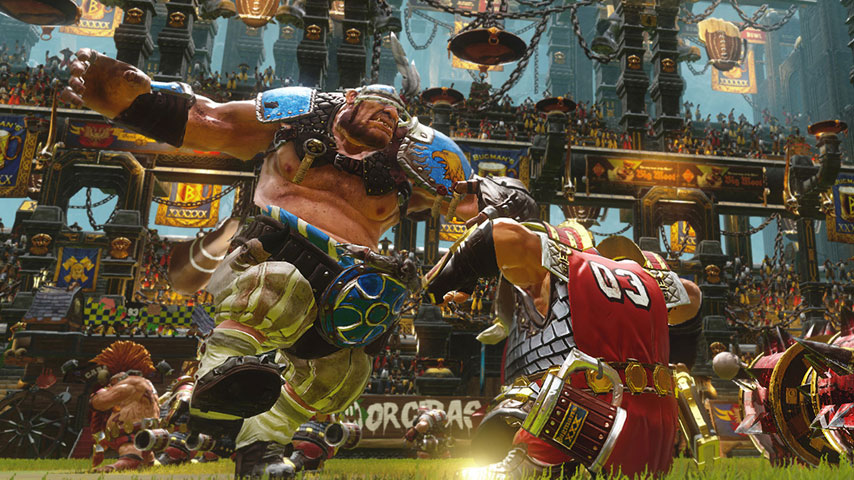 It's chaos time!! Cause some bloody mayhem and play some bloody football in the new Blood Bowl 2!
7) Final Soccer VR
Final Soccer VR Gameplay
You are the player! Instead of pressing any buttons trying to score goals, use your own feet in Final Soccer! A game specifically designed for virtual reality, Final Soccer VR is immersive, smart, and fun to play! This game gives the audience a complete VR experience. 
There are two different modes to choose from- Striker mode and Simulator mode which are fun and awesome!
You can also play multiplayer, so invite your friends and start playing!
The graphics are realistic, and you will have fun trying to beat all the levels if you wish to play single player!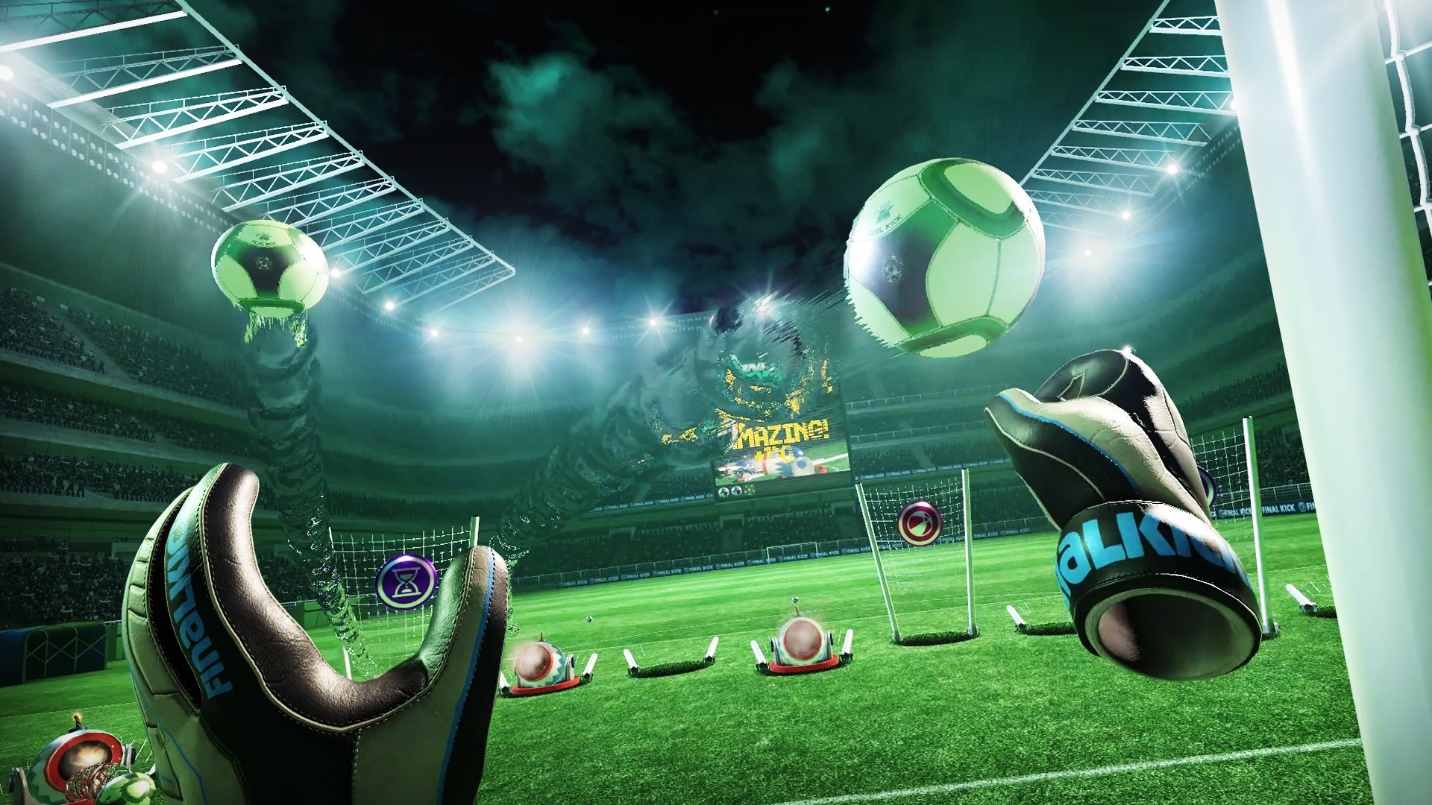 Everything is real in VR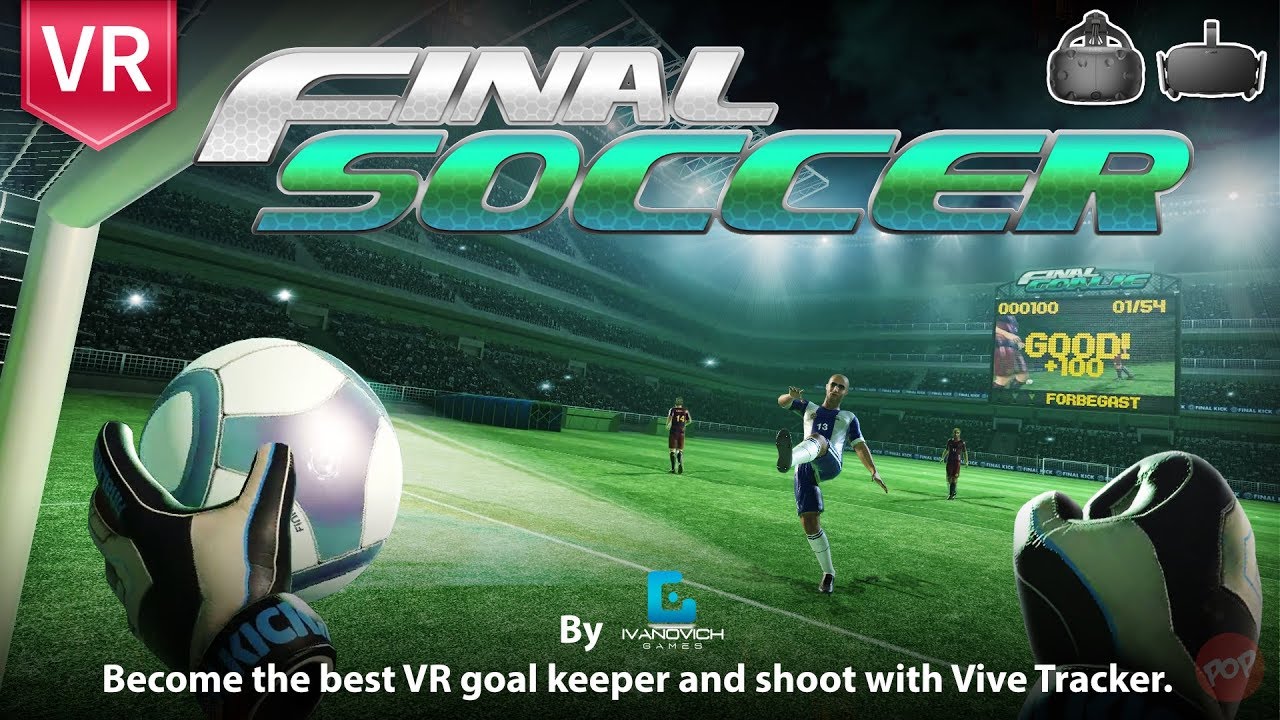 Try Final Soccer, reinvent football
6) Pixel Cup Soccer 17
Pixel Cup Soccer 17 Gameplay
If you are an old soul, or just someone who wants to revisit the nostalgic past of arcade games, Pixel Cup Soccer 17 will solve all your problems. With tons of retro-elements, this arcade-style soccer game has received critical reviews. 
The gameplay is fast, it is fun, and it is dynamic! The developers have really worked hard to bring out that nostalgic vibe in this game. 
There are several tournaments to choose from, and you can also activate party mode!
It's immersive, and awesome! You can keep playing for hours and not get bored of this incredible little game.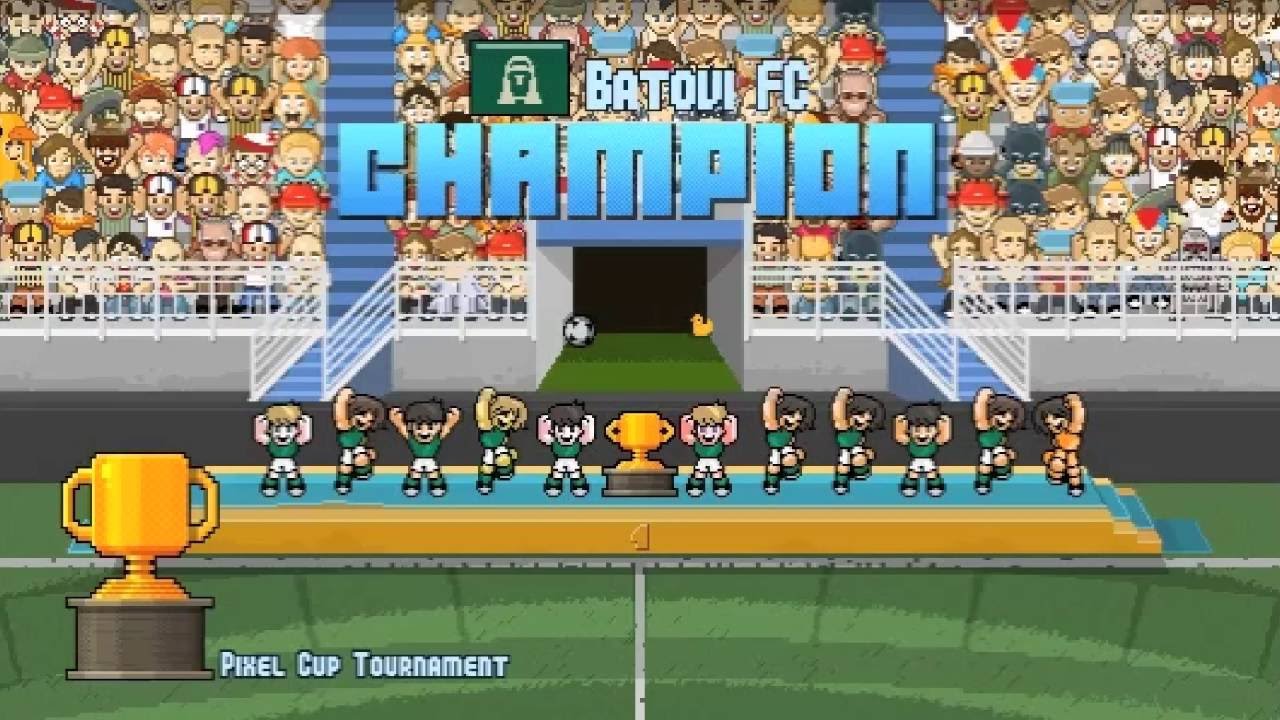 The Champions! Get ready to be addicted!

Cho Cho! Say hello to the nostalgia train with Pixel Soccer.
5) Kopanito All-Star Soccer
Kopanito All-Star Soccer Gameplay
Kopanito is an online-based 2-D soccer game, where you don't have to worry about any referee! This skill-based game also uses superpowers and you will surely not stop playing once you start. 
The most fun thing about this game is skill-based mechanics. This isn't easy as a lot of soccer games out there, but instead this game makes you practice over and over and over. The precision, reflexes, and strategies can only be mastered if you spend a lot of time practicing-just like real life!
You can duel other people from all over the world! Choose the party mode to add extra fun to the game.
There are four different difficulty levels of AI. This means that you can choose whichever is the most comfortable for you, and then enjoy it!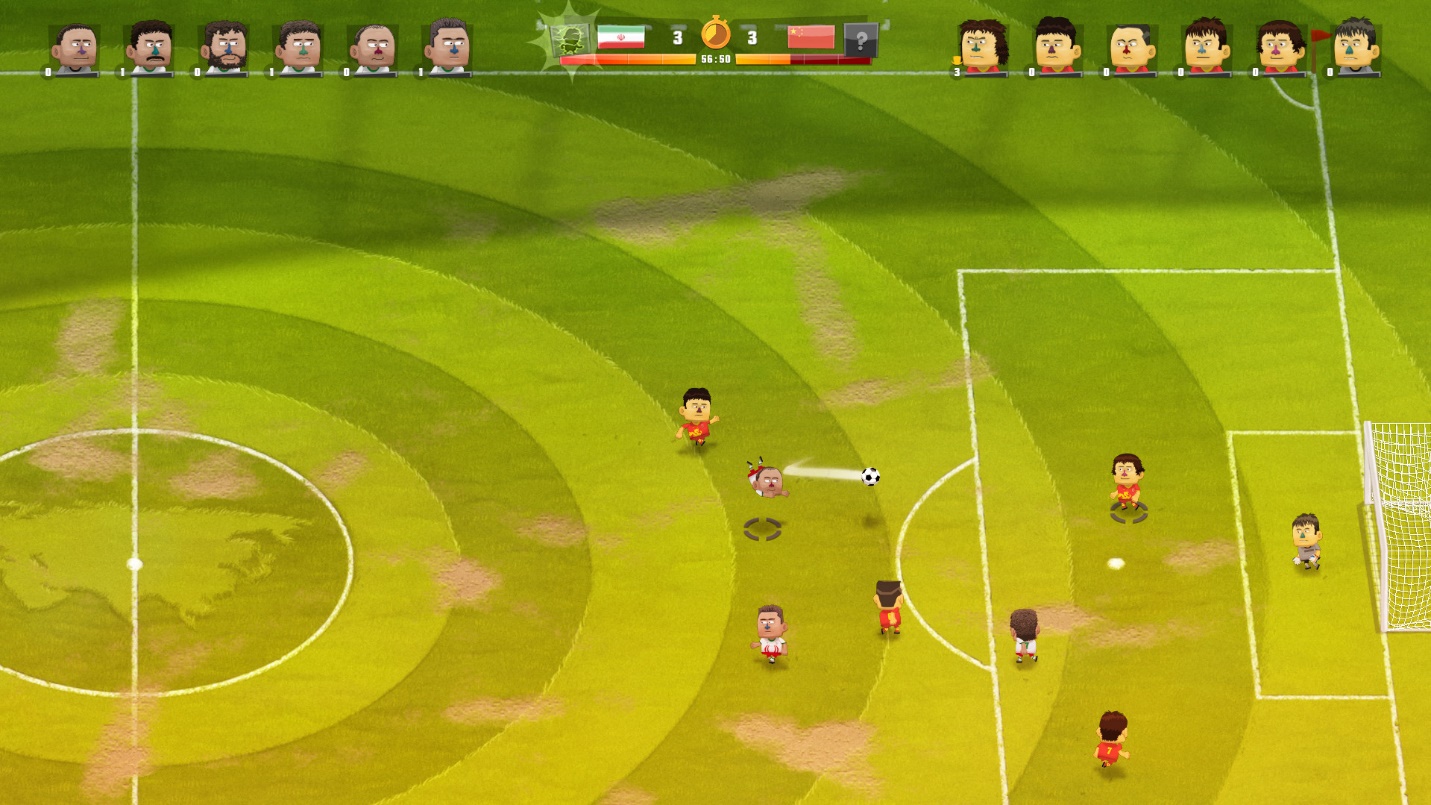 Forget diving and fouling, this game brings you something more!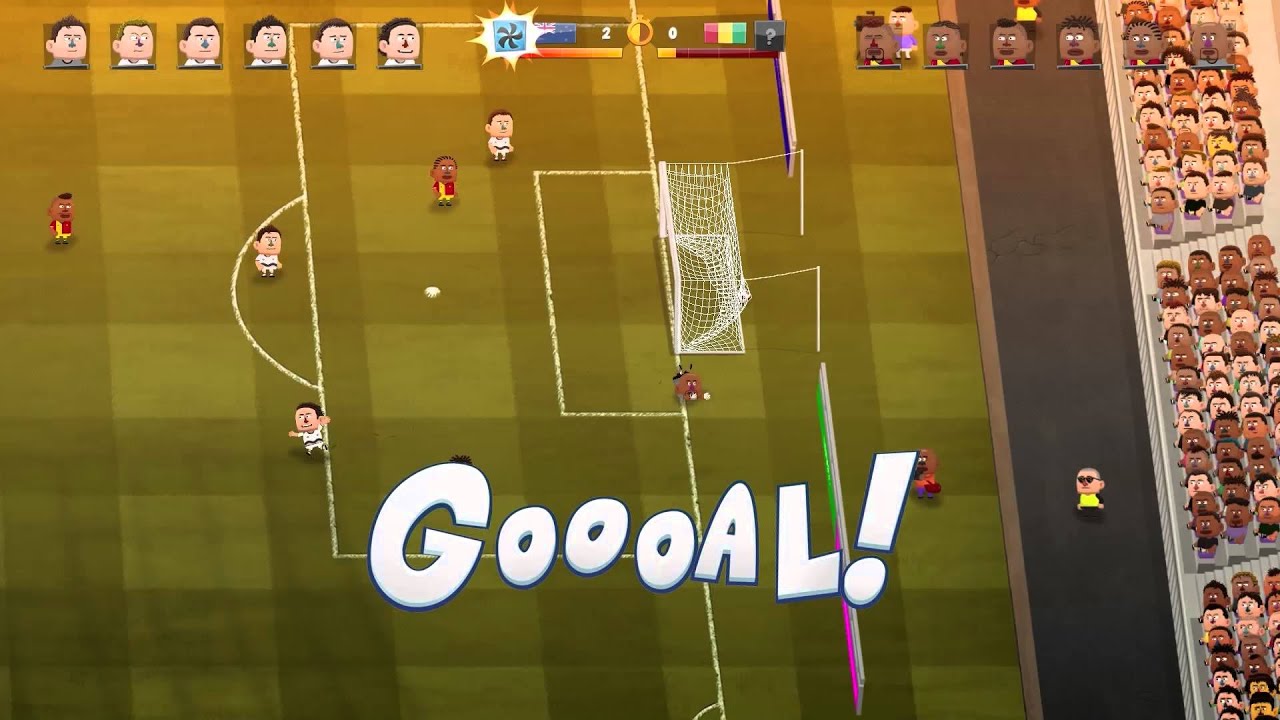 Super-football is now a reality! Forget about traditional rules and play Kopanito
4) Behold the Kickmen
Behold the Kickmen Gameplay
A game that started as a joke on twitter is now a reality. This game can only be described as maniacal, amazing, and downright outrageous. 
All football rules are thrown out the window, purposefully, to make this game just unique. 
There are umpires instead of referees, throw-ins are thrown out of the game, and everything is goofy. 
Have a blast playing gruesome matches and climbing your way up the ladder to get your world cup!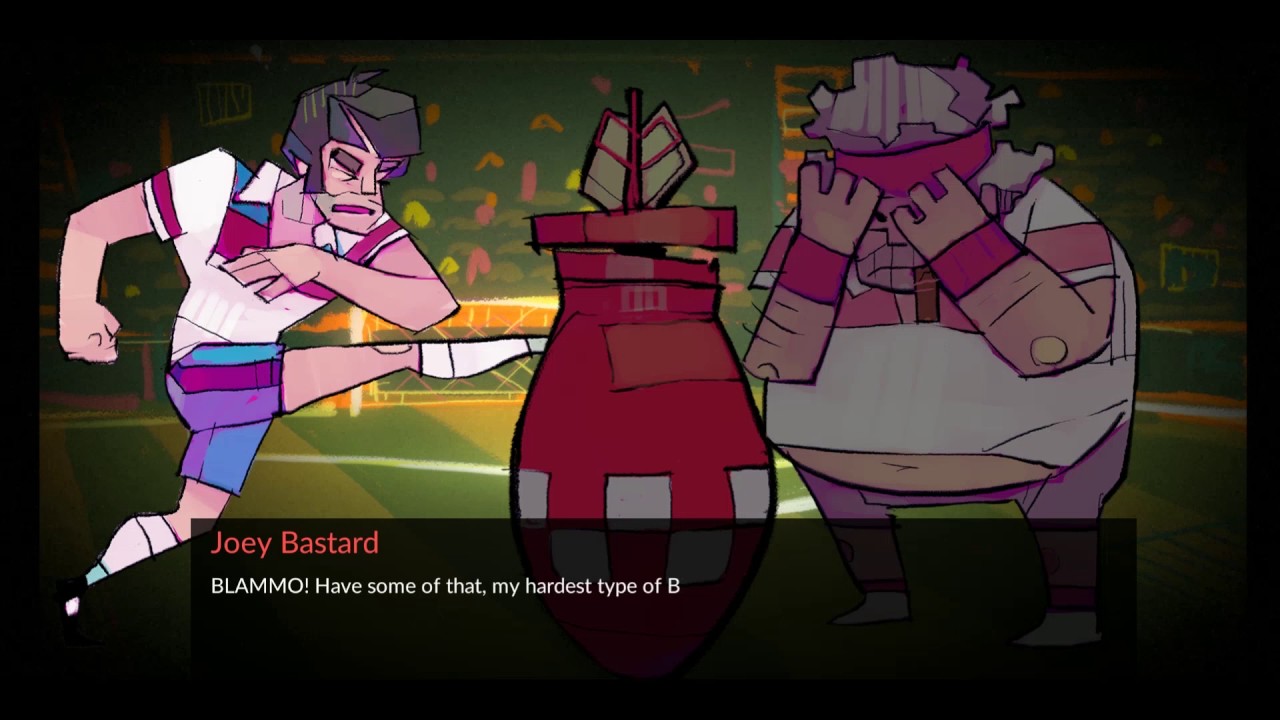 Watch out for the kickmen…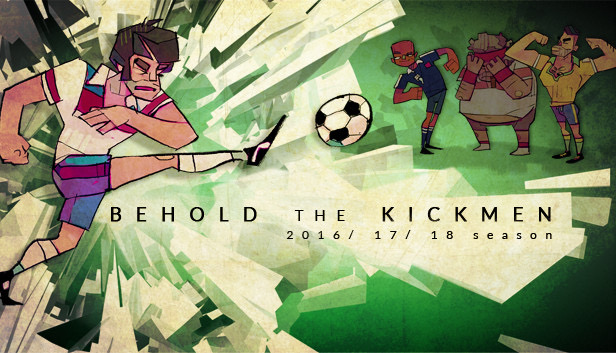 The rules you know are redundant, immerse yourself in this bonkers journey of Behold the Kickmen
3) Football, Tactics & Glory
Football, Tactics & Glory gameplay
This critically acclaimed game will make you love RPGs. It seems like combining football with other genres are currently in style, and this game is a perfect example of it. Using classic RPG elements and combining them with the competitiveness of football, Football, Tactics & Glory is a hell of a fun ride!
Playing this game feels like managing chess pieces on a chessboard. Micromanagement is discouraged, and strategic gaming is encouraged. 
There are fascinating events, and just overall fun moments in a season, which doesn't take much time to complete.
You don't even have to like football! This game takes a whole new look at football manager-type games and creates a fun environment so that everyone can have a great time.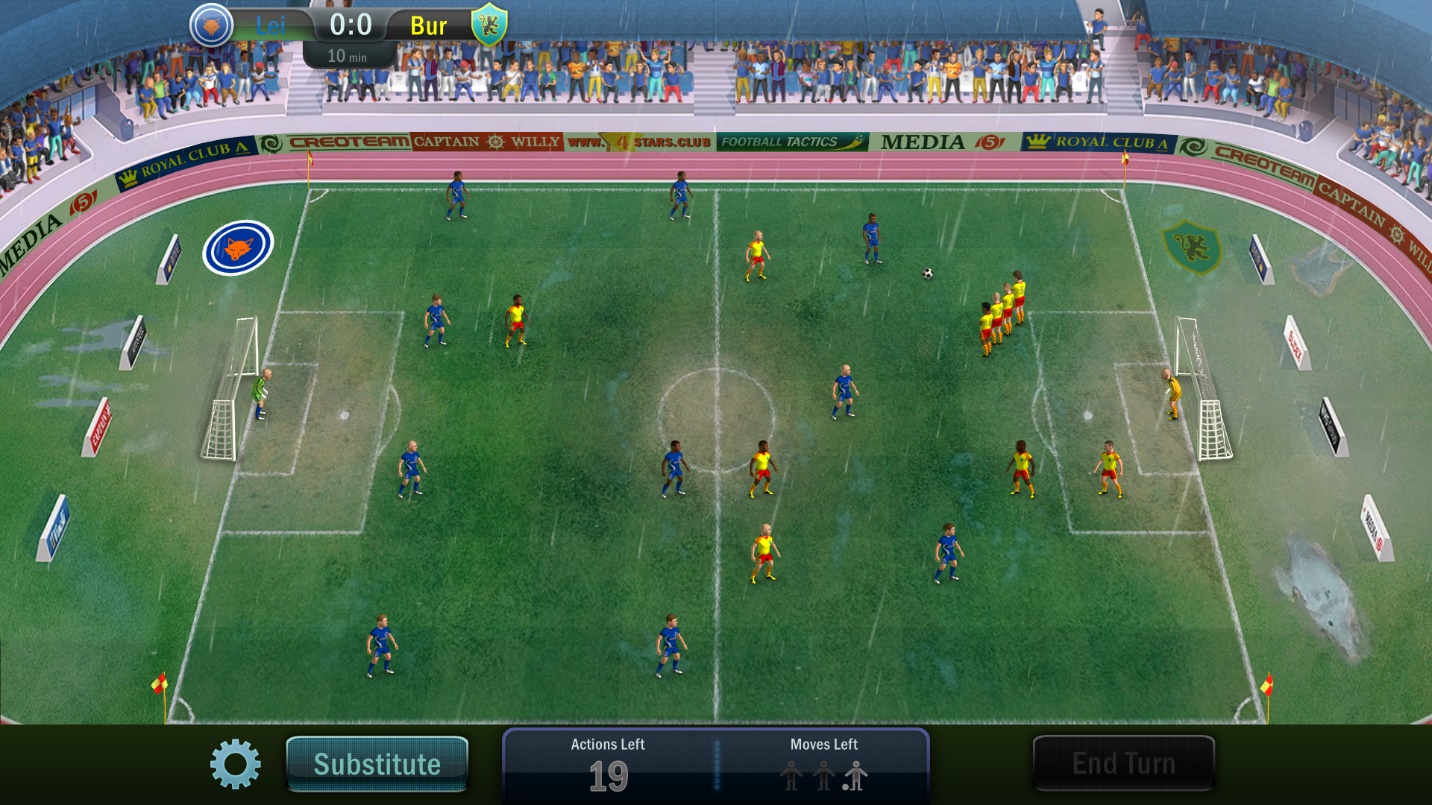 Tactics are very important here!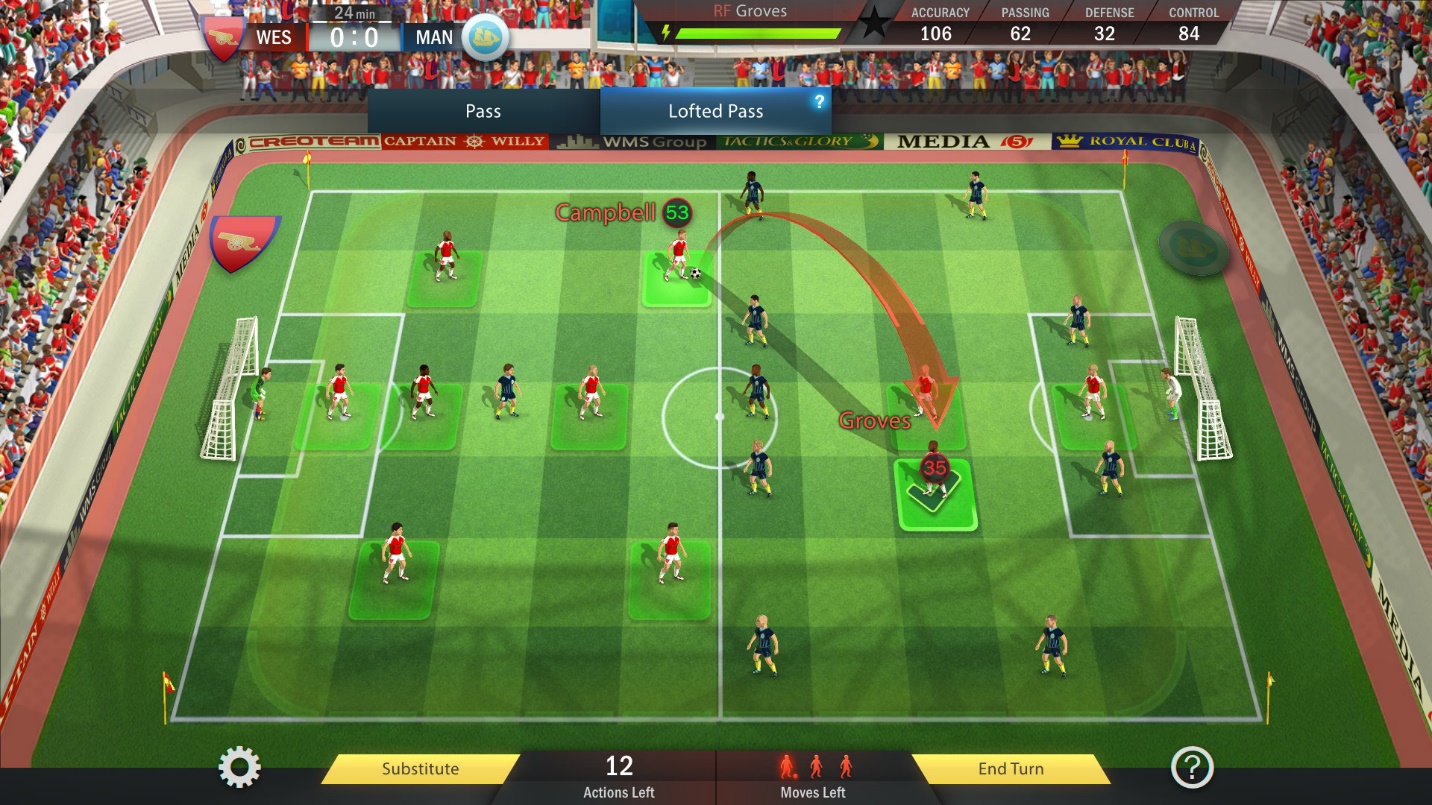 Manage your team, get to know the players, and play good football!
2) New Star Manager
This game comes from the BAFTA winning creator of New Star Soccer series. It gives you a chance to take a weak, incompetent team and make them great over time. 
You have total club control, which means the abilities to fire staff, build new stadiums, and create new facilities for your team. 
There are plenty of features in this game which make it fun and immersive even though there's no story. 
The great part about this game is you'll only be able to control the players in crucial moments of the game!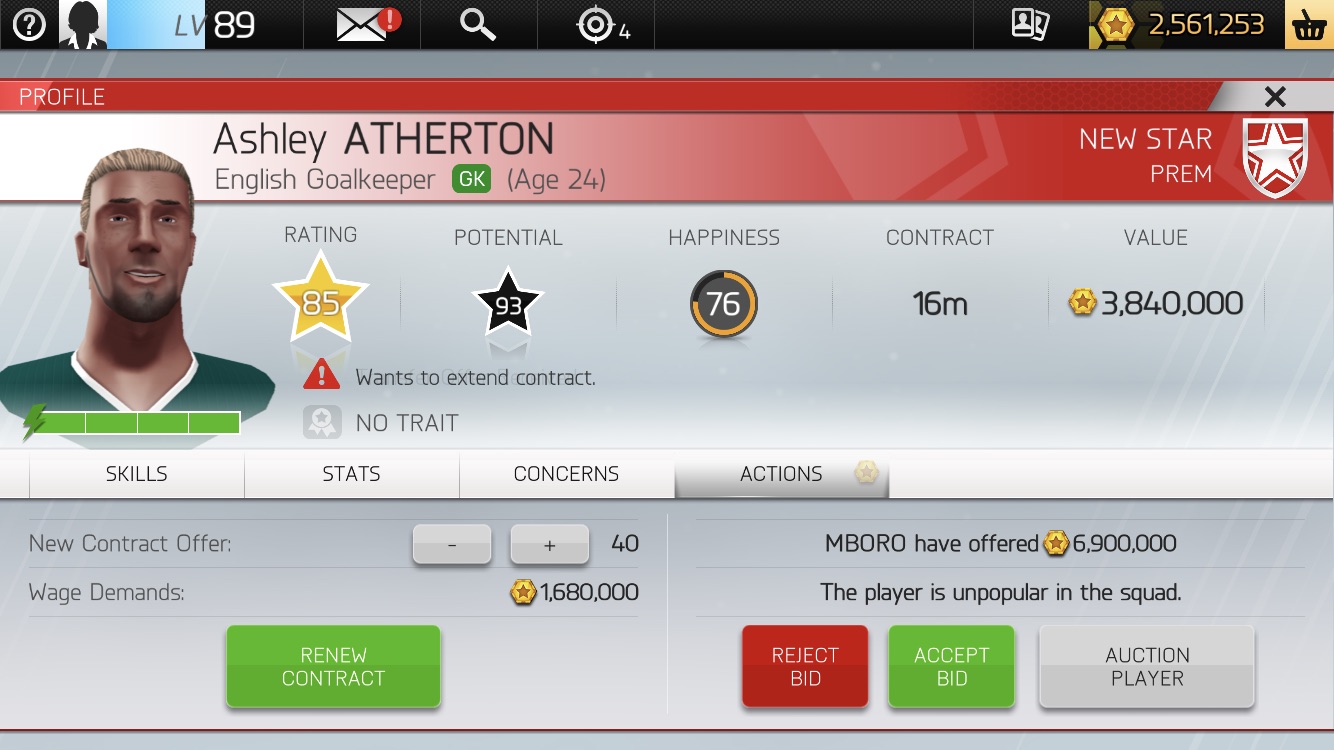 Be the best manager you can!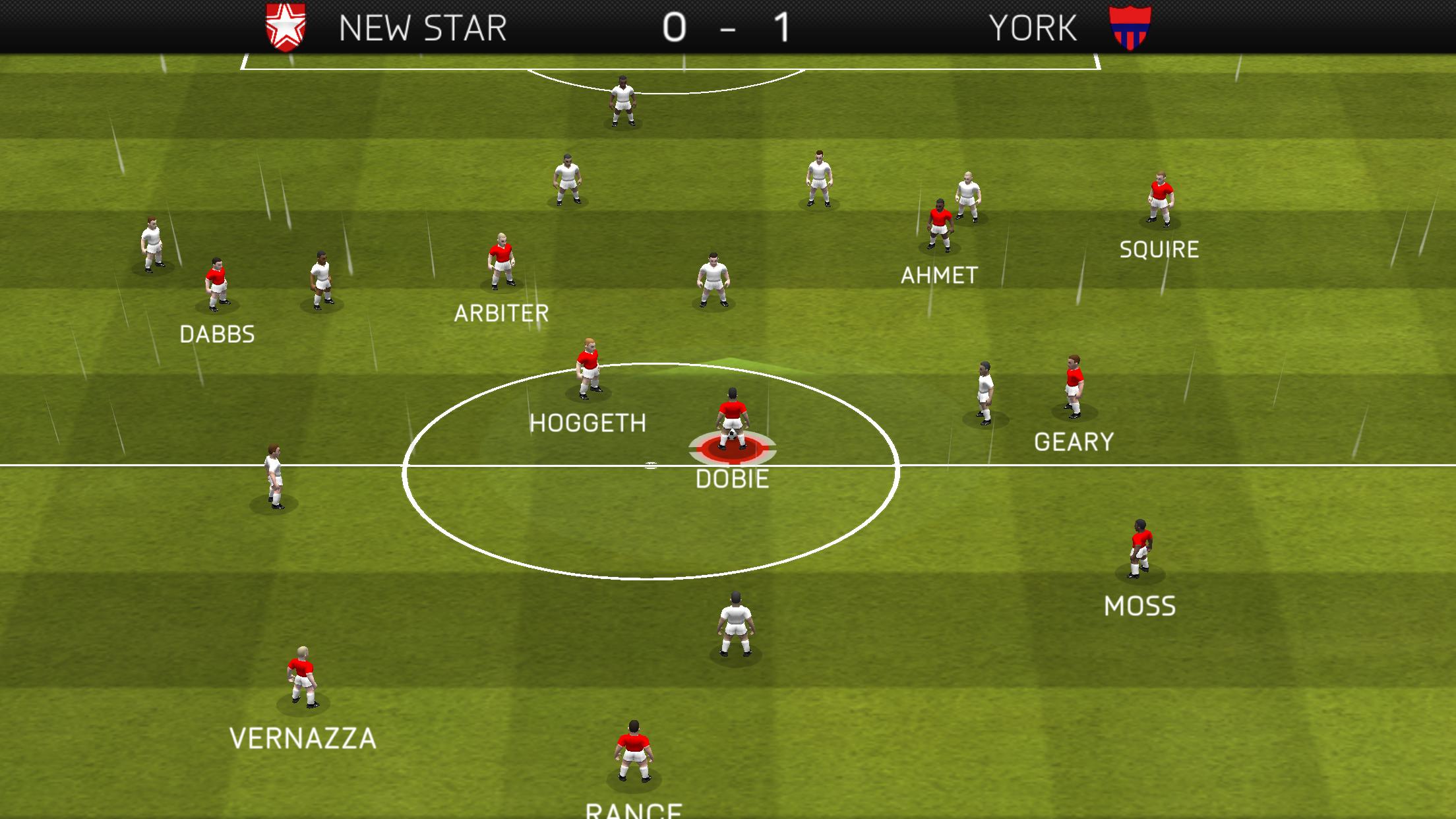 Get complete control of your club and create a great team from nothing! 
1) FIFA 20
FIFA 20 Gameplay
This EA franchise has been one of the most profitable football games ever, with bringing in billions of dollars over the course of these years. The new installment FIFA 20 adds spice to the old versions by now including a whole street football experience! 
The graphics are better, the gameplay is crispier and smoother. The authenticity of the street football is just amazing. 
Gameplay has features like on the ball and set piece refresh which allow the players to have more control of the game. 
The AI is better. You can also use features like controlled tackling to better defend against good strikers.
Fifa 20 is here!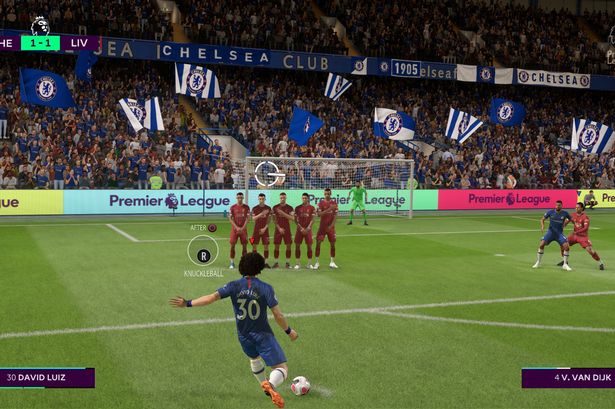 Newer, better, amazing. FIFA 20 takes football to a completely different level
Image Gallery