FIFA 16: Everything You Need To Know
Updated: 17 Aug 2015 7:41 am
Back and better than ever.
Take On The World With Your Skills
The FIFA video game franchise has got to be one of the most popular sports games to date. Besides being a video game about the most popular sport in the world, FIFA games have always been progressing as a franchise. And now, FIFA 16 will become the first game in the series to introduce female players, as well as other exciting new features and improvements.
Read on to learn about the important details of this great game! 
Developer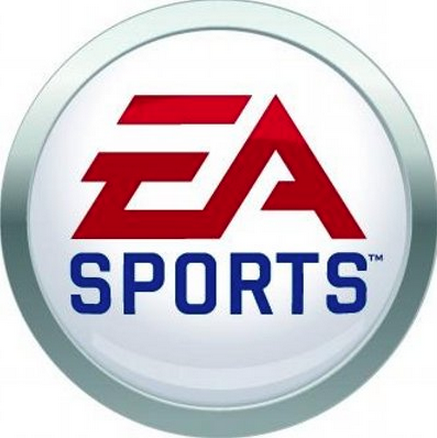 A well-known logo for FIFA fans.
FIFA 16 will be developed and published by EA Sports (a division of Electronic Arts). As with most other video game franchise developers, EA Sports has developed several other FIFA installations since 1993.
Gameplay
Get ready for one exciting game after another…
FIFA 16 will not awe fans with revolutionary controls and features. Instead, it will build on what it did best on its prequels, making a solid improvement that will definitely satisfy its fans.
FIFA 16 will sport superior graphics from various motion capture feeds, which were taken from current professional players. The games will also feel more vivid, given the higher player fluidity and mobility, as well as cooler moves you can perform with your players. Finally, gamers will be able to choose from more tactical plays, as well as switch between various offensive and defensive formations.
More specifically, you will have more control over the strength and angle of your quick, as well as the curve effect you can implement on the ball. Multiple kicking and positioning options will give you more chances to make the perfect kick!
Besides seeing usual in-game moves and features, you will also be able to participate in tournaments, simulating real-life championships and all that goes into a successful run for the title: player injuries, trade deals, and signing new players.
Women's National Teams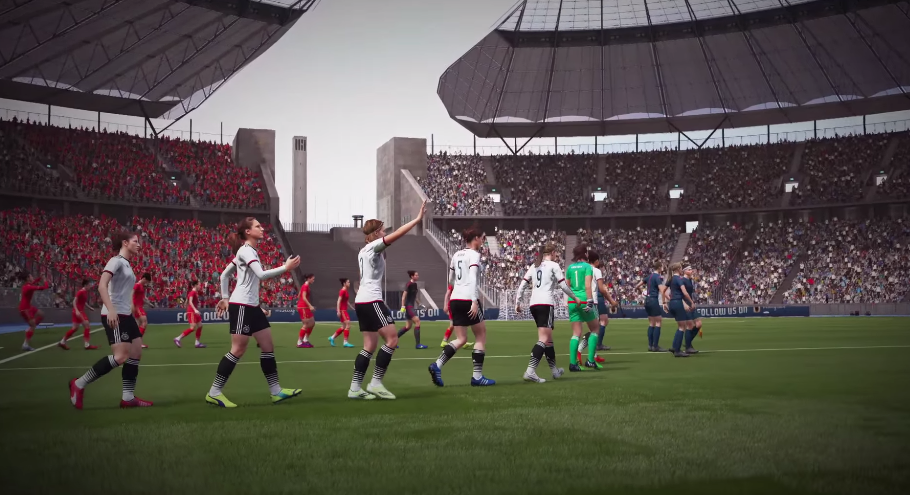 The biggest and newest addition to FIFA 16.
The most noteworthy addition to FIFA 16 are 12 women's national teams. In 2013, FIFA received a petition with thousands of signatures, asking for the addition of female teams to the iconic game. Now, this will finally come to fruition, with the following female teams being added: Australia, Brazil, Canada, China, England, France, Germany, Italy, Mexico, Spain, Sweden, and USA.
Although players cannot make mix-gender teams, they will still be able to use these new teams on online friendly matches and play an offline tournament similar to the FIFA Woman's World Cup.
Trailers
Make sure to watch some of the FIFA 16 trailers below!
Gameplay: This is the official E3 Gameplay trailer. Although the format is very similar to that of previous FIFA installments, we can definitely notice an improvement on graphics. It also shows a quick view of a women's game, which is a new addition to the FIFA franchise.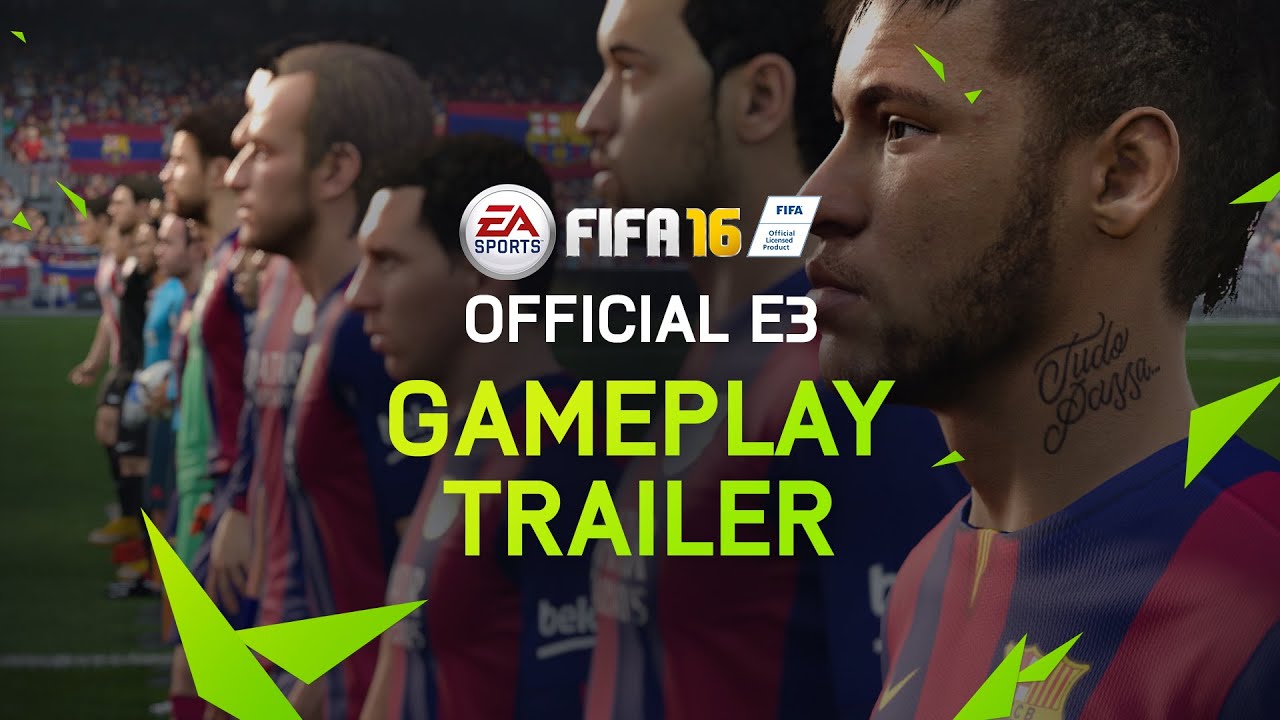 Making Of: An awesome quick clip showing real life professional players such as Cristiano Ronaldo and Benzema during camera shoots. This video shows a quick look into how the game developers develop the game graphics.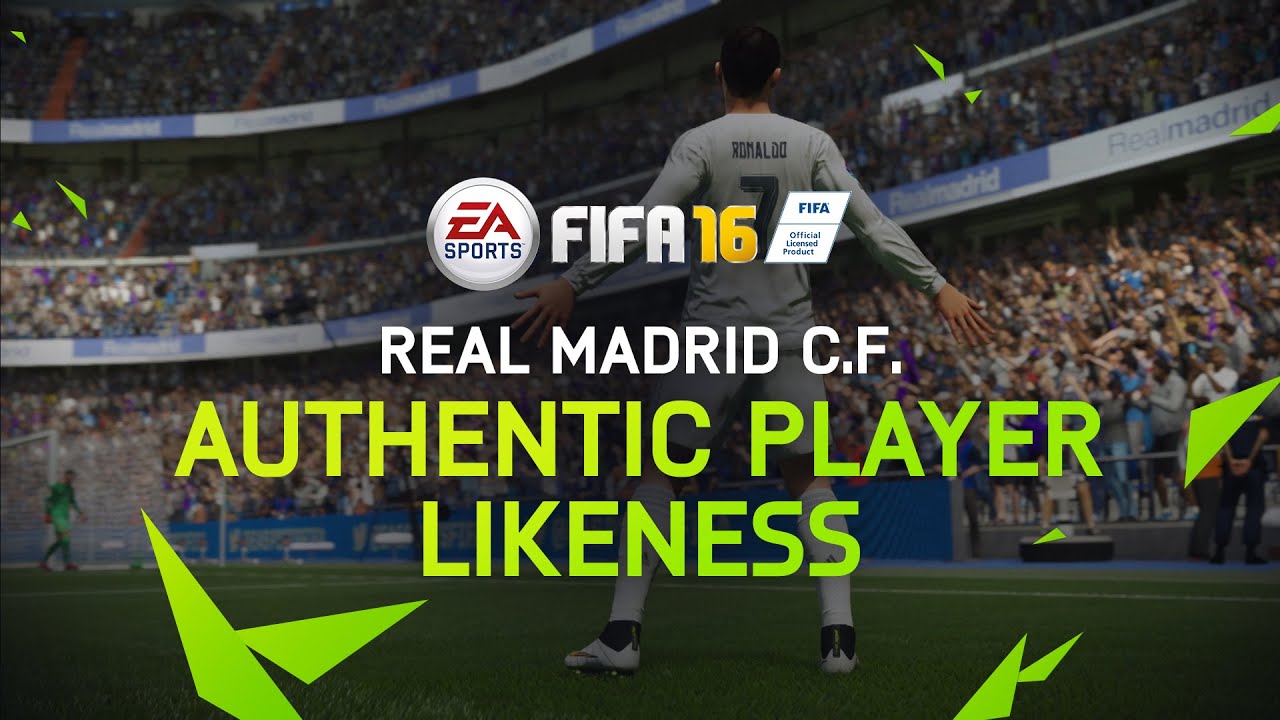 Release Date
FIFA 16's planned release date is sometime on September 2015, although no exact day has been confirmed yet. It will be supported by Microsoft Windows, PlayStation 3, PlayStation 4, Xbox 360, and Xbox One, as well as by Android and iOS.
Official Site
Make sure to check out FIFA 16's official game website below! You can read exclusive game news, as well as gain access to fan rewards and more!
Related Articles
FIFA 16 Implementing No Touch Dribbling
FIFA 16 Gameplay: 10 Things You'll Love About The Upcoming Game
Image Gallery