FIFA 21 Best Teams [Top 10]
Updated: 08 Jul 2021 8:09 pm
Dribbling the Ball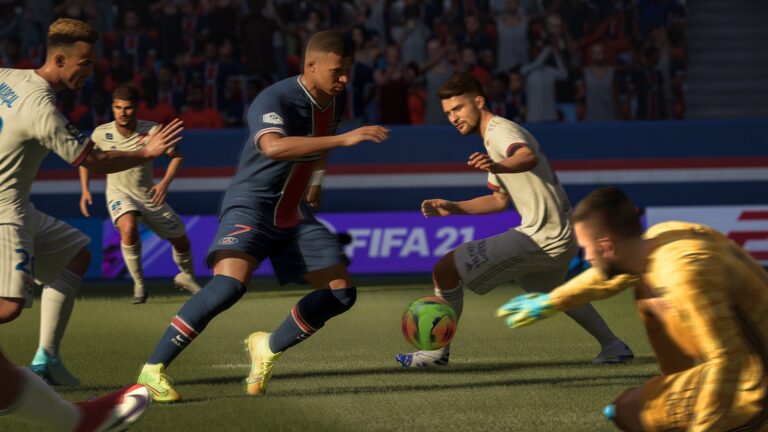 (New mechanic 'Agile Dribbling' is crucial in Fifa 2021.)
The season is coming to an end, all football lovers around the world are looking forward to the new season. In today's article, we are going to look at the top 10 teams in Fifa 2021.
10. Borussia Dortmund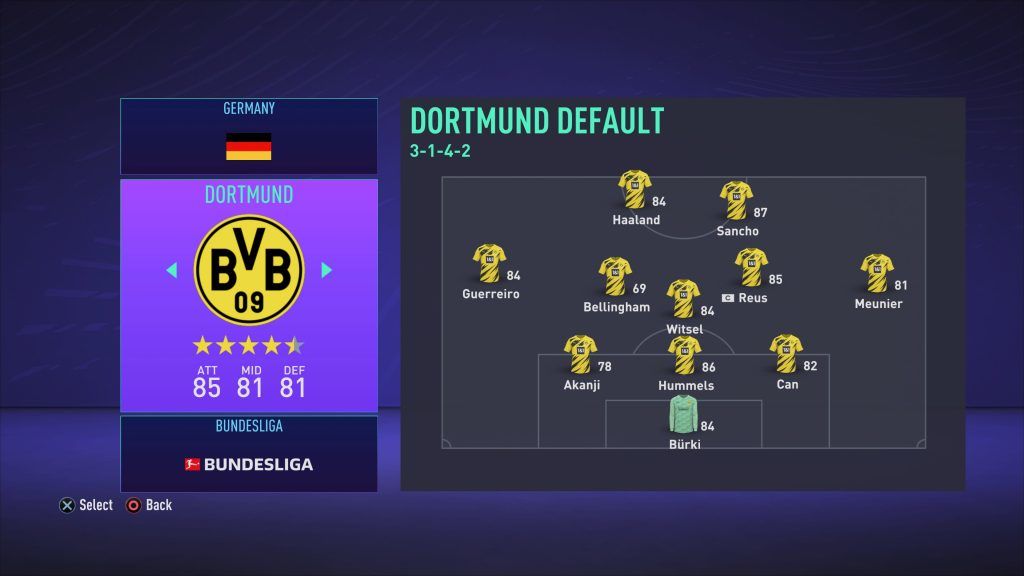 Dortmund is one of the most valuable teams in Bundesliga. They did not have their best season this year. Even Though they have won their last five matches, the season has been an unsuccessful one for Dortmund. Young players like Haaland, Sancho, and Brandt are the future of Dortmund. In Fifa, they are also one of the most fun teams to play with because of their potential future stars.
85 Attacking and the attacking position of the players in-game are satisfying. Every through pass from Sancho find Haaland, and eventually, it makes it easier to score goals.
81 Midfield is a tough one for Dortmund but, players such as Moukoko (he is not in the game, probably will be in Fifa 2022) and Bellingham are the potential maestros of Dortmund
81 Defending may be the team's weakest link. Hummels is slow, Akanji and Emre's pace is more decent. Akanji and Emre are weak in defending than Hummels. So, the fundamental defending tactic in Fifa 2021 is not quite fit for this defending. You cannot chase and press your opponent fast players like Mbappe and Mane or Mertens can easily penetrate your defending.
Overall, Borussia Dortmund is a decent team to play within the Fifa 2021 and has excellent potential to climb the ranks in the next Fifa game, thanks to its potential stars.
9. Atlético Madrid

Atlético Madrid is one of the most well-known teams in La Liga as well as European football. Iconic stars like Fernando Torres, Diego Forlan, and many others shined in Atlético Madrid. Being in a competitive league Atlético always has to keep it up and secure its class. 
Felix, Carrasco, and Suarez are the most important players of the team in attacking. They are the key players if you want to score. The strength of Suarez, the pace of Carrasco, and the Class of Felix create a formidable attacking team against opponents.
82 midfield is decent. Saul and Koke are slow-paced players, so it is easier to dribble past them with regular-paced players but, passing, shooting, and defending, what makes them valuable for the Atlético Madrid midfield. 
82 defending is quite enough for Atlético Madrid's defending because Jan Oblak is the highest-rated GK in Fifa 2021. Felipe and Savic create a wall for the opponents. Left and right-center backs are most likely to let you down against fast strikers.
Atlético Madrid has the potential of becoming a dominant team in European football again.
8. Tottenham Hotspur

Premier League is one of the most popular leagues in the world. This year two Premier League teams will come up against each other in the most prestigious final of the football tournaments.
Tottenham's attacking is top-notch, Kane's finishing ability is unreal. Son is fast, and his shooting is quite decent. Moura is quite agile and dribbles fast. So, Spurs deserve to be on the 8th place in our list.
However, the things I analyzed in spurs attacking power cannot be applied to its midfield and defending. They are slow and sloppy in-game experiences.
It is going to make you feel like you are playing with a low-tier team. Alderweireld is a heavy defender for the Premier League attackers but, defensive backs can cover for him.
Overall, using Tottenham in career mode for Premier League can lead to an impressing underdog story for those who enjoy the surprise element in football.
7. Piomente Calcio (Juventus)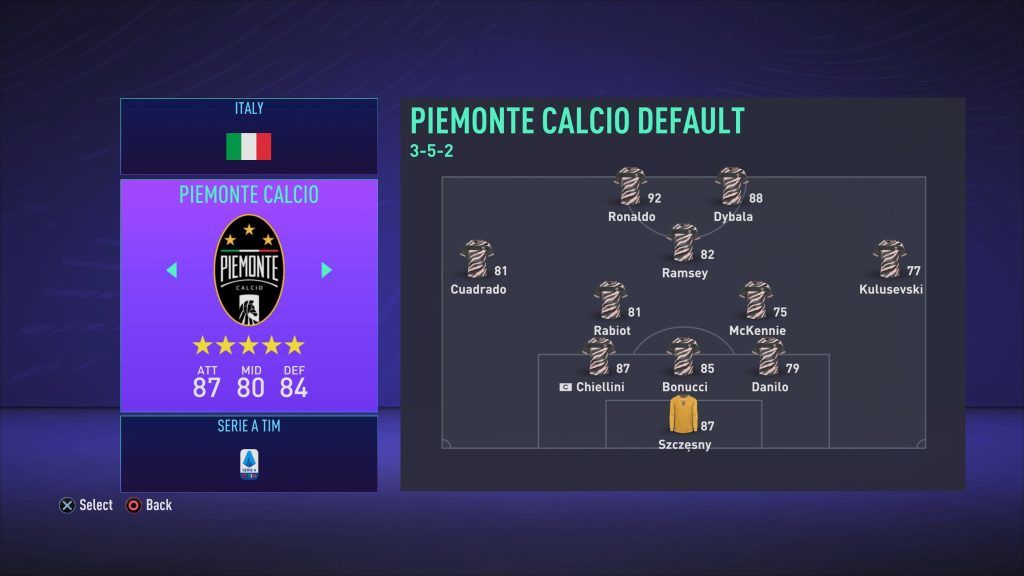 Serie A's best-known team Juventus finds itself a seat in 7th place in our list. Even though they had transferred Cristiano Ronaldo, they did not have their best season in their league this year. But in Fifa, they are a formidable team.
Having Cristiano Ronalda is a big plus for black and whites because of this 5-star skill move, and his iconic running animation in-game puts him on a different level. Dybala, his shooting, and dribbling are other attacking elements for Piemonte Calcio.
The weakest link of the team is its midfield. Rabiot is not meta enough to act as maestro for the team, and McKennie is not strong enough to dominate the midfield.
Italian teams are mostly known for their defending ability Piemonte Calcio's defending fits this description. Veteran Chiellini and Bonucci are the backbones of defense, Szczęsny in the goal.
6. Paris Saint-Germain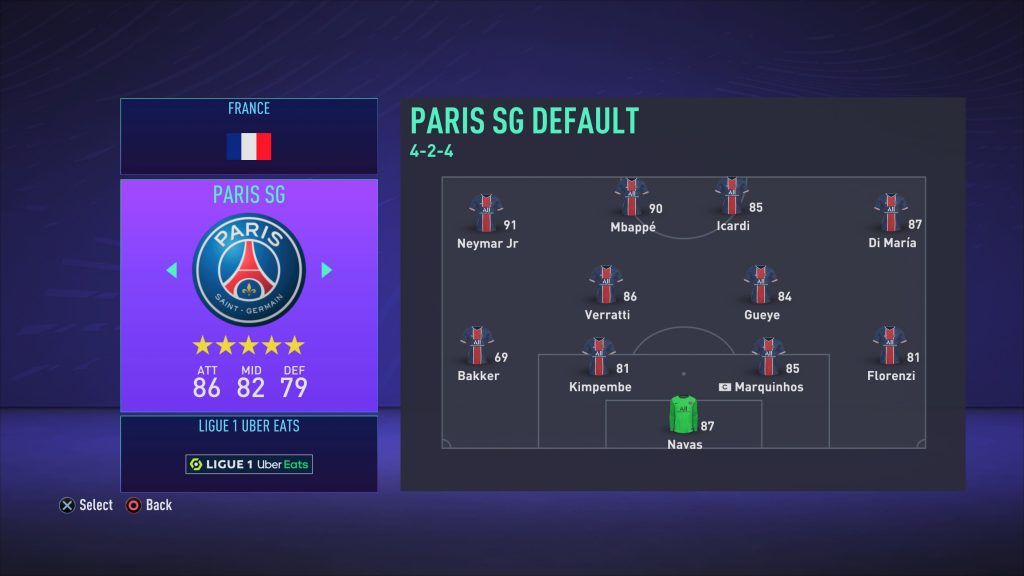 With Mbappe becoming this year's cover star, it is not surprising that French giants Paris Saint-German are among the top 10 teams in FIFA 21.
Neymar is constantly pressuring from the front with Mbappe and Di Maria. It is entirely up to you to see the high goal numbers with PSG. Icardi's finishing ability is more than enough for PSG to complete its unreal attacking power.
The attacking side of the PSG is a complete monster, while the defense side is just as weak. The team's incomplete defense makes it a little more difficult for them to play against teams that are particularly keen on the counter-attack. 
Bernat is left-back for Bakker, while Pereira moves in midfield with Verratti to strengthen physicality and stop attacks before becoming dangerous.
5. FC Barcelona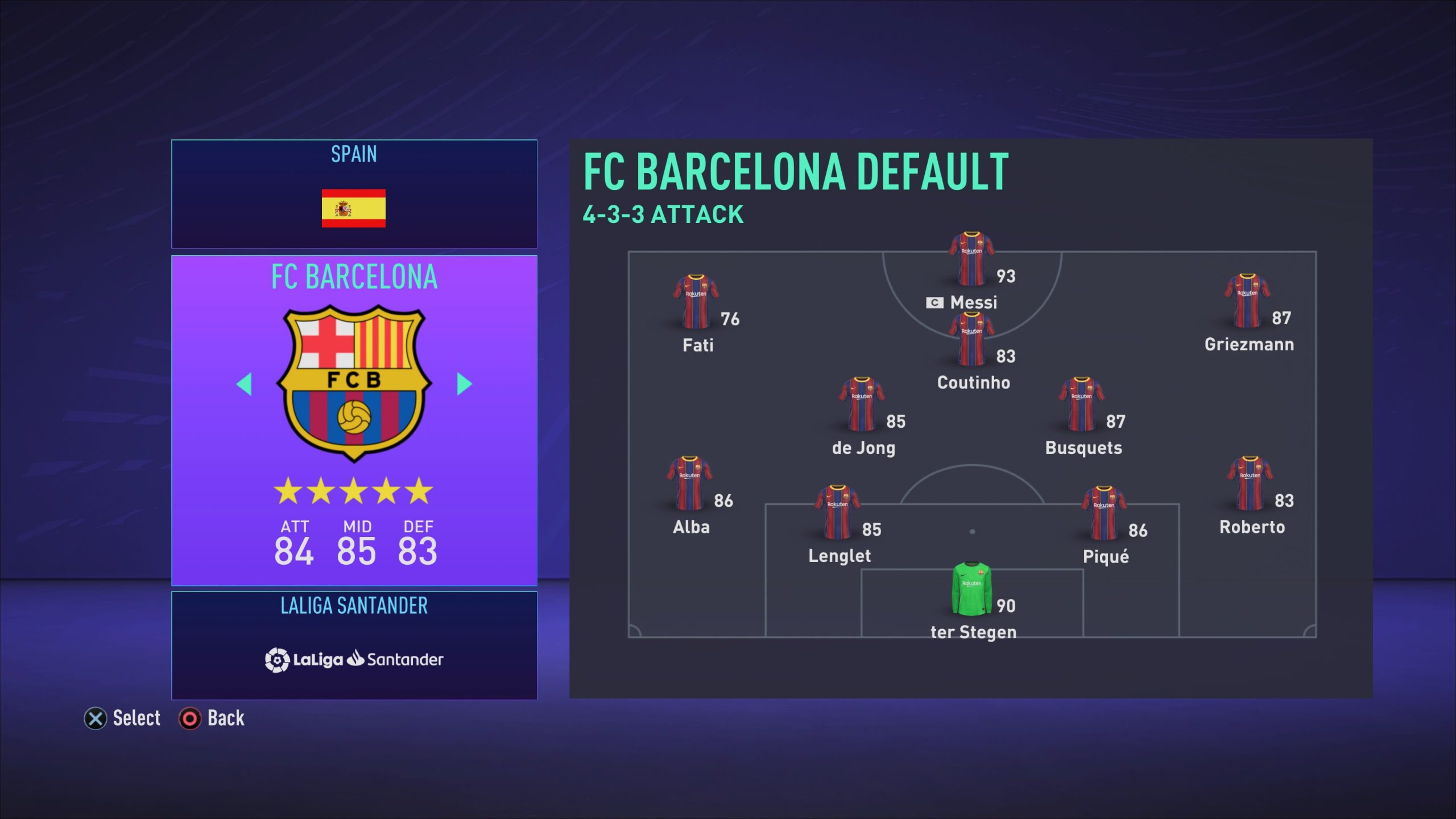 Many of us met with Barcelona when we were still children. Puyol, Xavi, and many more footballers made us love football.
For the last few years, Barcelona is not as successful as in the past, but the class of its players is permanent.
The attacking department of Barcelona is one of the best you can ever have in the game, Messi's magical dribbling skills are now highly improved thanks to the game's new dribbling element.
Barca's midfield is quite balanced thanks to defending the superiority of Busquets, offensive efficiency of de Jong covers the midfield of Barcelona.
83 defense is acceptable when you have 90 rated goalkeepers, Ter Stegen is the best in keeping the ball out of the net, and thanks to center backs, you can easily park the bus.
4. Manchester City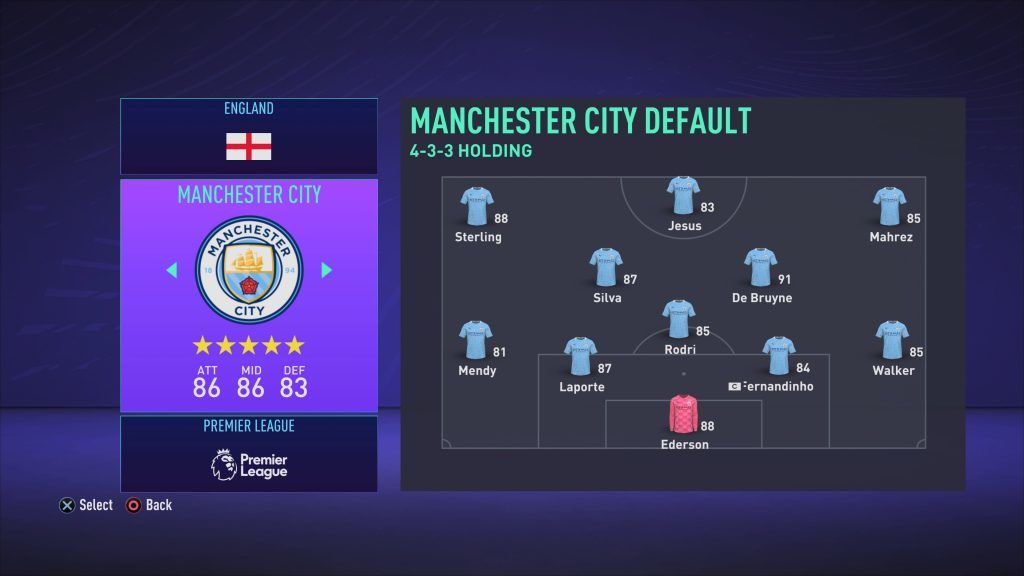 Manchester City is among the most financially supported teams in the world. First time in their club history, Manchester City qualified for the Champions League finale.
86 attacking is extraordinary and feels like you are a big truck smashing through opponents' defense. Aguero is one of the best strikers in the game. ıF you can combine him with a fast ST no defender will be on your way.
Same as attacking 86 midfield power is the backbone of City. De Bruyne and Bernardo Silva are the engines of the midfield. Rodri is the wall before your defenders.
Laporte and Fernandinho are pretty balanced both in defensive awareness and in terms of pace. 
Ederson is one of the best-positioning goalkeepers in the game. This defense creates a formidable clash for your rival's strikers.
3. Real Madrid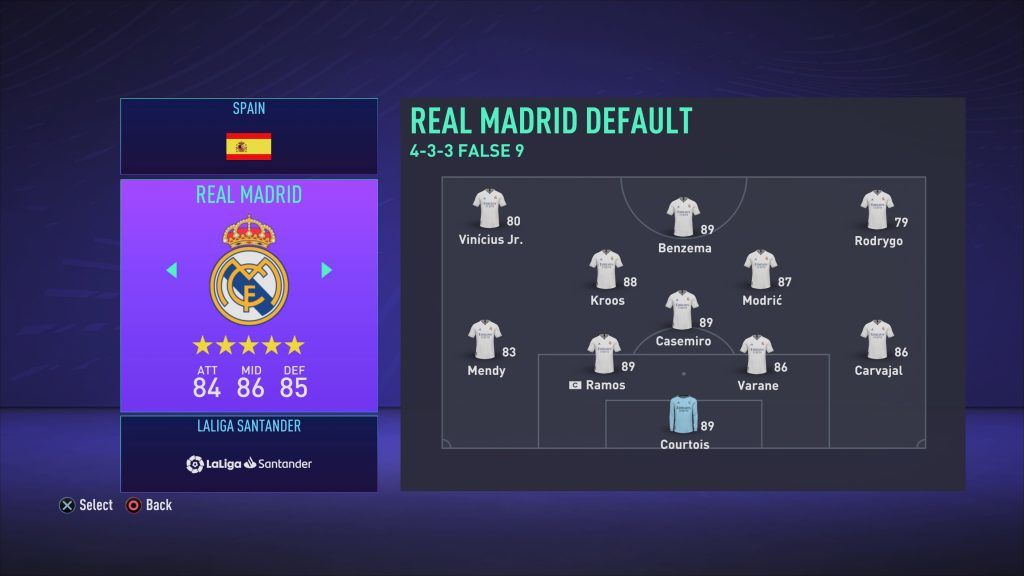 Another participant of famous 'El Clásico' . As a Fifa player, I have mostly refereed Real Madrid as 'Meta Team' in the game, however this year, after losing Ronaldo, they seem to have dropped in the ranks.
84 Attacking is quite decent on paper. Benzema feels slow even though Vinicius and Rodrygo are speedsters. They cannot dribble and shoot well.
86 midfield covers some setbacks in the attacking department. It is not quite enough. Modric is one of the best midfielders in the world. He fits pretty well with Casemiro and Kross. The problem with Real Madrid is that their player's overall pace is not enough to keep with the game's meta stat: Pace
85 defending is the team's best department; Ramos, Mendy, and Varane are more than enough in the game and maybe the best defensive players in Fifa 2021. If you play the Fifa Ultimate Team, you will know what I mean.
In conclusion, Even though they had some problems, Real Madrid is still a good team to play.
2. Liverpool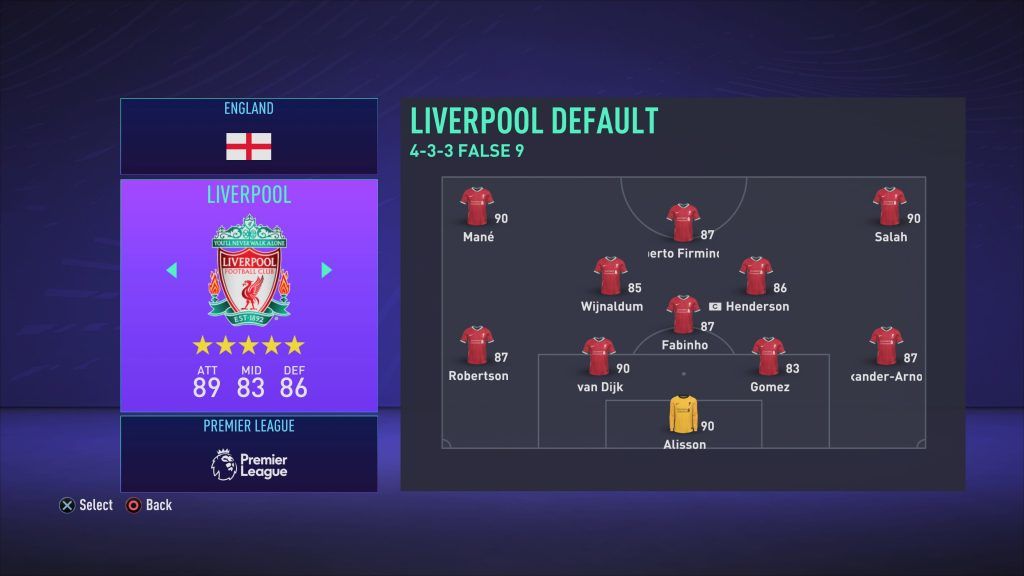 Having won the Premier League last season, Liverpool got the highest buff in Fifa 2021. Their stats in-game are near perfection, and it feels like you are playing with the second meta team in the game.
89 attacking is pretty decent. Mane and Salah speak for themselves. Firmino is not good in the CF position, but with Mane and Salah he can score plenty.
83 Midfield is good on paper in-game. We can feel that they are slow and not agile it can lead to some problems. Fast strikers can break through your midfield easily.
86 defending is quite decent, and it has the best defending balance in the game. It consists of the best in-game. 90 rated van Dijk is a beast in-game, and he uses his body advantage to snatch the ball from the opponents.
1. Bayern Munich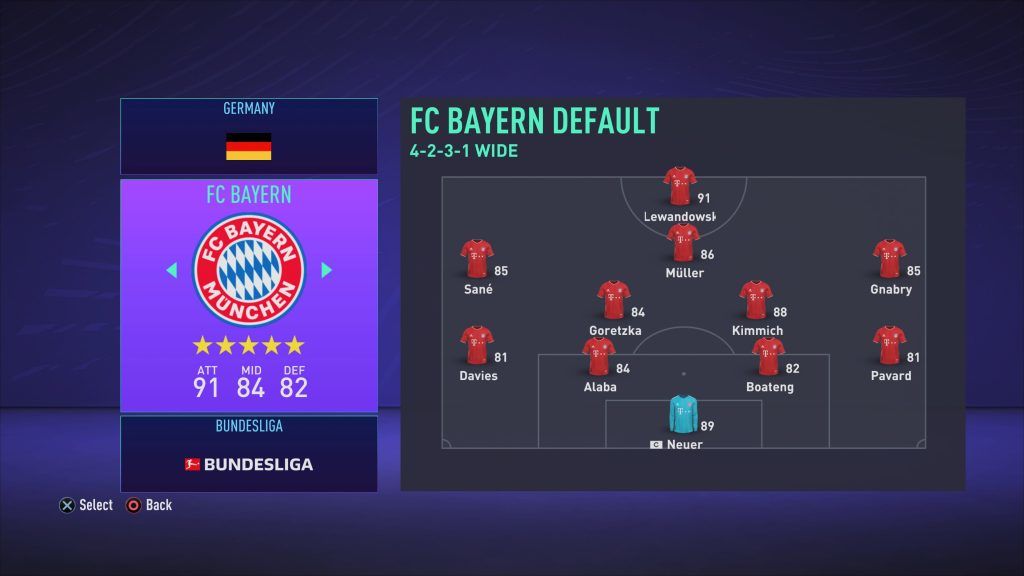 For the last four years, Bayern Munich has been dominating European Football. They have won countless trophies throughout their history, and they are one of the best teams in the Bundesliga.
91 attacking makes a difference in the game thanks to the 'Lewangoalski.' His attacking positioning is perfect thanks to Müller's passing stats Lewandowski scores lots of goals.
84 midfield is quite efficient, Kimmich and Goretzka are the maestros of the midfield Sane, and Gnabry rushes from the wings and creates wide spaces for attackers.
82 defending is the weakest link of Munich both in-game and in real life as well. Alaba's pace covers for Boateng. But it is not enough, opponent's strikers find wide spaces frequently, and eventually, they stay one on one with Neuer.
Overall, Bayern Munich is easy to play with, and you can feel the attacking superiority in the game experience.
In conclusion,  these are the top 10 teams to play within an online season and career mode in the game. What do you think about Fifa 2021, and what do you expect from Fifa 2022 and this ranking? 
You May Also Be Interested In:
Image Gallery