FIFA 18: FIFA Interactive Club World Cup Will Be Streamed Live on Sky Sports
Updated: 14 Aug 2017 4:58 pm
The FIWC is the world's largest online gaming tournament
The gaming world's biggest draw
The FIFA Interactive Club World Cup has been streamed on Skysports. With the rise of esports, there has been a growth in the number of clubs that have started their own esports teams. No sport has proved more popular in this regard than football. FIFA has invited these teams to compete in a club world cup. Along with the obvious prestige, teams also get a chance to win two qualifying seats at the FIWC grand final. Over 2.5 million players signed up for the games, from which just over twenty take part in the Interactive Club World Cup.
The FIWC, held since 2010, has been recognized by Guiness World Records as the biggest gaming tournament in the world. Twenty four players, representing 19 teams, compete at FIWC. There are two divisions: one for Xbox One and another for PS4. The top two players in each league progress to semi finals, which are held over two legs, as are the finals. The winner of each division gets a seat at the FIWC 2017 Grand Final, to be held in London on August 18, 2017.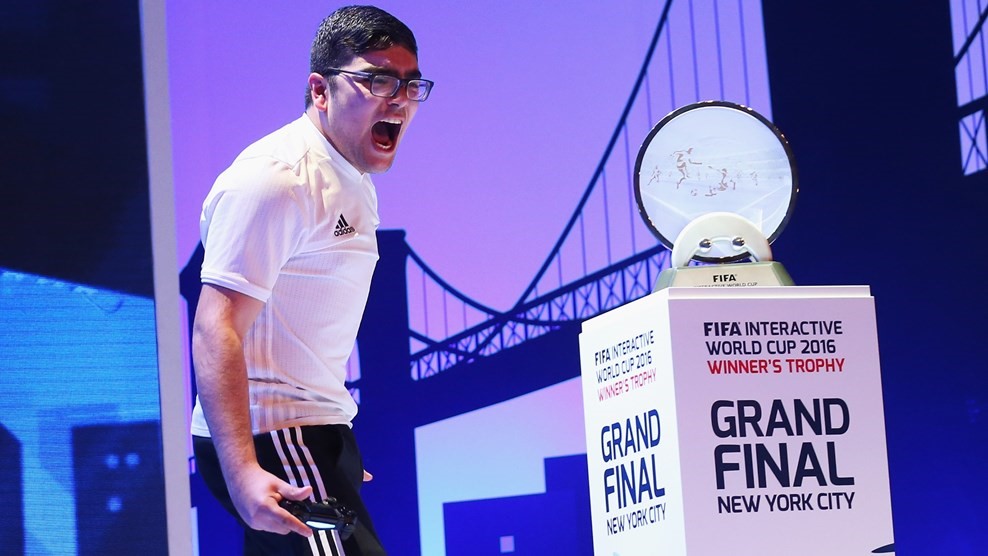 Denmark's Mohamad al-Bacha won the 2016 edition of the FIFA Interactive World Cup 
Previous years' finals have drawn 2 million live viewers and the games are shown in 100 countries. The winner of the FIWC gets USD $200,000 and a trip to the Best FIFA Football awards, now in its 13th year. Previous winners of the Interactive World Cup have come from all over the world, including Brazil, the U.S., Dubai, Spain and Switzerland. The FIFA game franchise is the longest running football video game in history, at 21 years. It is also the bestselling, with more than 105 million units sold.