FIFA 18 BEST PLAYERS (TOP 10)
Updated: 18 Dec 2018 6:23 pm
FIFA 18
Goal!!!! The last thing I screamed as I finished my final game of FIFA 18 for the night. There is nothing like having a well put together team with chemistry, skill, and teamwork playing for you on the field. As I put my Xbox controller on the charger I began to think, who are the best players in the FIFA world? I picked each team apart and devised a list, here are the top 10:
10. CHRISTIAN ERIKSEN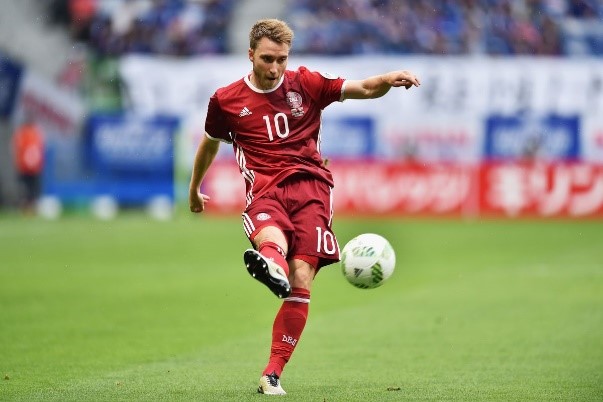 This attacking midfielder Christian Eriksen, born in Middlefart Denmark places 10th on our top ten. This professional footballer plays for the Danish national team and the premier league club Tottenham Hotspur.
75 PAC    
84 DRI
78 SHO   
47 DEF
88 PAS     
63 PHY
Any great asset to a team is a player who can assist in amazing plays. Eriksen is that asset, with his 84 dribbling and 88 passing he helps lead his team to victory.
9. MARCELO VIEIRA DA SILVA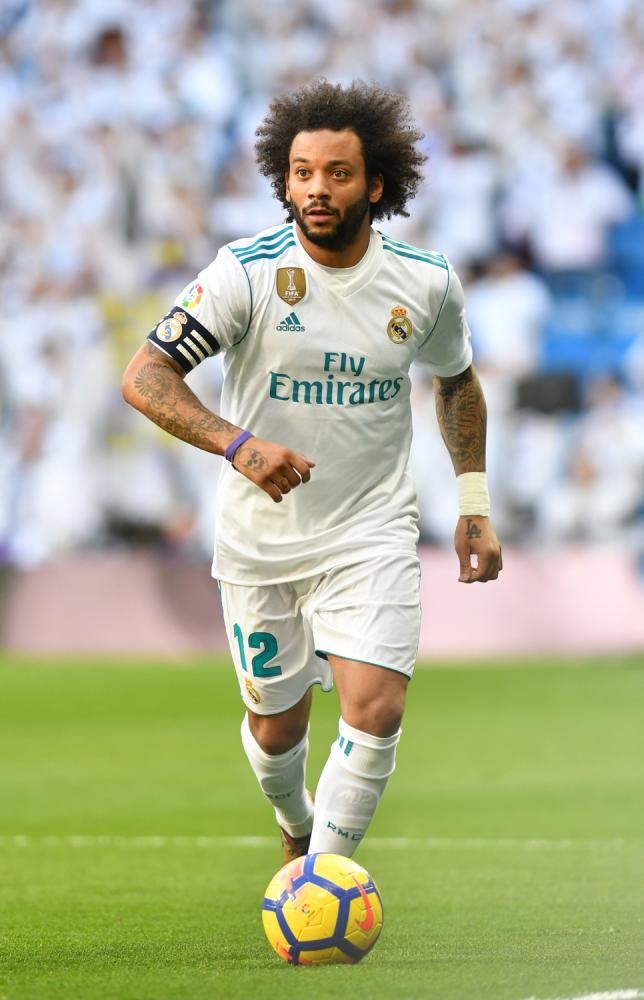 Marcelo Vieira da Silva is a professional footballer in at number 9 who plays for the Brazilian national team and the Spanish club Real Madrid.
78 PAC    
85 DRI
69 SHO 
82 DEF
80 PAS    
79 PHY
Vieira da Silva is the epitome of a team player. With an 82 defense and 80 passing he is a great addition to his team. His 85 dribbling aids in helping score a goal.
8. ARJEN ROBBEN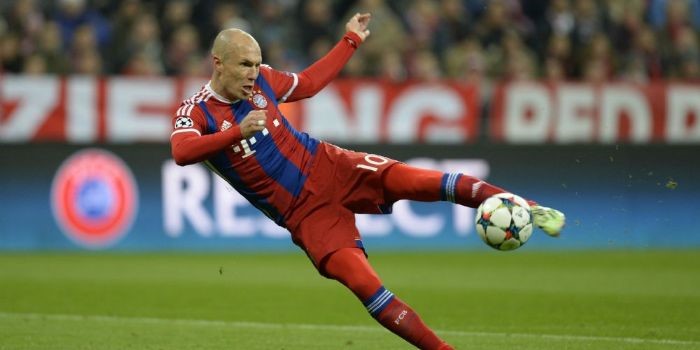 Dribbling into our hearts at number 8, is winger Arjen Robben born in Bedum, Netherlands. This professional footballer plays for the German club Bayern Munich.
86 PAC    
90 DRI
86 SHO   
32 DEF
81 PAS   
63 PHY
This 34-year-old Netherlands native has proven himself to be one of the fastest wingers in the league. 86 pace and 90 dribbling skill set added with his 86-shooting ability makes him undeniably talented.
7. ALEXIS SANCHEZ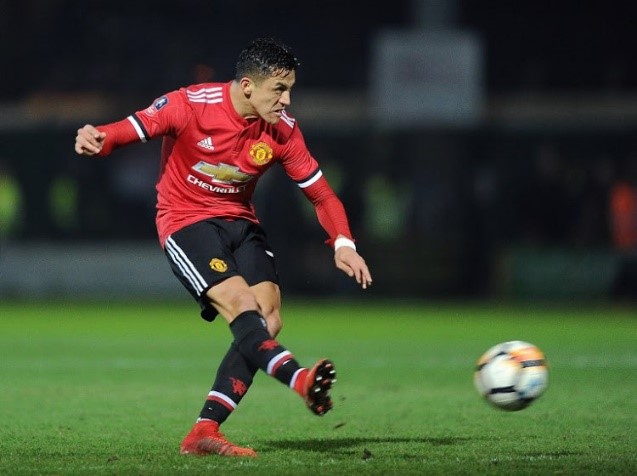 Passing through to our 7th spot, Sanchez a Chilean native, plays both forward and winger. He plays for the Chile national team and English club Manchester United.
86 PAC    
89 DRI
84 SHO   
40 DEF
80 PAS    
78 PHY
Sanchez is known for his speed when on the field. An 86-pace coupled with 84 shooting aids him in approaching the net. With a 89 dribbling and 80 passing, Alexis is a quality team player.
6. SERGIO AGUERO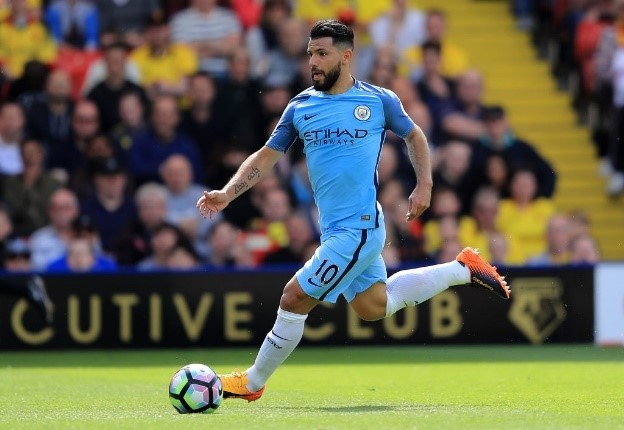 Landing himself in position number 6 is Argentine native Sergio Aguero. Aguero plays as a striker for Premier league club Manchester City and the Argentine national team.
87 PAC    
89 DRI
88 SHO   
23 DEF
75 PAS    
72 PHY
As a striker with a pace of 87 Sergio is not to be reckoned with. His shooting of 88 matched with 89 dribbling makes for an excellent scorer.
5. ANTOINE GRIEZMANN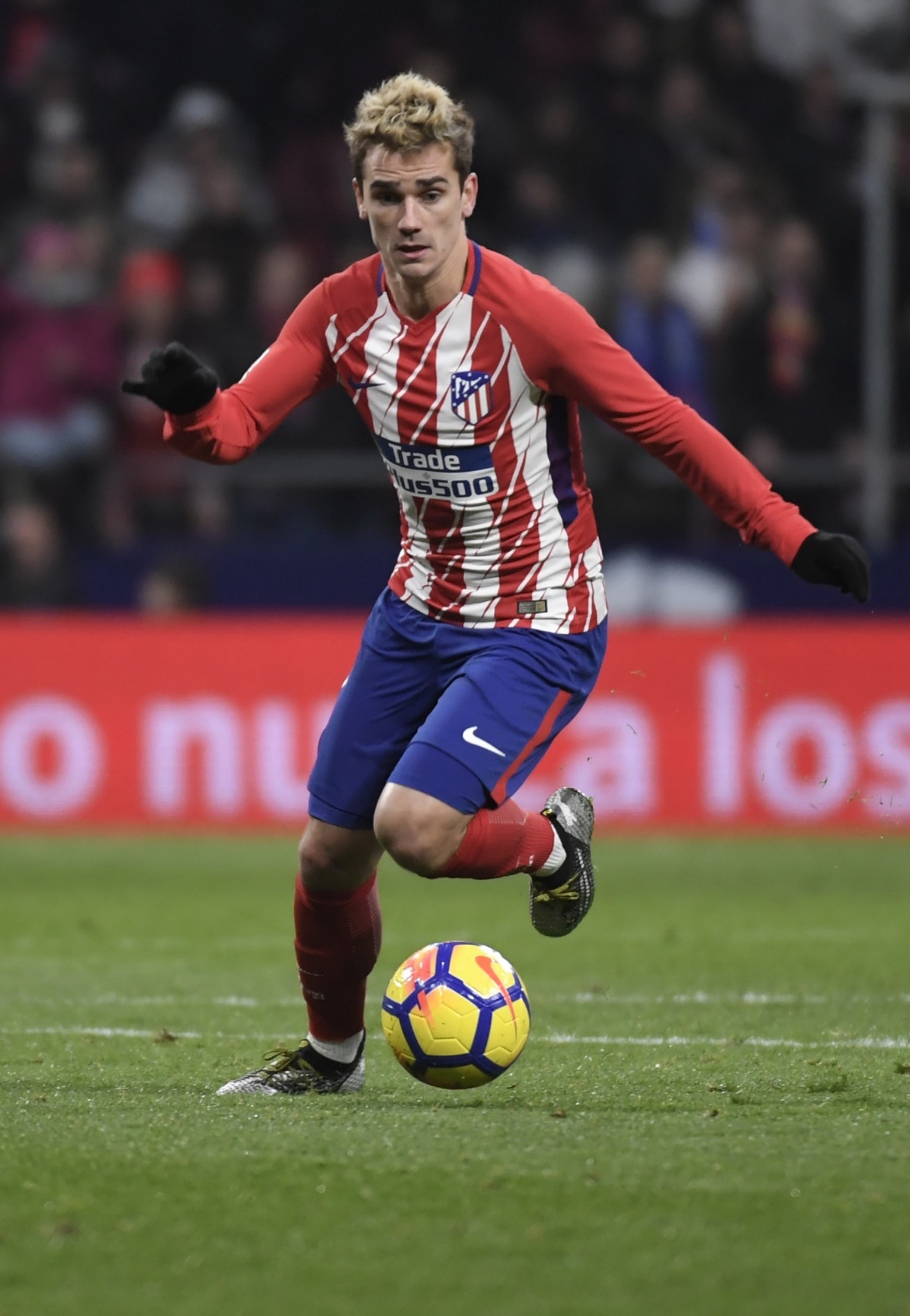 Scoring our number 5th spot is none other than Antoine Griezmann born in Macon France. This professional French footballer plays for Atletico Madrid and the French national team.
86 PAC    
87 DRI
85 SHO   
30 DEF
78 PAS    
68 PHY
Griezmann shows himself approved with his 87 dribbling and 86 pace. His speed and precision show us why he excels in his position as forward.
4. EDEN HAZARD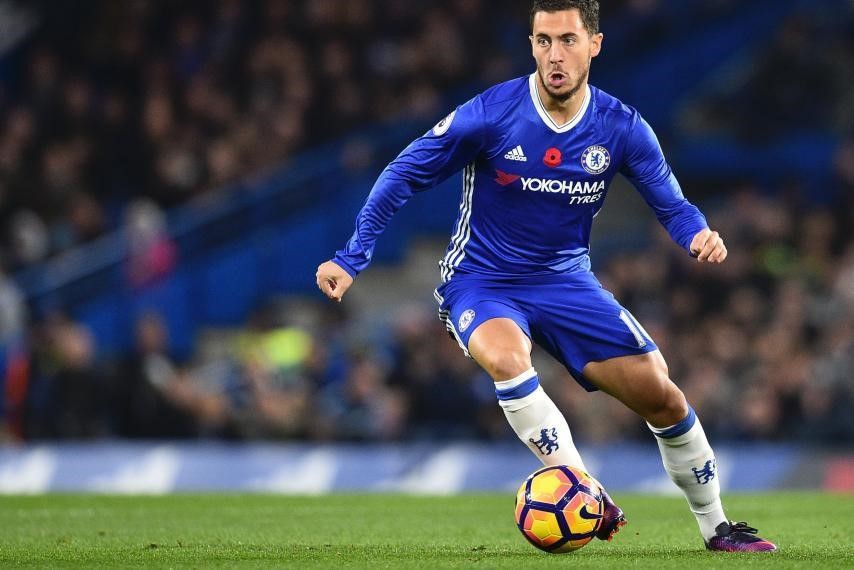 Eden Hazard kicking it at our number 4 spot was born in La Louviere, Belgium. This footballer plays winger for the English club Chelsea and the Belgium national team.
90 PAC    
92 DRI
82 SHO   
32 DEF
84 PAS    
66 PHY
Hazard is a goalkeeper's nightmare, with his 90 pace and 92 dribbling. His speed and ability to handle the ball makes him a valuable player.
3. NEYMAR DA SILVA SANTOS JR.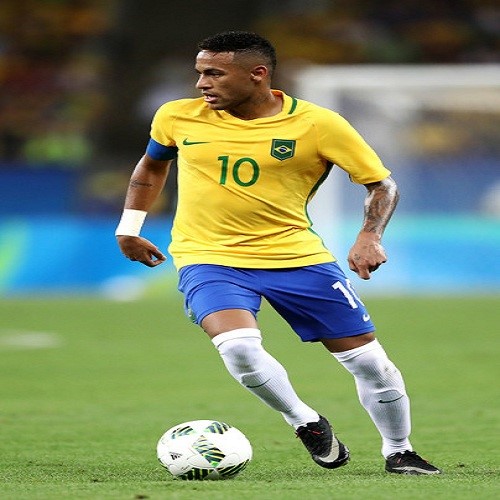 Shooting for us in #3 is Neymar Jr a Brazilian professional footballer for the Brazil national team and the French club Paris Saint- German.
92 PAC    
94 DRI
84 SHO   
30 DEF
79 PAS    
60 PHY
At the mere age of 26 he is known for his skills and ability on the field. Considered one of the fastest players in the world, Neymar Jr. oozes talent. A 92-pace combined with 94 dribbling and 84 shooting keeps players on their toes.
2. LIONEL MESSI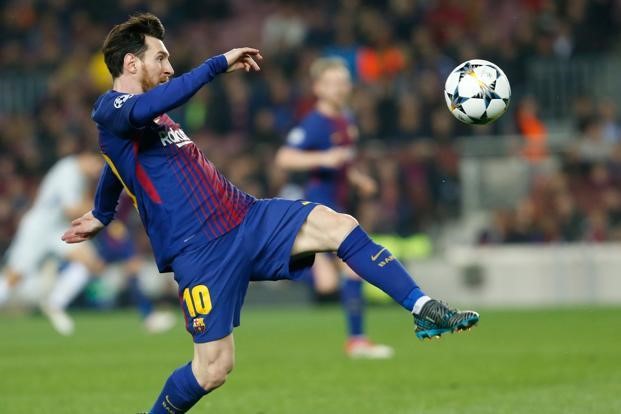 Lionel Andres Messi born in Argentina, paces himself as a cool number two. At the age of 31 he plays the position of forward for the Argentine national team and the Spanish club Barcelona.
89 PAC    
95 DRI
95 SHO   
26 DEF
86 PAS    
61 PHY
Lionel Messi is not one to be taken lightly. His 95 dribbling makes it hard for any player to stop him in his tracks. With an 89 pace and 95 shooting to match, this Argentine native is unstoppable.
1. CRISTIANO RONALDO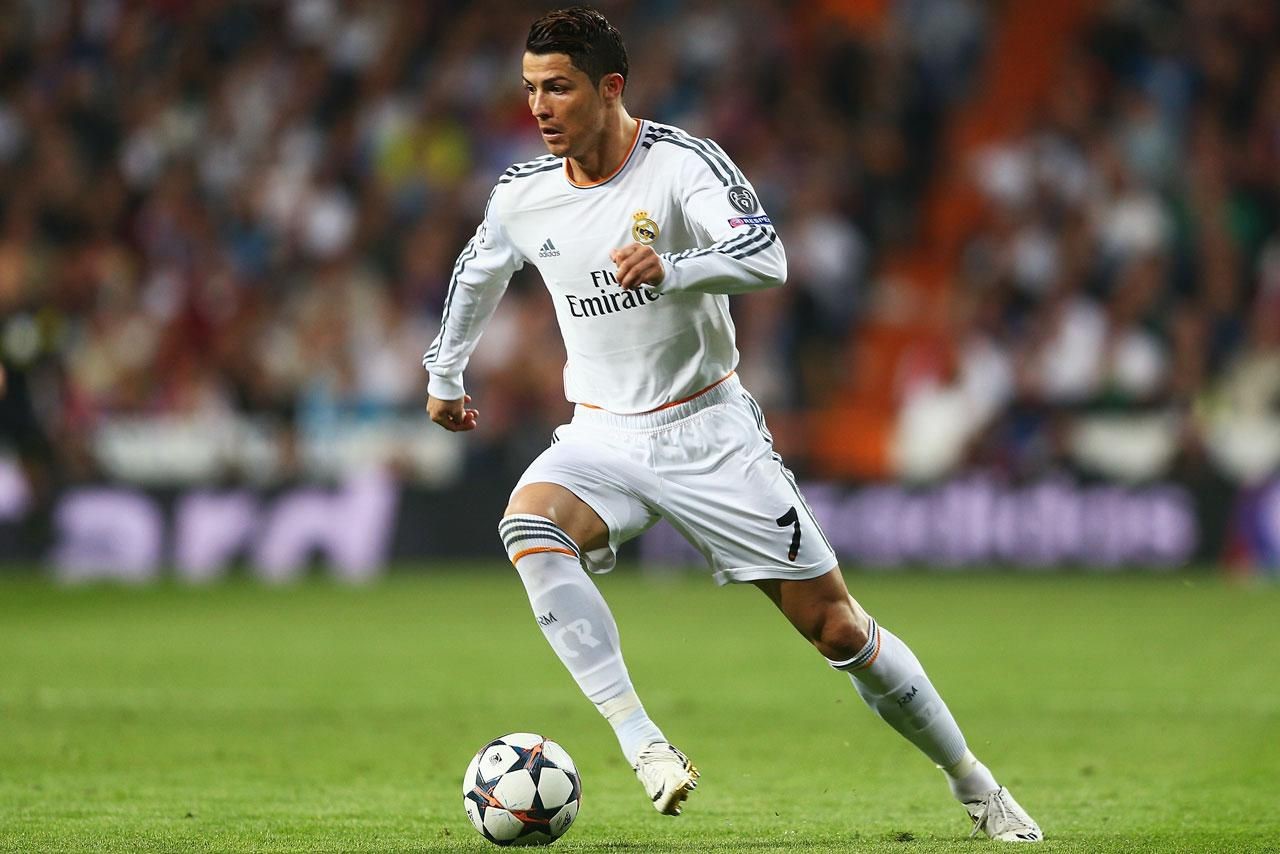 Defending his number 1 spot is 33-year-old Portugal native Cristian Ronaldo. This professional footballer plays for the Italian club Juventus and the Portuguese national team.
90 PAC       
90 DRI
93 SHO      
33 DEF
82 PAS       
80 PHY
Ronaldo is known as one of the fastest forwards in the world. With a 90 pace, 90 dribbling, and 93 shooting this Portugal heartthrob in top form rarely misses a goal.
You may also be interested in:
Image Gallery