RE3 Remake Review - Is It Worth It?
Updated: 11 Jun 2020 1:16 am
Resident Evil 3: The newest horror game to make you fear the illusive Umbrella Corp.
Resident Evil has been a well-known household name and the intensity over the series only grew at the previous remake release of Resident Evil 2 and several DLCs. The next game, Resident Evil 3 released in April of 2020 on multiple platforms, was one the most awaited games of this year. You follow the story of Jill Valentine and Carlos Oliveira, previous heroes of the franchise, as you battle through what's left of Racoon City after Leon Kennedy and Claire Redfield supposedly save the day. This is an unbiased review of one of the best horror games to come out this year.
About Resident Evil 3
Resident Evil 3 is an active-adventure, horror survival released in late April of 2020. Fans were overwrought at yet another installment of a series that has been around since 1996. Published and Developed by Capcom, creators of other well-known games like Street Fighter, Monster Hunter, and Devil May Cry. RE3 is the first release since the Resident Evil 2 remake in which rose the fans from a nearly three year long wait.
While it stands in the high-eighties (in a scale of one hundred) in reviews, it continues to rise as more people play since it's still a newly released game. Many of the complaints are that the story is so much shorter than Resident Evil 2 with very little replay value that originally attracted players to Resident Evil 7. Graphics and storyline with a badass female protagonist still continue to push a lot of the fanbase, though is held back by holes in cutscenes (like suddenly having a gun when you didn't originally have in the inventory) or the randomized loot being way too diverse.
Resident Evil 3 Story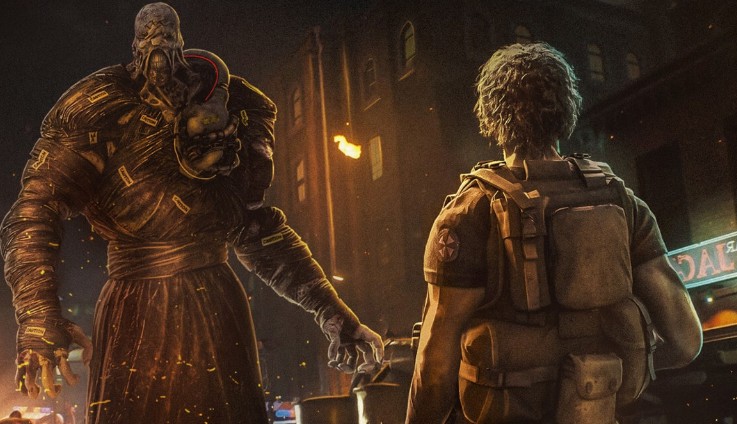 The hunter becomes the prey when Nemesis comes to play…
In this game of the series, you pick up a week after Leon Kennedy and Clair Redfield escape the underground facility of the Umbrella Corp. Now Racoon City is now under quarantine, a scary topical order in today's age, and is overrun with zombified citizens. Umbrella has dispatched Nemesis to silence the last two members of the STARS Taskforce supposedly left alive- the only group that could ever stop this company from destroying the world.
The story puts several interesting twists on the original game, including new character models and fun inserts as throwbacks to other games. Even allowing a section of the game to build upon Resident Evil 2, but don't worry, we won't spoil it for you! 
Resident Evil 3 Gameplay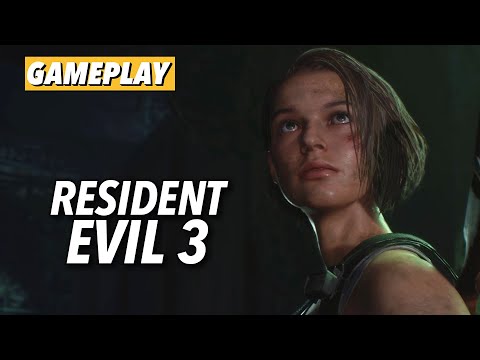 There is no real character customization in this game unless you want to see how many extra pockets you can sew onto your pants. (Which actually updates as you get more inventory space, which is a nice addition.) You can switch between the two main characters in the game, Jill Valentine or Carlos Oliveira, but there are no real choices to make or physical characteristics to change. Though if you have the specialty packs or downloads, you can change the outfits between older (from the original RE3) or the newer that was released in 2020.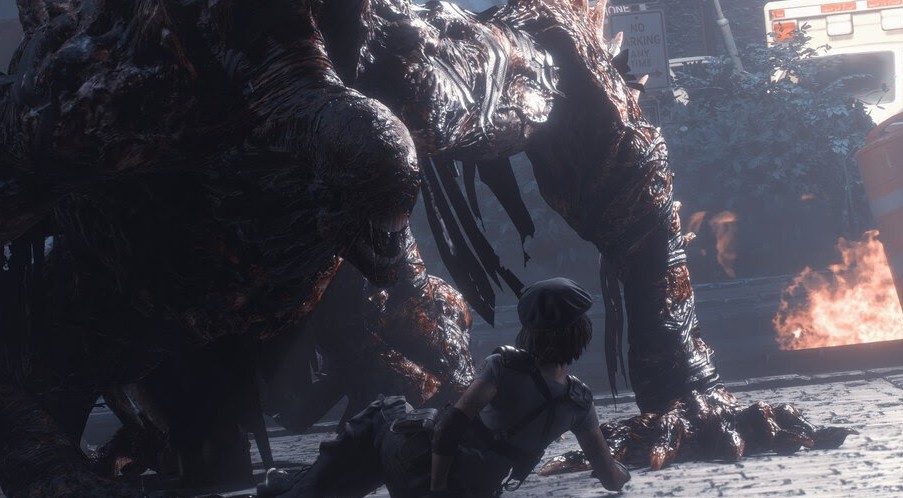 You're here for the experience of surviving the end of the world, not to try to save it...
The world is very streamlined and is a fully a story-driven playthrough for those who are either fairly new to the story or original fans. It's not really recommended to start here if this is your very first Resident Evil game. The first person zombie shooter is a classic style for the RE series with few interactions with other 'human' players or NPCs besides cutscenes or brief uninteractable floater bodies to add ambiance. The storyline starts off excellently from the beginning that immediately thrusts players back into the world, but doesn't always complete the thought it was following at the time. 
For instance, a lot of players have issues with the games ending and are calling for a DLC-on to continue it. On top of that, the lack of replayability make the game incredibly short compared to several of the other games in the series. 
 
Resident Evil 3 Combat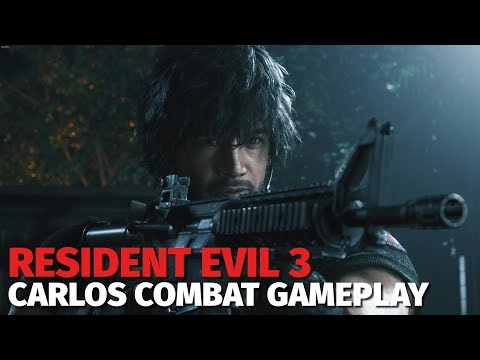 With near open world and free aim mechanics, the game focuses on mowing down your enemies with the largest gun available. The surplus of ammo and additional weapons make that a fun project to try to kill a zombie with every single type of weapon. There are no real skill trees or push to upgrade your own skillsets. Instead, the guns can be upgraded several times with a little exploration. The more you explore, the more you are rewarded!
A new feature that was a massive complaint at the last game was the lack of dodge in Resident Evil 2. RE3 corrected that issue with a massive rejoice from the players. On top of combat, new items and collectibles were added to the game. Minor tweaks were made to the power of weapons and frequency of critical headshots- though not much has changed since 1996 in general RE mechanics of the zombie shooter.
Resident Evil 3 Quest/Mission System
Being a mostly story-driven game, RE3 doesn't have an overall quest system. You follow prompts through the story by speaking to the only NPCs available to interact with, follow a straight path to the next objective while fighting hordes and the occasional pain in the pancreas, Nemesis. You do have a journal that you can keep track of objectives if you want to keep track of where you are between saves.
Resident Evil 3  Graphics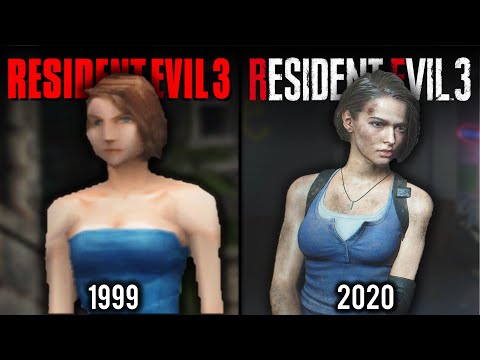 Compared to the 1999 release of Resident Evil 3, the graphics of the 2020 remake knock the ball out of the park when it comes to updates. Capcom did a complete and wonderful overhaul of the game and the storyline to make RE2 and RE3 connect in many ways. Even though graphics that are top of the line. Many of the fans have asked for a VR version to really experience Racoon City through the eyes of a STARS officer. Combat and blood effect are still excellent, especially in cutscenes.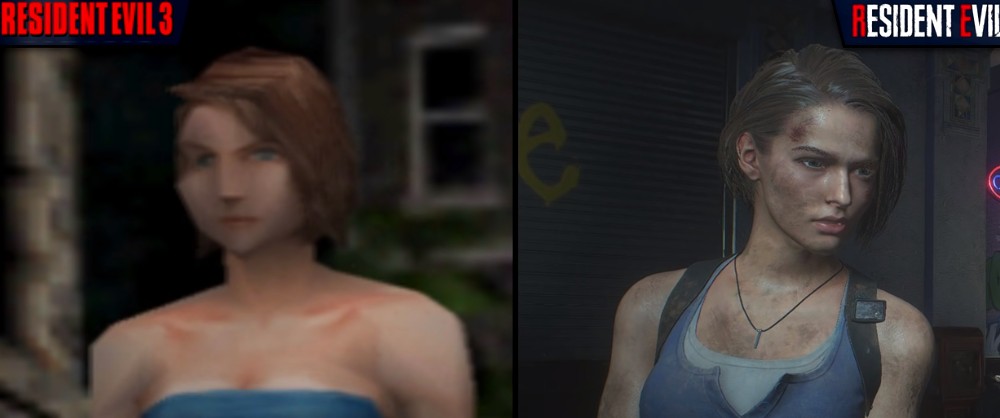 The differences between the 1999 (left) game and the 2020 (right) versions are out of this world.
Resident Evil 3 Developer
Capcom is well-known for fantastically done games that have very little to complain about. Though there were some minor issues with this game that the community has harped on since released. Especially the lack of consistency through the game (like cutscenes matching the inventory) and issues with a ton of ammo for a gun the player has never fired.
The game runs fairly smoothly and there have only been minor issues when a lot of moving objects or textures are on screen at once. So far Capcom seems to have several fully operational message boards and forums available to share your viewpoints of the game. They even launched a developer message about future plans and bug fixes they were planning on doing, and plan to keep updating with more overviews. Patches have been released every other week or month and have trickled off the longer the game is on the market.
There is a massive push for more DLCs to continue the replayability of RE3. Capcom recently released a multi-player version where five players can face off against each other. Though that version has been met with many poor reviews sadly. 
Resident Evil 3 Price
This game is now available at most box stores for anywhere from a used copy at $15 up to the brand new release at $40 or more. There is a special collectors pack that features a double-sided map of Raccoon City, an almost foot tall statue of Jill Valentine, a copy of the game, and an artbook all wrapped up in the STARS item box packaging. This can be yours for almost $180 dollars through places like GameStop or Amazon. So far, there is no word on whether the DLCs are included in the original packing in an update or will have to be paid for as well.
FINAL VERDICT: 8 of 10
PROS:
Fantastic graphics and storyline until the very end.
Closes several plotholes and ends questions on certain characters like Marvin the police officer and the gunsmith with the daughter from Resident Evil 2.
A badass female protagonist with an excellent secondary character to play as with his own motivations and character development through the story. 
New and unique weapons and enemies. The enemies have background information littered throughout the gameplay that gives you an excellent story to read through.
CONS:
The ending was not well-reviewed and many view it didn't make sense for the way the plot was headed. It felt very rushed. 
Cutscenes didn't match player inventory, nor did the ammo drops. Some Let's Players like Markiplier had to kill the Evolved Nemesis with only the knife and a dodge mechanic.
Lack of replayability and DLCs, even nearly two months later after release.
Multiplayer is fairly new to the Resident Evil series, and so far has not been met with high reviews. 
You May Also Be Interested In:
Image Gallery