What Is Mobile Legends Adventure About?
Updated: 18 Mar 2023 10:19 am
Mobile Legends: Adventure is picking up steam in 2023.
Following Moonton's successful release of Mobile Legends: Bang Bang which has generated over a billion dollars in revenue to date, they released Mobile Legends: Adventure in 2019. It is a Role Play Game (RPG) that co-exists with the original Mobile Legends storyline.
The gameplay allows you to follow a simple story line based on the Moniyan Empire where you meet, gather and lead a team of heroes. As leader of the team, you get to manage resources that are automatically collected by your team throughout idle game play. It also allows you to command your team in battle and is much like Chess. 
It is a thinking game of strategy that involves your mind more than other motor skills that use different parts of your body. ML Adventure has an impressive 100 plus anime themed heroes in its simple complexity. It is an Idle RPG, perfect for giving you a challenge that is simple and entertaining.
Here are the key features of Mobile Legends Adventure that makes it fun, entertaining and worthwhile.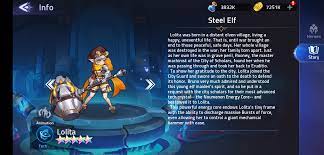 The game begins with a storyline that it follows throughout the game. The player is given a role at the beginning of the game that ultimately makes you leader of the team, giving meaning to it as a RPG. 
Following the storyline is essential and is a major part of the game. Losing interest in the storyline will most likely result in a total loss of interest in the game. The story leads you on a quest to uncover a mystery as you progress and level up in rank.
You are part of the storyline as you proceed through the main campaign in the game but there are also other game modes with side story lines for winning items and prizes. It helps you build your inventory in resources, items and other prizes.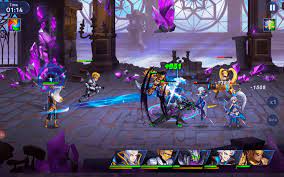 Gameplay in ML Adventure continues even after you have exited. As an idle RPG, your team continues on but according to the formation and with the resources allocated by you as the leader. You can collect Experience Points from this when you return to continue.
As the team's leader, it is your responsibility to oversee team formation in assigning heroes to specific positions in battle, and also in managing hero upgrades in qualities and power since these upgrades cost resources, that results in a choice of who to upgrade and why.  In battle, you only tap the ultimate skill after its energy level is filled in battle. That is your only move.
Team management and understanding of how resources are used may be easily learned for dedicated ML gamers. There are AI tips and auto battle formations and resource allocation to guide those who don't understand. Knowing when to utilize ultimate is vital, not utilizing it in time can cost you.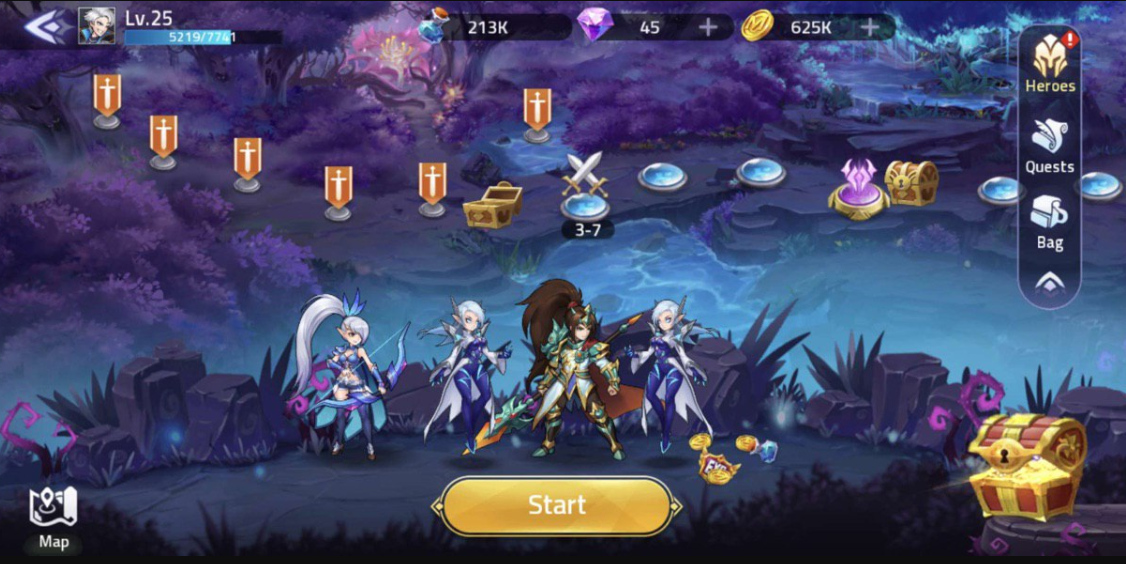 The main gameplay in ML Adventure is the main campaign where you lead your team on a journey, while uncovering secrets about the Moniyan Empire. There are various other game modes that you may take part in.
Other challenges follow a side story away from the main campaign and reward players with items and prizes that may be used for hero upgrades and other in-game purchases. You unlock certain challenges as you go along but there are quests in collecting items and achieving goals that also have rewards.
All these combined provide a large inventory and need to budget resources amongst the team. Spending money on resources is a choice and not necessarily needed. It does however boost your chances in battle against A.I and in PVP Mode (Player vs Player).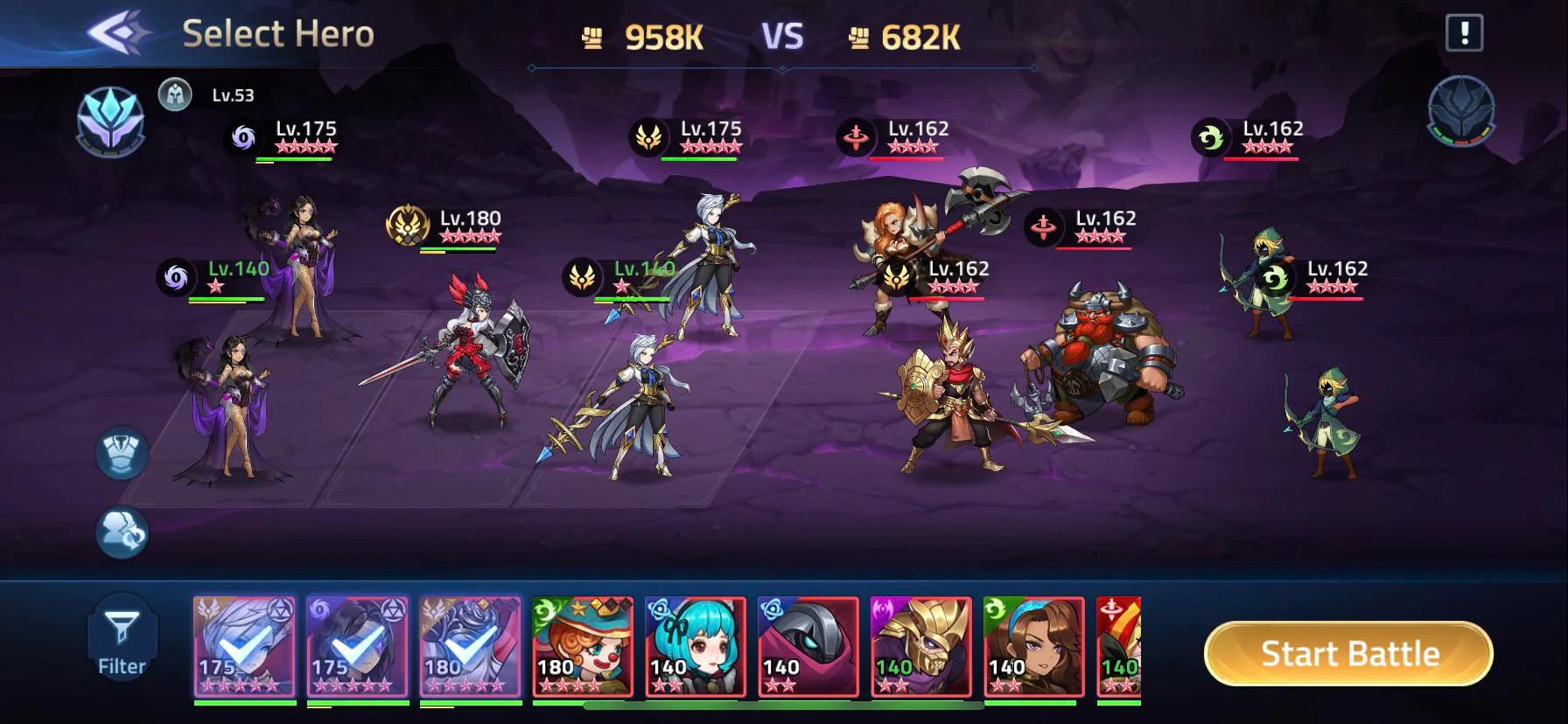 Player vs Player mode in ML Adventure requires a well built team, with a tank, damage dealer and three supports. Your choice of heroes should be based on your priority in leveling up heroes. An unmanaged and underutilized line up would be a disadvantage.
Spending actual money on building a team and resources would boost your chances of winning and leveling up as well in the main campaign. Building a strong team requires building your main damage dealer and tank. They initiate battle while support comes in to help.
A team that is built more powerfully will effectively take you out. ML Adventure is about managing and captaining a team as its general. If you decide to spend money on ML Adventure, then make sure you are aware of how you will spend your purchase.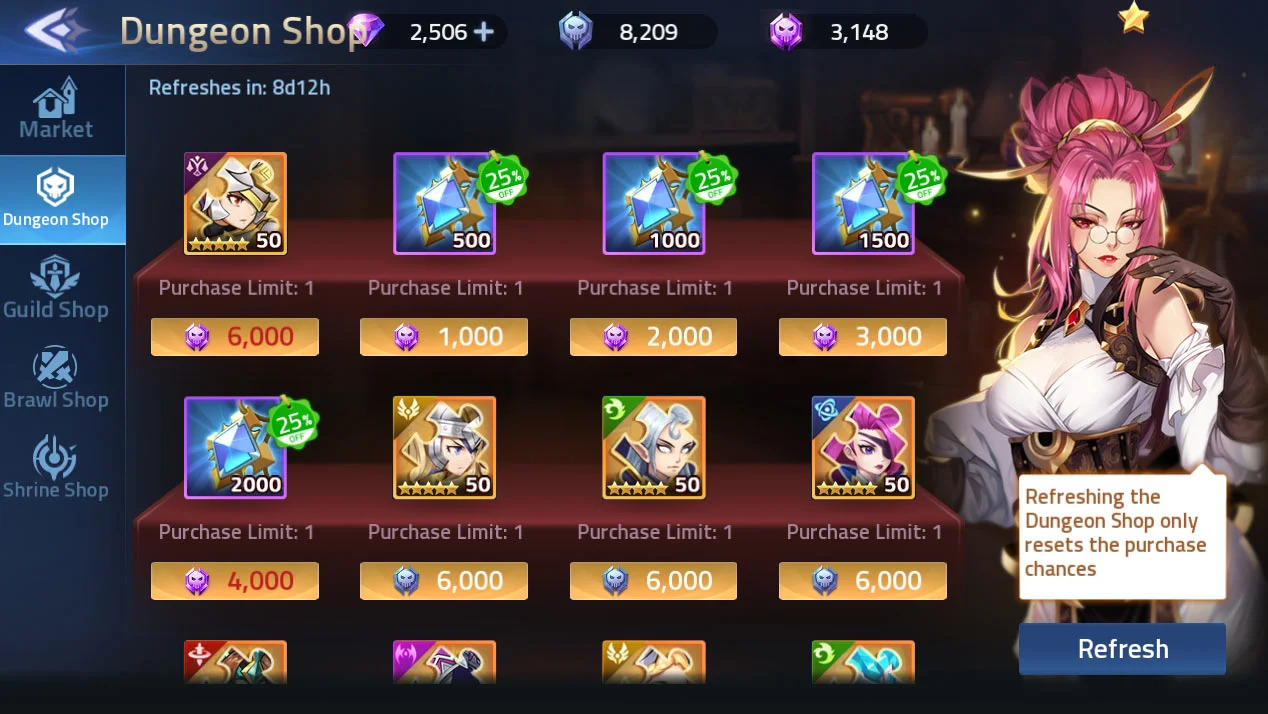 ML Adventure is packed with a ton of tokens and other items that can be redeemed for prizes. It is a pay to win game where it is valued by your progress and performance in the game. Just like ML Bangbang, spending is a choice in ML Adventure.
Resources play a major role, and are the same as farming in ML Bangbang. You need resources to increase your hero attributes and build team power. Different types of resources include Diamonds as Premium Currency, Battle Points and Gacha Tokens amongst other items.  
Just like ML Bangbang, dedicated gamers spend to reach elevated levels that only a few gamers get to see. As leader and manager of the team, it is up to you to use these resources wisely, as it depicts your in-game performance. Losing a battle is not uncommon in higher ranks.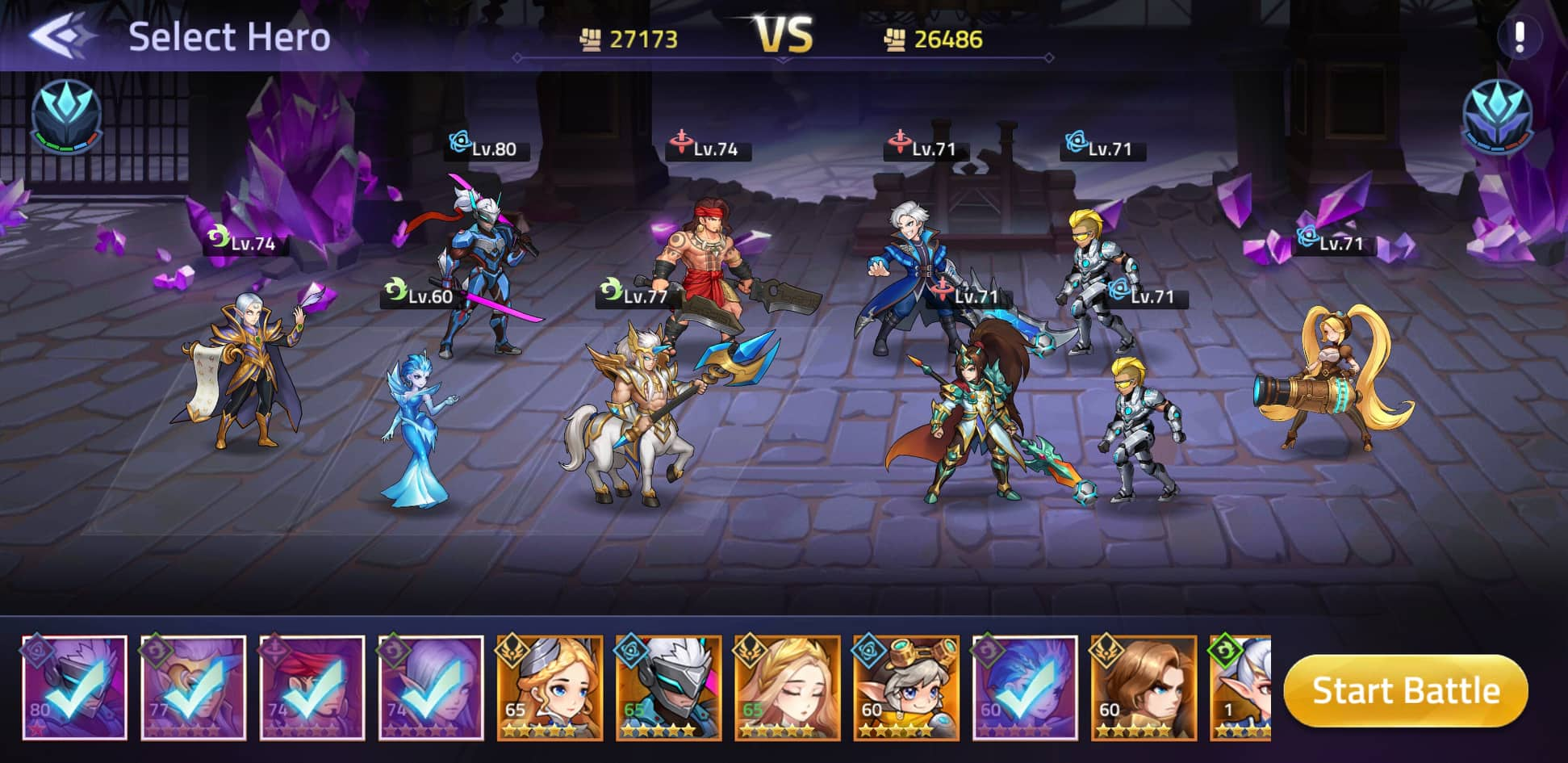 A team's formation is vital. You can have a team with great power but still lose in battle. Each hero has a role, and each role determines their performance in battle. There are five types of heroes depicted by color in their fan art.
Each hero in ML Adventure will either be Purple, Yellow, Red, Blue or Green and this portrays their role and level of energy. The roles are similar to ML Bangbang, with all the heroes assuming their positions. The colors depict power and reaction to damage or when dealing damage.
Unlike ML Bangbang, you meet and recruit different heroes as you level up. You decide on which hero you want to upgrade and use in battle as you progress. It is a rule of thumb that you own heroes in all 5 available roles and specialties to create a complete formation.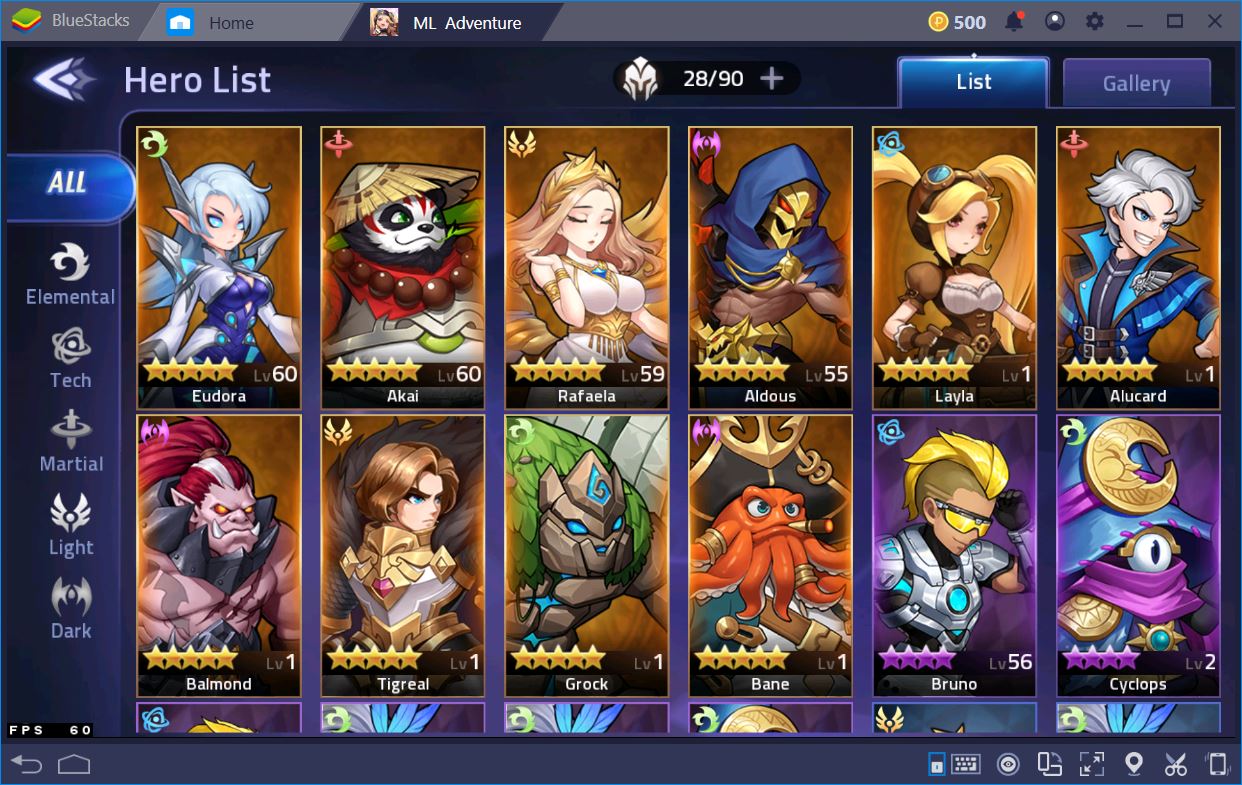 Probably the most important aspect of ML Adventure is getting to know your heroes, their abilities, and their particular responsibilities. Get to know their roles as part of your team formation and which are best partnered in battle.
You learn about the hero through the storyline but building and assigning them takes careful thought. A mismanaged team will not survive a battle. Much like a troll team mate in ML Bangbang, one hero can cause an upset for the whole team and you have only yourself to blame.
Know your heroes and their powers. Understand that you have control over their ultimate skill in battle while remembering how you have built them. Assembling a team with that in mind should pave the way for successful battles. You have control over their ultimate, and utilizing it is sometimes do or die when not in idle mode.
You may also be interested in: