Call of Duty WWII Zombies – 5 Interesting Facts You Should Know
Updated: 21 Jun 2017 1:57 pm
Leaked images of "Call of Duty: WWII" give us an idea of what to expect from its return to the World War 2 eras.
Check Out These 5 Interesting Facts About The Latest Call Of Duty Zombie Mode
Zombies mode has firmly cemented its place among the Call Of Duty games series, since its first appearance in Call Of Duty World At War. From the developer of Zombie mode to the storyline, we cover 5 interesting facts that you should know about Call of Duty WWII Zombie mode.
1: Call of Duty Will Be The 7th Game In The Series To Feature Zombie Mode
Call of Duty WWII will be the 4th game  of the series in a row that has featured Zombie mode, following after 2014's Call of Duty: Advanced Warfare, 2015's Call of Duty: Black Ops 3 and 2016's Call of Duty: Infinite Warfare. In total there have been 6 games total, that have been released with Zombie mode and not including WWII. The 6 games from oldest to newest are, CoD: World At War, CoD: Black Ops, CoD: Black Ops 2, CoD: Advanced Warfare, CoD: Black Ops 3 and CoD: Infinite Warfare.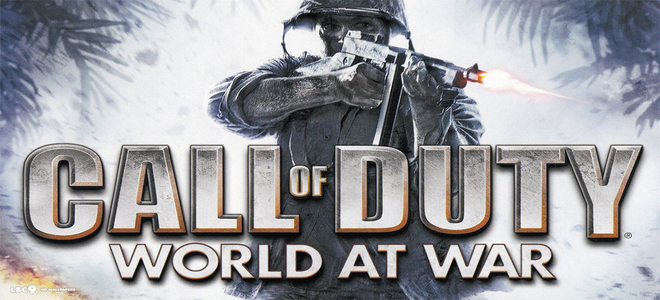 The first Call of Duty title to feature zombies mode was Call of Duty: World At War, released in 2008.
2: Call Of Duty's Strange Fascination With Undead Soldiers, Began Back With Call Of Duty: World At War In 2008
Nazi Zombie mode for Call of Duty: World At War involves players having to survive endless rounds of Nazi zombies by clearing path blockages, creating path blockages and also using weapons, utilities and power-ups which can be purchased using in game points that you get by playing this mode. Extra maps are available for purchase also through the game's DLC delivery site, usually the official webpage. Call of Duty: WWII Nazi zombie mode includes a free map named "Nacht der Utoten" which is German for "Night Of The Dead".
3: Zombie Mode's Name Changed From "Nazi Zombies" To Just "Zombies" After Call Of Duty Black Ops
The first and also 7th games in the series to use Zombie mode, being both "World at War" and also with this next release "World War 2" both have Zombie modes named Nazi Zombies. The 2nd and 3rd games both being "Black Ops" and "Black Ops 2" also names their Zombie modes as simply "Zombie" by dropping the word "Nazi" as these games were set outside of the WWII era. The 4th, 5th and 6th games in the series to contain Zombie mode were all named differently being, "Advanced Warfare" where the name Exo Zombies was used, "Black Ops 3" were the mode was named "Zombie Chronicles and finally "Infinite Warfare" where the zombie mode was named "Zombies in Spaceland".
Call of Duty: WWII Zombie – First Look: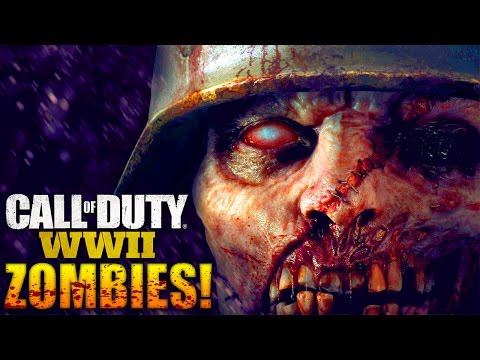 This clip explores the new Nazi zombies mode coming for Call of Duty WWII and even reveals a secret Easter egg revealing a cipher.
4: Raven Software Has Developed All Zombie Modes Since 2010
Raven Software began back in 1990 when two brothers, Steve and Brian Raffel decided to set up the small studio in their garage out of the upper Midwest of the United States. They have since gone from a 4 person operation to a 130 person subsidiary of the software giant Activision. They have worked on some very popular game titles in their 25 years in the business, from Quake 4 all the way through to Call of Duty and X-Men Legends. When asked about their success as a developer, Brian Raffel replied with "My brother and I never aspired to become millionaires. We loved working on creative projects, and that was what it was all about.BI"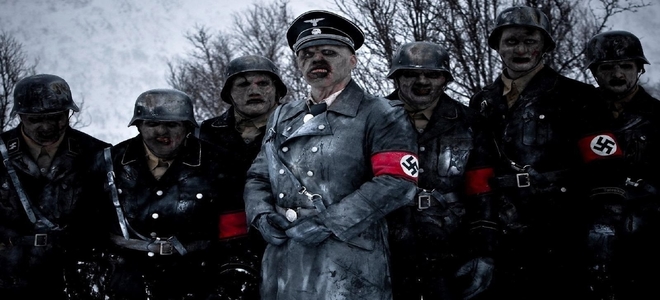 Call of Duty World War 2 will be the 7th game in the Call of Duty series to include a zombie mode to the game. This one will return to the games roots and use Nazi zombies from WWII.
5: Call of Duty WWII Zombies Mode Will Have Its Own Storyline
Although no official details have been yet released about the storyline for zombie mode of World War II, we can piece together something of a storyline from the hints given so far. We know that zombie mode will see American soldiers fighting against an army of undead zombies that the Third Reich created in the final days of the war in a last-ditch effort at achieving victory. This can be gathered from a statement released by Sledgehammer stating that the mode would be a "smallish squad co-op experience that is both an adrenaline filled, dark new mod and also a horrifying experience."  There was further comment given saying "It's the story of the Third Reich's desperate attempt to make an army in the final stages of the war."
You may also be interested in:
Image Gallery