Rocket League Announces Halloween Costume Contest
Updated: 22 Oct 2021 3:49 am
Time to break out the creepiest stuff you've got...
Rocket League has announced a Halloween costume contest, where contestants can submit skin designs themed around Halloween for Rocket League cars.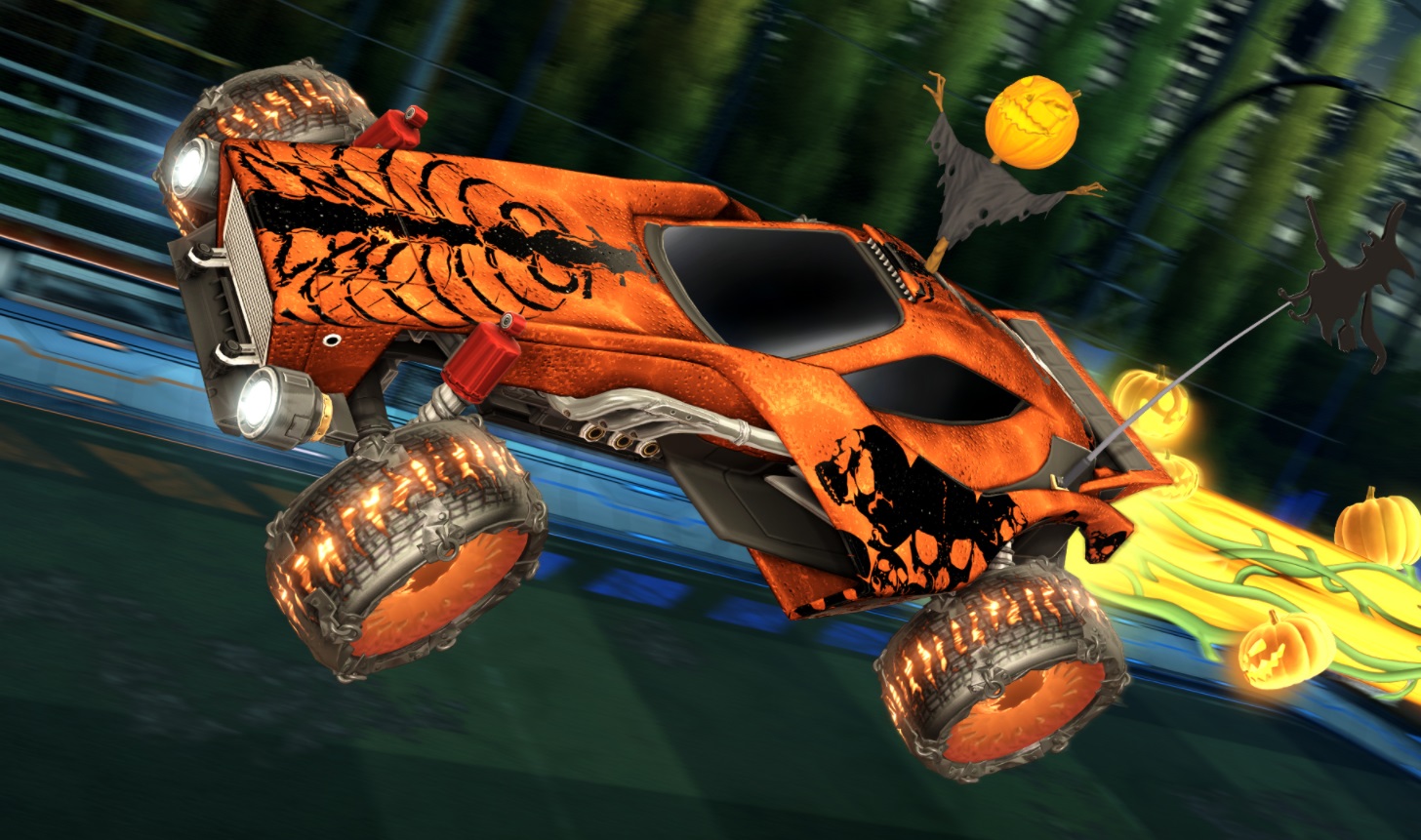 Halloween-themed costume design. Image by Rocket League.
The Rocket League Halloween Costume Contest starts 20 October 2021 at 1:00 PM EST and runs until 25 October 2021 at 5:00 PM EST. 
To be eligible to compete, contestants must meet certain basic requirements. The first requirement is a minimum age of 15 years old. Contestants who are minors must have permission from their parents or legal guardian to compete. 
Furthermore, contestants must be legal residents in an eligible region with proof of residence.
There are several basic submission guidelines for contestants to follow. The first is that all submissions must be submitted by sharing them on Twitter with the #RLCostume hashtag included in the tweet. Submissions must be in .jpg or.png format.
Submissions will be judged according to the following criteria:
Firstly, submissions will receive a score of 1 to 5 points for the unique application of the Halloween theme. 
Secondly, submissions will receive a score of 1 to 5 points for the originality of the design using Rocket League items. 
Thirdly, 1 to 5 points will be granted for the overall concept and design.
10 winners will each win 1 free Rocket League Season 4 Rocket Pass. A maximum of 1 prize may be awarded per person or household.
All contestants must comply with the full set of rules released by Rocket League and must remember to take special note of content restrictions put in place for the contest.