[Top 10] Best MTG Decks That Wreck Hard Right Now
Updated: 30 Jun 2021 5:09 pm
The world is again cold and the elements aren't the only ones we should be fearing
Now that we are past the Kaldheim experimentation phase, we can now have a pretty stable metagame in Standard. The usual mono-colored decks are still here but the decklists have been altered. There are a lot of familiar decks in here but you may also see some surprise decks that are making a comeback to the Standard meta. 
10. White Weenie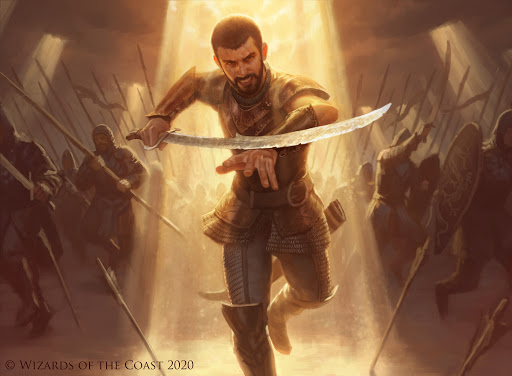 What's good about this deck?
Strength in numbers is a really powerful term as it can overwhelm the board really quickly
In this mono-white deck, cheap creatures can easily deal loads of damage to the opponent

Since you are using small creatures, giving them indestructibility is key especially when blocking

Cards like Seasoned Hallowblade are really powerful as they can deal with many different creatures and still stay on the board
How to play this deck effectively
As much as possible, keep dropping your creatures on the board
This can help you deal immense pressure on the opponent and make them commit to something that they don't really want to do
Pick your battles. You can launch an overwhelming attack but be careful of counterplay
Decklist
1 Lurrus of the Dream-Den
2 Halvar, God of Battle
2 Reidane, God of the Worthy
2 Legion Angel
4 Skyclave Apparition
4 Luminarch Aspirant
4 Seasoned Hallowblade
4 Selfless Savior
4 Alseid of Life's Bounty
4 Giant Killer
3 Maul of the Skyclaves
2 Shadowspear
20 Snow-Covered Plains
4 Faceless Haven
9. Mono-Blue Snow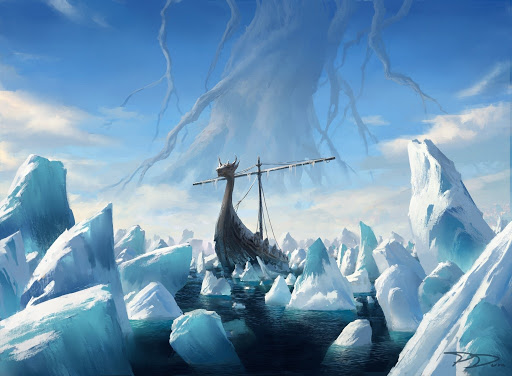 What's good about this deck?
With the re-introduction of Snow permanents in the Standard meta, mono-blue is one of the colors that greatly benefitted from it
Mono-blue has been out of the scene for quite some time now and its comeback is pretty great

The synergy of snow permanents is not that strong on paper. However, when you actually play them, they pack a really strong punch
How to play this deck effectively
Similar to the powerful mono-blue tempo deck before, the key here is to string together decent turns
The cards alone are not that very dynamic so you need to build upon your previous turns
You can establish the board easily since the spells are cheap and then transition to a mid-game where you respond actively to your opponent's moves
Decklist
4 Ascendant Spirit
4 Brazen Borrower
3 Gadwick, the Wizened
3 Cosmos Charger
2 Into the Roil
1 Negate
3 Behold the Multiverse
4 Saw It Coming
3 Essence Scatter
4 Alrund's Epiphany
4 Shark Typhoon
21 Snow-Covered Island
4 Faceless Haven
8. Dimir Control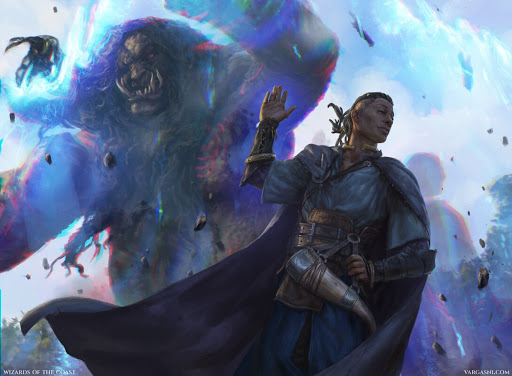 What's good about this deck?
This deck offers a lot of options for the removal of the opponent's threats

Dimir Control is abundant on spot removal as well as board wipes making it  a good anti-creature/anti-aggro deck

You have cards that can quickly turn the tide in your favor

Midnight Clock can give you a lifeline against mill decks, allowing you to negate their mill strategy
How to play this deck effectively
Know which cards to counter or remove depending on their relative strength in the game
Since you have a bunch of counterspells, you can counter almost every non-creature spell they play
Against creature-heavy decks, you need to assess which creatures are more powerful as the game progresses so that you know who to target with your removals
Decklist
2 Murderous Rider
2 Midnight Clock
1 Cling to Dust
1 Eliminate
1 Soul Shatter
2 Negate
3 Heartless Act
2 Graven Lore
4 Saw It Coming
4 Behold the Multiverse
2 Shadows' Verdict
2 Bloodchief's Thirst
2 Extinction Event
4 Shark Typhoon
2 Ugin, the Spirit Dragon
2 Crawling Barrens
1 Castle Vantress
4 Temple of Deceit
4 Clearwater Pathway
4 Fabled Passage
6 Snow-Covered Swamp
5 Snow-Covered Island
7. Mono-Green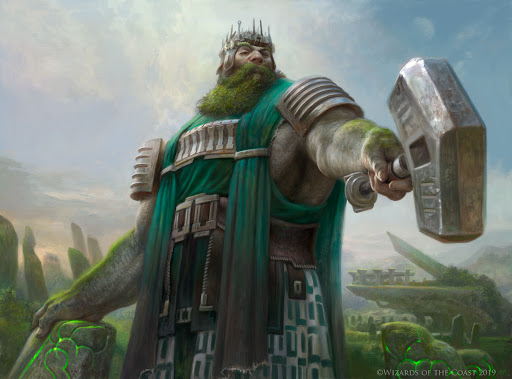 What's good about this deck?
This deck is pretty flexible in terms of strategy depending on your opening hand

You can play this a ramp deck to prepare for very dynamic turns or you can play this as a tempo deck, ensuring that you build upon your previous turns
How to play this deck effectively
The first step in playing this deck effectively is knowing if you have a ramp draw or a tempo draw. Knowing how to distinguish which is which can help you tune your game plan to what you have

If your early plays involve Tangled Florahedron, Castle Garenbrig, and Lovestruck Beast then you can play for a more dynamic endgame
If you have a good curve on your hand then make sure that you maximize your mana every turn 
Decklist
2 Elder Gargaroth
2 Scavenging Ooze
2 Questing Beast
3 Yorvo, Lord of Garenbrig
3 Tangled Florahedron
4 Kazandu Mammoth
4 Lovestruck Beast
4 Stonecoil Serpent
4 Gemrazer
2 Blizzard Brawl
3 The Great Henge
2 In Search of Greatness
2 Vivien, Monster's Advocate
4 Castle Garenbrig
2 Faceless Haven
16 Snow-Covered Forest
6. Four-color Cycling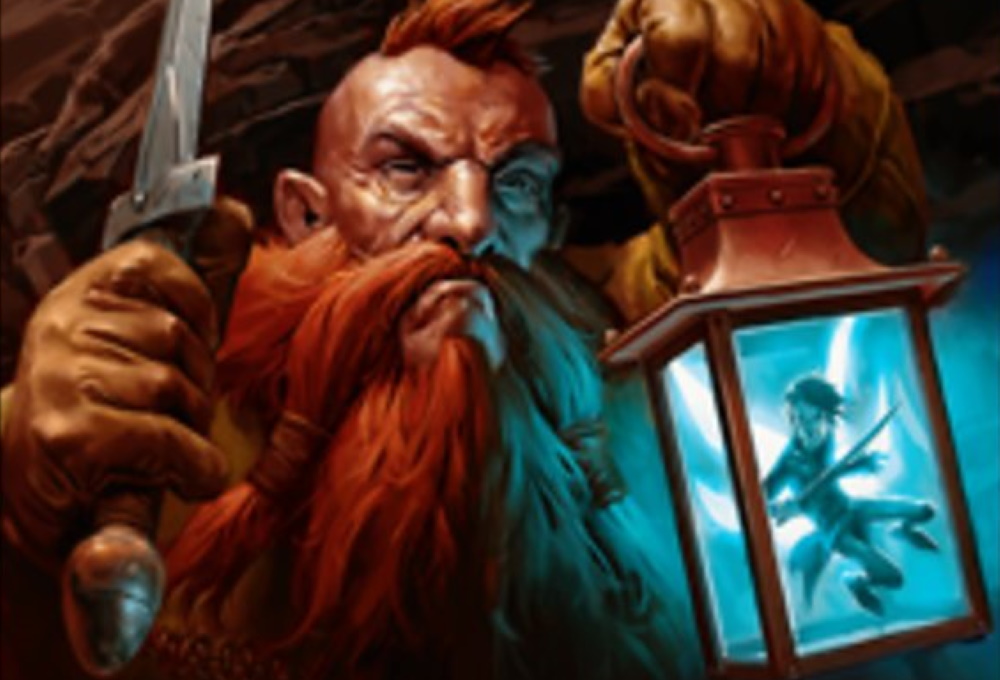 What's good about this deck?
You can easily gain card advantage while padding up your Cycling cards

Card advantage is crucial in decks like this as you need to have a dynamic turn every turn

This deck is no longer the one-trick pony that it once was

With the addition of cards like Improbable Alliance, you can have a more versatile deck that does not only rely on a single win condition
How to play this deck effectively
Just like the earlier iteration of cycling, you just need to cycle your cards at the opponent's end step to prevent them from hitting you with discard shenanigans
Play your creatures if you really need to

Getting at least two creatures on the board that benefit from cycling is already enough as you can already deal a lot of pressure with them
Decklist
3 Drannith Healer
4 Drannith Stinger
4 Flourishing Fox
4 Valiant Rescuer
2 Shredded Sails
4 Startling Development
4 Zenith Flare
3 Boon of the Wish-Giver
3 Memory Leak
4 Go for Blood
3 Footfall Crater
3 Improbable Alliance
3 Ragrin Triome
1 Clearwater Pathway
1 Blightstep Pathway
2 Brightclimb Pathway
4 Riverglide Pathway
4 Needleverge Pathway
4 Hengegate Pathway
5. Adventures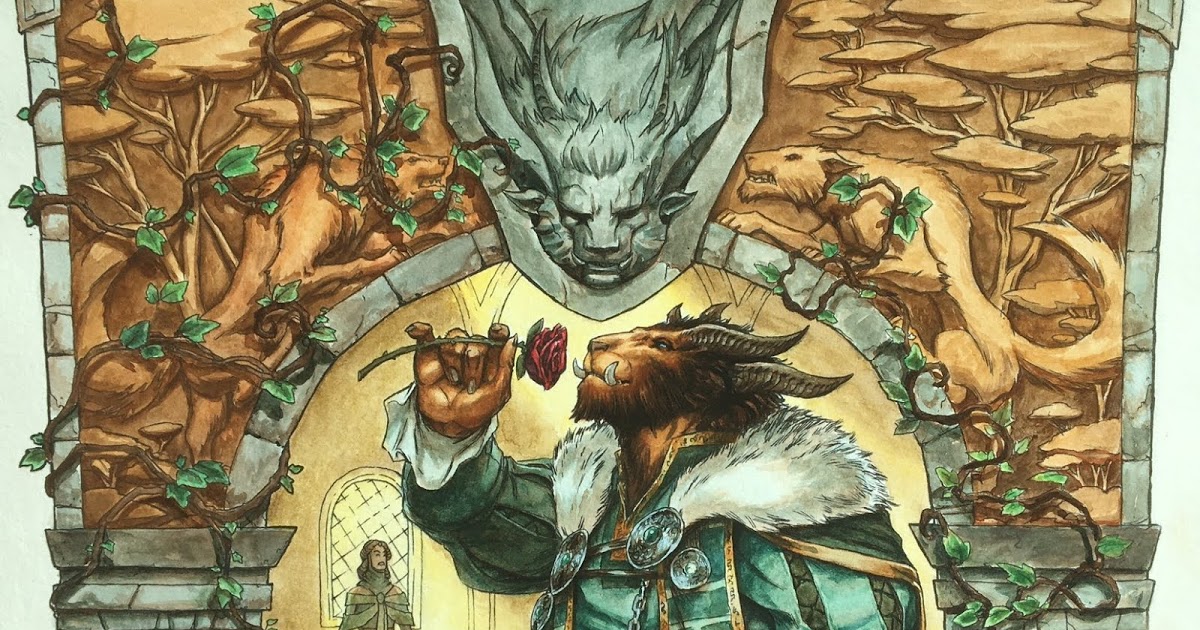 What's good about this deck?
This deck caters to a lot of aspects that you would want in a Standard deck

It can play ramp and aggro but can sustain threats even up to the later stages of the game

The creatures also have a very high synergy with the other cards in the deck so you get a feel of one complete deck
How to play this deck effectively
Depending on your opening hand, you can play this deck a multitude of ways

Use the early game to gain early advantage that you can keep up to the mid to late stage

Deal early damage to the opponent to force removals and board wipes

You can easily rebuild your board after a removal spell or board wipe so you won't have a lot to worry about
Decklist
3 Toski, Bearer of Secrets
4 Lovestruck Beast
4 Edgewall Innkeeper
4 Clarion Spirit
4 Giant Killer
4 Bonecrusher Giant
4 Jaspera Sentinel
4 Embercleave
3 Adventurous Impulse
3 Showdown of the Skalds
4 Fabled Passage
4 Cragdrown Pathway
4 Needleverge Pathway
4 Brachloft Pathway
4 Forest
2 Mountain
1 Plains
4. Rakdos Midrange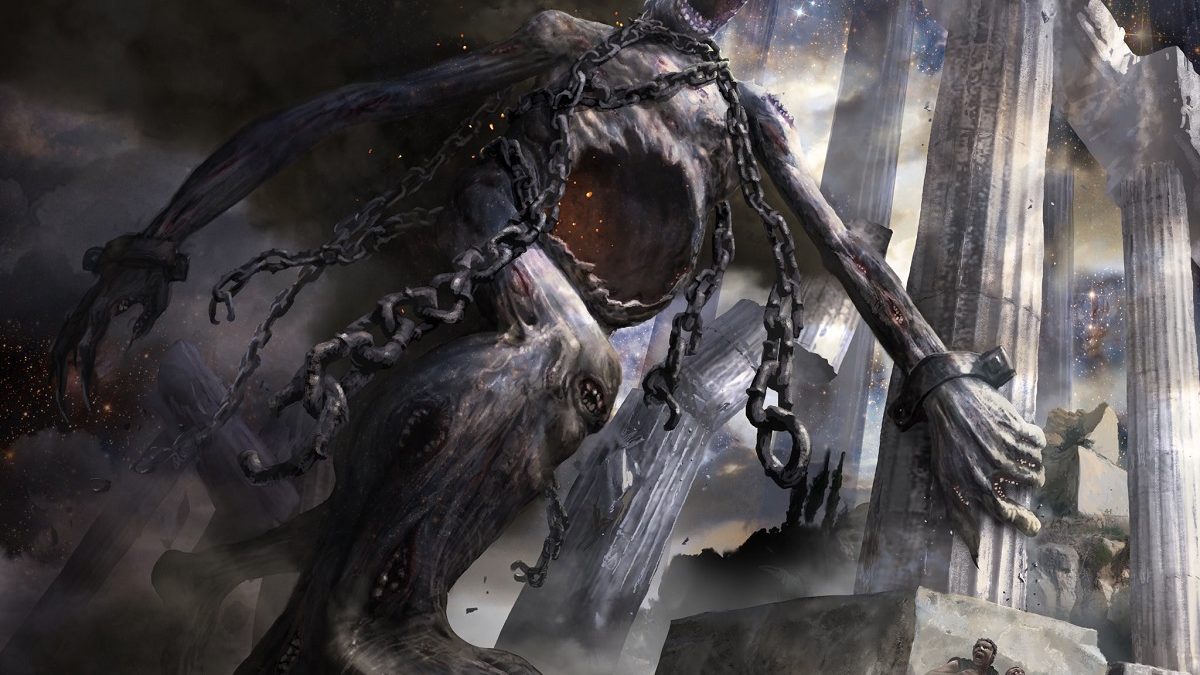 What's good about this deck?
The combination of red and black in a deck almost always means that it is an aggro deck
You can play this deck aggressively in the early parts of the game but this deck peaks at the midgame
How to play this deck effectively
Use the early stage of the game to pressure your opponent 

Developing your board state while also pressuring the opponent to commit to a different strategy to stop your early pressure is the key to utilizing this deck effectively

Use your removal spells

Once you have your board state set up, you can start targeting the opponent's big threats using your removal spells
This can help pave the way for more dynamic turns on your end which almost always guarantees victory
Decklist
4 Kroxa, Titan of Death's Hunger
2 Valki, God of Lies
4 Elderfang Disciple
4 Acquisitions Expert
3 Magmatic Channeler
2 Mire Triton
1 Pharika's Libation
1 Kazuul's Fury
2 Hagra Mauling
3 Village Rites
3 Heartless Act
2 Bloodchief's Thirst
4 Inscription of Ruin
1 Mire's Grasp
4 Fabled Passage
1 Castle Locthwain
4 Temple of Malice
4 Blightstep Pathway
6 Swamp
5 Mountain
3. Rakdos Sacrifice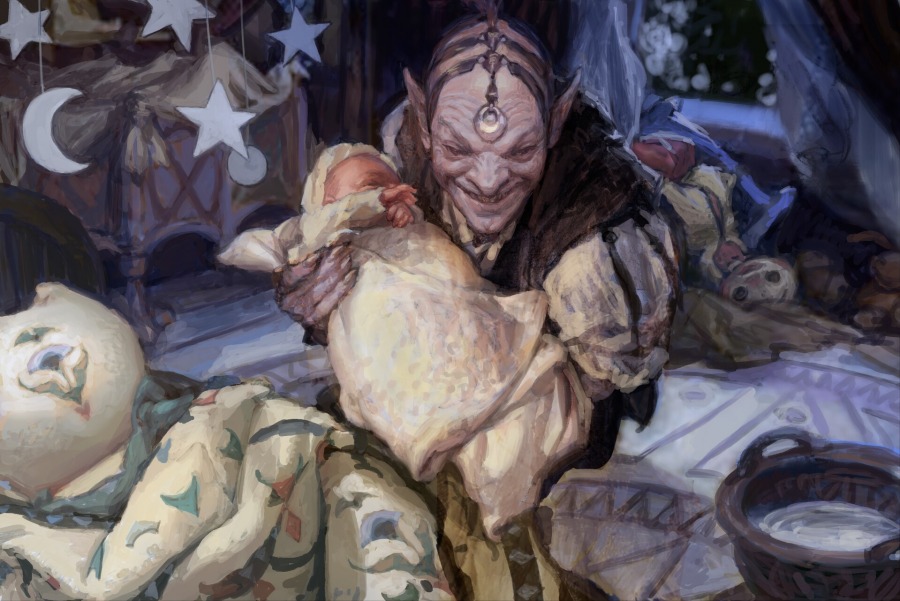 What's good about this deck?
This deck no longer needs any introduction as it is still one of the most powerful decks since it entered Standard
It singlehandedly dismantled multiple meta decks with its very unique gameplay
How to play this deck effectively
Without the Cat-Oven combo, your gameplay shifts to a more control-type deck
The sacrifice mechanic of this deck applies to your opponent more than it applies to you

If you can't deal with the opponent's threats through removal or Bonecrusher Giant, then let them sacrifice it
Decklist
2 Rankle, Master of Pranks
3 Immersturm Predator
3 Woe Strider
4 Bonecrusher Giant
4 Kroxa, Titan of Death's Hunger
4 Mire Triton
3 Village Rites
2 Kazuul's Fury
4 Claim the Firstborn
4 Tymaret Calls the Dead
3 The Akroan War
4 Fabled Passage
1 Castle Locthwain
4 Temple of Malice
4 Blightstep Pathway
5 Mountain
6 Swamp
2. Mono-Red Aggro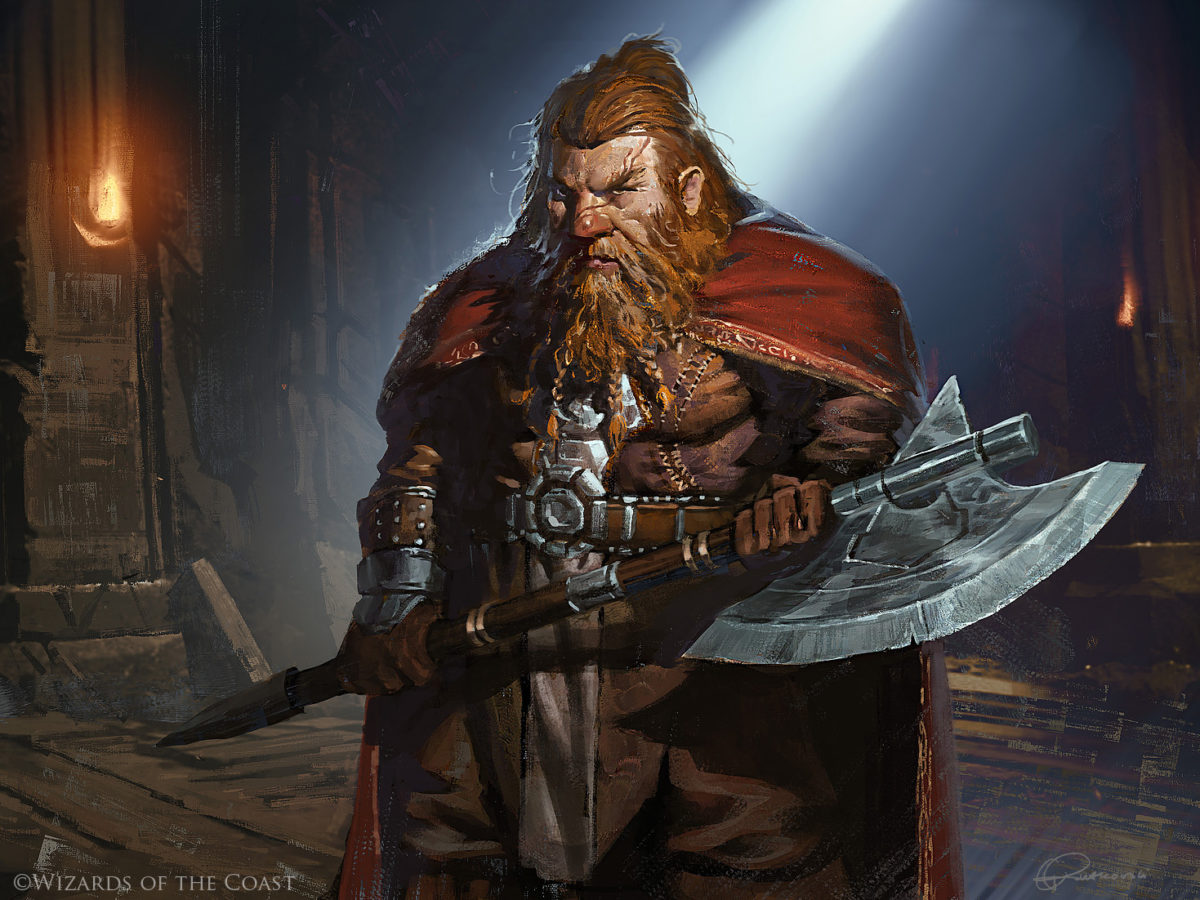 What's good about this deck?
You don't really need to strategize deeply when using this deck
If you want a quick and fun match, you can just whip out this mono-red aggro and just dominate the opponent

It is really quick with a lot of cards that can sustain your aggro even until the later stages of the game
How to play this deck effectively
There's not much to think about when playing this deck since it relies mostly on turning your creatures sideways
One tip, though, is that as much as possible, never use your Torbran as a creature. Don't use it for attacks or blocks unless completely necessary
Decklist
4 Anax, Hardened in the Forge
3 Torbran, Thane of Red Fell
4 Robber of the Rich
4 Bonecrusher Giant
4 Fervent Champion
4 Fireblade Charger
2 Rimrock Knight
1 Phoenix of Ash
2 Dragonkin Berserker
4 Embercleave
4 Frost Bite
4 Faceless Haven
1 Castle Embereth
19 Snow-Covered Mountains
1. Sultai Ultimatum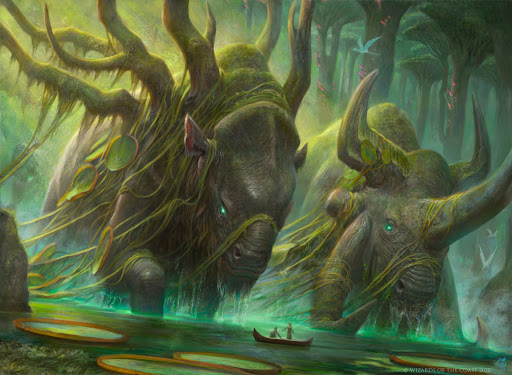 What's good about this deck?
With the Yorion companion, you get incentivized to play all the good stuff in Sultai

Since there are a lot of powerful cards in this color combination, throwing in a Yorion makes it a lot more powerful

It is a deck that captures multiple strategies into one

You have a lot of ramp in this deck, you also have a bunch of counterspells and card advantage engines, and most importantly, you have huge threats
How to play this deck effectively
The early stages of the game are dedicated to ramping and controlling the board of the opponent
If you get over the early game by reducing the potential threat that the opponent can bring, then you already have a good chance of dominating in the late game
Decklist
Yorion, Sky Nomad - companion
1 Valki, God of Lies
4 Mazemind Tome
4 Heartless Act
2 Jwari Disruption
1 Erebos's Intervention
1 Mystical Dispute
2 Disdainful Stroke
1 Eliminate
2 Extinction Event
2 Alrund's Epiphany
2 Shadow's Verdict
3 Sea Gate Restoration
4 Cultivate
4 Emergent Ultimatum
2 Shark Typhoon
1 Kiora Bests the Sea God
2 Elspeth's Nightmare
4 Binding the Old Gods
4 Wolfwillow Haven
4 Omen of the Sea
4 Zagoth Triome
2 Ketria Triome
4 Fabled Passage
4 Barkchannel Pathway
4 Darkbore Pathway
4 Clearwater Pathway
3 Swamp
3 Forest
2 Island
You may also be interested in: