7 Days to Die Best Seeds (Top 10)
Updated: 22 Nov 2019 4:45 pm
Oh the places you'll go!
Map seeds are a great way to get the most out of 7 Days to Die. They are used to create new biomes, resources and structures within the game.
Discovering new towns, traders, and hubs in the latest Alpha 17 update of 7 Days to Die is fairly simplesimple. Just set the world to random generated then the game name will need to be set to the name of the seed.
10. Warframe (Size: 8k)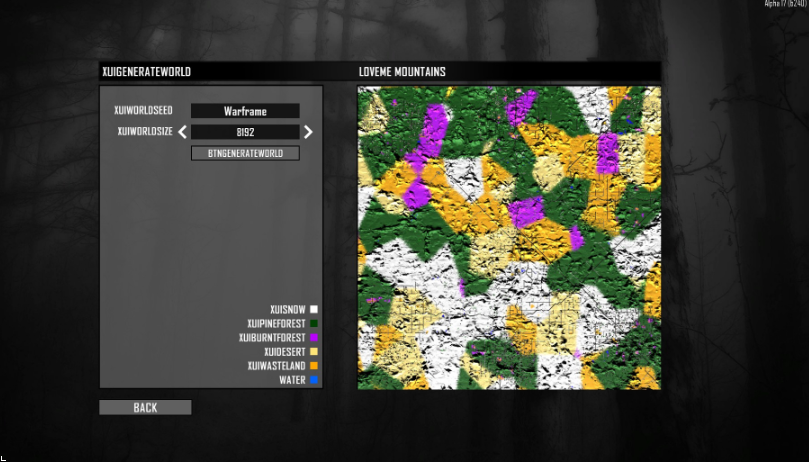 Warframe map generation
The seed, Warframe, is decent if you're looking to adventure through cities.
Many skyscrapers and other cool structures.
There are 5 traders to buy and sell your items, ask about their secret stash!
9. Great Pyramid (Size:8k)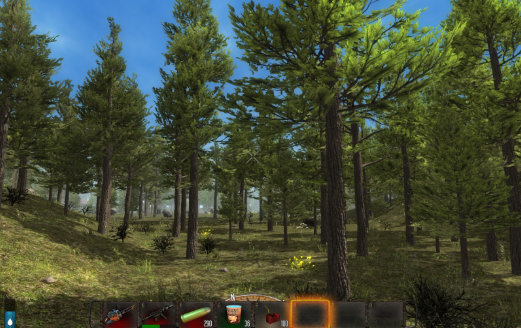 The forest
This seed does not have much wasteland to travel through, but does have a couple of new towns.
There are three traders in the burnt forest of this seed.
Nearby, there is desert, snow, and a lush green forest. Awesome biomes!
8. Night of the Living Dead (Size: 8k)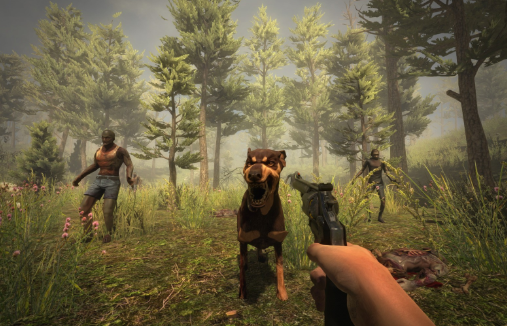 Zombie dogs
There are a few rough areas of this seed, with A LOT of bears and dogs. This seed is still a lot of fun to explore.
There is a trader in the green biome with a forge, cement mixer, and tool bench.
There is a town with a gun store, bear den, and apartment complex as well as many other POI's.
7. No man is an island (Size: 8192)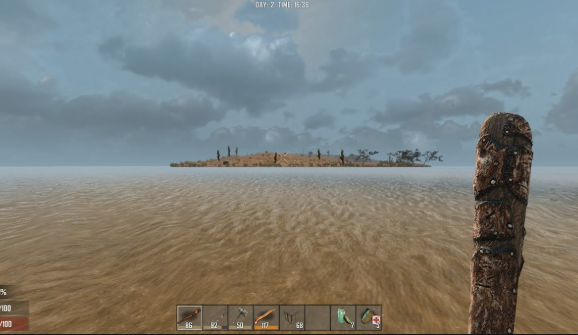 The island
This seed spawns you in a body of land with four complete biomes surrounded by water. Like it says in the name, an island.
There is a forest, wasteland, snow and a small section of desert biome. '
No big cities, and roads are pretty much wasteland, but to be stuck on an island with the undead is still cool!
6. Deathwish (Size: 8k)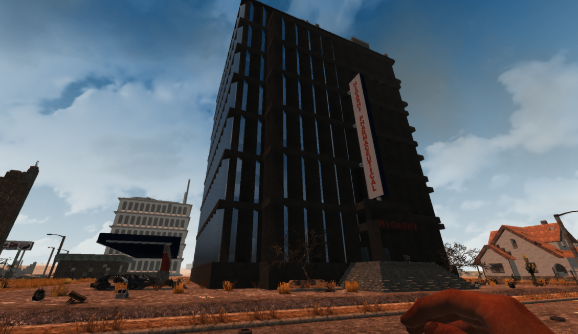 One of the many skyscrapers
Deathwish is FULL of great POI's and towns.
Some of the awesome POI's you will see here are Higashi Pharmaceutical, Shotgun Messiah HQ, Pop N Pills, and many others.
4 traders- but each in a far corner of the map, which is the downside of this seed.
5. StairwayToHell (Size: 8k)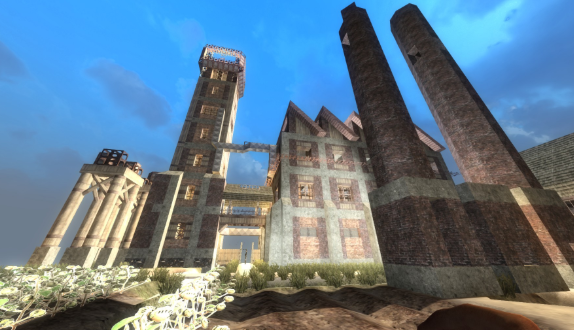 A factory in StairwayToHell
This seed has a couple of highly sought-after skyscrapers, as well as two factories.
The biomes are balanced in this one.
StairwayToHell has 4 traders with all the works.
4. Narnia (Size: 203kb)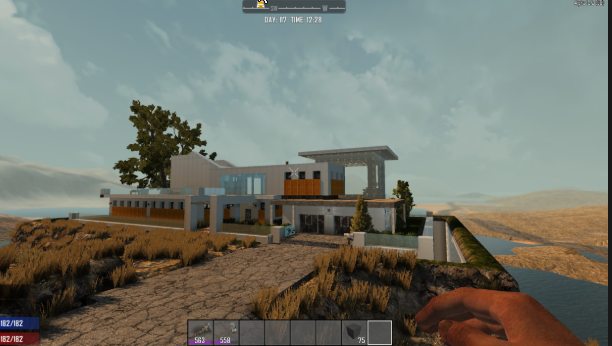 Awesome mansion in Narnia
Narnia is an amazing seed. There are so many structures to explore and this seed is one of my personal favorites. There are 5 traders on this map.
Narnia has 2 04 skyscrapers and 13 large bomb shelters, as well as many smaller bomb shelters.
The best part about this one is the 8 mansions and 17 hotels! It's a lot of fun to explore.
3. Billion Dollar Club (Size: 8k)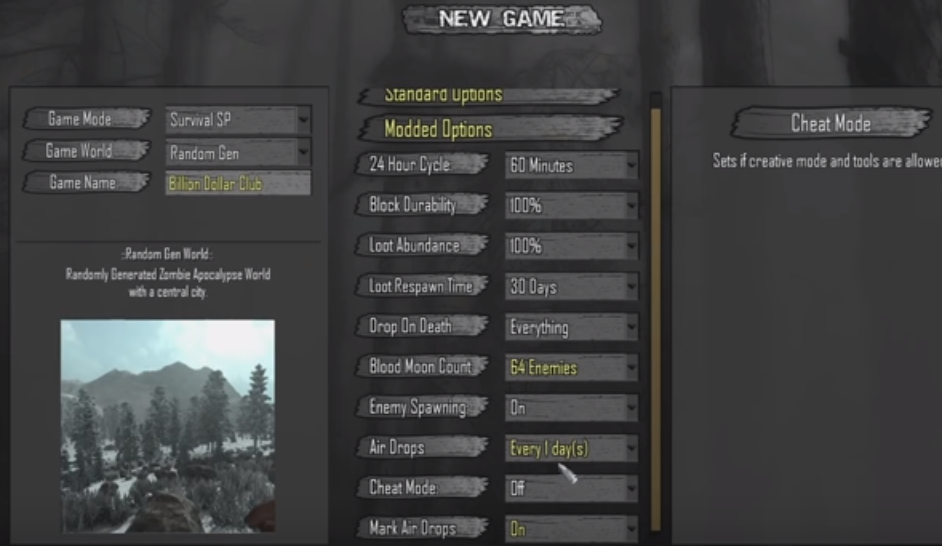 Billion Dollar Club specs
This seed is well balanced with near perfect biomes, cities, towns, and traders.
There are 9 huge towns to explore.
There are 6 traders in just one of the huge cities.
2. The Village (Size: 8k)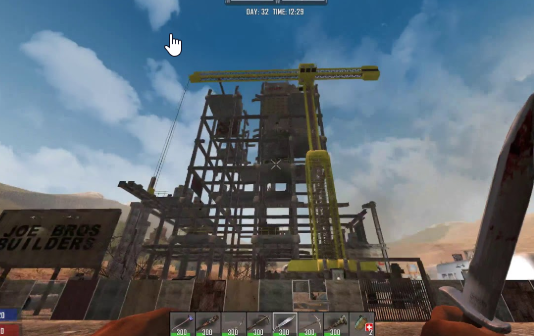 Joe Bros construction site
This seed has 4 traders that are all close to one another. There's a huge skyscraper near some construction sites.
The biomes are balanced, and The Village is full of big cities with many different POI's.
There are 4 tool stores and 4 gun stores in this map.
 
1.SpiritHorseOfTheCherokee (Size: 8k)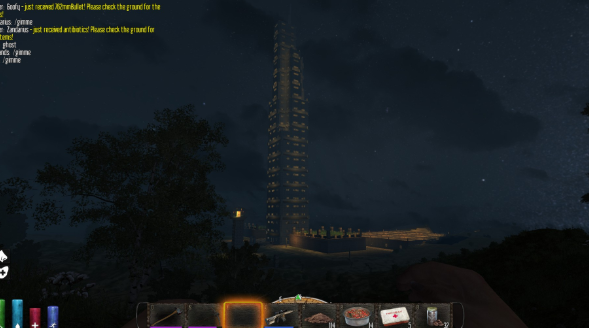 A HUGE skyscraper in this seed
With 14 skyscrapers, 3 factories, and many stores, this seed is great to explore. Great POI's and a lot to gain from this seed.
There are 5 traders, with 3 of them being extremely close together for easier access.
The biomes are perfect and very well balanced.
You may also be interested in:
Image Gallery