Animal Crossing: New Horizons How To Take Off Face Paint
Updated: 03 Mar 2022 8:02 am
Taking off face paint from your Animal Crossing resident is as easy as putting it in in the first place; the only thing that you need to do is either craft or buy any mirror. Once you've got yourself a mirror, you just need to press the A button when you're placed in front of it to open the "change up my look" menu.
Inside the "change up my look menu" you'll find some very interesting options such as changing your skin tone, your hairstyle, the shape of your eyes, nose, mouth, the color of your cheeks, and finally face paint and gender setting. You just need to navigate all the way through the last setting to choose the "none" option instead of the "custom design" one.
Make sure to go to the Nook Stop to redeem some Nook Miles Ticket to get a few extra hairstyles and skin tones!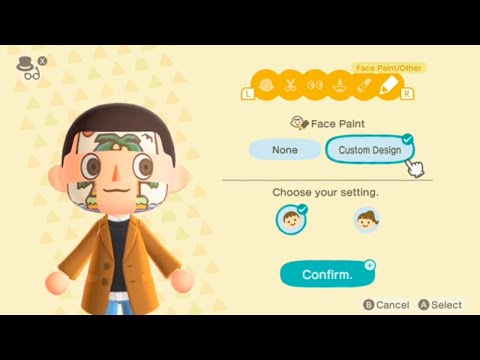 You May Also Be Interested In: