ACNH: How To Access Storage
Updated: 08 Mar 2022 7:27 am
This is arguable the most important thing to learn in Animal Crossing: New Horizons.
Practically every item in Animal Crossing: New Horizons can be stored in your home's built-in storage.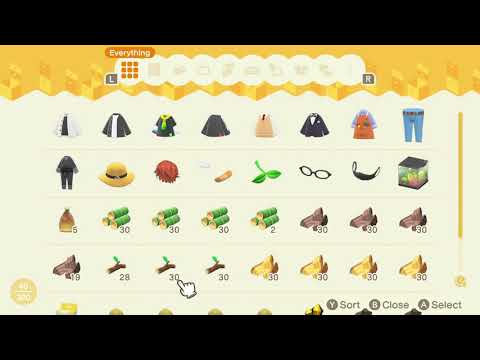 How to access storage space in Animal Crossing: New Horizons
Each Animal Crossings: New Horizons player has their unique focus in the game. Some people are interior designers, so they collect as much furniture as they can. Others are into fashion and make frequent visits to Able Sisters. And some are hoarders who desperately gather as much of each resource as they can. I fit into this category. No matter what kind of player you are, you have to have a place to put the furniture, clothes, and resources you collect. This is where your home's storage comes into play. 
How To Access Storage In ACNH: 
You must upgrade your lodgings from the tent that you start with to your first one-bedroom home. In order to do this, you need to pay off the first of many loans from the bank of Tom Nook. 
Enter your house. 
On the D-Pad, press the right arrow. This will take you straight to your storage. Your items will be sorted into categories such as Furniture, Clothes, etc. 
You May Also Be Interested In: