Top 7 Best Android MMORPGs 2019
Updated: 14 Jul 2019 6:41 pm
Because you can't kill bad guys in real life whenever you want.
Mobile games. There are countless on the market, each hoping to stand out in an endless sea of on-the-go gaming options.
Let's count down our current top 7 who managed to make a good first impression:
#7. Old School Runescape
Ah yes. The nostalgic favorite of millenials, now at your fingertips! Like the original game, this open world MMORPG allows the player to traverse this fantastical and low-res land in search of epic quests, dangerous monsters, shiny treasures, and worthy PVP opponents. 
Top 3 Things That Make This Game Great
It's a nostalgic and simple game that is no longer confined to just the PC platform. (Who wants to lug a computer around all the time?)

The game accommodates every type of gamer, from the adventurous and battle-loving who thrive in PVP and competition, to explorers who find contentment in just wandering around and discovering new locations or things.

The basic gameplay is easy to learn and gives gamers who are new to the Runescape bandwagon a good opportunity to get their feet wet with the game's dynamics.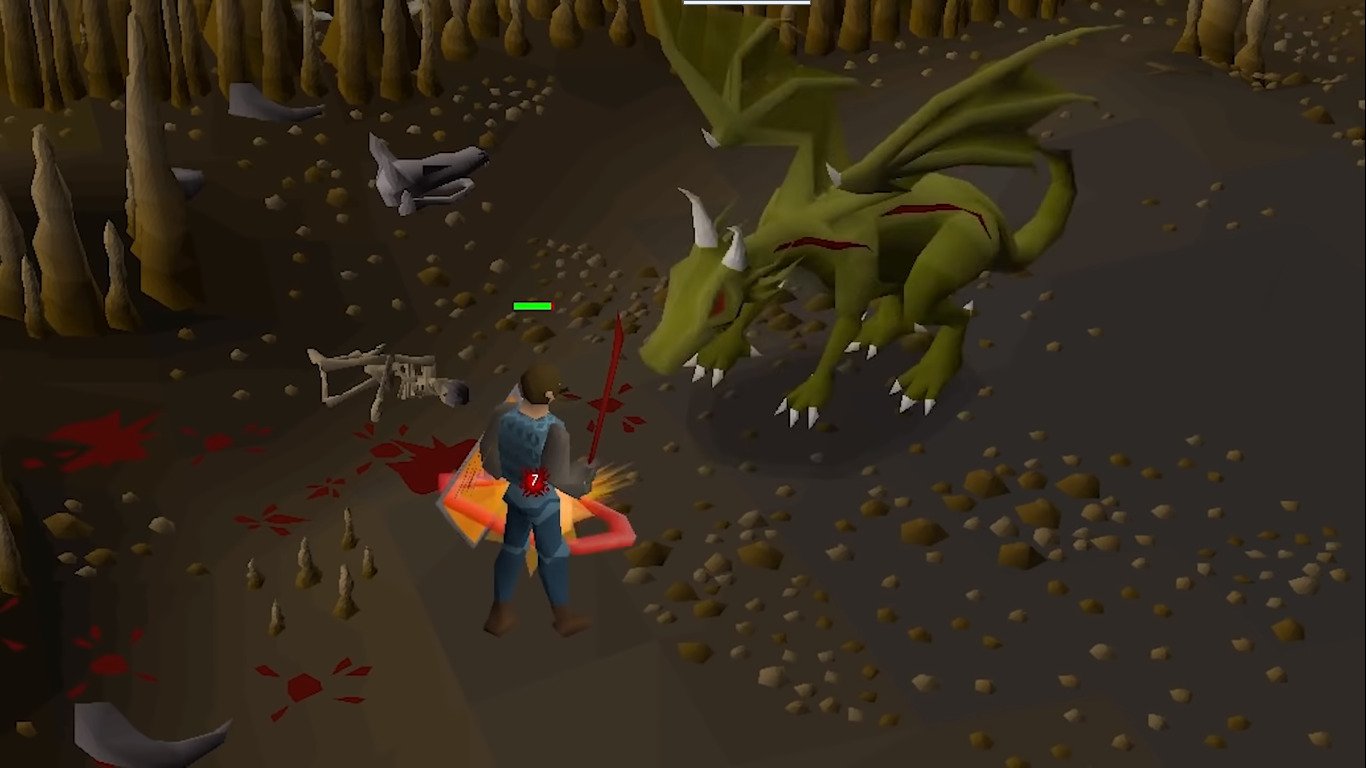 Blast from the Nostalgic Past: Immerse yourself with the original gameplay and classic early 2000's style on any Android mobile device.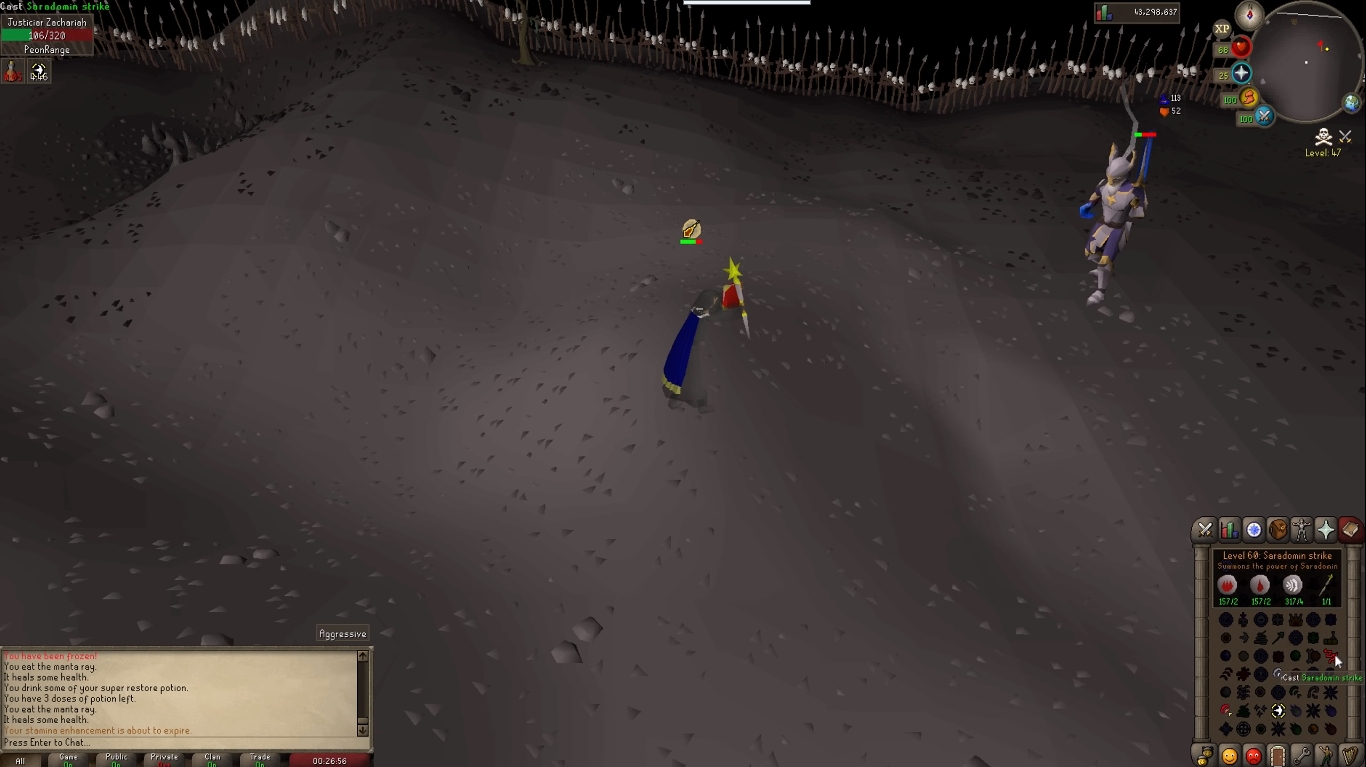 "You Lookin at me?": Play with fellow adventurers worldwide as allies, or battle others in fierce PVP battles while gaining new weapons and bulking up your combat prowess.
#6. Toram Online
Cutesy anime game, or death-defying adventure? Set in a japanese/fairy tale inspired, post-cataclysmic world, everything revolves around magic, powerful gods, and warring factions that rose out of the ashes of lost nation. The goal of the player is to wander around and meet others from the different factions, slay powerful monsters, and uncover the secrets of this world where not everything is as it seems……
Top 3 Things That Make This Game Great
With over 80 billion character trait combinations, and even customizable weapons, this game lets the player be anyone, or anything, they desire. Down to the very last detail. 100% character creation freedom.

The character's fighting style (melee, ranged, or magic), is completely interchangeable. No character attribute or skill is set in stone and can be changed mid-game an unlimited amount of times.

"Skill Tree" leveling system. This allows the gamer to play around with numerous fighting styles and weapons over time, which in turn give the character enhanced skills and intense fighting combos.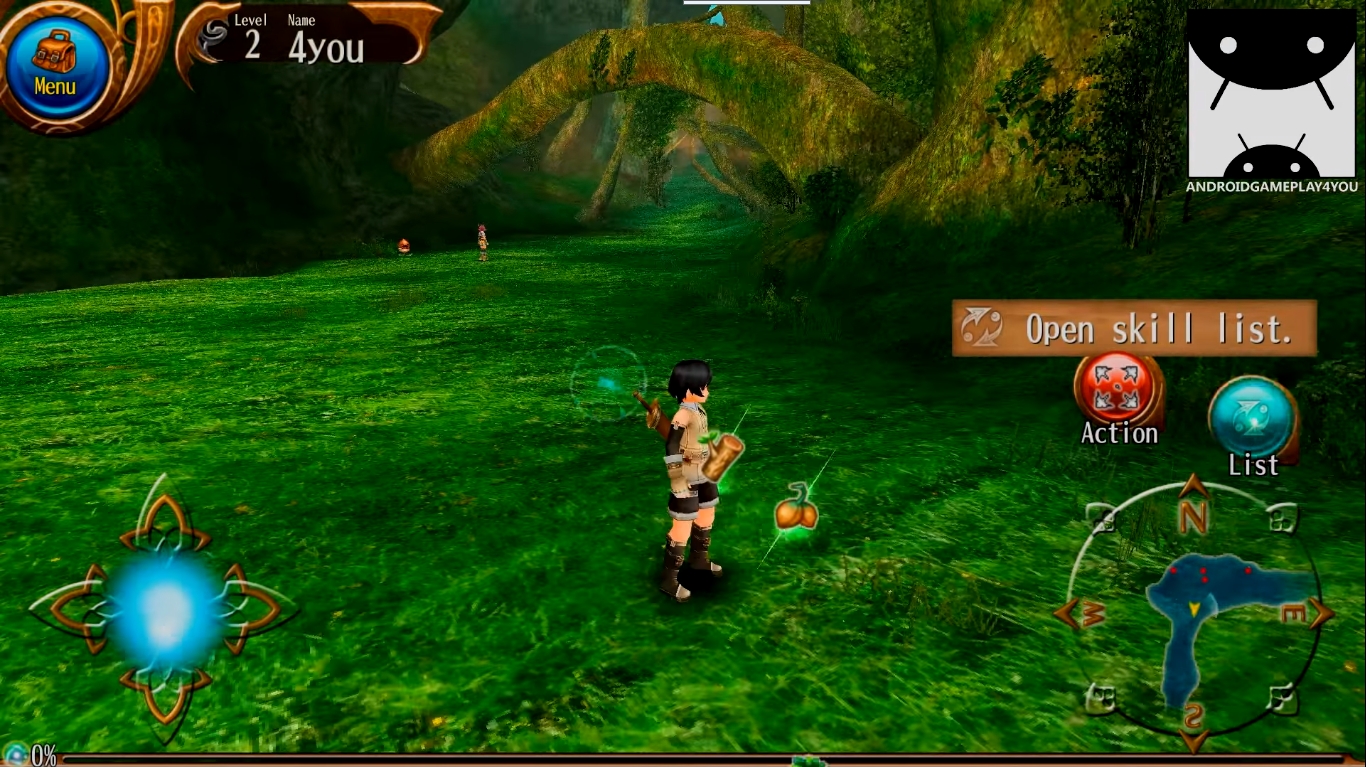 Haul Ass: Explore a vast and magical 3D world with countless locations and exciting discoveries.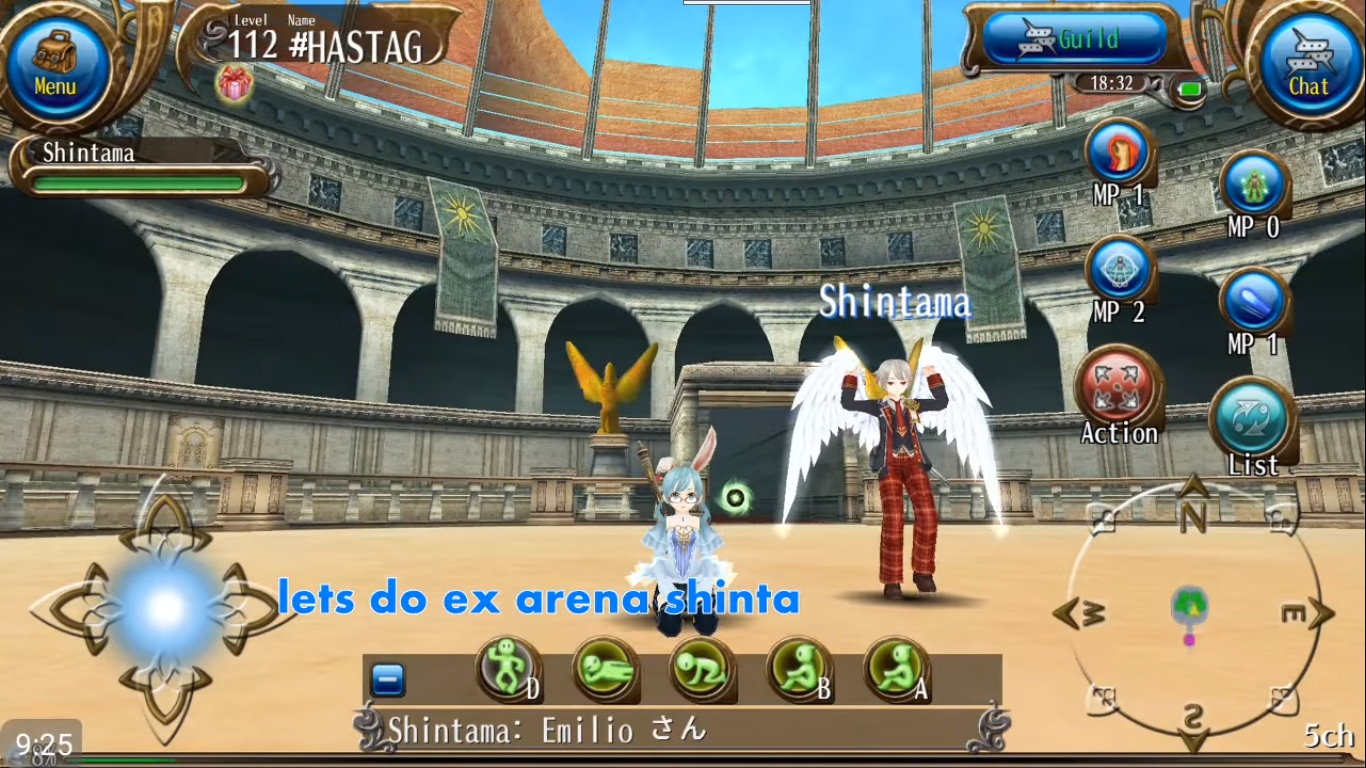 BFF's Forever: Play alone, or group up with dozens of player-made teams. No wrong choice!
#5. Sword Art Online Integral Factor
Like the popular anime, the goal of this game is to reach the 100th floor of Aincrad without suffering a horrible death. This time, however, the player gets to play as a customizable character who has the power to change the original story by simply making different in-game choices!
Top 3 Things That Make This Game Great
Gives creative freedom to the player in terms of story progression and combat while also staying canon to the SAO universe.

With millions of players around the world, overcoming obstacles and progressing through Aincrad has never been easier. (Can't say the same for some of the anime characters, but oh well).

Teaming up is somewhat mandatory, forcing the players to work together, and therefore, encouraging friendly cooperation amongst the gamers.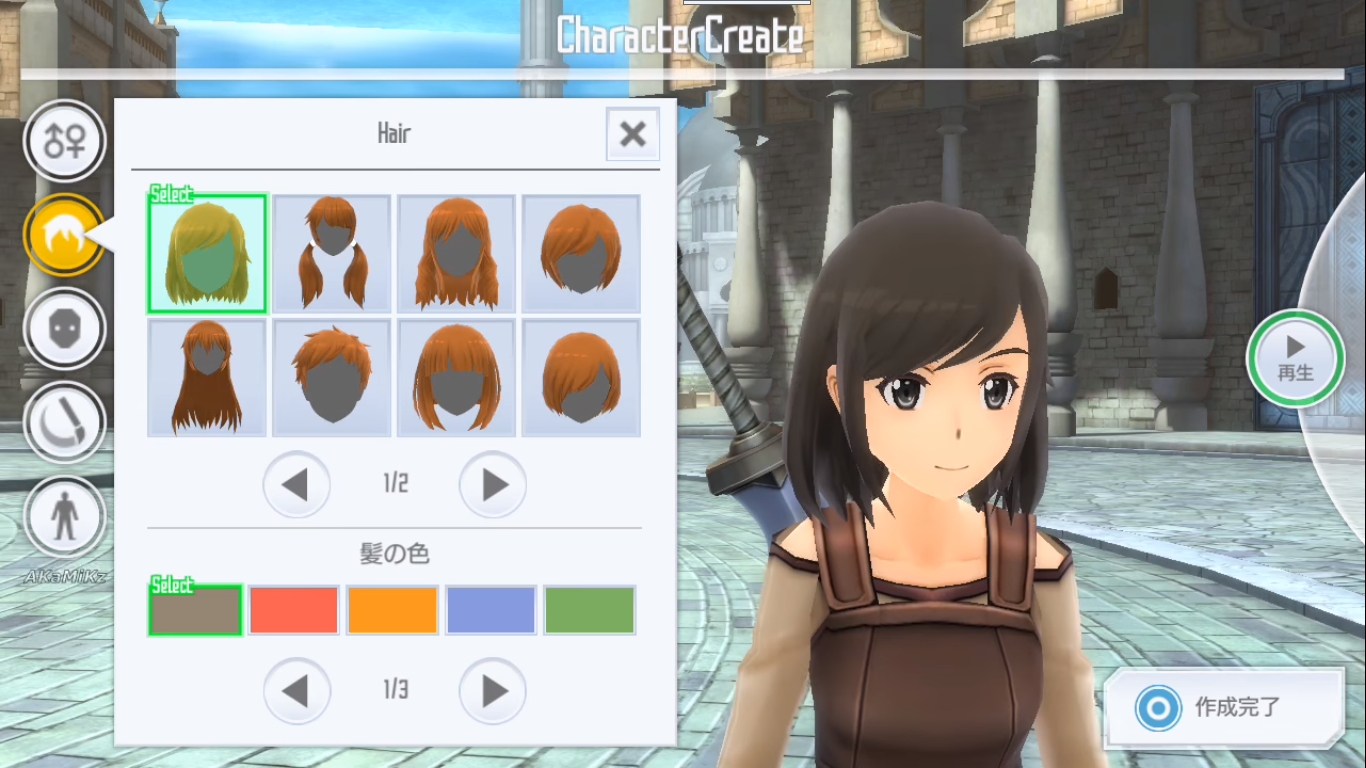 Choices, Choices, Choices: Play as the character YOU want to be without the anxiety of changing the SAO universe drastically.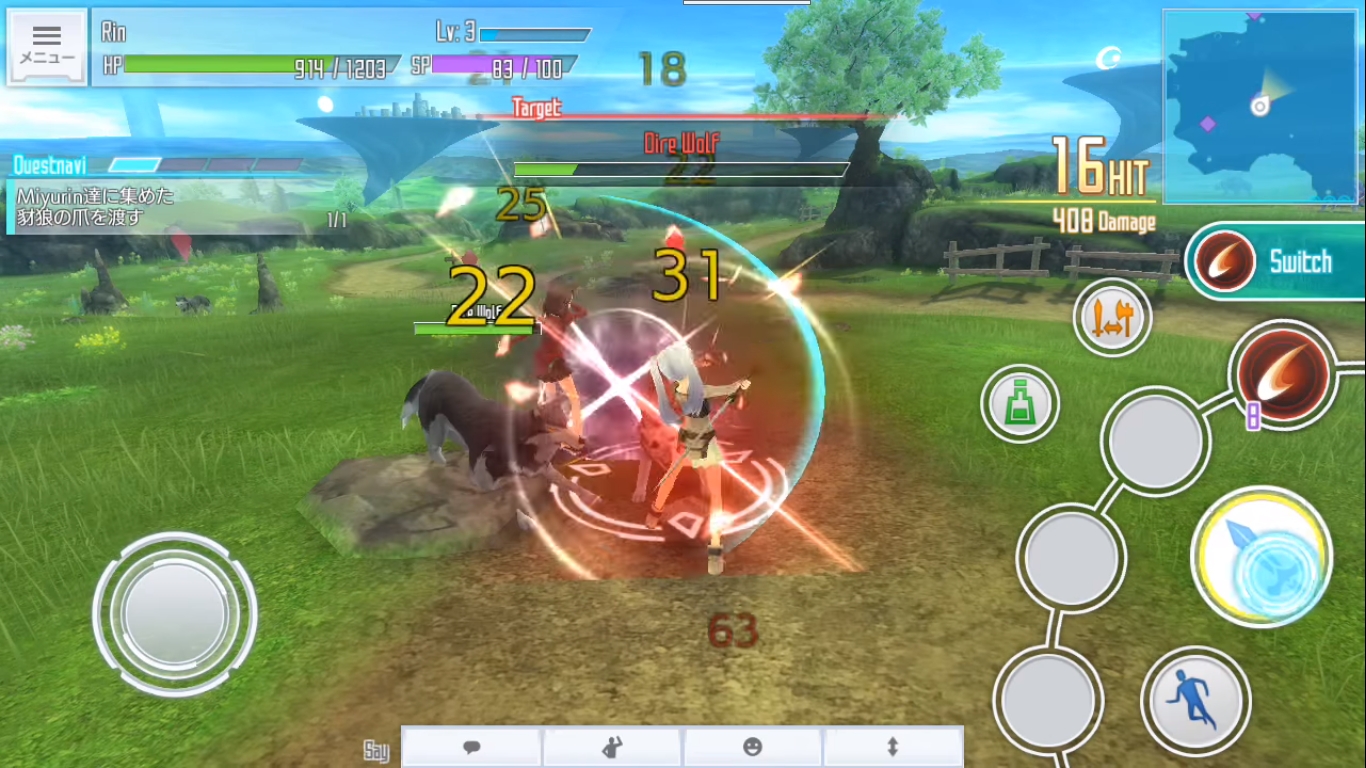 Kicking Ass and Taking Names: Enjoy the fighting and combat styles that put you right into the body of you character (pun absolutely intended).
#4. Albion Online
Basically World of Warcraft, minus the story-arc, restrictive character customization, and insufferable community, Albion Online is a free roaming MMO on Steam that has little to no gameplay restrictions. In a "you are what you wear" system, the players write their own story without set quests to follow, and changing abilities in this classless game (Yeah! Anarchy!) is as easy as swapping armour and weapons.
Top 3 Things That Make This Game Great:
No limit on skills and professions. The players can learn every skill the game has to offer without other players having a class advantage. (So, they have no class? Rude.)

Player driven economy. Every item that a player can buy or sell has been created by another player using the limitless resources within the game world.

Guilds are the driving force behind the game's community. With dozens to possibly join, a player can battle other guilds in open PVP battles for control of specific areas and unique biomes.
R then R (Rest then Rampaging): Obtain a personal island where you can build a home, grow as many crops as you like, and raise dozens of animals.
Stay on Your Side of the Room: Conquer territories and sections of the game's map with you Guild to become the most powerful in the land!
#3. BLEACH
Following the canon of the anime, BLEACH 3D Mobile, follows the shows characters as the player hacks and slash their way through ghostly enemies, interacts with familiar faces, and faces of with the terrifying protagonists that fans of the show all know and love.
Top 3 Things That Make This Game Great:
Stays true to the canon of the anime without veering away from the main story A good option for die hard fans of the show who would prefer to keep it that way.
Smooth and colorful graphics that bring the epic story to life from the small screen, to an even smaller screen without sacrificing quality.
Allows free exploration of the 3D map which expertly copies the setting of the original universe, allowing players to roam around and bond with the games community (who are quite obviously all BLEACH fans).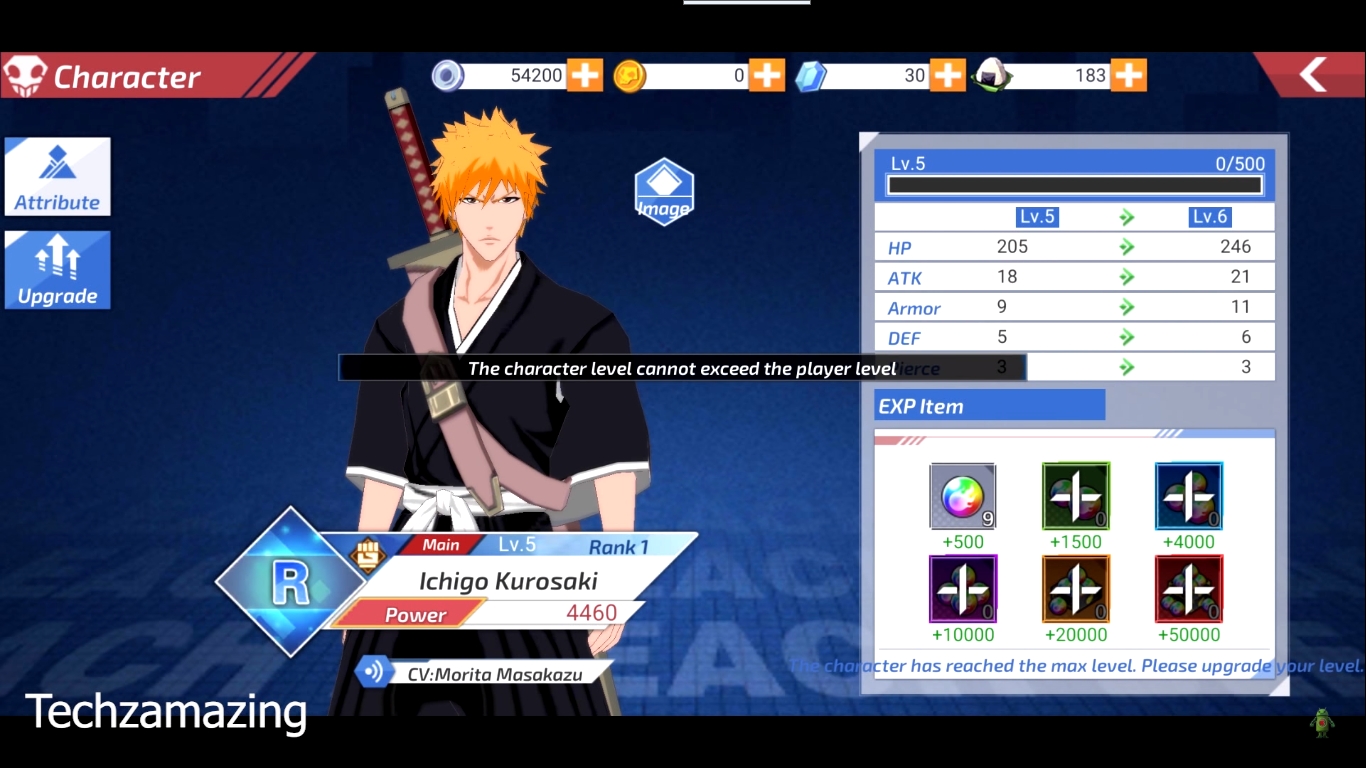 Hey! I Know You!: Play an original canon story as the characters from the beloved anime.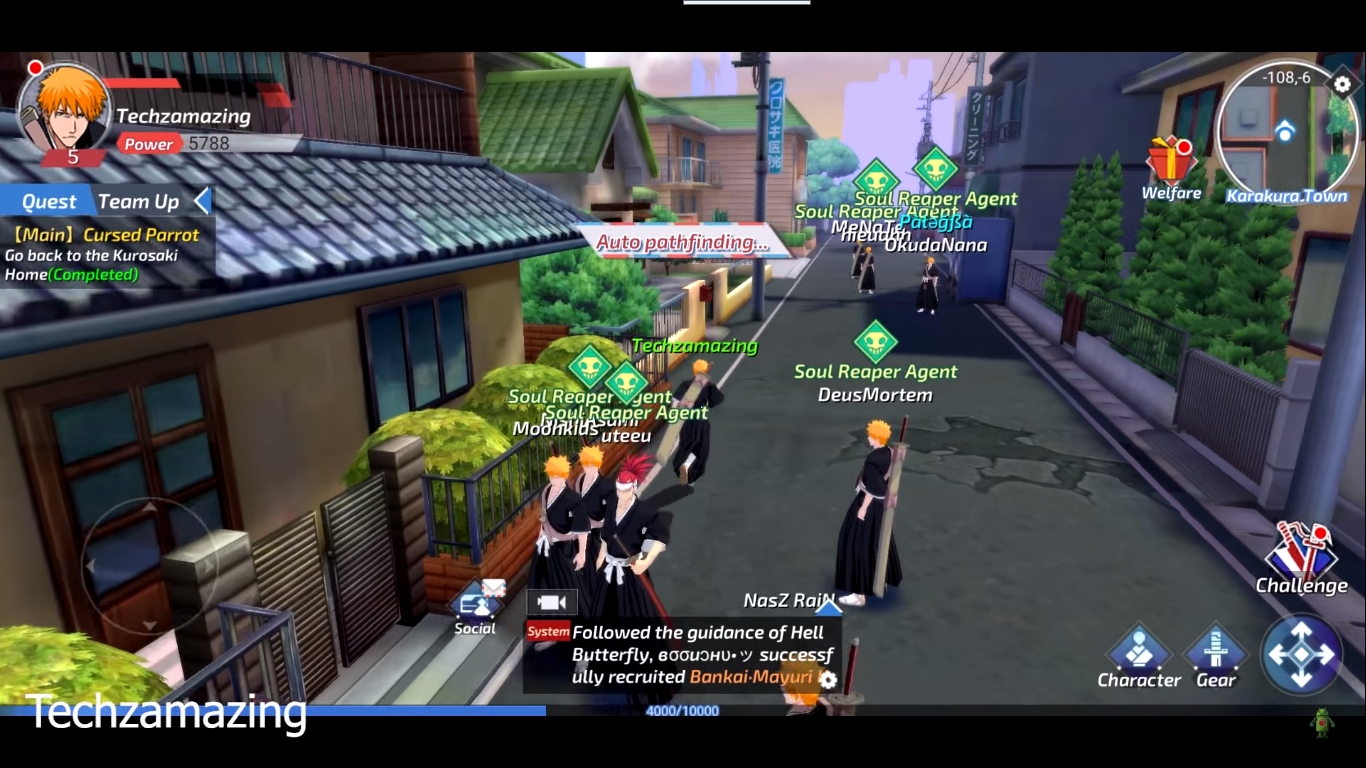 Otaku Unite!: Bond with hundreds of other fans in the BLEACH fandom as you explore the map and fight enemies together in multiplayer.
#2. Laplace
Based on the 7 deadly sins, Laplace is an action-pact MMO where the player creates a "Saint", a holy fighter chosen by celestial beings, to defeat the evil forces that threaten the peace of this world. With unique weapon abilities and 4 distinct classes, this game is great for the adventure RPG fan, and is also a great way to "go to church" when you have better things to do on a Sunday.
Top 3 Things That Make This Game Great:
All four classes: warrior, cleric, scout, and mage, can wield any of the in-game weapons. The classes also give class specific advancements to the weapons as well.
Challenging boss fights for gamers seeking a unique challenge, and epic loot as a reward.
The weapons themselves. Though there are only six of them, the abilities they each possess are interchangeable and can even be combined with the perks and the attributes of another weapon.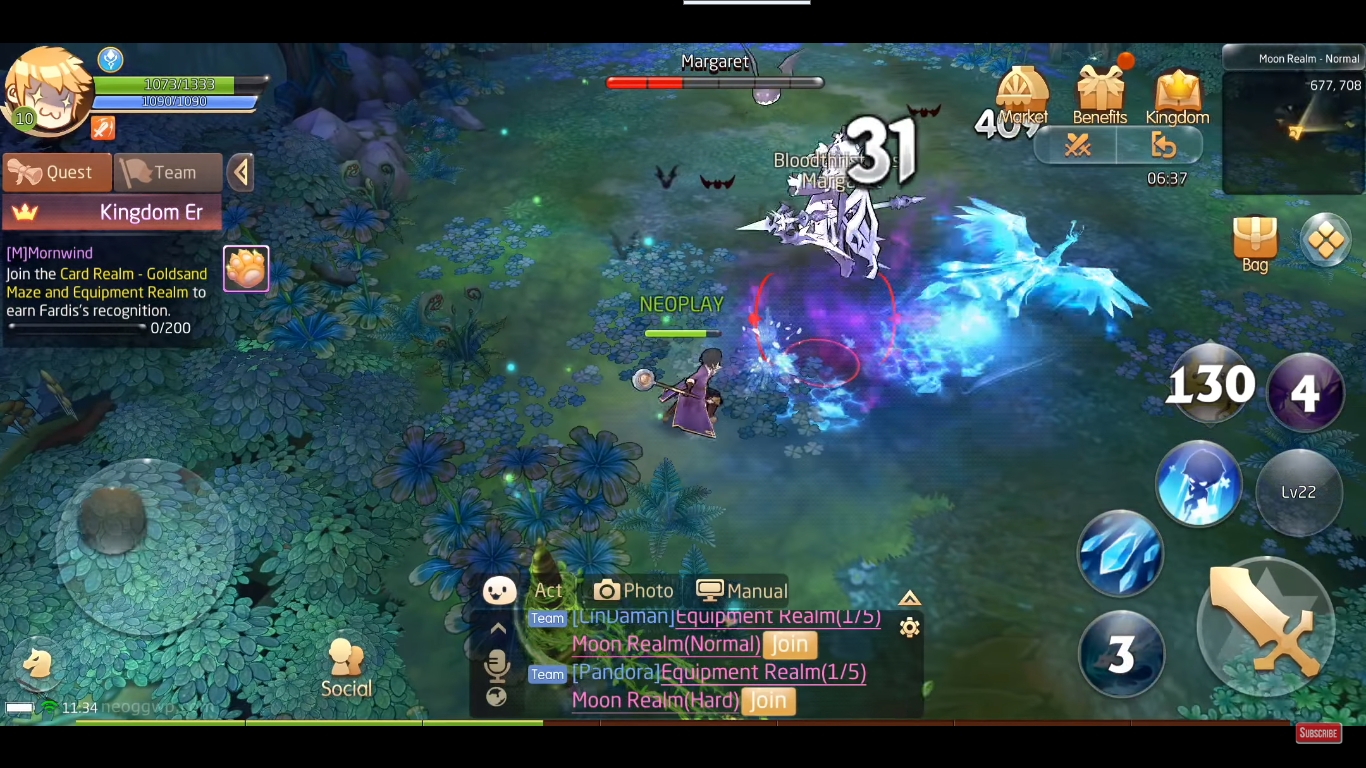 Hack N Slash: Use every perk each weapon has to offer with no class restrictions.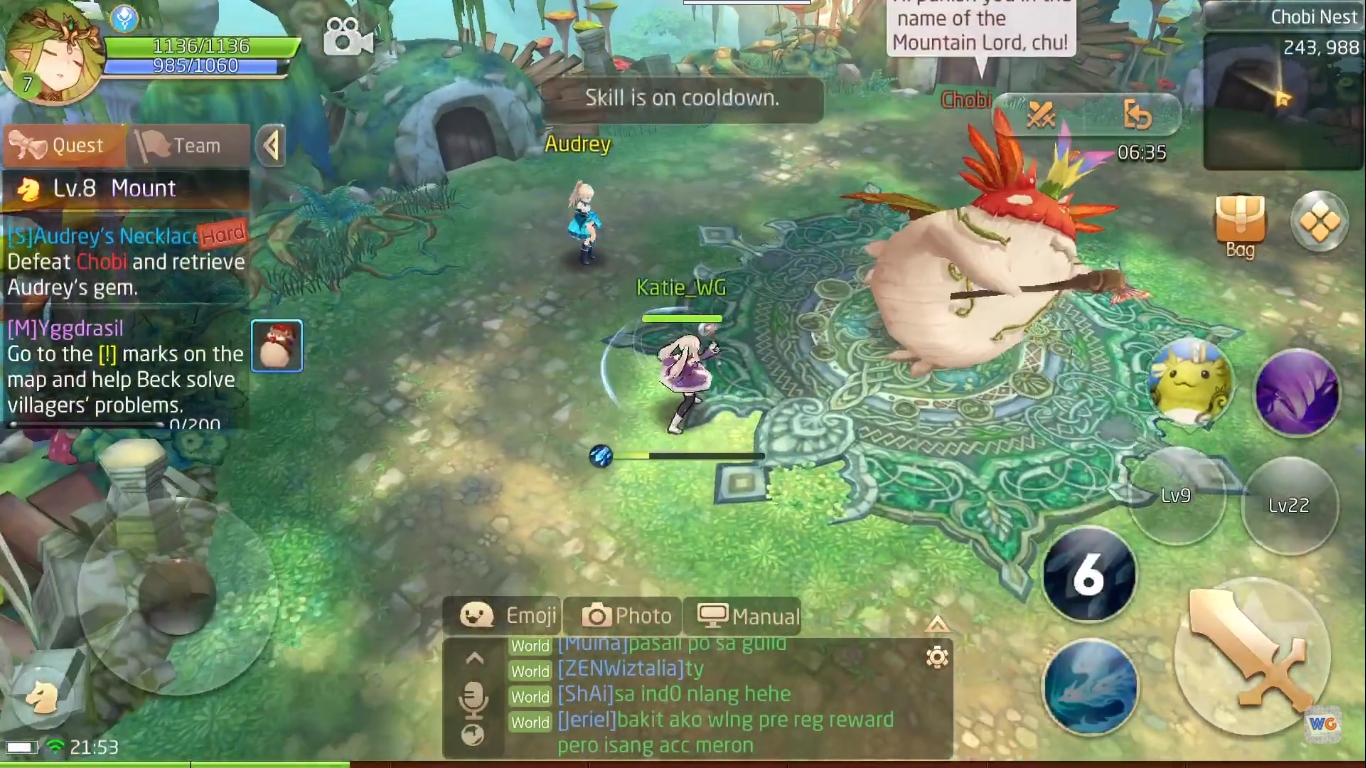 So Kawaii: Play with friends and enjoy the fascinating creatures that reside in the game's universe.
And number one on our list…….
*trumpet noise*
#1. Era of Legends
While a standard fantasy MMO at first glance, the unique attribute of this free roaming game is the ability to collect and control a wide range of animal familiars, each with their own unique abilities and strengths. The game is also boasts an expansive PVP arena.
Top 3 Things That Make This Game Great:
Flexible control system. The game has an "auto fight" feature for gamers who find it too tedious to control every little aspect of the game.
PVP arena. Can support 1v1, 3v3, and 5v5 battles as well as other competitive games like capture the flag.
Endless loot to discover for the avid MMO explorer who prefers collecting instead of fighting.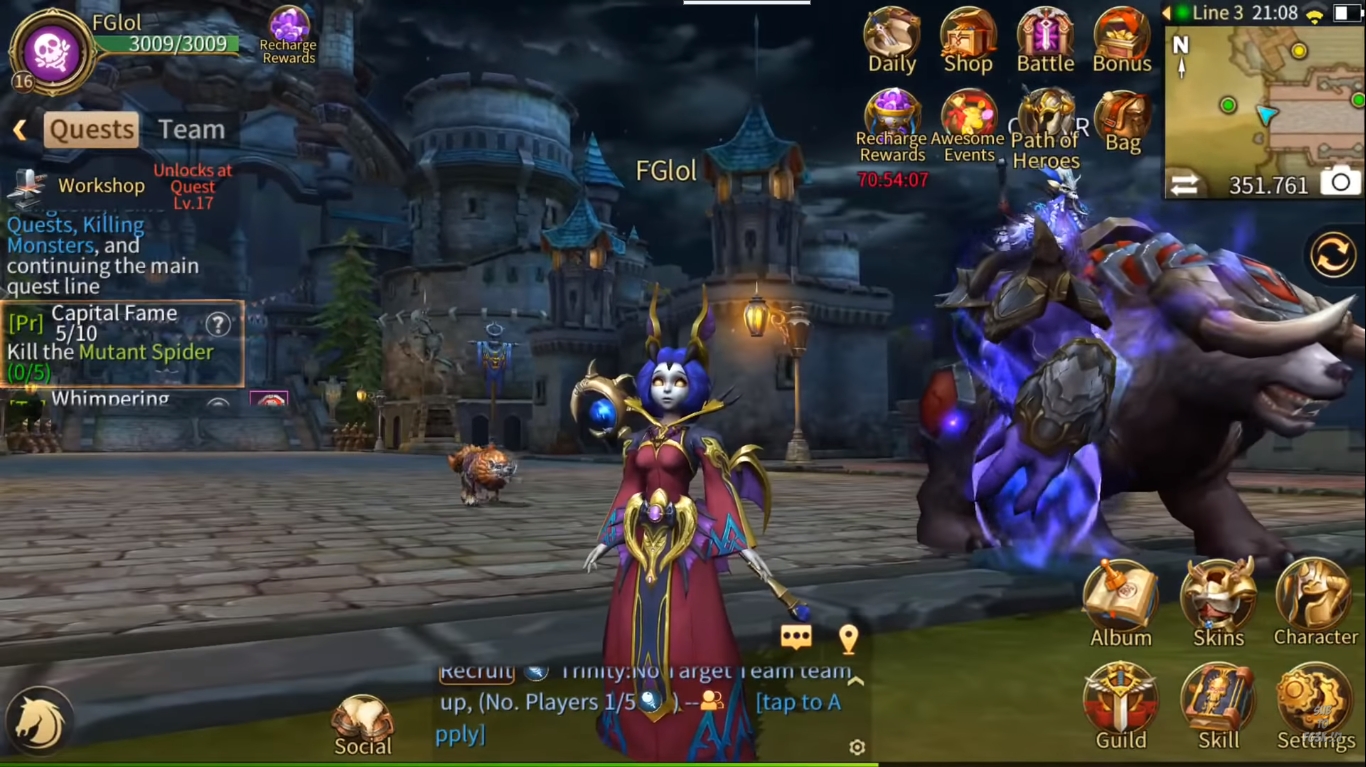 This Isn't a Phase! This is who I am, Mom!: Play around with the different classes and the unique skills that come with each character type.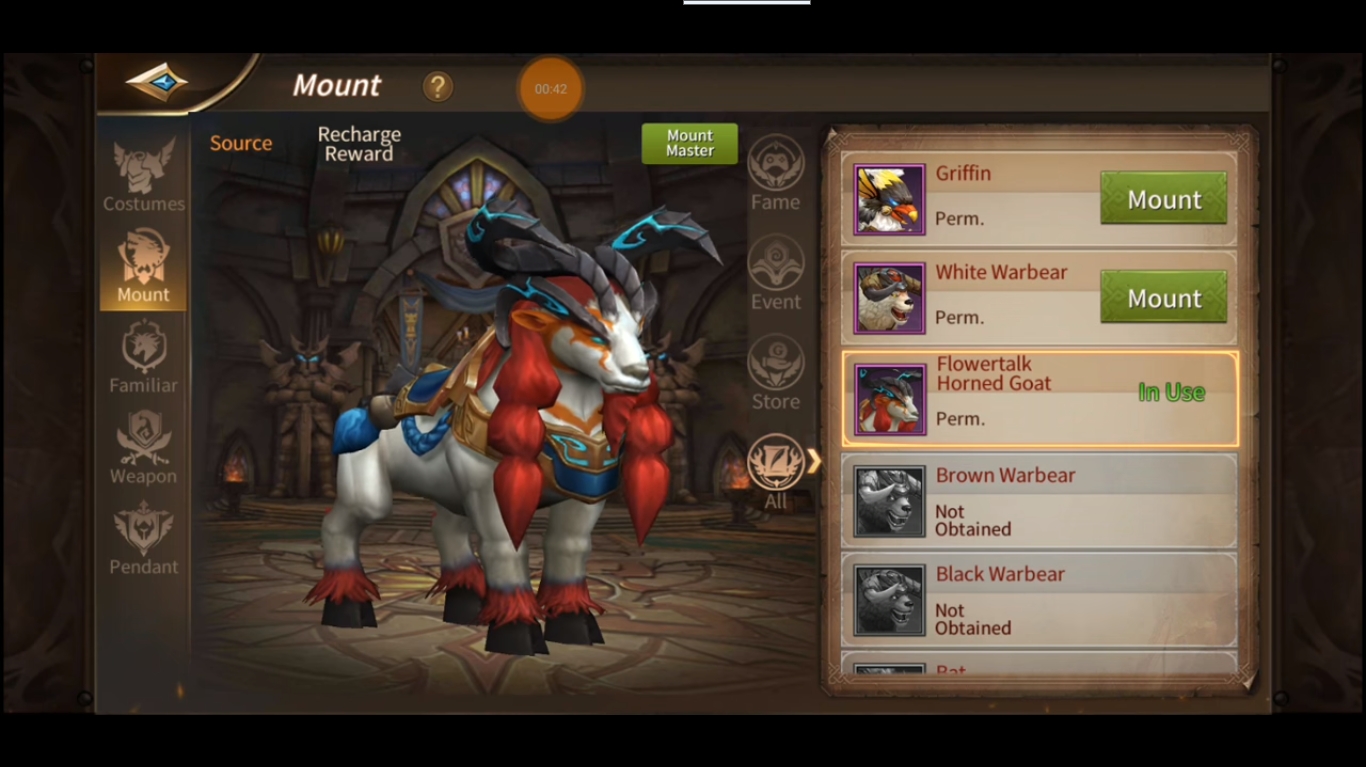 Familiar, I Choose You!: Collect hundreds of different familiars to fight with and add to your growing collection.
You may also be interested in: